Unless you've been sleeping under a rock for the last year, you more than likely have heard about the micro-blogging platform called Tumblr.
The reason you've heard of it is simply because of its staggering rise to stardom. By November 2011, Tumblr had grown by 900% in less than a year…passing up its competitor WordPress.
If you haven't by now, you need to be looking at how to effectively add Tumblr to your marketing efforts. This guide will show you where to start, how to grow your efforts and even how to monetize your Tumblr.
Let's get started.
Creating A Strategic Plan For Tumblr
If you are a marketer, then it's probably second nature for you to sit down with your team to create a marketing plan for any new venture like Tumblr.
If not, then here are a few questions you need to ask yourself:
Why do you want to create a Tumblr blog? Just because everyone else is isn't a good answer. Do you want to build awareness to your brand? Another blog? Do you want to create revenue? Do you want to educate customers? Or improve customer service relations? Your answers will help you create a sustainably successful Tumblr blog.
Who will run the Tumblr blog? Just like running a blog for a small business, you can get a several people throughout your company to use it. But it's very important that you assign someone to be responsible for it. And if you hire outside help, make sure you establish understood expectations…like who posts, responds to comments, builds a following, engages the Tumblr blogosphere and shares on social media.
Who is your audience? Are you trying to reach a different segment of the market with your Tumblr? It will totally pay off if you take the time to figure out who your audience is and what makes them tick. You can use these marketing research tricks to help you.
What will be the focus behind your Tumblr blog? I'll go into greater detail below to help you determine your focus.
What are your weaknesses and strengths? Have you been able to adopt other social media strategies successfully…or have they all been a flop? Where your past efforts have failed, you may want to consider hiring someone who is strong in your weaknesses.
Are you truly committed to this effort?  Probably one of the most important questions you have to ask yourself when it comes to running a Tumblr blog is this: can you keep this up long term? As anyone who has been in the social media field can tell you…a long-term commitment is critical to success.
Creating A Great Tumblr Name
After the marketing plan, your next step is to create a great Tumblr presence by coming up with a great name. And in the ecosphere of Tumblr, where users are younger and more fickle, a great name can make or break your marketing efforts.
But what makes a great Tumblr name? Something that is catchy, memorable and, if possible, short.
Let's look at a few examples of some of the best Tumblr blogs to see what makes a great name:
It's also perfectly okay to use your brand name in order to maintain consistency with your brand. Mother Jones, Blackbook Magazine and Laughing Squid are all great examples.
It may not be a bad idea to keep the brand consistency because convincing your loyal followers to migrate to a new social media website will be easier to do if they recognize your name.
Create A Customer-Friendly Tumblr Blog
One of the worst mistakes that you can make when using Tumblr is to treat it like a marketing dumping ground.
You will never create a following using that strategy.
Some social media sites make for good business networking…LinkedIn or Twitter for example. But Tumblr is really kind of geared to the creative side of business. Tumblr users tend to be suspicious of any kind of marketing ploy…so if you come off heavy-handed, then you will not grow.
Instead, figure out what your target audience responds to…and then give it to them. Let me show you what I mean.
The soda company understands the Tumblr user…young, hip and interested in having fun in life. That's why their "happiness is" Tumblr, shares content that is basically geared to things that will put a smile on your face.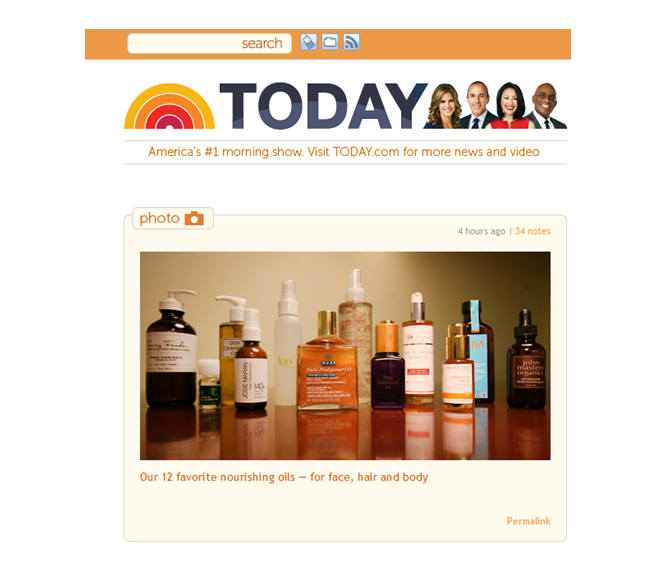 This daily news show is really good about sharing content that expands upon current shows, almost like additional products. But it also posts videos and photos of their anchors doing funny things, keeping the promotion of the brand light and funny.
As you can see, even big brands and big media can use Tumblr to interact with a different segment of their market.
Focus On A Very-Tight Niche
Humor seems to work really well on Tumblr, especially if you can share content that is narrow, like the Tumblr that is dedicated to Cats That Look Like Ron Swanson .
But you don't have to be funny necessarily to use Tumblr. You can narrow it down on your Tumblr blog to areas in your industry, such as the following
SEO – Share graphs, charts and infographics on your Tumblr that you come across during your research…this way you are appealing to the visual rather than text (leave a textual focus for your normal blog).
Technology – Share images and short reviews on a specific piece of electronic equipment – whether it's something new like the iPad or even an antique server, it's worth sharing.
Social Media – Share pictures and short comments on tools you find that will help people effectively use social media.
How you use Tumblr is really only limited to your imagination. The key is to keep it creative and tightly-focused.
Creating Effective Tumblr Posts
Posting on Tumblr is pretty easy. It's all about curating great content and then sharing it.  But don't make the mistake so many marketer's make and just post content for the purpose of posting content.
You might be able to accuse LIFE magazine of doing that, but if you look closely at their Tumblr, it really is very purposeful content.
People who read LIFE magazine will gravitate to the Tumblr because it speaks to their common interests and offers them additional information.
One trick I've learned that helps to create great content for Tumblr is to understand what are the common concerns and questions of your audience…and then deliver that kind of content.
3 Ways To Easily Make Your Tumblr More Accessible To Non-Tumblr Users
One thing I've seen a lot of Tumblr users do wrong is keeping their Tumblr blog closed to non-Tumblr users.
It's a really bad strategy to expect people to adopt a new platform in order to engage with you. And while there are millions of people on Tumblr, I would recommend making your account accessible to everyone.
If you don't tweak your account to allow non-Tumblr people to interact with you, then they will not be able to get updates, leave feedback or navigate your content.
To native users, it's normal within Tumblr to do things like browse their dashboard, follow and reblog. But to outsiders, this is a strange rule they don't understand.
You, as a marketer, have to help as many people as possible easily connect with your Tumblr.
For example, imagine one of your Tumblr posts goes viral…and you drive a ton of traffic to your Tumblr site. You cannot convert those non-Tumblr users into regular readers if you depend on the default Tumblr "Follow" button:
That will only slow down your prospect and makes things difficult for him or her…and as any internet marketer will tell you…speed is the name of the game online.
So, what do you do? Here are three steps.
Navigation
Tumblr blogs tend to be simple and clean, so navigation is pretty easy. Users can see in an instant what a Tumblr is all about.
This keeps people focused on your single stream of content, but one thing people can't do is crawl through your content.
Neither does it highlight your best content.
One way to overcome this set back is to create pages devoted to categories like must see, most reblogged or most popular. You can also create category pages geared to media like audio or video.
The goal is to keep people on your Tumblr blog and reduce your bounce rate…and creating categories will help people navigate your site by making it stickier.
Alternative options to subscribe
I'll go into greater detail in the section titled "How to build an email newsletter on Tumblr," but let me say for starters that you need to provide options for people to subscribe using RSS or email.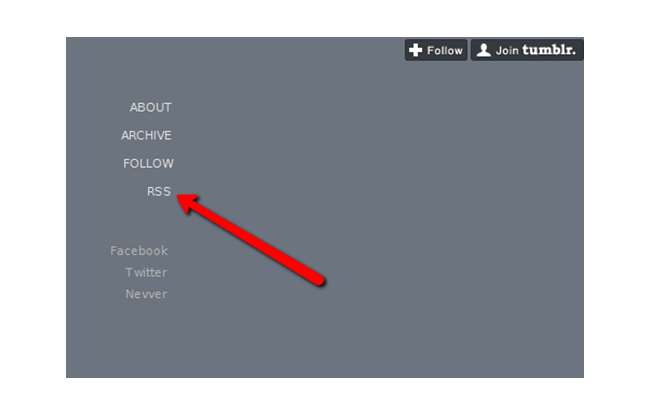 For the RSS, you can use Google Feedburner.
The other subscribing option you will want to offer is by email. You can configure Feedburner to accept email subs for your content, but you can also use email service providers like MailChamp or Aweber.
These services will provide you templates to create email sign up forms:
The installs are ridiculously easy…and once you have them set up you probably won't touch them ever again!
Leaving feedback
Comments are a big part of social interaction on blogs, but on Tumblr the natural thing to do is "Like" or reblog…then you can leave a comment.
As you can see, that leaves out anybody who doesn't have a Tumblr account and just wants to leave a comment. .
To take care of that problem, then you will need to install Disqus on Tumblr. Disqus gives you a really open commenting feature so that anyone can leave a comment.
There are some really neat features about Disqus that make it worth the install:
You can track replies.
Moderate comments.
Vote on the best comments so they rise to the top, which encourages people to leave better comments.
I'll show you how to add Disqus to your Tumblr in the section called "How to add comments to your Tumblr blog."
Another way non-Tumblr users can leave feedback is through other social media channels. Most Tumblr themes automatically include social share buttons, but if you are coding one yourself, make sure to include Facebook Like, Google+ and Twitter buttons so non-Tumblr users have another way to share your content.
How To Add Comments To Your Tumblr Blog
As I mentioned above, non-Tumblr users can not reblog, which also means they can't comment. So what are you going to do?
Hopefully you are creating content that people want to comment on…whether they have a Tumblr or not. But you are going to drive people away…and possibly ultimately frustrate them and run them off forever…unless you give them the ability to comment.
Blogs and comments go together, but on Tumblr that's just not the case…so you have to add a commenting feature.
The very best option for doing that now is by installing Disqus. It's easy to do and Disqus will allow people to comment and reply even if they are not a Tumblr.
Here are the steps for installing Disqus on your Tumblr.
Get a Disqus account – Go to Disqus and click on the "Sign Up" button.

Fill out the sign-up form

Site URL – This is your Tumblr's URL "yourtumblrname.tumblr.com."
Enter site name – This is self-explanatory.
Enter site shortname – This is going to identify you in Disqus' database. In reality this is your password, so there are no spaces, but you can use numbers, letters and hyphens.

Register as primary moderator – This is all private information and will help you moderate all of the comments.

Install Disqus on your Tumblr – Inside your Tumblr dashboard…

Go to "Customize" where you will see a list of options you can choose from. These options will be at the top of the page.
Select "Appearance."
Find your Disqus shortname.
Copy and paste that shortname into the Disqus shortname field.
And that's it! You've successfully installed Disqus on Tumblr!  
Unfortunately, not all Tumblr themes support Disqus. If you do not find your shortname in your Tumblr account that means your theme doesn't support Disqus.
You'll have to manually install Disqus.
How To Get More Followers By Dominating Tumblr Search
Tumblr Search is a great way to find great content. As the title tag proclaims…it will make boredom go away:
But did you know that you can use Tumblr Search to increase your followers? It's actually pretty easy to do since it only requires two steps from you: when to post and using the right tags.
Let's first look at how search works on Tumblr.
Unlike Google search, Tumblr search relies on tags and not your typical search engine optimization tricks like keywords.
I searched for bicycles and it pulled up the most recent posts: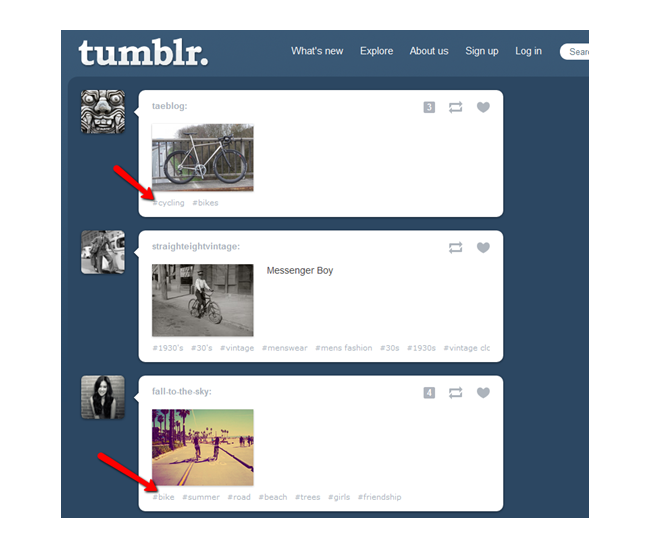 What this means is you need to figure out how to use tags correctly if you want to be the one who shows up in those searches.
The basics of Tumblr tagging
Tags are used to explain and categorize your content…giving you the ability to categorize and searchers a way to find your content.
Tags are easy to implement in your posts. Just create some tags in the box that sits in the right sidebar. The tags that are going to be used will show up in green below that.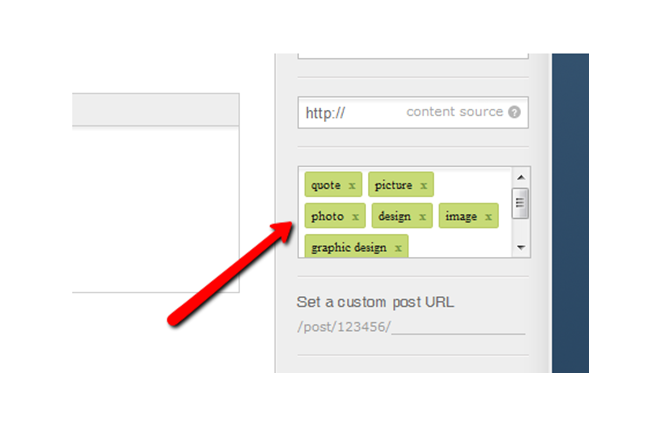 Of course you have to choose tags that are relevant to the content of your post. And be careful, Tumblr will view excessive use of tags as spam and can even ban your blog.
I've found that between 7 and 12 tags is the optimum amount of tags that will not look like spam but will also draw a net wide enough to catch a lot of searches…and that's the key…you want to end up in as many searches as possible!
It's also important to realize that this means you should probably be posting content a lot. So the more content you post…and the more relevant tags that you use…the more you will appear in searches!
Let's look at the timing of posts and how that can help you snag more followers.
The science of Tumblr posting at the right time
People have been exploring the optimal time to send electronic media for years. From email to a tweet, we want to maximize their efforts as much as possible.
Well, the same holds true on Tumblr.
The data that is coming in shouldn't really surprise you. Remember when I told you that the Tumblr crowd tends to be younger…typically below 30 years old. That means the time to post is not going to be the same time to post on Facebook (which has an older crowd).
What the data is pointing to is that Tumblr posts get the most traction when they are posted on a schedule that matches the schedules of high school or college students… anywhere between late evening to early morning (8 PM to 2 AM).
There are three other times that are optimal:
Before school starts – In other words, before 7 am.
At lunch time – This is when people may be taking a break from their school work to take a peak at Tumblr.
Right before dinner – This is the time when Tumblr users are out of school and have a little down time before dinner and a night of homework.
Naturally, you'll need to test this out for yourself and find out the optimal time to post.
So how does this help you surge in Tumblr search? Easy. Since the search shows results for the most recent content…and not the most optimized…if you can post content when people are actually on Tumblr and searching you will increase your odds of showing up in the top spot…and get found.
But you can't forget the great content. Just because you used the right tags and posted at the ideal time, having cruddy content will not get you more followers.
The interesting secret to going viral on Tumblr
Tumblr is really great for sharing short, punchy – cool content that doesn't demand too much from the user. Unfortunately this makes creating viral content really hard.
Let me explain.
Most of the posts on Tumblr are cool images…but they are never really cool enough that you want to share. Or if it's text, the common content share on Tumblr happens to be a quote. And unless it's a really good quote, it's probably not going to go viral.
If you want to up your chances of getting content to go viral, the secret is to publish a long post.
That may sound counter intuitive since short attention spans are pretty common on Tumblr, but the impact of something long coming across your visitors screen can be quite startling…getting them to pause and take notice.
At that point you've got them.
Here are some other reasons for creating longs posts on Tumblr:
These long posts will usually drive a spike of traffic to your site as people are sharing them with others, thus increasing your followers.
The long post of content also gives search engines like Google a lot of food to help index your site…where if all you did was share images or quotes (which are usually low in quantity and quality of copy) you would be depriving search engines of information. It's important for your marketing efforts to show in both the Tumblr search and a Google search!
Space out your long posts so that you are only sharing one every two to four weeks. Do it anymore than that and you can diminish the power they have to attract attention and go viral.
Longer posts also tend to generate a lot more reblogs and comments since you are casting a wide net of ideas, which will appeal to a broader audience.
Speaking of SEO, let's explore some other SEO aspects of Tumblr.
The basics of Tumblr SEO
Tumblr doesn't rank well on search engines like typical blogging platforms. But there are a few tactics you can employ that will actually make your content search engine friendly.
Let's explore.
Optimize page titles – Yes, Tumblr will let you tweak your page titles using HTML. That may sound like more than you can handle, but it's really pretty easy. All you have to do is input the name of the post, a short summary and the name of the Tumblr in the <title> tag of the actual post.
Optimize meta descriptions – Next you can fill out the meta description tag in Tumblr so that you'll get more exposure in search engines. This tag allows you to type in 160 characters and looks like this when it shows up in Google:
If this tag isn't optimized, then what will show up is the first 160 characters on your Tumblr post. That means if you don't have any content on the page then you are missing the opportunity to give search engines something to index.
Create custom post URLs – Tumblr has the option in your dashboard to create custom URL for your posts, whether it's a photo, chat, link, video, quote or copy. This option is on the right hand side of your dashboard in the posting section. Spaces will be automatically changed to hyphens.  While this feature alone won't necessarily send you screaming to the top of listings, it will give you a leg up. As each of these SEO tips are implemented…one SEO trick alone won't change things…but you will see the accumulated effect!
Add tags – I went into great detail about this in the section titled "How to get more followers by dominating Tumblr Search", but need to mention it again in case you have not read this entire article and have skipped down to this section. Read it for more information.
Optimize photos with the alt attribute – Did you know that you can enhance the SEO value of your photos…and no, I'm not talking about adding tags. What I'm talking about is the same thing when it comes to using the alt attribute on normal websites.  Content rules when it come to SEO-friendly photos, so name the files and fill out the alt attribute with keywords.
Create a XML sitemap and submit it– Tumblr lets you create a site map, which is great for search engine spiders that crawl your site. But if you want to speed up that process and get spiders to crawl your site immediately, you'll need to submit that site map to directories. Here's how to do that:
Finally, when it comes to optimizing your Tumblr blog for search engines you can't forget the social aspect.
Search engines are looking more and more to social signals for the relevancy of content. So, make sure you've implemented social share buttons that both Tumblr and non-Tumblr users (explained in detail in "3 Ways To Easily Make Your Tumblr More Accessible To Non-Tumblr Users" section of this post) can spread your content with.
Conclusion
The last thing you need as a marketing manager or business owner is more confusion when it comes to social media. As you probably know, it seems like every day you are bombarded with the latest social media site you should join. If you're like most people, it can get really confusing.
Hopefully this guide has shown you that Tumblr is a serious social media tool in marketing your company. Also, I hope that this guide has given you everything you need to succeed.
What other tips, techniques and ideas can you share about Tumblr that will help a marketer succeed?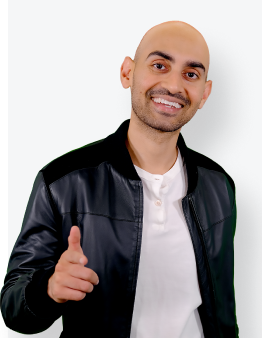 See How My Agency Can Drive More Traffic to Your Website
SEO - unlock more SEO traffic. See real results.
Content Marketing - our team creates epic content that will get shared, get links, and attract traffic.
Paid Media - effective paid strategies with clear ROI.