About a week after Twitter Advertising became public, I signed up for access. I then received the following email invitation to expand my presence on Twitter by advertising on Twitter.
Today, I want to tell you about the Twitter Advertising options available to businesses and show you the setup process for creating your own Twitter Advertising campaign with Promoted Accounts, Promoted Tweets, and Promoted Trends.
Signing In to Twitter Advertising
When you click the Start Advertising button in your email, you are taken to a login screen to sign in with your current Twitter handle and password. If you try signing in to Twitter Ads with an account other than the one you were invited with, it will give you a message that you do not have access and must request it on the Twitter for Business site.
The Welcome Page
Once you are signed in with the correct Twitter account, you will be greeted with the Welcome to Twitter Advertising page.
There, you will find a little description of the types of Twitter advertising options available to you, plus an introductory video on Twitter for Small Business.
Types of Twitter Advertising Options
Before you click the Get Started button, let's look at the three types of Twitter Advertising options available.
Promoted Accounts
Promoted Accounts allows you to promote your account as one to follow. An example is when you log in to your Twitter account and go to your main dashboard. To the left of your Twitter stream, beneath your Twitter statistics, is a box showing suggested users to follow based on your interests. If an advertiser has related keywords in its profile and is targeting an audience in your location, you will see it as a promoted account in this section.
You also may see Promoted Accounts when viewing other Twitter profiles if the targeting demographics match, such as this one I found while visiting the Twitter profile for Search Engine Journal. In this case, the Promoted Accounts are shown in the user's Similar to… box.
While this is great when you're trying to advertise, this also means that Promoted Accounts could be showing up on your Twitter profile when others view it.
Another place Promoted Accounts appear is in search results for particular keywords if you click on People.
It's interesting that Capital One pops up right in the middle of official Twitter accounts for Facebook based on their ad's targeted audience.
Overall, Promoted Accounts simply gives your business's Twitter profile more exposure and helps you build followers who should be interested in your business. They are great for helping more people discover your brand and can help you build up your account before a big event or capitalize on a time when your business is most relevant (like TurboTax in March). You can read more about Promoted Accounts in the Twitter Help Center and Twitter Promoted Products.
Promoted Tweets
Promoted Tweets allows you to highlight a particular status update to get more exposure for it. You will have Promoted Tweets throughout Twitter included on your profile itself in expanded view…
At the top of search results for particular keywords…
Overall, Promoted Tweets simply gives your business's status updates more exposure on your profile and throughout Twitter. Promoted Tweets are great for:
Sharing content
Building awareness
Building a brand voice
Offering deals.
You can read more about Promoted Tweets in the Twitter Help Center and Twitter Promoted Products.
Promoted Trends
Promoted Trends are topics and hashtags that are moved to the top of the Trending Topics list. You can see them when you visit your Twitter homepage and look under the Trends section.
Just like regular trending topics, people can incorporate them into their tweets and view a page following anyone who has posted an update using the particular keyword or hashtag. At the top of the tweets, you will likely see a promoted tweet from the account that created the trend.
Overall, Promoted Trends simply gives your business the ability to start a trending topic on Twitter. Promoted Trends are great for:
Building mass awareness for product launches
Building mass awareness for events
Brand building by association
You can read more about Promoted Trends in the Twitter Help Center and Twitter Promoted Products.
Setting Up Your Twitter Advertising Campaign
Now that you know what each specific Twitter Advertising option is for, you can continue setting up yours by clicking the Get Started button and filling out the following information.
Tell us where your customers are located.
Do you want to target an audience in a specific city, state, region, or country? Choose the option that best fits your business and enter the names of specific locations, if applicable.
As you are typing, suggested locations will pop up beneath the text field.
Gain new followers by promoting your account.
If you are interested in using Promoted Accounts to get more exposure for your business's Twitter profile and build followers, you can enter a daily budget for a Promoted Account campaign and a suggested bid amount.

In my case, new followers could cost anywhere from $0.01 to $1.25 each. Using the maximum bid amount ensures that your profile will show up in areas where your target audience is likely to find you. You can choose to start promoting your account or skip to the next option. You also can go back to previous options if you want to change your information.
Amplify your message by promoting your tweets.
Next, you can choose a Promoted Tweets campaign. Be sure to tweet the update you want to advertise before coming to set up your ad, as this is where you will select the tweet(s) you want to promote.
You can either manually choose your tweet(s) or have Twitter pick tweet(s) based on engagement. You also will set a budget based on how much you want to spend daily and the maximum bid that you want to pay per click. In my case, clicks on my tweets could cost anywhere from $0.01 to $0.75 each. You can choose to start promoting your tweets or skip to the next option. You also can go back to previous options if you want to change your information.
Add a payment method.
Last, but not least, you will need to enter a payment option for your Twitter Advertising campaign.
Now you can click the Complete Setup to Start Advertising button to get your advertising campaign going, or you can save your information to complete later. You also can go back to previous options if you want to change your information.
Some Questions about Twitter Advertising
I'm sure that after seeing the above Twitter Advertising setup options, you may have a few questions like the following.
Where was the option for setting up a Promoted Trends campaign?
I'm guessing that, in my case, there wasn't one because of an answer I gave about my estimated monthly advertising budget in the Start Advertising request form. (Media Bistro reports that Promoted Trends cost Republicans $120,000 to promote #AreYouBetterOff during the Democratic National Convention.) If your estimated monthly budget isn't large, you might not get the option to promote a trend.
What about enhanced profile pages?
Twitter is offering a small selection of brands (most likely advertisers) the opportunity to create enhanced profiles with a customized header image, a featured tweet at the top of their profile with Promoted Tweets, and other features. You can see some examples of enhanced profiles if you visit brands like @Dell, @AmericanExpress, and @Subway.
Where was the option for targeting Promoted Accounts or Promoted Tweets by keyword?
The only targeting option thus far for Twitter Advertising is location. Twitter uses keywords in your business's Twitter profile and status update to determine who to target your Promoted Accounts, Promoted Tweets, and Promoted Trends campaigns toward. Hence, make sure your profile and tweets are keyword optimized so that they reach the right audience on Twitter.
How do I know if my Twitter Advertising campaign was successful?
Twitter offers two layers of analytics to advertisers showing both paid and unpaid activity on their Twitter accounts. This will include the number of impressions for Promoted Accounts, Tweets, and Trends, insights into your followers, and even measurements of traffic and conversions that Twitter drives to your website.
Make sure you're using analytics to connect your ads to real people. It's the only way to know if your marketing is truly working.
In Conclusion…
If you are interested in getting more followers for your Twitter account, increasing exposure for your business, and promoting your tweets to a relevant audience, then give Twitter Advertising a try by signing up for access and keeping an eye out for your invitation! Then use this guide to help figure out the right advertising options for your business among Promoted Accounts, Promoted Tweets, and Promoted Trends.
Have you tried Twitter advertising yet, or will you? What results have you seen so far?
About the Author: Kristi Hines is a freelance writer, professional blogger, and social media enthusiast. Her blog Kikolani focuses on blog marketing for personal, professional, and business bloggers.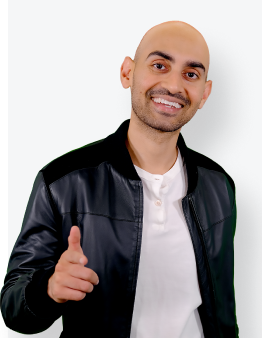 See How My Agency Can Drive Massive Amounts of Traffic to Your Website
SEO - unlock massive amounts of SEO traffic. See real results.
Content Marketing - our team creates epic content that will get shared, get links, and attract traffic.
Paid Media - effective paid strategies with clear ROI.