Email marketing is not dead.
You should be emailing your customers and subscribers on a regular basis.
But with so many content marketing strategies being used by marketers today, you might be caught up in the new trends and taking your focus away from email.
This is a mistake.
Email marketing is still effective.
If you're not having success with your current email campaigns, it's time for you to reevaluate what you're doing.
Your emails should create user engagement.
What's the best way to do this?
Increase interactivity.
Interactive emails are trending upward in 2017.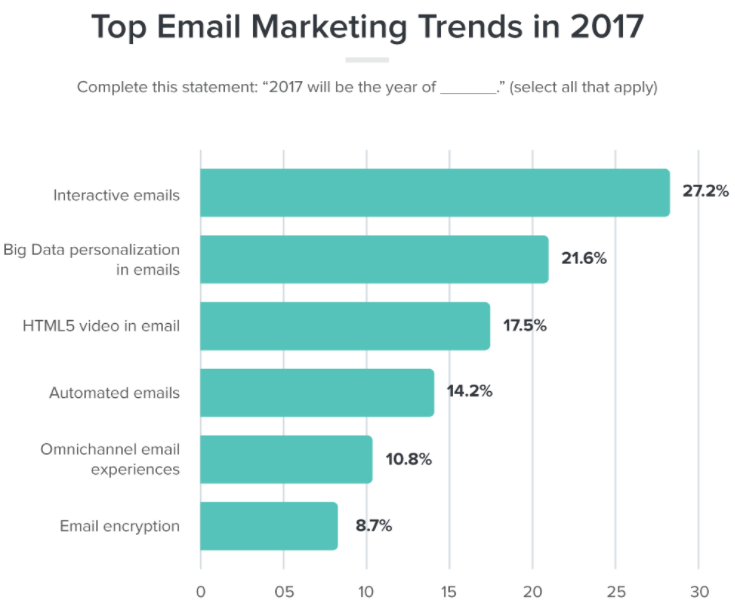 Look at the data from this graph.
Interactivity ranks number 1 on the list of 2017 email trends.
For those of you that aren't incorporating this concept into your email campaigns, it may be the reason for your lack of success with email marketing strategies.
Don't worry.
It's not too late for you to learn the basics of interactive emails.
Your customers still want to receive emails.
It's your job to make sure they are getting the right emails.
Here's what I mean.
If your emails aren't adding value to the customer, they may unsubscribe or mark your messages as spam.
You can enhance their experience with interactivity.
It's also essential that all of your messages are optimized for mobile devices.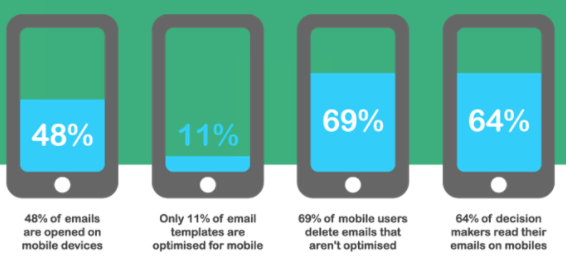 Nearly half of emails get opened on mobile phones.
Over 2/3 of mobile users will delete your email if it's not optimized.
Keep this information in mind when you're creating an interactive message.
Your subject and content might be great, but that's useless if your subscribers are just going to delete the message.
All of your interactive emails must be optimized for mobile devices.
Period.
I'll show you the top 12 ways to increase interactivity with your emails. [click to continue …]