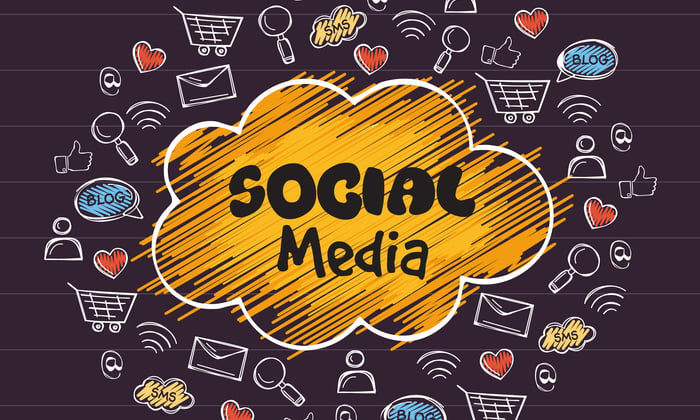 With more than 3.7 billion social media users worldwide, social media marketing cannot be ignored.
Savvy marketers know social media is a vital part of every marketing campaign. For businesses, every social media platform is an opportunity to engage with their target audience.
However, even marketing stars know strategizing and managing even a few social networks can be overwhelming without the right management social media tools in place.
How can you keep up with your Twitter account when you haven't even checked Facebook, Instagram, and TikTok today? What about all those new social media sites popping up every other day (or so it seems)?
How do you know which ones to target for your brand and which to skip?
Take a deep breath.
Managing your social media shouldn't be overwhelming. Social media tools can help:
Save you time by doing the posting, social listening, and hashtag research for you.
Save you money by allowing you to allocate resources to other tasks.
Maybe even save your brand's reputation by catching a negative post in time for you to run interference and resolve the issue quickly.
I've done the research for you and organized the top social media marketing into five categories. Are you ready to get productive, optimize your social media marketing, and become an expert social media marketer?
Social Media Tools for Content Research and Discovery
According to Statista, users post 347,222 stories to Instagram, and 150,000 share messages on Facebook every minute. It can be overwhelming to find value-added content in all that noise.
Let's look at content curation social media tools that help filter meaningful content so you can find images, posts, and conversations that will resonate with your audience.
1. Feedly
Feedly aggregates top content in your niche from industry blogs and other publications. Their AI bot, Leo, acts as a research assistant to learn your reading habits and deliver articles you'll be interested in.
It then "reads" each article and annotates them with relevant summaries, analyses, and links to relevant content.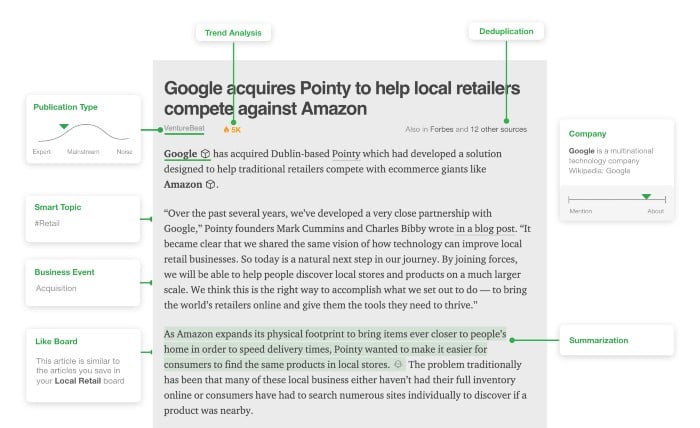 If you save an article, it will show you more like it. If you click "less like this," Leo will remember and show you fewer articles on that topic.
You can also set up priorities within topics. Choose a sub-topic, and Leo will include those articles under a Priorities tab.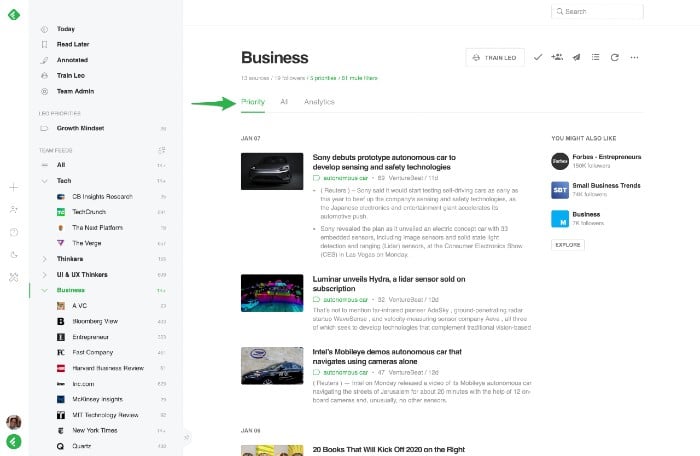 2. BuzzSumo
There are several reasons I love this tool. On top of content discovery, you can use it to research keywords, track online trends, and even find influencers within your vertical.
Use it to dissect your competition, understand your audience, and find content with the most social network shares.
The Chrome extension lets you do your research while you browse, as well. To use it, enter your keyword or phrase to discover the top-performing content.
You can use the filters to customize your search by language, time frame, country, and a number of other parameters.
You can find the popularity of content on a particular social network by using the "sort by" feature.
You can also plug a blog URL into the tool to find its top-performing content pieces.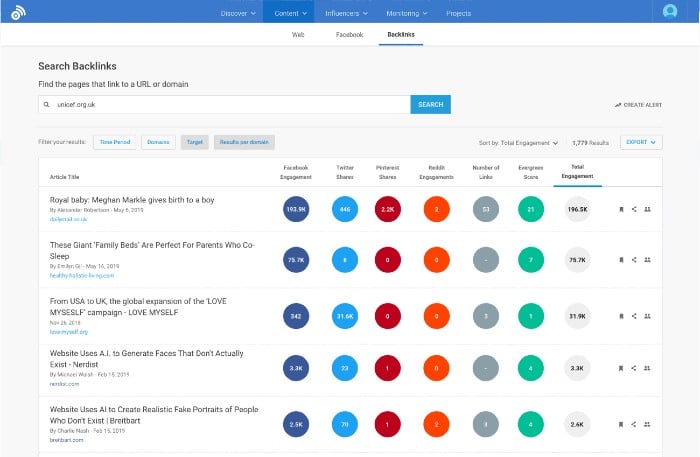 3. Tagboard
This is another great social media tool for monitoring and searching for hashtags relevant to your industry and track brand mentions.
To start your search, plug in the keyword, and the tool delivers content from several platforms.
Here are search results for #neilpatel: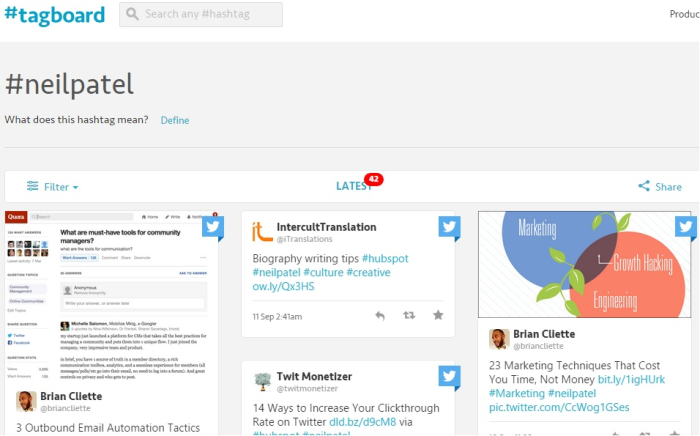 You can directly respond to these mentions right from the screenshot page.
On the right sidebar, you get useful stats around the frequency and sentiment of your hashtag.
Tagboard is especially useful to track conversations and engagement during conferences and live events.
Social Media Tools for Visual Content Creation
According to Venngage, 49 percent of surveyed marketers rated visual content as very important, but 43 percent said producing it consistently was their biggest challenge.
Social media has become undeniably visual, and having a presence on Instagram, Pinterest, TikTok, YouTube, and other visual platforms is paramount.
Here are a couple of social media tools to help you create videos, images, diagrams, Pinterest boards, infographics, and more.
4. Canva
This is a simple graphic design web tool with pre-made templates for all kinds of social networks and uses.
It combines some of the best elements of Photoshop with drag-and-drop functionality.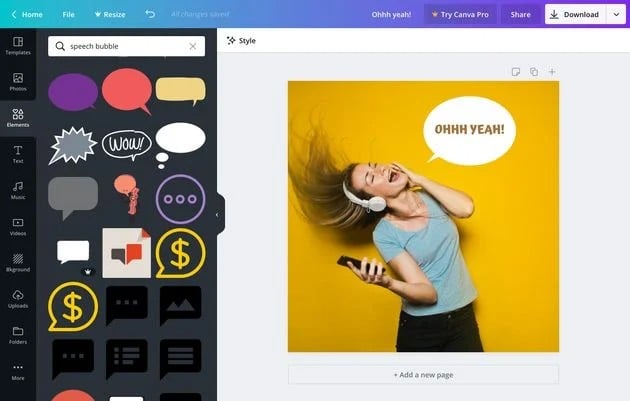 For every template, there are a variety of layouts, fonts, and backgrounds to choose from. If you find yourself having trouble with particular functionality, there are free tutorials to help you design better graphics.
For example, if you're considering repurposing your most shared content for an infographic, there's a tutorial for creating simple infographics with Canva.
Here are 11 websites to source free and premium stock photos you can use in your designs.
5. Biteable
Biteable allows you to create videos, animations, motion graphics, and a number of other visuals for social, ads, and even presentations. You can use any of their templates to get started.
You can sync your marketing calendar with theirs to get tips and ready-to-go video templates for relevant seasons, holidays, and events.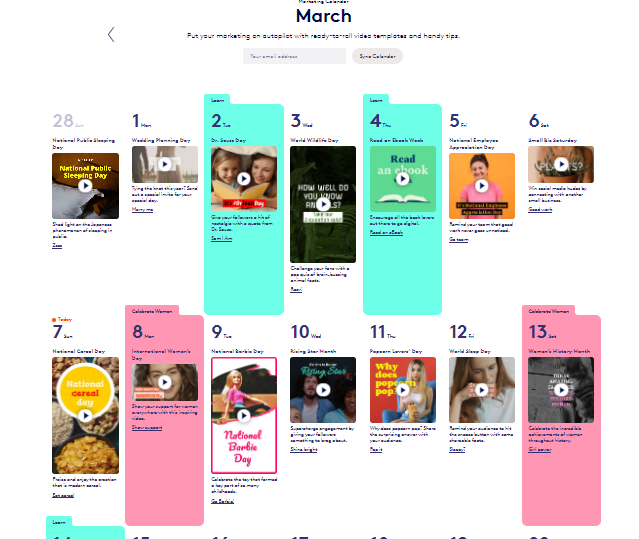 6. Pixlr
Pixlr is a freemium service with a lot of the functionality of Photoshop.
Its free services include Pixlr X (for express) with essential tools for quick editing. Pixlr E (for editor) offers a more extensive selection of tools for more sophisticated content creation and Remove BG, an AI-based background removal tool.
If you need even more photo editing capabilities, they offer a subscription-based plan that includes more stickers, overlays, and visual effects, as well.
Pixlr offers templates, as well. Some are free and others are part of their subscription service.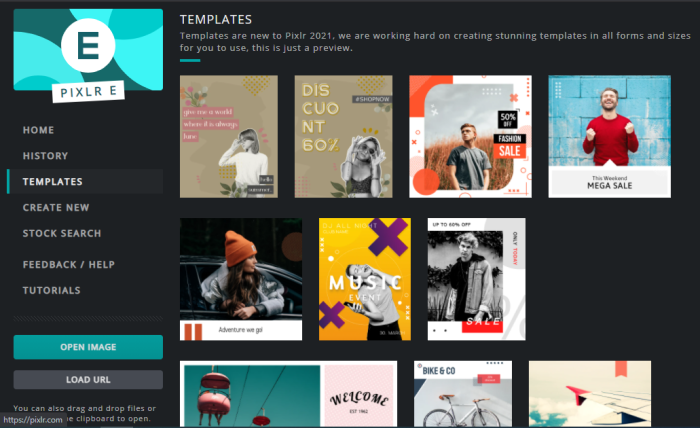 Social Media Tools for Monitoring and Scheduling
It's impossible to manage your brand's social media accounts 24 hours a day, seven days a week. However, the world of social media doesn't turn off at 5 p.m.
Social media tools for monitoring and scheduling can help. Every week, they can save you hours by combining your brand activity from multiple social media networks into one dashboard.
7. Hootsuite
Hootsuite is a full-service social media management tool that lets you track mentions, engagement, and other metrics across all of your social platforms.
You can schedule and track posts using their analytics tools and respond to mentions via your dashboard.
8. Buffer
This is an amazing app to schedule updates from your social network accounts at the times that work best for your brand.
It works a lot like Hootsuite. You can create and schedule social posts and then track them through their social media analytics.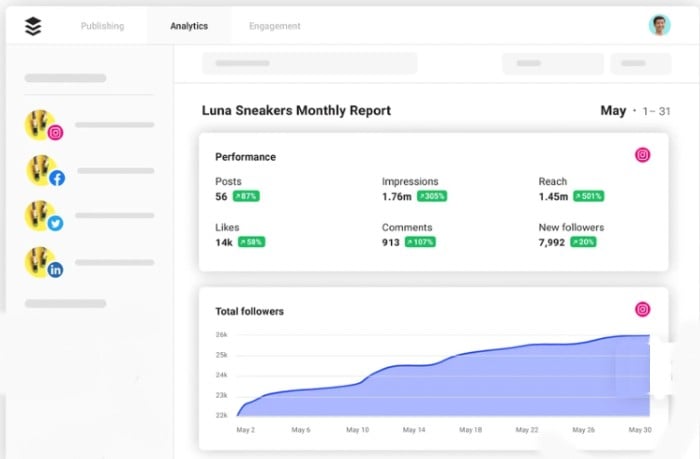 Buffer will also prioritize social mentions for you so that you can respond to the most pressing ones first.
9. Hopper HQ
Hopper HQ connects your brand with top content creators in your vertical. Once you choose from a list of recommended creators, they deliver content you can share in posts and paid ads.
10. CoSchedule
CoSchedule is a simple, integrated social media and blog publishing calendar.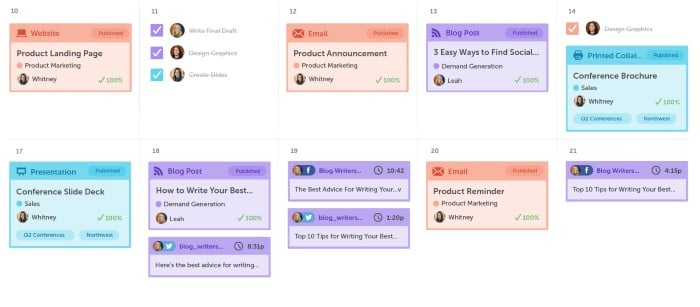 It also includes a suite of organizing tools for social media, brand assets, work, and content. Schedule your blog posts, collaborate with different authors on a post, and assign specific tasks to different people.
It has an easy-to-use, drag-and-drop interface, as well.
In the calendar view itself, you can also keep track of the most shared and engaged with content.
11. IFTTT
If This Then That is a fantastic social media tool to connect applications and automate social actions. IFTTT offers a series of applets that allow you to connect platforms and streamline your work.
For example, you can send your Instagrams to Twitter as native tweets. You can also get a weekly notification email of all of the people who followed you on Twitter. You can also archive tweets to a Google spreadsheet.
You can create your own applet from scratch by choosing a trigger and appending an action to it.
Or, you can use applets created by other people.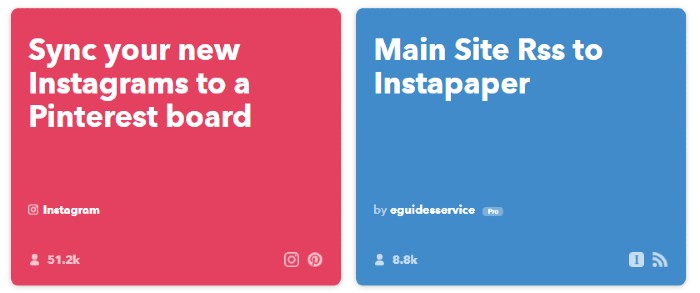 You can schedule the articles you choose to read later in Feedly on your social network accounts through Buffer. You only need Gmail and Buffer accounts to set up this applet.
12. TweetDeck
Twitter has definitely gotten better about data analysis over the years.
You can see your Tweet impressions and interactions relatively easily in the default API.
Still, Twitter acquired TweetDeck in 2011 to provide a separate interface option.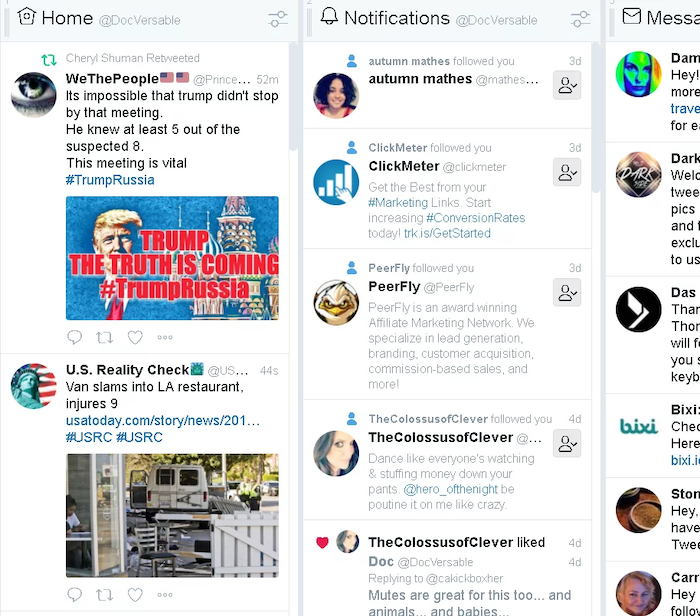 Using TweetDeck, you can monitor and administrate multiple accounts from one place.
It also includes power-user features like the ability to sort by and search for hashtags, keywords, trends, favorites, and more.
TweetDeck is the perfect app for agencies or companies that work with multiple Twitter accounts.
It's exclusive to Twitter, however, and it no longer supports other social networks like Facebook.
13. SocialPilot.co
SocialPilot rivals Hootsuite and Buffer as one of the top social media automation tools around.
The free version lets you connect up to five social media profiles. From each of these, you can post up to 10 times per day.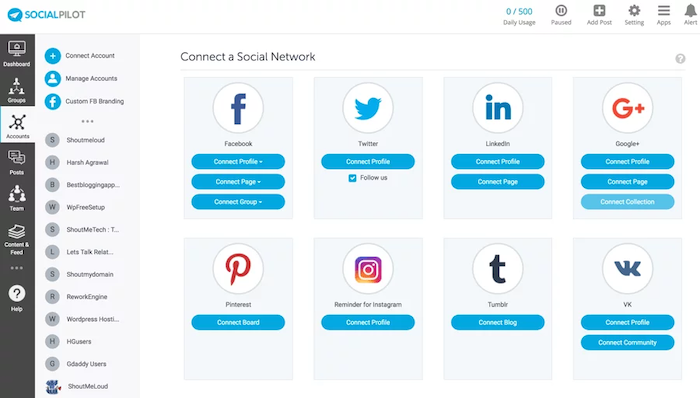 Using one app to post while you're on the go frees up a lot of space on your mobile device.
Facebook, Twitter, LinkedIn, Pinterest, Instagram, and Tumblr are supported.
You can also access Pages and Groups on Facebook and LinkedIn.
The app team is great about fixing bugs and engaging with the community across social media and the app stores.
Great support makes for a better user experience.
14. Mention
Mention is a great place to start if you're hoping to scale your social efforts to an entire team.
This simple UI monitors brand mentions across the web and social media, providing a ton of personalized insights.
What I love most about Mention are the real-time alerts.
You can use Google Alerts to a certain extent, but they're often way behind Mention.
I'll typically find a mention of myself before my Google Alerts do. Mention beats me to the punch every time. The plans start at $29 per month.
15. Meltwater
Formerly IceRocket, a free, real-time social search engine, Meltwater provides powerful analytics and insights.
Companies like Johnny Rockets, LogMeIn, and the University of Michigan use it to great success.
Plans are priced according to your specific needs and cover a wide array of social analytics and tracking services.
Real-time analytics are sorted into colorful graphs and charts that make it easy to see exactly where your brand stands online.
You can also view your live feed and interact across social channels in one place.
Meltwater will explain at a glance who's talking about you, where they're mentioning you, and how they feel about you.
Social Media Tools for Social Media Analytics
The best way to find the most effective social network for your business is by tracking your social media marketing efforts.
The right data allows you to calculate ROI from your social media marketing campaigns. It'll help you find your top-performing content, so you can tweak your campaign and optimize your marketing efforts.
Let's look at a few social media tools to measure and analyze your social activities.
16. Google Analytics
Google Analytics is one of the most widely used analytics tools to track user behavior on websites, but you can also track social reports under its reporting tab.
To access your social network standing, log into your Analytics account. Then, head over to the Reporting tab. Click on Acquisition > Social.
Set up goals inside Analytics to access these social reports. There are standard templates inside analytics you can use to set actionable goals for your social media marketing campaigns.
If you get stuck, use Google's official step-by-step guide for setting goals.
There are six reports you can see under social analytics:
overview
network referral
landing pages
conversions
plugins
users flow
Once you set up goals, you'll be able to see your social media impact in Overview.
The most important report is conversions.
You can break down your social media campaign by network and find out the most successful platform.
If you're interested in the user behavior–the like and share buttons your visitors are clicking–you'll need to set up social plugins.
Although setting up this report might take time, the results are worth the effort:
A clear picture of the social network that provides the best ROI and the kind of content you should create for it.
17. HubSpot
HubSpot has a number of tools, from marketing automation to a full content management system. Their Marketing Hub allows you to create and manage social media posts, videos for social, and conversations from their platform.
18. Followerwonk
To get the best results from a real-time social network like Twitter, you need to be active when your followers are online.
Followerwonk analyzes your Twitter followers and tells you when your followers are most active.
You can also use it to find influencers in your niche and discover relevant people to follow.
You can also track your followers by demographics, such as age.
19. Olapic
Olapic is a great tool to add to your visual marketing arsenal. You can use the tool to discover, curate, and schedule user-generated content across Instagram, Pinterest, and all your other social accounts.
Use it on your site, in your social ads, and in your emails to lift engagement and increase conversions.
20. Keyhole
For Instagram and Twitter, a good hashtag analyzer can go a long way. Keep up-to-speed on hashtags relevant to your industry with Keyhole.
The tool also uses machine learning to forecast whether your campaigns will hit their goals.
Finally, Keyhole tracks and monitors influencer performance. You can use it to compare influencers to determine who is most effective for your brand.
21. SEMrush
Not only does SEMrush allow you to create, schedule, and track your own posts, it also lets you track and analyze your competitors' posts, too. You can also use it to optimize your social ads.
SEMrush is also helpful for general keyword and content research in your vertical (or you can also use Ubersuggest for this).
22. Crowdfire
Crowdfire is a powerful tool for growing your Twitter and Instagram followings.
Whether online through the web app or on a mobile device, you can analyze your accounts and engage in real-time.
Learn what your friends talk about, blocklist or allowlist followers, automate posts, and more.
This robust tool has a simple UI and can be used as your go-to social media reader.
On top of these features, it helps you share relevant content as you browse the web. It even provides suggestions.
Crowdfire is like having your own social media assistant.
23. Cyfe
Everyone who knows me knows that I love data. Cyfe has one of the best data analytics dashboards this side of Google.
It's even better than Google Analytics because it goes where Google can't.
Cyfe scans social media for its demographic data.
Customized dashboards show how visitors are coming in from all around the world.
You can track revenue, your marketing funnel, social media, and more.
This business intelligence dashboard is a game-changer for social media marketing. It provides a holistic view of your overall efforts.
I'd even shell out for a premium version of Cyfe.
It's that good!
Miscellaneous Social Media Tools to Increase Social Engagement on Your Website
You are already equipped with the best social media tools to research, curate, plan, schedule, monitor, and analyze your social media marketing efforts.
What about social engagement on your website? The end goal of most social campaigns is to increase your website's engagement and traffic.
Here are some tools to power your website and drive social media interaction.
24. ClickToTweet
A simple way to increase the number of tweets on your blog post is by adding a link to every actionable comment. When a reader clicks on the link, it automatically adds a tweet to their Twitter account.
You can track all of your embedded links from the dashboard.
You can also analyze their performance using their analytics tool.
If you're on WordPress, there is a simpler alternative, Better Click to Tweet plugin.
25. Share Buttons by AddToAny
Floating share buttons can either help or hurt your engagement and conversions, according to BigCommerce. For example, sharing buttons with counters can hurt conversions if the number of shares is low, while adding share buttons to product pages can actually distract users.
The best way to find out when and where to use share buttons is through extensive testing.
Add Share Buttons by using AddToAny. It has the option to activate share buttons in the sidebar, as well as above and below every content piece.
You can also customize the number of social networks you want to show your visitors from the ones below.
I recommend experimenting with two or three social media share buttons and sticking to the social networks where your audience hangs out.
26. Snip.ly
Do you feel like you're losing time curating and endorsing content by other publishers?
Snip.ly can give it back to you. It's a link shortener with a great add-on: a customized call to action for every link you share with the tool.
You can use it to drive direct traffic to your website by adding a non-intrusive, custom CTA at the bottom of each post you share.
The CTA can include customized messages, colors, images, and themes.
Besides direct traffic, you can drive app downloads, email list signups, and event registrations.
The analytics dashboard allows you to track the number of clicks and conversions.
27. Onalytica
Influencers are a trusted source of information for your customers. A recommendation from them can lift your product sales and brand visibility.
But, how can you find influencers interested in your post, service, or product?
That's where Onalytica comes in. It finds relevant influencers for your brand based on your article link or uploaded file.
It scans an article, then generates a list of targeted influencers in under a minute. After reverse-engineering relevant influencers, you can connect and start building a relationship.
28. CoSchedule's Headline Analyzer
Headlines play a key role in engagement. It's no wonder that Upworthy used to write 25 headlines for every post.
CoSchedule's Headline Analyzer is a great tool to ensure headlines attract attention—and clicks.
Using it is simple:
Head over to www.coschedule.com/headline-analyzer.
Plug your headline in the "Type your headline here" bar.
Press the "Analyze Now" button.
You'll get an overall score for your headline and a grade for the variety of words you've used, top keywords in your headline, and the sentiment your headline evokes
29. KingSumo
KingSumo helps brands manage giveaways on social media to help drive email sign-ups and followers.
To create a giveaway, create a title, description, start and end date, and the number of winners. Then, post it directly to your social accounts.
You can manage and track all of your giveaways from a single dashboard.
.
30. Facebook Comments Plugin
If a large section of your audience hangs out on Facebook, activating Facebook Comments on your website can increase engagement and bring you closer to your social media marketing goals.
There is a risk of comment scams that easily pass spam filters. You'll need to stay on top of comment moderation.
Social Media Tools: Frequently Asked Questions
What do social media marketing scheduling tools do?
Social media scheduling tools save you time by helping you schedule posts in advance and track your results. These tools also help streamline your social media marketing efforts when you're working in a large team.
What is the best social media for marketing?
The best social media platform for your business depends on your audience. Find out where your customers are hanging out and what content they are engaging with on that platform or platforms. Then, focus your social media marketing efforts there instead of trying to be on every single platform.
Is social media a good marketing tool?
Yes! Social media is a cost-effective (and fun!) way to grow your brand awareness, develop that know, like, and trust factor, and sell your products or services.
Is Buffer or Hootsuite better?
Hootsuite and Buffer are robust social media tools for scheduling your content and analyzing the results. However, Buffer does tend to work out cheaper for larger businesses. On the other hand, Hootsuite has more free features.
Social Media Tools Conclusion
Social media can be a huge distraction, even if it does help drive your business. Manually logging in to post blogs and business updates can eat up valuable time you could use to build a new product, take care of vendor orders, or handle customer concerns.
Incorporating the social media tools above into your armory can help automate repetitive tasks and batch your social media posts.
They'll save you time every week. They'll also improve your ROI from social media marketing.
Have I missed any of your favorite social media marketing tools? Can you share your social media productivity secrets? Please let me know in the comments below.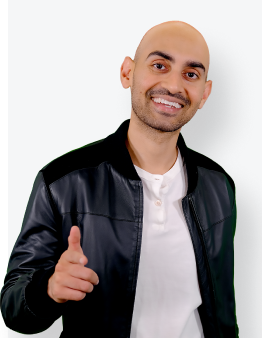 See How My Agency Can Drive More Traffic to Your Website
SEO - unlock more SEO traffic. See real results.
Content Marketing - our team creates epic content that will get shared, get links, and attract traffic.
Paid Media - effective paid strategies with clear ROI.
Are You Using Google Ads? Try Our FREE Ads Grader!
Stop wasting money and unlock the hidden potential of your advertising.
Discover the power of intentional advertising.
Reach your ideal target audience.
Maximize ad spend efficiency.