I've never met someone who wouldn't like more time.
And, in the fast-paced, ever-changing world of digital marketing — with all of its technological advancements and constant iterations — time is an incredibly valuable resource.
We have a never-ending supply of new options, resources, and tools to constantly improve our processes to become more effective.
The downside?
It seems like every week, there's something new you need to learn, harness, and master.
It could be a new social media tool to figure out, a change in Google's algorithm that forces you to update your SEO skills, or a new analytics dashboard you need to conquer.
And on top of the constant evolution, you already have a to-do list that's three pages long and that needs your attention.
The average marketer spends around 16 hours a week on routine tasks alone.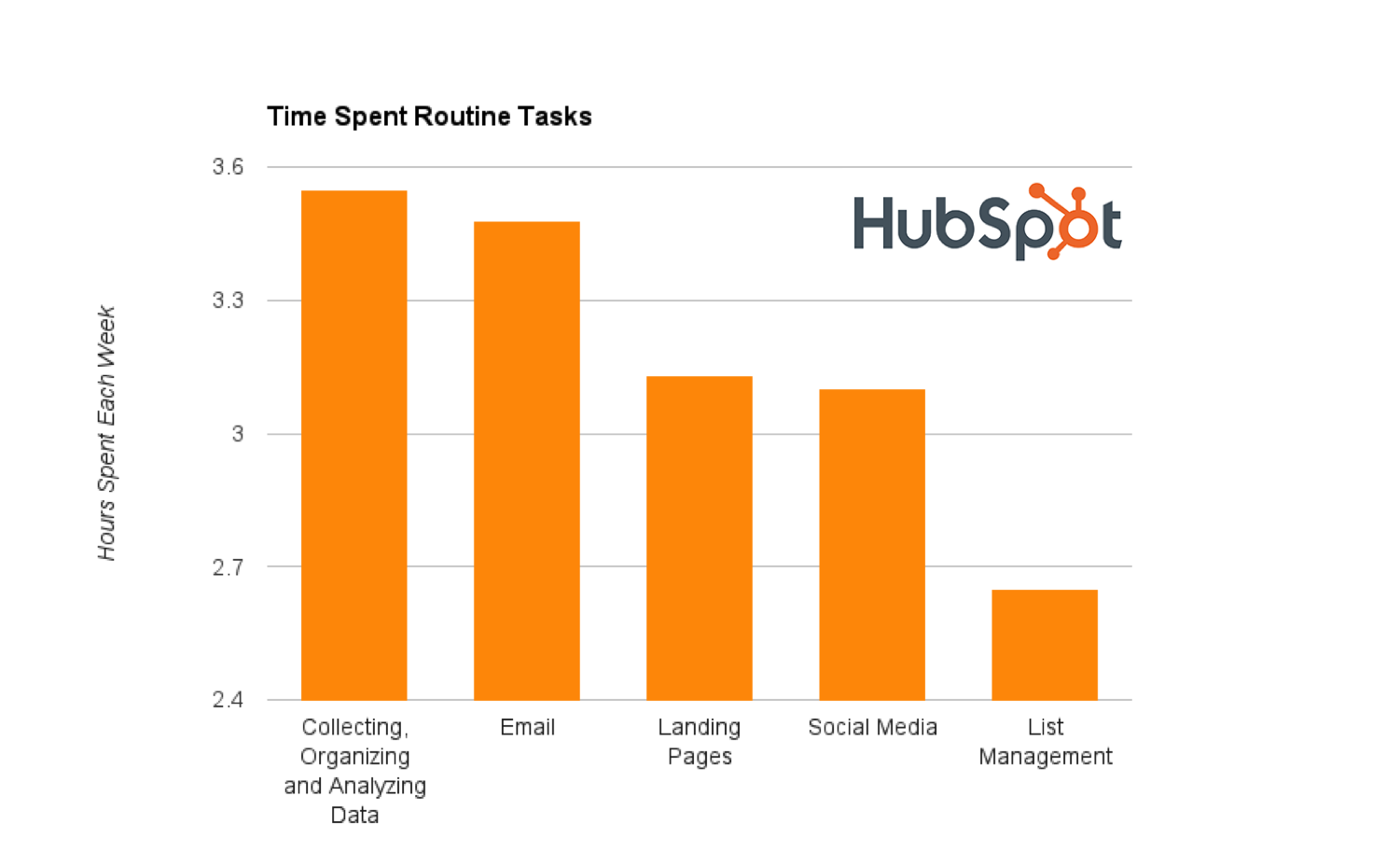 That's more than one-third of the work week spent on repetitive tasks like data management, email, and social media.
It's no wonder that marketers can sometimes feel incredibly overwhelmed.
And we're all guilty of wasting time sometimes.
Still, it's worrying that people in broadcasting and journalism — cousins of content marketing — are among the top industries that waste the most time surfing the Internet.
But there are always ways to refocus and reclaim this precious resource even when you don't think you have the time to do it.
I'm going to show you some digital-marketing tactics that — if left unchecked — can consume huge amounts of time, leaving you with little to show for your efforts.
And then we'll figure out how to fix them.
1. Using too many social media networks
In 1995, Newsweek published a now infamous article, originally titled The Internet? Bah!'
In it, Clifford Stoll denounces the Internet as a fad and writes off the idea of "cyber business."
Of course, the Internet grew to influence business monumentally.
Like Stoll, the world of business went on to underestimate the impact that social media would have on business, labeling it a time suck and a marketing fad.
These initial views have, of course, been proven wrong, and social media's effect on businesses continues to grow.
Over half of small businesses in the U.S. planned to increase their social media marketing budgets in 2017.
And according to eMarketer, 44% of local businesses depend on social media to generate brand awareness and 41% depend on it to drive revenue.
In 2017, this seems obvious.
Especially since 81% of the U.S. population has a social media profile.
But this evolution has led to a problem.
Now, businesses don't want to underestimate the next social media development or be late to the party and fall behind.
Consequently, many have developed a bad case of FOMO.
These businesses end up using valuable resources maintaining their presence on a bunch of different social networks, adding new ones as they pop up.
But today there's an abundance of social networks out there. Here's a list of just the top 15: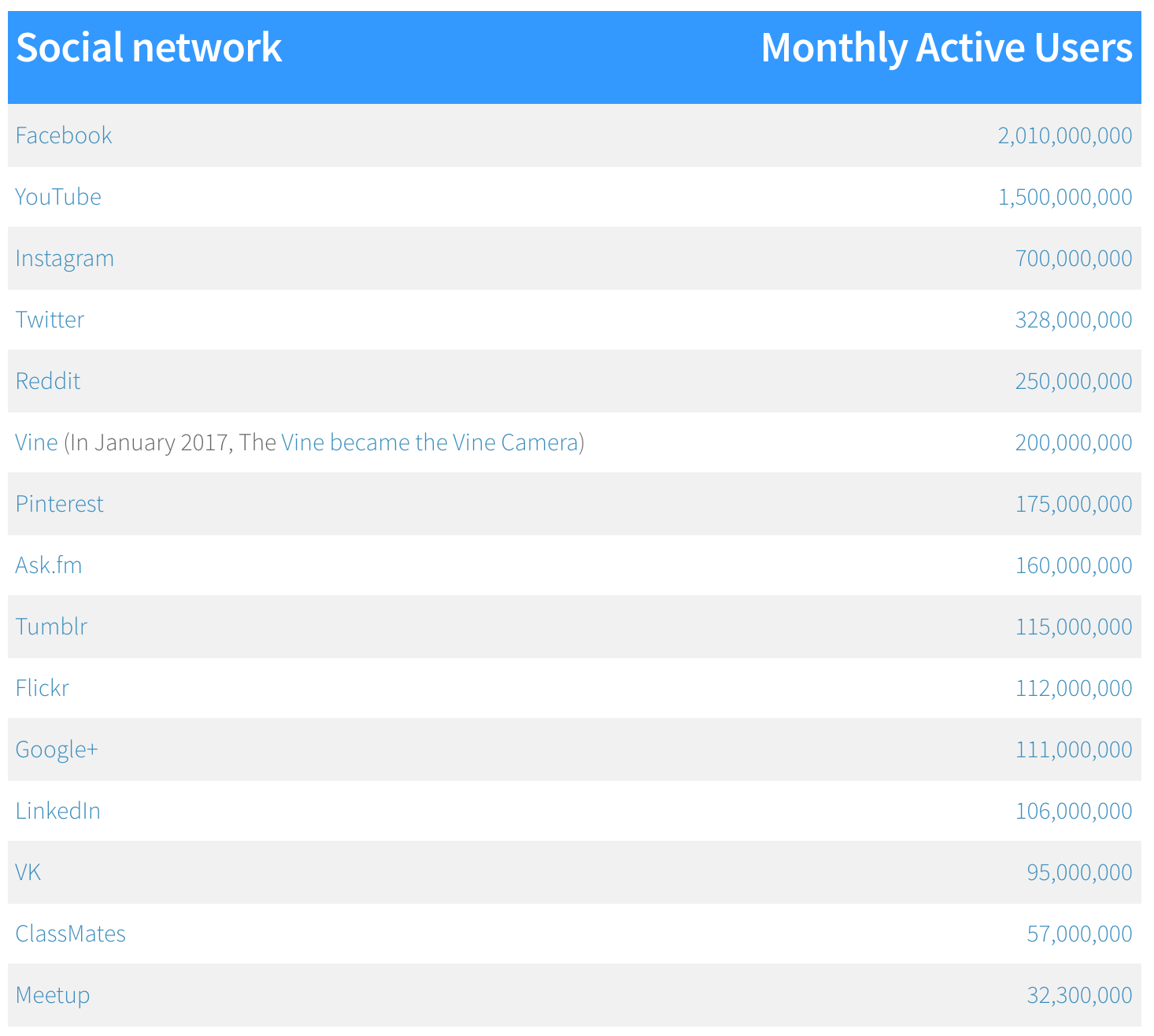 Growing your community on only one of these platforms is a huge undertaking.
You need to create and queue up posts, reply to comments and messages, and track your progress to improve as you go.
If you try to use too many social networks, you'll waste a lot of time.
Michael Hyatt wisely compares this to the Chinese proverb, "The man who chases two rabbits catches neither."
Hyatt goes on to say, "You can't be everywhere at once, and you won't be effective trying."
It's not how many social networking channels you're on that counts, but the quality and size of your communities.
How many channels is your business currently maintaining?
How many of those are seeing a worthwhile return on investment?
If you're still updating your Snapchat just for the sake of doing so, stop.
Many businesses have one social channel that is far more popular than their others.
My Facebook page is my biggest social channel, with almost four times the amount of followers as my Twitter account.
Analyze your social channels — which are working well and which aren't pulling their weight?
Then focus your time where it has the most impact.
And before you jump on the latest Snapbook+ or Witterface, be sure to conduct some research to make sure your target audience is jumping on the bandwagon too.
The best networks will be different for every business. But you can home in on the right networks for your business by asking questions like:
Where is my audience?
Where is my audience most active?
Where is my audience searching?
What niche social-media sites are right for my company?
Here, the Global Social Media Research Summary shows the use of social networks by different demographics:
And this chart from Comscore shows the time spent on each platform versus its reach among the Millennial demographic:
It's interesting to note how Facebook is light years ahead of the rest. And how Snapchat has rocketed up to command so much attention from Millennials.
And here are some examples of fantastic niche social-networking sites:
Niche sites can be overlooked by businesses, but you should do a quick search to find ones that are relevant to you.
If your target audience is there, it just might be worth spending some time there, too.
If you want to create an impact on social media, though, it's vital that you don't spread yourself too thin.
Consider letting go of networks that aren't serving your needs.
And identify which social networks are the most important for your business and double down on them.
2. Having multiple accounts on the same social network
A related issue is maintaining multiple accounts on each social network.
This might make sense for large businesses like Apple that want to deliver different content for each of their individual apps.
Or, take Red Bull.
Due to their enormous international brand reach, they need accounts separate from the regular @RedBull account for different languages and countries.
Like @RedBullJapan and @RedBullMexico.
Also, one of their biggest branding strategies is sponsoring extreme sports. So they have accounts dedicated to each sport they sponsor, like @RedBullRacing and @RedBullSkate.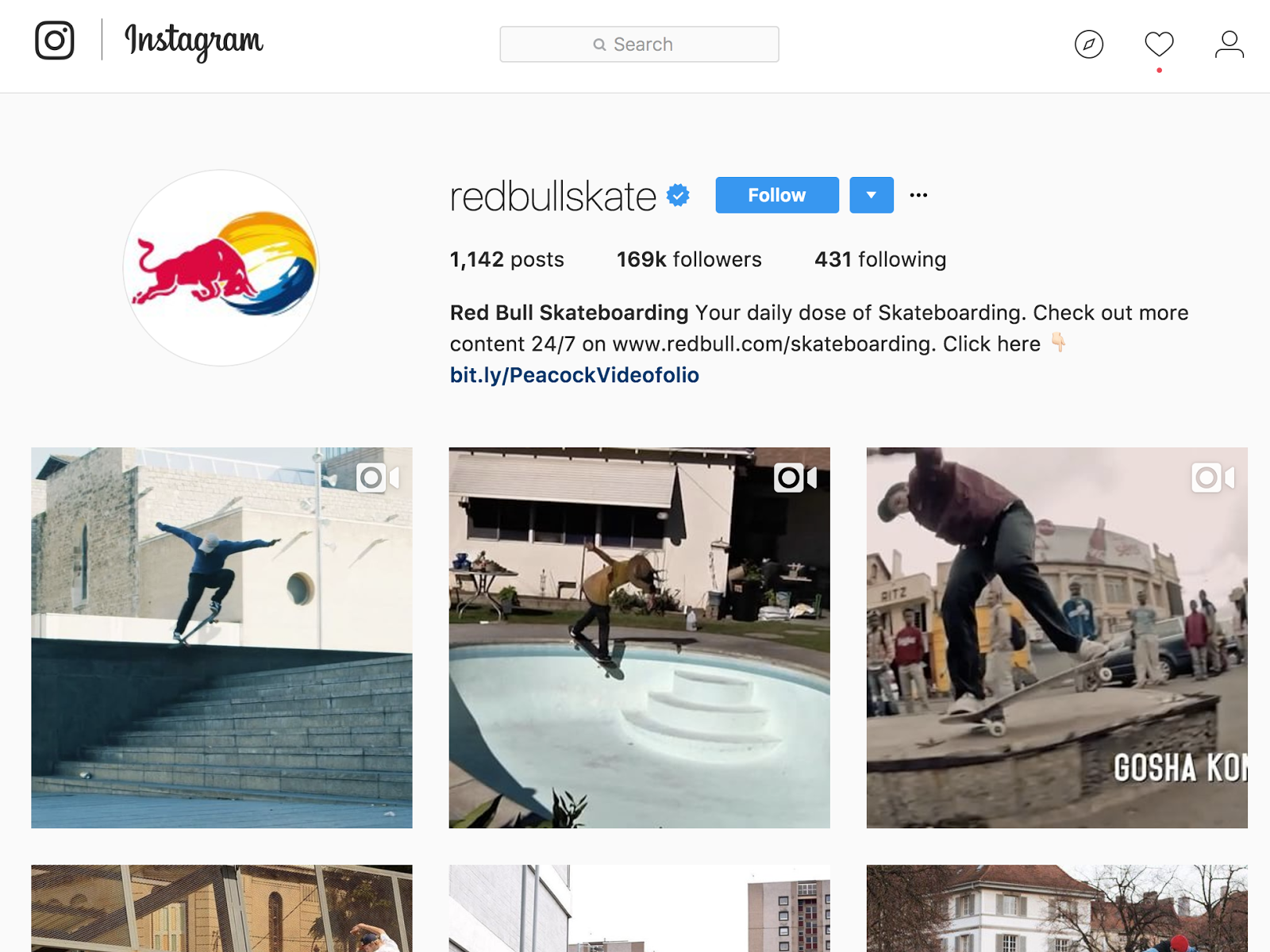 But most businesses aren't as large as Apple. They don't have such an international impact like Red Bull.
Does your business really need to have separate social media accounts?
Because splitting your accounts can quickly add up to a lot of work.
For instance, say you have three types of social accounts:
Sales
Marketing
Customer service
And you maintain a presence on five of the main social networks:
Facebook
YouTube
Instagram
Twitter
Google+
You now have 15 social media accounts you need to monitor, maintain, and update daily.
And that will require a huge amount of time.
Is it worth it?
If you can consolidate your social media presence into one account, it can be easier to manage.
And you can always have multiple administrators for each account so people from different departments can all be involved.
Plus, centralizing your social media accounts can strengthen your brand, helping you to attract more followers.
Power Digital Marketing shows you how to merge your accounts on Facebook, LinkedIn, and Google+.
And although you can't merge accounts on Twitter and Instagram, they offer tips on how to make the move.
So consider culling any social media accounts that aren't worth the time.
Instead, use that time to double down on the channels that are paying off.
3. Racking up as many backlinks as possible
To conquer the search engines and rise to the top of the search engine result pages (SERPs) you need to collect inbound links.
Links are an important part of how Google ranks websites. They represent the two largest slices of the pie chart below:
So the more backlinks the better, right?
That used to be the case.
Tricksters could create microsites with the sole purpose of using them to build backlinks to their websites.
And people still attempt to buy links and hack the system into rewarding their link-building efforts.
But aside from it being time-consuming and expensive to build a large number of backlinks, this doesn't work as well anymore.
Why?
Because today, the quality of those backlinks is vital to your SEO efforts too.
The quality of these links is determined by the Domain Authority (DA) of the site linking to you.
Moz explains: "Domain Authority (DA) is a score…that predicts how well a website will rank on search engine result pages (SERP). Domain Authority scores range from one to 100, with higher scores corresponding to a greater ability to rank."
So backlinks from websites with a high domain score are far better than those with a low domain score.
Here's an image from Moz's backlink profile, showing the "Spam Score" of a website's incoming links.
This website has a number of low-quality backlinks:
On the other hand, an analysis of my site's backlinks using Moz's Open Site Explorer tool shows links from sites with high DA scores:
Here, you can see that WordPress has a DA of 99 — an almost perfect score.
So a single link from WordPress will boost your ranking far more than a lot of smaller sites with low DA scores combined.
Think quality, not quantity.
Now, building a large number of backlinks without regard to their quality is a waste of time.
Instead, focus on acquiring links from quality websites by using tactics like guest posting and creating shareable content.
4. Blasting out the blogs
Seth Godin said, "Content marketing is the only marketing left."
And it seems that marketers have been blogging their brains out ever since.
According to Hubspot, 53% of marketers say blog content creation is their top inbound-marketing priority.
And here's why: Companies that publish 16+ blog posts per month get almost 3.5X more traffic than companies that publish between 0-4 monthly posts.
And, according to Content Marketing Institute, 85% of B2B marketers contribute their increased success to higher-quality and more efficient content creation.
So the more content you publish the better, right?
Not necessarily.
Resources are limited, especially for small businesses.
In the same report, Content Marketing Institute also found that the biggest challenge B2B marketers face is not having "enough time devoted to content marketing."
If you try to write and publish a lot of blog posts, you might spread your resources too thin and lower the quality of your posts.
And quality is vital when it comes to content creation.
Google penalizes thin content.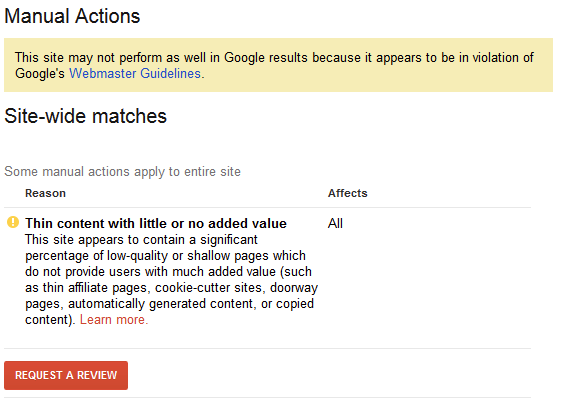 Thin content is defined as that with little or no value to searchers.
And Google's mission is clear: "Our goal is to get you to the answer you're looking for faster, creating a nearly seamless connection between you and the knowledge you seek."
They want what's best for the user.
And the user wants high-quality content, which is why they reward quality and penalize thin content.
Churning out quick blog posts stuffed with keywords doesn't cut it anymore.
But what is a quality blog post?
Simply: One that delivers significant value to the reader.
Medium measures content's success by asking, "How long did people spend reading the article?"
Their research shows that the most successful content is an average of 7 minutes long—or around 1,600 words.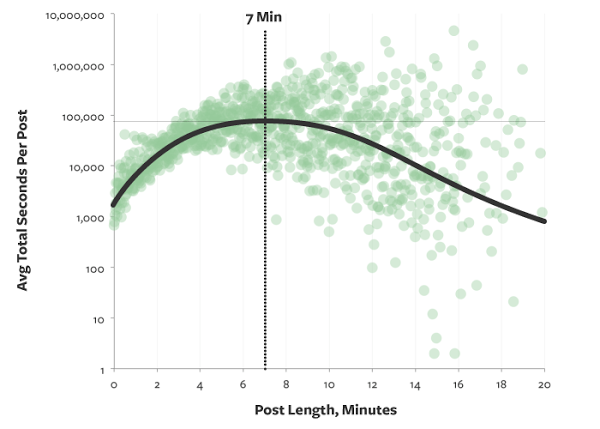 Posts this long that deliver a lot of value to the reader take a lot of time to research and write.
Still, spending the extra time to deliver real value to your readers will fetch a higher return on investment.
So don't risk lowering the quality of your content to keep up with your content-blasting schedule.
Only increase the amount of content you produce and publish if you can ensure that you maintain the quality.
5. Replying to all social interactions
83% of all marketers actively pursue social media marketing initiatives.
And we all have to start somewhere.
Early on, there's a good chance you won't receive that many comments or messages.
In this instance, replying to all the comments and messages you get is a good thing. It helps you develop your community.
But as your social media grows, you'll get more and more comments, messages, and replies.
And sometimes, during your growth, there will come a tipping point when replying to everyone will no longer be an effective use of your time.
Every business's needs differ.
Each week, 64% of marketers use social media for six hours or more and 41% use it for 11 or more hours.
And, nearly 19% of marketers spend more than 20 hours each week on social media.
That's almost half of their entire work week.
But if you want time to focus on moving the larger projects forward, you can't kill yourself responding to every single comment, tweet, or message you receive.
Of course, it's absolutely critical to be an active member of your online community.
Customers who receive a response are 44% more likely to share their experience with others.

And the speed in which you respond is critical.
Quickly responding to a customer's tweets significantly increases the amount of money they're likely to spend:
Also, engaging with your prospects and customers fosters trust and gives you an insight into their needs.
But be sure to spend your time on the conversations and interactions that are truly worthwhile.
Which brings me to another point: Don't feed the trolls.
A "troll" is someone who deliberately disrupts online discussions with the intent of provoking an emotional response.
Whether in blog comments, chat rooms, or forums, their input is often off-topic and inflammatory.
In a 2017 survey of over 3,000 Americans, 47% reported experiencing some sort of online harassment or abuse. Sadly, that figure rises to 65% for 19- to 29-year-olds.
And 66% of this harassment is linked to social media and apps.
If you haven't already, you're bound to come across a troll at some point.
According to Psychology Today, "Internet Trolls Are Narcissists, Psychopaths, and Sadists."
They want attention. Don't give it to them.
The more attention you give them, the more likely they are to troll you again.
In general, don't waste your time on trolls. In most cases, it's better to ignore their comments than to try to reason with them.
Trying to reason with someone who is deliberately unreasonable is not a productive use of your time.
And don't worry about the trolls you ignore negatively impacting your brand.
If you spot a troll in your comments, chances are good that your other readers will perceive them as a troll, too.
So do your best to spot the trolls and move past them.
Take a breath, don't bite their bait, and move on.
Conclusion
In the world of digital marketing, time is an extremely valuable currency.
If you want to increase your effectiveness, it's vital that you keep track of how your time is being spent.
Digital marketers need to be adaptable.
Iterative improvements to the marketing process and new technologies arrive every week. And we need to stay on top of these changes if we are going to thrive.
You can't afford to waste time writing ineffective blog posts or replying to the seemingly endless stream of social media comments and messages that flood your feeds each day.
You need to ensure you're focusing on activities that will generate the highest return on investment.
What digital-marketing tactics do you continue to use that probably aren't that effective anymore?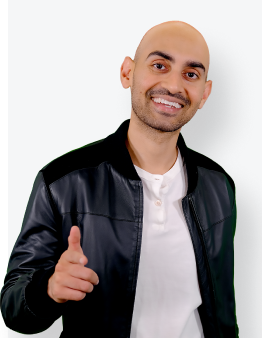 See How My Agency Can Drive More Traffic to Your Website
SEO - unlock more SEO traffic. See real results.
Content Marketing - our team creates epic content that will get shared, get links, and attract traffic.
Paid Media - effective paid strategies with clear ROI.