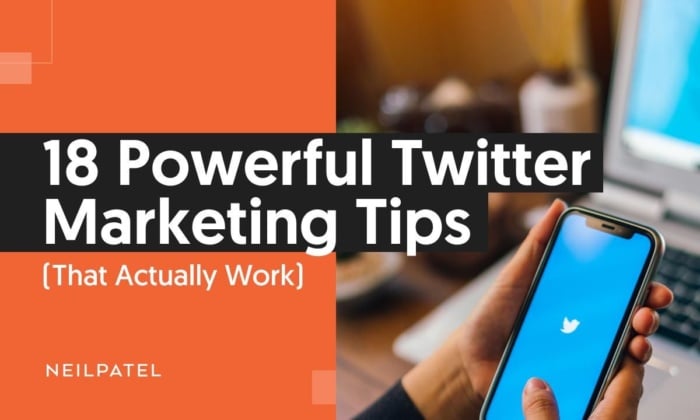 Twitter is a great place to grow your business, but things move very quickly on the platform.
The average lifespan of one tweet is only about 24 minutes. Over 6,000 new tweets are sent every single second.
The shelf life of one tweet is four times shorter than anything you post on Facebook.
This makes it hard to get your messages to stick and make an impact. It's easy to get lost in the crowd.
That's why your tweets and Twitter marketing strategy must pack a punch to get people to take action and pay attention to you.
But it can be hard to know exactly what techniques work and which ones are a waste of time. Thankfully, you won't have to spend any time figuring that out.
Here are 18 powerful Twitter marketing tips (that actually work).
1. Pick the Right Handle, Profile Photo, and Header Image
Your Twitter handle has to be recognizable, easy-to-remember, and short enough for people to easily tag you.
When someone tries to search your name, they will use your handle to find your page.
Keep your names consistent across all social media profiles. If you use a name that's different from your brand or company name, you might confuse followers or make your page hard to find.
Take H&M for example. There's no way to include the "&" character in a handle, so they simply shortened their handle to "@hm."
The business name "H&M" is already catchy, short, and easy-to-remember, but the handle is even simpler.
They use this handle consistently across all of their social media accounts. No unnecessary characters are added, making their pages easy to find.
If you're just getting started, choose a Twitter handle that is as close to your brand's name as you can get.
Steer away from irrelevant numbers or any kind of punctuation marks.
Keep it short and sweet, too. With a short Twitter name, you'll be more likely to get @mentions from other users and brands.
People are less likely to mention businesses with long Twitter handles due to the character limit of each tweet.
Potential customers might interact more with your Twitter account than they would with a physical store.
For this reason, you need to make sure that your profile picture is recognizable and memorable.
It's not uncommon to go with a logo, which will nurture brand awareness.
Anytime someone interacts with your Twitter account, they'll become even more familiar with your logo and recognize it when they see it elsewhere.
Some of the largest brands out there understand how important consistent branding really is, and they almost always use their logos as profile images.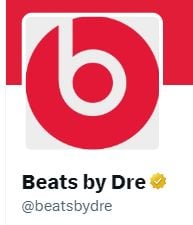 Even Walmart does it: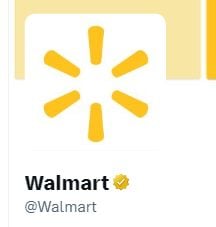 The cleaner and simpler the logo, the better. Stick with a version of the image that can be seen even when compressed, since people will be viewing your profile on different-sized devices.
If you have a personal brand and account, use professional headshots as your profile images instead.
And keep in mind that your header space at the top of your profile page can also be used to promote brand awareness.
This is the place to unleash your creativity and show off your brand message and personality, like Target.
The picture is catchy, fun, and even incorporates the logo.
Snuggle, a fabric softener brand, uses colorful, loveable images on their Twitter account to draw people in.
They make use of their lovable "mascot," the Snuggle Bear, to keep people entertained.
Don't treat all of the branding opportunities on Twitter as an afterthought, or you'll miss out on huge marketing opportunities to gain new customers.
2. Optimize Your Bio to Showcase Your Brand's Personality
Your Twitter bio is a 160-character location to showcase your company right under your profile photo. You need to create a killer one.
And it doesn't have to be difficult.
Just explain who you are to the world in a few short, sweet sentences. Here's what my Twitter bio looks like: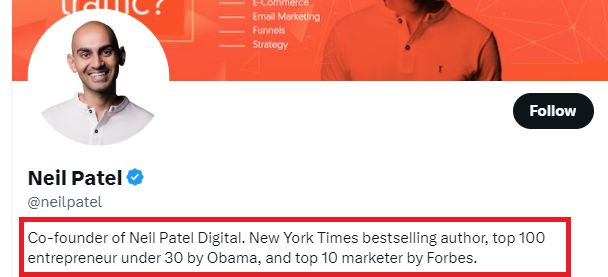 It explains who I am, the company I founded, and a few of my accomplishments.
Here are a few elements to take into account when crafting your bio:
Keep it accurate. Tell people exactly who your brand is.
Incorporate some personality or humor. Don't be afraid to tell a few jokes or say something original.
Brag a bit. If your brand has some great accomplishments under their belt, tell people. Have thousands of existing customers? Let people know.
Keep it targeted. Write a bio that will attract people that fit in with your target audience.
Add relevant hashtags so that people can find your account when they search for those terms.
Be sure to tag other brands that you may be associated with in this space.
3. Tweet During Peak Hours
There are certain days of the week or times of day when users are more active on Twitter, meaning they'll actually be more likely to engage with your posts.
By identifying those hours and days and posting during them, you'll gain more impressions, boost engagement, and get tons of clicks.
Fortunately, many companies have already carried out research on this topic, and you can use their insights to inform your Twitter marketing strategy.
If you're looking for a per day breakdown of best hours for posting, then Sprout Social is here to help: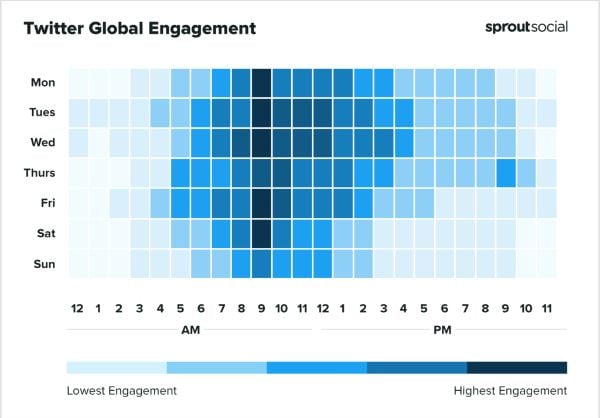 According to their research, the best day and time frames are as follows:
Monday: 8 AM to 4 PM EST
Tuesday: 9 AM to 4 PM EST
Wednesday: 8 AM to 3 PM EST
Thursday: 9 AM to 12 PM EST
Friday: 8 AM to 1 PM EST
Saturday: 9 AM to 10 PM EST
Sunday: 9 AM to 12 PM EST
They found Tuesdays and Wednesdays to be the best days to post on Twitter, and Sundays the worst day.
According to SocialPilot, tweets posted between 2am to 3am receive the most engagement. However, the highest number of retweets and favorites happen between 8pm and 11pm.
Your peak posting times will depend on your specific audience, so test how your content performs at different days and times to find out what works best for your brand.
Once you've figured them out, use scheduling tools like Hootsuite or Buffer to schedule your posts to go live at peak hours ahead of time.
4. Keep Hashtag Use to a Minimum (and Use the Right Ones)
Tweets that contain hashtags receive 2x more engagement than those that don't.
But tweets with more than two hashtags receive a drop in engagement by 17%.
It's important to use the right kind of hashtags without overusing them.
Only include hashtags that add some context to your tweets.
Find your most popular hashtags by using Twitter analytics.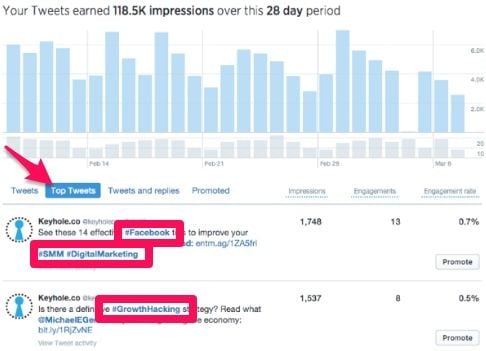 You can also use a tool like Hashtagify to find the best hashtags for your tweets. The tool suggests hashtags that are related to the keywords you enter.
With Hashtagify, you can also determine the strength of your hashtags before you use them, so you'll know which ones work best before tweeting them out.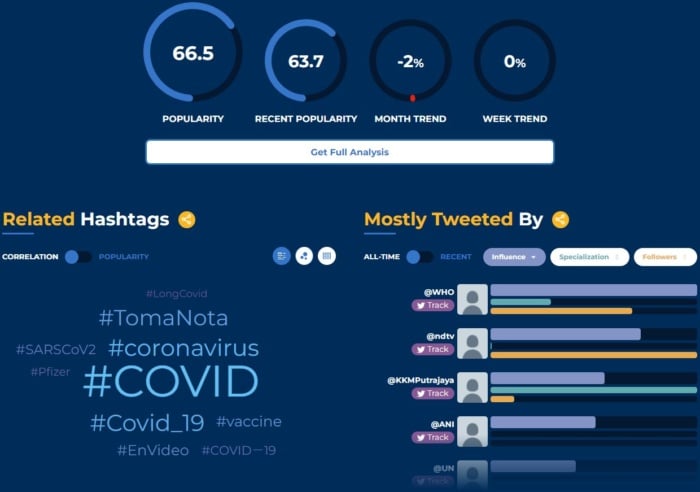 RiteTag is another alternative that works similarly to Hashtagify.
5. Run Some Advanced Searches
Wouldn't it be nice to find people who are interested in your services or products at this very second?
Or figure out exactly what people are saying about your brand?
Luckily, there is when you use Twitter advanced search.
Instead of sending out promotional tweets or writing to your existing customers, find potential ones by searching through industry-specific terms.
For example, if you're a bakery, search for terms like "baker," "bakery," or "cake" in your area.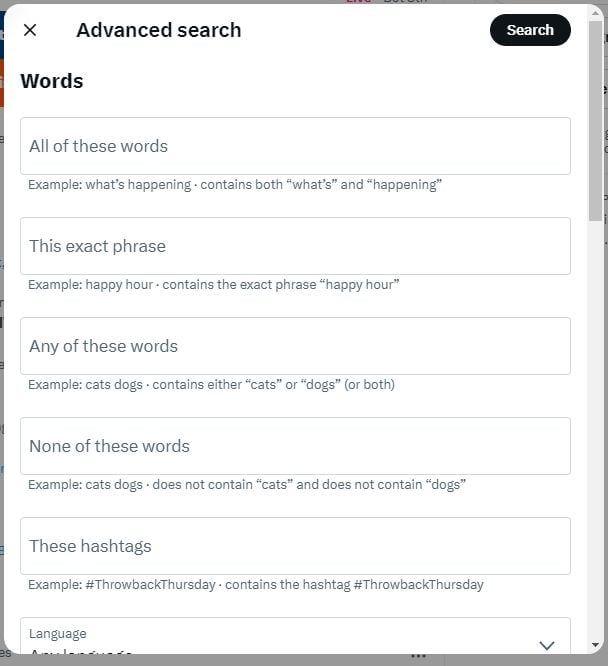 You're more than likely to find at least one tweet from a person looking for a baker in your region or dealing with a customer service issue with another bakery.
Advanced searches put new leads right in front of you. Reach out to those people and tell them how you can fix their problem or help them out.
6. Add Images to Tweets to Increase Retweets
When you add images to your tweets, you'll get more shares and clicks than the tweets without images.
In fact, people are 3 times more likely to engage with tweets that include visual content.
Make sure only to add compelling images that are relevant and high-quality.
Never use an image that doesn't relate to your tweet just for the sake of adding an image.
If you're tweeting about a recent blog post, add an image from the article with a link where users can find more information.
Or, if you want to tweet about a new product or service, include an image that showcases it.
You may even be running a promotional deal where followers can get discounts. Use a tool like Canva to create a simple graphic (they have dozens of free templates!) and add it to your tweet.
7. Utilize Twitter Video for Even More Engagement
Images get more attention than plain old text, but videos outperform images.
Twitter video allows Twitter users to record a new video from a device or upload an existing video.
Simply add a branded video to your tweets to get more attention, like this one from Michael Kors.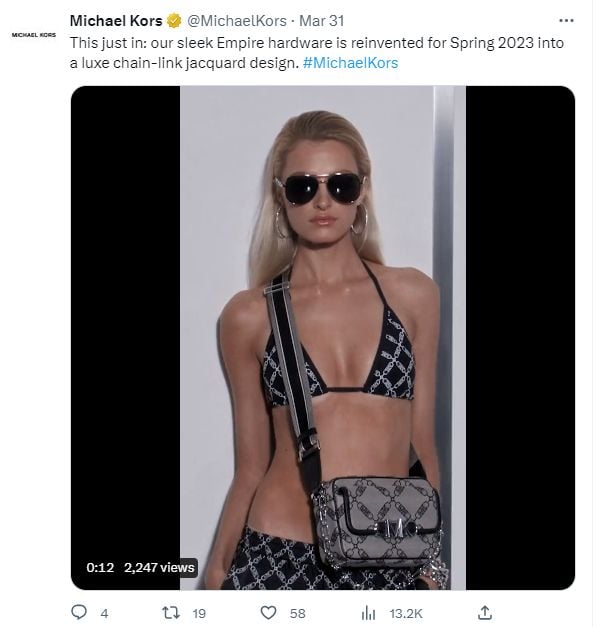 Exactly how much more attention?
According to SproutSocial, videos get 5 times more replies, 2.8 times more retweets, and 1.9 times more likes than their non-video counterparts.
Videos are a great way to share new information with followers, share behind-the-scenes content, elicit emotion, and give your tweets a longer lifespan.
You can also go live with the live video feature. Live videos are automatically posted as tweets, which are still watchable once the live video ends.
8. Conduct Polls to Interact with Followers
One of the easiest ways to create more activity on your Twitter page is to create a Twitter poll.
All you need to do is click the Poll option from your home screen:

Next, add your question and choices.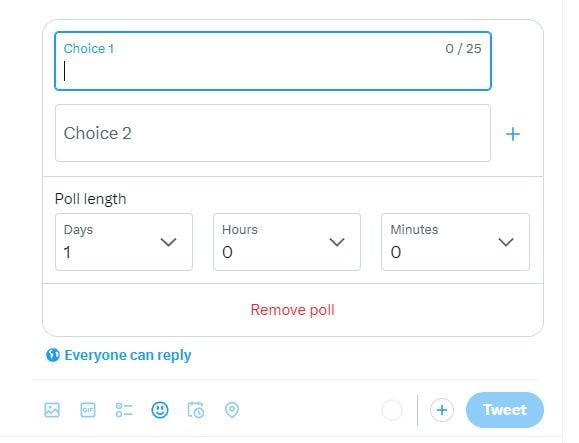 Polls aren't just fun for followers to complete. They can also be used to conduct consumer and market research, get feedback, and initiate engaging conversations with followers.
Anyone can create a poll, but creating unique and engaging questions takes a bit of thought.
Look to other brands that are using polls consistently and successfully, like Domino's Pizza, for inspiration: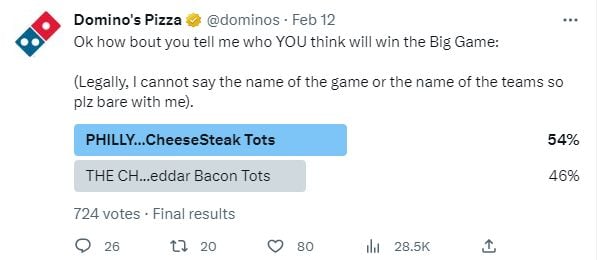 9. Use Creative CTAs (Beyond Asking Users to Share Posts)
The entire idea behind Twitter marketing is to drive sales, generate leads, boost clicks, and increase downloads.
Creating posts to drive these actions, when used sparingly, can boost your engagement in huge ways. Adding a CTA to a few tweets is the quickest way to do this.
You're probably already using CTAs asking users to share your posts, which is great. But this isn't the only CTA that you should be using on your Twitter profile.
Use some effective action words and phrases to get users to do other activities, such as:
Follow us
Visit our site
Shop our sales
Download here
Learn more
Passion Planner executes their CTAs well, like this tweet telling users about a sale with the CTA "Shop Now!":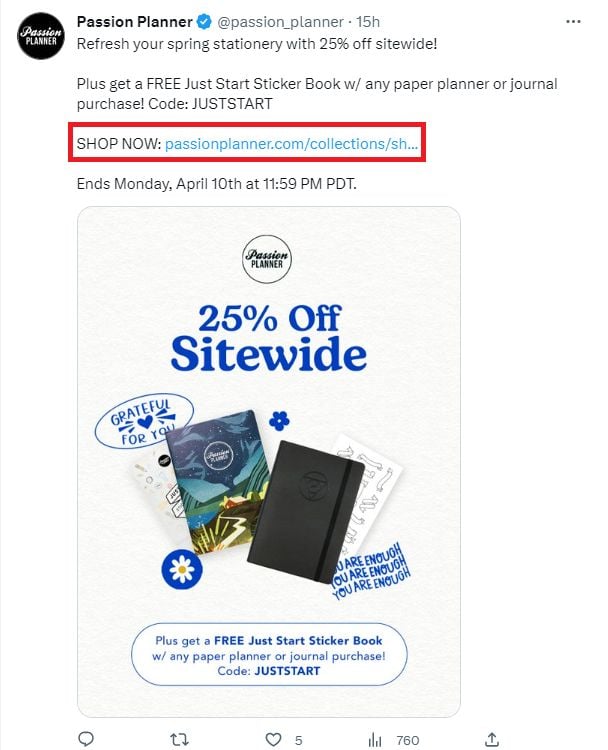 If you have an app, let people know about every update you release. Temple Run does this often:
Use the word "free" as often as you can, too. Everyone loves freebies.
Using effective action words and switching up CTAs will drive engagement and boost your CTR, send more traffic over to your site, generate new leads, drive downloads, and boost sales.
10. Use Twitter to Double A/B Test Headlines
Twitter is the best network to test headlines.
Testing headlines on Twitter is a great idea because the visual elements aren't as prominent as they are with a platform like Facebook.
Buffer introduced this idea with a guide on how to write great headlines on blogs and social media.
After you publish an article, use a tool like Tweriod to find out when your followers are online.
Then, tweet three to five headlines with trackable links during those peak times. Make sure that the headlines are different.
Track the performance of each link. Next, put the same headlines into an A/B-testing service like Optimizely.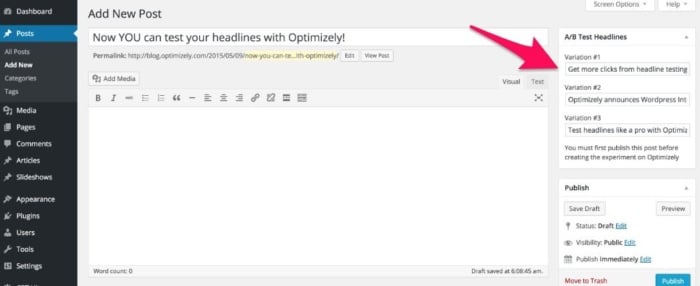 Now, track user responses to the headlines there.
You can compare those responses to the responses you got from the same headlines on Twitter. By using two sources, you'll have a clearer answer about which headlines perform best.
11. Reach Out to Influencers for More Exposure
It's now easier than ever to pitch your ideas to someone with a large following. If they like what you bring to the table, they can change your brand's world with one simple post.
The first step to influencer outreach is identifying which influencers are out there for your specific industry.
First, look at influencers that you've already been interacting with. Maybe they've liked a few of your tweets, or maybe you've responded to some of theirs.
Look at their profiles.
Do their posts align with your brand message? How many followers do they have?
If they seem like a good fit, send them a DM asking to promote your company in a tweet.
Another option is to use a tool like Influencity to find new influencers you don't know about yet.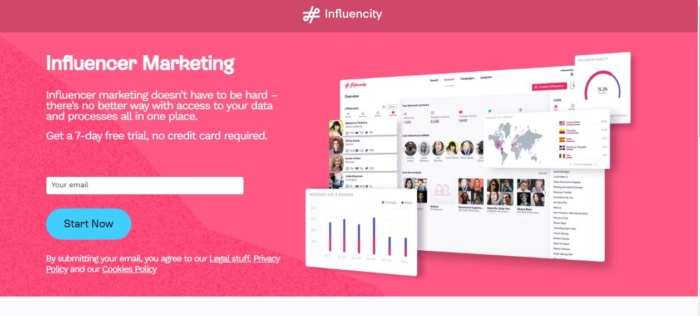 Platforms like Influencity enable you to find influencers who fit your brand, create campaigns, and track campaign results.
12. Harness the Power of Twitter Ads
When you need to boost engagement as fast as possible, Twitter Ads are the way to go. Especially if you don't have a ton of followers just yet.
Twitter Ads can be a bit more expensive than Facebook Ads, but they will boost engagement when you need it most. Promoted Ads are the best option for this purpose.
Conversational ads are a close second.
These ads are designed purely to boost engagement and increase brand influence.
They are very similar to promoted tweets, but you can add CTAs that encourage users to tweet hashtags that can amplify your brand.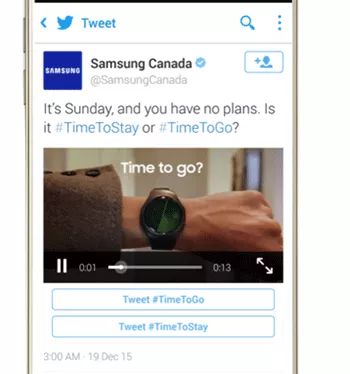 Once a user clicks on their choice, a tweet composer opens with a brand message that users can customize and share.
Once someone tweets their selection out, they'll automatically receive a thank you message.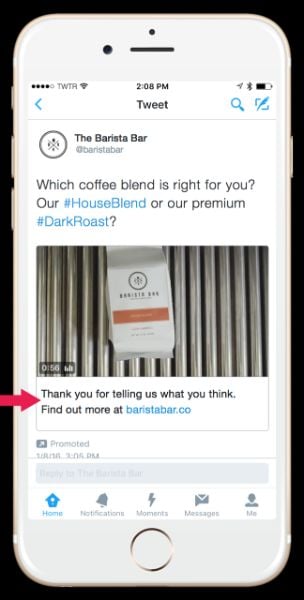 Conversational ads are powerful because you won't just gain engagement on your post, your paid post will inspire tons of organic posts that are directly tied to your brand.
13. Take Advantage of Tools for Twitter Marketing
There are tons of tools—both free and paid—available to support your Twitter marketing strategy. From tools that integrate Twitter with your website, to those that schedule posts, track hashtags, and more, here are just a few: 
Are you feeling a bit overwhelmed? It's true, there are so many tools to choose from. However, some are more useful than others depending on your needs.
14. Use Twitter as a Customer Service Tool
Business and personal Twitter accounts have different functions. A personal account is typically focused on getting more followers. Businesses need to do more, however.
Most businesses provide direct customer service on Twitter, and many have a dedicated account just for that. Bank of America, for example, has a dedicated Twitter customer service team.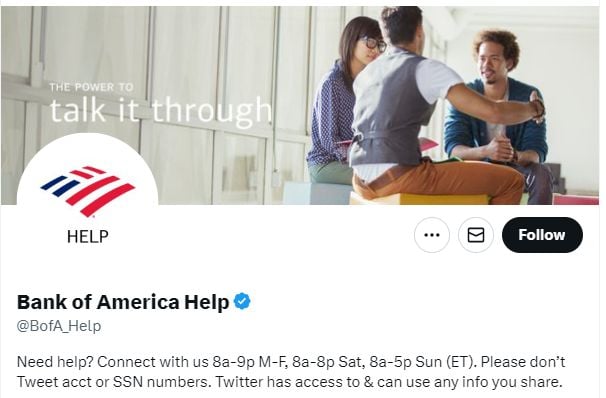 These professionals can assist with any account-related questions and treat Twitter like a phone call, email, or web chat. And since 64% of customers on Twitter say they'd rather message a dedicated support handle than make a phone call, it's a must for your business.
15. Build a Content Calendar
A social media content calendar is a way to organize your marketing campaigns across your social platforms. This enables you to get a high-level view of your various campaigns and ensure a cohesive brand message is being delivered.
If you don't currently have a content calendar, you're seriously missing out.
Not just because it's easier to manage your campaigns, but it also makes for more effective campaigns in the long run. Just think—a calendar will enable you to coordinate larger campaigns across multiple platforms. This can only benefit your overall strategy and drive your ROI.
If you're not sure where to get started, here's a simple six-step process:
Review your social media goals. If you don't already, create SMART goals for your social media strategy. This will enable you to clearly see what you're working towards.
Audit your current accounts. How are you performing on your current social accounts? What are the demographics? Where can you improve? The answers to these questions will guide you in the next step.
Choose what social platforms you'll use. Now that you know how you're performing and where, you can decide which platforms make the most sense to invest time and money.
Outline how often you'll post. The answer to this will vary based on size of your marketing team, budget for marketing assets, and overall brand goals. There's no hard-and-fast-rule here.
Decide what type of content to post. Take a peek at the social media accounts of your favorite brands. What type of content do they post? How often are they posting sales pitches versus just engaging with their audience? These questions can help to guide your own strategy.
Audit your resources. Understand the resources you have available to you. As you fill out your calendar, this is the perfect time to pull in those resources (including other people on your team, such as copywriters and photographers) to see what is realistic.
Of course, you can also use a platform like Hootsuite to create a content calendar in minutes.
Another tip for marketing on Twitter: keep in mind is that your four most recent tweets will show up in search engines.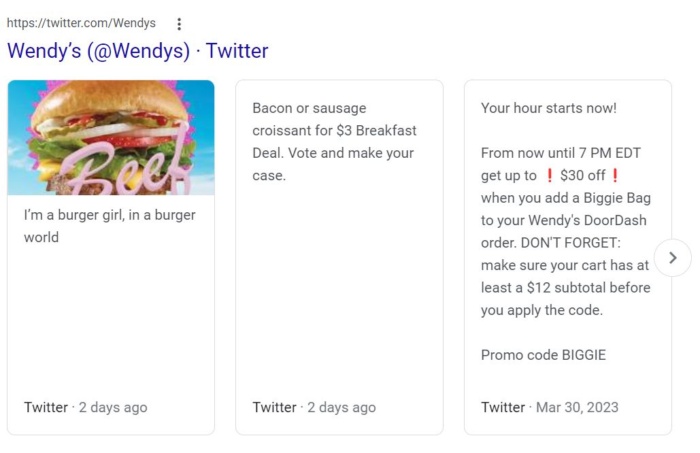 When scheduling tweets and creating a content calendar, it's important to ensure your four most recent tweets showcase exactly who your brand is and the value you provide.
16. Always Analyze Your Campaign Progress
Data is key to any successful marketing initiative. $173 billion was spent on social media advertising in 2022, and an ROI needs to be tracked to justify this ad spend.
Twitter Ads have a few ways to track this, including transaction values and key conversion tags.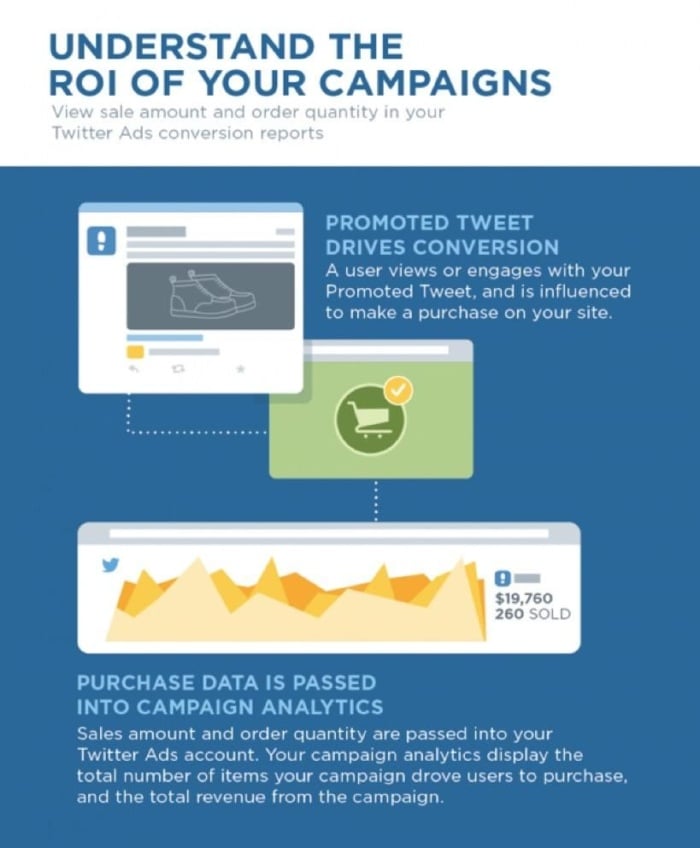 Twitter Analytics offer in-depth insights into your Twitter audience, much like Google AdSense.
You can see demographics like gender, marital status, and household income, along with interests, buying styles, and even the wireless carrier being used to access mobile Twitter.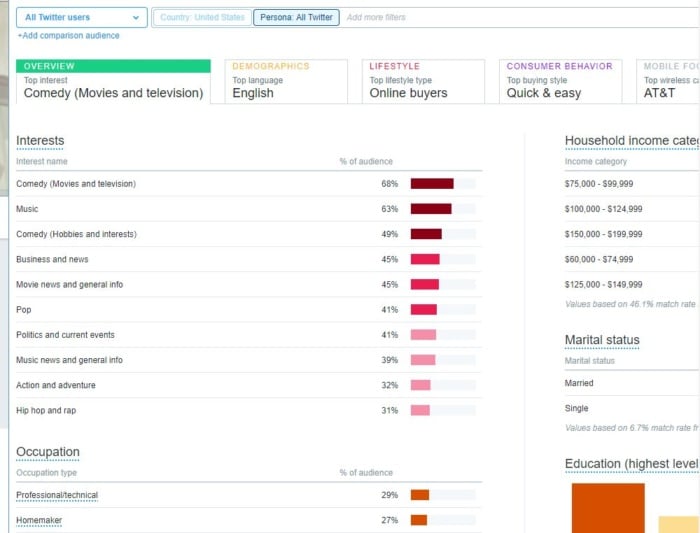 Using transaction values and key conversion tags on your website, whenever a Twitter user clicks a link within a tweet to make a purchase on your website, the transaction is imported into Twitter analytics.
Other interactions to track on Twitter include impressions, likes, retweets, replies, followers, URL clicks, and profile views.
When tracked over time, these metrics provide an overview of how your brand is performing on Twitter.
17. Track Your Competitors' Accounts
As a digital marketer, you know just how important it is to keep an eye on your competition.
This not only enables you to gut check the health of your competitor's strategies, but it also provides you with inspiration for your own brand.
So what are some ways you can track your competitors' accounts on Twitter?
Follow them. If you want to stay up-to-date on your competition, you have to bite the bullet and follow them. This will ensure their tweets and replies are in your feed.
Analyze their followers. Who is following your competition? Is there a lot of overlap? You may be surprised at the demographic differences between your competitors' followers and your own.
Keep an eye on what they post. Are your competitors posting a lot of images or videos? Do they use polls to engage with their audience? What is the tone of their posts? The answers to these questions may make you rethink your own strategy.
Track when they post. While newer Twitter accounts will be testing out different post times, an established account will have a good idea of when their posts are most successful. So take note of when your competitors are posting, and maybe give it a try on with your own followers.
This doesn't have to stop with Twitter, either!
You can analyze how your competition is posting across social media. This may give you ideas on social media cross posting for your own account, such as what types of content to repurpose or how to switch it up to keep it fresh.
18. Be Ready to Promote and Share Company Moments/Milestones
Interacting on Twitter, using hashtags, replying to people, and retweeting content attracts followers. These are great ways to grow your audience and raise awareness for your brand.
Wendy's excels at this and is known for humorous tweets and tweet replies: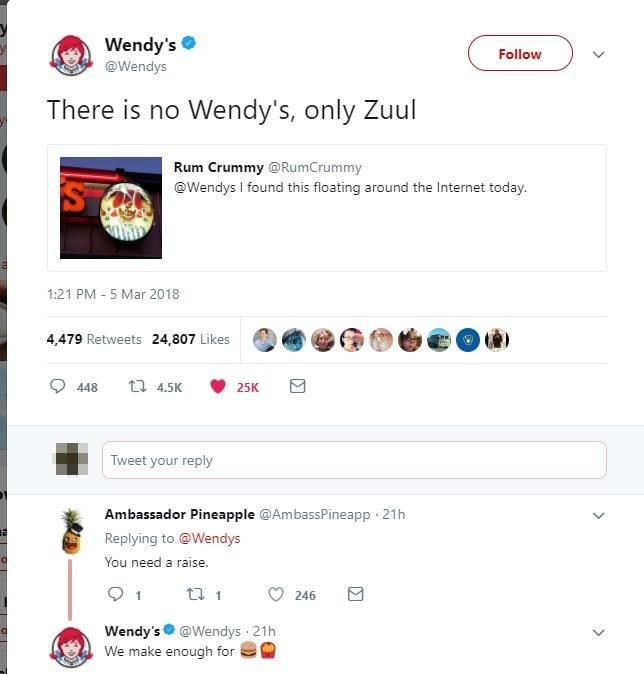 FAQs
What is the best way to do Twitter marketing?
As with any social media marketing campaign, there are a number of factors influencing success. However, two crucial Twitter marketing tips stand out: You must be confident in your brand voice and know your audience. The rest of it—what to post, when to post, how to interact, etc.—will come through trial and error.
Is Twitter marketing worth it?
With over 368 million monthly active users worldwide, there is no way to justify not giving Twitter marketing a try. It will take time and effort to establish yourself on Twitter, but if your target audience is there, it's worth it.
What type of content is best for Twitter?
Posts with images on Twitter receive 3x more engagement than posts without images. Posts with videos also see significant returns, with 5x more likes than their non-video counterparts. It seems pretty clear, then, that multimedia content is a favorite of Twitter users and something you should invest in for your own brand.
Conclusion
Twitter is one of the best places to increase brand awareness and generate new leads, but things move quicker on the platform than any other social media network.
The average lifespan of one tweet is just a few minutes, and thousands of new tweets are generated every second.
Your Twitter marketing strategy must be unique so that you stand out from the crowd.
Fortunately, the 18 powerful Twitter marketing tips above will help to get you started. They will ensure that you not only stand out from the crowd, but that you create a social media account that your followers thoroughly enjoy interacting with.
How do you use Twitter to promote and grow your business?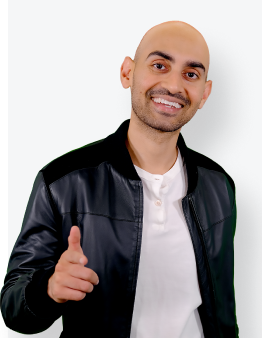 See How My Agency Can Drive More Traffic to Your Website
SEO - unlock more SEO traffic. See real results.
Content Marketing - our team creates epic content that will get shared, get links, and attract traffic.
Paid Media - effective paid strategies with clear ROI.
Are You Using Google Ads? Try Our FREE Ads Grader!
Stop wasting money and unlock the hidden potential of your advertising.
Discover the power of intentional advertising.
Reach your ideal target audience.
Maximize ad spend efficiency.