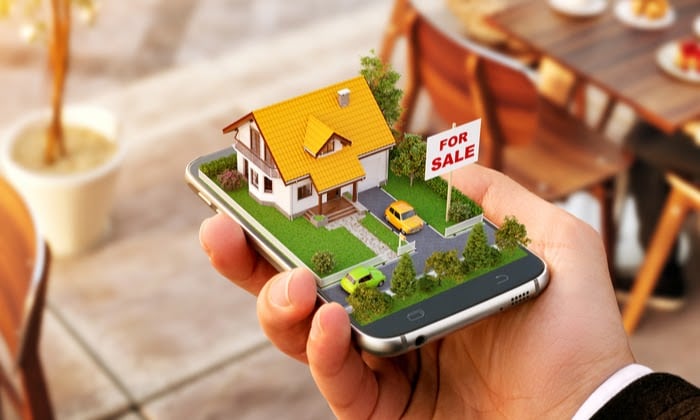 Even if you have a smaller real estate business, you don't have to rely on third-party databases to get traffic to your listings through real estate marketing.
With pay per click (PPC) advertising, you can bring people directly to your real estate website, where you own the medium and are in control of how you present yourself. This means rather than your listing appearing—and perhaps being lost—among a sea of competitors, you can showcase your entire portfolio without viewers being distracted by others' listings.
PPC campaigns aren't usually difficult to set up. With a few tweaks, you may reach your target audience more efficiently and bring motivated buyers to your website.
PPC Real Estate Marketing Trends
With six million homes sold in the U.S. in one year, it's no wonder competition between real estate agents is tough.
As you would expect in such a competitive market, real estate marketing plays a huge role, and the tactics businesses use are always developing.
Today, we see many realtors using trends such as virtual staging, drone photography, inbound marketing, and automation of lead verification. New trends come and go, the need for a good website never changes—and neither does the need to bring traffic to your site.
This is where pay per click (PPC) comes in.
One of the difficulties with bringing traffic to your site is competition from huge online real estate databases like Zillow (236 million monthly users) and Realtor.com. Let's take a look at a search query for "buy homes in Naperville IL."
As you can see, those large sites are dominating the search engine results pages (SERPS).
However, ranking organically isn't the only way to get to the top of the SERPs, and PPC may grant you a route to the top of the listings. Through a successful PPC campaign, your website could feature at the top of the page for your chosen keywords, potentially bringing in a large volume of traffic.
You pay a small fee for each click, but if you're utilizing the latest real estate marketing trends well, then you could see a solid ROI. PPC allows you to bring traffic to a medium you control, which puts you in control of your marketing.
Selecting Keyword Phrases for Your Real Estate Marketing PPC
PPC could allow your website to appear at the top of the SERPs for virtually any keyword. Your real estate marketing isn't going to benefit from featuring an irrelevant search term, though. This means you need to find the keywords that work for you and bring in people who convert into leads.
To do this, start by understanding your target audience.
What does their customer profile look like?
What information are your potential customers looking for?
How do they search for that information?
Think about your audience and write out a list of all the ways they might search for your business.
For PPC to work for you, you also need to ensure your landing pages reflect the keywords you're advertising for. When someone clicks on your ad, the page they land on needs to directly address why they clicked in the first place. Take a look at your current pages and list all the keywords reflecting the content you have on your site.
Once you've built up a list of keywords, it's time to narrow it down so the keywords you bid on are relevant to both your audience and the pages they land on.
Part of succeeding at this is understanding where someone is in the buying cycle. For example, someone searching the keyword "best Chicago suburbs" might be at the beginning of the cycle, where the buyer intent is much lower than later on.
Later in the cycle, they may search for "buy houses Naperville IL," meaning they could quickly become a lead. This distinction should help you understand each keyword's value and focus your real estate marketing PPC on boosting ROI.
After you've narrowed down your list, go to Ubersuggest to find out the cost per click and level of competition for each keyword.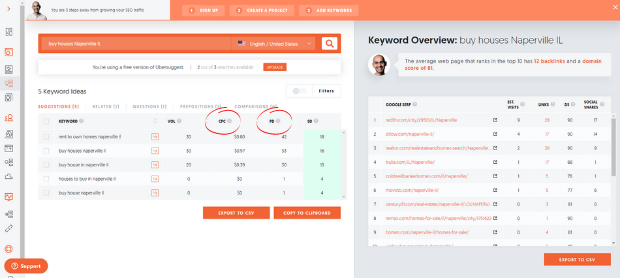 Optimize Your Site for PPC Campaigns that Use Local Keyword Phrases
With all our examples so far, we've used what's known as a "location modifier." For instance, in "buy houses Naperville IL," the terms "Naperville" and "IL" allow us to target a specific area.
Nothing is stopping you from advertising for "buy houses," and you'd probably get plenty of traffic—but there's no point if you're selling houses in Naperville and the user wants to buy one in Ft. Lauderdale.
Local keyword phrases are vital to real estate agents because they're selling a product with a fixed location. As location is one of the driving forces behind real estate purchases, many people use these modifiers in their searches.
When you use local keyword phrases, your landing pages must match the search intent. If your advertisement says "houses for sale in Naperville," then it has to deliver on its promise. Many people will click back to Google if it's showing houses for rent or homes outside of Naperville.
Setting Max CPC Budgets for Your PPC Campaign
When you set up your real estate marketing campaign, you're going to be asked to set a budget and decide the maximum you're willing to pay per click for a specific keyword (max CPC). Remember, you're not tied in to anything—it's something you can adjust as you go and optimize to get the best results.
To get an idea of your budget, set out the goals you want to achieve with your PPC campaign. For a simplified example, to make $5,000 a month from your advertising and the average value of your houses is $100,000 with a 1% commission, you need to sell five houses a month through your PPC.
The average cost per click for keywords related to real estate is $2.37 with a conversion rate of 2.47%—so, to sell your five houses, you might need just over 200 clicks at the cost of $494. While your numbers might vary from the industry average, you can always adjust your budget based on your average conversion rate and cost per click.
It's also worth remembering that it's not all about the price you pay per click, as your advertisement's quality also plays a part. Google wants to send people to high-quality results, and if your ad achieves this, it's more likely to be favored by the search engine's algorithm.
Another way to maximize your budget is by boosting your click-through rate (CTR.) The average CTR for real estate ads is about 3.71%— but if you're writing excellent ad copy, then you may find even better results. But remember, these are just industry averages, and your experience may vary. An ad budget of hundreds (or even thousands) doesn't guarantee a sale, but PPC is worth a try for most markets.
Deciding Which Ad Platform is Right for Your Real Estate Marketing
When we think of search engines, our minds are naturally drawn to Google because it's the biggest, with 3.5 billion searches per day. However, there are lots of different search engines and lots of other ad platforms.
Which ad platform you use should be decided by your business goals and your target audience. For example, if you're selling sleek condos to millennials, your advertising will look very different than if you're targeting seniors looking for a second home.
This differentiator is where you could help your real estate marketing campaigns by selecting the right platform.
Social media platforms such as YouTube, Facebook, Instagram, LinkedIn, and Pinterest are vital sources for real estate marketing, and they offer great PPC options. 99% of Millenials and 90% of Baby Boomers begin their real estate searches online, and with billions of people on social media, this could be a perfect way to reach them.
The great thing about PPC on social media is that they are highly visual media. Whereas with Google Ads you might be limited to text, social media allows you to incorporate video, images, and other effects. These tools can help your advertising stand out from the crowd, but you must choose the platform and message that resonates with your audience.
57% of Americans aged 25-30 are on Instagram, compared to 23% of 50- to 64-year-olds. However, the numbers look very different on Facebook, as 68% of 50- to 64-year-olds have accounts. This data shows people search for information differently, and your advertising needs to reflect this. You might find Google is the best way to reach your audience, or you may discover an alternative such as Instagram that offers you the most useful real estate marketing campaign.
Here you can see just how different a promoted post on Instagram could look from the traditional ads you see on Google. These various formats could give you the ability to appeal to particular audience demographics and potentially maximize the effectiveness of your real estate marketing.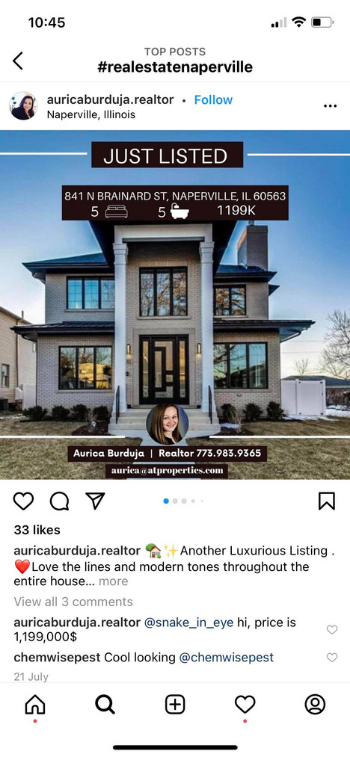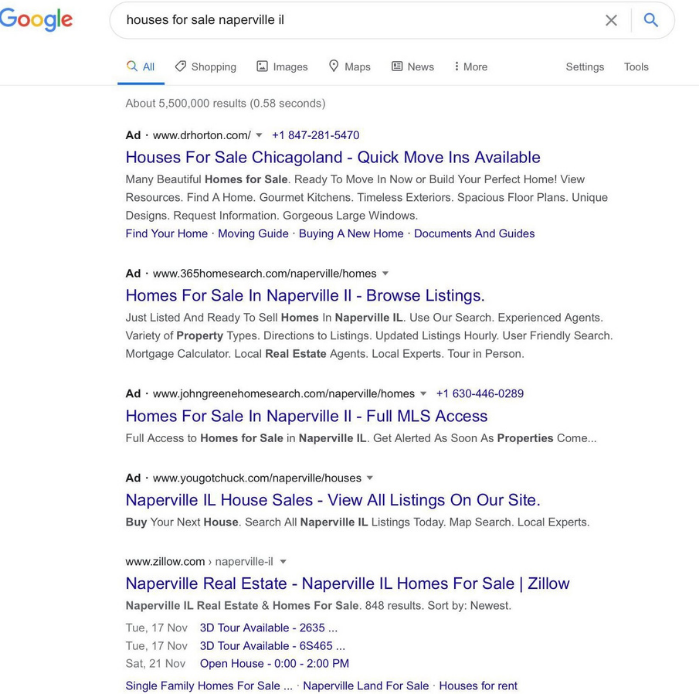 Whichever platform you use, you've got to make sure your message suits the medium, and you're giving people the experience they're looking for. Various advertising platforms allow you to diversify your marketing, but you've got to focus on the techniques that work best for each campaign.
Deciding Which Real Estate Marketing Ad Format is Best
When you come to set up your ads, you'll find you have lots of format options. The options vary depending on which platform you're using, but for Google, you'll have the following choices:
Search ads: These are the "traditional" ads at the top of a SERP. These are particularly useful for real estate marketing because they allow you to reach a targeted audience at the precise moment they are looking for your product.
Shopping ads: Shopping ads are product-focused advertisements that also allow you to feature at the top of a SERP. However, shopping listings are more commonly used for very specific searches such as "buy Barbie dolls," where many retailers sell the same products.
Display ads: Display ads allow your listing to feature on other people's websites. While this can be a cost-effective way to reach a broad audience, it's more difficult to judge where these people are in the buyer cycle because they haven't made a specific search.
Video ads: Video ads play between videos on YouTube and are a great way to incorporate a more interactive aspect to your advertising. Many people use YouTube as a search engine, so it's another good way to reach motivated buyers.
Gmail ads: These advertisements appear at the top of someone's Gmail inbox and allow you to reach a targeted audience. The difficulty with Gmail ads for real estate marketing is determining buyer-intent. You might be targeting someone because they are interested in real estate, but this does not guarantee they're looking to buy a house.
The key to these different ad types is finding the ones that best suit your business goals. For many real estate businesses, this is likely to be search ads.
This is because this method may best allow you to understand the searcher's intent. Someone has put a specific query into Google—"find houses in Naperville"— so you more clearly know what they're looking for and can judge where they are in the buying cycle.
With options like display ads, you can reach a targeted audience—for example, people looking at a house improvement website—but you don't have control over searcher intent. As you're selling something very specific that focuses on location, search ads are a good place to start.
Conclusion
Pay per click advertising is essential for successful real estate marketing. If you're to take back clicks from online real estate databases like Zillow, then you've got to find alternative ways of getting traffic to your website.
PPC is an excellent way to do this, and it could bring large numbers of targeted, highly engaged visitors with a strong buyer intent to your website. From there, you're in control of the medium and not reliant on a third party who controls your interactions with customers.
If you're investing in real estate marketing trends like virtual staging and drone photography and you want to maximize their effectiveness, a way you could do this is by getting them in front of a targeted, engaged audience. With good PPC, you could do just that because it may allow you to boost your lead generation significantly—and perhaps sell more houses.
If you do need help with your PPC campaigns, reach out to my team to see how we can help.
Has PPC benefited your real estate business?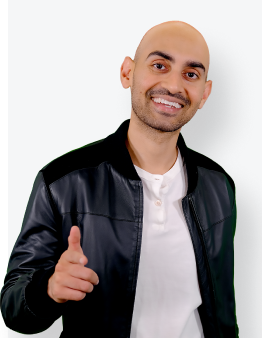 See How My Agency Can Drive More Traffic to Your Website
SEO - unlock more SEO traffic. See real results.
Content Marketing - our team creates epic content that will get shared, get links, and attract traffic.
Paid Media - effective paid strategies with clear ROI.
Are You Using Google Ads? Try Our FREE Ads Grader!
Stop wasting money and unlock the hidden potential of your advertising.
Discover the power of intentional advertising.
Reach your ideal target audience.
Maximize ad spend efficiency.