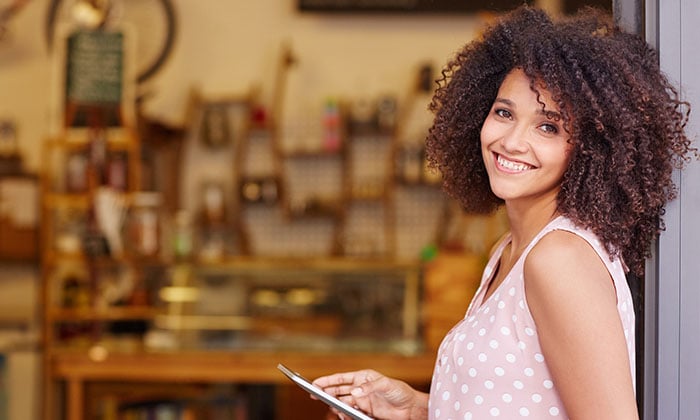 Paid advertising has long been a reliable tactic for customer acquisition.
As retargeting has exploded, ads have even helped growing businesses retain customers, improve customer lifetime value, and reduce customer churn and cart abandonment.
Unfortunately, paid advertising is becoming less effective.
Nearly 200 million people were using ad blockers in 2015. Today, more than 615 million devices now have ad blockers on them.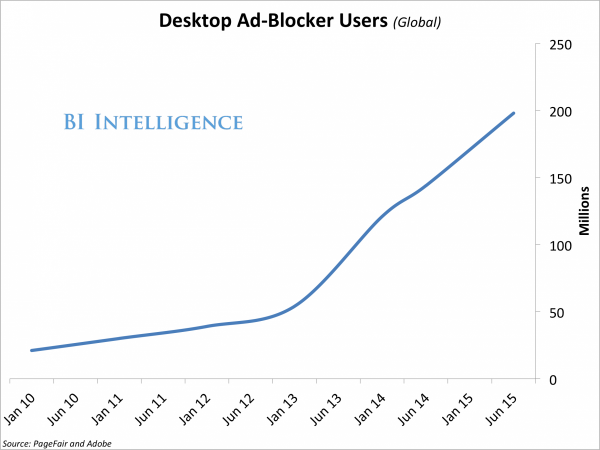 Approximately 11% of the global Internet population is blocking ads online.
And it's not just on desktop — there are even ad blocker apps for the mobile experience.
That might make for a better online experience for customers, but it spells trouble for brands who rely primarily on paid ads to reach current and new customers.
How do you get around the ad block movement?
Content marketing is the answer.
What is content marketing?
When you hear "content marketing," you're likely to immediately think about blogs, articles, and maybe social media.
But it's so much more than that.
The definition of content marketing is more than just the format of content.
Content marketing is a long-term strategy that uses content (in a variety of formats) to build a stronger relationship with your audience, capture their attention, improve engagement, and improve brand recall.
Fractl shares a number of the benefits of content marketing at various stages of the sales funnel.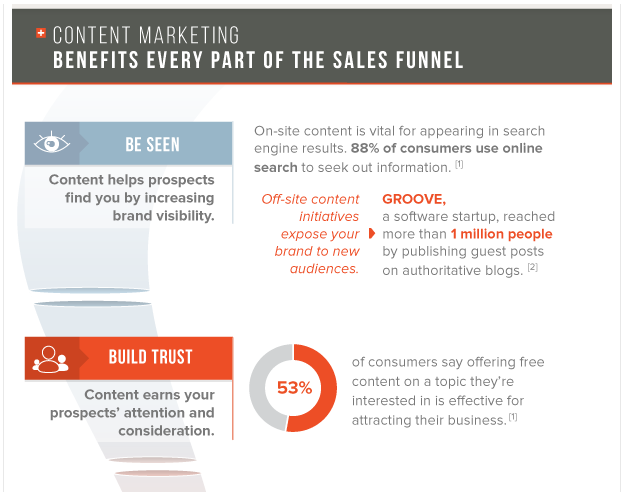 While paid advertising is designed to get something from the audience, ultimately converting the prospect into a customer, content marketing is all about providing value and giving something to the audience in order to build trust.
Check out some of the ways companies utilize content in their marketing: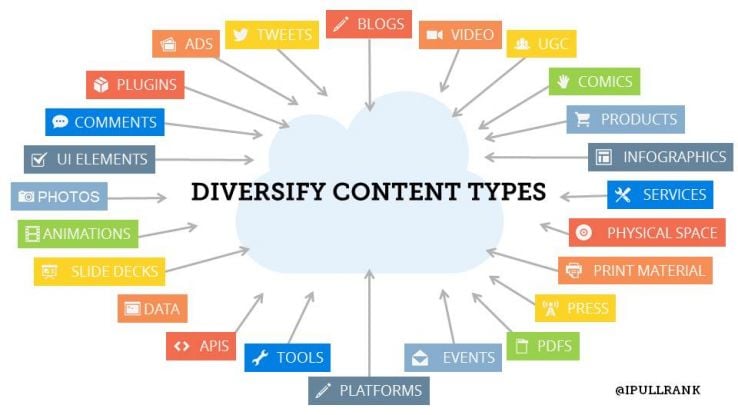 That's not even really a complete list of the content opportunities you can use in your strategy.
Convince and Convert shared a list of 105 types of content you can use to fill up your editorial calendar. It's proof that there's no shortage of ways to make content work for your small business.
Of course, you don't have to use all of them.
B2B marketers utilize an average of 8 content marketing tactics.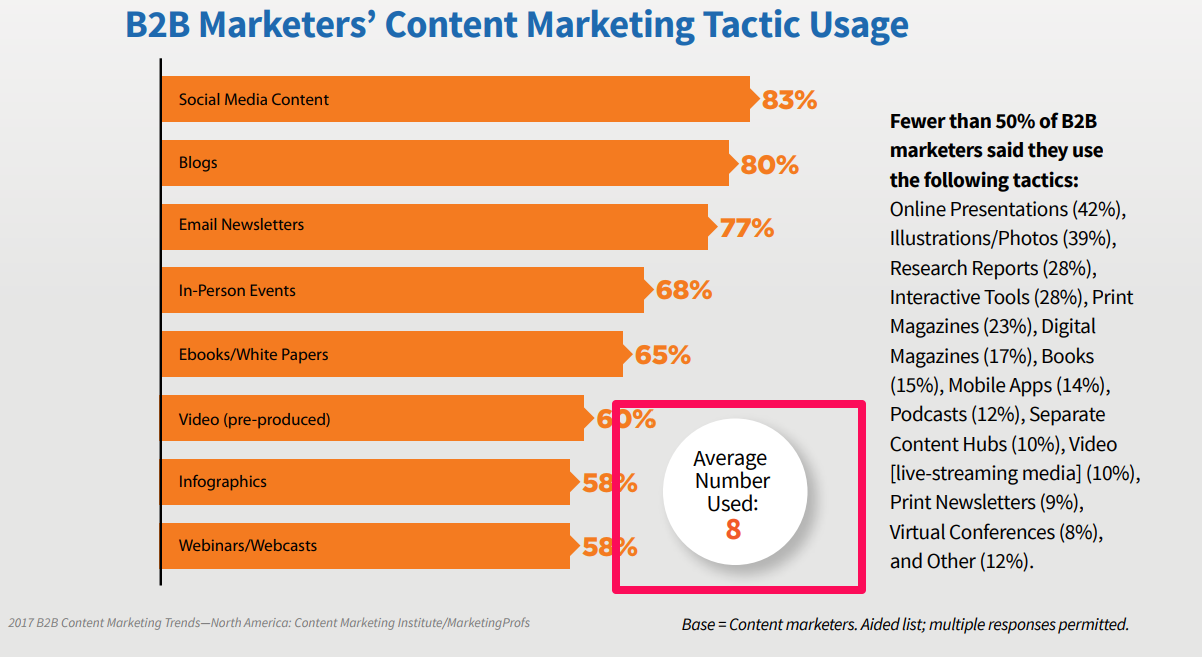 You just need to find the right content mix that works specifically for your audience.
Does content marketing really work for small businesses?
This is a fair question that I hear a lot from smaller, growing businesses.
Of course, we frequently hear about larger brands pushing out a ton of amazing content, and they're often used as examples of how to do content right.
But brands like Nike, IBM, Apple, and major airlines have deep pockets and major resources for producing quality content.
Can you see a positive ROI from adding content marketing to your strategy?
Absolutely.
And you don't need to have a ton of money to do it.
What small business owners need to realize is that 70% of customers would rather learn about a company through an article over any kind of advertisement.
And a lot of customers are out there actively looking for that content.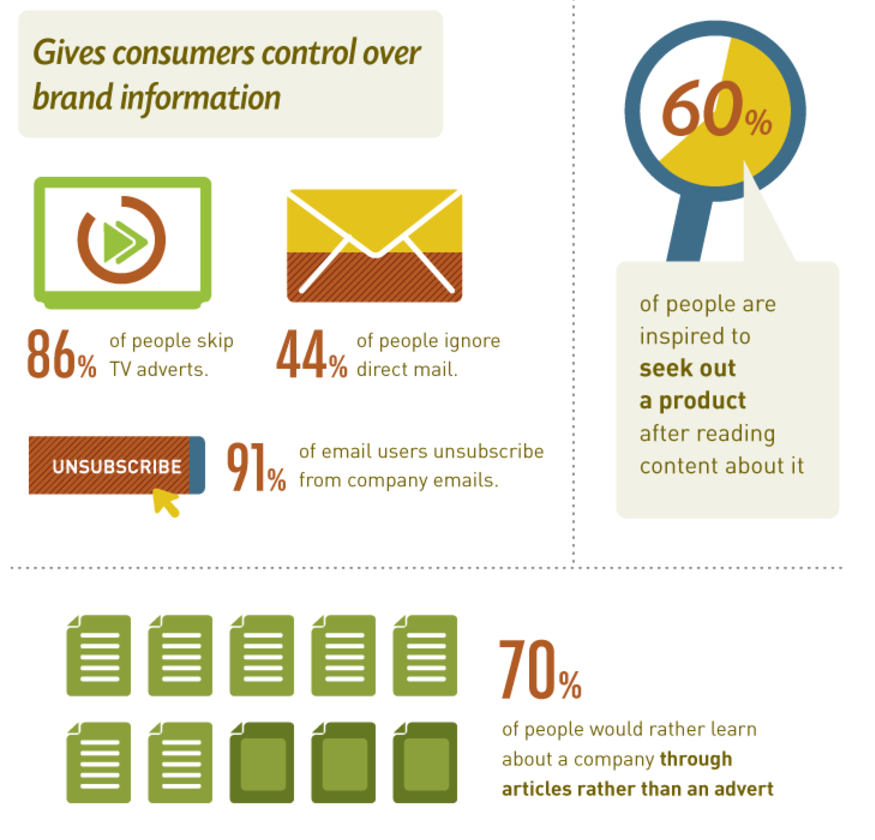 Don't know how to get started or what to write about?
That's completely fine as well. You're not alone.
If you're not sure how to do it, then outsource content marketing to get the benefits.
Content marketing has grown to be such a profitable investment for companies of all sizes that 73% of brands now hire someone to help manage their content strategy.
Rather than write it yourself and add more to your plate, you can hire or outsource to people who know how to manage resources, connect with your audience, and target content to effectively move those prospects through your funnel.
The benefits are worth the investment. Here are 8 reasons why your small business should invest in content marketing.
1. Greater return on a smaller investment
Even if you outsource your content marketing or hire someone to produce content for you, it's still a lot cheaper than other forms of advertising.
In fact, content marketing typically costs about 62% less than traditional and outbound marketing tactics.
Data shared by Vertical Measures shows the sizable gap in cost between outbound marketing and inbound (content) marketing.
Along with the reduced costs, content marketing consistently generates 3x the number of leads.
Don't forget those leads are part of a larger collection of traffic that ultimately brings about social shares, new prospects, and great brand visibility.
While traffic is a bit of a vanity metric and shouldn't be your sole point of measurement for content marketing success, it's still something to keep an eye on.
For smaller businesses, that makes content marketing a budget-friendly means to getting results.
Case in point: email marketing.
Email is a form of content marketing that offers the widest and highly targeted reaches with some of the best ROI.
According to data shared by Campaign Monitor, highly targeted email campaigns using segmented lists can generate up to 760% more revenue that traditional email blasts.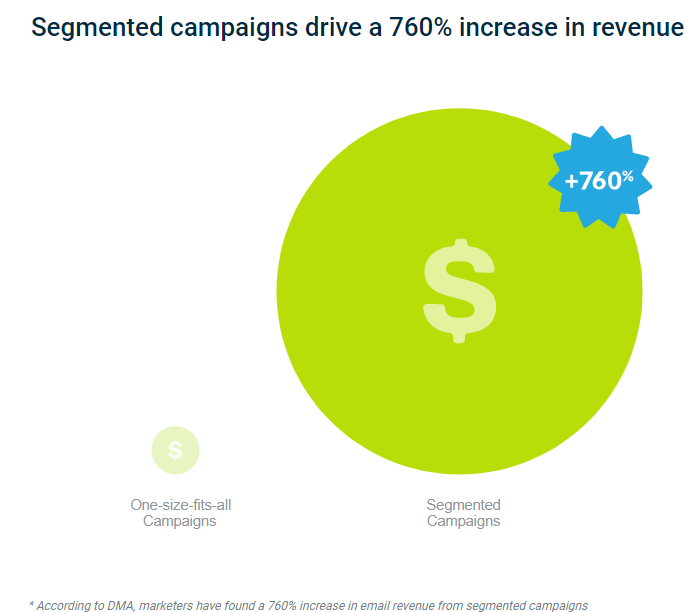 That's a testament to the power of content marketing when it's personalized, targeted, and placed in front of the right customer at the right time with the right message.
2. Means of promotion without selling yourself
Customers follow you on social media and subscribe to your updates because they want to hear from you.
They want special offers, promotions, information, and more.
What they don't want is to hear your promotions on blast 24/7.
While it's true that your products and services are a valuable solution for your audience, your customers have issues beyond those directly related to your product and service.
Content marketing lets you provide significant value beyond your products, giving customers more reasons to pay attention to you.
Monetate is a prime example of how a brand grew by providing serious value with its content marketing.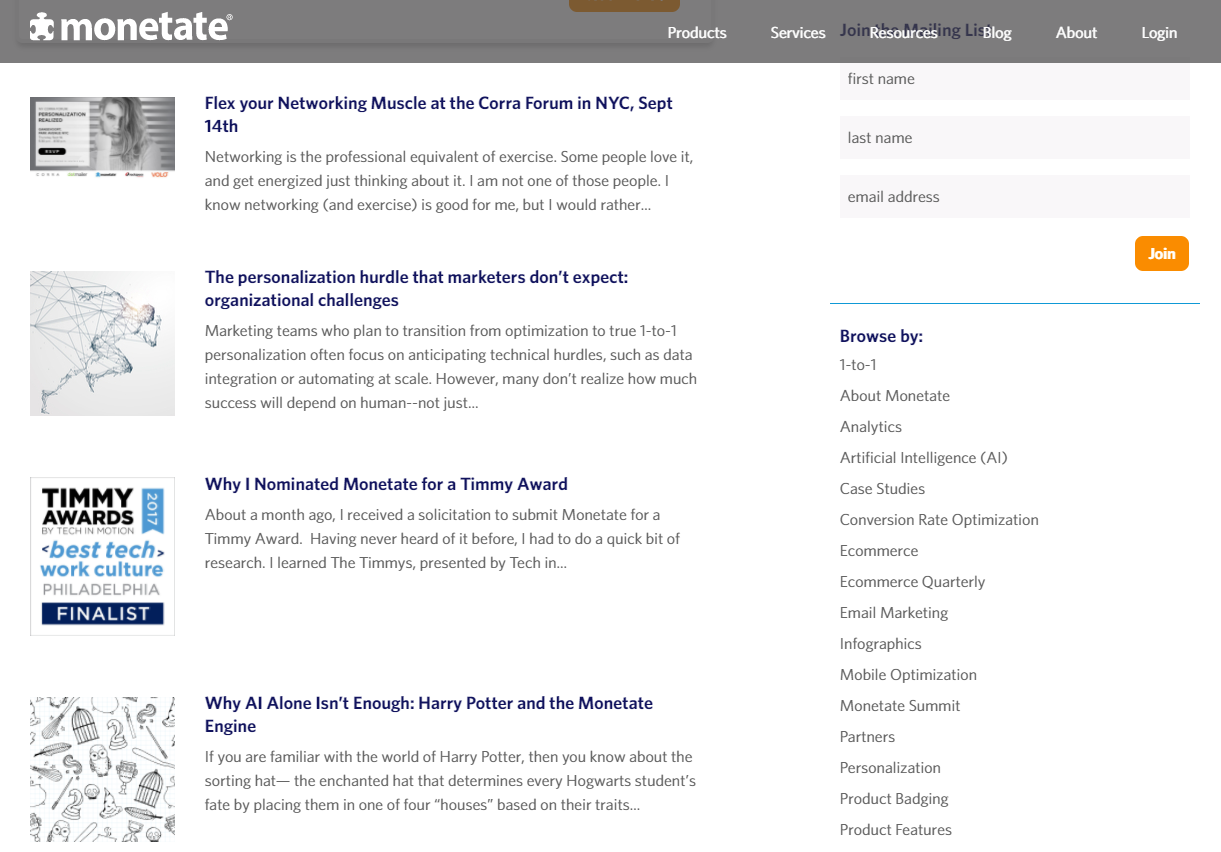 The company put together a small, focused team for producing content. The strategy was simple: Don't talk about Monetate.
Instead, the team took a journalistic approach to the industry to share what was most important to its audience outside of its own solutions.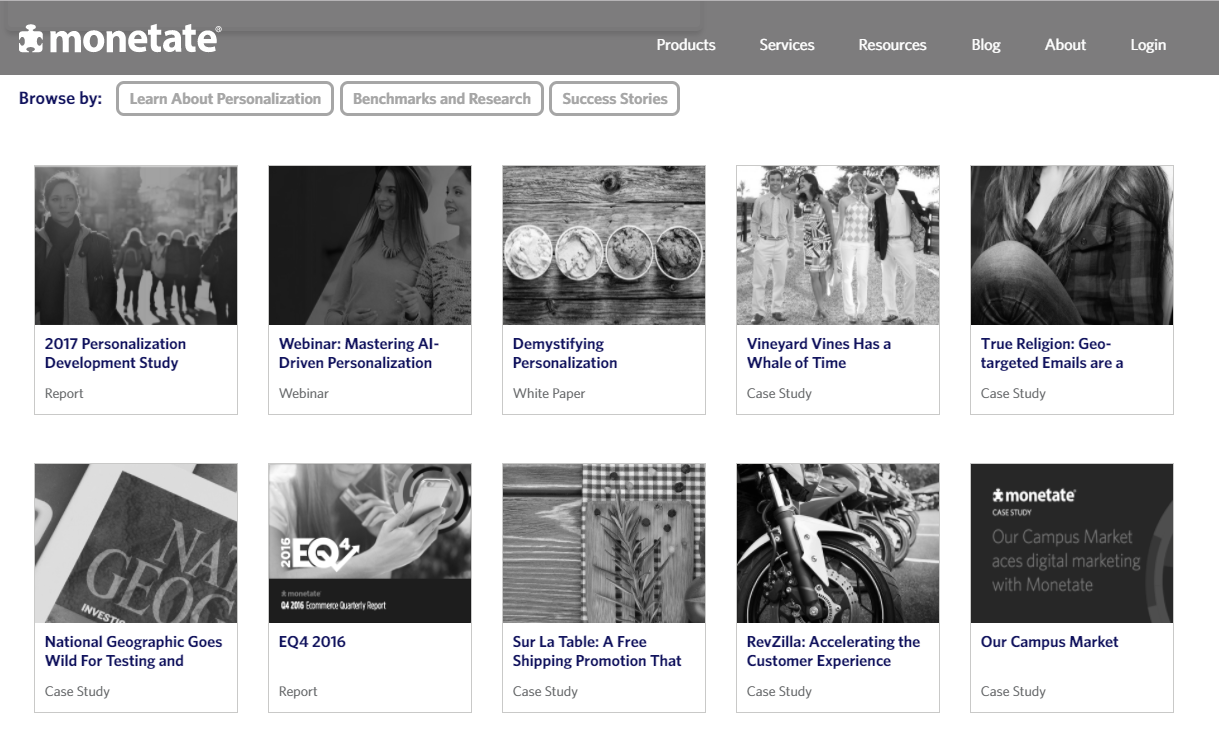 As a result, visits grew by 255%, unique visits were up 353%, and 46% of the brand's traffic was coming from referrals.
3. Expose your business to new prospects and a larger audience
News takes the head of the table in the most shared content among Internet users, but it's far from being the only thing shared.
When you write high-quality content, your audience will take note and is far more likely to share it.
Take a look at this chart from Fractl. It shows the average shares per month across different industries based on the top 220,000 pieces of content over a 6-month period.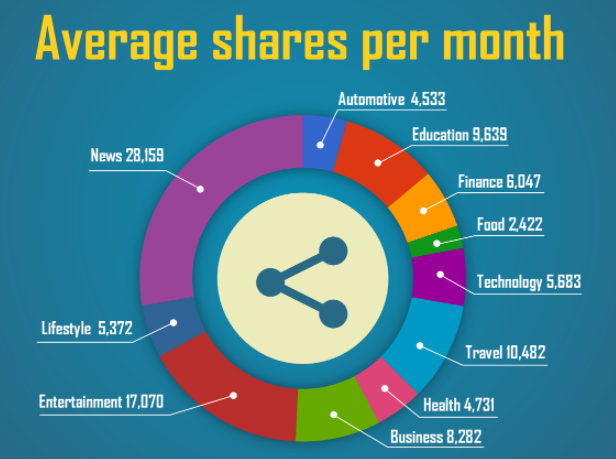 Once those articles are live, they continue to serve you traffic month over month at no cost to you. Every share puts your brand and content in front of a growing audience.
Compare that to paid advertising, where your reach dries up completely as soon as the campaign stops running.
Just look at what Pepe Jeans was able to do by expanding its content marketing.
When the company improved its social post frequency and started creating more localized content for specific geographic regions, it saw a 48% boost in engagement and grew its fan base to more than 2 million followers.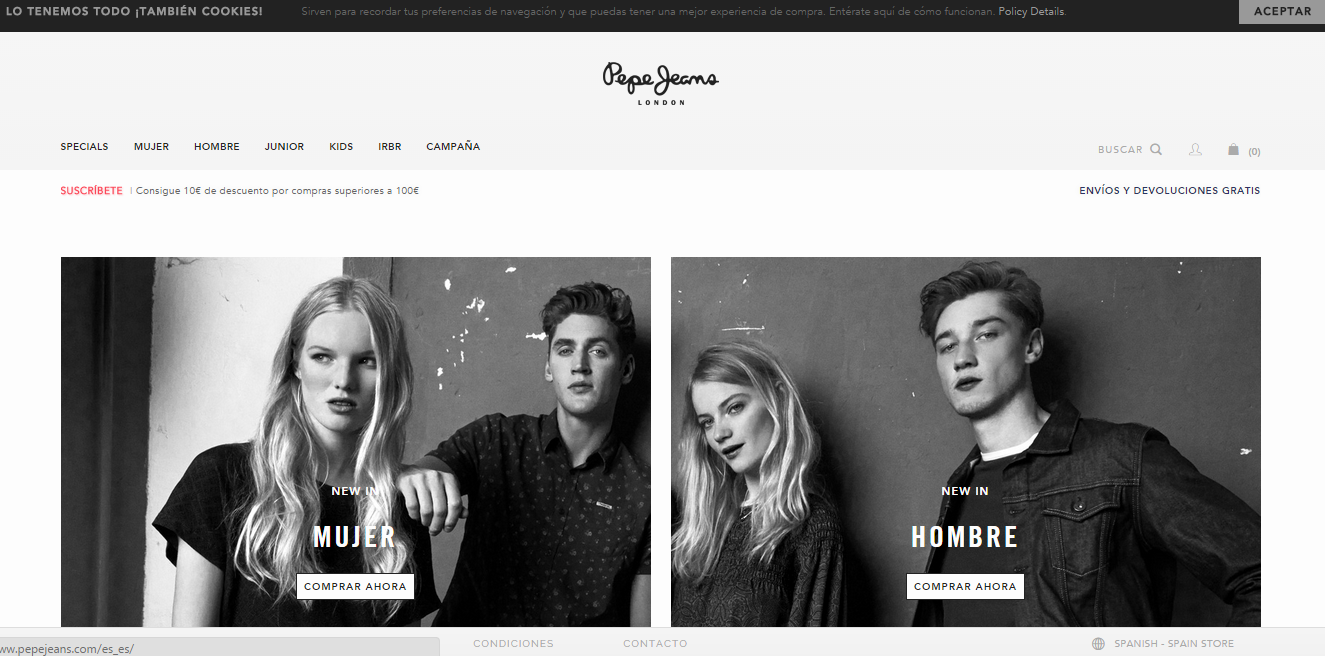 That kind of growth doesn't happen on its own, so you'll need a strategy and checklist to help you plan your content marketing promotion for the best results.
4. Improve trust with customers through lead nurturing
How do you get your customers to buy more with individual sales? And how can you get them to stay with you long term to improve their lifetime value?
You nurture those leads and customers.
According to Marketo, brands that excel at lead nurturing spend roughly a third less on their marketing and acquisition costs while generating approximately 50% more leads with their campaigns.
Those conversions tend to spend more as well. Nurtured customers make 47% larger purchases than any other type of customer.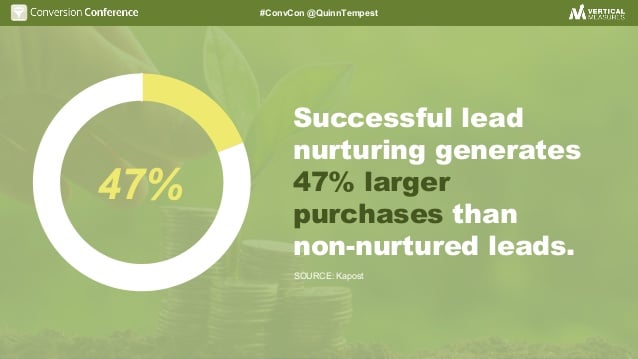 Unfortunately, nearly half of businesses say their leads require a long cycle of nurturing before they're ready to make a purchase decision.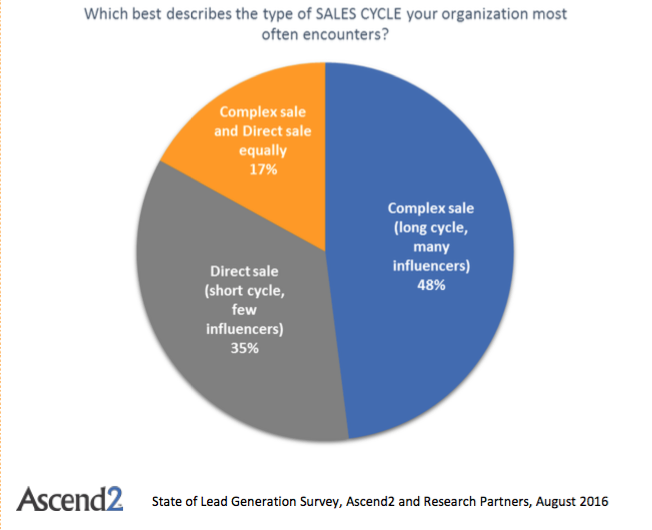 How do you nurture leads?
With content marketing.
Content is the backbone for improving consumer trust. As they begin to trust you, they'll be more willing not only to share your content but also to return for more information.
As the frequency of seeing and sharing your content increases, so too does brand recall and engagement.
Data shared by Accenture shows that customers do want personalized content, and they're more likely to make a purchase when content is personalized.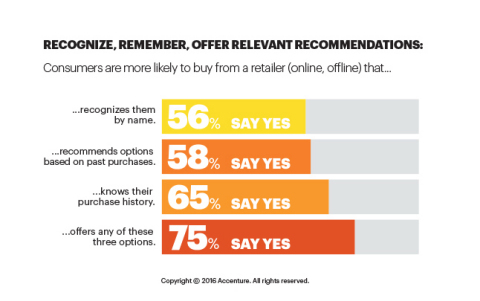 That personalized content also helps consumers remember your brand name, identity, and the value you provide.
Your content becomes a positive feedback loop benefiting both you and your customer.
That's supported by data from NewsCred Insights where research showed that high-quality, relevant content geared toward a specific audience resulted in current and prospective customers spending more time on websites.
Overtime, that engagement and exposure boost brand recognition and sales and nurture those prospects into loyal customers.
5. Boost organic search visibility
Creating a ton of helpful, quality content is all well and good, but what good is it if no one sees the content?
Can your small business even compete with all the other brands (including enterprise brands) already dominating the search landscape?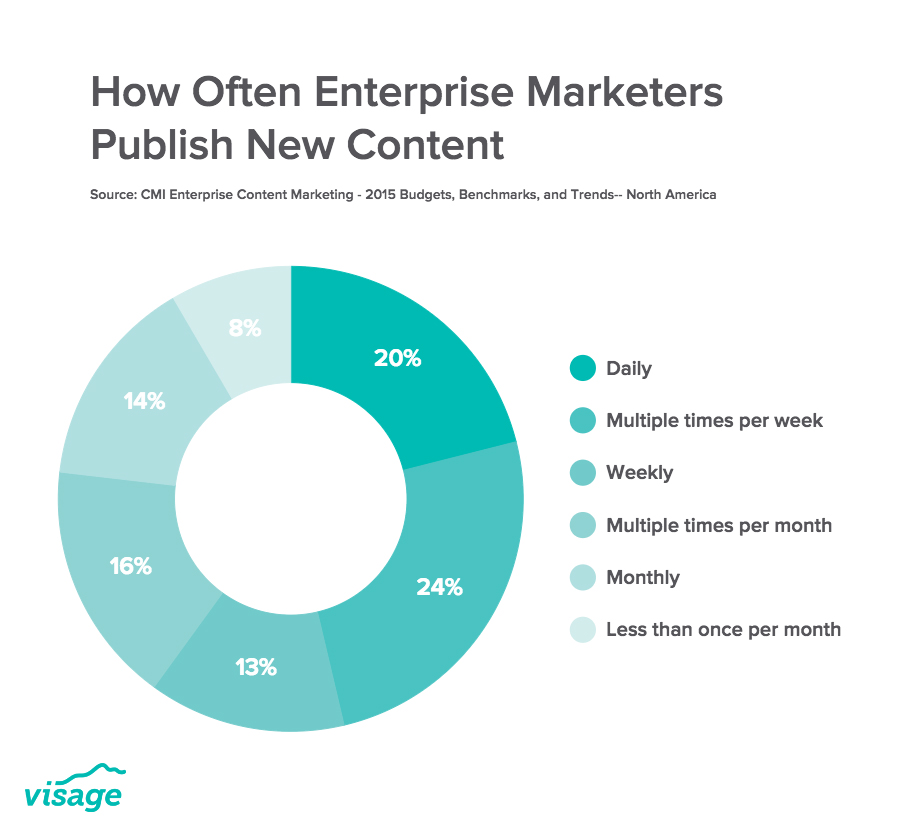 The chart above is from 2015. The newest content marketing trends report from CMI shows that 70% of marketers plan to create more content now than ever before.
Don't let that intimidate you.
Because company size has absolutely nothing to do with getting your content to rank in the search results.
What does matter is quality, relevancy to the topic, and a number of other key factors.
They're all largely within your control, with proof in how other small businesses have carved a big chunk of their market through content marketing.
Content is what propelled Strolleria to the top of organic search.
Strolleria sells high-end baby gear online, operating from a store in Scottsdale, Arizona. How does a local small business compete with major brands selling similar products?
Content.

The company focused its strategy of engagement and consumer education, creating product comparison reports and buyer guides to educate prospective customers.
That content is then promoted to its audience through organic channels as well as paid social channels.
The result?
Strolleria has page 1 listings for several of their content pieces, like "UPPAbaby VISTA vs. City Select," which attracts hundreds of views per month.
During holiday promotions like Black Friday, their landing page for strollers outperformed big box retailers and led to record sales for the company.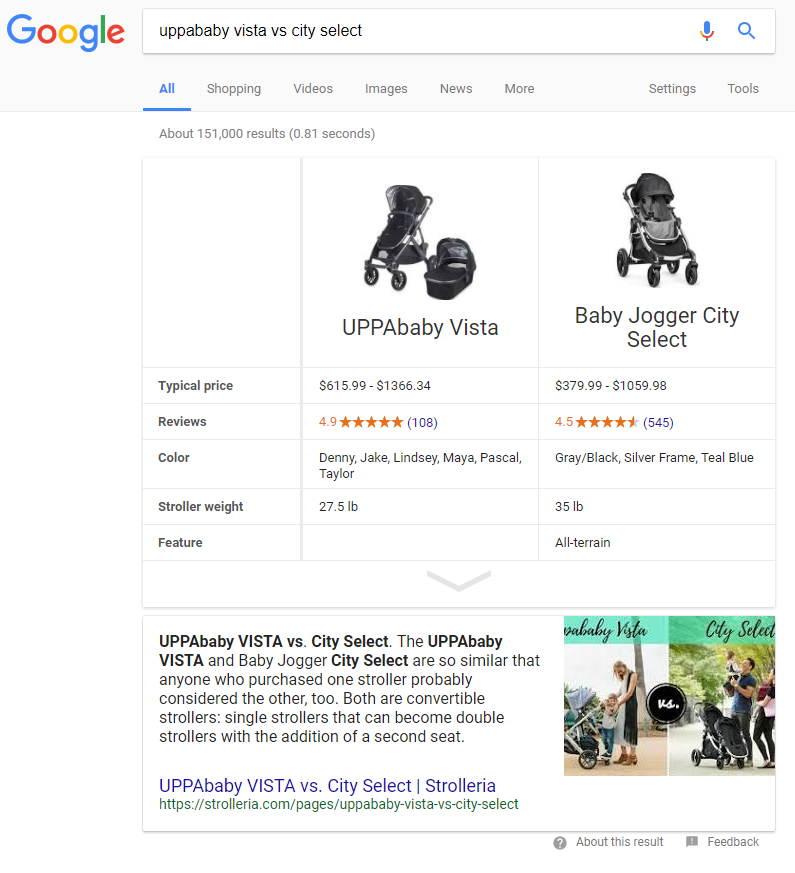 6. Solidify your brand identity as a key resource
If I asked you who the authorities were in your industry, you could likely name at least one, if not more.
Your mind is immediately going to go to the brands and individuals you see most often sharing quality content on authority websites – including their own.
That's where the mind of your customer goes as well.
Your customers are grateful for the service and solutions you provide, but when you ramp up the value you bring to the table you position yourself as a key resource they need to pay attention to.
The more your customers return to you for your resources, the more likely they are to turn to you when it's time to make a purchase.
You become an authority and reliable resource to them. More importantly, you gain their trust.
This is how Prestwick House found success with content marketing.
When analyzing their funnel, the educational publisher found that despite optimization for sales, they had not been providing anything of value to its core customer group: teachers.
So, Prestwick built a resource hub.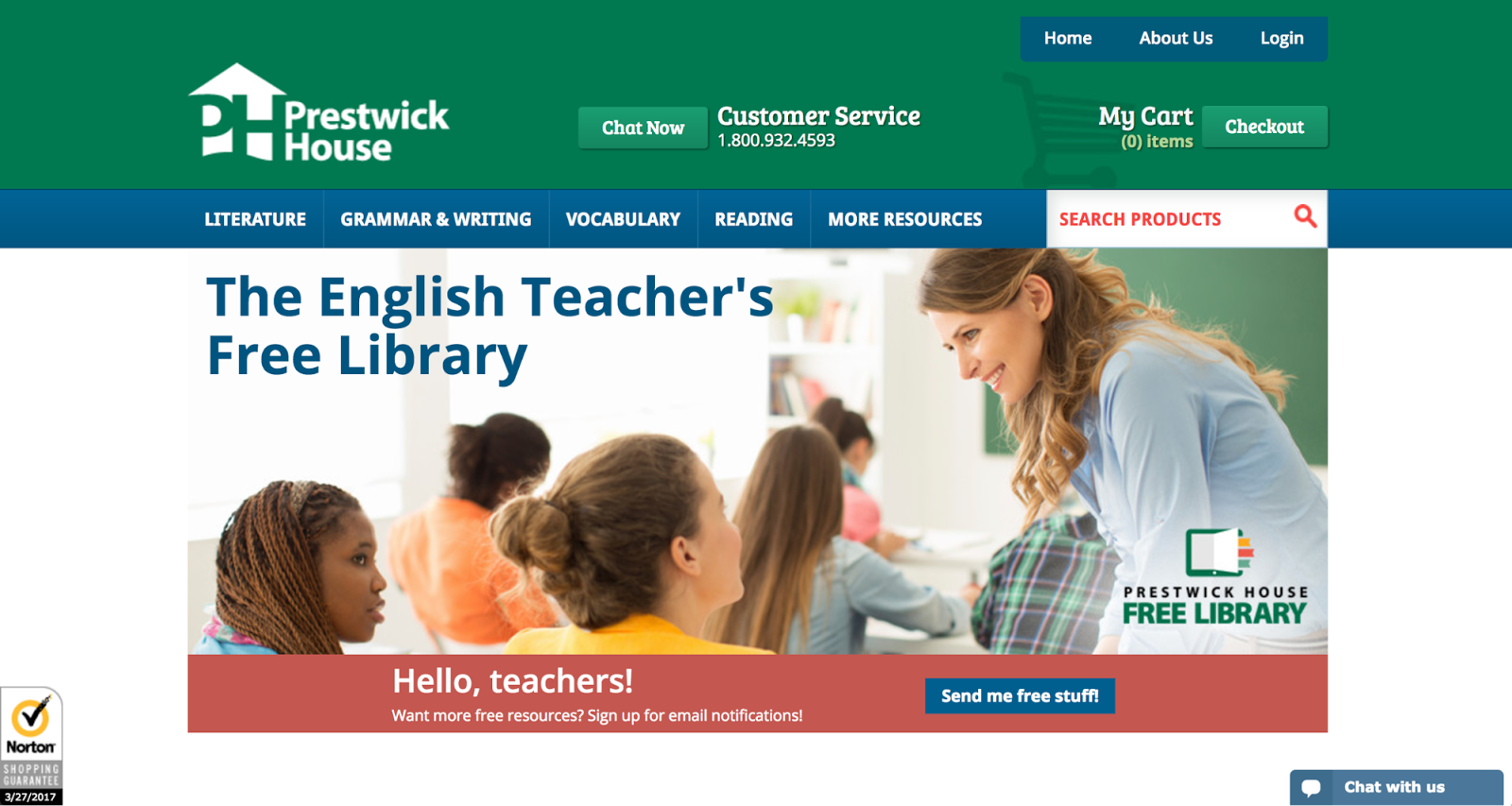 The resource library was packed with free content including posters, lesson plans, e-books, and supplemental puzzles, which teachers could use.
After the launch of the program in 2015, site visits doubled from 34,000 to 70,000 with more than 200,000 free resources being downloaded by teachers.
7. Content can be a major lead magnet for growing businesses
Providing content for your audience and becoming a trusted resource is great for visibility and traffic. If you're producing quality content on a consistent basis, then you'll see steady growth in the number of leads you generate as well.
This is especially true if you map out your content strategy so that you're sprinkling content at every stage of the buyer's journey, particularly at the top of the funnel.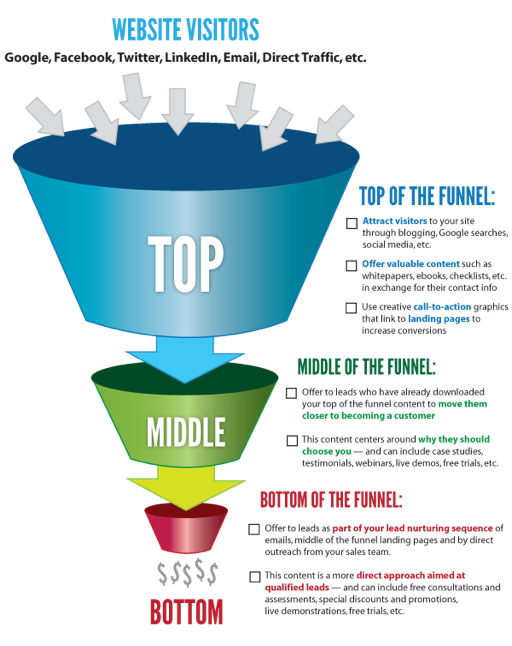 The right content will fuel your acquisition of new customers, and with an attractive lead magnet in place, you can capture more of those leads.
One study from HubSpot found that businesses who consistently provide fresh content to their blog see as many as 126% more leads than those companies without a blog.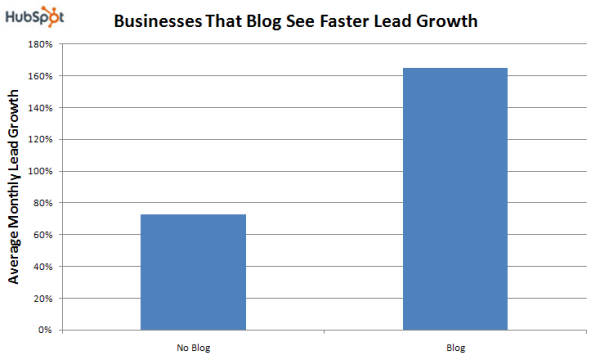 Rehab Financial Group used this content approach to boost organic traffic as well as leads.
In an effort to increase lead generation, the company partnered with a digital firm to create a detailed online guide called Flipping Houses 101.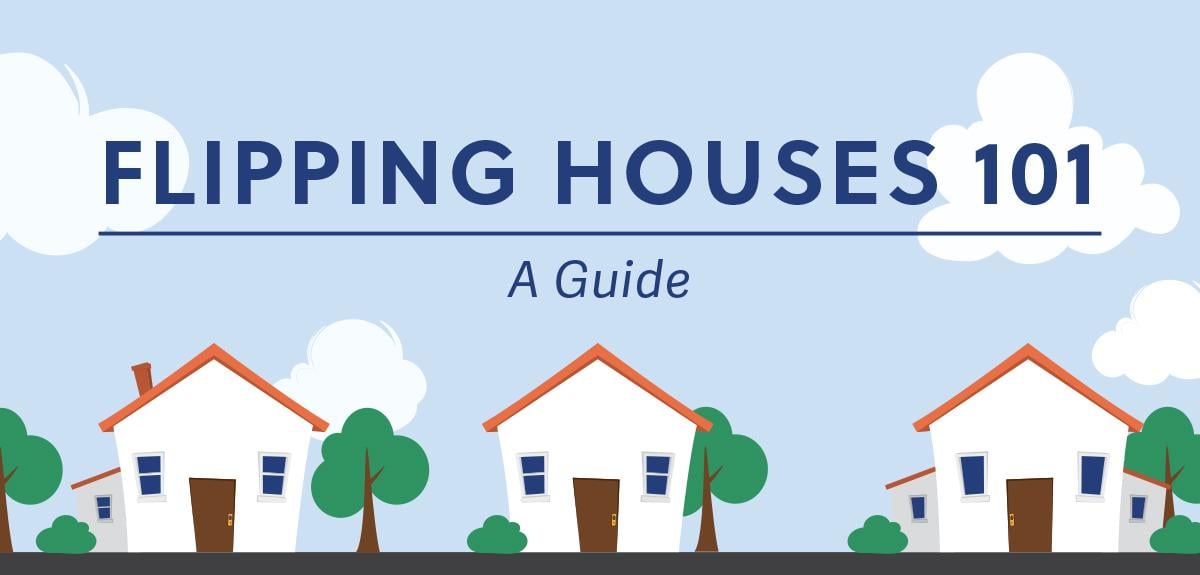 Using consumer data, they were able to construct a guide that answered the most pertinent questions from their audience while providing insight into the entire process of flipping a house.
They took the approach of providing a value-packed resource first, then using that as a content marketing piece to generate leads.
As a result, RFG saw a 5,000% increase in organic traffic and a 110% increase in revenue.
This is the perfect example of how content can be presented in a way that does not promote your business but does provide value to customers.
It makes you the most attractive resource when it comes time to make a decision.
8. Keep your website fresh and relevant
"Quality content" is kind of nebulous term, because what is considered quality for one isn't exactly quality for another.
And it's not necessarily the context or depth of the content that Google looks at when it's determining your rank and relevancy to search queries.
It's also looking at the freshness of your content.
When search engines like Google score content, they give it a freshness score based on a number of factors such as:
When it was first created
How often the content is updated
Changes to the core context of that content
How often the content changes
The rate of new link growth (inbound links) to the content
Traffic and engagement metrics
When you're regularly creating content for your small business, you're producing an ongoing stream of fresh new content along with updates and new links pointing to older content.
When Google has to weigh which content to show to search users, this can increase the odds that your content is selected over a competitor.
But it's not enough to just have fresh content. The content you create also needs to be relevant to your audience and provide real value.
Otherwise, you risk running into a similar problem that almost put Groove out of business.
Groove is a popular help desk platform, but it wasn't always so. When the company launched, they went straight for content marketing to ensure organic visibility and traffic. They grabbed up all the market share they could.
By their content plan, you would think they did everything they should have done, but there was just one problem.
Groove wasn't targeting the stuff their customers actually cared about.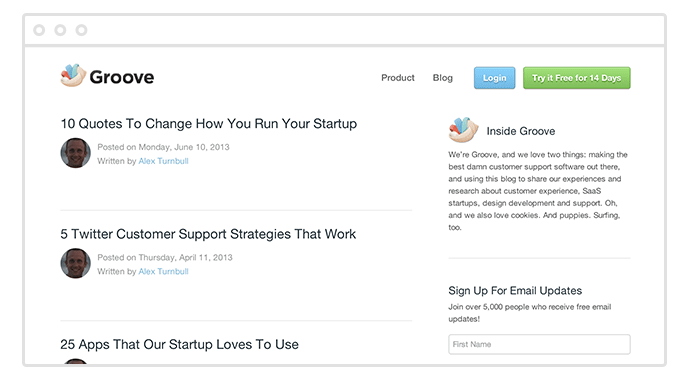 They just made a bunch of list posts they thought customers would read.
Cue the crickets.
Despite loads of fresh, quality content being pumped to followers, the needle barely moved. Groove was writing content that didn't appeal to their audience, and it showed in their traffic metrics.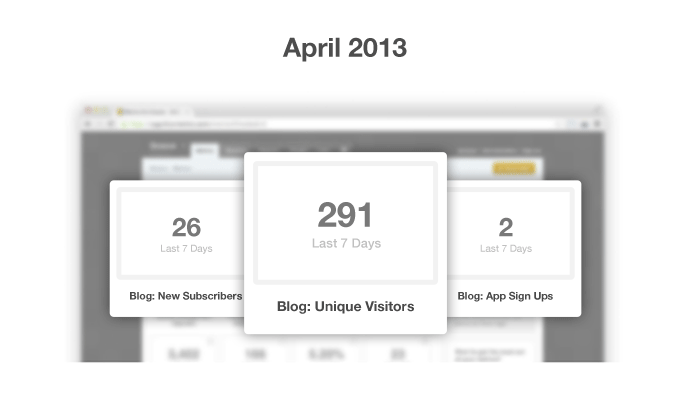 So, they took the time to ask questions. By spending time researching their audience's needs, finding their biggest struggles, and listening to their problems they were able to correct the course of their content marketing plan.
Once it was on point and truly relevant, that strategy for producing fresh content proved fruitful. That small business grew its subscriber base to more than a quarter million followers generating more than $5 million annually.
Conclusion
I can't think of any business that wouldn't benefit from more website traffic, more recurring website traffic, a great sense of trust between the customer and the brand, and a reduction in the cost of customer acquisition and marketing.
The best part about content marketing is that it doesn't cost a lot. It sticks around, constantly generating traffic and leads. And it's something your audience is actively looking for.
They want content.
They want answers to their more pertinent questions.
There may very well be huge brands stacking the content in various industries, but that doesn't mean you can't compete. You just need to create better content and be the more reliable resource for your audience to grab their attention.
What kind of content marketing tactics do you use in your small business? Have you seen success with your efforts yet?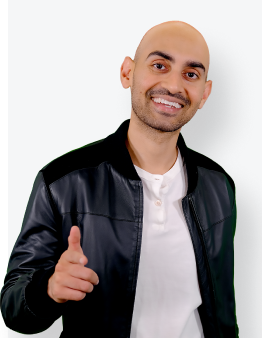 See How My Agency Can Drive Massive Amounts of Traffic to Your Website
SEO - unlock massive amounts of SEO traffic. See real results.
Content Marketing - our team creates epic content that will get shared, get links, and attract traffic.
Paid Media - effective paid strategies with clear ROI.