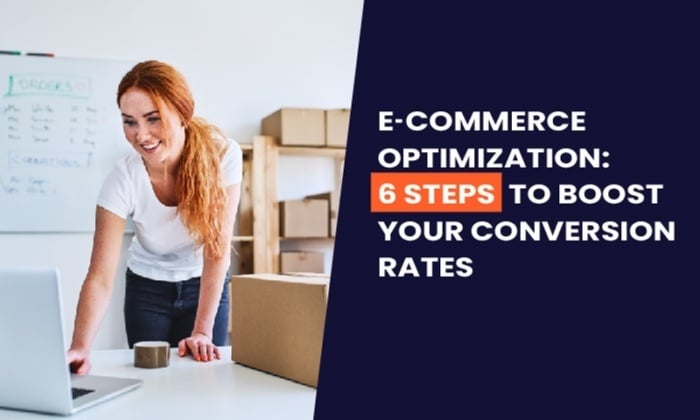 For online stores, increasing conversions is the key to long-term success.
After all, if visitors don't buy, then you're not making any money! And with $7.31 trillion dollars projected to be spent on e-commerce retail by 2025, you want to make sure to optimize your CRO so you can receive as much of that spend as possible.
That said, optimizing your e-commerce store can be confusing.
Even if you've done everything right, from driving traffic to your website to running digital ads, you might still see low conversion rates. The average conversion rate for US e-commerce stores was 2.8 percent in the second quarter of 2021 (which is the most recent data available).
So what gives, and how can you push past a three percent conversion rate? E-commerce optimization is all about making it easy for your visitors to buy from you.
How do you do that? It starts with diving into your analytics to see where visitors are getting stuck. If that sounds complicated, don't worry—I'm going to walk you through it.
First, however, let's talk about why CRO is different for e-commerce websites.
How Is Conversion Optimization Different for E-commerce Stores?
Conversion rate optimization (CRO) for e-commerce stores is different because e-commerce stores sell physical products, which can be more complex and time-consuming to purchase than, for example, a service – which has an average 9.3 conversion rate across the industry.
The difference in average conversion rates is partially because a service website might have one or two steps in the checkout process, while an e-commerce store could have five or six – meaning it's all the more important for you to optimize your CRO.
This means e-commerce stores need to pay more attention to the purchase process, from product pages to the checkout page.
E-commerce stores have unique friction points, such as shipping and returns, which can impact purchase decisions.
Because of this, e-commerce owners need to take a holistic approach to optimizing their stores.
This might mean looking for opportunities to increase customer confidence through social proof and streamlined checkout processes.
Ultimately, e-commerce owners should focus on creating a frictionless purchase experience to boost their conversion rates.
E-commerce CRO Strategy #1: Add Recommended Products
Adding recommended products to your e-commerce store is a great way to increase conversion rates.
When someone visits a product page, they want information about the product and how it can meet their needs.
If you suggest additional products that might be of interest, you can help guide their purchase decision and increase your conversion rate.
Invespcro found that 37 percent of shoppers clicked a recommended product during their first return visit to a site.
Similarly, shoppers that click on product recommendations are four and a half times more likely to add items to the cart and complete a purchase.
Amazon, for example, recommends products based on previous purchases or items you looked at. This helps keep customers engaged with the site and increases sales.
They also use "Frequently Bought Together" prompts to show customers related items they may like.
Recommending relevant products to your customers also improves the personalization of your e-commerce store.
Website personalization and product recommendations can be further enhanced by using AI, trending data, and previous shopping experiences.
86 percent of consumers say website personalization affects their purchasing decisions. This is an e-commerce conversion rate optimization tactic you don't want to miss out on.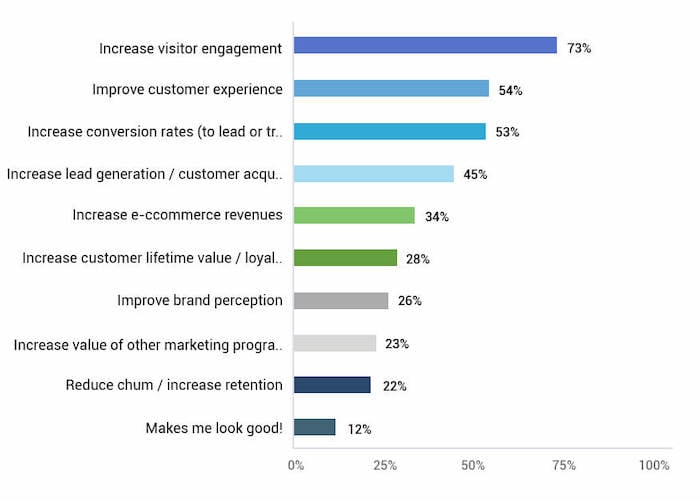 You can add recommended products in several different ways. Some examples include:
adding recommended products at the purchase stage, somewhere above or under their shopping cart
adding recommended products in the confirmation/transaction email you send to customers when they make a purchase
add recommended products on search results pages for similar/related products
The steps for adding recommended products will vary based on your e-commerce platform. Here are instructions for the most popular platforms:
E-commerce CRO Strategy #2: Make Sure Your Product Pages Shine
High-quality product pages are key to your e-commerce success.
When customers can see what they're buying and get an idea of how it will look and function in their lives, they feel more confident about the purchase.
Since your visitors can't touch and feel your products, you need to make sure the media you use on each product page does them justice.
Start with high-quality photos that depict the product from various angles at different levels of detail.
Make sure your photos are high enough resolution to support a zoom feature to show texture and details.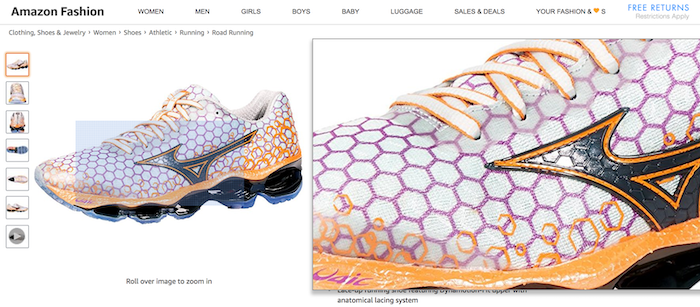 If you have the space, add a 360-degree view of the product so customers can get a complete look.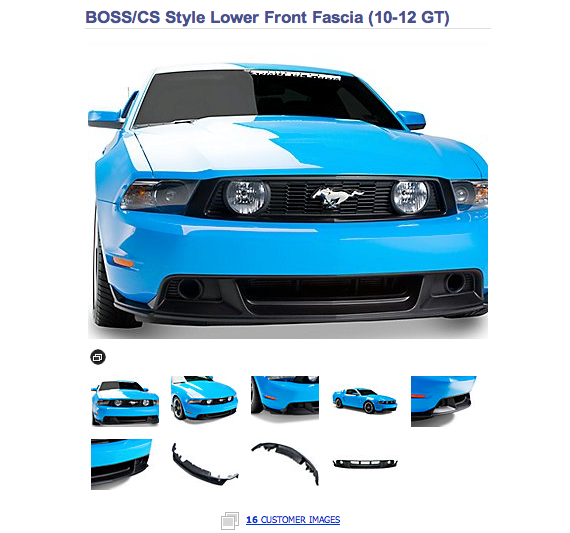 If your e-commerce store sells clothes or accessories, use models to show how the items look on various body types.
Besides images, consider using demo videos or explainer videos to show your products in action.
Remember, you don't have to generate all the content yourself either.
Encourage customers to submit visual content or source your images and videos from social media, which perform double duty as social proof, which will help increase conversions.
Product descriptions that highlight key features are also key to getting shoppers to buy.
Be sure to include all pertinent information, such as size, color, and fabric content.
Use clear and concise language to avoid confusion and highlight the unique features of your products.
E-commerce CRO Strategy #3: Streamline Navigation
You can't make sales if site visitors can't find what they want.
Your site's navigation is often the first place shoppers look if they have a specific product or category in mind.
Navigation that is confusing, too complex, or difficult to understand will cost you sales and customers. In fact, a HubSpot case study found that simplifying or removing navigation elements from middle-of-the-funnel landing pages resulted in a 16-28% increased conversion rate!
There's no one-size-fits-all solution for e-commerce website navigation. The best way to design a website menu depends on the nature of your products and how your customers like to organize information.
Here are a few steps for creating effective e-commerce website navigation:
Use heat maps or do user testing to find how and where users click.
Prominently display categories on every page.
Include clear labels and concise descriptions for all menu items.
Create intuitive and logical menus based on how your customers browse your site.
Avoid burying essential menu items in nested sub-menus.
Test different navigation structures to see what works best for your customers.
An example of great e-commerce navigation comes from Apple.
If you have a large number of products, a drop-down menu that lists everything can be overwhelming.
If Apple included all its products and services in a drop-down menu, its website would have very clunky and confusing navigation.
Not only would that work against the brand's minimalist image, but it'd also be hard for customers to find what they need.
Instead, Apple opts for clean top navigation with no dropdown or secondary menu item: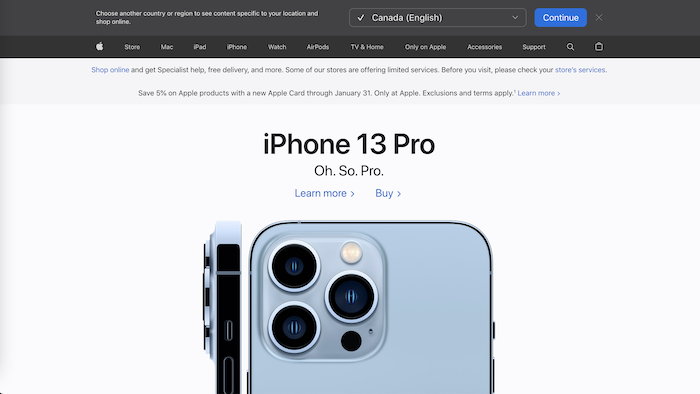 When visitors click on a top navigation item, they're directed to a menu page that lists options within the category:

Doing away with a complicated drop-down also helps streamline the mobile user experience, which is increasingly important.
Clear navigation also has SEO and UX benefits.
Providing a clear path to the products customers are looking for makes it easier for shoppers to find what they need on your site—which increases sales.
This can help improve your search engine ranking, as Google (and other search engines) favor sites that are easy to navigate.
If you're unsure if your site is easy to navigate, or have seen drop-off points in your analytics, consider using a heat map tool like Crazy Egg to see where people click on your pages.
You can also use a tool like Optimizely to test different versions of your navigation and see which one leads to more conversions.
Once you've identified any potential drop-off points, it's time to start making changes!
E-commerce CRO Strategy #4: Add a Wish List or Favorite Option
Wish lists and favorite options allow users to save items they might buy later.
This is a great way to increase conversions because it gives users the opportunity to "test drive" your site and come back later to buy products they love.
Creating a wish list also requires customers to create an account for your e-commerce store.
This allows you to offer relevant promotions and gather customer data to improve user experience and increase sales.
Wish lists can help you:
alert customers about special offers available for items on their wish lists
deliver targeted content based on items they've shown interest in
identify retail trends and seasonal activities to improve demand forecasting
understand what your customers are looking for and offer similar products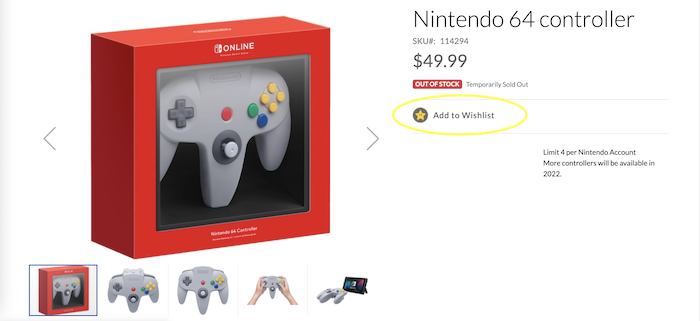 Research from Google found 40 percent of online shoppers think their experience would be better if they were offered a wish list.
In addition, make it easy for your customers to create wish lists on other platforms. For example, enable "Pin It" buttons so visitors can share your products on their Pinterest wish lists.
Or, promote the use of the "Save" feature on Instagram and Facebook.
There are many ways to make it easy for your customers to save products they are interested in.
If you use Shopify as your e-commerce platform, you have two options for adding a wish list feature: add custom code to your site, or add a wishlist app, like Wishlist Hero.
On BigCommerce, all you need to do is enable wishlists in your shop's settings.
WooCommerce offers an extension so you can allow users to add items to their wishlist when they shop your store.
E-commerce CRO Strategy #5: Streamline the Check Out Process
According to the Baymard Institute, 69.82 percent of e-commerce carts are abandoned at checkout.
This rate increases on mobile and desktop devices, which have some of the highest cart abandonment rates.
Cart abandonment rates by device:
desktop: 66.1 percent
mobile: 80.6 percent
To avoid losing customers at the checkout, make the process as quick and easy as possible.
This means offering clear and concise shipping information, providing a guest checkout option, and ensuring all payment methods are available.
You should also ensure the checkout process is easy to navigate with all required information requested upfront.
Here are a few ways to streamline the checkout process:
Use a single-page checkout: This will keep customers from going through multiple pages to check out.
Save billing and shipping information: Customers hate having to enter their information each time they make a purchase, so make their checkout process easier by saving and auto-filling their information.
Use a progress bar: Let customers know how far along they are in the checkout process so they don't get impatient.
Offer a shipping calculator: This will help customers determine how much their shipping will cost and whether or not they want to continue with the purchase.
Personalize page to their local currency: Customers feel more comfortable when they're making a purchase in their local currency.
Reduce clicks: Try to make the checkout process straightforward, so customers don't get frustrated and leave.
Provide order confirmation: Once a customer has completed their purchase, send them an order confirmation to let them know everything went through successfully.
Include trust symbols: Add trust symbols like security seals to reassure customers their information is safe and their purchase is legitimate.
Remember, the easier you can make it for customers to buy, the more likely they are to convert!
E-commerce CRO Strategy #6: Add More (and Better) Social Proof
Social proof is one of the most powerful tools at your disposal to boost e-commerce conversion rates.
Adding social proof elements to your site increases confidence in potential buyers and nudges them towards completing a purchase.
Some effective ways to add social proof include testimonials from happy customers, reviews from unbiased third-party, or user-generated content of your product in action.
According to Trustpilot, 89 percent of global consumers read online reviews before making a purchase.
This implies reviews are a regular part of a consumer's purchase journey, but they can also be a deciding factor in the purchase process.
That said, reviews don't just exist on your product pages.
Other digital channels such as social media, email marketing, and even paid search can be used to display reviews.
For example, brands that work with influencers can benefit from video and social posts that include reviews.
This can include YouTube reviews, unboxing videos, or branded TikTok promotions.
There are a few things you can do to increase your reviews, including:
asking customers for reviews after purchase.
making it easy for customers to leave reviews on your site
including social media icons on your product pages that link to your profiles
using review aggregators like Trustpilot and Bazaarvoice
reaching out to influencers for social content creation
promoting UGC on your social channels
Frequently Asked Questions About E-commerce CRO Strategies
How can I improve my e-commerce conversion rate?
To increase your e-commerce CRO, consider adding recommended products, making sure your product pages shine, implementing simple navigation, providing a wish list option, streamlining the checkout process, and adding social proof.
How are e-commerce conversions calculated?
E-commerce conversions are the total number of visits to your e-commerce site divided by the number of purchases.
What is a good e-commerce conversion rate?
The average e-commerce conversion rate varies depending on the type of product you sell but is typically around two percent. Some of the top e-commerce sites have conversion rates between 5 and 10 percent.
What is CRO in e-commerce?
E-commerce conversion rate optimization, or CRO, is the process of making adjustments to your site with the goal of increasing the percentage of visits that result in a purchase. In e-commerce specifically, CRO is focused on optimizing the product page, checkout process, and overall user experience.
Conclusion: E-commerce Conversion Optimization
E-commerce conversion optimization is key to driving growth for your business.
While blogs and service sites rely on traffic from search engines and social media, e-commerce sites need to optimize SEO and every step of the buying process.
When starting an e-commerce conversion rate optimization strategy, start by looking into your customer data and website analytics. Use heat mapping tools to see where customers are clicking and what they scroll past.
Once you understand what is and isn't working, start making changes to your website.
Test each change to make sure it improves conversion rates before rolling out the change to all visitors.
What CRO strategies have you used to boost e-commerce sales?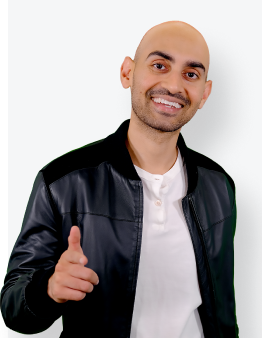 See How My Agency Can Drive More Traffic to Your Website
SEO - unlock more SEO traffic. See real results.
Content Marketing - our team creates epic content that will get shared, get links, and attract traffic.
Paid Media - effective paid strategies with clear ROI.
Are You Using Google Ads? Try Our FREE Ads Grader!
Stop wasting money and unlock the hidden potential of your advertising.
Discover the power of intentional advertising.
Reach your ideal target audience.
Maximize ad spend efficiency.