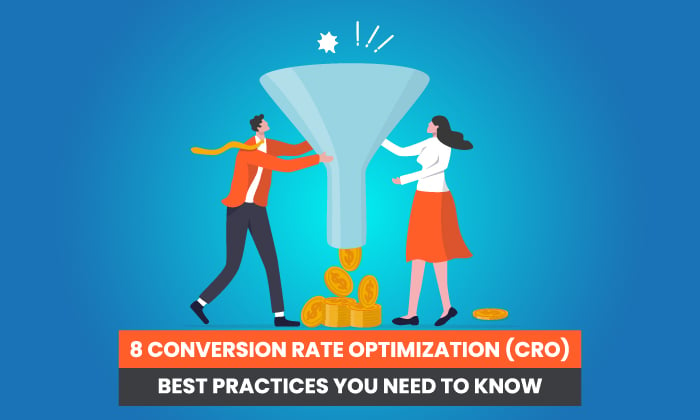 We all dream creating a website or landing page will instantly increase our conversions, meet our sales goals, and are consistently growing our traffic.
The problem? It's not always true.
In fact, the average conversion rate for a website is just 2.35 percent.
There's a good chance your website isn't converting—and that's okay.
Instead of getting overwhelmed by your website's less-than-stellar performance, you can take actionable steps to improve both your conversions and overall success.
Interested?
In this post, we unpack how to optimize your website for conversion success. Read on to learn more.
What Is Conversion Rate Optimization, and Why Does it Matter?
CRO stands for conversion rate optimization and refers to the improvement of actions across your site that should result in—you guessed it—increased conversions.
While the most obvious conversion is a financial transaction, the simple act of moving a visitor to the next step of the sales funnel or acquiring visitor contact information also qualifies as a conversion. The true definition rests in what you consider to be a valuable action.
In short, CRO can refer to improving the likelihood that your audience will complete any action you want them to take.
Whether you want more get-to-know-you form fills or more purchases from your store, you can assess your current conversion rates to gain a better understanding of performance.
From there, you can take steps to optimize these processes, ensuring that your site visitors are set up to take your desired next step.
8 CRO Best Practices to Drive Growth
Optimization of anything is challenging. From keywords to conversions, it may feel overwhelming to start improving your current standing and site.
To make this process easier, we break down eight CRO best practices that can skyrocket your lackluster conversion figures.
1. Make Changes Based on Data, Not Gut Feelings
While it may be tempting to simply assess site performance through your own internal lens, you're going to want to leave it to the experts to highlight what isn't working. Even more, make sure your data is high quality—according to Gartner, poor-quality data costs businesses $15 million a year.
To find high-quality data, rely on insights from services like Google Analytics to give you an actionable, real-time view of behavior on your site.
Let's look at a few metrics you can track in Google Analytics (and how to find them in your account) so you can identify opportunities for optimization.
Bounce Rate
Your bounce rate can tell you a lot about your website. By determining when, where, and why visitors are departing from your site, you can optimize existing content and assets to convince them to stay rather than depart.
A high bounce rate, meaning above 56 percent, indicates there might be something you need to look at. A great bounce rate is between 26 and 40 percent, according to Semrush.
By gaining a historic view of your conversions, you can determine whether a specific conversion was ever successful, allowing you to recreate it immediately.
To assess your bounce rate as a whole and per page, simply visit your Google Analytics console and select Behavior > Site Content > All Pages.
What do you do with this data? Take a look at the top pages, and aim to make the content better by:
answering the main question right away
testing new headlines
adding new keywords
including more images
covering more points to make it longer
adding step-by-step instructions
adding videos
Exit Pages
Exit pages refer to the last page visitors land on before departing. By identifying these pages, you can determine whether a broken experience or another element exists that may be impacting a visitor's decision to leave.
To identify which pages are your exit pages, simply access your Google Analytics console and select Behavior > Site Pages > Exit Pages.
Once you have that data, aim to make the content on those pages better following the steps in the previous section. Consider adding more internal links and a CTA to keep them on your website.
Cost Per Conversion
According to WordStream, the average cost per conversion is 4.4 percent for search ads and 0.57 percent for display ads. Do your conversions meet the benchmark?
If you've enabled conversion tracking in your Google Analytics account, you can track how much each conversion actually costs.
Through this metric, you can determine if your paid marketing efforts are actually worth the spend. If they're not, you can realign your goals around what this metric indicates.
If you've set up conversion tracking, you can find this metric under your conversions column.
If your conversion rate is high, you'll need to review where your traffic is coming from and whether you're covering the entire marketing funnel.
2. Check Out Your Competition, but Don't Copy
While your competitors may, at times, feel like your worst enemies, they can also be an incredible resource.
To get a look into what's convincing your industry audience to convert, explore the sites of your top competitors.
While you don't want to replicate their exact strategy, you do want to gain a better understanding of why they're successful.
How to Assess Your Competitors' Success
After you've identified a few factors that are driving results for your competition, assess those measures through your brand lens and apply your own filter.
From there, you can enact changes on your own site that work from your brand.
Here are three areas to audit to learn more about your competitors' success: content, SEO, and social media.
1. Content Audit
The average company spends 25 to 30 percent of its budget on content marketing. Are your results paying off? The best way to find out is to run a content audit on your competitors.
Start by running a content audit on their blog to see what information they're sharing with their audience. From there, you can compare their content strategy against your own, replicating successes and identifying any areas in which content gaps exist.
Here's how to perform content audit:
Create a list of all your assets and add them to a spreadsheet
Analyze your spreadsheet to look for duplicate or outdated content
Make a list of your competitor's content
Compare the two. Do you have gaps? Are you missing missing key topics?
2. SEO Audit
SEO has a high ROI—according to Moz, the average return on investment in SEO for an e-commerce company is around $2.75 for every dollar spent.
If you're not seeing that ROI, it's time to see what your competitors are up to.
There are many tools available that allow you to dig into your competitors' keywords and strategy. To gain a more informed view of how their SEO strategy is performing, look to tools like Ubersuggest to help you plan your own reactive strategy.
The free version of this tool is a great way to kickstart your SEO audit.
3. Social Media Audit
By 2025, more than 4.41 billion people will use social media worldwide, making it an ideal place to find and talk to your customers and prospects.
While there are many expensive social media tracking tools, you don't need fancy tools when analyzing your competitors to identify trends.
Follow your competition on the sites they are active, noting what performs well and what doesn't. By gaining insights from their audience behavior, you can recreate similar engagement for your own.
Create a spreadsheet and add a tab for your top three competitors.
List all the social media accounts each competitor has.
Make note of how often they post on each account.
Make note of the tone and type of content.
Find 5 to 10 posts that have the most engagement for each account.
Why do you think they work? Is it the tone, type of content, when it was posted, etc.?
Once you know what works for your competitors, try applying those same strategies to your social media marketing plan. You might also find topics to use for blog posts.
3. Define Clear Goals
A study at Dominican University found that setting goals makes it 42 percent more likely that you'll actually reach them. So setting goals isn't just a random strategy—it can improve your performance.
Before you start making changes to your existing site, you need to set specific, measurable goals that allow you to track your progress clearly.
For example, your goal shouldn't simply be to drive more traffic. Rather, you should aim to increase your traffic by a specific amount in a specific timeframe with a certain strategy.
If you're not familiar with building sustainable, measurable goals, use the SMART goals system to create benchmarks you can actually track.
SMART is an acronym that stands for specific, measurable, achievable, relevant, and time-based.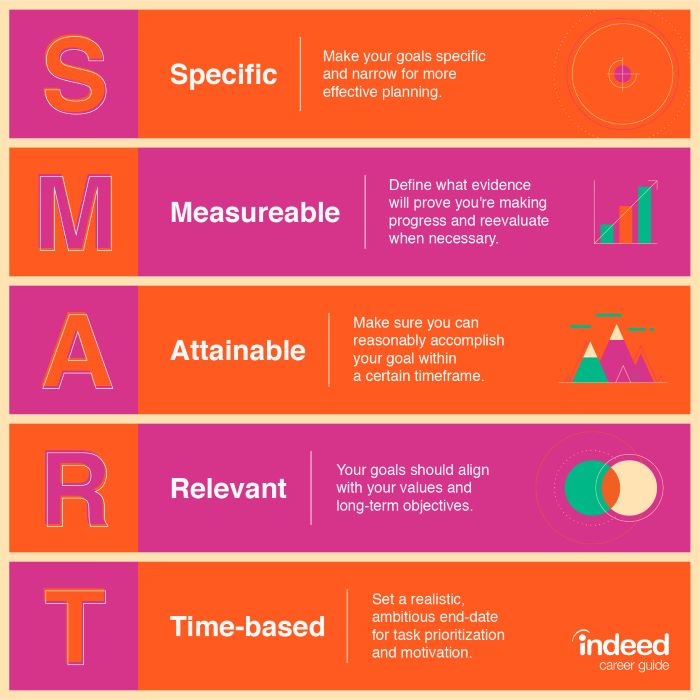 This process will help you create goals that are tangible, rather than ephemeral.
I also suggest creating short and long-term goals. What is your main company goal? To drive long-term sales? Get more sign-ups? Make a SMART plan to reach those goals.
Then, think about the short term. What goals do you want to reach in the next six months? A year? Make detailed plans to reach those goals as well.
4. Get to Know Your Users
According to HubSpot, 42 percent of companies don't listen to their customers. Do you?
While learning about user behavior is useful, understanding your users is even more valuable.
If you have a vague idea of who visits your site, it's time to dive deeper. By developing buyer personas that align with your different visitors, you can better optimize your content and on-site experience to better suit the needs of your unique audience.
How do you build buyer personas? Better yet, what are they?
How to Build Buyer Personas
Buyer personas are profiles that your consumers fit into. While there are many ways to create these identities, some simple strategies include:
exploring customer reviews
conducting polls or surveys through your various outreach channels
looking at existing consumer data
conducting interviews and conversations with consumers and prospects
By collecting data from these four strategies, you can build a profile for your customers and increase your knowledge of the needs, wants, hopes, and desires for your product.
5. Track CRO Strategies With Both A/B and Multivariate Testing
When testing elements of your site, don't limit yourself to one kind of test. In fact, both A/B and multivariate tests can help you make data-driven decisions but each has very different uses. When combined, you can test a variety of different elements across your site.
A/B
More than 77 percent of businesses run A/B testing on their website. If you're not one of them, you could be leaving conversions on the table.
Commonly known as a split test, A/B testing allows you to directly compare different elements on two pages. This test is great for calls to action (CTAs), headlines, copy, and images and can yield infinitely helpful on-page results.
Multivariate
This test can be used to determine how variations across many page sections or elements would perform if combined. Multivariate testing indicates which elements will have the largest impact on audience engagement and can help you optimize one-off page elements.
By using both testing methods, you can gain a better understanding of which optimization efforts will be successful.
6. Get Organized Before You Start Testing
After you've identified on-page elements you want to test, ensure that you have the proper tools on hand.
First, you need a tool that can help you run your test, like Optimizely.

Once you have your results, you might think the test is over but you also need to analyze those results. Optimizely has an integration with Google Analytics that can make this process easier.
Once you have assessed the results and looked at the data from Google's console, you'll have a much better understanding of what works and doesn't for your site.
Once you see what does work, you can begin making widescale changes across your site based on the winning test.
7. CRO Testing Isn't One and Done
While it may be tempting to simply run your test once and call it a day, you must run your tests multiple times to make sure the results are accurate.
When it comes to the number of tests, follow the three tenets below:
Don't conclude your test until you've reached the minimum sample size that will yield statistical significance.
Run your test for a complete business cycle.
Don't stop your tests mid-cycle.
By adhering to these three principles, you can gain an accurate view of what you're testing, rather than an incomplete picture.
8. CRO Takes Time: Be Patient
Much like everything else in digital marketing, CRO doesn't happen overnight. Ideally, you want to run your tests for at least two weeks to ensure you have enough data to make a truly informed decision.
If you have lower site traffic, you may want to run your tests for even longer than two weeks.
In testing, like in everything else, data is knowledge, and knowledge is power.
CRO Best Practices Frequently Asked Questions
What are the benefits of CRO?
While there are countless benefits of CRO, the four most impactful include:
increased understanding of consumers and prospects
improved SEO
increased customer lifetime value
reduced spend on unsuccessful paid efforts
What are the best CRO tools?
There are a lot of CRO tools available to you, both free and paid. Some of our favorites include Optimizely, Semrush, and Google Analytics.
How do I create a CRO plan?
You can create a CRO plan by asking yourself the following questions about your site:
What drives your audience to visit your site?
What makes your audience exit your site?
What makes your audience convert?
By answering these three questions, you can build a plan that optimizes for this known behavior.
What elements should I test for CRO?
While what you test for CRO should be determined by your CRO plan findings, some common items for optimization include:
CTA copy
CTA color
CTA placement
inclusion of negative words
headline options
Conclusion: CRO Best Practices
Even after you've just finished optimizing areas of your site, making long-term improvements is an ongoing process.
Keep an eye on how those optimizations continue to perform. More often than not, you'll need to update your optimizations as your audience grows. You should also take care to not over-optimize your site.
As you continue to conduct tests, look for lessons beyond simply looking at winners and losers. One version of a landing page may convert far less, for example, but you may find those converters have a higher lifetime value.
What's the most interesting thing you've learned about your audience through CRO?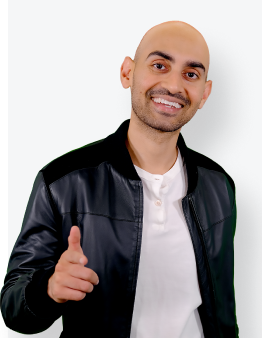 See How My Agency Can Drive More Traffic to Your Website
SEO - unlock more SEO traffic. See real results.
Content Marketing - our team creates epic content that will get shared, get links, and attract traffic.
Paid Media - effective paid strategies with clear ROI.
Are You Using Google Ads? Try Our FREE Ads Grader!
Stop wasting money and unlock the hidden potential of your advertising.
Discover the power of intentional advertising.
Reach your ideal target audience.
Maximize ad spend efficiency.