If you're using social media, you should be measuring it. But don't measure just for the sake of having metrics. Instead, measure your social activities so that you can learn what's successful, what isn't, and how you can improve.
In this post we will help you get started with social media measurement for your organization by addressing these questions:
How do you know if your social media activities are effective?
How do you decide what metrics you should be monitoring?
How do you calculate those metrics?
How do you interpret the numbers once you have them?
The Two Types of Social Media Measurement
The two types of social media measurement are:
Ongoing Analytics – Ongoing monitoring that tracks activity over time
Campaign-Focused Metrics – Campaign or event analytics with a clear beginning and end
Ongoing analytics are necessary for keeping up with the overall pulse of general conversation about your brand and company. Once your brand tracking is set up, you can just let it run and check in regularly to see how everything is going.
Campaign-focused metrics, on the other hand, help you understand the impact of targeted marketing initiatives and will vary from campaign to campaign, depending on your goals for each. An effective social media measurement program will likely include both ongoing and campaign-specific measurement.
Let's Start With An Example
Let's say you work at a large consumer products company and are about to launch a new diaper brand. To accompany the big advertising and marketing push, you want to sponsor a one-hour Twitter party where parents and caregivers can discuss raising children, focused on issues around diapering and potty training.
You've picked out a unique hashtag, contracted with an influential Twitterer who will pose questions and lead the conversation. You're ready to go. But now you need to make sure you're measuring this conversation so you can learn – and later tell your boss – how effective the chat was.
Step 1: Determine Your Social Goals
Before you jump into measuring every single tweet, photo and Facebook comment posted about your brand, first think about your goals with social media. What are you trying to accomplish or gain through these social channels? And which channels are most relevant to those goals?
The first step in your measurement plan should be to generate a list of what you're trying to achieve from your social media efforts. Social media can serve a variety of purposes, from broadcasting news and information, to answering customer questions and engaging with a community. What is your company trying to accomplish?
You've probably already started interacting on social media sites like Facebook, Twitter, Tumblr, Pinterest, YouTube, and Instagram, depending on the type of information and the format of the content you're sharing. You've probably also considered the audience you want to reach and the tools they're using. So the next step is to think about what you want your audience to do with your content on these channels. Are you trying to get them to read, share, reply, click, purchase, engage? List out all your business goals for social media.
For our Twitter chat example, our goals are probably two-fold:
First, we want to spread awareness of the new product to potential customers
Second, we want to get to know the parenting community on Twitter, particularly the influencers in that community
Step 2: Create Metrics To Measure These Goals
The next step is to match your goals to actual metrics and behaviors you can measure. For example, if you're trying to measure engagement, then what is the practical form of engagement you want to track? Is it retweets or reposts? Replies or comments? Clicks? Here are a few suggestions of behaviors to measure, based on a few common social media goals…
If you want to measure awareness, then use metrics like volume, reach, exposure, and amplification. How far is your message spreading?
If you want to measure engagement, then look for metrics around retweets, comments, replies, and participants. How many people are participating, how often are they participating, and in what forms are they participating?
If your goal is to drive traffic to your website, then track URL shares, clicks and conversions. Are people moving through social media to your external site and what do they do once they're on your site?
If your goal is to find advocates and fans, then track contributors and influence. Who is participating and what kind of impact do they have?
If your goal is to increase your brand's share of voice, then track your volume relative to your closest competitors. How much of the overall conversation around your industry or product category is about your brand?
For our hypothetical Twitter chat, our first goal is awareness, so we want to measure:
The tweet volume and reach of our Twitter chat
How many unique people tweeted with our hashtag
We're also interesting in getting to know this community, so we want to know more about the participants, including:
Any influence metrics we can find (like follower counts and Klout scores)
Relevant demographic information about them (gender, location, etc…)
Step 3: Measure
After you've listed the metrics you want to focus on, now you need to find tools that actually capture these metrics, and then start measuring. In some cases, social media channels themselves provide some form of analytics, in some cases you will need to use third party tools, and in some cases you can build your own using APIs.
If you're not sure which tools to use for which channels, ask around or do a quick Google search and you'll find tons of options.
Many social analytics tools work in real-time, so if you can plan ahead and set up tracking before your campaign begins (and well before your report is due), it will be much easier to access the data you need later.
On Twitter, for example, accessing tweets that are more than a few days old is very expensive, difficult, and far less reliable than collecting and archiving them in real time. When possible, set up your measurement tools before your campaign begins.
The measurement part of this may take some time, so let the tools do their work. Make sure they're tracking the social posts you're interested in, do what you can to filter out spam, and then come back in a few days for steps 4 and 5.
Step 4: Monitor And Report
The fourth step is to report your results. Use your initial findings to set a baseline or benchmark for future measurement, and share these early figures with your important stakeholders. Two important questions to nail down are:
How do your numbers compare to what you expected?
How do they compare to your competitors' or related products and campaigns?
One of the great parts of social media analytics is that you can easily run reports about your competitors to see how they're doing.
This is a also a good time to consider your schedule for regular reporting. Depending on your (and your organization's) schedule, monthly or quarterly reporting may work best, but weekly reporting may work well for others. No matter the schedule, make sure you're checking in regularly on your metrics. Don't let your effort up to this point go to waste! And let your metrics accumulate over time; you'll see how valuable this data will become after a few months have passed and you have older data to compare to your new data.
In your reports, be sure you highlight the important numbers:
Include benchmarks or other contextual information so that your stakeholders can quickly understand what all the figures mean
Consider including visualizations of your data; graphs can help communicate your results quickly and clearly to your audience
Keep your graphs simple and clean
If you're interested in reading more about data visualization, I highly recommend the work of Stephen Few; he has some excellent tips and examples.
Going back to our Twitter chat example, we'll want to prepare a brief report to share internally. We don't have baseline metrics yet to compare these to, but we probably started with a general idea of what we wanted to achieve with the chat.
As you recall, our goals were increasing awareness of the new product and getting to know community influencers for future interactions. Let's say our chat generated 750 tweets from 200 unique contributors and a reach of 500,000. Several participants had Klout scores over 60 and tweeted multiple times.
So, even though this was our first chat, these are very respectable initial numbers. Half a million Twitter accounts were exposed to tweets with our hashtag, and we now have a list of 200 people who were talking about diapers, some of them very influential. We can build on this foundation in future initiatives, nurture relationships with these participants and continue to increase awareness of our new product.
Step 5: Adjust And Repeat
The final step is to carefully review your measurement program. How are these metrics doing? Are you missing anything? Was anything superfluous or unnecessary? Figure out what you can improve, make changes, and then measure some more. Check back in with the goals you set initially and make sure your new metrics actually help you address those goals.
In the case of our Twitter chat, we now realize that we also want to measure engagement around our chat hashtag. We've decided it's important to know how many of our host's tweets were retweeted and replied to, so we can understand what participants found most interesting. We can add this in and include it in our reporting next time.
If you're participating in social media, you really need to understand how you're doing. Is your content having the impact you want? Are you meeting your company's goals with social media? This is why monitoring and measuring your social media activities is so crucial – you need reliable and consistent analytics that help you track your success on channels like Twitter, Facebook, and YouTube.
About the Author: Jenn Deering Davis, Ph.D., is a co-founder of Union Metrics, the company behind TweetReach, a provider of Twitter analytics. You can find her on Twitter here.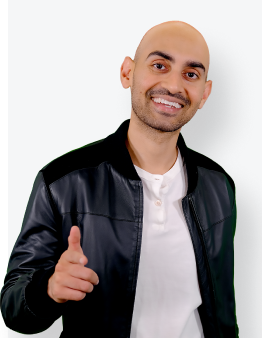 See How My Agency Can Drive More Traffic to Your Website
SEO - unlock more SEO traffic. See real results.
Content Marketing - our team creates epic content that will get shared, get links, and attract traffic.
Paid Media - effective paid strategies with clear ROI.