The web is a crowded place, with millions of articles being shared every day on social media. Wouldn't it be nice to know the types of content that resonate with readers the most?
Here, at BuzzSumo, we've crawled and analyzed over 120 million articles. In this post, we'll show you the types of content that people like to share the most on Facebook, LinkedIn, Twitter, and Pinterest.
1. How to Create Resonating Content for Facebook
Quizzes are the most engaging type of content on Facebook.
We analyzed the top million most shared articles in the past six months, and we categorized them into different content types, such as quizzes, list posts, how-to articles, videos, giveaways, and infographics. The most popular content type, by far, was quizzes, which averaged 51,968 total Facebook shares (likes + shares). In contrast, the average article (among the top million), had 15,527 total Facebook shares.
There's a good reason why we love to share quizzes on Facebook. It feeds our ego and strengthens our identity. When we share our quiz results with our friends, it gives them a glimpse into who we are, what we're interested in, and what we value.
BuzzFeed, in particular, seems to have mastered the art of quizzes. These were the five most shared quizzes on Facebook in the past six months:
The optimal number of words for an article on Facebook is 2000-2500.
With mobile devices and shortened attention spans, surely we should keep our content short and sweet, right? Surprisingly, that's not the case.
When we compared the number of Facebook shares to the number of words in an article, we found that articles with 2000-2500 words had the most Facebook shares, at an average of 7846.8 shares. This was 15% greater than articles with 0-500 words and 24% greater than articles with 500-1000 words.
However, once articles surpassed 2500 words, the average number of shares dropped again. So, although you should write comprehensive, detailed articles, you shouldn't go overboard.
Here's a chart that shows the relationship between the number of words in an article and the average number of Facebook shares:
The optimal length of a video on Facebook is 4 minutes to 4 minutes, 20 seconds.
Videos, as you might expect are very popular on Facebook. But, what's the optimal length of a video? Do people tend to share short ones or long ones more?
We analyzed the 500,000 most shared YouTube videos and found that videos of 4 minutes to 4 minutes, 20 seconds long averaged 79,859 total Facebook shares, which was the best. In fact, generally speaking, long videos performed much better than short ones. The worst performing videos were 0-20 seconds long and 40-60 seconds long.
Here's a chart showing the correlation between the length of the video (in seconds) and the average number of Facebook shares:
The top ten publishers on Facebook have 60% of all Facebook shares.
Here's a sobering statistic: out of all the sites publishing on Facebook, the top ten publishers have about 60% of the total number of Facebook shares on a given day. One of them even garnered 57% of all shares, and that was YouTube.
BuzzFeed as the #2 publisher won't surprise many people, but Facebook users also love to share thoughtful, insightful articles from the New York Times in addition to entertaining articles, such as those found on BuzzFeed and Upworthy.
How to Create Resonating Content for LinkedIn
The number of words in the most shared articles on LinkedIn is 3500-4000.
Like Facebook users, LinkedIn users prefer to share long-form content. Articles with 3500-4000 words performed the best, averaging 251.9 LinkedIn shares, while articles with less than 500 words performed the worst, averaging 139.12 LinkedIn shares.
There could be many reasons for this, but certainly, one to consider is that LinkedIn users want to establish themselves as thought leaders and experts in their fields. Long-form, detailed, comprehensive posts are often filled with useful insights and backed by research. Sharing these types of articles makes us look smart among our colleagues.
However, just because LinkedIn users prefer long-form content doesn't mean you should stuff articles with as many words as possible. Most articles we analyzed had a lot of words, but they were formatted in a way that was easy to read, with lots of visuals mixed in along with the text.
A perfect example is this SmashingMagazine article about designing call-to-action buttons, which has over 3500 words, yet it is filled with lots of gorgeous imagery and screenshots. Also, take a look at this Atlantic article about office speak (over 1000 LinkedIn shares). It has over 3500 words, too, but it includes plenty of eye-grabbing images, spiffy quotes, and charts. If you have no experience with writing long-form content, take these examples, and copy the way they are formatted.
LinkedIn members love actionable articles on self-improvement.
It's pretty clear that LinkedIn members love to share articles about self-improvement. When we analyzed the keywords in the titles of popular articles, we found these were the most frequently used:
leader: 443 average LinkedIn shares
habits: 332 average LinkedIn shares
mistakes: 216 average LinkedIn shares
career: 337 average LinkedIn shares
managers: 275 average LinkedIn shares
lessons: 272 average LinkedIn shares
resume: 264 average LinkedIn shares
employees: 250 average LinkedIn shares
interview: 229 average LinkedIn shares
advice: 223 average LinkedIn shares
trends: 219 average LinkedIn shares
It's not surprising that topics like leadership, career, and interviewing are among the most popular. This doesn't tell us anything new since that's essentially what LinkedIn is all about! However, words like "habits," "lessons," "advice," and "mistakes" do tell us that LinkedIn members are specifically interested in actionable tips on improving oneself. And, the fact that "trends" is a popular word indicates that LinkedIn users are looking for insights into what the future holds in their industries.
A great way to see headline ideas is to do a site search at BuzzSumo. For instance, if you want to see a list of popular articles that include the word "habits," perform a search for "linkedin.com habits" that will bring the following list of results:
Here are some other topics that receive a lot of engagement on LinkedIn:
entrepreneurship: 228 average Linkedin shares
engineering: 231 average Linkedin shares
customer service: 192 average Linkedin shares
ecommerce: 186 average Linkedin shares
productivity: 186 average Linkedin shares
education: 180 average Linkedin shares
communication: 180 average Linkedin shares
marketing: 163 average Linkedin shares
3. How to Create Resonating Content for Twitter
Popular topics on Twitter range from sports to climate change.
When we analyzed the most popular topics of content shared on Twitter, we discovered there were some similarities between the audiences of Twitter and LinkedIn. Like LinkedIn, Twitter users are interested in sharing articles related to success, productivity, and entrepreneurship. Unlike LinkedIn, they like to share content unrelated to self-improvement as well.
Here are the ten most popular topics of articles shared on Twitter, ordered by their average number of Twitter shares among the top one million most shared articles on Twitter in the past six months:
Sports (1239 average number of Twitter shares)
Vegan (971 average number of Twitter shares)
Success (935 average number of Twitter shares)
Productivity (922 average number of Twitter shares)
Entrepreneurship (844 average number of Twitter shares)
Psychology (833 average number of Twitter shares)
Science (831 average number of Twitter shares)
Giveaway (775 average number of Twitter shares)
Climate Change (755 average number of Twitter shares)
Happiness (738 average number of Twitter shares)
Other popular topics on Twitter include: technology, travel, advertising, content marketing, and health.
Article headlines on Twitter should be kept between 45-50 characters long.
It's important to be mindful of your headline length, particularly on Twitter because of its character limit. We found that the most tweeted articles had 50 characters in their headline, although anywhere from 45-49 characters generally performed well. Because most people share the headline when they tweet a link to an article, 50 characters leaves plenty of room for commentary or reactions.
If you must have a headline over 50 characters long, the "danger" limit to keep in mind is 80 characters. Of the one million most retweeted articles, only 12% had 80 or more characters in their headline.
This headline from The Next Web has 50 characters, which leaves plenty of room for other content, such as hashtags, a link, commentary, etc.
4. How to Create Resonating Content for Pinterest
Recipes dominate Pinterest.
If you're a food publisher and you're not focusing on Pinterest, you're missing out. Food content is the #1 most pinned category on Pinterest. But there definitely are other types of content popular with Pinterest users as well. Here are the rankings of what is most pinned on Pinterest:
Food
DIY
Wedding
Art
Baby + Kids
Fashion + Style
Home Decor
Beauty
Gardening
Inspirational Content
Infographics do well on Pinterest, even B2B infographics.
If you're a B2B company, you might think that Pinterest isn't worth the bother. However, there is one way to break into Pinterest, and that's with infographics. Surprisingly, we saw lots of examples of B2B infographics being shared widely on Pinterest.
One example in the marketing industry is this infographic on the best days to post on Facebook, segmented by industry, which generated 674 pins. In the career industry, there is this infographic about educating the workforce, which had over 1000 pins.
The shelf-life of a Pin is longer than a Tweet or a Facebook share.
How often have you entered a search term in Google and found a tweet or a Facebook post in the top 10 or top 20 results? Rarely.
Now, how often have you found a Pinterest board in the top 10 results? Still rare, depending on what you're searching for; but in our experience, they pop up much more frequently. In fact, Pinterest boards ranking high in the SERPs is something others have seen as well.
What can you do to take advantage of this? If your audience is equally split among Pinterest, Facebook, and Twitter, you should focus on getting your content pinned more. The more often it's pinned, the more likely it will appear in someone's Pinterest board, and the more likely that board will appear in someone's search results.
Conclusion
So there you have it. These are some of our findings when we analyzed the content that performed well on Facebook, LinkedIn, Twitter, and Pinterest. Do you have any tips on creating content for any of these social networks? Share them in the comments below.
About the Author: This article was written by Henley Wing of BuzzSumo.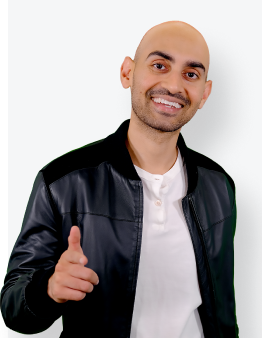 See How My Agency Can Drive More Traffic to Your Website
SEO - unlock more SEO traffic. See real results.
Content Marketing - our team creates epic content that will get shared, get links, and attract traffic.
Paid Media - effective paid strategies with clear ROI.
Are You Using Google Ads? Try Our FREE Ads Grader!
Stop wasting money and unlock the hidden potential of your advertising.
Discover the power of intentional advertising.
Reach your ideal target audience.
Maximize ad spend efficiency.