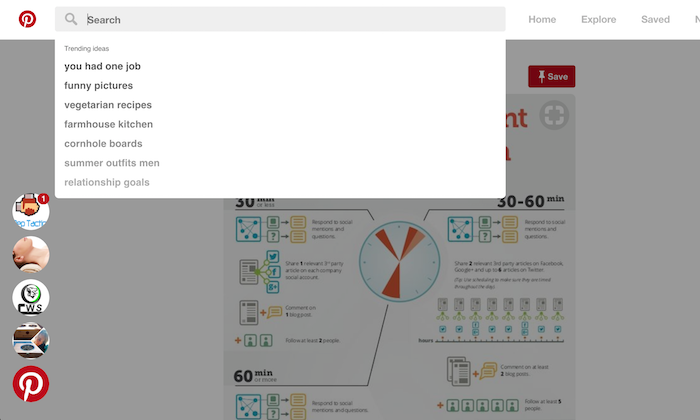 I am going to come out and say it: Pinterest is the most underrated search engine out there.
Yep, Pinterest is a search engine, not just a social media site.
Pinterest is highly relevant to a variety of industries, including ecommerce and, yes, even digital marketing.
Today, I want to talk about how Pinterest search works and how you can use it to drive traffic to your site — even if you aren't in the lifestyle or fitness industry!
Don't think it's possible?
Take a look at these success stories:
Brian Lang, of Small Business Ideas, used Pinterest to drive nearly 2 million pin views to his e-commerce account.

I use it to drive 10,000 visitors a month to my website.
Anna Runyan used Pinterest to increase page views on her career-focused website from 100,000 to 500,000 page views per month.
About.com leveraged Rich Pins and saw a 40% increase in Pinterest traffic in just the first week.
These examples show the results aren't small increases — they are massive.
If you think Pinterest is nothing more mid-thirties women pinning diet tips and parenting hacks, you are missing out on a huge traffic driver.
Pinterest can help you create an incredible surge in traffic for free.
If you are willing to put in a bit of work, of course.
So, how did the hybrid social media/search engine site start?
Ben Silbermann, Evan Sharp, and Paul Sciarra co-founded Pinterest in March 2010.
The site offers a way for users to save or 'pin' sites they love and organize them virtual cork boards, like the ones below.
Just six years later in September 2016, the site boasted 150 million active users each month.
In April 2017, that number grew to 175 million monthly active users.
To put that number in perspective, it is nearly 25 times the population of the San Francisco Bay area.
While the majority of Pinterest users are female, male users now make up 40% of the site's monthly active users.
Jon Kaplan, Head of Global Sales at Pinterest, had this to say about what sets Pinterest apart:
"People use this platform in a very different way than they use other platforms that are considered "social." What Google did for information retrieval we're trying to do for the discovery of new ideas."
Brands simply don't understand the power of Pinterest and—it is time to change that.
How Pinterest search works
Nearly 2 billion searches are performed on Pinterest each month.
Just like Google, Bing, and Yahoo, Pinterest uses an algorithm to determine what pins to show when a user types in a query.
Type in a query into the search bar at the top of the page, and the site will return a variety of results.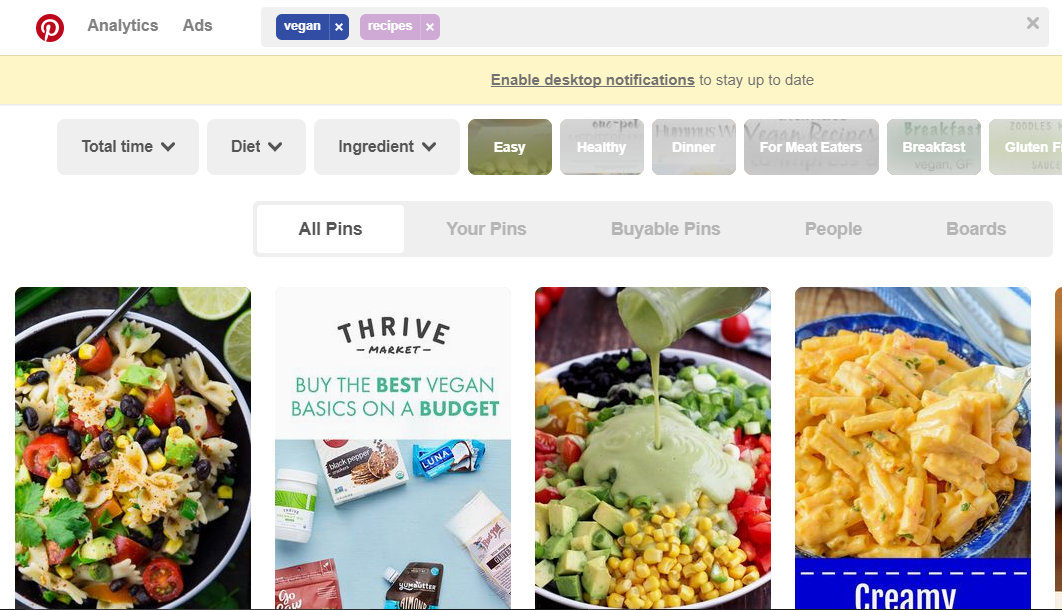 However, the way that algorithm works is very different from traditional search engines.
Ben Silbermann, Pinterest's cofounder and CEO, had this to say about how the search engine functions:
"We often talk about Pinterest as like a human indexing machine. Google built these crawlers that would go out, and these amazing algorithms. We give people tools that let them organize in a way that makes sense to them, and in doing that they organize in a way that makes sense to other people."
This tells us Pinterest uses a much different search algorithm than Google.
Stephanie Rogers, Software Engineer at Pinterest, confirmed that Pinterest does use machine learning to detect spam, provide recommendations, and predict the Pinnability of a pin.
Kevin Ma, Software Engineer on the Discovery Team at Pinterest recently shared how deep learning is used in Related Pins:
"Now, for the first time, we're applying deep learning to make Related Pins even more relevant. Ultimately, we developed a scalable system that evolves with our product and people's interests, so we can surface the most relevant recommendations through Related Pins."
What does all this mean?
Just like with Google, we don't know exactly what factors Pinterest uses to determine what Pins it shows to users.
However, we can make a pretty good estimated guess based on the information they do release.
Pinterest search uses a mix of machine learning, deep learning, and the user engagement to determine what Pins will rank well.
Which sounds completely useless, but it actually tells us a lot.
Create and organize your Pins in a way that makes it easy for people to find what they are looking for.
It isn't complicated at all.
But, what does that really mean?
Don't worry, I've got plenty of examples for you.
Say, for example, I am looking for a way to store my kitchen knives. I actually ran across this problem last week and turned to Pinterest to find a solution.
I wanted a neat way to store a variety of different sizes, so a butcher block type of knife block with pre-cut slots wasn't going to work.
I've seen those magnet strips, but I am not sure if I love those from a sanitary perspective. I could be convinced otherwise.
I start my search by searching Pinterest for "knife storage."
Like Google, Pinterest uses an auto complete function, which offers additional ideas based on my query: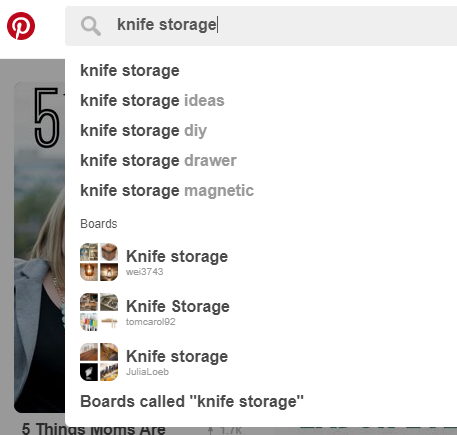 The suggestions include adding "DIY," "ideas," and searching specific boards.
Alternatively, this is what Google autocomplete provides for the same search: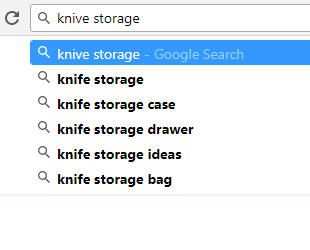 Pinterest search observation #1: Auto-complete skews towards DIY solutions and Pinterest boards. Makes sense.
I decide to stick with knife storage as my search query to see what my options are. Here are my results:
There are two things to note here – first, there are additional modifiers at the top of the search results.
Second, there is a promoted pin for Wayfair rugs in my feed – which is totally unrelated to my current search.
However, it is related to a search I made last week when I was looking for a new rug.
Pinterest search observation #2: Promoted Pins are based on search history as well as the current search.
Next, I click on "safe," which is then added to my original search query.
Additional modifiers change to match my current query.
Pinterest search observation #3: Pinterest makes it easy to modify your search results without returning to the original search page.
Each time you type in a query Pinterest offers modifier that leads you down a path to your preferred results.
For my knife storage search, it might look something like this: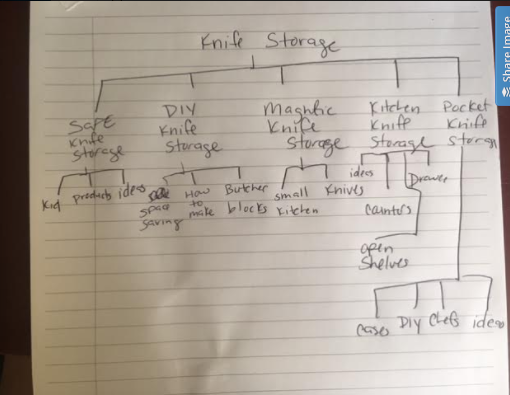 Pinterest search observation #4: As a search engine, Pinterest is more intuitive to use. The branch style search results make it simple to guide the engine towards the results you are looking for.
So, how do you use Pinterest to drive massive amounts of traffic?
How to increase your Pinterest traffic
Step 1: If you haven't already, you need to create and optimize your business profile.
Go to https://business.pinterest.com/en, then click "Join As a Business." You will see this form:
Once you have filled this section out, select your interests based on topics your target audience is interested in.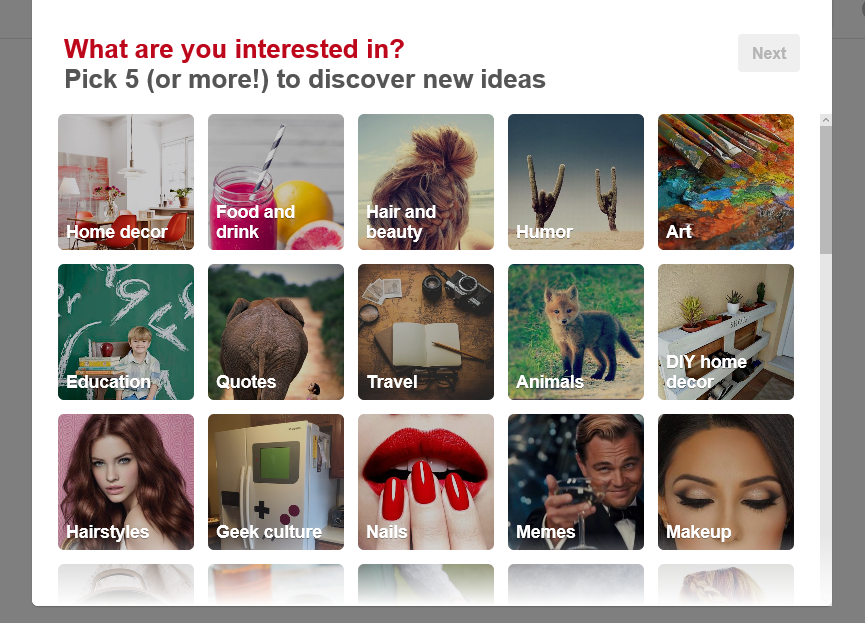 These interests will be used to populate your home feed.
Great, you are in!
Now it is time to set up your profile, which has four main sections:
Your picture – Use your logo, but if your logo is very plain create a custom image instead.
Your business name – This is the title of your account. It should reflect your business. You might include additional words, i.e.: Neil Patel Digital Marketer or Joe Jock Personal Trainer
Your website URL – Pretty self-explanatory, but make sure it is correct.
Your description – The "About You" section, this is a one-or two-line description that explains what you do.
Make sure to fill out this section completely and add key terms where they make sense.
Don't try to stuff a bunch of key terms in that have nothing to do with your niche, just consider what people might be searching for to find you.
Remember, Pinterest focuses on the user experience even more than other search engines.
Now you can start creating boards, which serve as silos for your content.
You can add new boards whenever you want, so don't stress about creating them all right away.
Here are a few of mine:
Step 2: Use high-quality, optimized photos.
Pinterest is a visual site. If you aren't using high-quality images you are missing the entire point.
Seriously.
Images are vital, even if you aren't in a visual industry like ecommerce.
For industries focused on business and tech, infographics can actually be used to drive a ton of social traffic.
Here are a few tips for optimizing your Pinterest photos.
Use high-quality stock photography if you use stock photos. I like Morguefile, Death to Stock Photography, and Pixabay.
Add your URL to all photos using an editing software like PicMonkey or Canva and add it as the source of the image when creating the Pin.
Use large, vertical photos. According to Ali at Give Me Some Oven, vertical images help her drive more than 1 million page views a month.
Pinterest gives you a lot of space to work with, so use it.
Step 3: Optimize your Pins so they get found.
You've probably noticed there is an awful lot of optimizing on Pinterest. Which is one of the reasons I call it a search engine!
Now that you have your pictures optimized, you need to optimize the rest of your pin.
Here is what that means.
To create a pin, log in to your business Pinterest account, then click the plus sign in the upper right-hand corner:
You will see three options:
For this example, let's go with "Upload an Image." We will add an image and the link ourselves.
We are going to add this post to my Pinterest board:
Actionable, catchy title, and attractive images. Perfect for Pinterest.
Add the URL, then choose a board to add it to.
Remember, boards help you organize your Pinterest content, so you want to have one for each type of content you share.
Since I don't have a board about writing, I am going to create one:
Then click "View My Pin" and "Edit My Pin."
Add the description of the Pin, making sure to include key terms you want to target.
For this, I did some searching myself to see what people look for on Pinterest:
"Writing tips" is a good one.
Here is my description:
"Writing tips so you can produce quality content in less time."
It could be a little longer, but it covers what the article is about, so there is no need to add more.
A few tips for writing Pinterest descriptions:
Do not overly-optimize this section.
Instead, add a thorough description with key terms that make sense.
Remember the branch board for my knife storage problem? Use the autocomplete function to find and add key terms.
Whatever you do, don't just pin your contact page and expect to get tons of traffic, like this:

To be fair, two thousand pins on a plain old contact page isn't too shabby, but do you think it is really driving traffic?
I highly doubt it.
A little Pinterest description hack: Test titles performing well in Google AdWords in Pinterest.
Always try to cross-leverage date when you can.
Step 4: Remember it is a social site and be social.
But Neil, you just spent the whole article telling me Pinterest is a search engine!
I know, and Pinterest is a search engine.
People go to Pinterest to find ideas and information.
But it is also part social media.
If you want to increase your Pinterest traffic by 67%, you need to spend the time to be social and interact with other users.
It is how you create boards users find useful, and it is how you get noticed by other Pinners.
Don't just pin your own content, that is the digital equivalent to constantly talking about yourself.
Don't be that person.
Search for topics you are interested in and add articles to your boards. You will draw attention from those Pinners and provide your audience with content they are interested in.
Follow other Pinners in your industry – this will give you a source of interesting new pins, and help you increase your own followers.
Join group boards – they are an explosive way to grow your blog traffic.
You can find Group Boards by searching on PinGroupie or the site itself. Group boards are denoted by having multiple contributors, like in the screen shot below.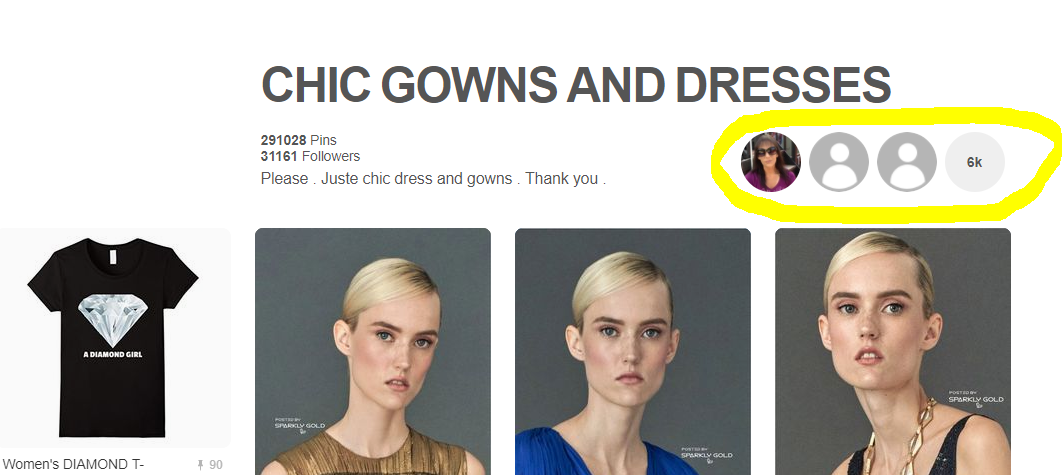 According to Tehmina Zaman, group boards can help you dramatically increase followers, increase the number of repins and help create brand ambassadors.
When you add a pin to a group board, the members of that board see it and they might repin your content onto their own boards.
Even better, their followers and people similar to their followers see it in their feeds.
Now that you've created an account and optimized your Pins, let's look at some of the tools Pinterest offers.
Yes, some of these are paid, and I am a firm believer that you can drive tons of Pinterest traffic for free.
But, you need to understand all the tools available to you if you want to be effective.
Pinterest tools & resources
Ready to get started building your Pinterest empire? Once you have put all the information here to work, these tools and resources will help you keep growing your traffic.
Pinterest offers several tools for businesses, including:
Buyable pins feature a price and allow consumers to easily make a purchase. They are denoted by a price, as shown below, and are available only to Pinterest Business account users who use BigCommerce, Salesforce Commerce Cloud, or Shopify.
Promoted pins, Pinterest's version of an ad, are denoted by a discrete "promoted by" label.
They look like a regular pin but are shown to more users.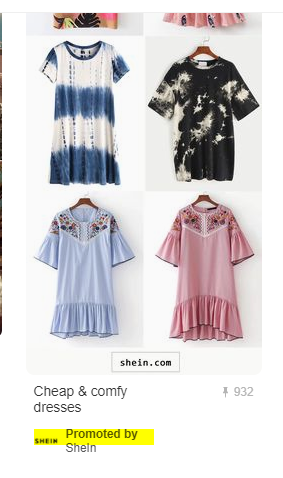 Rich pins allow you to include additional details about your website on your pins. You simply need to verify your site and include metadata.
These third-party tools can help you save time and dramatically increase your traffic.
Buffer allows you to automatically create pins for content you add, create a posting schedule, and post to multiple other social networks. One of the biggest benefits is Buffer allows you to integrate your Pinterest activity with all your other social activity, like scheduling Tweets or Facebook posts.
Tailwind is similar to Buffer in that it allows you to schedule pins, but it was designed specifically for Pinterest, so it offers more options. Use it to schedule pins, find content, monitor your performance, and increase your reach. Tailwind also works with Instagram.
IFTTT is a free, incredibly useful tool for automating tons of the online actions you take every day. It stands for "If this, then that" and allows you to use formulas for action. For example. "If I use a specific hashtag on Instagram, then automatically pin the image to a preset board." or "If I publish a new post on WordPress, then Pin it to a specific board." Check out IFTTT formulas for Pinterest here. It is extremely useful for automation. There are dozens to choose from.
These resources will keep you up to date on changes to Pinterest's offerings and algorithm.
Conclusion
If you are looking for a free, simple method to drive incredible traffic to your site, it is time to give Pinterest a chance.
478 million people turn to Pinterest each month to find inspiration, education, and information.
Your site could be one of their destinations.
Have you had success using Pinterest as a traffic source? What was the most effective strategy for your brand?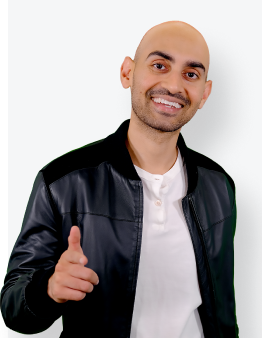 See How My Agency Can Drive More Traffic to Your Website
SEO - unlock more SEO traffic. See real results.
Content Marketing - our team creates epic content that will get shared, get links, and attract traffic.
Paid Media - effective paid strategies with clear ROI.
Are You Using Google Ads? Try Our FREE Ads Grader!
Stop wasting money and unlock the hidden potential of your advertising.
Discover the power of intentional advertising.
Reach your ideal target audience.
Maximize ad spend efficiency.