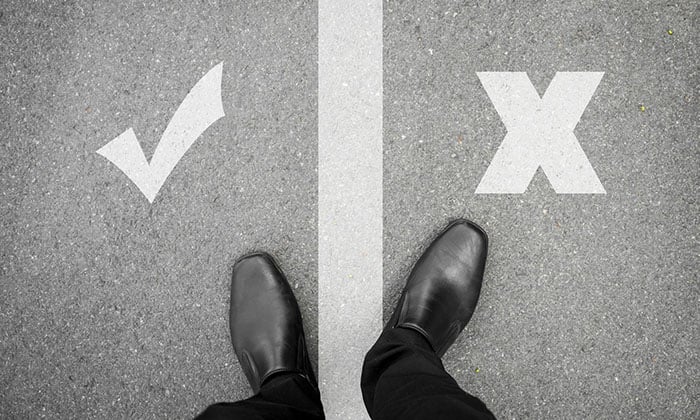 When it comes to Google, you have to play by the rules.
They won't have you gaming their system for undeserved traffic.
Google won't stand for the black-hat strategies search engine marketers used in the past to scam the system.
The search-engine titan sees itself as a way to disperse quality information to consumers over the internet.
People who abuse the system for their own purposes — well, it isn't an option anymore.
Strategies like blog networks, paid links, and comment spam just won't work.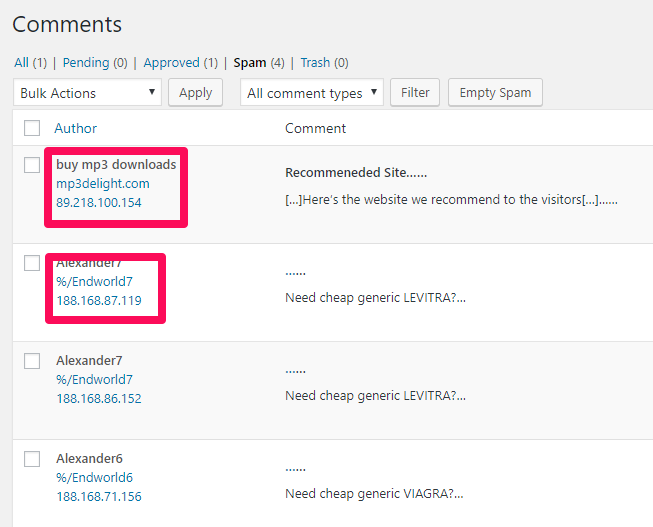 Backlinks, however, if done correctly, will allow Google's favorable light to shine upon you.
I've talked about backlinks quite a bit. In fact, it's the most important component from over 200 different algorithm factors.
Let's break down what types of backlinks Google likes and look at a few different strategies to get high-quality backlinks for your website.
What does Google want from backlinks?
Before we get into backlinking strategies and best practices, let's first talk about the quality guidelines you should keep in mind.
Examine the difference between the quality versus quantity of links.
"Any links intended to manipulate a site's ranking in Google search results may be considered part of a link scheme and a violation of Google's Webmaster Guidelines."
That's right: Google doesn't mess around.
Take the backlinking services on Fiverr. When you see an offer as low as five dollars for 25,000 top SEO links with guaranteed results, run away.
Do NOT use those services. Google will ban your site faster than you can say, "I didn't know I couldn't do this."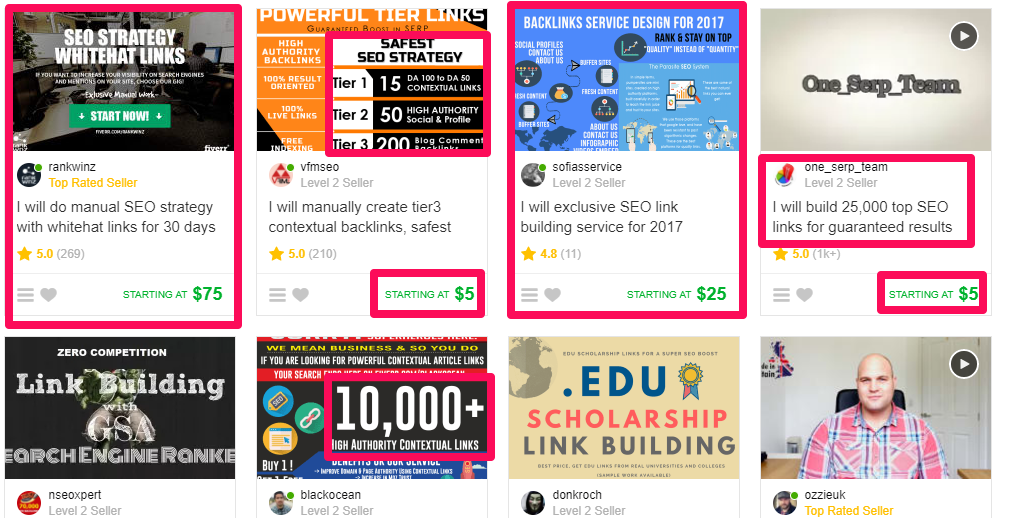 Understand the domain authority of inbound links.
All links are not created equal, so make sure you're looking for the best ones to add to your site.
To do this, find the Domain Authority (DA) of inbound links to your competitors' websites.
Check out where your competitors get their high-DA links with Open Site Explorer.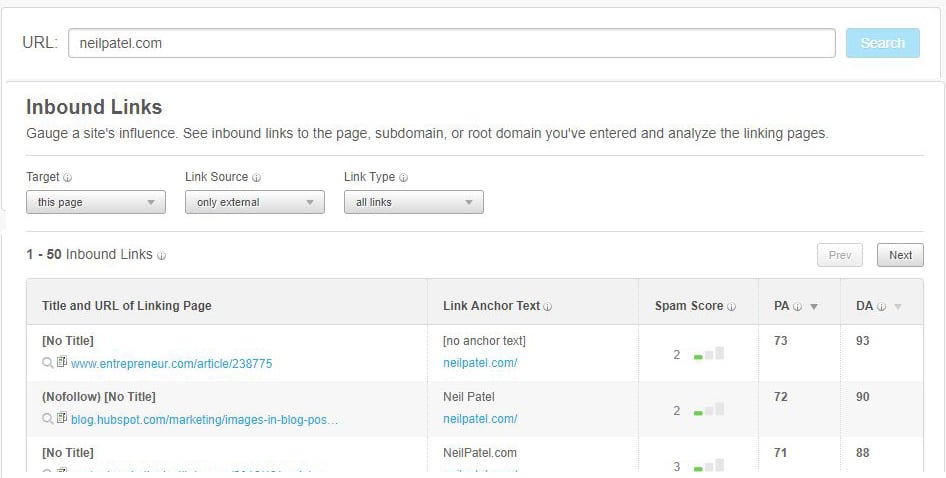 As you can see from the search we did, some of the highest DA links to my site come from Entrepreneur and HubSpot.
If we want additional high-quality links for Quick Sprout or Crazy Egg, we could reach out to these sites for similar links to relevant pages.
Make sure you have a high standard of content quality.
High-quality content is just as important as high-quality links.
While the two overlap, let's spend a second discussing how quality content leads to quality links.
First, content separates your site from the rest.
For example, when you have 1,250 articles, only about 50 of them will be the caliber needed to get backlinks.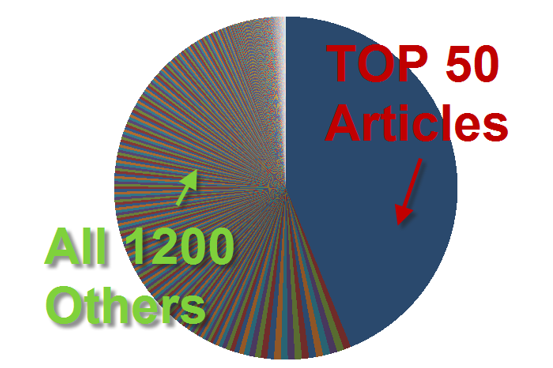 That means if you want to stand out from the rest, you need to get really good at creating quality content.
Find an angle that's relevant and puts your readers first, optimize the copy, and be sure to include a CTA.
Once you have the rules of the game down, make sure to study up on these seven strategies that provide a high level of quality to your content and links.
1. Draw experts together to write roundup blog posts
Great blog posts are link-building machines.
That's why sites with blogs generate 97% more indexed links than sites without a blog.
The challenge is getting noticed: a few million blog posts are written every day.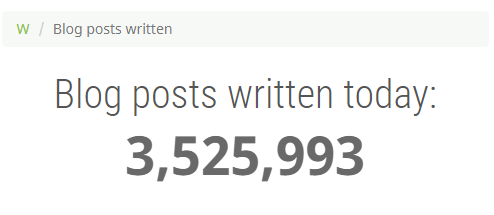 How do you stand out from the crowd? One proven strategy is roundup blog posts.
Just like the video says, you want to interview experts in your space.
By creating one piece with all these opinion leaders, you can get your content in front of a whole new audience.
Do a Google search for the top professionals in your niche.
Google makes it easy by showing you some of the most popular blogs.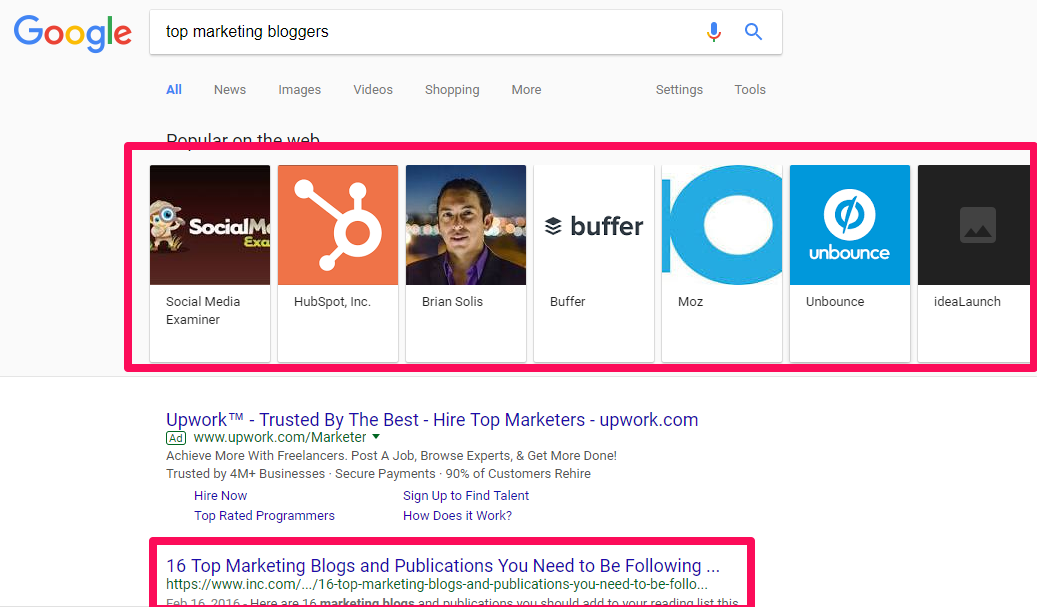 Next, reach out to them. Keep reading to find out some great outreach tactics (tip #4).
Ask them relevant questions that your users want to know.
When you put their answers together, you have a complete article that respondents will hopefully share for you on social media.
Often, they'll even refer back to the post in their own content.
2. Write your cornerstone posts 
Roundup posts are great for getting some initial traction, but you also want to create content that demonstrates your own knowledge of the content on your website.
A cornerstone post shows you know your stuff.
They're either the combination of a few blog posts or some type of guide you create where all your knowledge is in one place.
Yoast built their entire business around their WordPress SEO plugin, so it makes sense their cornerstone content is going to be related to SEO.
Their WordPress SEO article discusses how users can improve their search strategy with a WordPress site.
Of course, a lot of the strategies they discuss in the article tie into their free Yoast SEO plugin.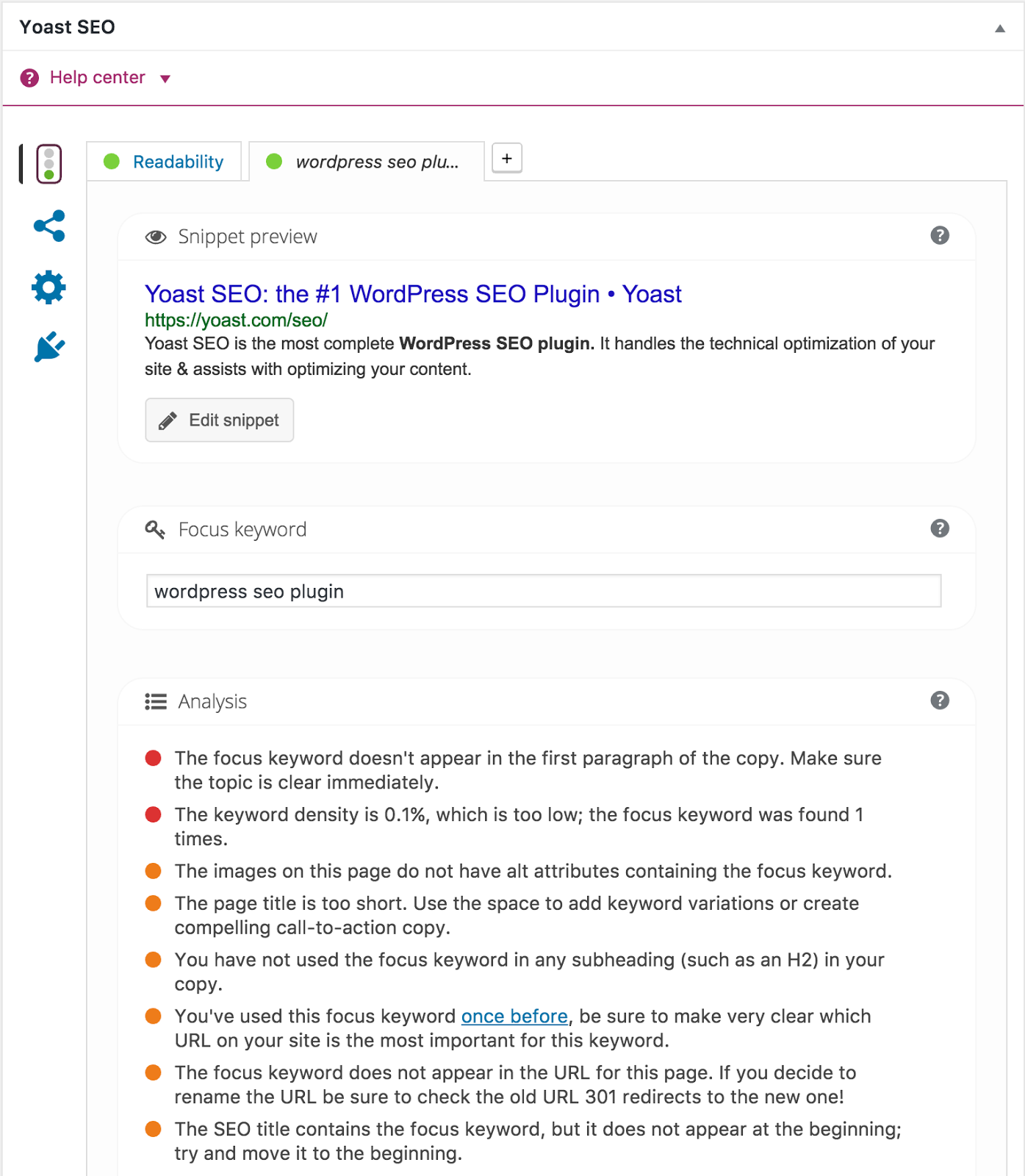 That's what makes this cornerstone content great.
It garners a lot of shares and links while also promoting their brand.
The next example shows how to keep your cornerstone content simple.
In the past, I've discussed how Brian Clark started Copyblogger with his free Copywriting 101 report and two blog posts.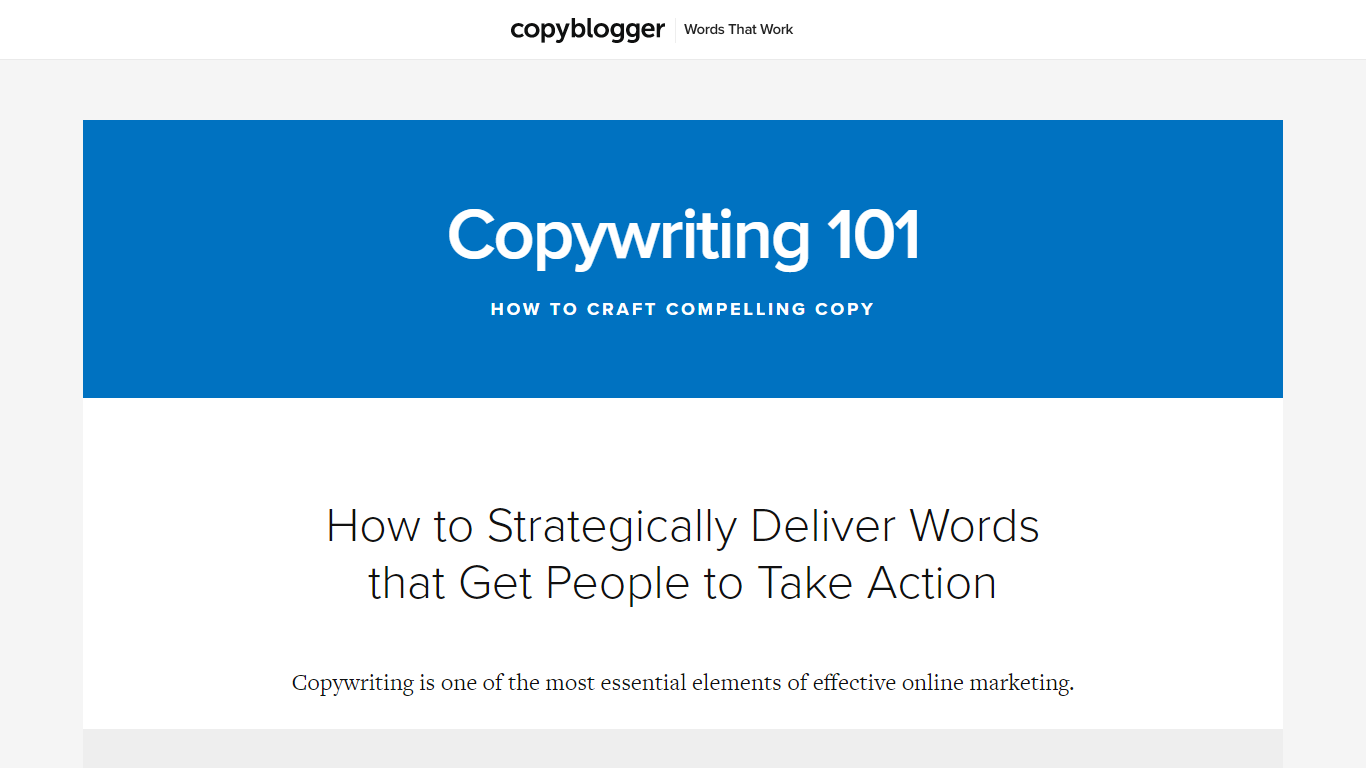 Finally, great cornerstone content can accelerate your search traffic.
For instance, take the guide I wrote about link building on Quick Sprout.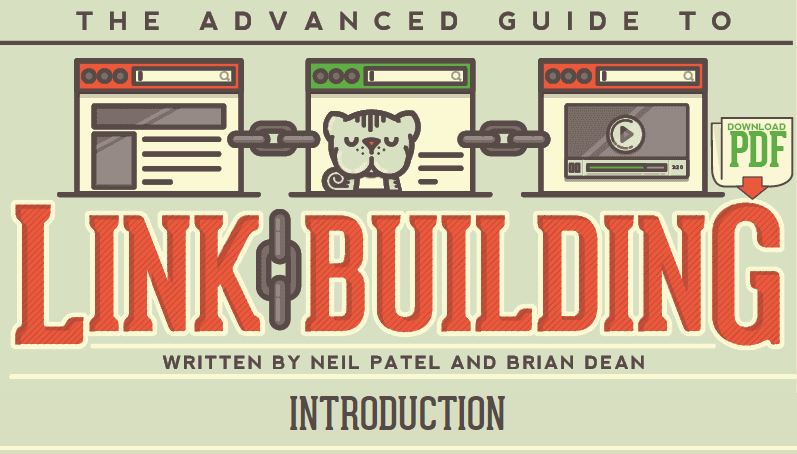 It was a high-performing post that was part of the reason my traffic on Quick Sprout rose to more than 700,000 visitors per month.
The key: this guide uses the principle of reciprocity.
It was high-value content I gave away for free to help digital marketers decide what strategies and tools they wanted to use for their own link-building campaigns.
3. Create shareable infographics
Infographics combine the visual elements that our brains crave when we interact with others, along with the data our minds need to back up those images.
Kissmetrics has devoted an entire page to infographics to help marketers visualize the information presented to them.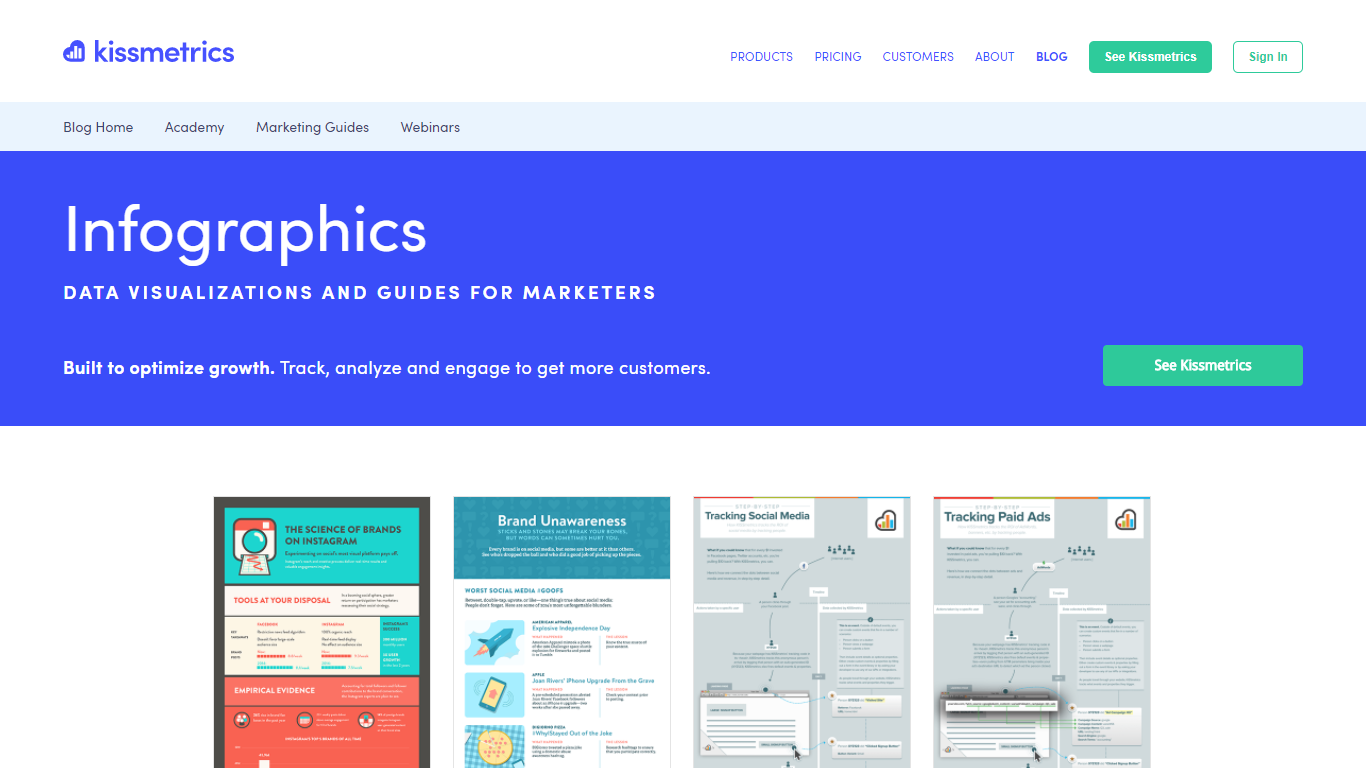 Infographics work well as link bait for companies who don't want or have the capacity to create their own.
The easiest way to create an infographic is to repurpose an article or video you've already made.
Take all the data and specific steps, then make it visual.
To make my own infographics, I like to use Infogram and Piktochart.
Both tools offer similar services and have free and paid options depending on what your needs are.
Infogram offers 35 templates and more than one-million free images to pick from.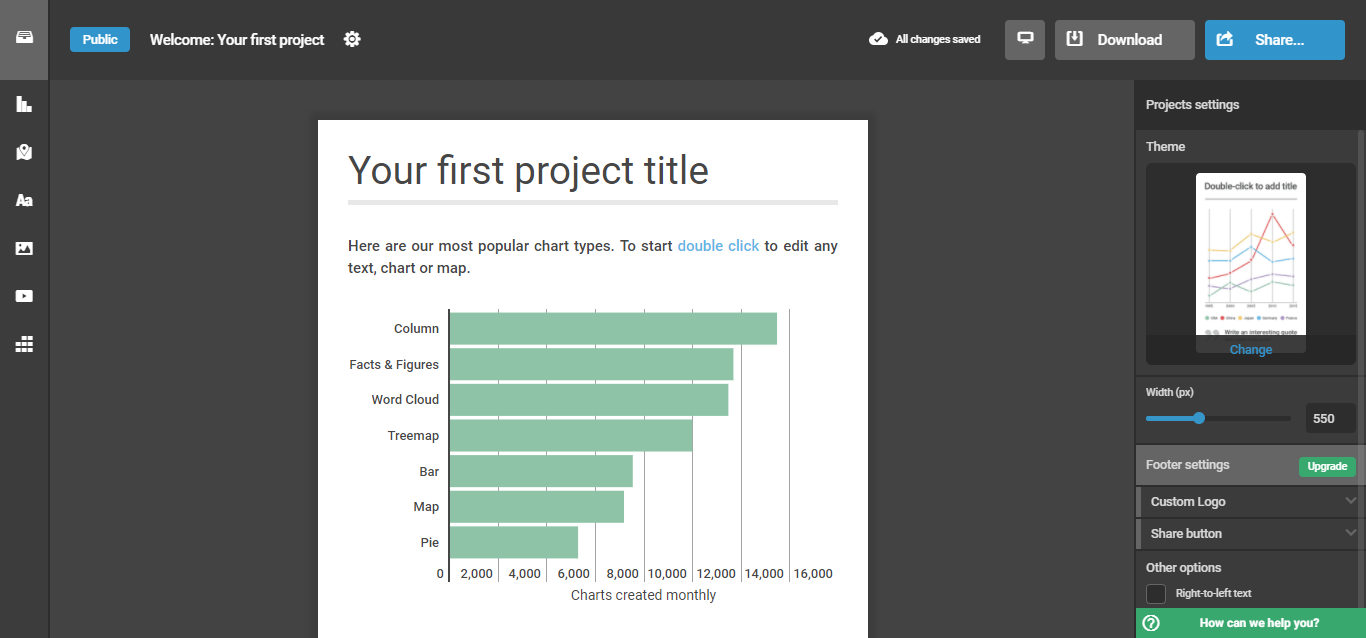 Piktochart has more than 600 template options to pick from. Otherwise, it's a similar service to Infogram.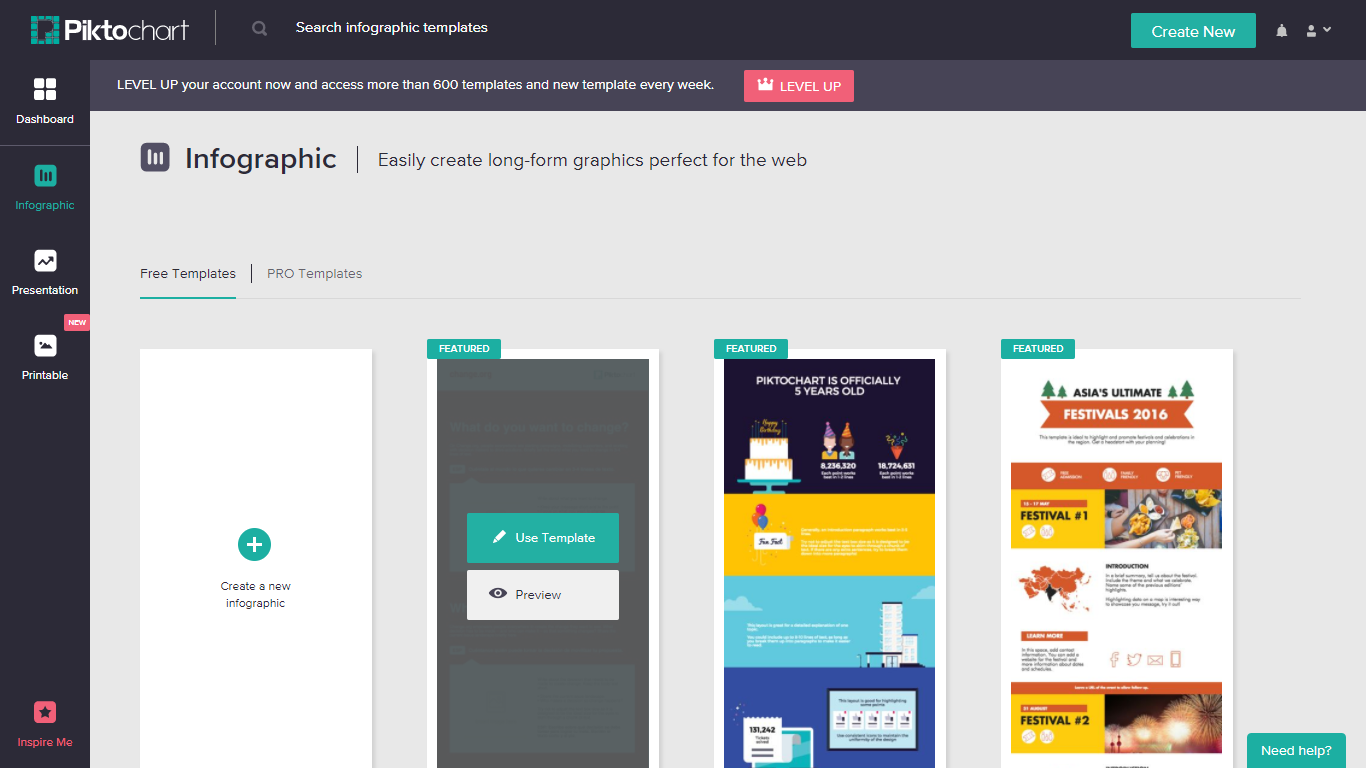 Once you create your infographic, you can share it on your website with an embedded link.
This is what Kissmetrics did with The Science of Brands on Instagram.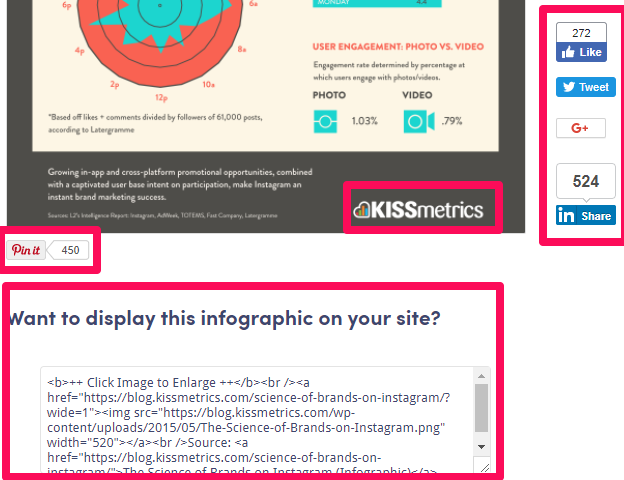 In social shares alone, this blog post is a search dynamo with 450 pins, 524 LinkedIn shares, and 272 Facebook likes.
Even better, we checked it out on Open Site Explorer and found 28 links to it, including high-quality links from AddThis and WebProNews.
At the end of the day, every infographic we publish has the potential to add even more links to our website.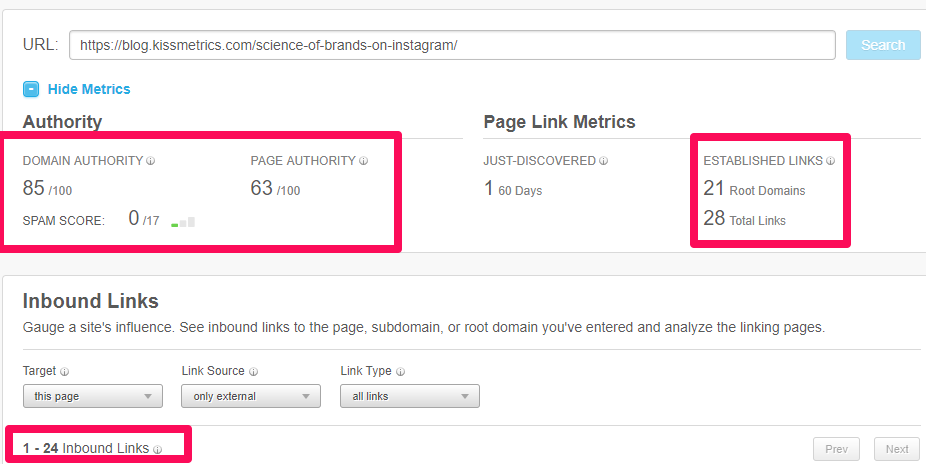 4. Design an outreach strategy
Outreach plays a major role in every linking strategy we discuss in this article, so let's dig in a bit on how to get it done right.
Luckily, there are a few tools to automate and make the outreach process a bit easier.
Like Pitchbox, for instance.
Not only does the automation tool help you find the right contacts to request a backlink, but you can also add intelligent templates on the software to follow up with these prospects.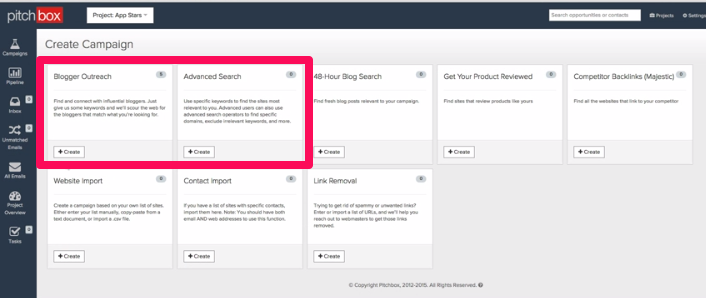 BuzzStream helps you build profiles of your prospects so you can find a targeted audience for your campaign.
Then, use it to design automated templates to help you connect with your prospects.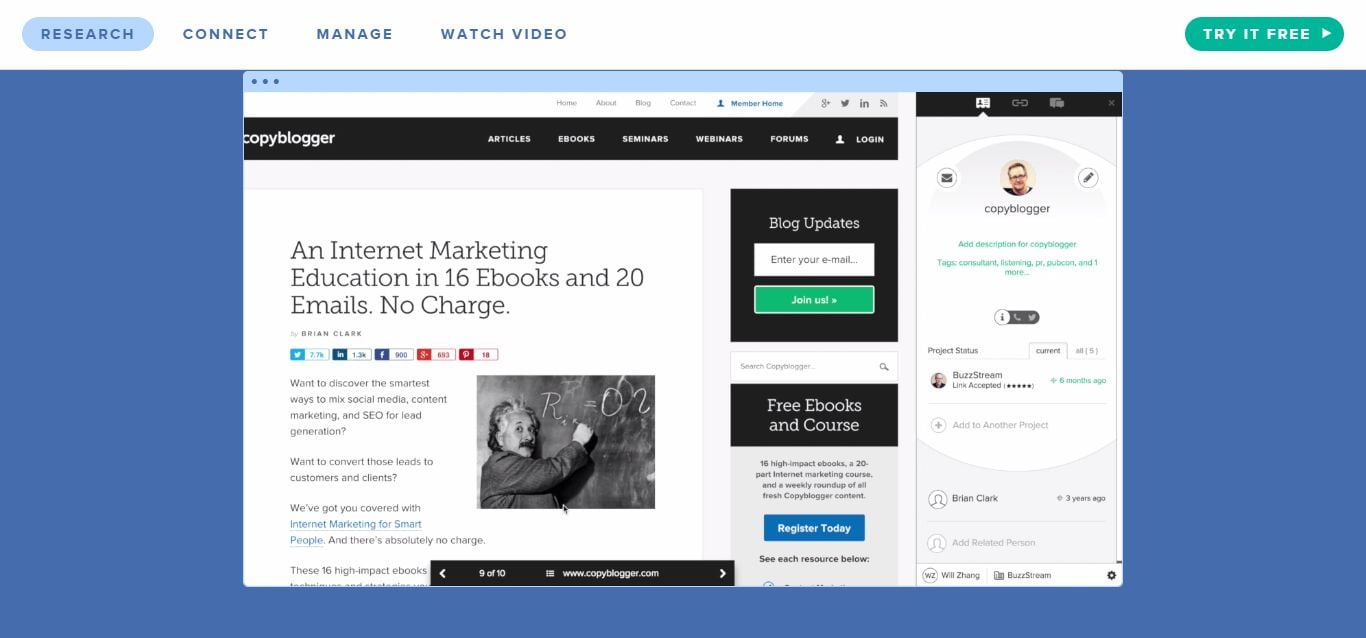 5. Fix broken links with your content
Over time, things can break.
This is especially true for links.
Most roundup posts have dozens, if not hundreds, of contributors.
Maintaining the links on a few of those posts can become very time-consuming.
The broken-link strategy is your go-to solution for this problem.
This campaign relies on how many bad links you can replace with high-quality content.
The key here is high-quality content.
Low-value content wastes other marketers time as much as your own.
High-quality content, on the other hand, benefits the website, the reader, and you.
By finding bad links on a website, and offering the domain something valuable to put in its place, you can position yourself and your site as an even bigger authority.
So get started by finding dead links. There are a few ways to do this.
You can do a Google search for different prospecting phrases that bloggers might use for a roundup post.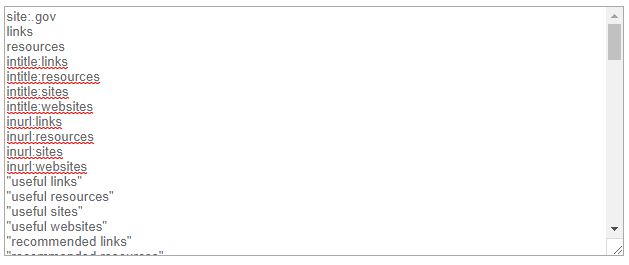 For example, if you want to find broken links for topics like "search engine optimization" or "digital marketing," combine them with the phrase "useful resources."
These searches provide resource pages for sites in your niche who might publish your content to replace the broken link on the page right now.
Once you find a page that fits your needs, use Chrome extension Domain Hunter Plus to scan for broken links in the article.
As you can see from the example below, this article has 15 broken links.
Domain Hunter Plus is a start, but it doesn't work for every site. I use Check My Links as a backup.
Then, put together a list.
To get the most out of this strategy, you need a premium tool like the Majestic Bulk Backlink Checker.
This tool is great for finding out the relevancy of the dead link to the content you want to create.
It also helps you determine how many sites still link to it.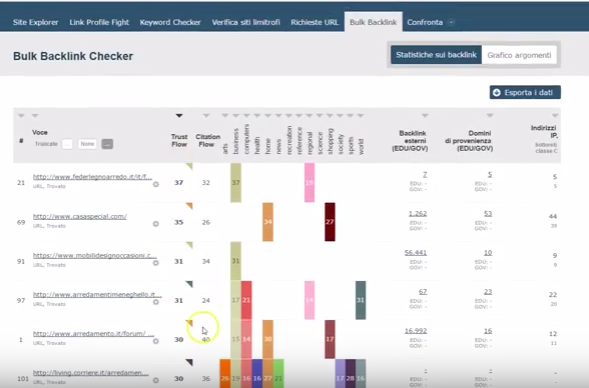 Now it's time to create some engaging content that fills the void for your target website's dead links.
Again, content quality is vital. After all, 36% of marketers believe they don't create enough engaging content.
Go to the Wayback Machine to see what the content looked like when it was live on the internet.
With more than 304-billion website pages saved, this is the largest collection of live and dead sites on the web.

Use the content in the Wayback Machine as a guide.
Once you've reached the level of expertise from the previous site, add to it with your own knowledge and experience.
Then reach out to the sites with bad links to let them know their links aren't working, and offer your new and improved content as a replacement.
6. Use internal linking on your website
Internally linking sites from your website to other related pages is the easiest way to jumpstart your search campaign.
This is another reason why a blog is vital to your long-term search engine success.
It provides continual avenues for you to cross link your articles in one place.
Google's crawler uses this information to see how you link paths through your website.
Google crawls your website index to determine the relevant pages that people searching Google want to see.
This is why so many sites that don't publish regularly lack search traffic.
As you can see in the graphic below, the number one landing page link share goes to a logo or homepage.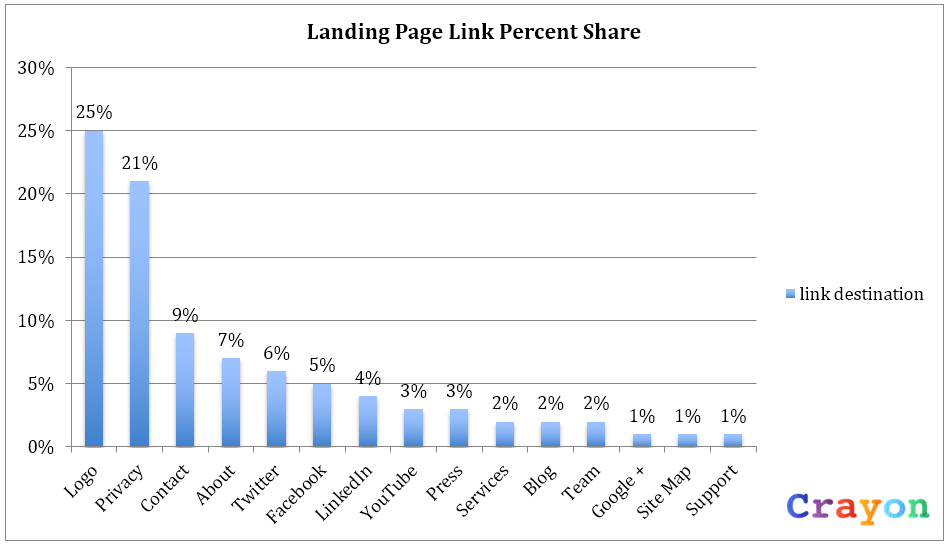 Conversely, check out any article in this blog.
Each article adds to my store of knowledge and gets linked to in future blog posts.
For example, in our article on the "Complete Guide to Internal Linking," we added an internal link to our advanced SEO tactics article.
By consistently creating more content, I continually add to the internal linking structure.
Over time, this makes it easier for Google to crawl the site.
Plus, it builds a map for Google to determine which sites have the most relevance for users who are searching for specific topics.
For a new website with only a few resources, you must use internal linking to build your page influence.
7. Use testimonial link building
How often do you go to a website and see a score of testimonials about a product?
Often the users of these products have links back to their website.
This is because one of the most valuable conversion tools for a sales page is testimonials.
At the same time, every website needs backlinks. This creates a winning scenario for both sides.
The LinkResearchTools testimonials below offers a perfect example.
They include great testimonials for the product that the company can use to increase their sales.
And the customers get to showcase their website, and in some cases their social profiles, in the testimonial.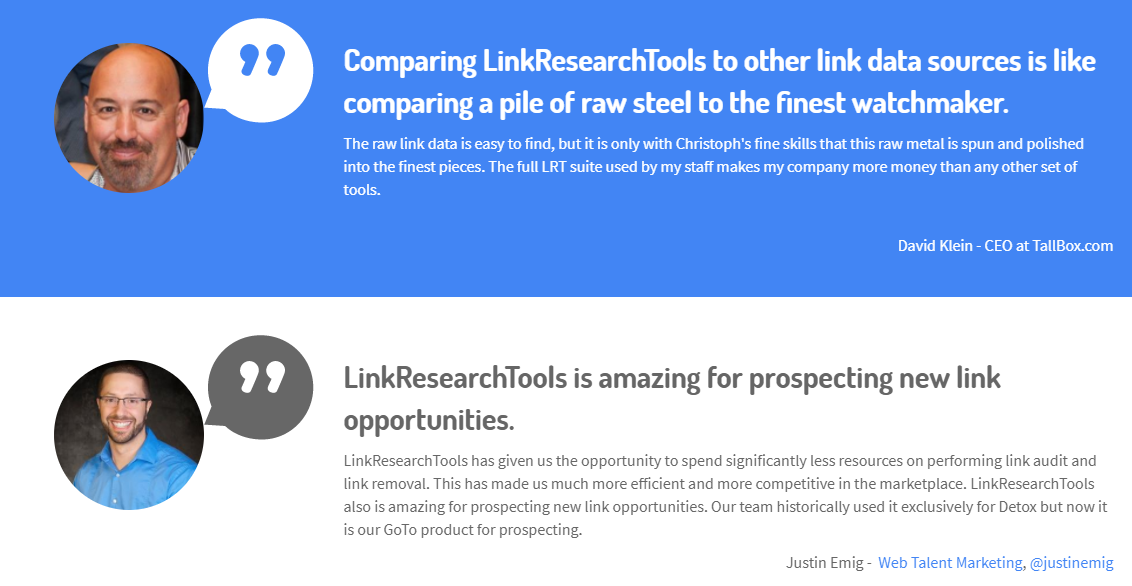 The easiest way to start with this strategy is to look at the tools you use today.
What social media, search engine optimization, and other digital-marketing tools do you use?
Can you give them a product testimonial?
Don't stop there, though. Be sure to include a link, profile photo, company, and position.
This way, they have everything they need to post your testimonial on their website.
The key to this strategy is to not demand a backlink.
If you can't get one, you should still write the testimonial.
It will get your name out there to a similar audience.
Conclusion
Google hates link building.
The link spammers and black-hat strategies that were popular ten years ago have been largely banned over the past five years.
Google's diligence in rooting out bad practices means it's more important than ever to find your backlinks the right way.
Focus on the three core values we discussed throughout this article.
First, develop quality content.
These strategies work because they require website owners to create high-quality content.
I know I keep saying this, but content is the basis of everything on the web.
Without high-quality content on your website, there's nothing to market.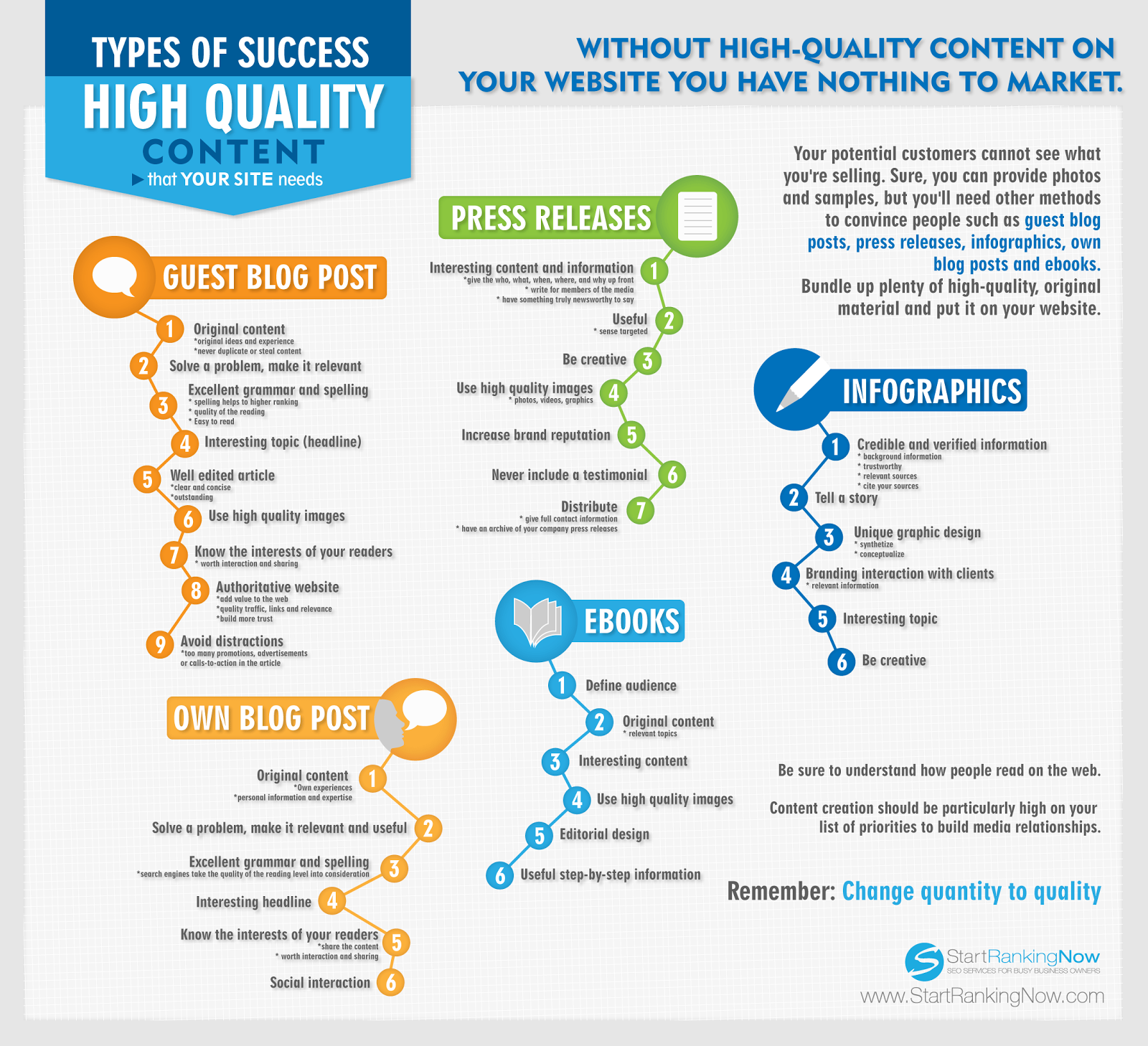 Second, not all domains are equal.
Examine the domain authority of the sites you want to coordinate your efforts with.
Use this measure to start working with high-value sites to improve your linking efforts.
While you should not shun sites that don't have the highest domain authority, too low of an authority might be a sign of trouble.
Third, make it scalable.
At some level, you can scale every process we discussed in this article.
You can do outreach with additional experts for your cornerstone or roundup posts.
Furthermore, you can create more infographics and content for broken links.
The key is to not over-complicate your content strategy.
This is why the testimonial strategy works. You reach out to those people who you respect and give them a testimonial.
In exchange, you have the possibility of getting a backlink.
With these core values in mind, you can create links that Google will accept and reward.
These processes take time, so start today to yield the long-term rewards from these strategies.
Which link-building strategies have you found to be the most useful for your website?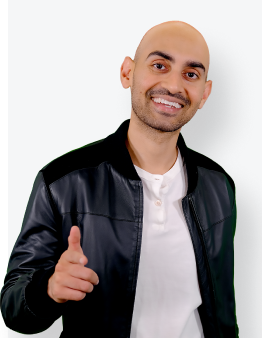 See How My Agency Can Drive More Traffic to Your Website
SEO - unlock more SEO traffic. See real results.
Content Marketing - our team creates epic content that will get shared, get links, and attract traffic.
Paid Media - effective paid strategies with clear ROI.
Are You Using Google Ads? Try Our FREE Ads Grader!
Stop wasting money and unlock the hidden potential of your advertising.
Discover the power of intentional advertising.
Reach your ideal target audience.
Maximize ad spend efficiency.