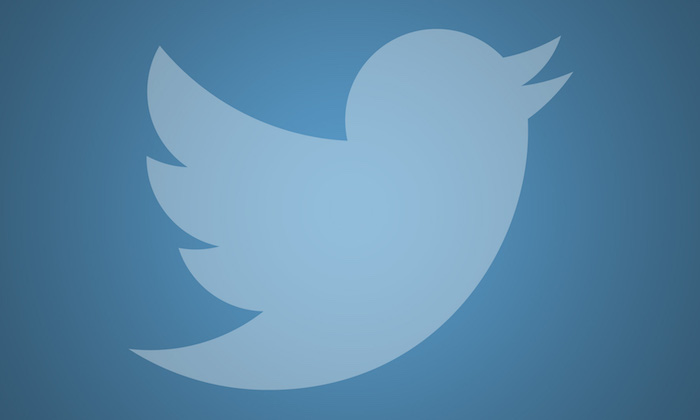 Are you using Twitter marketing to generate traffic for your small business? With more than 300 million monthly active  Twitter users, your answer should be yes.
While there is nothing better than free Twitter traffic as a result of social media marketing, there is another option to consider for reaching your Twitter followers: paid advertising.
Although you may have ignored this marketing effort in the past, those around you have taken advantage of it. In the fourth quarter of 2015, the company generated $641 million from advertising, an increase of 48% year-over-year.
With many types of advertising campaigns to choose from, it's reasonable to assume that you can find one that suits your business plan, custom audience, advertising style and budget.
But, there is a big difference between finding a marketing campaign, implementing a marketing campaign and actually achieving success across the social media platforms. 
Before you decide for or against using Twitter for business advertising, I want you to do something: read a few guides dedicated to this lead generation media marketing strategy.
If you don't know where to start, I have you covered. Below are nine Twitter advertising guides that will provide you with the knowledge you crave, while helping you generate better results for less money. 
9 Twitter Guides
1. Try Twitter Ads (Twitter) – There is no better place for advice about social networks than the official source. With the official Twitter's guide on your side, you know that you are receiving first class, actionable advice that is free of errors or bad information.
The guide is a valuable resource for social media managers and is segmented, to allow you to immediately find the right information.
For example, you are given the opportunity to click on one of four different types of ad campaigns. Doing so will lead you towards a specific guide for that type of campaign. Your options include:
Build an Audience

Website Traffic and Sales

Promote Your App

Brand Awareness
If you have an idea of what you are trying to accomplish with this social media platform, click through to the appropriate campaign guide to learn more. If you don't know what you want from your Twitter account, it makes sense to read all four. This will provide you with a clear understanding of each option so you can then start applying your findings to building your custom audience.
The Twitter Analytics section is one of my favorites. As you know, I am driven by data when it comes to lead generation, utilizing social networks, and building a successful small business. If it has anything to do with tracking data as to improve performance, I am all for it.
If you want to generate better results from your Twitter account, without overspending, you have to become familiar with its analytics tools.
Once you make your way through this guide, you will feel good about the prospects of launching your first campaign with your Twitter followers.
2. The Field Guide to Twitter Advertising – How to Create & Launch Campaigns (HubSpot) – You shouldn't be surprised to find HubSpot on this list, as the content marketing company is well known for creating high quality guides on a variety of topics, including anything and everything associated with social media and how to use different social media platforms to target people and convert them to potential customers. 
For those who need help creating and launching a successful campaign, there are not many guides with more to offer.
The "How to Budget for Campaigns" section is my favorite especially for small businesses with limited resources. It should also be yours, as it gives you clear advice on how to roll out a campaign that doesn't break the bank.
Here is an excerpt that you should commit to memory:
To maximize your budget, create highly targeted campaigns and A/B the performance of each using a small amount of your budget. With this information, you can launch a high-performing campaign that generate followers, clicks, or conversions.
That may be a simplified approach  to your social network campaign, but it sums up exactly what you should be doing. You don't want to just set a budget, set up a social network campaign and cross your fingers.
For the best results, you have to hone in on the right target market, test the performance of your ads across the social media platforms and track everything.
With the help of HubSpot's guide, creating and launching a successful social network campaign is more than possible. It should be expected.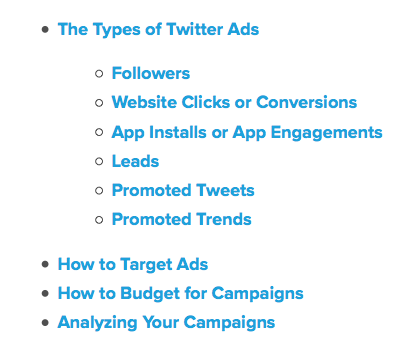 3. How to Set up a Successful Twitter Advertising Campaign (Sprout Social) – Advertising on your Twitter account can be scary. You don't want to waste money, you don't want to annoy your Twitter followers, and you don't want to alienate via your Twitter feed. You also don't want to spend time on something that doesn't generate results.
As a beginner, this guide from Sprout Social will remove the fear from your mind and give you the confidence needed to move forward as a savvy small business Twitter user. 
The guide is broken down into six sections, each one with in-depth information and screenshots. These include:
Create a Twitter Profile for Your Business

Attach Your Twitter Profile to an Ads Account

Choose a Twitter Campaign Type

Create a Twitter Advertisement

Target Your Perfect Audience

Set Up Your Bidding Style
While most of the information is basic, there is plenty in this Twitter user guide to help you generate high quality leads at an affordable price.
For starters, the targeting section will help you "segment your perfect target market." It shows how to target people who can become the right Twitter followrs, based on all of your options, such as:
Location

Gender

Language

Devices, platforms, and carriers

Keyword targeting

Follower targeting

Interest targeting

Tailored audiences

TV targeting

Behavior targeting

Tailed audience exclusions

Behavior exclusions
In other words, there are quite a few ways to segment and find your custom audience. Maybe you will experiment with one form of targeting to start. Or, maybe you will use this guide to drill down deeper to target people.
Sprout Social knows a thing or two about Twitter advertising, which is why, as a beginner, you can rely on this guide to help you generate positive results.
4. How to Set Up Twitter Advertising to Build Awareness for Your Business (NeilPatel.com) – There are times when advertising as a Twitter user is more about building brand awareness and less about lead generation.
For those times, this guide by Kristi Hines wrote will be your best friend.
It doesn't focus solely on the traditional side of advertising from your Twitter account, such as setting up a campaign that will generate a high number of quality leads within your budget. Instead, it takes the approach of building brand awareness, one campaign at a time.
This isn't the most recent Twitter account advertising guide out there, but it's one of the most detailed, in regards to using this strategy to build your brand across the social networks.
Here is an excerpt that piqued my interest:
Overall, Promoted Accounts simply gives your business's Twitter profile more exposure and helps you build followers who should be interested in your business. They are great for helping more people discover your brand and can help you build up your account before a big event or capitalize on a time when your business is most relevant (like TurboTax in March).
Promoted Twitter accounts are often overlooked, despite the fact that it is one of the best ways to increase exposure and build Twitter followers. From a brand building perspective, this is a social channel strategy you don't want to ignore.
If nothing else, this guide teaches you that there is more to Twitter advertising than driving traffic to your website. You can also benefit by building brand awareness by utilizing the social media site.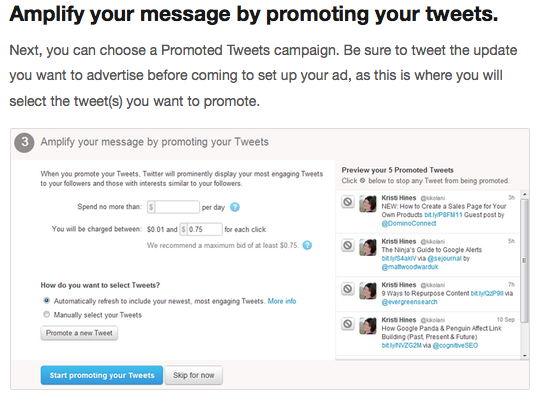 5. Twitter Advertising Guide (Search Engine Watch) – Short guides aren't typically my thing, but this one from Search Engine Watch is an exception. Here is why: it includes actionable advice that beginners can implement with ease.
Early in the guide, it discusses the many reasons to advertise on Twitter: Promotions, Brand Awareness, and Followers make up this list.
From there, it's all about learning how to get the most bang for your buck. The budgets and bids section gives you an overview of how to control your money, ensuring that you don't go overboard.
Much of the information in this guide can be found elsewhere, but there is something about the layout and concise nature of the material that makes it a good read. If you need a quick primer on the reasons to advertise to your Twitter followers and how to get started on this social media platform, Search Engine Watch has your back.
6. The Beginner's Guide to Twitter Advertising (Business 2 Community) – It may be called a "beginner's guide," but it is anything but that. Business 2 Community knows its way around Twitter and it shows in this guide that sets out to answer one very important question:
How do you optimize a campaign across the social networks?
There are six answers to this question, with each one providing a breakdown of what you should be doing:
Use the custom audience campaign option.

Know what you are trying to achieve with your campaign.

Track everything.

Experiment with your bid price.

Think about the types of Twitter users that you want to target.

Keep on testing.
I agree with all six of these points, but it's the last one that I want to emphasize. You can't expect to achieve great success with your first Twitter media platform ad, so it's important to test, test and test some more. Here is what the Business 2 Community guide has to say about this:
Test, have at least three tweets with different creatives, with different copy in each campaign and experiment with hash tags. Make sure that you're testing different lists, test different messaging and just keep on testing and you will find what works for you and your target customers.
The more that you test the more that you will learn. And, the more that you learn, the greater chance there is that you will find the campaign that best suits your small business and budget.
7. Social Media Advertising 101: How to Get the Most Out of Your Ad Budget (Hootsuite) – Twitter plays a major role in the world of social media advertising, but there are other social media platforms that garner the attention of internet marketing professionals (among others).
Although this guide touches on a variety of platforms, it's Twitter content is among the best you'll find.
Before you get to the Twitter section, be sure to review the "general tips for advertising on social networks." This provides a good starting point, no matter if you are using Twitter or another social media platform.
The "How to Buy" section is my favorite, as it lays out the exact steps you need to take to get started. Screenshots and user tips are mixed in throughout, allowing you to better understand how to make this work for you.
You will learn how to build your ad, how to set a budget, how the bidding system works and much more.
With more than 10 million users on its platform, Hootsuite is knowledgeable in the social media space. You can be rest assured that the advice you pick up in this guide will help you reach your Twitter advertising goals and hone in on your custom audience.
8. A Step-by-Step Guide to Using Twitter Ads for Lead Gen (WordStream) – Have you ever read a guide that leaves something to be desired? Well, this one from WordStream does not fit into that group.
This is by far one of the top guides on Twitter advertising, thanks in large part to its step-by-step approach.
Here is an excerpt from the guide that shows you why it's one of the best:
In this post I'll show you how to see a direct return on your Twitter ads investment.
That's what you want, right? You don't want to guess if your Twitter campaign is generating results. You don't want to hope for the best. This guide shows you the exact steps you must take to experience a direct return on investment.
The guide starts out the same as many others, sharing information on how to get started. Once you are past this, the real fun begins.
For example, the "Tracking Twitter Ads for Lead Generation" section is one of my personal favorites. Here is something you should always remember:
Before you get all excited and start firing off tweets and campaigns like Russell Wilson on the one-yard line, you should probably ensure your conversions are being tracked.
Does that sound familiar?
The guide goes on to explain your many options, such as how lead gen cards take care of all the data collection on your behalf. It also talks about other options, such as those that require you to insert a Twitter tracking pixel.
Since every advertiser takes a different approach, it can be difficult for a step-by-step guide to provide comprehensive information and advice. That said, WordStream does a good job with this. It's all there for the taking. You simply need to soak up the information and put it to good use.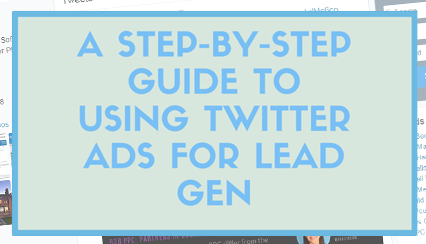 9. 5 Unusual Ways to Benefit from Twitter Ads (Social Media Examiner) – This may be more of a blog post and less  of a guide, but it definitely deserves a spot on this list.
The thing I like so much about this guide is the unique approach. It discusses unusual ways your small business can benefit from Twitter ads. With this line of thinking, it may be easier for you to reach your goals.
The five unusual ways include:
Close uncompleted sales.

Improve newsletter open rate.

Increase website traffic.

Generate leads in two steps.

Engage with TV viewers in real time.
Depending on your level of experience, you may have totally overlooked all five of these ways to benefit from Twitter ads.
I like them all, but the first one is actually my favorite. There is nothing worse than an uncompleted sale. This is like leaving money on the table. With the right Twitter advertising approach, you can implement a plan for closing uncompleted sales. Here is the basic approach:
If you have an online shop as part of your website, you know how frustrating it is when visitors abandon the shopping process. With Twitter tailored audiences, you have a chance to recover those sales by remarketing to buyers who didn't complete a sale.
Make sure that you read the entire guide for an outline on how to take advantage of all five strategies. Even if you only find one that works, it could be a goldmine for your small business.
Conclusion
With approximately 130,000 active advertisers, signifying an annual increase of almost 90%, it's clear that there are benefits to using social networks like the Twitter advertising service.
Maybe you want to use promoted tweets to increase offline sales. Or, maybe you want to implement a strategy to drive targeted prospects to your website. Regardless of your goals, a sound Twitter advertising campaign could pay off big time.
Would you add any other guides to this list? Do you have additional tips for generating better results via Twitter advertising and reaching your custom audience?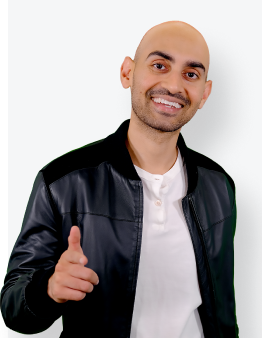 See How My Agency Can Drive More Traffic to Your Website
SEO - unlock more SEO traffic. See real results.
Content Marketing - our team creates epic content that will get shared, get links, and attract traffic.
Paid Media - effective paid strategies with clear ROI.