People absolutely love free stuff.
The word "free" by itself carries such a dramatic emotional charge that it can ramp up the perceived value of anything — often far beyond the item's actual value.
That carries incredible influence.
Free items and contests have long been used to attract customers.
During the 1950s and '60s, advertising agencies and brands used contests in magazines that targeted homemakers to source taglines, slogans, and jingles.
The same methods are used today, though on a different platform.
Researcher Dan Ariely shared data on how people responded to the question of whether or not they would still get a tattoo if it were free – while standing in line to get a free tattoo.
69 percent of respondents said "nope."
People will even let the idea of "free" cloud their judgement and influence their decision-making skills.
Elizabeth Kolbert shared her story in The New Yorker about her Amazon cart, which prompted her to add $7 worth of merchandise to her order to qualify for free shipping.
She took the bait and added items to grab the "super saver shipping" offer.
"By the time I was done," writes Elizabeth, "I had saved The New Yorker $3.99 in shipping charges. Meanwhile, I had cost myself $12.91."
MarketingSherpa talks about the successful use of behavioral triggers like this in everything from shopping on Amazon to pushing micro-transactions in online games.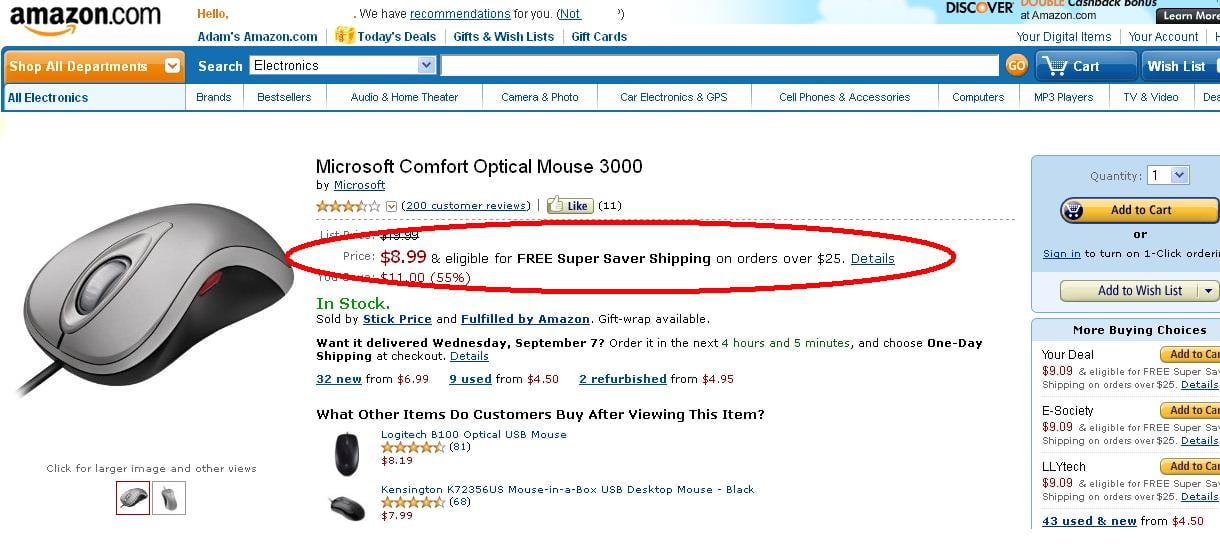 You can activate the same overwhelming drive in your audience by running contests on Facebook and giving something away.
The benefits of a contest on social media
Like any business owner and page administrator, you're probably fighting constantly to get new likes and fans.
Well, getting new fans is one of the major benefits of hosting a contest on Facebook.
The main benefits really come down to the goals you've established for yourself.
One thing you can count on is that your contest doesn't have to be expensive.
It could cost you little to nothing outside of the cost of prizes, the platform you host it on, and the design elements you create to promote the contest.
For a minimal investment, you can get tremendous reach for your brand.
Diamond Candles had virtually no marketing budget when it launched, so it ran Facebook contests to grow the likes on their page.
According to Wishpond, after just 6 weeks, the brand had generated over 30,000 new organic likes for its page.
The contest also generated excitement about the brand and a stream of user-generated content, with customers posting pictures and videos to group and fan pages. They wanted to share the products they received.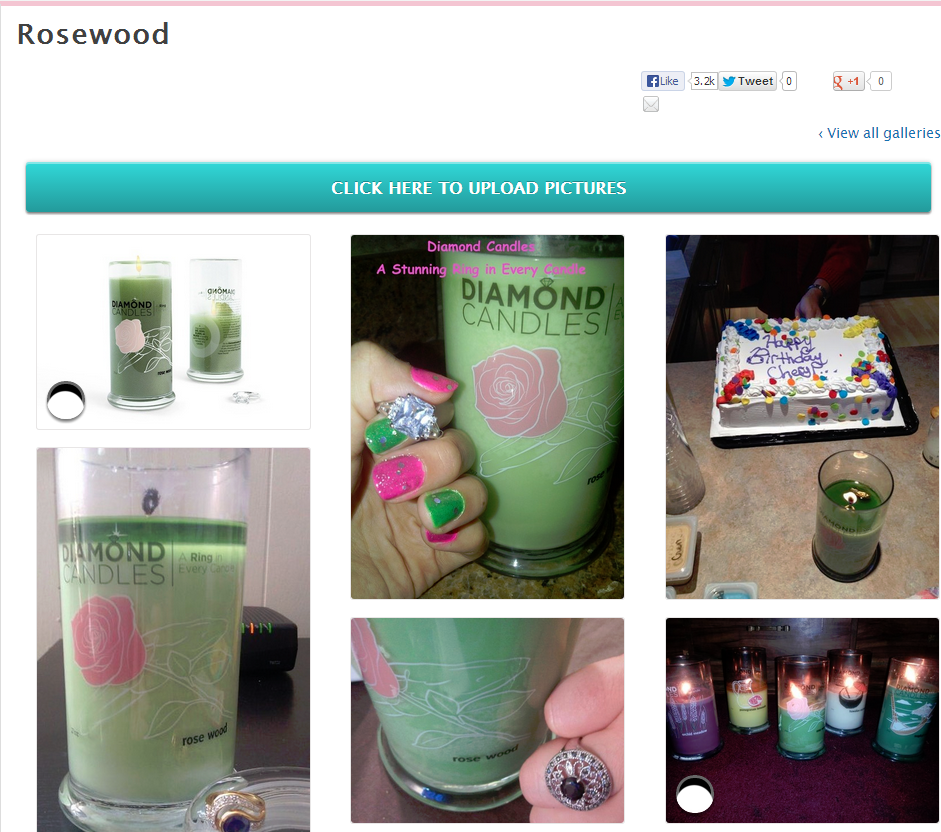 BeardBrand ran a short campaign that was highly successful, as well. Its 7-day social media contest, which led up to No-Shave November, was launched to break through a plateau in sales.
The goal was to attract more customers.
At the end of the contest, BeardBrand had generated:
1,500 new Facebook likes
400 new Twitter followers
670 new Instagram followers
1,000 new subscribers to its email list
And best of all – a 4x increase in sales on the day the contest launched
Those results are easily obtainable with the right approach, which starts with defining your goals.
Define the goal of your contest
Consider that Facebook has grown to more than 2 billion active monthly users as of June 2017. It's the giant among the social media platforms.
Facebook has seen rapid and consistent growth since the launch of the platform, with daily use increasing each year, as well.
According to TechCrunch, 66 percent of Facebook's monthly users return each day, compared to 55 percent when it was at 1 billion users.
But not all of those people belong to your audience.
If you want to attract the right people with your contest, you need to establish S.M.A.R.T goals and do your research.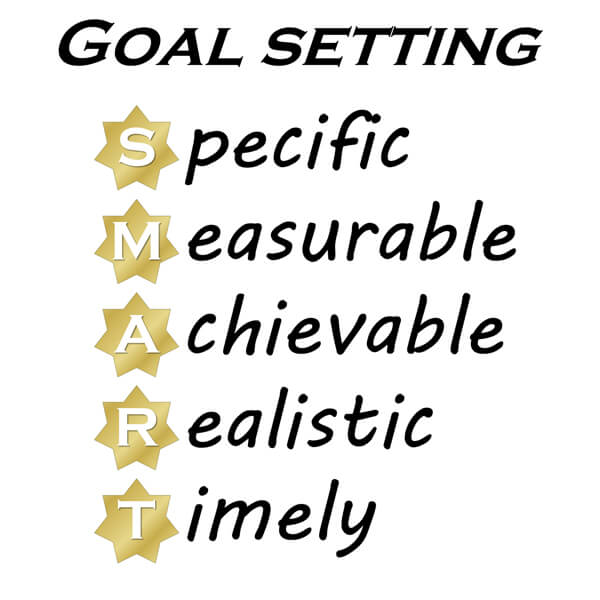 A S.M.A.R.T goal is any goal that is:
Specific
Measurable
Attainable
Relevant
Timely
If you want your contest to succeed, then you have to focus your efforts on just one or two goals.
Some specific goals could be:
Generating new leads and opt-ins
Increasing brand awareness
Reaching new fans (or increasing new likes)
Acquiring user-generated content
Promoting a new product
Growing engagement on your page
You'll naturally get some overlap among all of those objectives as people take part in your contest.
However, you have to choose just one or two goals for each contest. Success will come from focusing your efforts.
Choose a contest type
You've got a lot of freedom here, but you ultimately want to choose a type of Facebook contest that aligns with your goals and ultimately promotes your brand.
For example, if you want to grow your list of subscribers, you wouldn't want to run a giveaway that just requires people to comment on your post or to vote on an image.
If you want to boost engagement and brand visibility, you probably want a contest with a high fun factor that showcases your brand's personality.
Consider all of the different types of contests seen on Facebook.
Instant win contests
Instant win contests offer up a quick conversion because fans instantly know if they have won. It can be highly memorable, and it's also easy to manage.
User-generated content contests
Any kind of voting contest can spike brand visibility, especially for new products. Fans love sharing what they do with the products they love, especially if a freebie is involved.
Try hosting a contest with fan-submitted images, videos, or other content for which other fans vote on the winner.
In the above example you can see how the fans have to take an active role in gaining votes.
Because of that activity, they're more likely to share the entry once it's submitted. That puts your contest and your brand in front of a much larger audience.
Fan-vote contests
In this case, your audience is still voting. You can ask fans to submit their ideas. Alternatively, give your fans options based on what your team has come up with.
This is a great way to boost engagement while also making your audience feel valued.
They get to weigh in on product designs, ideas, flavors, colors, or other features.
Papa John's used a custom Facebook app to hold a contest, which allowed fans to vote on the company's next specialty pizza.
This contest ramped up engagement and visibility because it utilized fan submissions, as well.
Quizzes and tests
These types of giveaways have a few things going for them, including a greater fun factor that can help engage existing fans while luring in new ones.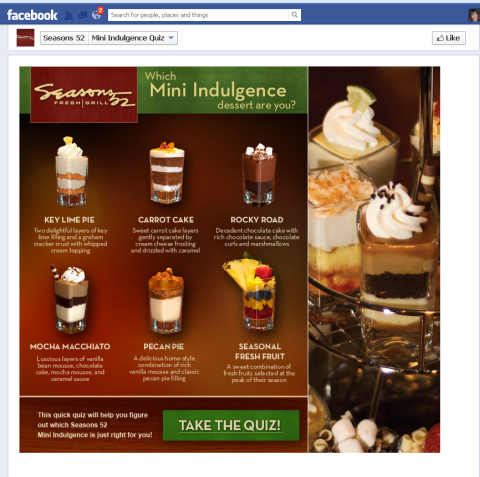 The only real downside to a Facebook quiz contest is they can be time-consuming. Users might spend days coming up with cool ideas. Plus, you have to set up the quiz.
Simple entry contests
You can simplify the contest by using some of the available tools that only require your fans to submit basic information to qualify.
Some platforms offer multiple entries for additional actions, such as sharing the contest on other platforms, subscribing to a newsletter, liking one or more pages, and other behaviors.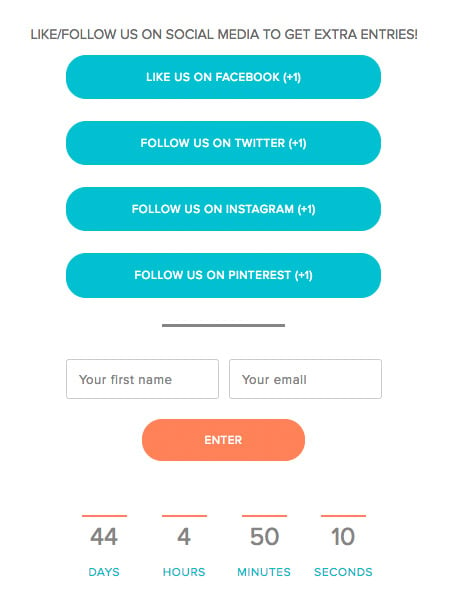 Provide maximum value to your followers
Hopefully, you've got a pretty good handle on who your audience is and what they like.
If not, take the time to do your research and understand your buyer personas.
It's a necessary step if you want to choose a prize that resonates with your followers' interests, needs, and desires. It might be an expensive item, but it's worth it.
The average prize value sits at about $370.
This is not the time to get stingy with your freebie, either. If done properly, all the buzz and visibility generated by your contest will more than pay for the cost of the prize.
Think of the lifetime value of your average customer, and it's easy to justify the spend.
GoPro has run contests during which they gave away their entire product line daily.
It also doesn't have to be your product.
You can give away something else that's relevant to your audience.
Are they big readers who devour e-books and audiobooks? Set up a giveaway to win an Amazon gift card.
The most successful contests will tie back to your brand in some way. Remember, you're doing this to promote your business.
Consider the time frame
Do you know the best time to run a contest on your Facebook page?
Or how long you should run it?
Your Facebook insights can provide some details on when your audience is most active and likely to engage.
But you still need to factor in when to start and when to stop.
According to HubSpot, the contests that attract the highest number of entrants run for either 25 days or 60 days.
If you're taking seasons into account, the best time of year to launch a contest is during the second or fourth quarter.
More specifically, aim for June and November.
Set the contest requirements
You always want to list the requirements for entry as well as who is eligible to win. Every contest should have rules.
Those rules and giveaway requirements are in place to protect you, to reduce the potential for fraud, and to clarify to your audience what they need to do in order to enter.
For example, if you run a local pizza shop, then you may want to limit entries only to candidates who live within your operating and delivery area, or within a specific mile radius from your store.
You'll also want to cover entry requirements for regions in which the contest is void based on laws in a specific state or province.
Be mindful of Facebook's Terms of Service
Facebook is fairly loose about contests that run on its platform, but its terms of service are subject to change at any time.
It has already updated contest guidelines a number of times in the last few years, so make yourself familiar with Facebook's Guidelines page before you launch any contest.
The last thing you want is for your contest to be shut down by the platform — especially if it's just starting to ramp up.
Build your contest page
The page for your contest needs to grab attention and hook the audience instantly.
It's not just about getting them to click. You want your audience to be so jazzed about the contest that they will want to enter and share it when they're done.
Start with the title
Your contest title is the first point of conversion — treat it like a call to action. It should be simple and informative.
"Enter to win a new <product name> from <your brand>"
That's an example that is simple. It clearly states how participants can win, what they'll win, and who is sponsoring the contest.
Use strong visuals
You want to entice more people to enter your contest, so include an image of the prize.
Improve the impact of that image by featuring people who are using that product. Across both Facebook and Instagram, images with faces see far more likes and engagement.
As much as 38% more on Instagram, according to Mashable.
Keep the messaging simple
Your audience is more interested in the prize.
They're only going to skim the content to get the basic idea of how to enter.
Make it short and sweet, offering simple details that define the prize and methods for entry. Include any fine-print rules and restrictions for your contest.
Use landing page best practices here to maximize the number of entries you receive.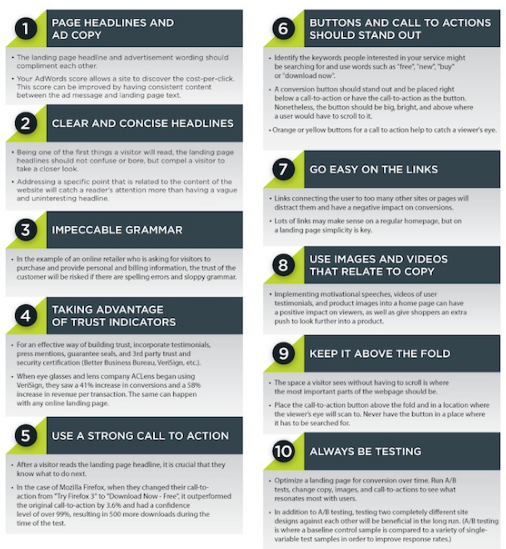 Keep entry simple
Don't make contest entry any more difficult than it needs to be. Only collect the information you absolutely need.
If you have an entry form, limit it to only the information necessary to identify and contact the winner.
At the end of the day, that's enough to continue marketing to your list down the road.
The simplest entry form is an email entry with added options to like and share your page.
Use the right platform
As part of its guidelines, Facebook is explicit that contests must be run using 3rd-party applications. If you're not using those apps, it's pretty much impossible to meet the requirements Facebook has in place.
Thankfully, there are plenty of apps (like WooBox and Wishpond) to choose from that integrate with Facebook to create a seamless and easy-to-manage contest experience.
Jeff Bullas has a top 5 list of recommended apps that can help you set up contests for Facebook and other social media platforms.
Here's what to look for to help you choose the right 3rd-party app:
Choose a flexible app with simple customization to help brand the contest experience.
Make sure the app has mobile capabilities, and that any landing pages you create are appropriately responsive.
The app should be embeddable. You don't just want a Facebook app. You want to be able to put it on your website (and other sites) as well.
Don't choose a free app just because it's free. Find a good balance between features and pricing to choose an app that best fits your needs.
Create a promotional plan
A successful Facebook contest requires promotion, just like any other kind of marketing campaign you might run.
If you're lucky, the contest will get a viral push, and the social shares will drive a ton of entries.
But don't rely on shares. You need to do some work to get the ball rolling.
Cross-promote the contest on other social channels
Just about every popular 3rd-party contest application allows for integration with multiple social platforms.
Even if yours doesn't, you can still share and promote the contest on your own to let followers on various channels know the details about what you're doing and how to enter.
Share it across every channel where your audience can be found.
Boost your contest post
Use Facebook Ads to boost your contest post and to get it in front of the people who matter.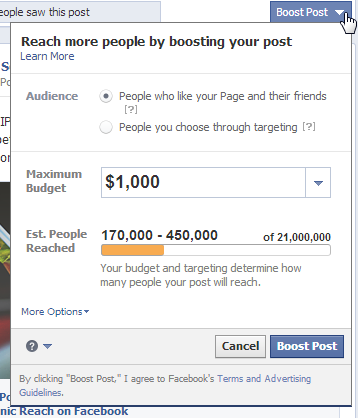 It's easy enough to target the people who like your page and their followers, but don't forget your ability to create lookalike audiences from subscriber lists and other sources.
If you use a tracking pixel on your site, you can make a highly targeted lookalike audience. Alternatively, target promotion to specific prospects and customers.
Create a custom hashtag
Try to create a unique, eye-catching, and fun hashtag that reflects both your brand and your contest. The more memorable the hashtag, the better.
Hashtags can be used to extend the reach of your contests on other social networks, and they can help you tune into new audiences.
Use a tool like Hashtagify.me to find and analyze hashtag trends. It will help you choose the right one.
Twitter and Instagram are the best places for using one or more hashtags with your promotional posts.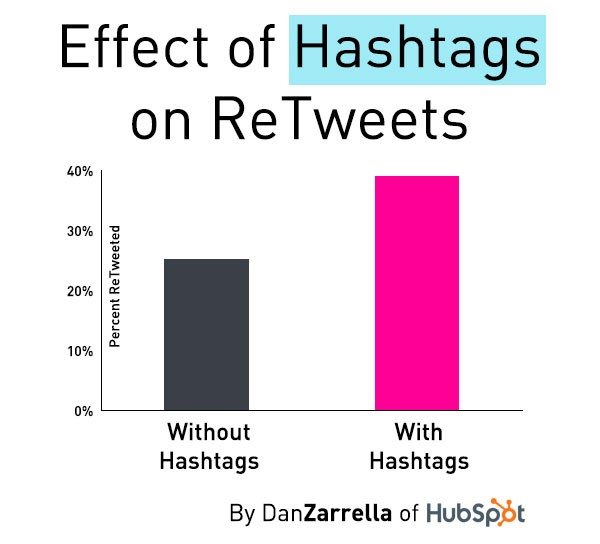 But be mindful about using too many.
According to research gathered by Buffer, too many hashtags can lead to fewer interactions.
Notify your subscribers
Build buzz for your contest early.
Send an email to your subscriber list to let them know the contest is coming up. You can also make the announcement when the contest goes live.
Active subscribers who have already engaged with your brand are the most likely to enter your contest and share it with friends.
If you're running an extended contest, and if you're allowing multiple entries, don't be afraid to send a reminder email to your list and prompt subscribers to share.
Add it to your website
There's a good chance your website gets far more traffic than your Facebook page.
Don't let those visitors slip away without seeing your contest.
Include a banner or slider graphic on your website that provides the enticing details for your contest, then link them over to your Facebook entry form or app.
Don't forget about your blog posts.
Check your analytics to find out which posts generate the most traffic.
Put contest images within your most popular blog posts, either in the sidebar or at the end to function as a temporary call to action.
How to monitor your contest
A good contest app will have built-in reporting tools to make it easy for you to see contest and campaign statistics in real time.
This is great for tracking views, entries and bounce rates to make quick updates if you find that some element of your campaign needs to be tweaked.
Aside from the built-in tracking, use your Facebook insights as well.
If you're creating extra posts for your contest, including boosting posts, monitor your insights to stay on top of engagement, reactions, and customer sentiment.
Lastly, use your Google Alerts.
Set up alerts for brand, contest, and hashtag mentions to help you monitor the performance and trending of your contest over the duration of the campaign.
Always follow up after a contest
When a contest runs its course, always select and announce the winner(s) according to the rules you've established.
But the fun doesn't end there.
You'll have a lot of people who are bummed out that they didn't win.
Don't let it turn into a negative experience.
Use a combination of an email blast and a promoted post to reach your new followers and subscribers.
Offer up some sincere thanks for their participation, and then provide a bonus to them in the form of another freebie (like a free download) or an exclusive discount offer.
It's a simple and easy way to turn a lot of prospective followers into new customers immediately after a contest.
This is also a great opportunity to send out a short poll or survey.
Not only can you gather additional feedback and suggestions from your growing follower base, but you can also use the survey as a means to expand on the data you've already collected about individual users.
Use that extra information, like demographics and age, to make it easier to segment your subscriber lists and improve future promotions.
Conclusion
The most successful Facebook contests require a consistent effort over the course of the campaign, and the work doesn't stop when it's over.
It's not a one-time thing.
Review your strategy once the contest is over to determine if you ran the right contest. Review your timeline, refine the target audience, analyze the effectiveness of the prize, and look into what obstacles may have slowed the progress or success of your contest.
Use the information you collect, including feedback from entrants, to help you refine your approach for the next Facebook contest. You'll quickly hit your mark and discover what is most likely to get your audience to respond.
What's been the most successful contest you've run on Facebook? What elements do you think contributed most to its success?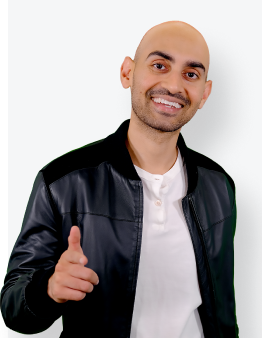 See How My Agency Can Drive More Traffic to Your Website
SEO - unlock more SEO traffic. See real results.
Content Marketing - our team creates epic content that will get shared, get links, and attract traffic.
Paid Media - effective paid strategies with clear ROI.