Almost every organization has a blog or some type of content production regimen, but what if you don't have the time or resources to produce all of that content yourself?
That's where curated content comes in.
Curated content is the process of finding and sharing relevant and valuable content from other sources. It can be used to supplement your own original content, or it can be published as standalone pieces.
In this article, we'll take a look at curated content examples, when it's best used, and some tips for implementing it into your overall marketing strategy.
What Is Curated Content and How Is It Useful?
At its core, curated content is simply content collected from other sources and curated for a specific audience.
This can be done for several reasons:
to save time and supplement your own content
to provide an overview of a certain topic or trend
to fill a content gap
to add variety to your content mix
to boost your social media presence
There are only so many hours in the day, and if you are a small marketing team or stretched thin with your current workload, the thought of creating more content may stress you out. Luckily, curated content can help you supplement your content output. You don't always need to create something new. Curated content allows you to spend less time creating content and more time getting the word out.
The key is that curated content must be carefully selected and curated to ensure that it is high-quality and relevant to your audience. Simply sharing any old article or blog post you find online is not enough – you need to put in the time to find the best content and then present it in a way that is engaging and useful for your audience.
When done well, curated content can be invaluable for businesses and organizations of all sizes. It can help you produce more content with less effort, connect with new audiences, and even improve your search engine rankings.
Curated Content Vs. Content Creation
Before we dive into curated content examples, it's important to understand the difference between curated content and content creation.
Content creation is the process of creating original content from scratch. This can include blog posts, articles, infographics, videos, or any other type of content that you create yourself.
Curated content, on the other hand, is content that you find and share from other sources. It can be anything from a blog post to an infographic to a video, as long as it's not something you created yourself.
The main difference between the two is that curated content is repurposed while content creation is original. s
There are a few key advantages to curated content:
It's quicker and easier to produce than the original content
It can help you supplement your own content
It can be used to provide an overview of a certain topic or trend
There are also a few disadvantages:
It can be time-consuming to find high-quality content
It's not always easy to find content that's relevant to your audience
You need to make sure you curate content from reputable sources
In general, curated content is best used in addition to the original content. It can help you supplement your own content and provide valuable information to your audience, but it should not be used as a replacement for original content.
Curated Content Examples
Now that we've covered the basics of curated content, let's take a look at some curated content examples.
Example 1: Content, Curated
Wondering what could bring some these two disparate pieces of content together? A resource designed to inspire content marketers! Content, Curated is a monthly newsletter curated with content, articles, and more from around the world. Its mission is to inspire readers and help spark their creative juices for their future campaigns. It's a must-read newsletter if you're in the content marketing world.
Each newsletter begins with a focus topic, which is then followed by curated content from around the web. For example, this newsletter begins with the ongoing discussion around search engine algorithm updates. It then highlights all the good will coming out on the changes despite the challenges of the updates.
The focus on quality over quantity makes Content, Curated stand out. Rather than trying to curate as much content as possible, the newsletter carefully selects only the best content to share with subscribers.
Example 2: Marketing Brew
Marketing Brew is a newsletter that prides itself on its guarantee to bring you the latest stories shaping the marketing and advertising world. Every weekday morning, subscribers receive an email with the top 5-7 stories from the previous day, curated by the Marketing Brew team.
Marketing Brew covers a wide range of topics, from the latest industry news to helpful tips and tricks. In addition to curated content, each newsletter also includes original content such as blog posts, interviews, and more.
What sets Marketing Brew apart is the mix of curated and original content. This ensures that subscribers always have something new and interesting to read, even if they don't have time to scour the web for the latest news themselves. It doesn't hurt that the creators also use humor to enhance their content.
Example 3: Airbnb
Best known for its room-sharing platform, Airbnb has also curated several content experiences for its users.
Like many experiences, a vacation is very much a visual one. And what better way to get inspired for your next trip than by scrolling through beautiful photos of potential destinations?
Their Instagram page is full of curated content featuring stunning images and videos from all over the world. These images are submitted by users and then curated by Airbnb into a beautiful gallery.
In addition to its Instagram page, Airbnb also has a blog, which features a mix of curated and original content. Their curated content includes items like city guides and lists of the best restaurants in town. This is complemented by original content such as interviews, personal stories, and more.
Airbnb's curated content is not only visually appealing, but it's also highly effective in driving traffic and conversions.
Best Practices For Building Your Own Curated Content
Now that you've seen some curated content examples, let's go over some best practices for curating your own content.
The first and most important rule of curated content is always to give credit where it's due. When you curate content from another source, include a link to the original piece. Not only is it good manners, but it's also essential for building relationships with other creators.
Adding your own spin to the content you curate is also important. Simply sharing someone else's content is not enough. You need to add value by offering your insights and perspectives. This could be in the form of a short introduction, a summary of the piece, or even just a few thoughts of your own.
Last but not least, don't forget to promote your curated content. Just because you've done all the work doesn't mean people will automatically see it. Be sure to share it on your social media channels and anywhere else your audience is likely to see it.
Here are a few additional tips for creating curated content that is both valuable and engaging:
Incorporating all these concepts together is essential for building a platform of actionable curated content that your audience will want to read and learn from.
FAQs
What is the difference between content creation and content curation?
Content creation is the process of creating original content, while content curation is the process of curating (or collecting) existing content. Both are important for a successful content marketing strategy.
What are some good sources for curated content?
Some good sources for curated content include:

Social media: Look for influencers in your industry and share their content with your audience.
Newsletters: Sign up for newsletters from thought leaders in your industry and share the best articles with your audience.
Blogs: There are millions of blogs out there. Find the relevant ones to your industry and share their content with your audience.
How often should I curate content?
It depends on your audience and your goals. If you're curating content for the sake of curating content, then you're doing it wrong. Curated content should always add value for your audience.
What is content curation in social media?
Content curation in social media is the process of finding the content that your audience will find important or useful and repositioning that in a way that serves both your brand and your audience.
What are the tools used for curating?
You can't do it all yourself, or at least you shouldn't want to what it comes to content curation. A tool helps you pull everything into one place so you can pick and choose your favorites. The best content curation tool is the one that works best for you and your team. There are many different options available, so it's important to find the one that fits your needs. These include:
Scoop.it
Paper.li
BundlePost
Conclusion
Curating content can be a great way to add value for your audience while building relationships with other creators. But it's not as simple as just sharing someone else's content. It should be a piece of your overall content marketing strategy to ensure you aren't burning yourself out on creating new content.
By following the tips in this article, you can be sure to create curated content that is both valuable and engaging for your audience. Check out even more content marketing tactics to get your brand out there.
What's your favorite curated content example?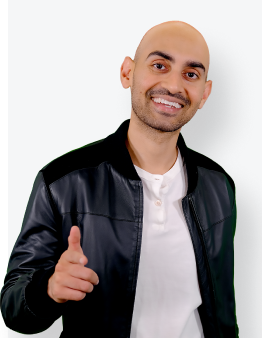 See How My Agency Can Drive More Traffic to Your Website
SEO - unlock more SEO traffic. See real results.
Content Marketing - our team creates epic content that will get shared, get links, and attract traffic.
Paid Media - effective paid strategies with clear ROI.
Are You Using Google Ads? Try Our FREE Ads Grader!
Stop wasting money and unlock the hidden potential of your advertising.
Discover the power of intentional advertising.
Reach your ideal target audience.
Maximize ad spend efficiency.