Living on the beach, traveling the world, having the flexibility to work at your will and earning a handsome income while doing it- it's the lifestyle many dream of.
Don't tell me that you haven't fancied such a lifestyle. There is a part of us that's lazy and it would love to become a millionaire with "just a few clicks."
That's why such get rich quick messages are widely used in get rich quick scam schemes. As an example look at Free Money App signup below.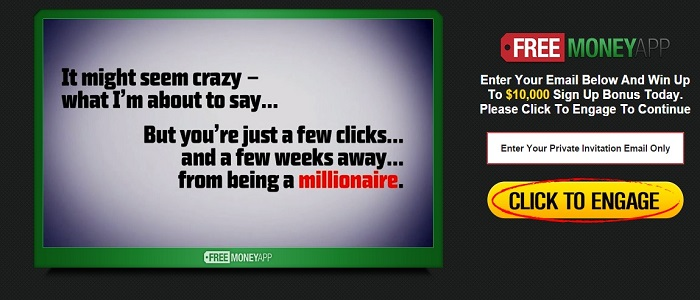 If you want to live with location-independence, freedom and flexibility to work and make a handsome income doing it, then I want to tell you that:
Achieving such a lifestyle is possible.
There are many people living it already. An example is Ryan from Blogging from Paradise. He entices his website visitors to join his mailing list with this pitch.
But I also want to warn you that it won't be as simple as clicking your mouse button a few times a day.
Your progress will take place in slow and effortful steps.
It might take a couple of years (or even more). You'll need to remain focused during the hard times.
Are you up for it? 
Then blogging is an easy and potent tool to achieve such a lifestyle. Want to know how? Here are the four simple steps.
Carefully choose a niche that has a proven demand.

Map out your marketing strategy and choose your article subjects with equal care.

Write and publish posts regularly.

Reach a

good level of traffic

. Then, start pitching a service related to your blogging subject.
Soon enough, you'll find businesses that are ready to pay you jaw-dropping rates.
Blogging strategically helps you in building your personal brand. If you write high-quality posts on a subject, then people (read as businesses) perceive you as an expert.
As I've been regularly blogging at Quick Sprout, I've gotten to work with many esteemed companies. As an example, I worked with Airbnb, whom I didn't even pitch to. I also got half-a million dollar contract with Intuit.
Want to know the best part about blogging?
You can work from anywhere. And, you don't even need to be an expert to start. You can learn as you write and build your audience.
You also have an ample number of monetization choices after you've developed a steady stream of traffic. Creating your own products is ideal for those who want to scale and run their blog as a business.
But in this post, I want to tell you 4 services that you can provide as a blogger to open floodgates of cash.
Why services?
Because offering services in your area of expertise is one of the fastest and easiest ways to make money online. Assuming that you have a value-adding skill, you can start pitching it as a service right now to businesses.
In fact, if your pitch email stands out:
You can close at least one client within the next day.
Don't believe me?
Then wait till you read this case study.
Freelance writer and proficient blogger Bamidele Onibalusi generally doesn't believe in pitching to clients. Rather he lets his clients come to him by looking at his blog posts.
But he conducted a cold-pitching experiment and ended up with a 625$ writing gig within a couple of hours.
And guess what?
That client ended up paying him 5,025$.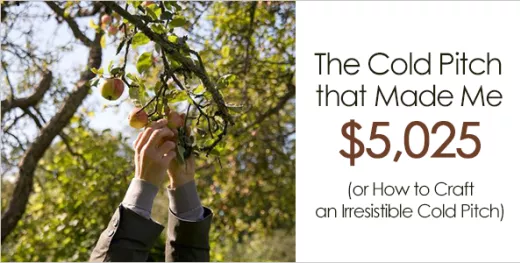 Obviously many things contributed to his success. Like being published in esteemed publications like Huff Po and Forbes. And, he used this pitching email.
It is amazing how quickly you can close sales by pitching your services.
So, do you want to join the 15.5 million self-employed people in the USA?
This post will show you live case studies of four services that bloggers like you are offering and earning handsomely.
But before I tell you the services you can offer, I want to share 3 blogging steps to ensure that you're perceived as an authority in your niche.
Following these steps will distinguish you from your peers.
Disclaimer: This is not a make money online tutorial. I assume that you understand the basics of blogging and internet marketing.
3 blogging steps to ensure you garner visibility and authority in your niche
It's not coincidental.
All the respected thought leaders in your industry have gained recognition because they took a strategic approach to blogging.
You can also get there with the method I'll show you in a while. But you might wonder, why even bother to become a well-known blogger?
It's because an influencer gains immediate trust. Consumers trust influencers more than branded content.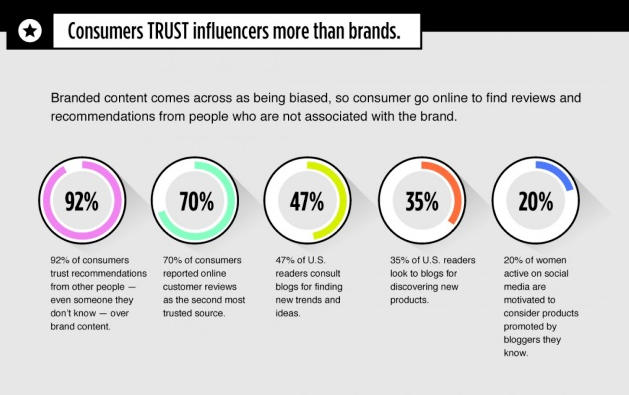 So how is your influence measured?
The most common metrics used are your number of followers on social media and the engagement you get from them.
You can use a tool like BuzzSumo to explore the influencers in any niche. It gives a list of experts for a particular keyword along with important metrics like their retweet ratio, reply ratio and average retweets.
You can also get in on this and many more such influencer lists in your niche. You may even get speaking requests from upcoming conferences.
Just put in the hard work and follow 3 simple steps below.
Step #1 – Draft your unique value proposition
Like I mentioned before, you cannot start writing on a random subject without a strategy and just keep hitting the publish button.
You need to distinguish yourself from your competitors.
Yes, finding your own voice and speciality might take time.
But if you deliberately position your brand image and content strategy based on your own value proposition, then you can substantially increase your bottom line.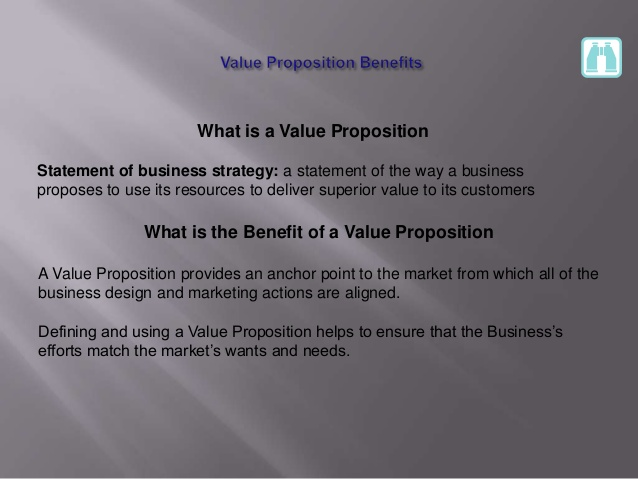 I have personally tested my value proposition at KISSMetrics and Crazy Egg and found an over 10% increase in our conversions when I use a strong value proposition.
On the other hand, a weak value proposition can tremendously decrease your conversions and overall sales.
Here are some examples of great value propositions. Notice how all the statements talk in terms of the specific benefits a customer can expect from the companies. And how easy they're to comprehend (won't take you more than 5 seconds).
To get started with drafting your value proposition here are some top tactics that you can use. Keep it simple by staying away from business jargon and unnecessary hype like 'best in the world.'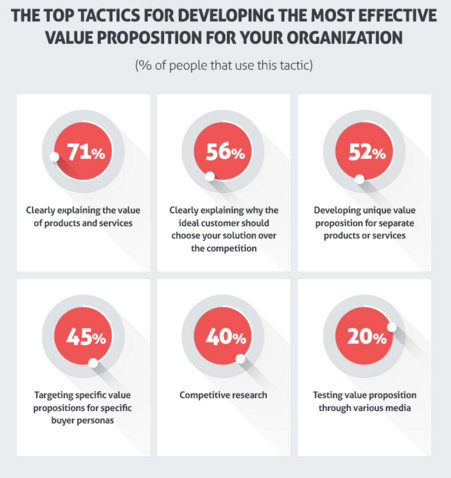 You can also use this worksheet by Marketing Experiments to identify and express your value proposition.
I would advise you to start with a very specific subject in your niche and nail it. Instead of starting as an internet marketer, position yourself as a YouTube marketer.
Zoning in a small niche will increase your chances of gaining authority since the space will be less crowded.
Look at Mari Smith. She is a social media thought leader. But positions herself as a 'Facebook Marketing Expert.' Her newsletter freebie is also based on increasing your Facebook Ad Conversion.
Most of her online training programs are also on Facebook Marketing.
If you want to get started with Facebook Marketing, you're more likely to start with her blog and courses.
Pro Tip: Research influencers in your niche and their specific areas of expertise. Then find a pertinent industry problem that these influencers aren't addressing so that you can be the one who fills the gap.
You can use BuzzSumo to find influencers by entering relevant industry keywords.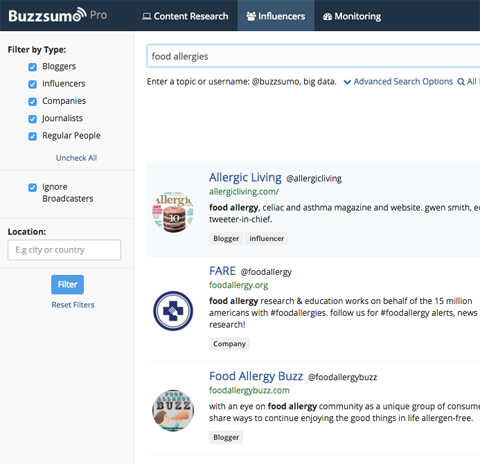 For example – There are many Facebook Marketing experts, but they specialize in Facebook Advertising. How about becoming an organic Facebook Marketing expert? It's tough to crack the code, but, if you can, you'll be in great demand, because there is a burning demand on the subject.
Pro Tip 2: You can also position yourself as an expert for a particular profession like the healthcare industry or psychologists.
Say you have an interest in medical sciences and Facebook Marketing. Then you can position yourself as an expert on Facebook Marketing for doctors.
The reason this works is people like to do business with subject matter specialists (that know the industry inside-out) rather than generalists.
Step #2 – Write unique cornerstone content that has a proven demand
There are millions of high-quality blog posts published every day. So don't waste your time rehashing old content.
Rather create something that offers staggering value by going into great depth. It's called cornerstone content.
Here's how Brian Clark from CopyBlogger defines it –
A cornerstone is something that is basic, essential, indispensable, and the chief foundation upon which something is constructed or developed. It's what people need to know to make use of your website and do business with you.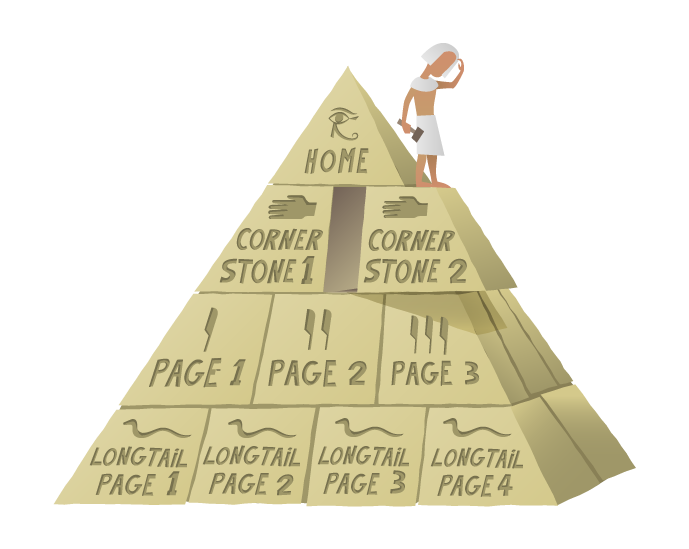 So don't write a 1000 word article on keyword research for doctors. If a similar article has already been written, then you will not be able to top it.
Rather pursue either of these two options when you're determined to create cornerstone content.
Option 1: Find unique angles to a popular subject that haven't been touched already. BuzzSumo will help you in finding the most shared posts in your industry on social media.
Option 2: Go into great depth on a popular subject and beat your competitors with quality (Brian Dean's famous Skyscraper Technique).
My 40,000+ word guides on internet marketing are great examples of cornerstone content. They drive significant traffic and have helped in cementing Quick Sprout as an authoritative website on internet marketing.
And I am not alone in vouching for cornerstone content. Let me share an example.
About 3 years ago, Larry from WordStream heavily discussed the Adwords quality score algorithm. He even found some loopholes to fill in Google's literature. But the search giant hadn't updated it in six years, so people mostly overlooked this score (and Larry's focus on it).
Soon enough Larry's examination of the algorithm led Google to release a white paper on quality score. It was titled "Settling the quality score" and it settled certain issues that Larry had brought up in his articles on the subject in the past.
See how a unique angle on a particular subject can lead to change in your industry's rubrics?
And Larry is revered as an influencer in paid marketing.
Step #3 – Guest post on high authority industry blogs
A well-planned guest blogging campaign has many benefits. In the long term, it will substantially improve your power of influence.
But it also helps you to get noticed by your target audience and add members to your own tribe.

Another great weapon is a guest blogging campaign. Even a single guest post on a high-traffic and respected industry blog can get you new clients.
Brandon Seymour doubled his monthly revenue as a consultant after publishing a single guest post on Search Engine Journal.
I've already written a detailed post on guest blogging. You can follow the nine steps I mentioned in the post to kick-start your first guest blogging campaign.
My recommendation to you is to rely on quality rather than quantity when guest posting.
A single high-quality guest post for a revered industry publication in your niche will be more helpful than getting published on 10 or even 20 newer blogs with lesser authority.
Ramit Sethi recently shared results from a test he performed while guest posting on high-traffic websites.
First he churned out a guest post in 1.5 hours. The result was a few hundred visitors.
Then he wrote another guest post but made it much more insightful with case studies and a video. It took him 18 hours to complete the post.
So how many additional visitors do you think he got?
It was a gigantic 100,000+ visitors.
By investing 12x the amount of time to create a high-quality post, Ramit reaped 250x results.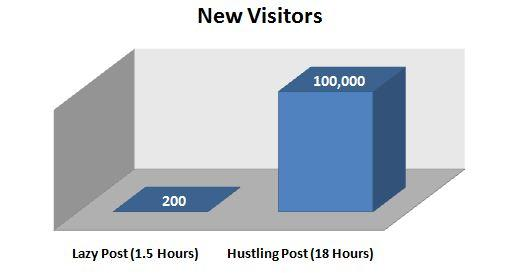 The last point to keep in mind while guest posting is not limiting your number of verticals (posting in a very specific niche). You just need to tailor your content to suit the needs of your target website's audience.
My target audience consisted of marketers. But I don't just guest post on Search Engine Journal and HubSpot.
Many entrepreneurs are also interested in my content, so I regularly guest post at esteemed publications like Forbes and Entrepreneur.
If you want another example, then look at the possibilities of related niches for an automotive website. All of these verticals are viable options for guest posting.

4 proven services you can offer to take a six-figure income home
I am not going to lie to you. Earning six figures doesn't just require hard work. Your skills need to be in demand. Only after that will the number of hours you commit come into focus.
As an example, look at this graph of the average WordPress freelance rates by state.
Business Insider compiled a list of the top 20 highest paying jobs that you can do from home.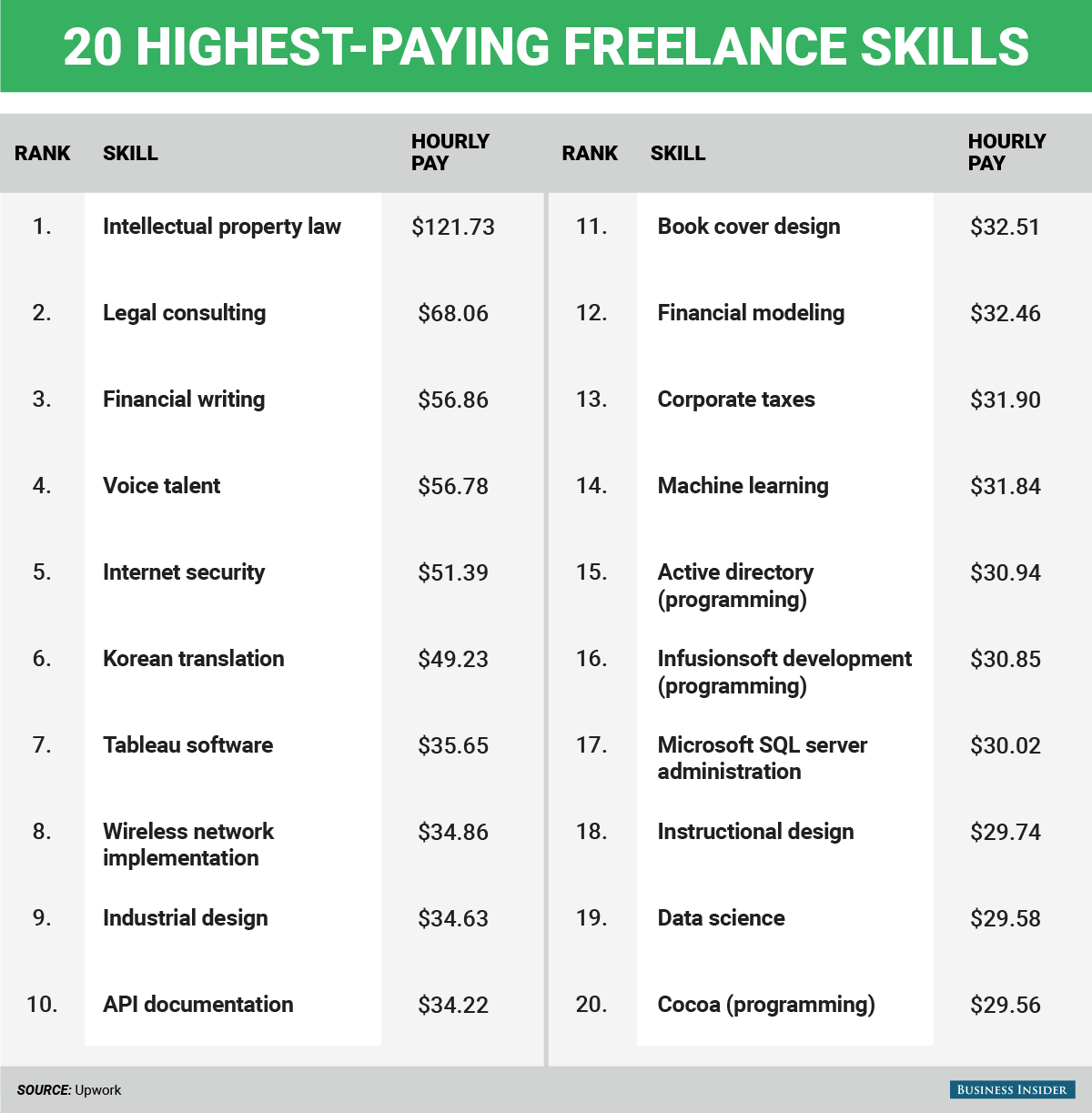 As you might notice, most of the listed jobs in the above categories require specialized training. You cannot offer legal consulting or Korean translation without learning the necessary skills (or getting a law degree from a recognized university).
So I want to introduce you to four services that are in demand and can be easily learned as you blog. You won't need more than a month to be market-ready and to start pitching clients for these services
Are you a blogger willing to start your journey to build a six or even seven figure service business?
Here are 4 services that will get you there.
1. SEO Consultation – I've built 4 multi-million dollar businesses. And the second business I built was a seven figure SEO agency.
I was new to the internet marketing industry and only learning its nuts and bolts. I was not even planning to build an agency. So how did I stumble upon my first client then?
It was during a college speech on "How Search Engines Work?". A person listening to my speech gave me my first contract of $3500. Soon enough I started pulling in around $20,000 a month.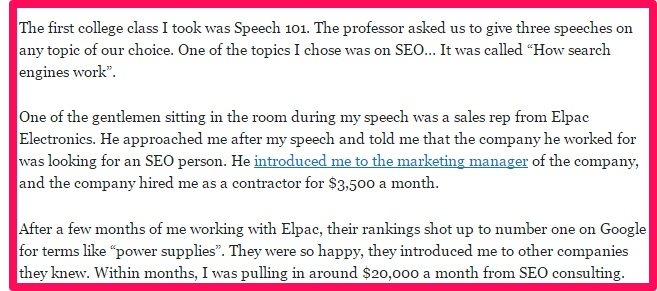 You might not get such a speaking opportunity where your potential clients are attendees. Instead, you can rather rely on these 3 strategies
Strategy #1 – Guest Posting is an extremely effective technique to attract clients. Remember Brandon whose guest post on local SEO at Search Engine Journal helped him in doubling his monthly revenue as a consultant?
Strategy #2 – You can also pull customers by writing data oriented and actionable blog posts. These posts get more engagement and were a key reason why I was able to grow to 100,000 visitors/month within a year at Crazy Egg.
Let me show you a live example. This post on how content length affects rankings and conversions drove 51 leads for me. As you can see, it has data backed with results from studies conducted by serpIQ, Moz and my own tests.
While this post "don't forget the marketing in content marketing" only drove 18 leads. It was also actionable, but I didn't back up the strategies with tests and data.
Strategy #3 – Probably the best strategy to attract clients for offering SEO consultation is by showing the results you've personally achieved for keywords.
Nothing removes objections from a customer's head more than a live case study. It puts you in an authoritative seat. I've personally used case studies to increase my sales by 185%.
As an SEO expert, you will need to be result-driven. But I would advise you against blackhat strategies. It might only take one Google algorithm update to hit and crush your client's website. It's easier to retain clients than to always be on the search for newer clients.
Want to get yourself started as an SEO consultant?
You can charge anything from $50/hour to $300+/hour. And here are 4 payment models you can use.
2. Content Marketing – It costs 62% less than traditional marketing and generates 3 times the number of leads compared to traditional marketing.
No wonder the demand for content creators has exploded. Contently notes that in Q4 2015, Google Trends shows a 20% jump in interest in "content marketing." The two month growth right now is equivalent to the growth in the past couple of years.
In their survey, Contently found that 77% of B2C and 76% of B2B businesses are looking at expanding their content marketing efforts in 2016.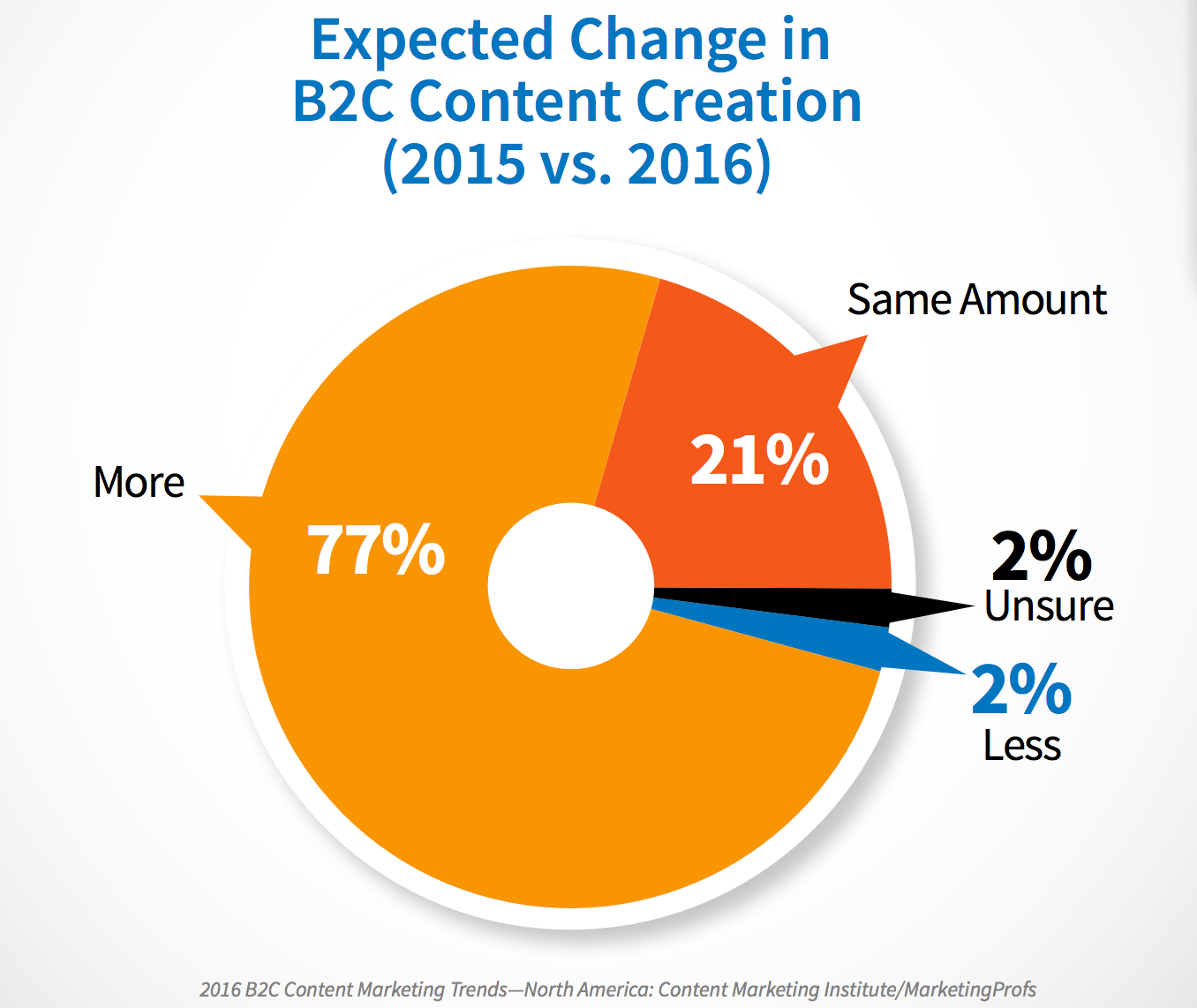 But I don't want to paint a completely happy picture. As per CMI, 32% B2B marketers are finding it tough to find trained content marketers.
So is it tough to learn content marketing skills?
I don't think so.
But it can get a bit tricky because companies with zero experience think of content marketing as just pushing out content on their blog. Far from it.
You need to learn the fundamentals of marketing before you write a single word. I would recommend you to get started with my Advanced Content Marketing Guide.
Once you've honed your writing skills to suit the content marketing climate, you can start offering your services at freelance marketplaces like Elance.
An inspiring example at Elance is Danny Margulies. After becoming unemployed in 2012, he thought of working on his dream of becoming a professional writer.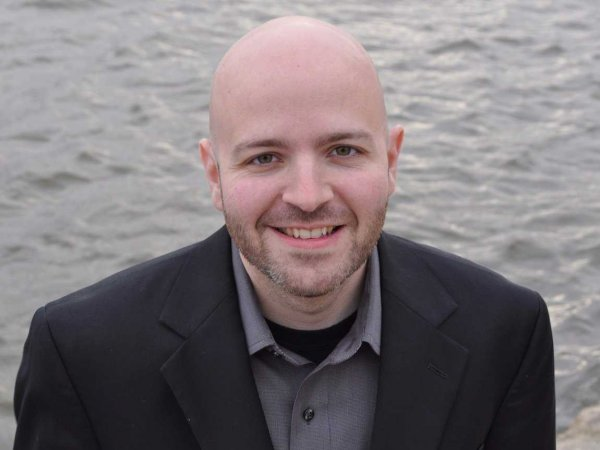 He started with zero copywriting experience or a college degree. Rather he just relied on a simple 3-step strategy of learning the nuts and bolts of job listings at Elance for winning work.
The result?
He was earning six figures through Elance (up to $125 per hour) in merely his second year.
As of April 2015, Danny had served 83 clients earning over $200,000 in merely two and a half years.
Danny relied mainly on targeting the right clients and focusing on retaining them.
You can read Danny's detailed guide on building a 6-figure freelance business.
Even established freelance writers (and journalists) like Mridu Khullar have added content marketing services to their mix.
And that's after she was already getting regular work from respected media houses like NYTimes, CNN and Time.
Why did she jump to content marketing?
Because it has doubled her income within a year. She has started to earn between $300 to $400 an hour ($1-2/word) for her content marketing work.

As per Mridu, content marketing is more dependable, involves less friction and is more enjoyable and high-paying work.
Feel inspired to get started as a content marketer?
Then read my article on how to attract clients as a part-time content marketer.
3. Social Media Marketing (SMM) Consultant – Social media presence is critical for most kinds of businesses now. And most of them don't have an in-house team for managing their social media properties.
Content Factory found that the average industry rate for a comprehensive social media marketing management program costs $4,000 – $7,000.
As per Curata, 56% of leading business bloggers will hire additional resources in the next year.
So how can you help?
That's right, by offering these businesses to manage their social media presence.
But for getting your first client, you'll need to show successful results.
So why not start with your own blog and develop its social following. Once you've built substantial social proof, businesses will be ready to pay you as much as $250/hour.
Don't have an idea how to launch your social media marketing strategy?
Then start with reading my social media marketing guide.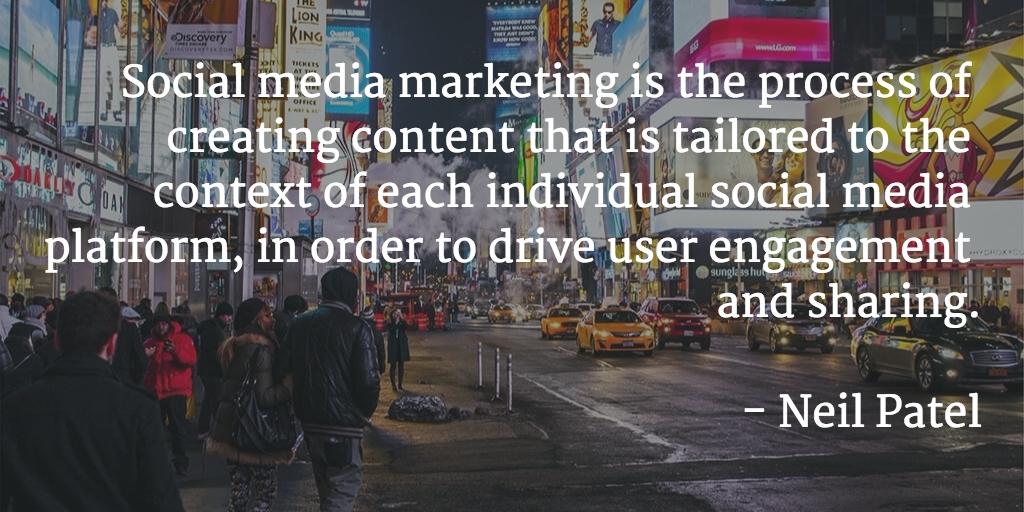 Social Media can get very distracting due to the sheer amount of noise generated every second.
So I would recommend that you block out a couple of hours every week and use tools like HootSuite and Buffer to schedule updates. These tools will help you monitor your presence on various networks simultaneously and save you hours every week.
Once you feel comfortable with SMM basics, you can choose from these 23 tools to streamline your marketing.
Once you have good results from running your own social media marketing campaign, you can guest post on high-traffic blogs in your niche to attract clients.
A couple of social media consultants who are currently doing well are Josh Gwin and James Burchill. They teach about how they built these social media businesses in their Udemy courses.
Josh Gwin teaches how to build an $8000/month social media biz in one year (he mainly uses LinkedIn to get new business).
And James Burchill teaches how he makes $100,000 a year as a part-time social media consultant.
For setting your social media marketing project prices, read Alexis Grant's article on setting and owning your social media consultancy price.
4. Advertisements and Affiliate Marketing – Do you know the traditional business model of most media companies?
It's selling print and digital advertisements in their publications. It's so popular that 69% of all domestic revenue of the US news media is derived from advertisements.
But what is the service that these media outlets provide?
The service is information and the readers are the receivers of this service. To make up for the costs of creating the content, the readers are also served with advertisements.
As a blogger, you can add value to a niche community by offering high-quality content as a service. If you consistently serve in-demand content, you can build a considerable audience.
Soon enough you'll gain trust and authority in your niche. And your visitors start to buy the products you refer on your blog.
Then, you can earn a great commission by endorsing valuable products that you personally like in your niche.

It's affiliate marketing 101.
Many 7-figure bloggers rely on this model because its low-friction and once you build a good level of traffic, the business can become completely passive.
Look at Pat Flynn. He earns $100,000+ /month mostly from affiliates he endorses on his website. And he is invited to schools from the world for speaking.
Matthew Woodward is another example of a blogger who takes $20,000+ in affiliate income home every month.
If you don't want to monetize your blog with affiliates, you can also rely on the traditional advertising model.
Google AdSense is the most prevalent monetization strategy for bloggers. Chris from RankXL specializes in building niche websites optimized for AdSense.
He currently runs a niche website that has grown to earning $20,000+ /month. And he relies only on AdSense for monetization.
You can also offer native advertising and sponsored posts to businesses. BuzzFeed relies heavily on them. And charge as much as $92,300 from brands for running one ad campaign.
Prolific fashion bloggers also earn up to $50,000 per post for a sponsored post.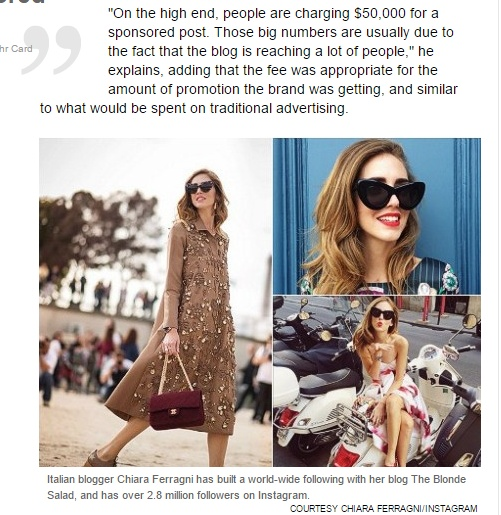 The downside of monetizing your blog with affiliate/adsense income is that you'll need to build substantial amount of traffic. And, since the business is built on someone else's platform/product, it's volatile.
Conclusion
You don't need a Harvard MBA to earn six-figures as a consultant. You can start a blog, develop your expertise and start offering services to businesses.
The growth in outsourcing by companies coupled with the rise of digital marketing industry is a huge window of opportunity.
The 4 services I mentioned in the article were to inspire you to take action. You can make money online even offering services as a photographer, programmer, fitness coach, food enthusiast or whatever your interest may be.
Authority Hacker compiled a list of 23 successful bloggers and it included people from different industries.
A service-based business has the highest margins. Once you see clients rolling in, you can even hire a team. The only downside is that you can only scale your business so much without helpers.
But, you should test a service-based business by getting your feet wet and gauging your industry needs.  Successes like Brian Clark from CopyBlogger and Laura Roeder from Edgar started by offering services before launching product- based companies.
As I mentioned before, I've myself offered services to many corporate companies and earned a million dollars through my consultancy.
Only later did I turn to launching product-based companies like KISSMetrics, CrazyEgg and Hello Bar. So, a service based consultancy can even be your ticket to an even bigger product business.
I would love to hear your thoughts. What is the number one obstacle preventing you from starting your consultancy business? Or do you offer any of the above 4 services to make money online as a blogger?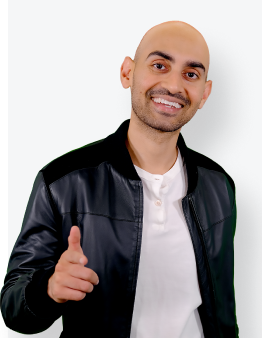 See How My Agency Can Drive More Traffic to Your Website
SEO - unlock more SEO traffic. See real results.
Content Marketing - our team creates epic content that will get shared, get links, and attract traffic.
Paid Media - effective paid strategies with clear ROI.
Are You Using Google Ads? Try Our FREE Ads Grader!
Stop wasting money and unlock the hidden potential of your advertising.
Discover the power of intentional advertising.
Reach your ideal target audience.
Maximize ad spend efficiency.