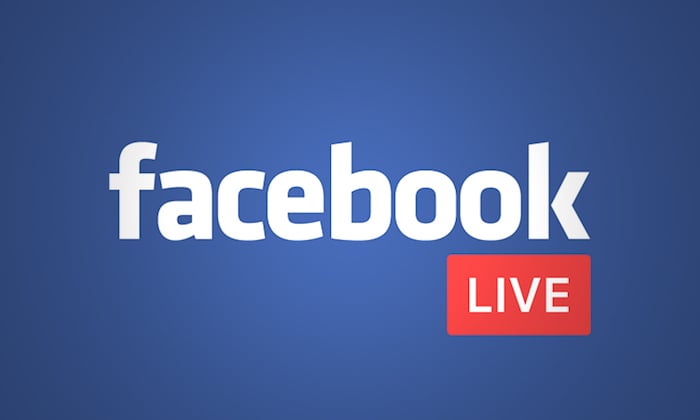 Facebook Live is a force to be reckoned with.
I've done a few live streams myself. One was a discussion of behavioral marketing with Ryan Urban and BounceX.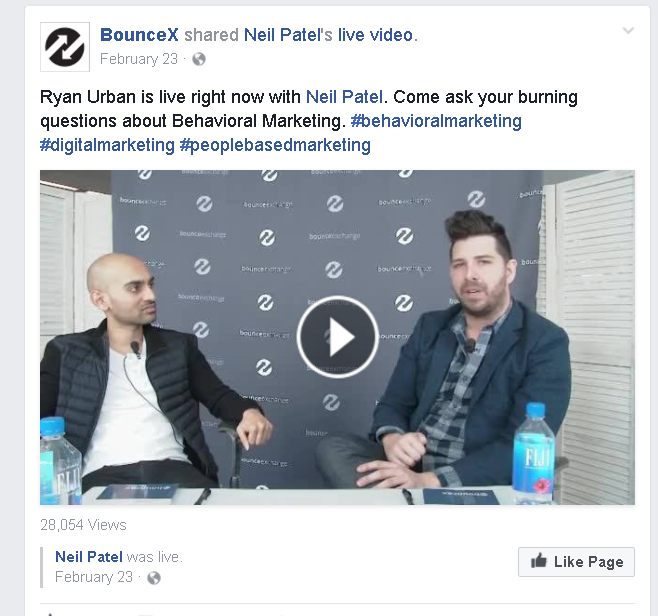 I have to admit that I was a little nervous the first time I did it.
Live video can be scary!
Live streaming video is the latest trend and a sign of the direction we're moving.
Since its launch in April 2016, Facebook Live rose to overtake YouTube as the #1 video streaming service on the Internet!
Other live stream platforms are competing for this spot as well, but I'm focusing on Facebook Live because of its sheer scale.
Facebook has 2 billion monthly users as of June 2017. That's more than any other social network.
And that makes it a great platform to advertise on.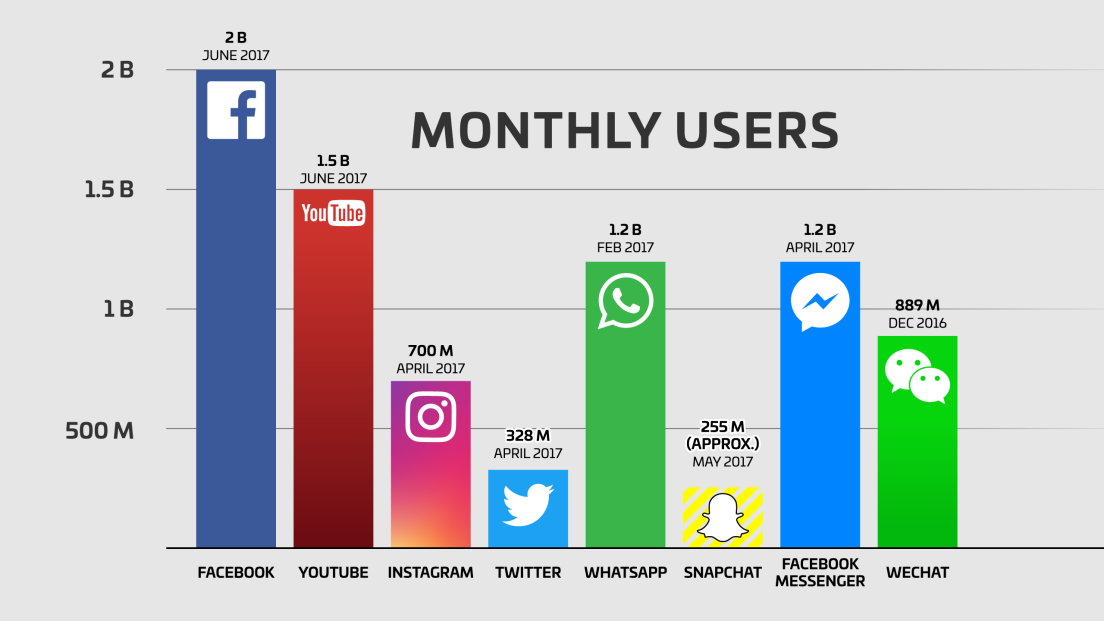 Not only can you reach this valuable audience, but you can engage in real time conversations with them.
It's not going to be easy. You'll need to create valuable content that appeals to your audience.
A recent study of social media habits found the average person will spend five years of their lives on social media. That's crazy to think about!
Users spend an average of 35 minutes per day on Facebook alone, and brands are expected to spend almost $36 billion on social media marketing in 2017.
With this much time, money, and other valuable resources being spent, we're going to need to explore how to do it effectively.
I don't like opinions. I like data, so we'll need to see what the data shows.
Are you ready for the challenge?
Let's start with some background on what Facebook Live actually is and how it came to be.
What is Facebook Live?
While Facebook is a popular social network, it still has competition from YouTube.
A decade ago, nobody would have assumed these sites had much in common. To communicate on YouTube, you need to pre-record response videos.
It's like a turn-based game versus a real-time game. But it's still a popular social network.
In fact, teens use YouTube more than Gmail, Skype, or any other social network or platform.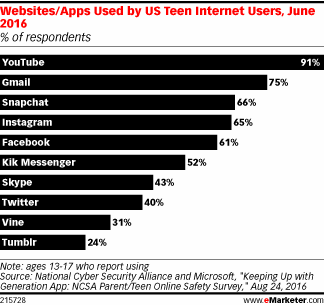 This post-Millennial generation values the connectivity, community, and creativity available on the YouTube platform.
They grew up watching PewDiePie instead of Saturday morning cartoons.
Facebook Live can reach teens, but it's an even better place to reach their parents and grandparents.
Here's a current breakdown of Facebook's user demographics from Pew Research Center.
Both Facebook and YouTube began directly competing in the 360-degree (virtual reality) video market in 2015.
YouTube had live streamed special events for years. In 2016, Facebook launched Facebook Live to compete, and it's unique from YouTube live streaming in several ways.
Facebook Live is a feature within Facebook allowing you to post live videos to your personal or brand page.
The company is hoping it'll bridge the gap and bring social media into the video age. It allows anyone to live stream what's happening in their lives to the entire world.
It's also a great way for brands to increase engagement on their pages.
And it seems to be working.
This is Candace Payne, whose Chewbacca Mom video became Facebook Live's first viral video.
Today, the video has 170 million views, 3.5 million shares, and 18k comments!
When you click the link, you'll notice there's no ad on the video. That's not Facebook Live's play. Yet.
It's also filmed on a phone camera, not a fancy 4K DSLR with studio microphones like many popular YouTube channels.
That didn't hold back its effectiveness!
Kohl's sold out of the mask within two days of the video, so the brand rewarded Payne with $2,500 in gift cards and 10,000 rewards points.
What a great brand win for everyone!
Although the platform and its users are still exploring what works and what doesn't, there have been successes.
While Hasbro and Kohls benefitted from Payne's enthusiasm, it was because a customer marketed for the brand.
We need to replicate and control these successes, so let's find some to replicate.
These 5 brands are seeing Facebook Live success
1. BuzzFeed
BuzzFeed is known for creating viral clickbait content, and the brand has been experiencing some great numbers on Facebook Live's platform.
One of their live streams had viewers waiting anxiously for nearly 45 minutes to learn how many rubber bands it takes to explode a watermelon.
So far, the video has 11 million views and 320,000 comments!
10 million of those views happened  within the first 5 days.
Not bad for a simple experiment.
The company set a high bar for Facebook Live with suspense, action, and a video longer than the average person spends on the site.
But BuzzFeed isn't selling anything.
For a sales success, let's look at a small business.
2. LuLaRoe
Now we move on to the latest social network marketing sensation.
LuLaRoe sells a variety of women's clothing (especially leggings).
They do so through exclusive Facebook parties held by its network of approximately 35,000 independent sales consultants.
While some consultants hold in-house parties locally, others choose to auction off items in the comments of Facebook Live videos.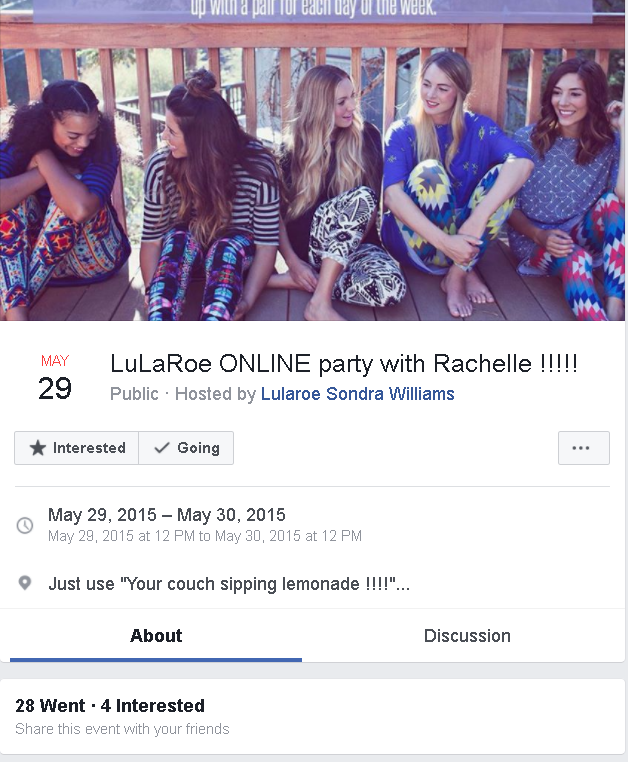 Women attending Facebook Live parties sit and watch as a sales consultant shows each garment for sale one by one.
The company's leggings are the most popular item, and rare patterns like solid black are known as unicorns. These are saved for the end.
In one evening, a user can scan several LuLaRoe live streamed parties for the items they want.
These tactics propelled LuLaRoe to become a billion dollar company. The brand even partnered with Disney for new prints.
The model is easily competitive with the best Facebook advertising campaigns I've seen.
3. Tastemade
Already one of the biggest publishers of video on Facebook's platform, Tastemade doubled down on Facebook Live bringing several ideas to the format.
This latte art video is a great promotion for everyone involved with fun videos that make anyone want coffee.
And it's logged over 1.6 million views so far!
Beyond food art, you can also watch live cooking videos.
It's like watching The Food Network, but you can actually talk to the host.
The video below is at 640,000 views and counting.
The host talks with her cameraman/boyfriend who's monitoring comments to increase viewer engagement.
Both approaches work and help build the Tastemade brand overall.
I can't stress enough how important brand consistency is when recording live video streams.
Here's a Facebook Live episode of Tiny Kitchen, one of the most watched videos on the platform.
Cooking actual meals in miniature size is a big hit in Japan, and these intricate dishes are coming stateside thanks to Facebook Live and Tastemade.
4. Callaway
Legendary golf  brand Callaway made a Facebook Live video with one of the greatest golf legends of all time, Arnold Palmer.
Exploring Palmer's office, we get an inside glimpse into his career and accolades while the man himself narrates.
Host Harry Arnett is also Callaway's SVP of Marketing and Brand Management and does a great job of keeping the audience engaged.
Throughout the tour, the cameraman solicits audience participation. Around the halfway mark, he reintroduces Palmer and the situation unfolding.
It's like watching an ESPN documentary on your favorite athlete, but it's on Facebook Live instead of TV.
I only wish we were able to engage with each other this way when I was younger. Can you imagine the possibilities?
5. UNILAD
The most popular Facebook video publisher of May 2017 was UNILAD with over 2.6 billion views.
That's right. 2.6 Billion!
It's been trying different ways of engaging and capitalizing on that audience.
Live streaming a World Pool Series trick-shot competition was a great start.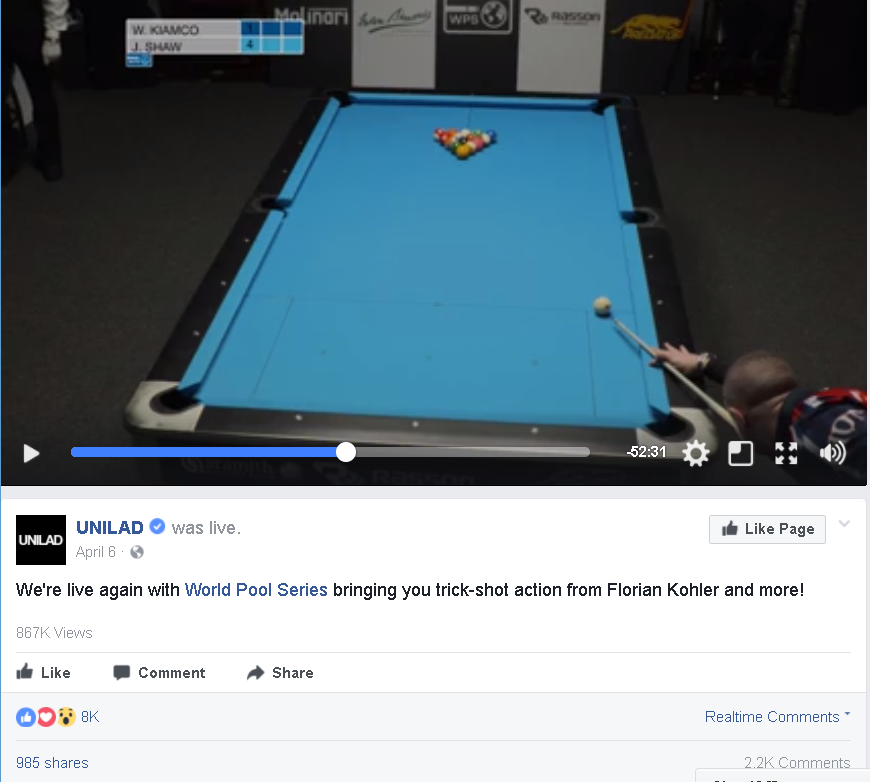 The page is so popular that Unilad closed a deal at the end of 2016 to stream live fights from the British Association Mixed Martial Arts on Facebook.
Of course, live sports aren't the only thing you can find on Unilad's Facebook page. The puppy live stream is easily one of my favorites.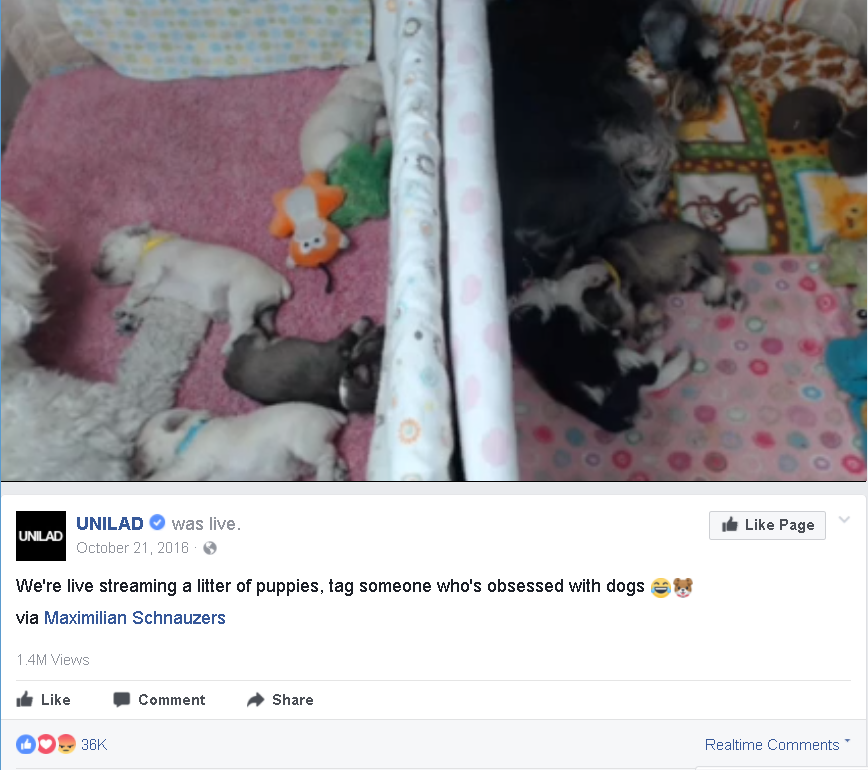 Unilad proves it doesn't take a huge spectacle to draw in huge numbers. Over 1.4 million people tuned in to watch puppies for an hour.
These are just a few examples of Facebook Live success stories.
But what you really need to know is how you can replicate these successes.
It's not going to be easy, but we'll break it down into the components that made them successful.
How can you get started with Facebook Live?
I usually like to give technical step-by-step instructions on how to use online tools. But that's not necessary for Facebook Live.
Mark Zuckerberg made it easy for anyone to live stream on Facebook just by clicking "Live Video" on your post.

Easy enough, right?
What we'll do now is explain the essential elements of a successful Facebook Live post.
1. Always be authentic.
Authenticity is the most important part of marketing.
But what is authenticity?
Being yourself was always such a vague concept to me.
The Harvard Business Review has a great chart to explain authenticity.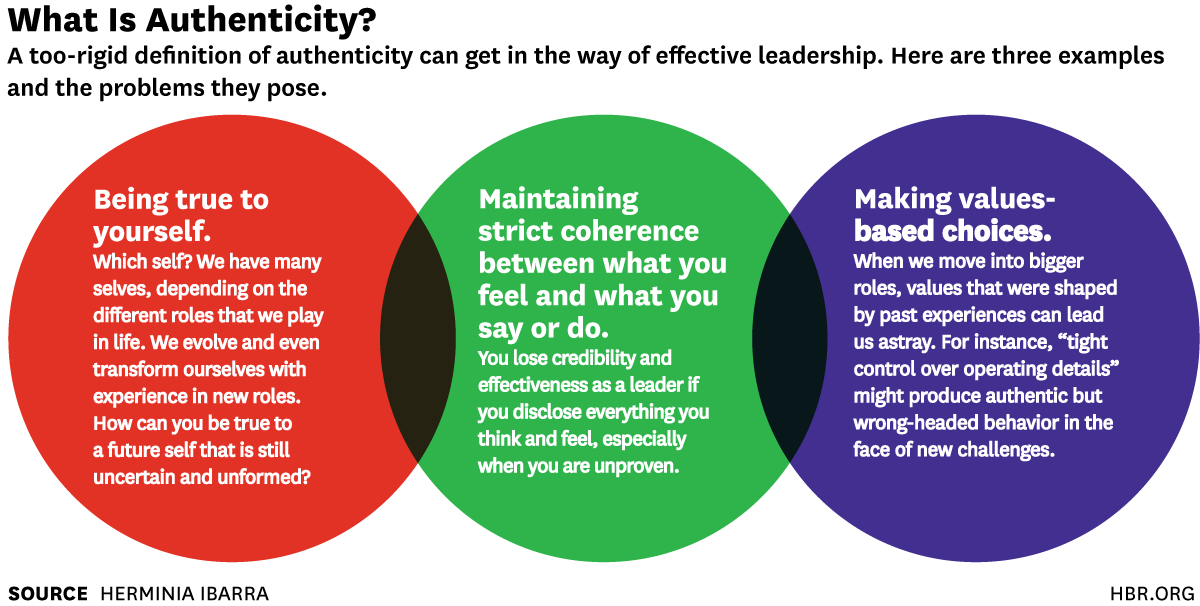 For a brand, remaining authentic means always staying true and consistent to your brand voice.
ModCloth does a great job of this with its Facebook Live videos.
The vintage-style fashion, clothing, and decor e-retailer encourages women to discover their style and dress/decorate accordingly.
The above live video from a ModCloth pop-up store in Denver is quirky, colorful, and displays all of the brand's personality.
Both the host and camerawoman are entertaining, engaging, and inspire their viewers to be true to their own vision of the world.
ModCloth's Facebook Live videos are a hit because they stick to the brand voice and make customers feel like part of the family.
Which brings me to my next point…
2. Engage with your audience.
When New York Times journalist Deborah Acosta happened upon some Kodachrome slides in a trash can, she redefined journalism for the modern age.
Over 403,000 people watched as she unraveled the mystery, laid out her discovery process, and enlisted viewers to help.
Three days later, Acosta returned to Facebook Live to resolve the case for 71,000 eager viewers.
Online news outlets like TheYoungTurks engage with viewers on YouTube. But Acosta's Facebook Live investigation is a brilliant piece of journalism.
We know journalists engage with social media for stories, but this was the first time we felt like we were unraveling the news as it happened.
This type of audience engagement is important for your Facebook Live videos to be successful.
And let's not forget LuLaRoe's stellar audience engagement.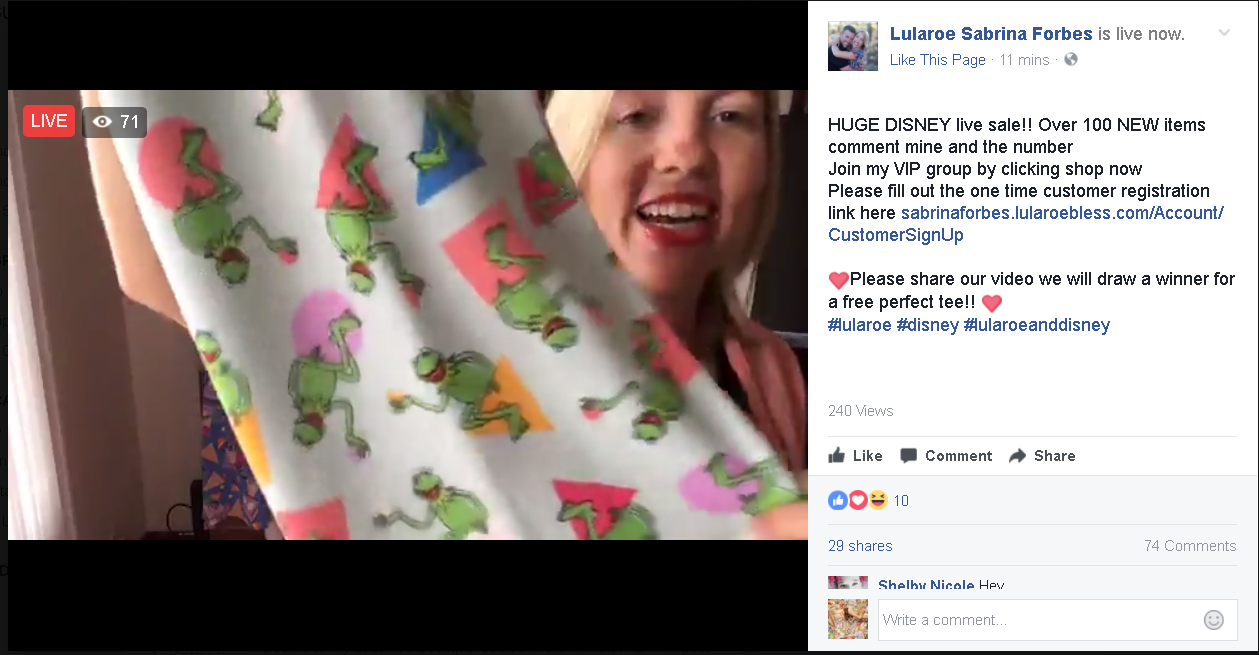 This independent sales force keeps a close eye on the comments to create the atmosphere of being there in person.
Orders are taken and confirmed through the Facebook comments, which also gives the sales consultants great customer information.
By tapping the comment wells of live videos, LuLaRoe overcame a big data hurdle for even the biggest corporations.
Matching social profiles to customer databases is a goldmine of customer information. LuLaRoe taught its sales force well.
Take their lead with your own Facebook Live sales teams.
3. Promote Live events in advance.
I already showed you some of LuLaRoe's Facebook invites above, so I won't get repetitive and show them again.
I do have to mention them again, though, because they're an important ingredient to a successful Facebook Live stream.
Like any promotional event, a Facebook Live video should be scheduled in advance.
Every Thursday at 4 pm, for example, tens of thousands of viewers tune into Tipsy Tricks, a regularly scheduled Facebook Live stream from Benefits Cosmetics.
This type of regularly scheduled content draws consistent viewers and really helps the company's brand image.
Much of the content is mined from the company's own Facebook page. Hosts regularly scan customer questions for specific beauty tips they can cover.
The strategy leverages Facebook Live to increase overall Facebook page engagement.
It strengthens the brand's social strategy at the foundation through synergy.
Speaking of working together, it helps to have a partner as well.
4. Partner with other brands.
Remember the NY Times example from earlier?
Facebook made a $3 million-a-year deal with the NY Times to produce exclusive video content on its platform.
It's a win for both brands because the NY Times reaches Facebook's audience and vice versa.
Buzzfeed, Mashable, and Huffington Post have similar deals. It was lucrative enough for HuffPost to shut down its HuffPost Live servers to focus on Facebook exclusively.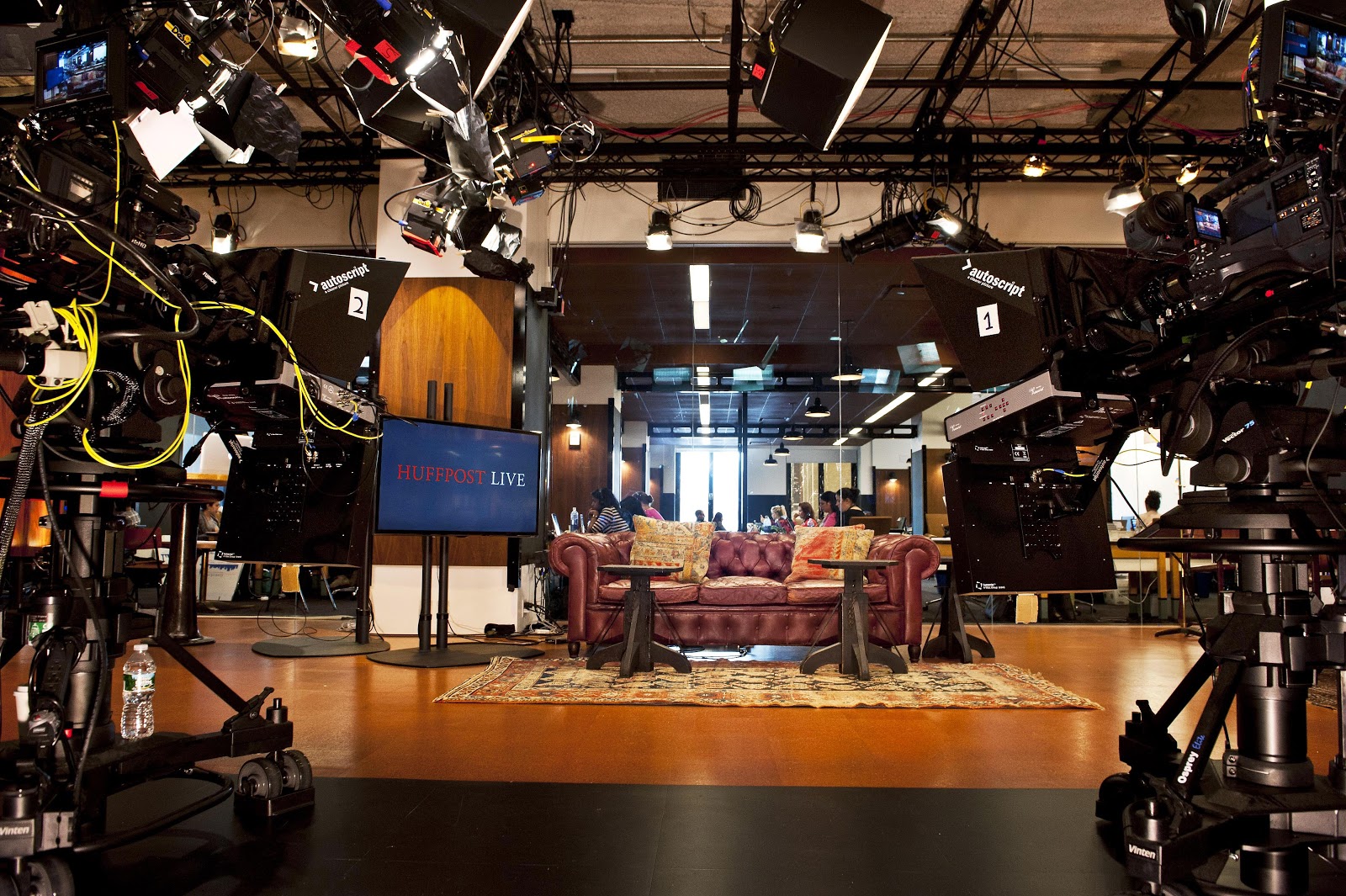 Partnerships are important for any branding or business strategy to be effective.
Disney's revenue model depends more on licensing agreements than anything.
It shut down its video game studio in 2016 to license to third party developers. It also partnered with LuLaRoe this year.
Last year, the company partnered with Airbnb for a Facebook Live promotional campaign based on the Jungle Book.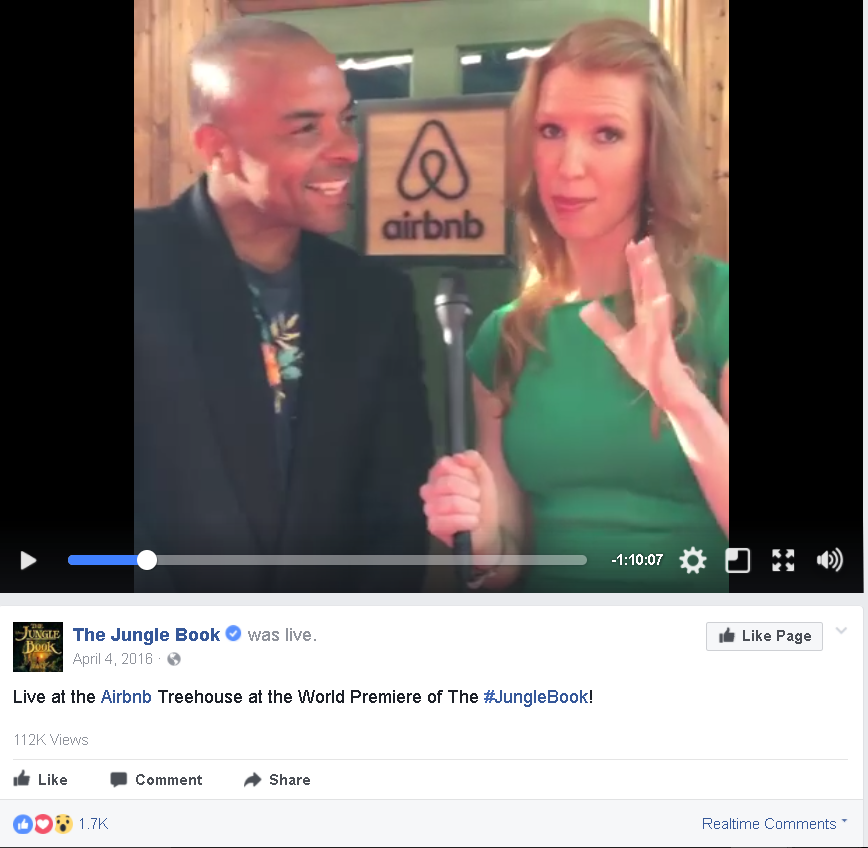 A host interviews guests at the jungle treehouse for the movie's world premiere.
It reinforces the magic of Disney as a destination while offering Airbnb as the way to do it.
Think about what type of partnerships you can forge to benefit your brand, whether it's a celebrity, a complementary product, or just social influencers.
Influencer marketing is a cornerstone of modern digital marketing.
5. Brand your content.
We may be using different mediums, but the core concepts of advertising haven't changed much over the years.
Branding is how you get people to remember you.
Dunkin Donuts had a memorable slogan in the early 80s with "Time to make the donuts."
The slogan made a comeback during a factory tour the company posted through Facebook Live.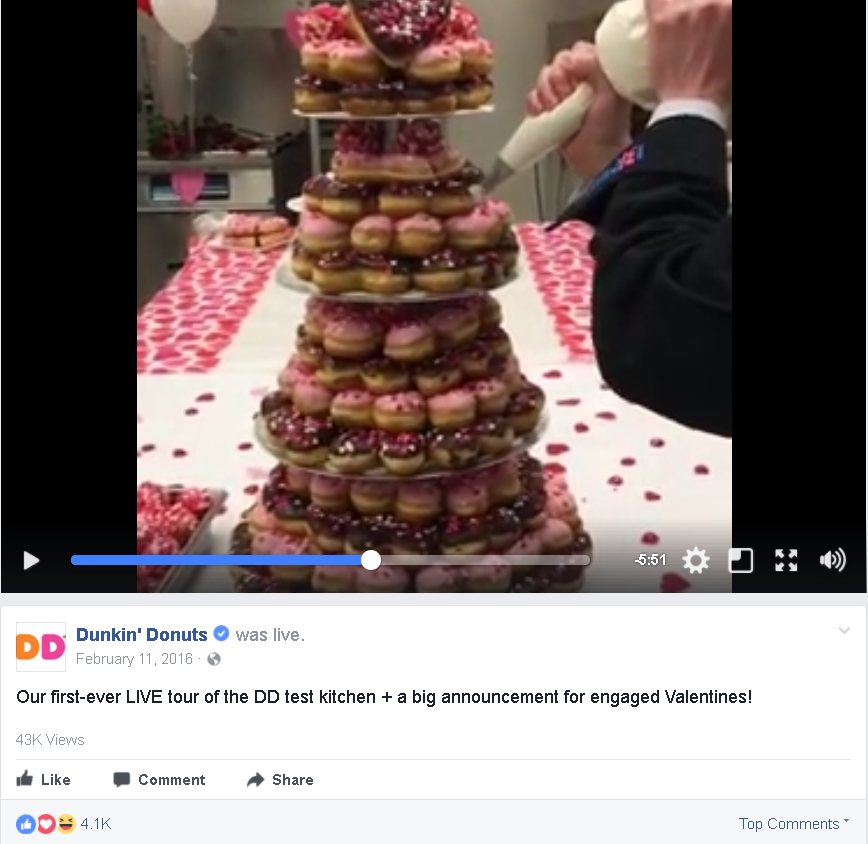 This Valentine's themed live tour of the DD test kitchen attracted 43,000 viewers for what turns out to be one of the most epic donut commercials.
About halfway through, one of the execs references the "time to make the donuts" slogan, adding a touch of retro love.
It doesn't take a decades-old slogan to brand yourself.
Think of how a tour of your own facilities and product creation process can benefit your business.
Transparency is important to running a successful business.
That's why I give away so many of my online marketing secrets and strategies on my blog. I want to show you my creative process.
Conclusion
Facebook Live is one more way to create vibrant visual content for your audience and fans.
Instead of engaging with followers through written comments, it gives you a chance to show off real life and behind-the-scenes footage.
Everyone can use Facebook Live, even the average person. It reaches a large audience that can't be ignored.
For your Facebook Live efforts to be successful, however, you need to provide valuable and interactive content.
Some brands have already shown it can be effective for marketing, brand awareness, and even direct sales.
How will you use Facebook Live to define and evolve your brand in the next year?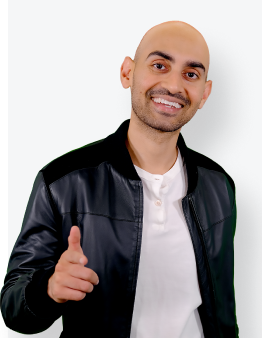 See How My Agency Can Drive More Traffic to Your Website
SEO - unlock more SEO traffic. See real results.
Content Marketing - our team creates epic content that will get shared, get links, and attract traffic.
Paid Media - effective paid strategies with clear ROI.
Are You Using Google Ads? Try Our FREE Ads Grader!
Stop wasting money and unlock the hidden potential of your advertising.
Discover the power of intentional advertising.
Reach your ideal target audience.
Maximize ad spend efficiency.