If you want to show you're trustworthy, you need to use social proof.
The best brands in the world know that showing approval from others is one of the most powerful techniques around.
And while it might be a time-honored advertising strategy, leveraging social proof is just as relevant—if not more so—in today's world of digital technology.
According to research published in 2018, as many as 81% of smartphone users research products and services on their devices.
They're looking for recommendations, testimonials, and the trust that comes with social validation.
Today, we'll look at the best strategies to start proving your website's social following.
Specifically, the common tools, apps, widgets, buttons, and platforms the experts use to demonstrate social proof.
Let's get started!
Show and increase your subscribers, followers, and fans
One of the quickest and easiest ways to show you have others backing you up is by just showing how many fans you already have on social media.
This is probably the easiest strategy, especially if you already have a social media account set up. In minutes you can improve your marketing with social proof.
With just a few quick changes to your site, leverage work you've already done and start promoting your social channels at the same time.
Here's how to get started.
Twitter followers
Already have a personal or business account on Twitter? Then show it off!
It's a cinch to add the Twitter follow button to your site, and it serves two purposes.
First, it quickly shows you're credible and worth trusting.
After all, if a few hundred (or thousand) people have shown they're interested in what you have to say, you've got some good ideas.
And second, you'll invite other people to follow you. Of course that's great for your account and influence in general.
But it also creates a virtuous circle—the more people that follow you, the better your social proof will be, and the more people will subscribe.
To get it on your website, simply visit the Twitter follow button resource page for developers.
You can customize the look and feel, including changing the text that's available, depending on what works best with your site.
Facebook fans
If you're on the world's largest social network, it's time to put that effort to good use.
Facebook has a huge number of social plugin options to choose from, and we'll cover a few more of them in a minute. But for right now, let's just focus on displaying your follower count.
To start, you'll want to go to Facebook's social plugins guide.
Previously, Facebook offered something called a Like Box, but this feature was deprecated in summer of 2015. Instead, you'll want to use the Facebook Page plugin.
This shows the basic info of your page, including your name and profile picture, follower count, and other details you'd like to include. Just like Twitter, it's very customizable.
YouTube subscribers
If you're doing video marketing, you already know that your subscriber count on YouTube is one of the most important metrics to measure.
Because of that, it's a great idea to show off the subscribers you already have and actively promote your channel to people who haven't subscribed yet.
Thankfully, YouTube has a great button for exactly this. It's very customizable and provides plenty of options, including your profile icon, name, and total subscriber count.
To get started, just head over to the YouTube Subscribe Button page on Google Developers and choose the layout that works best for your site.
Show what people are sharing
Social media is all about sharing. And while it's easy and fast to display your subscriber count, the real power comes from getting more people to share your content.
You've probably seen these buttons around the web. They're simple share counts with the option to share the content yourself.
And let's be honest—when you see something like "52.3K shares" you know the content must be pretty good.
Here's how to add that proof to your site.
Twitter tweet button
There are lots of apps and plugins you can use to encourage Twitter shares, but the official button has a few advantages.
First, it looks more official than an off-brand icon. And second, it suggests people follow you after sharing, which helps build your subscriber count.
To get this button, you will need to visit the Twitter resources page for the Tweet Button and customize your button's settings.
You can change the sizing, what to include in the default tweet, the URL to include, hashtags, and other options.
Like most of these, you can also use a plugin for WordPress or other platforms, just know that they don't always have all the right features.
You might need to add custom code to get them to work.
Share on Facebook
The Facebook sharing options changed a bit as well when Facebook overhauled their social plugins in 2015.
Today, there a few options to encourage social sharing on Facebook.
First, you can use Facebook's Save Button to save content on a private list, share it with friends, and get updates.
Next, you can encourage people to share a snippet of what you've written with the Facebook Quote Button plugin.
But the dominant force in using Facebook social proof is without a doubt the all-powerful Facebook Like Button. You can include the share count here, too, making it a great tool.
(Previously there was also a button to send through Messenger, but this was deprecated in 2018.)
And of course, there are always plugins you can try for this as well—just make sure they include all the features you want!
Share on LinkedIn
If you target a more professional audience, then you need LinkedIn's sharing feature.
Like other platforms, it's a simple button to share content on LinkedIn.
When a reader clicks to share your post, they will have the option to specify the thumbnail, edit the title or description, and add a comment.
LinkedIn offers a huge variety of customizations for this button on plenty of platforms. All you need to do is choose which works best for you.
They can share it on their profile as well as with groups they belong to.
Sure, you can share your article on LinkedIn. But to really start getting higher engagement rates and more views on LinkedIn, you need to encourage others to pitch in, too.
By getting professionals to share your content you'll start to see a big uptick in leads, too, since 2017 research shows 80% of B2B leads come from the platform.
Save on Pinterest
While Pinterest isn't a perfect fit for every market, it can be just the social media platform you need if you're in a few different industries.
If your content is highly visual and involves fashion, DIY projects, or food, you need to check out the Pinterest equivalent of the Facebook share button.
It's called Save on Pinterest and there are lots of customizations you can add. You can include the text "Save," just use the Pinterest logo, and include save count.
With Pinterest's built-in selling tools, this is a no-brainer especially for those in the eCommerce space. Who wouldn't want to have customers encouraging others to buy?
It takes just a few minutes to set up but can bring in sales for years to come.
Embed a post from Instagram
Right now, Instagram doesn't have options for automatically getting others to follow your account or even sharing on the platform.
It's probably because unlike other platforms like Facebook and Twitter that can handle any type of media, Instagram is only for visual content and doesn't work well for all types of sharing.
Whatever the reason, the main way to promote your Instagram feed is by embedding a post.
To do this, you can check out the developer's documentation for complete instructions, but it isn't very difficult. Just click on the "embed" button on your Instagram feed and include it on your site.
Conclusion
If you want to add yet another powerful marketing strategy to your website, add a little bit of social proof.
With some basic tools and a few minutes, you can get started with the promotional method immediately, and start turning social proof into sales.
If you already have social media accounts set up for your brand, the easiest and first step is simply showing those follower counts on your site.
With a little bit of code or even some simple plugins you can get it up and running in no time.
For the next step, show the social proof behind each article. Demonstrate the quality of each piece you publish for maximum effect, and encourage people to keep sharing.
When you combine these tools, you can start leveraging your social proof quickly and effectively for more traffic, better customers, and higher conversions.
How will you add social proof to your website?
About the Author: Kristi Hines is a freelance writer, blogger, and social media enthusiast. Her blog Kikolani focuses on blog marketing, including social networking strategies and blogging tips.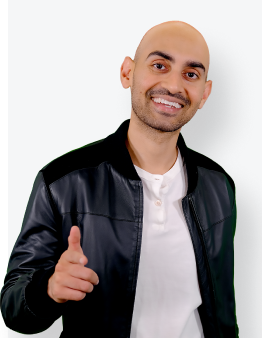 See How My Agency Can Drive More Traffic to Your Website
SEO - unlock more SEO traffic. See real results.
Content Marketing - our team creates epic content that will get shared, get links, and attract traffic.
Paid Media - effective paid strategies with clear ROI.