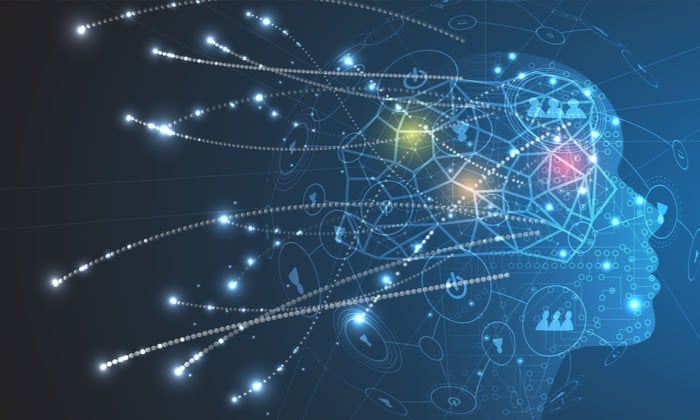 If you aren't willing to embrace AI digital assistants as a marketer, you're going to have a tough time competing with everyone else.
While you're drowning in the tsunami of daily, weekly, and monthly tasks, your competition will swim laps around you.
What if you could:
Spend more time in your zone of genius.
Stop feeling overwhelmed by your workload.
Boost your productivity by 80%.
Create a personalized experience for your audience.
Increase your ROI with only a few clicks of your mouse.
Just like Alexa brings you the best jams on-demand and Siri helps you find the nearest Starbucks, AI digital assistants can help you become a better marketer.
In this guide, we'll discuss the benefits of AI digital assistants and the tools you can use to put your marketing tasks on autopilot.
But, to do that, we need to first look at what AI personal assistants really are.
What Are AI Digital Assistants?
You've probably already come into contact with Siri and Alexa, two of the world's most famous AI personal assistants.
Maybe you've dabbled with a few more on your laptop, smartphone, or wearables without even realizing it.
AI digital assistants are software programs that help you complete and automate tasks with a tap, click, or voice command.
How do these programs understand and complete such complex tasks?
By using artificial intelligence like voice recognition and natural language processing (NLP) to understand requests and machine learning to collect data, identify patterns, and "learn" user preferences.
With the right digital assistant in your back pocket, you'll have a secret marketing weapon tailored to your brand's needs. You're going to make better marketing decisions for your audience in seconds.
How AI Digital Assistants Are Shaping The Future of Work
Remember when millennials disrupted the way we work with remote work and telecommuting?
Well, artificial intelligence is doing the same thing.
The Salesforce State of Marketing Report noted that AI adoption with marketers is up by a whopping 186% from 2018, with 84% using AI technology.
And late adopters? You're getting left behind.
"But what about our jobs?!" you cry.
"Won't AI make us obsolete?" you ponder.
I'm here to tell you the truth — no.
A report published by ManpowerGroup found that 87% of employers anticipate increasing or maintaining their human workforce due to AI automation.
So what does it all mean?
Robots are creating MORE jobs, and AI digital assistants are not here to replace you.
If you no longer have to spend time finding relevant content to share with your audience or scrolling through countless Instagram profiles to find the "perfect" influencer for your next campaign, you get to focus on what you do best:
Creating, implementing, and fine-tuning your marketing strategy.
Plus, you're going to have mountains of data to back up your decisions, which will get you better results, a higher ROI, and more sales.
The Benefits of Using AI Digital Assistants in Marketing
With 75% of marketers planning to implement AI in their businesses within the next three years, the big question is:
What's all the fuss about?
Why should you care about using AI in your job as a marketer?
Here are just some of the benefits you can reap with an AI digital assistant:
Boost Your Productivity
What do you hate most about your job?
Is it those dull, repetitive tasks?
Or the hours spent hunched over data trying to make sense of it?
Delegate your most soul-draining, eye-roll-inducing tasks to your AI personal assistant and take back your time.
The best part? No complaining, recruiting, or training required.
With your repetitive tasks no longer on your calendar, you'll have more time to focus on the bigger picture and tap into your creativity.
Automate Your Workflow and Growth with a Digital Assistant
The secret sauce to growing and running a successful business is automation.
Nearly 80% of executives agree that automation can save you 360 hours a year.
The more you can automate your business, the more you can focus on moving the needle forward.
The same goes for marketers.
When you can automate much of your workflow, you can refocus your attention on tweaking your marketing strategy and getting the results you want.
AI digital assistants help you stay in your zone of genius and put growth on autopilot.
Personalize Your AI Marketing Strategy
How vague is the targeting for your marketing campaigns?
Does it look like this?
Women
Age 25-35
Who like exercise
You're not alone.
60% of content marketers struggle with personalization.
The good news? An AI digital assistant can get you off the struggle bus.
Artificial intelligence gets rid of the fluff and helps you target individuals rather than generic groups.
Don't stop at "exercise" for your yoga mat brand. Drill down to women between the ages of 25-35 who prefer pilates over CrossFit.
Personalizing your marketing strategy allows you to take advantage of the 79% of consumers who are more likely to engage with brand promotions if tailored to their past interactions.
Create Better Content, Faster
Content creation is incredible for attracting new leads and building trust with your audience.
But it's also time and resource-intensive.
The right AI digital assistant can help you speed up, scale, and optimize your content marketing workflow — something 47% of marketers say is their biggest challenge.
Using AI for content creation isn't a new idea. Some of the world's biggest brands are already using it as part of their content marketing strategy:
The Washington Post uses Heliograf (an in-house reporting AI) to write social media posts and basic news stories.
Forbes is using AI to create content alongside humans.
Boost Your SEO with Less Time
Are you spending hours creating content and getting zero traffic in search?
AI digital assistants can identify where you're going wrong and streamline your SEO strategy.
With a few clicks, you can see what content you should create for your niche and what keywords the top-ranking sites are using to get to Google's front page.
AI can also optimize your existing blog posts and improve your rankings in search. You'll get suggestions on how to improve your content and what keywords to add to rank for queries.
The Best AI Digital Assistant Tools for Marketers
Want 59% better close rates? What about a 58% increased revenue? Or 54% more traffic and engagement?
Start using these AI digital assistants to automate your marketing workflow.
Email Marketing:
Ad Campaigns:
Pathmatics: Curious about why your competitor's ad campaigns are outperforming yours? Pathmatics is a marketing intelligence platform that dissects how brands advertise online.
Pattern89: Pattern89 is an AI marketing tool that can improve almost every aspect of your ads. You'll get personalized recommendations for adjusting your ad spend and actionable insights on the type of ads to use, including placement, format, and image attributes like orientation or the number of faces.
Phrasee: Stop writing dull copy for Facebook and Instagram ad campaigns. Phrasee specializes in language generation for marketing copy by pulling data from your online posts. Add in your draft copy, and Phrasee will test its effectiveness before you spend a single cent.
Personalization:
Emarsys: Emarsys is an AI omnichannel platform helping you personalize your B2C marketing across the board. Using artificial intelligence, it learns customer behavior to predict their next move, segment users, and select using artificial intelligence content automatically.
Uberflip: Uberflip is an advanced content personalization platform. The AI figures out what content your audience craves, optimizes your campaigns, and improves your conversion rate. Shellman used Uberflip to increase their win rate by 40% by delivering one-to-one content experiences.
Social Media:
Creating Content:
Acrolinx: Acrolinx is a software platform that can "read" your content. It captures how you communicate, aligns your content with your guidelines, and analyzes performance to improve your content.
AI-Writer: AI-Writer can create an entire SEO friendly blog post using only a headline. While the text output isn't perfect, it can save quite a bit of time.
Atomic Reach: At a loss for the right words for an ad? Atomic Reach is your new best friend. It analyzes your content and takes out the guesswork by rewriting it in the style your audience prefers.
Content Ideas:
Curata: Any successful marketer knows providing value to your audience is critical. One of the easiest ways to do this is with content curation. Curate uses AI to save you time by finding the most useful and relevant content in any niche.
Stackla: User-generated content (UGC) is powerful social proof. Stackla helps you discover, manage, and show off UGC content your audience is creating (and engaging with), so you can build trust.
Unmetric: Unmetric analyzes your content and competitors to discover new ideas and opportunities. Find out what's working and what's not, then craft a content strategy backed by data.
SEO:
Text Optimizer: Text Optimizer is a content marketer's holy grail. It uses AI to analyze web pages and texts to see how well optimized it is for a specific keyword. The result? You can quickly identify the keywords used on pages ranking in search or analyze your published blog posts to find additional keywords.
MarketMuse: MarketMuse streamlines content creation for any niche. The AI lets you know about search terms you haven't used (but should), so you can fill in your content gaps. It's so effective that some users see a 30% growth in leads from organic search.
WordLift: WordLift is an AI-powered SEO tool for WordPress. It automates internal linking, helps search engines understand your pages, and keeps visitors on your site longer with relevant content recommendations.
Landing Pages:
Personyze: Are you still using standard landing pages for your campaigns? If so, you're leaving money on the table. Personyze uses AI to collect data about visitors' demographics and past behavior to create a unique landing page that boosts conversion rates.
Conclusion
AI digital assistants are not here to replace you.
Instead, these tools are the perfect sidekick to help you get rid of a heavy task load, so you can focus on strategy, tap into your creativity, and innovate.
Automating your workflow instantly makes you more productive, and AI helps you predict the buyer's cycle far more accurately.
You can analyze mass sets of data in seconds. Dig deep into insights, personalize marketing campaigns, and take user experiences to a whole new level.
In short, AI digital assistants are a game-changer for marketers who want to use tech to outwit, outlast, and outplay their competition.
Are you using AI digital assistants to streamline your marketing workflow?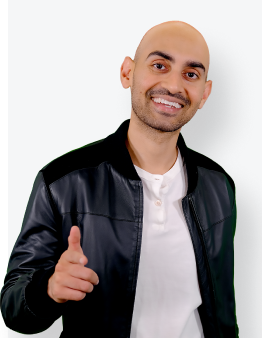 See How My Agency Can Drive More Traffic to Your Website
SEO - unlock more SEO traffic. See real results.
Content Marketing - our team creates epic content that will get shared, get links, and attract traffic.
Paid Media - effective paid strategies with clear ROI.
Are You Using Google Ads? Try Our FREE Ads Grader!
Stop wasting money and unlock the hidden potential of your advertising.
Discover the power of intentional advertising.
Reach your ideal target audience.
Maximize ad spend efficiency.