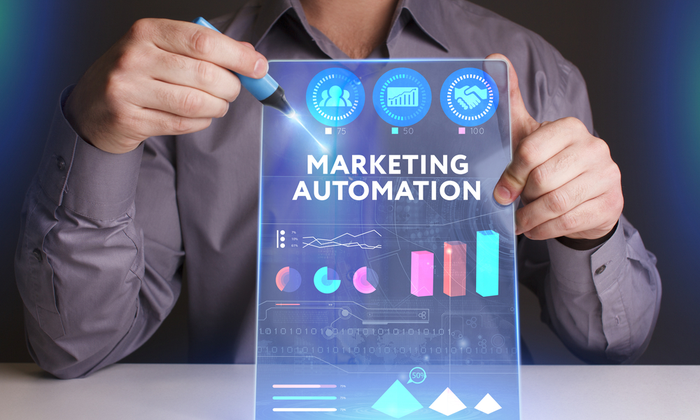 Marketing is important to your business.
Just call me Captain Obvious.
But you can't spend all of your time marketing. What if there was a way to simplify? Or even automate those repetitive tasks altogether?
With the best marketing automation software, you can do just that. Take a free trial with one of my top recommendations to start automating your marketing campaigns right now:
My full length review goes through the strengths and weaknesses of all my top picks. Marketing automation is a huge part of my business. I have strong opinions about what works and when to use it.
In this post, I'll recommend more than 20 different marketing automation tools for you to try out. Learn how this stuff works by trying it out, simple as that.
What is Marketing Automation?
Marketing automation is the act of using software and technology to create and implement applications to automate repetitive tasks, such as (yes) email marketing, ad campaigns, tracking, and much more.
For example, brands could create an automatic lead generation funnel that gathers an email address, sends a recorded demo, then invites the prospect to schedule a live demo.
Marketing automation is not a nice-to-have strategy you can ignore — it's the new standard.
If you want to compete, you need to be using marketing automation.
The good news? Using marketing automation can save you time, money, and improve your marketing efficiency. Here are a few ways to add it to your strategy.
1. Let Constant Contact Deliver Powerful Emails Simply and Easily
Constant Contact is an extremely useful email marketing automation tool that has powerful automation capabilities to take your marketing beyond just the basics.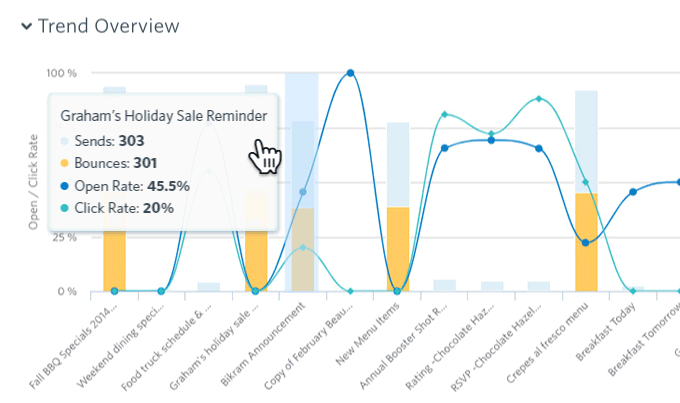 Its autoresponder is wonderfully adaptable. You can build welcome sequences, drip campaigns, and any other sort of automated email campaign with fine-tuned customization.
That applies to everything: timing, volume, subject matter, targeting, triggering, and even the content in your emails.
Plus, Constant Contact allows you to quickly embed custom forms on your landing pages. So, you not only get names and email addresses, but any other information you want to ask for.
Thus, you can send one welcome sequence to new senior VP-level subscribers, another one for sales folks, another one for regular Joes, and on and on. And that's just on the basis of job title. You could thin slice on anything from where they live to their favorite kind of beer.
Make it as granular and intricate as you'd like. Set long-tail, automated campaigns for each track and let Constant Contact do the hard work for you over weeks or months. All you have to do is look at the reports and keep a finger on the pulse.
You'll need Constant Contact's Plus plan to really reap the benefits of the platform's email automation. That starts at $45/month for up to 500 contacts in your list, scaling upward at increments of $25-$30 for each additional 2,500 contacts you need to accommodate.
2. Gain Opportunities on Abandoned Carts and After Purchase with Sendinblue
Marketing automation is a massive tool for ecommerce. With Sendinblue, you can close the gaps that allow sales opportunities to slip through your grasp.
And it's a piece of cake to set up. Sendinblue comes with powerful automation capabilities out of the box. You can build your own automation workflows, but the platform comes with eight helpful, prebuilt options for ecommerce.
The two I love best are triggered by either a completed purchase on your web store or an abandoned cart.
In either case, Sendinblue sets up the first and last actions in a three-step automation: the trigger event (either completed checkout or a visitor leaves with items in their cart) and the action (send them a message).
You'll determine the delay between the trigger event and when you want the email to be sent out and build out the message in those follow-up emails. The latter can entail offering a promo code to complete their purchase or for their next one, personalized reminders about the product they're interested in, or a satisfaction survey, to name a few examples.
In minutes, you can have automations set up to generate sales from situations you may not have been able to capitalize on before.
Sendinblue offers automations on every plan, including their free forever package, but the tiers below Premium will limit you to targeting up to 2,000 contacts.
Try out Sendinblue's free plan and see how easy it is to gain ecommerce opportunities through automation.
3. Automatically Engage and Grow Your Following on Instagram with MobileMonkey
MobileMonkey is a powerful Instagram automation tool that lets you automate everything from replying to comments, stories, and even direct messaging.
This is a huge advantage for busy marketers looking to get back more time in their day through automation.
And don't forget the power of automation to grow your audience, your brand affinity, and your conversions from hot engagement channels like Instagram.

MobileMonkey Instagram marketing tools let you automate:
Replies to DMs
DM replies to Story Mentions
DM replies to post comments
And if you really want to juice the Instagram marketing funnel, set up drip campaigns to send timed follow-up messages to anyone who starts a messaging convo with you.
The Instagram follow-ups feature, which is included in InstaChamp as well as the multi-channel MobileMonkey messaging automation suite (along with messaging tools for Facebook Messenger, SMS, and web chat) is a convenient way to send offers and promotions to anyone who DMs your Instagram.

Best of all, these Instagram DM automations are 100% Instagram-approved because MobileMonkey is one of the only official partners for Facebook and Instagram marketing automation.
4. Generate Leads, Close Seals, and Manage Your Pipeline on Auto-Pilot With HubSpot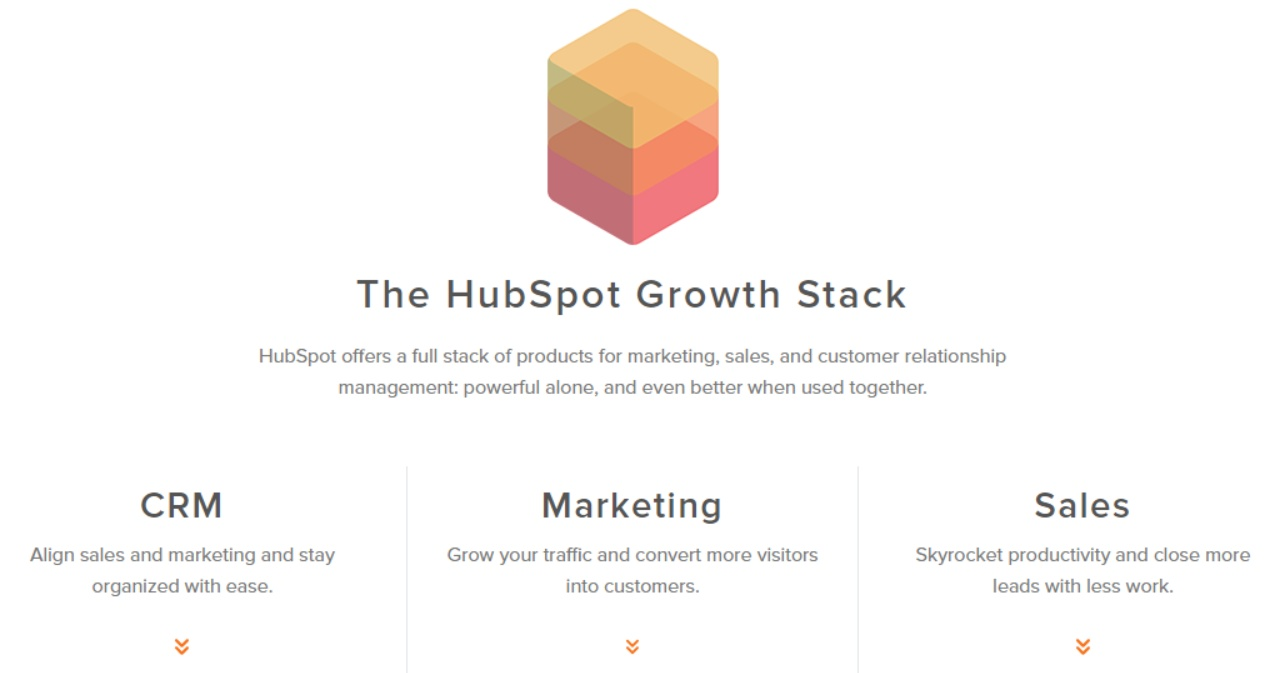 HubSpot is an inbound marketing tool with the goal of turning outbound leads into inbound ones.
It's perfect for content marketing.
Their Starter package is $45 a month for all the free tools plus simple automation, conversation routing, task queues, and email support.
Their Professional Plan starts at $450 per month, which provides everything in the Starter package, plus marketing automation, goal-based nurturing, and custom workflows.
You also get Salesforce integration, smart content, attribution reporting, user roles, A/B testing for CTAs, and A/B testing for emails.
Enterprise pricing is $1,200 and includes revenue reporting, custom-event reporting, custom-event automation triggers, predictive-lead scoring, contacts and company reporting, and event-based segmentation are included.
5. Use Customer.io to Automate Timely Emails
Customer.io lets you send targeted messages to your customers that you can craft based on how they interact with your business.

The best part about this tool is that it integrates with your mobile app or website so you can see data in real-time and triggers actions by adding in predefined rules.
Basically, it makes personalized messages simple.
Other features include A/B testing, conversion tracking, customer profiles, and in-context conversations.
Pricing starts at $150 per month for unlimited emails, SMS, tracking, and technical support. Their Premium plan costs $995 a month and includes all the basic features plus dedicated customer service rep, onboarding, HIPPPA compliance, and premium tech support.
6. Supercharge Your Marketing Analytics Automatically With Pardot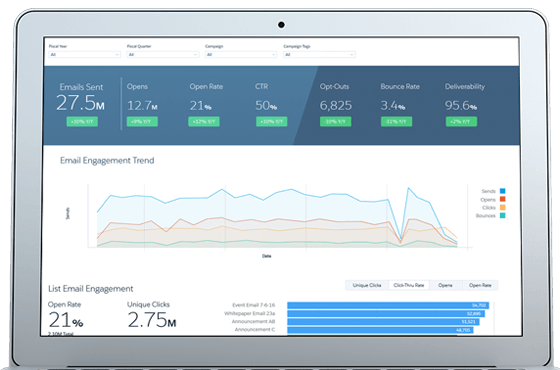 Pardot, a Salesforce company, is a marketing automation suite perfect for boosting your revenue.
Amp up your engagement with CRM integration, email marketing, lead nurturing, lead scoring, and ROI reporting.
This tool is perfect for helping sales teams shorten sales cycles.
Their Growth plan pricing is $1,250 per month, and features include email marketing, in-depth prospect tracking, lead nurturing, and lead scoring and grading.
You also get ROI reporting, forms and landing pages, and standard CRM integration.
Their Plus plan is $2,500 per month and includes all standard features plus advanced email analytics, email-rendering preview, and spam analysis.
Email and landing page A/B testing, advanced dynamic content, and Google AdWords integration are all included.
You also get API access, multiple scoring categories, an integrated marketing calendar, and social profiles.
Advanced pricing is $4,000 per month and includes pro features as well as customer-user roles, custom-object integration, and API access for up to 100,000 calls per day.
It also includes a dedicated IP address and phone support.
7. Use AdRoll to Automate Ad Campaigns

AdRoll is helpful for retargeting customers through re-engagement on Facebook, Twitter, and the web.
With cross-device and cross-platform retargeting capabilities as well as flexible segmentation, you can provide customized experiences that dramatically improve marketing efficiency.
Key features include retargeting across devices and platforms, dynamic LiquidAds, flexible segmentation, transparent analytics, and expert optimization and conversion reporting.
AdRoll offers a free plan with limited features, or you can get their Growth plan for $19 a month.
9. Automatically Nurture Leads With Marketo

This marketing software lets you drive revenue with lead management, mobile marketing, and more.
Marketo, an Adobe company, is a cloud-based tool for companies large and small that not only helps build customer relationships but helps you sustain them.
There are no set-up fees, and the tool comes with a free trial, so you don't have to commit until you're sure it's right for you.
Their first product was "Lead Management" in 2006, but the company has grown tremendously since then and now offers a larger variety of features.
9. Automate Inbound Call Analytics with Dialog Tech (Invoca)

Dialog Tech (now called Invoca) is great for voice-based marketing automation so you can boost ROI with call automation and analytics.
You can optimize voice interactions with Dialog Tech's tools by measuring your success and adjusting accordingly.
Features include keyword call-tracking, phone surveys, caller-profile data, reverse lookup, conversation analytics, in-call scoring, geolocation routing, voice broadcasts, SMS, and more.
Keyword call tracking is a game-changer for voice interactions.
Otherwise, you really have no way of tracking that kind of data over the phone yourself unless you're manually recording calls and playing them back later.
Even then, you'd have to manually track how those customers reacted after hearing certain keywords.
Unfortunately, they don't publish their pricing. So you'll have to get in touch with them to get a quote.
10. Deliver Personalized Campaigns Across Multiple Channels With Oracle Eloqua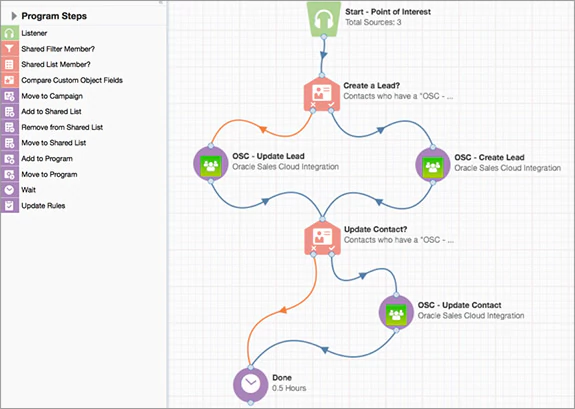 Oracle's B2B cross-channel marketing solution Oracle Eloqua lets marketers plan automated campaigns while simultaneously personalizing them.
The company was launched in 1999 with the goal of boosting lead generation.
Now, the tool has grown into an effective personalization device across various channels like email, video, and mobile.
Oracle Eloqua will give you all of the lead-management tools you need and segment your audience in specific ways to get them to buy.
Plus, you can track reports and insights into a buyer's journey with just a few clicks.
They no longer list their pricing online, but previous plans started around $2,000 a month.
11. Track Marketing Interactions Across All Channels With Bizible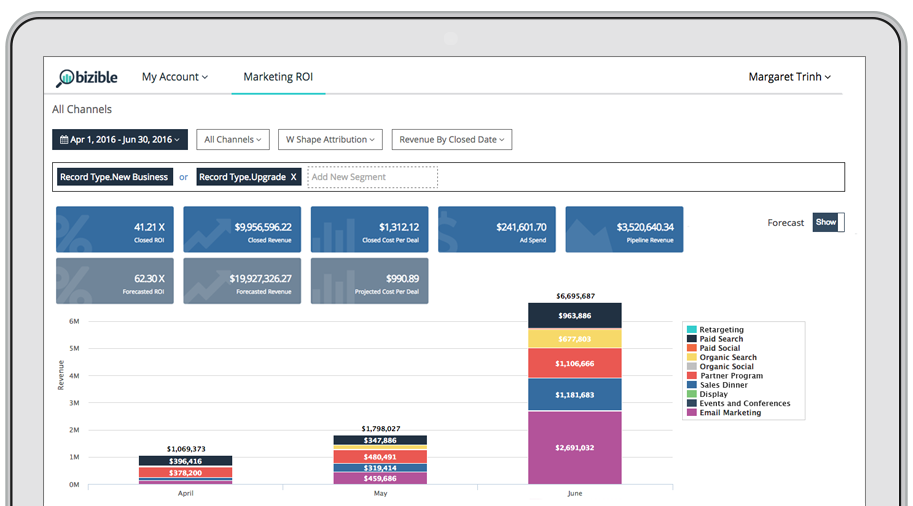 Bizible closes the gap between sales and marketing.
You can maximize AdWords ROI and use multichannel tracking to get a full picture of both sales and marketing metrics.
Big features include keyword-level metrics for AdWords as well as metrics for campaigns and ad content, UTM parameters, detailed lead history, custom reports, and integrations.
Bizable was purchased by Adobe, and now exists as a product under Marketo. You'll need to reach out for a quote and more information.
12. Let Act-On Seamlessly Nurture Inbound and Outbound Leads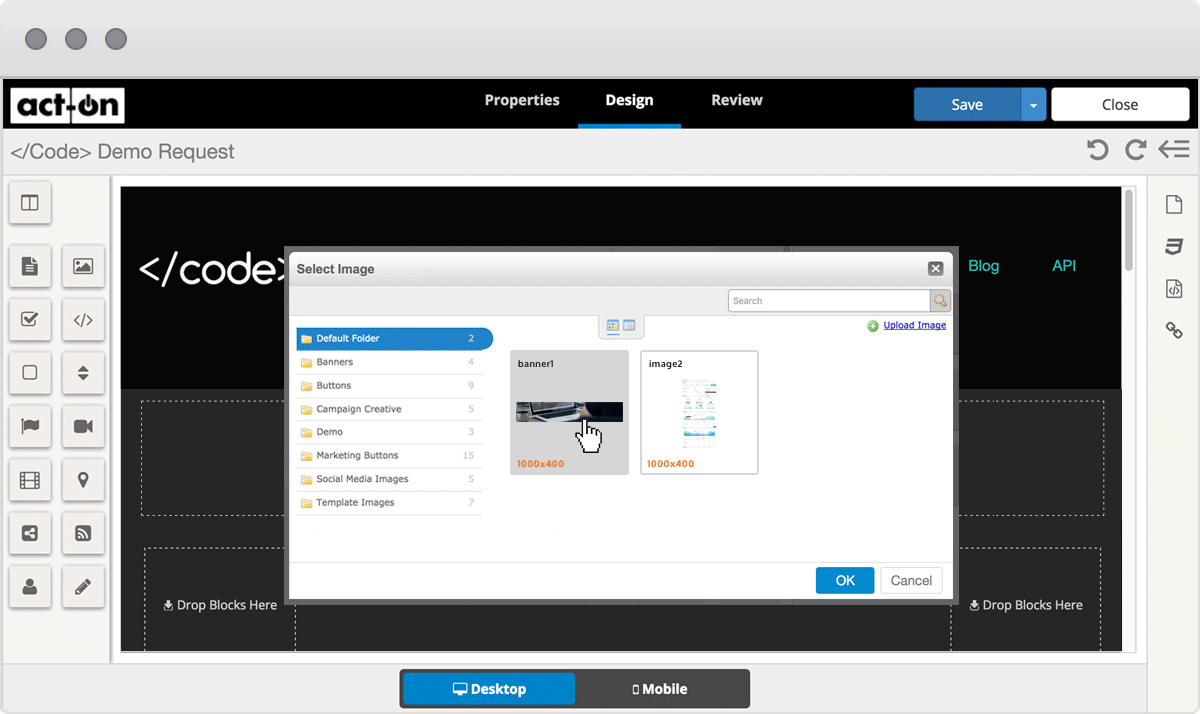 Act-On's cloud-based platform lets you connect inbound and outbound leads to manage your nurturing programs. There are tons of other helpful features too, like landing page design.
With this tool, you can take your revenue to the next level.
The company was founded in 2008 and first sold software through Cisco exclusively.
The professional package starts out at $900 per month for 2,500 active contacts, 3 marketing users, and 50 users in sales. You'll get 30,000 API calls-per-day.
Enterprise pricing is $2,000 per month for 2,500 active contacts, 6 marketing users, and 100 sales users. You'll also get 30,000 API calls-per-day with this feature.
13. Automate the Customer Journey With LeadSquared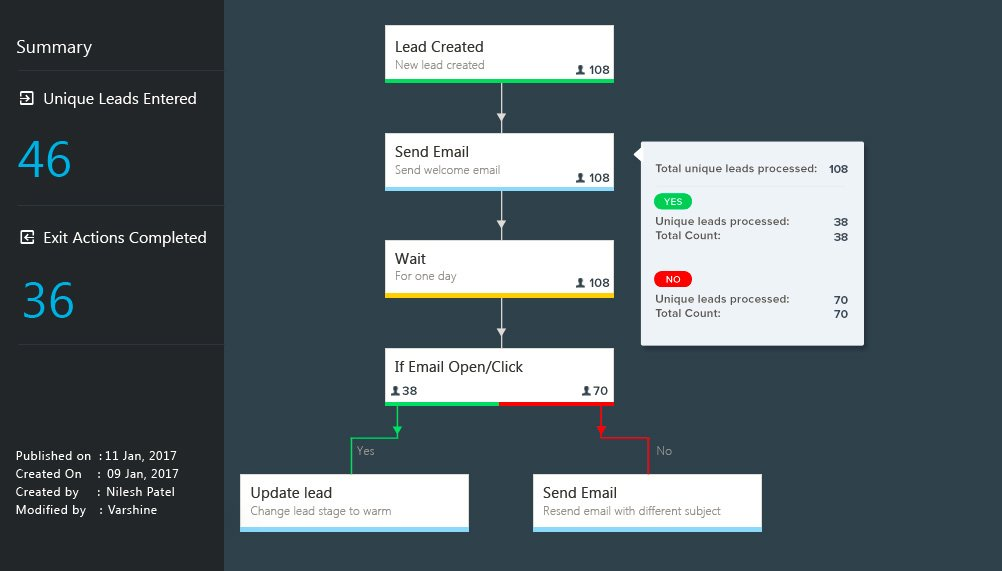 LeadSquared, founded in 2012, helps small and medium companies align their marketing and sales efforts.
Capture leads from inbound email, online campaigns, phone calls, your website, chat, and more with this tool.
LeadSquared offers a free trial, and pricing for automation plans starts out at $400 for the basic package (10,000 contacts).
The cost is $1200 for the standard one (20,000 contacts) and $2500 for the enterprise package (200,000 contacts).
14. Get CRM, Sales, and Marketing Tools Automated Together with Keap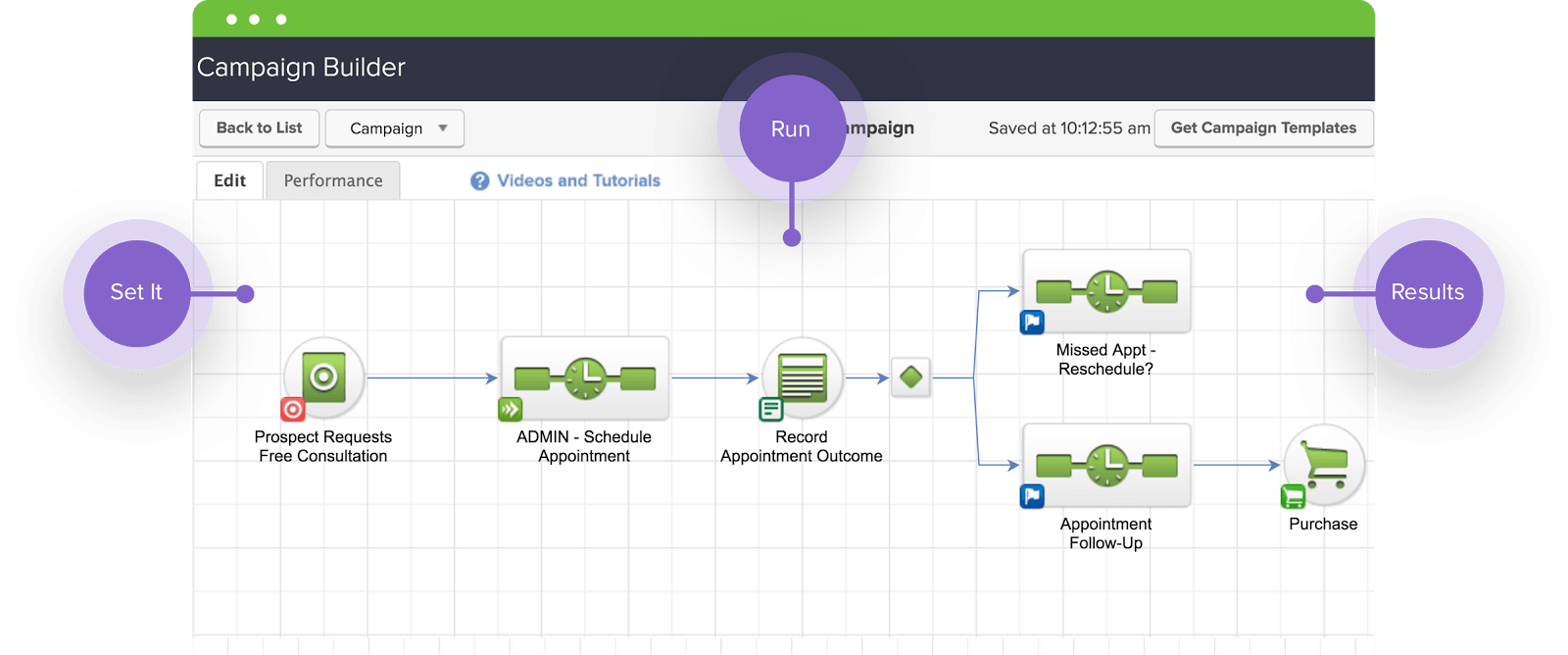 Keap (formerly Infusion Soft) is for you if you want to get organized, increase sales, and save time.
Don't we all?
If you're a small business owner or blogger, this tool is perfect for you.
Keap makes it simple to create a new sales or marketing strategy and execute it so that you can capture and close sales more quickly.
Save time by automating repetitive tasks like follow-ups, billing, contact management, and payments.
Pricing starts at $79 for Lite plan, $159 for their Pro plan, and $199 for their Max plan. Each package covers 500 contacts, with additional costs for additional contacts or users.
15. Grow, Engage, and Acquire Customers with Genoo's WPMktgEngine
WPMktgEngine is a WordPress plugin designed to help small businesses implement marketing automation.
Capture lead forms, profile customers, and create new landing pages to drive results fast.
Key features include a centralized lead database with unlimited leads, landing page design, CMS, lead activity tracking, SEO analysis, and more.
Their Conversion Pro package starts at $166 per month for up to 15,000 leads. The Engage Pro package starts at $83/month for 5,00 leads, and their Inbound Pro packages starts at $44 per month for up to 2,500 leads
16. Attract, Capture, and Streamline Leads With Sugar Market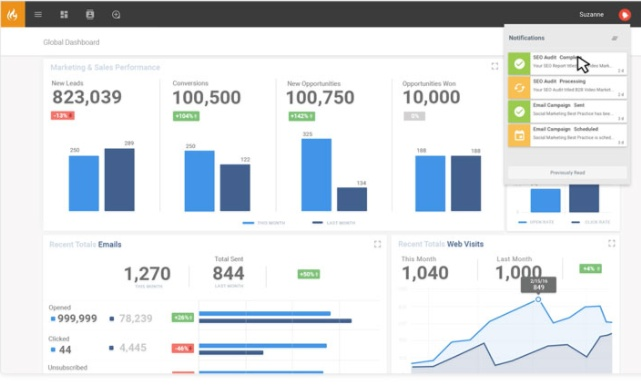 Salesfusion (now called Sugar Market) is another tool that helps B2B companies link sales and marketing more closely together.
The truth is, 70 percent of the buying cycle is complete before the customer ever contacts sales.
Sugar Market helps businesses build revenue funnels by creating custom digital conversations that marketing and sales representatives can use to convert customers.
The tools help your team say the right thing to the right leads at the right time and includes all the CRM features you could ever need.
Pricing depends on the number of contacts you want but begins at $1,000 per month for 10,000 contacts.
17. Segment and Automate Customer Experiences Using iContact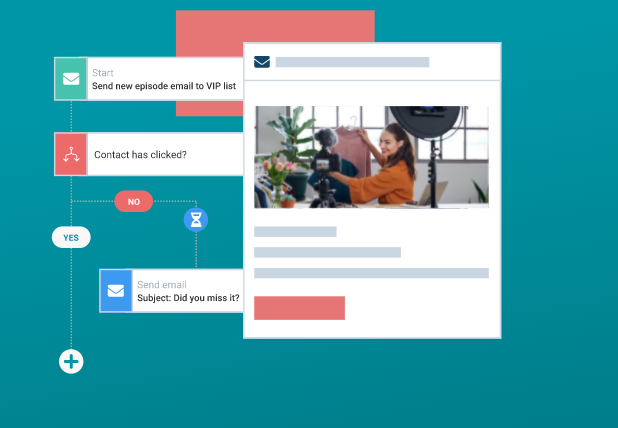 iContact provides marketing-automation software, email marketing services, and more so that your team can drive successful results every time.
Integrate landing pages, email marketing, social media management, and analytics together to outsmart your competition and reach more contacts.
Plus, you'll have access to strategic advisors who can help you "optimize your sending strategy and inbox delivery for maximum conversions."
This is the tool for you if you're looking to grow your business and become notable in your industry.
Pricing depends on your number of contacts, but you can easily select your list size.
iContact is a minimum of $15 per month for 1500 contacts for the basic Email Marketing package, and $30 per month for 500 contacts for the Pro package.
The Pro package includes features not available with the basic Email Marketing package, such as:
Email, automation, and landing page reporting
Unlimited landing page creation
Custom API
Smart sending
Automation followups
Welcome, birthday, and event eries
Segmentation
Behavioral targeting
Social monitoring
18. Get BuzzBuilder Pro to Automate Cold Email Campaigns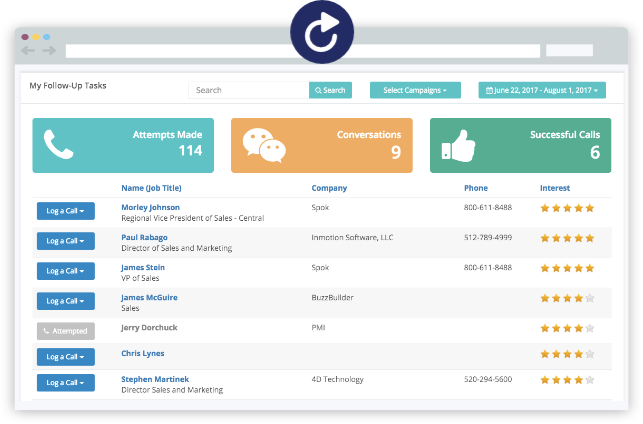 BuzzBuilder Pro is useful for entrepreneurs, sales teams, and marketers. Find prospects, generate leads, and nurture them more easily.
Key features include advanced email marketing automation, a website form builder, tracking and analytics, lead nurturing, scoring and ranking, social media marketing, and hot-lead alerts.
You will need to call for detailed pricing information.
19. Create Automated Marketing Workflows With Net-Results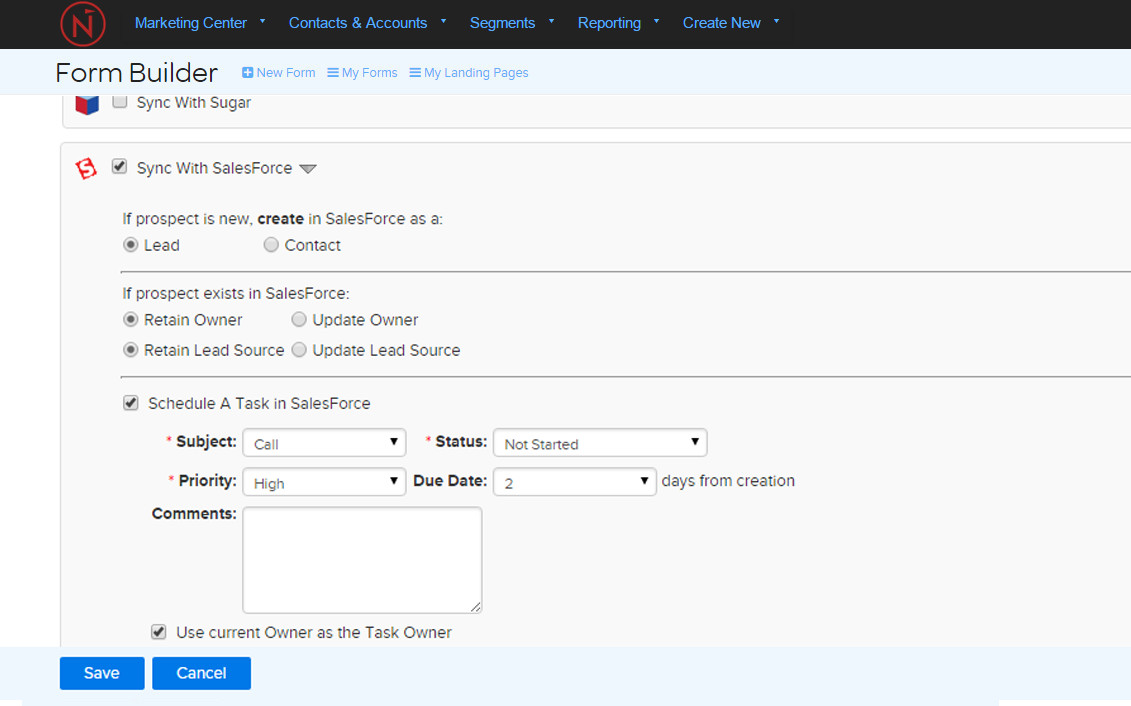 Net-Results helps to automate almost every kind of marketing task imaginable.
Their goal is to help you save time while allowing you to better uncover and nurture leads so that your revenue will grow quickly.
Features include an email builder, form builder, landing-page builder, campaign builder, and A/B-test builder. Nurture leads, automate workflows, and more.
Pricing ranges start at $800 per month for 2,500 contacts and go up from there.
20. Streamline and Simplify Marketing Automation With GreenRope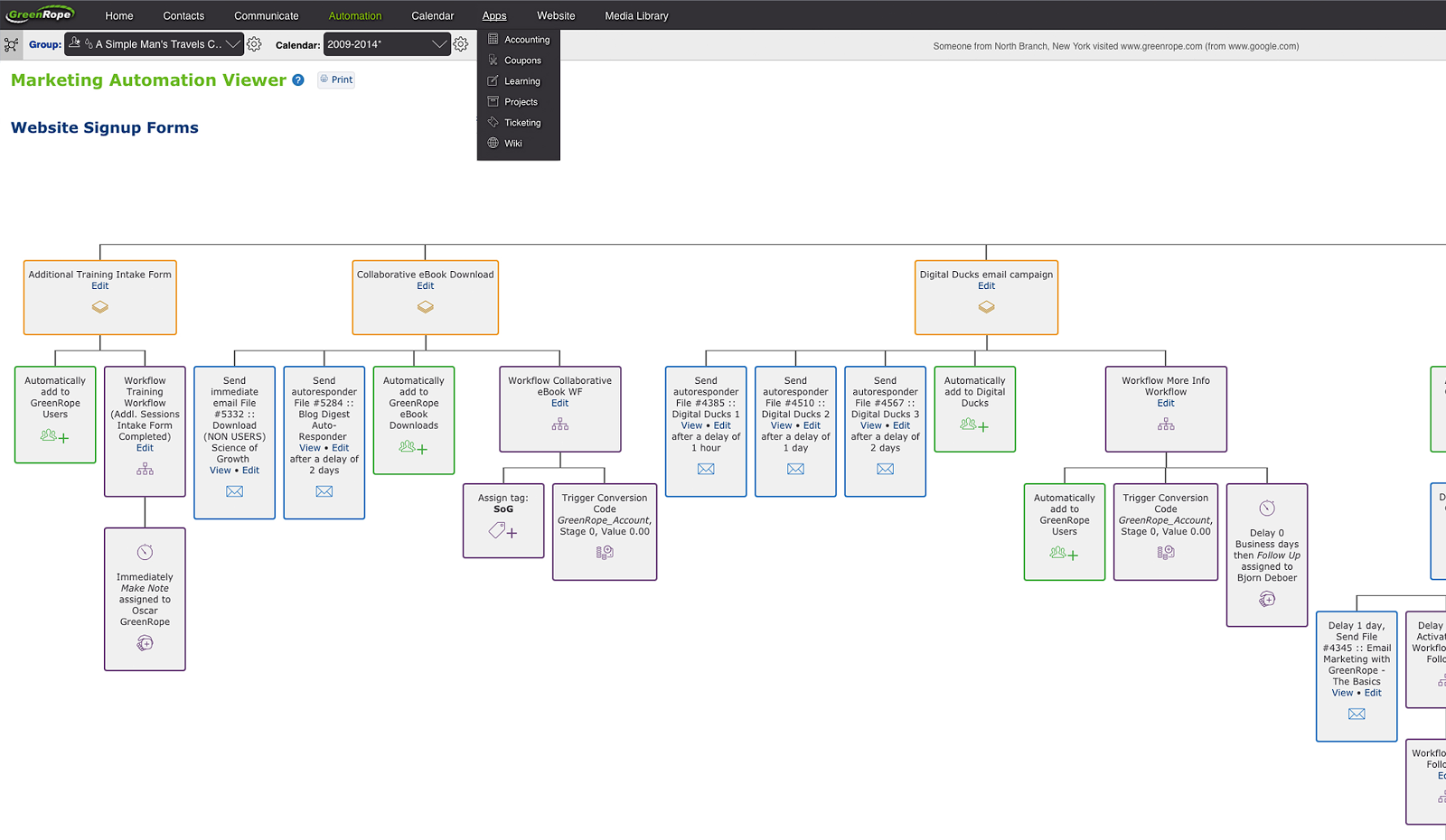 GreenRope is "the ultimate dashboard for your business."
This tool is useful for completing marketing automation and CRM all in one place.
Manage operations, sales, and marketing all from one dashboard that will help you visualize your performance and make key business decisions.
Features include interaction tracking, event and project management, calendar booking, SMS marketing, surveys, video tracking, and predictive analysis.
You can also trigger automation, lead scoring, analysis, prediction, and engagement.
Pricing starts at $99 per month for 500 contacts and goes up to $799 per month for up to 50,00 contacts.
21. Deliver Automated Email Campaigns Using MailChimp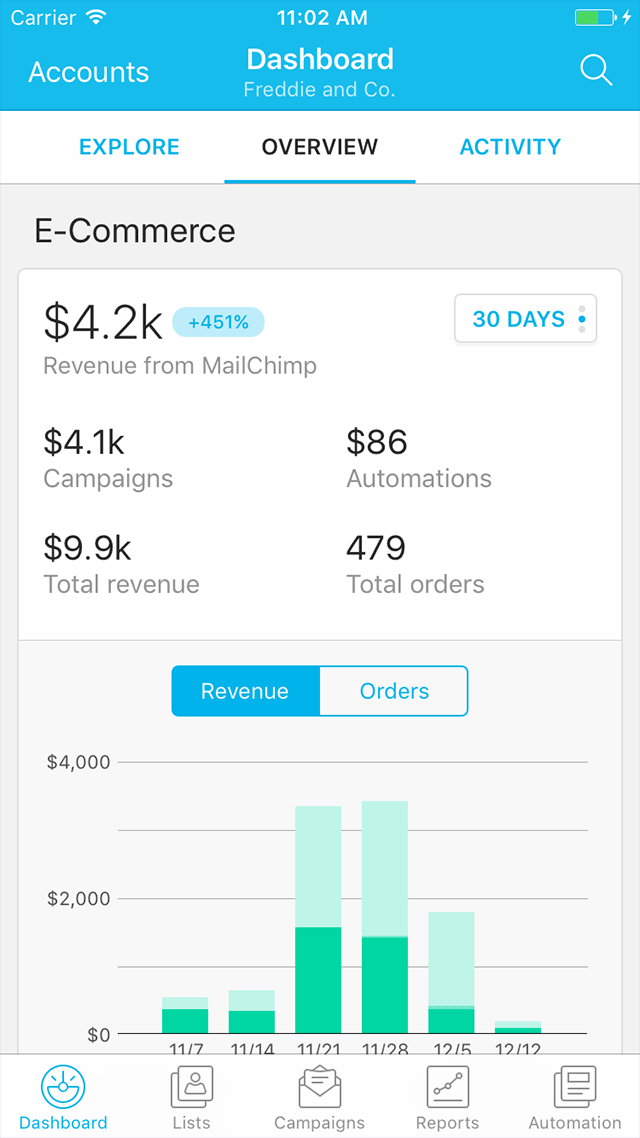 With intelligent email marketing features, it's hard not to love MailChimp.
This tool is perfect for contacting prospects or customers who are vital to your success. If you need an effective email tool, this is one you should definitely check out.
Features include email marketing automation, personalized emails, automated welcome emails, behavioral targeting, engagement monitoring, and more.
With this tool, you can trigger emails based on actions like sign-up date and website activity.
The cost is free for up to 2,000 contacts, and upwards of $425 or more per month depending on your total number of subscribers.
22. Automate Marketing Processes with Gliffy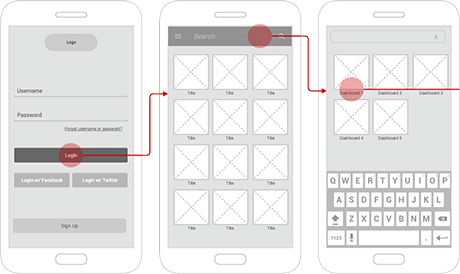 Create organizational charts, high-quality flowcharts, UML diagrams, network diagrams, technical drawings, wireframes, and more with Gliffy.
It works in your web browser to help you visualize workflows and boost marketing productivity.
Key features include workflow organization, an intuitive interface, collaboration with anyone with access to a web browser, and more.
The best part? They have a free trial!
23. Use Inbound Marketing Automation with Jumplead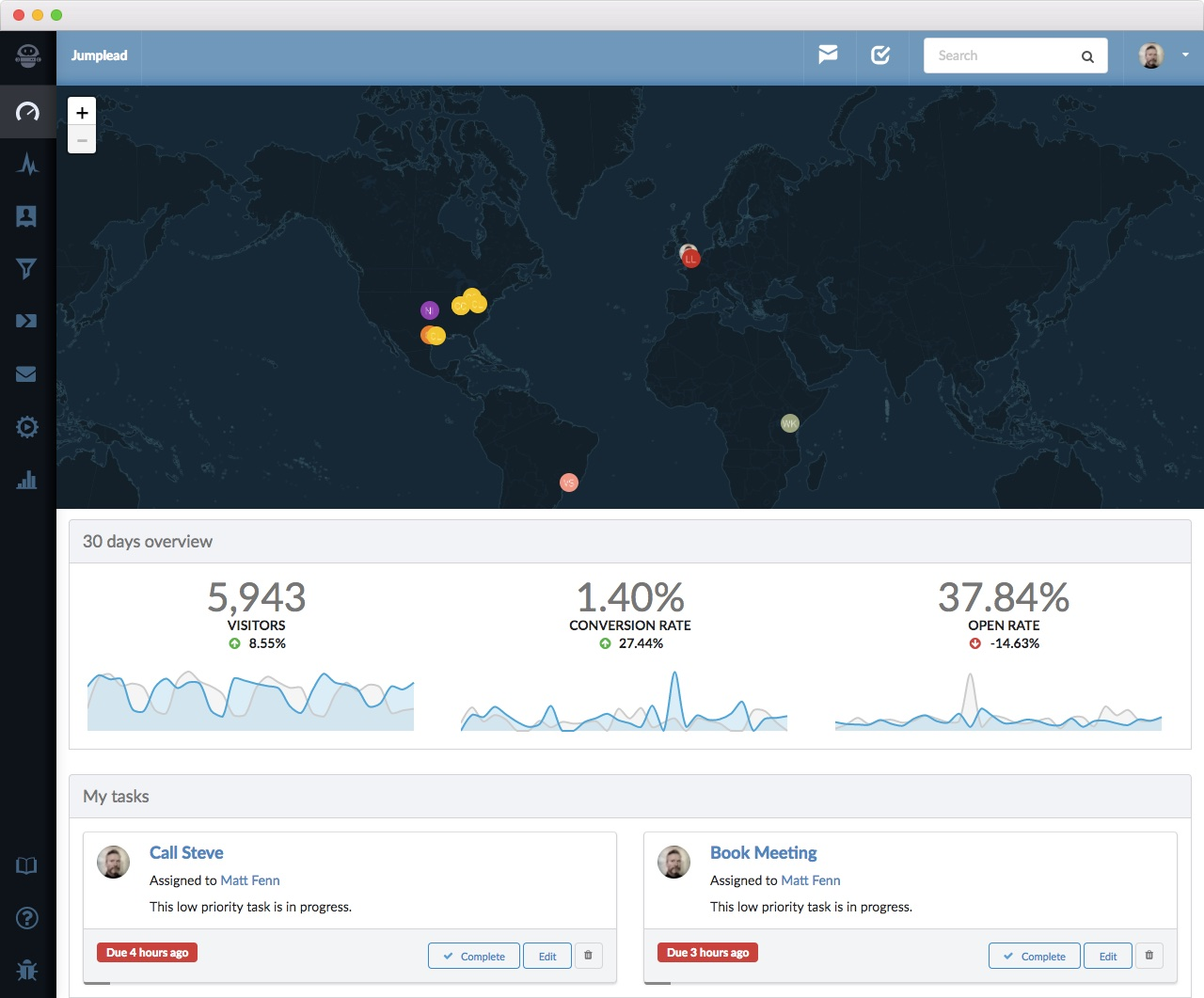 Jumplead turns website visitors into leads and then nurtures them until they become paying customers.
Jumplead is a go-to source for everything from lead tracking to CRM, analytics, and automation.
Features include lead tracking, CRM, behavior-triggered actions, email marketing, landing pages, and analytics.
The cost is free for 200 visitors and goes up from there. The pro package is $199 per month for 20,000 visitors.
Bonus: Add fresh data to your marketing campaign with DataForSEO
DataForSEO provides "comprehensive SEO data via API at a predictable price.".
While they mostly work with SEO providers, you can use their data to juice up your marketing efforts.
Here's a list of API's DataForSEO provides:
Rank tracking API
SERP API
Keywords data API
Competitor API
OnPage API
Keyword finder API
Marketing Automation FAQ
What is marketing automation?
A strategy that uses software that creates "rules," which allows brands to create an efficient, often hands-off marketing process.
What are the benefits of marketing automation?
Automation allows you to get more done in less time, improve effectiveness, and provides access to far more data. For small or streamlined teams, it is ideal.
Are there any free marketing automation tools?
Some tools offer a free trial or free plan, including MailChimp, HubSpot, and Zoho.
What can I do with marketing automation?
A ton! You can automate email campaigns, reporting, lead nurturing, lead scoring, and much more.
Marketing Automation Conclusion
Good marketing has the ability to set you apart from your competition.
However, it can be hard to keep up with what marketing strategies work and which ones don't.
Even when you do, it's hard to focus on all of them at once. You don't always have the time or energy to do it. Neither do I.
Thankfully, marketing automation tools exist to make marketing easier for you and your team.
By automating, you can spend your time and attention focusing on other efforts that will increase your company's success.
Try out some of these marketing automation tools based on your needs and budget.
Kick back as they streamline your processes for you.
Then, pick your favorites and stick with them.
What marketing automation tools are you using?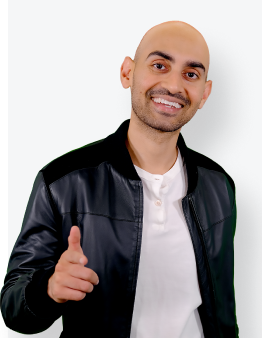 See How My Agency Can Drive More Traffic to Your Website
SEO - unlock more SEO traffic. See real results.
Content Marketing - our team creates epic content that will get shared, get links, and attract traffic.
Paid Media - effective paid strategies with clear ROI.