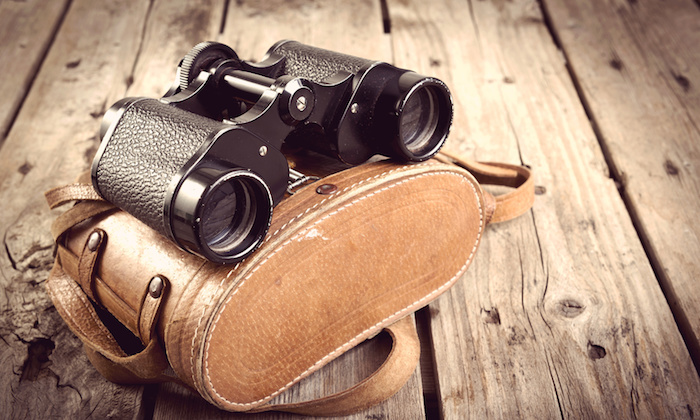 Does your business have a social media strategy  or media marketing campaign that generates positive results?
If not, there's a good chance that you aren't relying on the right tools when it comes to your social media marketing. Instead, you continue to do everything on your own, thus wasting time on a daily basis, something with many small businesses don't have to waste!
The way that you measure social media success is your decision. Some companies care about nothing more than social network shares. Others, however, have come to realize that nothing is more important than the number of leads generated through this media marketing strategy.
There are many of the best social media management tools to consider, all of which can provide you with a unique set of benefits with the hope of better results.
However, it's easy to get so caught up in the "big name" social network tools, that you overlook others that have every bit as much to offer.
In this post, I'm going to examine 9 overlooked but best social media tools that can drive serious results for your content marketing. You may not get around to using each of these, but it only takes one to put your media marketing strategy in a better place. 
Although the name says a lot about this social media management and promotion tool, there are some details that I want to discuss, to ensure that you understand what it can do for your small business and for reaching your target audience.
With the help of this tool, you can monitor social media mentions across a variety of sites. In other words, you'll never miss another mention of your company or a keyword that matters to you.
There is a lot to like about this social media management tool, including these features:
Monitors billions of sources in almost every language imaginable.
Mentions are provided in real time, giving you the opportunity to engage with your audience.
The use of an influencer score to help identify the most important people.
Ability to connect all of your social media profiles to your dashboard, allowing you to engage without the need to jump from site to site.
Tools for tracking and analyzing your performance across the social networks.
With a free trial, it's easy to get started with Mention. All you have to do is sign up for an account, familiarize yourself with the dashboard and get started. From monitoring your company to keeping an eye on a competitor, it's all there to help with your content marketing plan.
Are you looking for a way to share more unique, more interesting and more engaging content with your audience? Are you wanting to improve your media marketing strategy? Are you looking for one of the best social media tools to do this?
If you're tired of sharing the "same old, same old" via your social media channels, now's the time to rely on the power of Tint.
With the ability to "Create Authentic Stories in Moments," it won't be long before you're using this creative management tool to generate unique content that engages your audience.
Here's the four step process that explains how it works:
Connect one or more social networks to your Tint account. Some of the most popular include Facebook, Twitter accounts, Instagram and Pinterest (but that's just the start).
Personalize your display, by editing colors, fonts and more.
Display your results in a variety of places, while also sharing on social media.
Measure your results as part of your social media management.
Once you sign up for a free account, you're presented with a streamlined dashboard that allows you to accomplish many things in social media marketing. But, before you do anything, you must choose the type of content to source from.
Once you add content and create something worth sharing on the social networks, you can click the "display" button. This gives you the opportunity to choose between "TV or Projector" and "Web Embed." Upon choosing Web Embed, you'll see this:
At that point, you have a decision to make. Of course, you can't go wrong with any of these. Choose the one that matches what you're trying to accomplish as part of your content marketing plan and follow the on-screen prompts.
In the world of user generated content and social media marketing, Tint is king. I urge you to dabble with the dashboard for a bit, as this will help you to better understand how the management tool works and what it can do for you from a social media marketing perspective.
Is your social media marketing in need of some visual help?
If you want to add high quality images to your social media platforms, Stencil, formerly known as Share As Image, will give your media marketing plan a shot in the arm.
Simple, simple, simple. This is what Stencil is all about. It doesn't matter how much online experience you have and it doesn't matter if you have zero design skills, this is a tool that you can use across the social networks and as part of your content marketing plan.
With a free plan, you can give Stencil a try, without any risk or obligation. Like most, you'll probably find that upgrading to a paid plan is worth the money, as it gains you access to additional features.
Not only can you upload your own images for editing, but you can choose from more than 730,000 stock photos.
Once you've chosen your photo, it's time to edit it in a variety of ways:
Don't hurry through the process. Take time to experiment with various background, graphics and other visual features.
Just the same as any online image editor, it takes some time to get used to the many features and how to use them. Fortunately, the learning curve with Stencil is kept to a minimum. In my experience, it only takes new users a few minutes to understand what's available to them.
There is more to social media than sharing text based updates with your audience, there is a whole world of inspiration out there. Inspiring posts are great for social media marketing as they are more likely to get shared across the social networks. You can add some spice or some intrigue, by posting visually appealing images. With the help of Stencil, it's easy to do just that.
There are times when you need an image in a hurry to help your media marketing plan. There are times when you want to share a video on social media with your target audience, but don't know where to start.
Unfortunately, if you don't have a go-to service, it's possible that you could continue to waste time and money on your search.
Pixabay goes a long way in putting this problem in the past. With more than 720,000 free stock photos and videos, you'll always have a place to turn, when you need a visual for your social media marketing plans.
Pixabay is one of the top free photo resources around, thanks to its large selection and high quality.
For example, a quick search for "marketing" turns up 57 pages of results. While you could take the time to scan through each image, you'll probably find what you're looking for well before you reach the final page.
If you're seeking something in particular, you can use the drop-downs, under the search box, for assistance.
For example, you can quickly search for images or videos. Or, maybe you're seeking an image of a particular size or color for your twitter account ad or your media marketing plan. Regardless, make sure that you use these functions to narrow your options and make for a more efficient search.
Above, I talked about the benefits of using a creative social media management tool like Stencil to create unique images. With Pixabay, it's all about finding images and videos that are ready to be posted to your social media networks. There's little to no work involved.
It doesn't matter what type of small business you run, you should never overlook the importance of a strong customer service experience.
In today's day and age, social media provides customers with the opportunity to communicate quickly and efficiently with companies, such as yours. Timely communication via social media management is an integral part of  building trust for your brand.
With Cayzu, you're in position to provide a high level of customer service, via your social network platforms. It doesn't matter if somebody is saying something good or bad about your company, you need to know about it as part of your media marketing strategy.
The primary benefit of Cayzu is the ability to be instantly notified of a customer mention, such as via a Twitter account or Facebook. With this, you don't have to wait around to address the concern. Instead, you can reach out immediately with the right response for your target audience. This is what good customer service is all about. This social media management method is also good for damage control for small businesses. The social networks are a social media platform which means any negative reports on there could be seen by the wider social network community, if you are aware of what is being said then you can get on top of it.
Cayzu's Twitter help desk, for example, is extremely powerful. With this, all mentions and direct messages are turned into help desk tickets. Not only does this keep you current with social network mentions and social media site messages, but it goes a long way in ensuring a high level of organization.
You can respond to tickets via your Cayzu dashboard, allowing you to move from one customer inquiry to the next in a timely manner.
I'm going to leave you with this thought, shared by the RightNow Customer Experience Impact Report:
"89% of consumers have stopped doing business with a company after experiencing poor customer service."
Now do you see why a tool like Cayzu is essential to your social media marketing and customer service efforts?
(via Cayzu)
Social media management has a way of eating up a lot of time and when you have a ton of content marketing to keep on top of – this can be tricky. This is particularly true if you use a variety of social media platforms, such as a Twitter account, Facebook, LinkedIn and Instagram.
The more content curation you have, the more you want to share it across social media with your audience, the more time it takes.
While there are many social media management tools that get a lot of attention, such as Hootsuite and Buffer, Sprout Social deserves just as much notice.
Despite the fact that it often slips under the radar, this media marketing tool is used by some of the largest brands in the world, including the likes of UPS and Stanford University.
So, what makes Sprout Social special?
There are a few things worth noting, starting with its analytics tools. This is a big deal for me, because I enjoy digging through mounds of data to better understand my audience and how my content marketing is performing.
With Sprout Social, you can run reports such as:
Group Report
Engagement Report
Team Report
Task Report
Trends Report
Twitter Comparison
(via Sprout Social)
When it comes to the actual social media management of the accounts, here's a few things I like:
Ability to communicate with customers across all media marketing channels from a centralized inbox.
Option to use custom tags to improve organization.
Content calendar collaboration tools to keep your entire social media team on the same page.
Even though Sprout Social is overlooked by some, it remains one of the most powerful social media marketing tools around.
7. Crowdbooster
Are you measuring your social media efforts? Are you making changes based on the data that you collect?
If you can't answer yes to both questions, there's still time to make a change to your social media marketing. But, you don't want to put this off any longer, as it's important that you begin to collect data that can help you optimize your campaigns for better results.
Crowdbooster ia a great tool that provides users with a variety of features, all of which are meant to improve the type of content shared via social media.
Here are some of the things it can do for you:
Save time on reporting. Are you tired of manually creating reports, just to find that you aren't collecting the best data? Crowdbooster helps, by saving you time on report creation, all the while including the right details.
Locate your most engaged followers and fans. With this technology, you'll soon know who is enjoying your content the most. You can then adjust your approach to improve your content and target the right audience in the future.
Crowdbooster isn't free, but you can get started for as little as $9/month. Once you give it a try, it won't be long before you better understand what it can do for your social media marketing efforts.
(via Crowdbooster)
What type of content do you share via social media?
Like many, you may not put much time into this. Instead, you type up whatever comes to mind or simply post a link to your latest blog post.
It's important to keep your social channels updated with fresh content, but that doesn't mean you should get lazy, in regards to what you share.
With the help of Slide Share, you can repurpose existing content, such as a blog post, into a high quality, in-depth presentation.
What does this have to do with social media marketing?
Simple. Once you create your presentation, you can then share it via your social networks. This is a great way to provide your audience with targeted information in a unique and useful format.
Furthermore, Slide Share is a social network in its own right. Once you add content, people can leave comments, like it and share with others.
Here's an example of some of my most recently shared content on Slide Share:
These detailed guides provide readers with insightful advice.  And, for this reason, they have been shared, commented on and liked thousands of times.
If you use Slide Share in the appropriate manner – both to create content for sharing and to attract an audience – you can harness its full potential.
It takes many hours to create a high quality, attractive infographic if you do it yourself.   And, if you decide to outsource creation, it can take thousands of dollars to hire a professional designer
It's easy to think that you don't have the design skills to create an infographic worthy of sharing via social media. It's also easy to believe that you have to pay a designer big bucks to create your vision.
Fortunately, Infogram has your back. With this great tool, you can create a high-quality infographic within a matter of minutes. Even better than the speed and efficiency, you don't have to hire a professional designer for thousands of dollars.
When you turn your data into visualizations, you'll have something special to share with your audience. On top of this, infographics have the potential to go viral, helping you reach a larger number of people, while also picking up valuable backlinks to your website.
There are many reasons Infogram is considered a great tool in this space when it comes to social media marketing:
A variety of charts for plugging in and presenting your data.
Ready made designs to ensure that you're on the right track from the start.
An easy to use editor to customize the look and feel of the infographic.
Here's an example of a basic chart created with Infogram: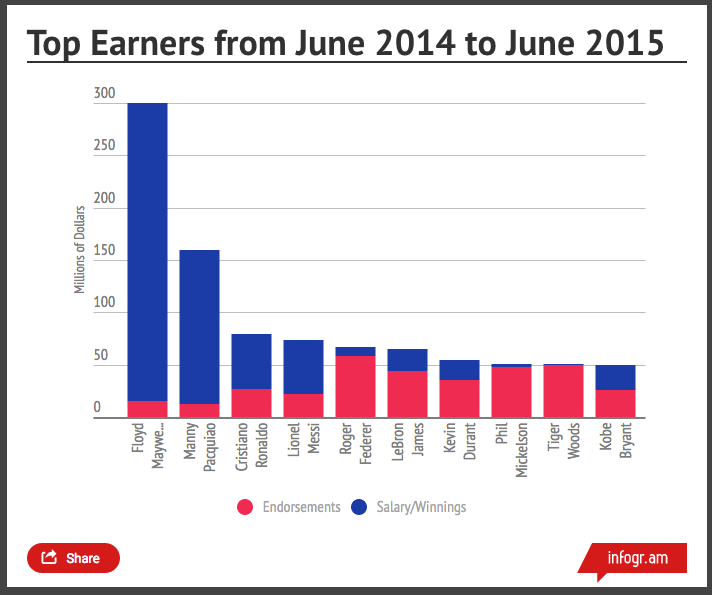 If you've come to realize that you need to share visual content via social media, you shouldn't hesitate to experiment with Infogram.
Conclusion
From Facebook to Twitter and from Instagram to Pinterest, there are many social media marketing platforms that can benefit your business in a number of ways.
If you aren't among the 88% of companies using social media for marketing, you're missing out on something special.
With the right strategy in place, driven by a variety of high level tools, you can use social media to communicate with your audience, generate leads, and push more traffic to your website.
Do you have any experience with these tools? Do you consider them a big part of your social media marketing success? Share your thoughts in the comment section below.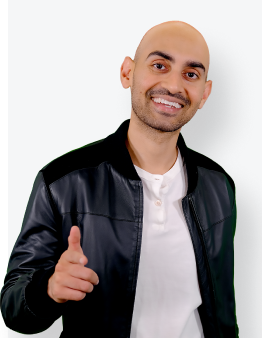 See How My Agency Can Drive More Traffic to Your Website
SEO - unlock more SEO traffic. See real results.
Content Marketing - our team creates epic content that will get shared, get links, and attract traffic.
Paid Media - effective paid strategies with clear ROI.