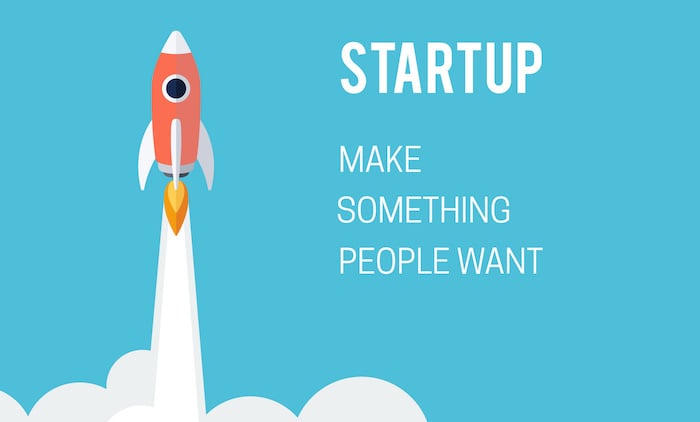 In the last 5 years, startup activity has gained immense velocity.
Do you know that 100 million businesses are launched every year (as per GEM Global Report)?
That's 3 new businesses every second.
While you might be willing to toil and put everything on the line to launch your dream venture, numbers aren't quite on your side. 90% of startups fail.
At the beginning, you need to accelerate your startup's growth substantially. You start with reading about SEO, but find that it can take 6 months to drive traffic through organic SEO tactics alone.
Plus, with Google's algorithm getting smarter every day, it's getting tougher to scale your search engine optimization efforts.
You can also build a killer content marketing team, hire a top social media marketing pro, write the most valuable blog posts in your niche, invest in PPC ads and video marketing, but still not receive the publicity and profits you need to become part of that 10%.
Argh!
So, what next?
You've almost certainly heard of the buzzword that's been mentioned with launching many startups into the sky.
I am talking about Growth Hacking. 
Growth hacking can be attributed Andrew Chen's blog post, titled "Growth Hacker is the new VP Marketing."
The article received tremendous appreciation from the startup and marketing community. Even the likes of Seth Godin dropped by to comment on the post.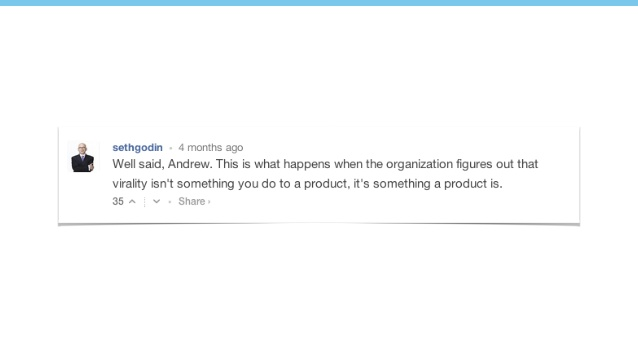 Are you curious about how to use this cost-effective marketing methodology to rapidly drive traffic and build a huge, loyal customer base while your'e at it?
Of course you are. Who doesn't like to see a spike in their analytics dashboard and make fast money?
The term behind this methodology has a negative connotation associated with it, though – growth hacking. This might have even confused you when you first heard about it.
But no, you don't need to fiddle with the system to achieve rapid growth through it.
Let me share a couple of startup examples to paint a picture of what's possible with growth hacking and how you can perhaps become a growth hacker yourself.
But, first- what, exactly, is growth hacking, and what does a growth hacker do?
A growth hacker combines innovative, unorthodox marketing strategies to drive traffic, skyrocket your social media presence, rapidly build a customer base and increase revenue.
In short, growth hacking is about getting mad creative to get real results.
The first example we'll turn to is Pinterest.
You might have heard about this new social media kid arriving on the scene in 2010. The platform nurtures our love for visuals.
But, I bet that you didn't know Pinterest captured a user base of 70 million, plus 500,000 business accounts in under three years. ComScore reported that it was the fastest website in the US to hit 10 million monthly unique visitors in the U.S.; today, it's one of the biggest social media platforms around.
Not only does it come second after Facebook in driving referral traffic to websites (as per Shareaholic),
but users on the site are also very engaged. The average daily time spent on the social platform was 20.8 minutes, lagging just behind social media stars Facebook, Tumblr and Instagram.
And, it is also a go-to hang-out destination for shoppers. This helps brands to target users with high commercial intent. For instance, Ezra made 520 eCommerce sales generating $41,254.34 in revenue from $775.50 in ad spend with Pinterest Advertising.
So how did Pinterest crack the growth code?
The one key aspect that led to their rise as a social media darling was that they built an incredibly sticky product. The platform was so addictive that users couldn't help but spend more time on it. Here's an illustration by Amit Pande showing how Pinterest is a habit-building product (based on Nir Eyal's Hook Model).
Plus, Pinterest fueled desire in their users by being an invitation-only platform. Exclusivity made the user feel special. And, although it sounds counterintuitive in the viral internet phenomenon generation, Pinterest's initial growth was through word-of-mouth. (As we'll discuss soon, growth hacking involves unscalable tactics.)
Finally, around August 2012, Pinterest dropped its invitation-only approach and opened its doors to anyone who wanted to join.
Even Pinterest's CEO Ben Silbermann accepted that the reason for their growth was marketing and not engineering.
The second study I want to tell you about is among the first few growth hacking stunts ever pulled off on the internet (even before the term 'growth hacking' was coined).

Remember your first email provider?
It was most probably Hotmail.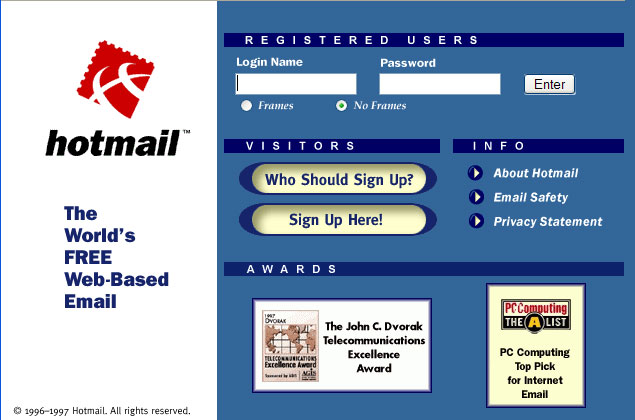 They launched in 1996 with about $300. Initially, they relied on traditional marketing tactics like billboards and radio.
But, they soon discovered a simple sentence that would help unlock massive growth by leveraging its existing user base of 20,000.

Wondering what that sentence was?
"Get Your Free Email at Hotmail" (or a similar message like the one in the screenshot below).
This message was added at the end of every outgoing email sent by Hotmail users.
It's a typical example of your user acting as a salesperson for your product and pitching it to his friends.
How did it affect Hotmail's growth?
They started getting 3,000 new users every day.
And, guess what happened in 6 months?
Boom. They climbed to a mammoth 1 million users.
In 18 months they ended up with 8.5 million users when they sold the company to Microsoft (which was the fastest any company had grown in history, at that time).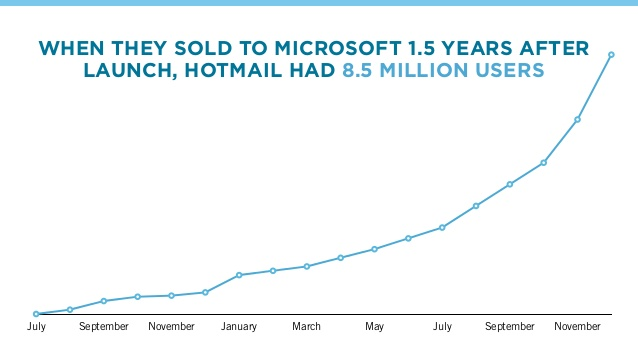 Now you might be thinking that these two are old companies by internet standards and that the growth hacking tactics they used won't be as effective as they used to be. You're right, you won't get first mover's advantage by employing the same methods they used.
But, there are other amazing growth hacking stunts you can still pull off. Many other companies besides the above two have seen the hockey stick curve by using growth hacking. Some famous examples include Facebook, Zynga, Instagram and Airbnb.
In this article, I want to share 5 growth hacking strategies that you can implement. I'll share case studies of companies to show you the strategy in action.
Ready to drive traffic, boost your customer base, exceed your social media marketing goals, and unlock massive growth for your startup?
Then, future growth hacker, let's get started with growth hacking strategy #1.
1. Tell an enchanting video story about your product/brand
You might already know that storytelling is one of the smartest content marketing tactics out there. It can help in bolstering your brand's credibility and increasing your conversions.
Add a visual touch to your story and you can tremendously amplify your message's visibility, because humans process visuals 60,000 times faster than text.
Visuals also get viewed and shared widely on social media in the form of memes, videos, infographics and screenshots.
But, there's a particular type of visual that is so powerful that it alone can help you touch millions of people in under a week and convert them into your brand advocates.
I am talking about videos–one of the greatest growth hacking venues available.
In November 2015, Facebook surpassed 8 billion daily video views (doubling its numbers from 4 billion daily views in April, 2015).
In fact, Syndacast predicted that 74% of all internet traffic will be video by 2017.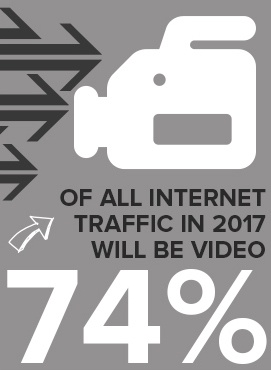 A terrific example of video marketing in the internet marketing niche is Whiteboard Friday by Rand from Moz. Their tutorials are a staple content consumed by most marketers. It's helped Moz in expanding their brand's reach as well as earning trust.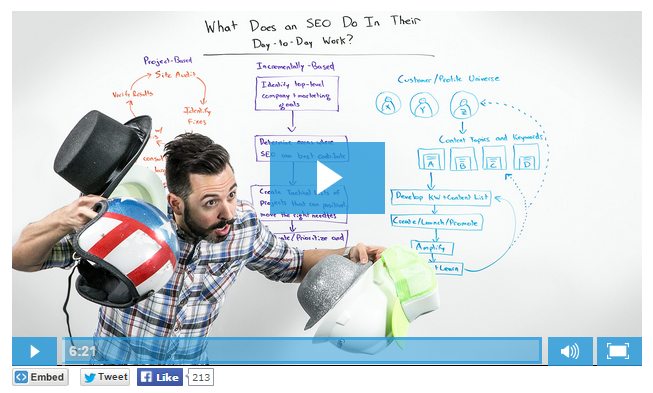 Tutorials aren't the only form of videos you can create, however.
You can also entertain people. An example of a brand that has done exceptionally well by producing just one quirky video is Dollar Shave Club.
Their idea was simple – selling a razor subscription service for a few dollars per month.
They launched their product with a goofy video that cost them $4500 and took a day to shoot. Watch the video below.
The video went viral in a couple of days and DSC ran out of inventory within the first 6 hours. It helped them acquire 200,000 active members in under 1.5 years. At the time of writing this post, the video has garnered close to 21 million views.
The company now offers stiff competition to razor powerhouse Gillette with sales exceeding $120 million and a valuation of $615 million.
Later, Dollar Shave Club also launched One Wipe Charlies and sold over 20,000 of them in under a month with another viral video.
So, what were the key marketing factors that led to DSC's success besides creating an affordable solution?
1. The founder Michael Dubin took a boring subject (personal hygiene) and used humor as a mechanism to tell an engaging and entertaining video story that was ideal for sharing on social media.
What does that mean for you?
It means that one of the best growth hacking strategies is coming up with a fun way of delivering your business message that will resonate with your target customer base.
2. The initial barrier to entry in DSC is low.
If you're targeted on Facebook, you might get into DSC's conversion funnel through this Facebook Ad.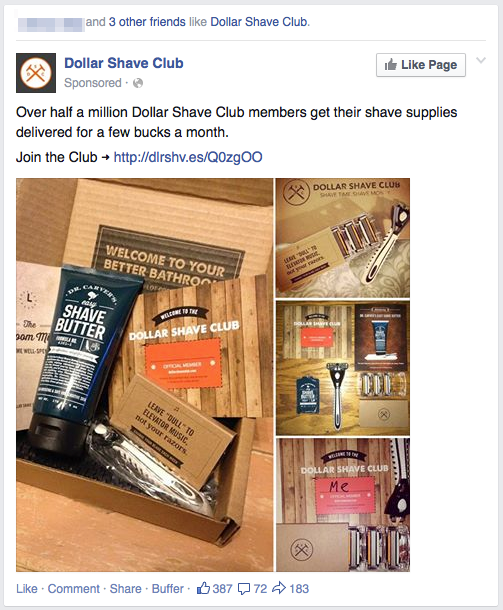 You can get started with using 'The Humble Twin' for $3.
As you place the order, you'll be delighted with their onboarding process. And, as you feel at home, DSC upsells its other products like Shave butter.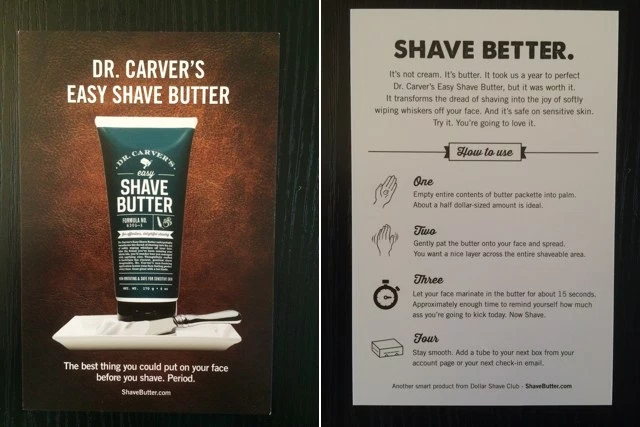 3. If you become a DSC member, you are delighted with playful messages and given a warm welcome to the community.
Here's the first shipment you receive.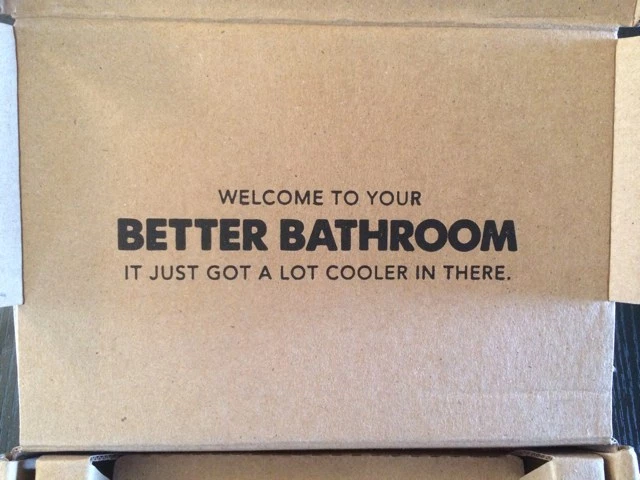 Here's the welcome email.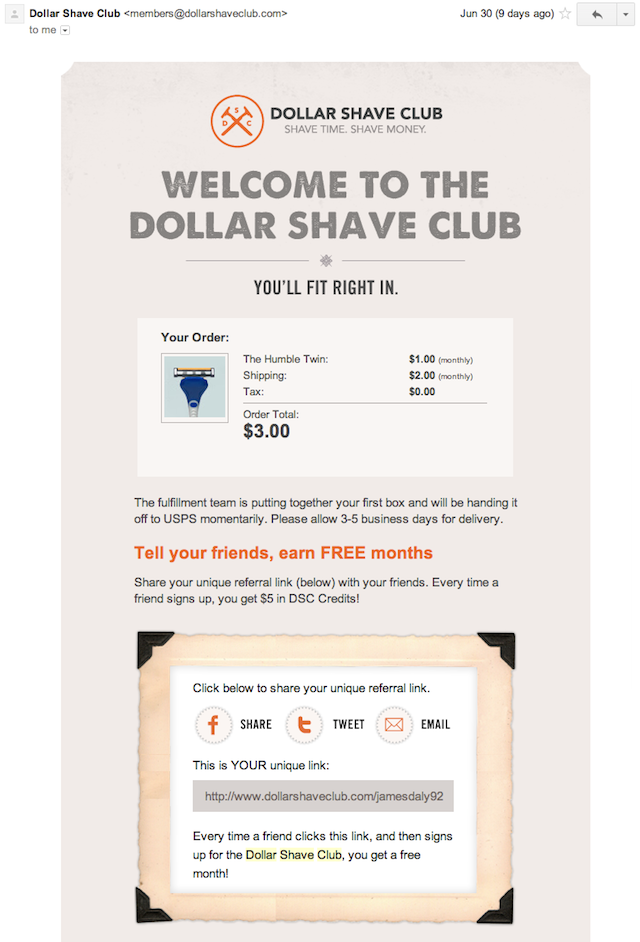 You can't help but notice Dollar Shave Club's consistent branding in its witty content.
4. To extract maximum brand exposure from the video, DSC had deliberately delayed the announcement that they had just raised $1 million in seed round funding.
It worked out well, as TechCrunch and even mainstream media started talking about the video.
Dollar Shave Club isn't the only company to leverage online video marketing to build their customer base and make an excellent amount of money.
Orabrush first splurged $40,000 in a TV infomercial and it yielded only 100 orders.
Then, they went to YouTube with a $500 budget and published their first video: Bad Breath Test – How to Tell When Your Breath Stinks.
The video has skyrocketed to over 25 million views and generated more than $7 million in sales.
Watch Austin break down Orabrush's video marketing strategy in an interview with Jake Larsen below.
Both Orabrush and Dollar Shave Club prove that you can cast an entertaining spell, even around dry subjects and products.
Want more growth hacking insights? Keep reading.
2. Crack the analytics code to smoothen your conversion funnel: Let your data dictate your marketing strategy
Do you know which marketing channel drives the most loyal user base for your business?
If you're storing your marketing data, then this and lots of other crucial business information is already available to you.
Growth hackers know that, by collecting and analyzing your data, you can make your organization's marketing stronger and more effective.
But, most marketers only track three metrics – traffic, users and revenue.
This might mean that you're missing out on a ton of quality info on how your users and potential customer's think and feel at different stages in your conversion funnel.
Using data, you can find out the reason why your growth is getting staggered at each stage and then make decisions to create the biggest impact.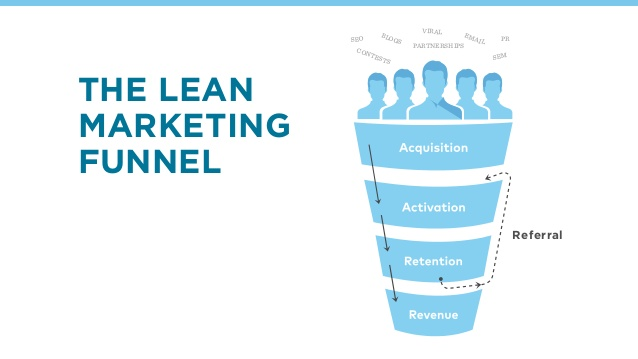 For example, Twitter found that the magic number for a new signup to become a core user on its platform is 30. After a person follows 30 or more people, they're likely to remain active forever.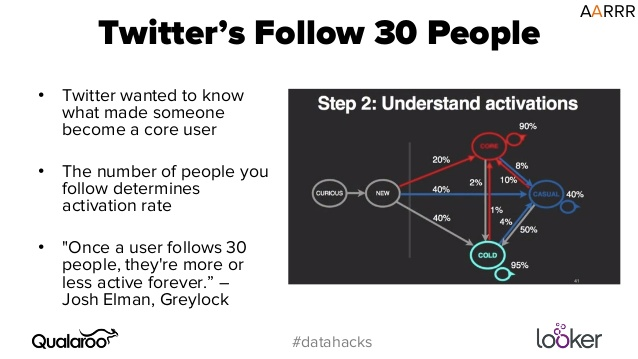 So, Twitter now focuses on suggesting new users that might interest you. It wants you to import your contacts and somehow hit the 30 people threshold quickly.

Besides onboarding, you can also use data for growth hacking in the following 2 ways.
1. Cut down on unproductive marketing channels that aren't leading to sales – The plethora of social media platforms are great for experimenting in your marketing.
But, do you track the amount of time you're spending vs. the number of conversions you derive from these different platforms?
There's only so much time and you can't afford to lose it on ineffective channels.
So, track all your marketing channels in a spreadsheet, recording the number of hours, associated costs and sales from each channel.
Here is an example spreadsheet you can model (the value of time I've assumed in the sample is $100/hour).

You'll get a clear picture about your sales and profit per hour from every channel.
In the above table, for example, the profit you're deriving from your blog is:
$8000 – $4000 = $4000
And, the profit/hour from using your blog as a marketing channel is: 4000/25 = $160.
Do similar calculations for all of the other channels in another column to get a clear picture of the relative performance of all marketing channels.
At $633.33 profit per hour, affiliates is the most effective marketing channel in my example. And, at $400 profit per hour, Facebook Advertising is the second best marketing channel.
Optionally, you can add another column and calculate the percentage of total value of every channel.
There's a caveat before you decide to double down on your best performing traffic channels. Some channels like affiliates might not scale because there are multiple variables governing their performance.
2. Continuously perform A/B tests – Effective growth hackers perform many A/B tests. Take it from them and view hypothesizing as a process rather than a one-time thing.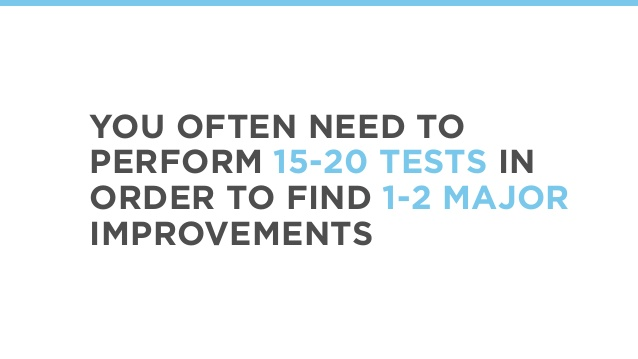 As per Dave McClure, you should find the things that your users hate and kill a feature every week.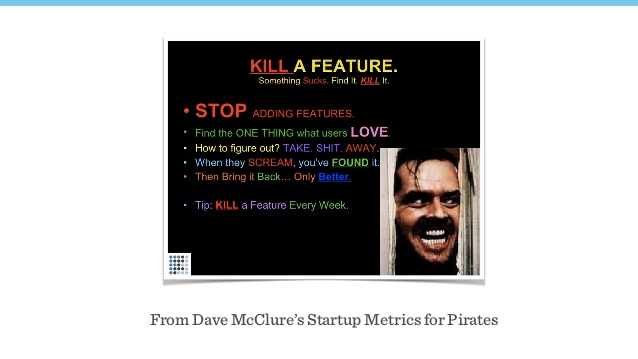 Where should you start? There are landing pages, call to action buttons, PPC Ads and so many other aspects. I've compiled a list of 50 split testing ideas you can start with.
Here are 2 tools you can use.
1. Qualaroo – This is a great tool to find out the A/B tests you should start with. You can perform website surveys with it to uncover qualitative information about your website visitors/potential customers.
You can mine the answers to find your audience's objections to purchasing or even use the phrases they use verbatim in your copy.
Joana from CopyHackers tested the headline for a rehab centre's website. Her test version used words from an Amazon book review on addiction (which is equivalent to hacking the language of your target audience).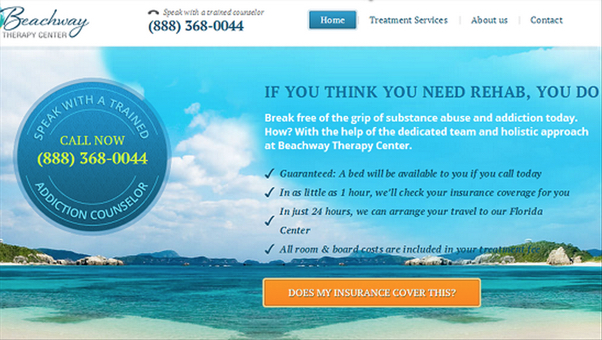 The result was a 400% increase in CTR on their CTA button and 20% more lead form submissions on the next page.
2. Unbounce – Do you know that companies with 10+ landing pages get 55% more signups?
It makes sense to test different offers and content on different landing pages, based on their traffic source.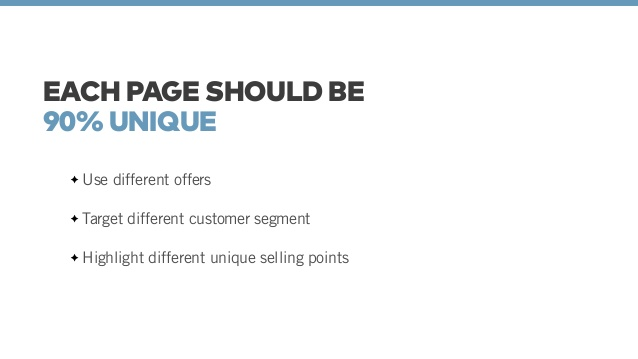 Unbounce is a fantastic drag and drop tool to create responsive landing pages.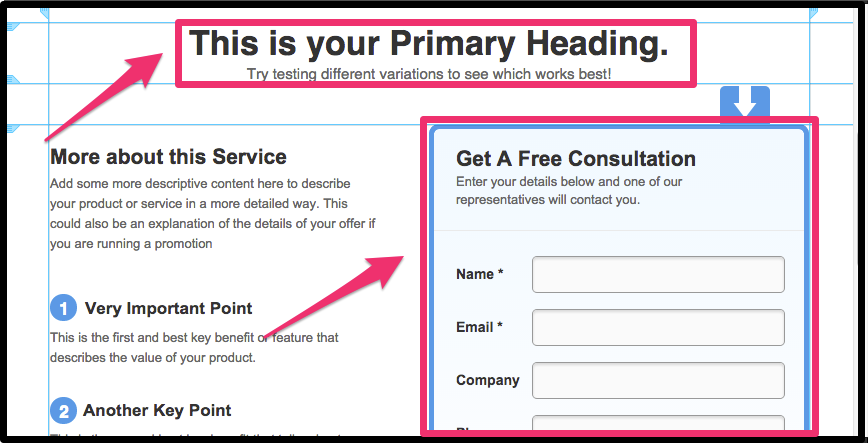 You'll get a built-in A/B testing dashboard to view your conversion rate for different landing pages,

and a variety of landing page templates sorted by the best converting ones.
Once you start testing, you might eventually come up with two different pages based on their traffic source, like Groupon did.
3. Create a buzz before launching your product. But, don't forget to collect emails in the pre-launch period.
Email is the best thing that happened to the internet, or at least to internet marketing. It still remains among the most personal methods for communication with 2.6 billion worldwide users in 2015.

So, how can you tap into potential customers interested in your product before launching it?
Here's a growth hacker, well, hack: Get them to sign up for notifications about your product while publicizing it.
Harry's used a viral landing page, allowing its users to refer friends after signing up. The users also won free rewards for referring their friends.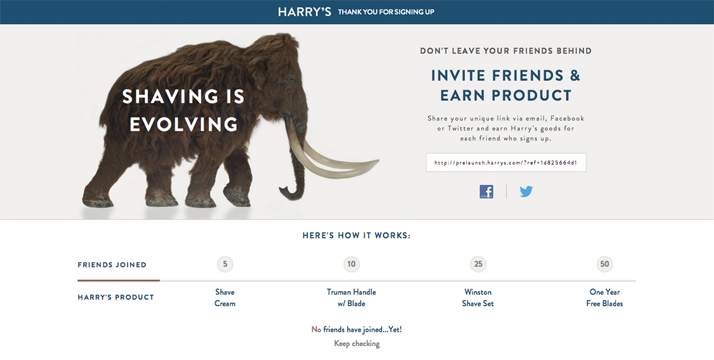 The result?
100k pre-launch signups in just 7 days.
Here are a 3 more ways to think like a growth hacker to get signups:
1. Leverage your email signature to get signups – If you're conducting a rigorous email outreach (hundreds of emails every week) to get in front of potential customers, then this strategy might help.
An example is Stuart McKeown from Gleam.io, who used a call-to-action in his emails to get over 100 beta signups.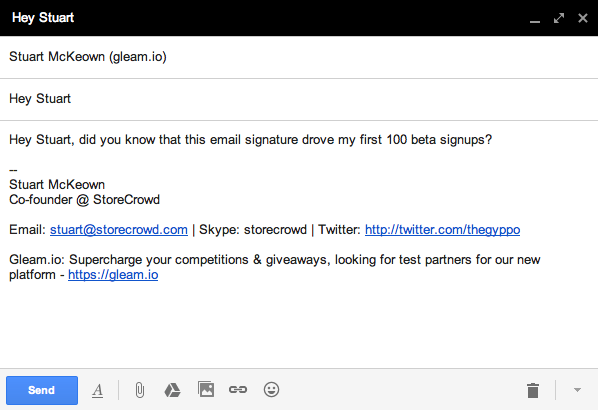 Later on, Stuart also used the signature strategy to get 250 new beta signups for his Capture app.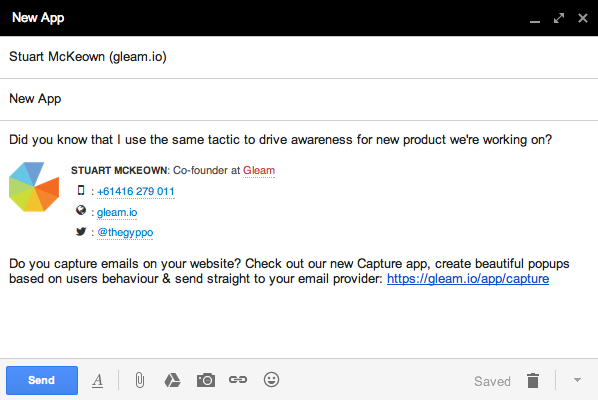 2. Guest blog on authority websites in your niche – I am huge fan of guest blogging, because it's extremely effective in driving leads for business.
There are numerous examples of bloggers, like Bryan Harris, who have built their business to $15,000/month from guest posting.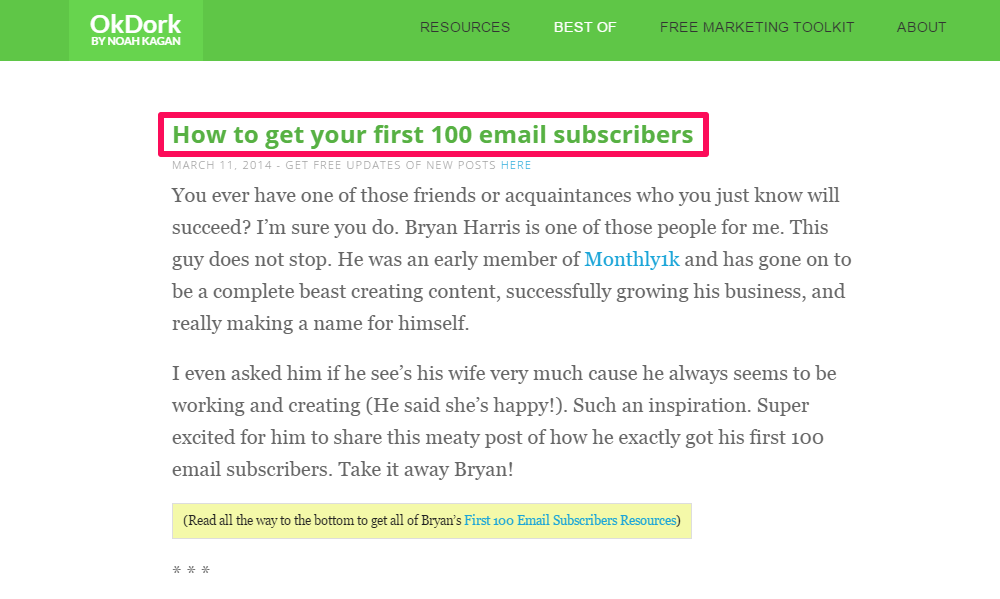 You can even drive traffic during your pre-launch period. Just create a landing page and direct visitors from high-traffic blogs by writing high-quality guest posts.
Jon Morrow built an email list of 13,000 before launching Boost Blog Traffic. He just directed visitors to a page with a video trailer and a sign up box.
Want to start your first guest posting campaign?
Then, read my guide on guest blogging.
3. Earn some revenue from people on your waiting list – Collecting emails is cool, but what's better validation for your product than revenue?
Whatever the current stage of your business, cash can come in handy to accelerate your customer base, improve your content marketing efforts and advance growth.
A great example of pre-launch revenue is Trak.io. They achieved 11% conversion rates from their beta signups.
So, how did they package their deal?
They offered a 'Priority Access' program at $29 and a lifetime discount of 15%.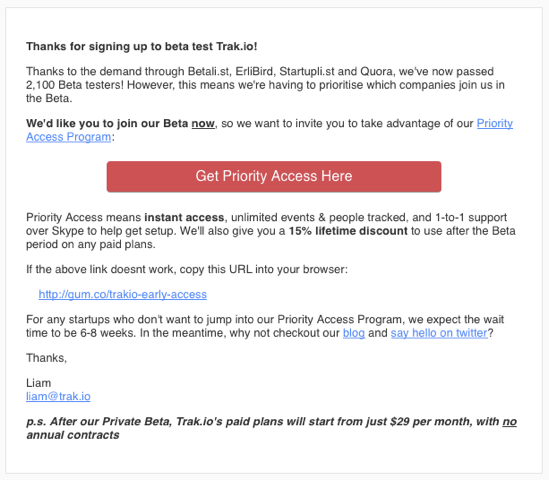 Here's a look at the total revenue they collected after emailing the existing wait list.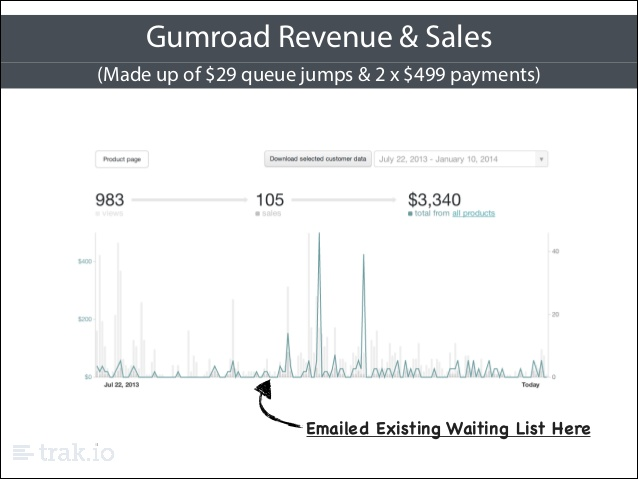 Here are the 3 tools Trak.io used for facilitating pre-launch revenue.
You can use the suite of tools offered by SumoMe (like list builder and scroll box) for collecting emails from your website.
4. Practice transparency. But the content you share must be useful and actionable.
Startups like Buffer and GrooveHQ are well-known for sharing normally private company data from the start of their journey to build trust around their brands.
For instance, Buffer released a spreadsheet with the salary of its employees in 2013.
Buffer garnered media attention for making the salaries of its employees public. They also received double the number of job applications for their open positions.
GrooveHQ reveals their revenue numbers every month. Indeed, their blog is titled 'our journey to $500k in monthly revenue."
But, before you start your new 'transparency blog', you need to understand that the transparency culture starts with your team members. You need to foster transparency in your employees' attitude and behavior before you write–and publish–a blog post.
Then, you can integrate it into your online marketing strategy. That doesn't mean sharing just your revenue numbers and successes, but even the business mistakes you committed and feedback from unsatisfied customers.
As an example, look at this blog post by Alex from GrooveHQ. He shared 5 mistakes along with angry emails from customers and the lessons Groove learned from them. (Creative tactics like these are a growth hacker's forte.)
The takeaway is to not just publish numbers and personal data, but insights that add value for your customers.
For instance, look at the screenshot below with the numbers shared by Buffer.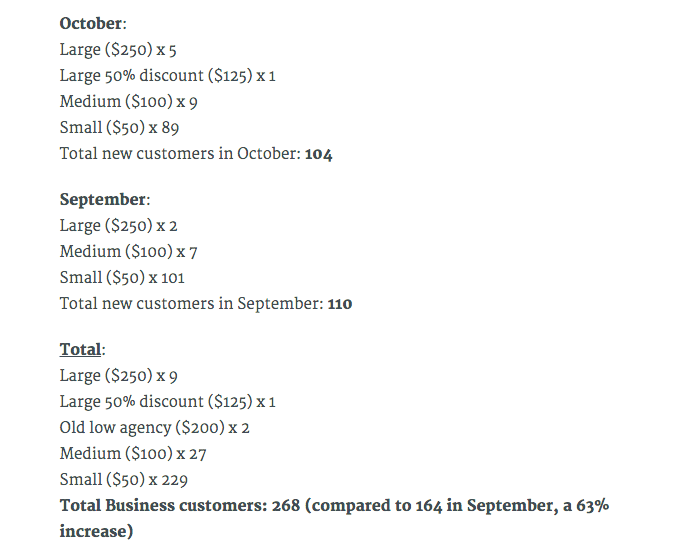 I don't think it would make much sense alone.
But Buffer adds personal insights, like the commentary below, in its blog post, turning it into a value-adding resource.
Sometimes, being transparent won't even require numbers. Groove's most popular and highly resonating posts all involved emotions. Here, Alex is being transparent about feeling lonely as the single founder of the company.
Rand from Moz sums up transparency marketing aptly. Being transparent to satisfy your personal whims isn't really transparency.
Believing in transparency only when it benefits you isn't really believing in transparency; it's believing in self-benefit. — Rand Fishkin
Make sure you don't cross the thin line between just sharing information/numbers and being transparent. You can start with an annual review of your company like Unbounce. Only share private data/info when relevant to a blog post and useful.
You can take cues from the 9 companies that practice transparency in this The Next Web article if you want to join the transparency parade and grow your business.
5. Offer amazing value to your users and hustle your way to growth.
It sounds so basic and obvious, yet many businesses ignore it when they fail to get traction.
It's not your fault. The shining viral growth stories of startups can encourage you to not think about unscalable marketing strategies, but it's a leading growth hacking tactic.
Your prime motivation for launching your business must be to add value to your target audience through your products.
If you're ready to put in the hard work, then unscalable tactics that don't automate can work incredibly well for you.
An example is this beta invitation email from Stuart, who co-founded Gleam.io – a platform for publishing and managing contests and giveaways. He sent the mail to a select few influencers and made it relevant for them.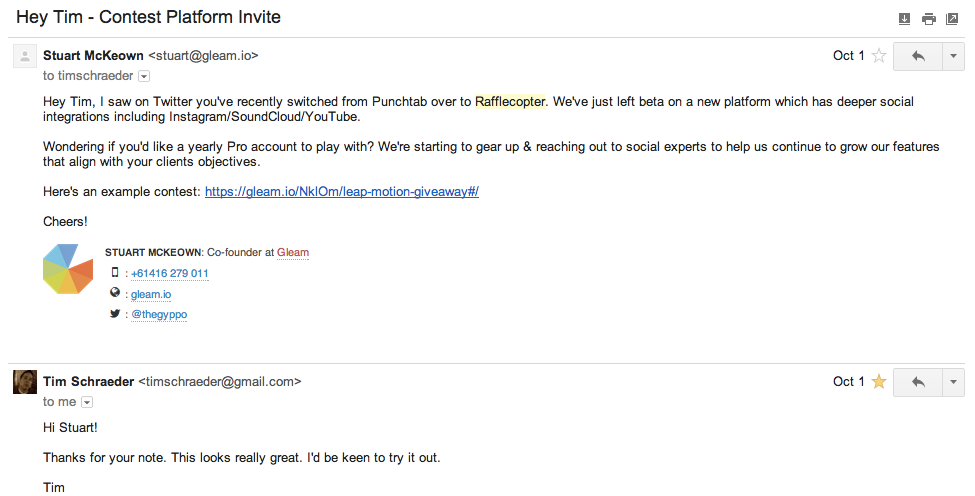 Stuart sent 10 outreach emails everyday, which led to Gleam.io reaching their first 100 customers in 5 months and validating demand for their product.

Let me share a couple of other case studies to show you the effectiveness of hustle.
1. Popcorn Metrics increased their revenue by 367% in 12 weeks – It seems counterintuitive to focus on your product's churned free trial users. But, that's what Popcorn Metrics did when they were struggling to convert their free trial users into paid subscribers.
They decided to help every potential customer (free trial user) become successful in achieving their goals through their product. Popcorn Metrics called this newfound mindset of personally helping their customers to extract real value a change in their behavior.
So, how did the help from Popcorn Metrics take shape?
It meant personally reaching out to early stage users to offer deep 1-on-1s and occasional Skype calls (if the customer wanted to use it). They also began using low friction screen sharing conversation tools like appear.in to have live conversations.
The result of spending time to help the users get successful with building a great marketing analytics stack and offering amazing value was an increase in revenue by 367%.
The takeaway for you is to put deliberate effort in spending time with your new signups in the early stage of your startup.
It can be a free one hour video training or calling your signups or leaving them voicemails. Or, it could even mean visiting your customers like Steli Efti from Close.io does.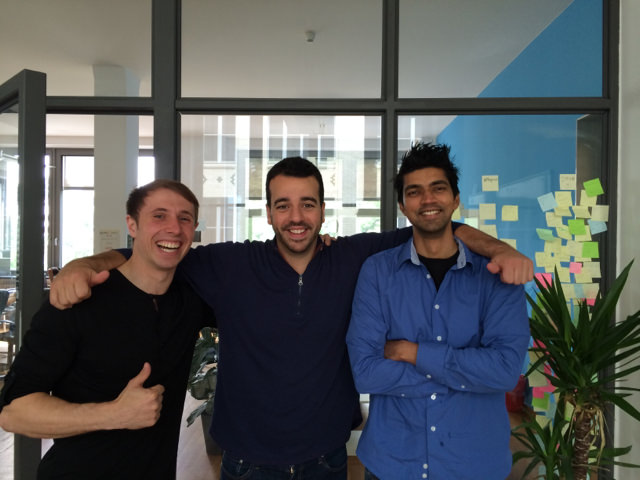 2. Tinder growth hacking by hanging at hyper-local college parties – Tinder is a dating app with over 50 million users.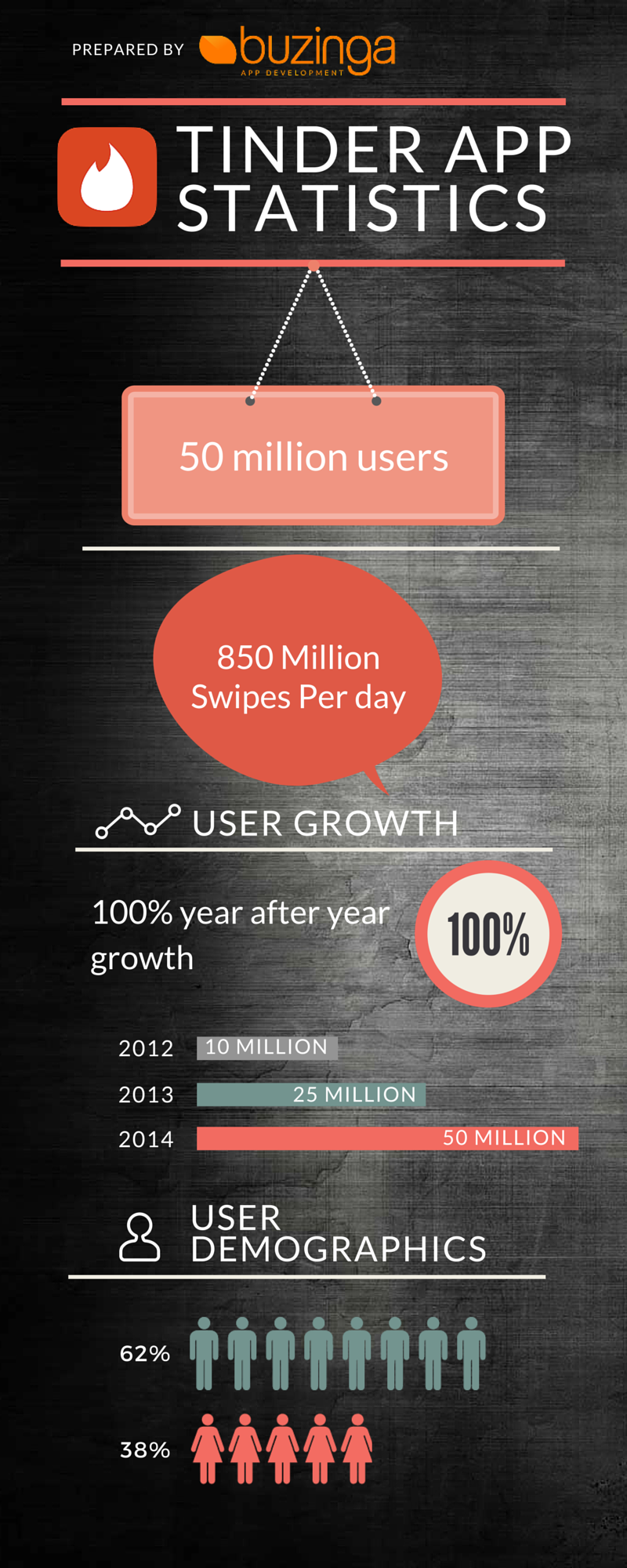 But, to acquire users in the first year, they didn't rely on advertising, social media marketing or target viral growth. They conducted exclusive frat parties at colleges and allowed entrance to only those college students who downloaded the application.
While it seems counterintuitive, Tinder managed to sign up hundreds of local singles that belonged to their target audience. And, with more density in a particular locality, Tinder got more engagement and downloads.
Once users were on Tinder, the urge to find the perfect match kept them swiping. Word of mouth then led to their viral growth across colleges in America and an engaged community of singles made the app hugely successful.
Conclusion
Growth hacking isn't an entirely new thing. You saw how Hotmail captured an enormous amount of users long before the term growth hacker would be coined. Social media platforms like Facebook and LinkedIn were also at the forefront of growth hacking, obsessed with user growth and engagement.
I would recommend that your startup adopt a growth hacker mindset and focus on crafting a data-driven marketing strategy. Start with one growth hacking strategy from this article that suits the current stage of your business.
Remember that growth will involve a lot of tests and hustle. It's a complex process that can't be limited to hiring one growth hacker for your company and hoping for the best.
You may even need to visit your customers. Pinterest user experience researcher Gabriel Trionfi conducts house calls with designers at the visual social media platform. As per his experience, there's no better way to understand how your customers use your product than to actually visit them.
Similarly, Udemy initially recorded their own courses and Reddit created its own content.
Infuse a culture of growth in your company and challenge the conventional way of creating products. As you keep going through fast iterations and optimize your product, you'll learn a lot about your customers and soon uncover sustainable rapid growth.
What are the growth hacking strategies you've used to successfully grow your startup? Which growth hacking strategy from this article do you plan to implement?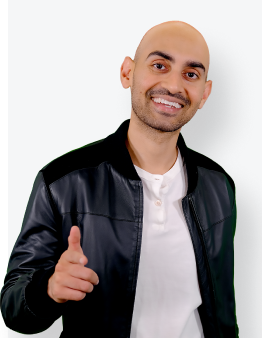 See How My Agency Can Drive More Traffic to Your Website
SEO - unlock more SEO traffic. See real results.
Content Marketing - our team creates epic content that will get shared, get links, and attract traffic.
Paid Media - effective paid strategies with clear ROI.