If you've used Facebook recently, you've probably experienced some Facebook Video ads and have seen for yourself how effective they can be.
It may even be the case that after seeing a Facebook Video Ad, you've wanted to create one of your own.
If that's so, you're in luck!
In this blog post, we're going to take a look at the exact steps that you need to take to create a Facebook Video Ad campaign of your own.
We'll take a look at the basics of effectively creating Facebook videos ads and also how you can optimize your ad campaign to achieve incredible conversion rates and engage with your target audience.
By the end of this blog post, you'll have the skill set needed to crush Facebook Video Ads and to use them as an effective part of your marketing campaign, sure to help in the growth of your business.
Let's begin! 
What exactly are Facebook Video Ads and Why Should You Use them?
Facebook video ads are very similar to normal ads.
Essentially, with a Facebook Video Ad, you're able to showcase a video, using all of the targeting options that Facebook is famous for.
Facebook users love content that is engaging and videos are considered especially engaging on Facebook and other social media platforms.
In fact, it is estimated that mobile video will account for 75% of mobile traffic in 2020.
In the past, videos have also achieved 135% more organic reach on Facebook, when compared with photos, ensuring that Facebook users are familiar with and happy to watch videos on the platform.
As of July 2014, there has been a 50% increase in the number of videos that have been viewed on Facebook, year over year.
On top of that, 100 million hours of video are being watched on Facebook every day, and ,in November 2015, Facebook was reporting 8 billion daily video views.
That means there is plenty of inventory available, which also means that Facebook Video Ads aren't expensive.
You can display a Video Ad in the Newsfeed or in the Righthand sidebar. You also have the the option to display your video ads within Instagram, too.
Marketers tend to see the creation of video ads as a hassle.
This barrier to entry makes Facebook Video Ads an even bigger opportunity, because you're now competing with less people, when trying to bid for a target audience on Facebook.
In any case, after seeing those numbers, I'm sure you're that convinced that Facebook Video Ads are worth your time.
Now, let's take a look at how to get you started in confidently creating Facebook video ads of your own.
Creating an appealing video
If you don't have a video, you don't have a video ad.
Like all content marketing campaigns, when creating a video ad you need to make sure that it is captivating and valuable to your target audience.
There are a lot of distractions on Facebook.  You have to make it so that people stop to view your video ad, instead of continually scrolling down their Newsfeed.
Now, it's worth mentioning that the better your video ads are targeted within the social network, the more forgiving your target audience will be when it comes to watching your video.
In most cases, you'll be able to create a top notch video by simply using your phone.
You don't want to overproduce your video. Simple video ads that are authentic and don't feel like a forced marketing campaign will often perform better than something that looks highly professional.
This is often due to the nature of Facebook itself, as it's a place where people aren't necessarily looking to be sold by someone in a way that clearly looks like a sales presentation.
Of course, you should split test your approach.
If you want to create something complex, you can always hire a Freelancer to help you get the job done.
When it comes to creating video ads for your own business, there are generally four approaches that you can take.
The first approach is to have a video that showcases a piece of content.
With video ads of this style, you're trying to educate a potential customer by helping them solve a pressing problem that they're dealing with.
If you do this well, you end up building trust with the target audience who are viewing the video.
And, if you can build trust with that target audience then they'll be more inclined to sign up to your list, talk to you on the phone or buy something from you.
This kind of video ad campaign is very similar to how you'd create a webinar, except without the introduction.
Instead, you'll get straight into a piece of content marketing that your target audience can use right now.
The second kind of video ad campaign that you can create is a customer testimonial/case study.
This video works well, because it showcases social proof and effectively shows that an independent person endorses your services.
Again, with this type of ad campaign, you don't want to talk too long in the beginning when you're explaining to your target audience what the video covers.
Just state what the video is about and what result the customer in the video achieved.
Then, let the customer do the talking for you.
At the end, let the viewer know what they need to do next, if they want to find out more or get in touch.
The third kind of video you can use is a product demonstration.
This will work better for some products than others – namely software and physical products.
Here, you simply showcase how easy your product is to use and let everyone know the benefits.
The fourth kind of video that you can use is a behind-the-scenes video.
This type of video is useful, when you're trying to showcase the story of how your product came to be.
These kind of videos tend to work really well with higher end products, because you have the chance to showcase the craftsmanship and dedication that goes into the production.
Nevertheless, these are still worth trying for all product types.
It allows for you to provide a narrative and story that's related to why you created the product– something that can be very persuasive, particularly on social networks.
After all, consider what would be more persuasive –
A video ad that just tells you a shoe is high quality?
Or a video ad that shows you the guts of the factory and showcasing the painstaking attention to detail that the workers go through in order to produce the perfect shoe?
Though it isn't being used as an ad, below is an example of Bentley showcasing such a video.
With all of your videos, you'll want to make sure that the first frame of the video, is something that is eye catching.
That means you might need to have some text in the first frame that entices people to click on the play button to find out more.
As I mentioned earlier, you'll need to split test your videos.
Rarely will you get things right on the first go, so don't be disheartened if things don't initially go well.
Just be willing to experiment with different ad formats and content marketing styles, as well as different targeting options (something we'll cover later).
Now let's look at how you can actually create a video ad.
Setting up and targeting the ad
First go to https://www.facebook.com/ads/manager/creation.
Once there, select the option of 'Get video views.'
Then, select your Facebook Page.
You then need to set up the targeting for your video ad campaign.
When setting up your targeting, it can be a good idea to create a Buyer Persona ahead of time.
This will help you figure out the traits and characteristics of your ideal customer.
At a minimum, you'll need location and 'Interests' data, based on your ideal customer.
That's because, aside from location and age, interests are probably the most important factor when targeting your video ads – especially for Facebook.
Let's quickly explore how you can improve the targeting for your Facebook Video Ads.
Let's imagine that I'm creating a Facebook Video Ad targeting people interested in 'Soap making.' .
If I type in Soap making, I'm already presented with some good interests to target so that I can get in front of the right people.
However, I can also use the Audience Insights tool to come up with other targeting ideas.
If I type Soap Making into the Interests section and then click on the 'Page Likes' section, I'm provided with some data that can be used to better target my ads.
Within this section, I can see the pages that this kind of audience 'Likes.' This, in essence, tells me what I should be typing into the 'Interests,' section, when setting up my video content marketing campaign.
The problem, though, is that there are a lot of pages to target here and targeting all of these pages won't produce optimal social network engagement or conversion rates.
However, if I scroll down, Facebook will tell me which pages/interests are the best to focus on if I want to reach my target audience of people interested in soap making.
There are two columns here that are of interest – 'Affinity' and 'Relevance.'
Affinity tells you how much more likely someone in your target audience is to like a page, compared to the rest of Facebook's users.
Relevance represents an average, calculated using affinity page size and the number of people in your target audience who already like that page.
Targeting your ads based on 'Affinity' can potentially yield better results, as it more specific.
Relevance, on the other hand, just signals what that type of audience might also like, using an average.
So, in this case, it might be a good idea to target the top three pages that hold the highest affinity.
In any case, that's how you can improve the targeting for your Facebook Video Ads.
Now, let's look at how you can set up Budgeting.
Here, you can pick a daily budget amount that you're comfortable with.
When picking how to optimize your advertising delivery, you have several options.
You can bid based on 'Video Views,' where you're charged only if someone watches more than 10 seconds of your ad.
Or, you can bid on 'Daily Unique Reach.'
To begin with, I'd suggest that you try out the Video Views option, as this will let you see how engaging your ad really is.
After all, you won't be charged if someone doesn't watch your video for longer than ten seconds, which is plenty of time on Facebook to see if your content is engaging.
When you notice that creating Facebook video ads are yielding good conversion rates, it can be worth your time to try out CPM bidding, as this can sometimes be lower cost.
When deciding on 'Bid Amount' you're free to set a 'Manual' bid. But, if you're new to Facebook Ads, you may just want to leave it on 'Automatic' for now.
If you do decide to bid manually, experiment with starting low and incrementally raising your bid by 0.05c until you begin to see desirable results.
Note: Facebook has mentioned that ads that bid using a CPM basis have the potential to 'Autoplay.'
Here is an explanation of the factors that determine whether or not your ads will autoplay.
Once you've taken care of those settings, leave everything else and click on the 'Continue' button.
You now have to upload your video.
Make sure that your video matches the criteria highlighted on the right hand side.
You also need to pick a thumbnail for your video.
As you can see, there's a section where you can upload a 'Custom image.'
This can be a good idea, if you have some persuasive text that encourages people to click and view the video.
You then need to pick a 'Call to action' for your content marketing campaign and write in some text.
Writing the text for your ad requires a little bit of skill. Luckily, I've covered here and here, how you can write better ad copy.
If you want to advertise on Instagram, make sure that you click on 'Add an Account,' so that you can select your Instagram account.
Keep in mind, that although you can enter in a News Feed Link Description, it won't always appear for a Facebook Video Ad.
Once you've done all of that, you should see a preview of what your ad will look like.
You'll be able to see a preview for each ad format.
Below is an example of a video showing in Desktop News Feed.
And, here's an example in Mobile News Feed.
Note: It's worth showing your ads on mobile, considering there are 989 million Facebook daily active mobile users.
Here's an example of what the ad will look like on Instagram.
Note: Video Ads tend to 'Autoplay' on Instagram, even if they don't on Facebook.
The image below shows an example of a 'Desktop Right Column Ad.'
As you can see some of the text has been cut off, even though it shows normally for the other ad formats.
Because of this, you might want to create an isolated ad campaign if you want to create a Desktop Right Sidebar Ad.
This will allow for you to use some different copy that will meet the character limit.
Once you've done all of that, click on 'Place my Order' and wait for Facebook to review your ad.
Conclusion
Videos can be an awesome way to engage with your target audience – and now, with Facebook Video Ads, you can do that easily.
Creating a great Facebook Video Ad is something that takes a fair bit of social media and marketing skill.
You need to know how to create a video that will be captivating on social networks, but you also need to know how to deliver it in such a way that your target audience will have opportunity to see it. 
You also have to be willing to split test, as it can be tough to get it right on the first attempt.
In any case, this blog post has given you great insight into the strategies that you can use right now to create a Facebook Video Ad that is going to generate results.
Try creating Facebook video ads of your own, to see what's possible for your business!
What have you experienced when it comes to creating Facebook Video Ads? Let me know below!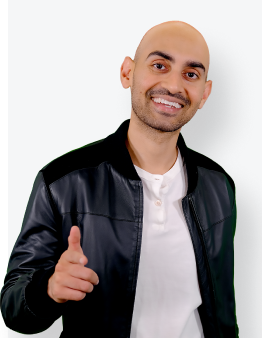 See How My Agency Can Drive More Traffic to Your Website
SEO - unlock more SEO traffic. See real results.
Content Marketing - our team creates epic content that will get shared, get links, and attract traffic.
Paid Media - effective paid strategies with clear ROI.
Are You Using Google Ads? Try Our FREE Ads Grader!
Stop wasting money and unlock the hidden potential of your advertising.
Discover the power of intentional advertising.
Reach your ideal target audience.
Maximize ad spend efficiency.