As much as we'd like to think that a conversion is a nice, neat and organized path from one point to another, the conversion process is often more like a twisting road map of tangents, intersections and loops that involve a whole host of customer touch-points. Analytics attribution can help you not only make sense of the path your customer took to get to you, but also help you optimize that path. Let's take a closer look:
Analytics: Skimming the Surface
Google offers an excellent example of explaining why analytics alone are not enough. In this example, a hypothetical Mrs. Smith is in charge of marketing for a store that sells shoes both through a retail storefront as well as a website. Her goal is to sell more shoes to professional young women in the 18-24 age range.
Her first job is to figure out how this particular group finds the shoe company's website and storefront. Do they hear about it on Facebook? Do they find it locally by searching on their phones? Do they click on a paid ad? And once they get to the site, what pages do they go to? Do the pages they visit differ seasonally (flip-flops in the summer versus boots in the winter)? Does the blog highlighting new shoe trends get much attention?
All of these are answers that she can easily find through her analytics platform. But analytics only skims the surface and answers questions about the people once they make a decision to interact with your ad and visit your site.
What about everyone else? There are people out there now shopping for shoes who have never heard of your site or your offers. How do you get them to notice you and encourage them to want to engage with you? How can you make your existing ads more effective to reach these people in the first place? And how do you know when and where they actually take the step to engage?
That's where attribution comes in.
Attribution: Digging Deeper into Customer Engagement
Of course, the concept of attribution is enough to excite any serious marketer. There's simply no better way to determine which avenues are truly giving you the best ROI, but, as you might imagine, the solution of attribution is pretty complex. It's not enough just to have the data, but be able to act on it intelligently.
So before you jump in to attribution, ask yourself the following questions:
Can I See All the Touchpoints?
If you just have a few digital channels, like social media and paid ads, attribution will be much easier to set up and implement than if you are working across both brick and mortar and other channels like TV, radio, magazines and such.
Can My Staff Understand and Work With the Data Attribution Shows Them?
You may need to work with a third party firm that specializes in analytics and attribution in order to properly understand and act on the details you're getting from multiple touch-points. Lots of information is going to need to be collected and sorted – requiring a hefty investment of time and experience.
Do I Even Need Attribution in the First Place?
Analytics attribution crunches a lot of your data to get to the core insights that drive conversions. But there are many, many variables to account for, so much so that a "one size fits all" guide just isn't possible. If you're able to glean insights easily from your analytics, or you don't have much of a prospect to conversion path, you may not want to shoulder the time and expense of investing in attribution when analytics alone will give you the answers you need.
If you have decided that attribution is something you want to pursue, you'll be glad to know that Google has created a tool within its analytics suite that will help you see how different attribution models impact the value of your marketing channels.
For example, if a user finds your site by clicking on an ad, but doesn't buy — only to return a week later by clicking a social media ad and uses that moment to simply browse, but is retargeted through an ad where an order finally takes place — which of those three touch-points would be considered the attribution?
There is no right answer, which is why Google created the Attribution Model Comparison Tool.
Using the Attribution Model Comparison Tool
To access this tool and try it out for yourself, simply log in to your Google Analytics account and go to Conversions > Attribution > Model Comparison Tool in the sidebar.
From here, you'll want to choose at least one model (but you can compare up to three) via the dropdown menu.
If you don't see any data here, you'll want to make sure you have either e-commerce tracking and/or goal conversion tracking set up in Google Analytics
Now comes the fun part — selecting a default attribution model. You can keep it simple, by giving conversion "credit" to the first or last interaction point the customer had with your product, or you can spread it out to give equal conversion consideration to all the touch-points in a customer's engagement with your brand.
Here's a description of the different types and when they're the most useful.
The attribution model you choose will depend on your business and conversion goals so there is no "right choice" for everyone.
For example, if the products you sell don't involve a lot of buyer decision-making, you'll probably want to use the Last Touch Attribution Model. If you want to focus more on brand-building and awareness, the First Touch Attribution Model may be better in your case. If you're running a promotional campaign, and you want to credit interactions that happened closest to your promotion, you'd want to use the Time Decay Model.
Of course, the fact that you are manually assigning where to give credit can inadvertently cause you to ask, "am I doing this right?" After all, one of the main advantages of collecting all this data is to let the software analyze it and decide where best to associate a conversion. Currently, this kind of data-driven attribution is only available for Google Analytics Premium/360 accounts. If you enable this feature, your data is analyzed immediately, however the first report won't be available until after seven days.
Using Attribution Successfully
As you can see, using analytics attribution can give you the kinds of deeper insights on which marketing channels are delivering the best ROI and customer engagement. However, it is not a "magic pill" and requires a deeper knowledge of your customer base and prospects and the set of rules you want to apply to them when they engage with your brand. The benefits of doing this, however, can not only help you improve your prospect-to-customer conversion path, but also free up your time considerably to focus on the channels that matter most.
Are you using analytics attribution in your own business? Share your experiences with us in the comments below!
About the Author: Sherice Jacob helps business owners improve website design and increase conversion rates through compelling copywriting, user-friendly design and smart analytics analysis. Learn more at iElectrify.com and download your free web copy tune-up and conversion checklist today!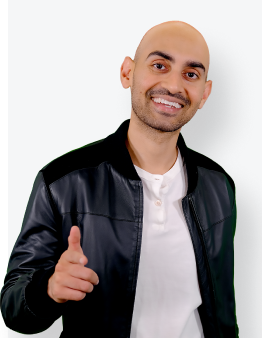 See How My Agency Can Drive More Traffic to Your Website
SEO - unlock more SEO traffic. See real results.
Content Marketing - our team creates epic content that will get shared, get links, and attract traffic.
Paid Media - effective paid strategies with clear ROI.