Now that Google+ is available to the public, there is no excuse for anyone not to be using it! Sure you may feel that you just don't need it, but keep in mind that Google+ is not just another social network. It is the social network endorsed by the leading search engine, and one that is only growing in popularity. If you ever wondered why you should be using Google+, here are just a few good reasons.
Google+ (thus far) doesn't allow people to auto-update from other networks. This means that when you see an update on Google+, someone is actually on Google+ making that update.
Engagement on Google+ status updates seems to be higher than engagement on Facebook and Twitter updates (possibly because people are actually on Google+ and not updating it from other programs).
If Google is going to incorporate social signals into their search algorithm, they will more than likely give precedence to updates and sharing within their own social network.
One important thing to note before we begin. Google+ is currently only allowing profiles for people. This means you cannot set up a profile for your business or use keywords instead of a name. Business profiles are coming (the buzz is that they will be available sometime this year), so the best thing you can do to prepare for them is to get to know the Google+ environment using a personally branded profile. The following guide will help you establish your personal brand on Google+.
Getting Started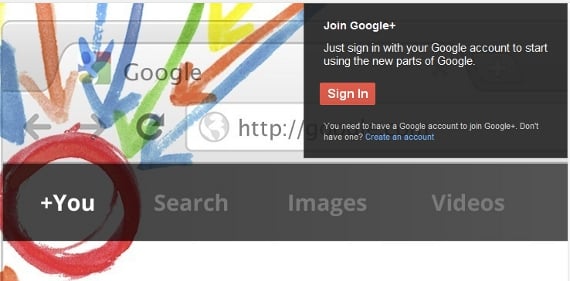 You can sign up for Google+ using your current Google Account or by creating a new Google Account. Keep in mind when signing up that you will want your Google+ profile under a Google Account that is your own personal account. If you have a company account that is shared by multiple people for AdWords or Analytics, you might not want to combine your Google+ profile there as others would have access to it.
When signing up, one of the first things you will be asked to do is enter your first & last name. Google+ is only accepting personal profiles at this time, so be sure to enter your real first & last name, not a company name or combination of keywords. You will be asked to upload a photo – be sure to use the same photo you have on other networks such as Twitter or Facebook, so that others will easily recognize you.
After signing up, you will be asked to have Google+ search your email contacts on Gmail, Yahoo, or Hotmail. You can skip this step which is what I would suggest – you can add email contacts later.
Building a Strong Profile
Once you're in, the first thing you should do is to set up a strong Google+ profile before you start connecting with others. This way, when people come to your profile, they will know why they need to connect with you and add you to their circles.
If you're into personal branding and SEO, Google+ has a lot of great options for you to take advantage of both. As you can see from the highlighted areas in the image above, you can optimize your profile for search easily with specific fields on your profile as well as build links back to your own website on a Google-owned property.
Even if you're not into SEO, you should still consider filling out everything completely as this is how people will get to know what you are about so they can determine whether they want to follow you or not. Click on the profile icon (as shown above) or click on your name in the Google+ toolbar and then click on Profile to begin.
If you just signed up, you will initially be asked to enter your Tagline which is the line under your name (also used as the Meta Description for your profile), employer information, and other basics. You can enter your information there or click on the Continue Editing link to edit your full profile. From there, click on each section you would like to add information and fill in your details.
Don't miss out on adding your website links within the Introduction and under Other Profiles, Contributor To, and Recommend Link areas. You can also add five photos at the top of your profile – great if you are a photographer looking to showcase your work or a web designer looking to have a little portfolio built into your profile.
Also note that your location and the employer name of the company with will show up under your name when you connect with others as shown above. If you feel that people might easier recognize you from your website or blog than your employer, you might want to add your blog name or domain as your most current employer so it shows up instead.
Adding Contacts to Google+ Circles
Once you have your strong profile, it's time to start adding contacts. Google+ allows you to follow people by placing them in circles. You can learn more about circles in this quick video by Google.
To find people to add to circles, click on the circles icon to the right of the previously mentioned Profiles icon. Here, you will likely see all of your Gmail contacts or suggested people Google thinks you might know. Below that, you will see your first five default circles – Friends, Family, Acquaintances, and Following. You can use these, or if you don't like them, click on the circle and you will the option to edit its name and description or delete it. You can add people to these default circles by dragging people into them or create new circles by dragging people into the blank circle to the left.
After you have extinguished your list of imported or suggested contacts, you can move on to finding new people by typing their name in the Search Google+ box. You can even search for particular brand names or keywords to find people related to them. To add these people to circles, hover over the Add to circles button and check the box next to the circle you would like to add them in or create a new circle instantly. You can also go to a person's profile and see (based on their privacy settings) who they have added to circles vs. who has added them to circles. Click on the View all >> link to see the complete list and add people you recognize to your own circles.
As mentioned in the video, circles are a way to organize who you will share information with as well as how you will be able to see information. So choose the people you add to circles wisely and organize them in the way that best suits how you want to share and read updates with your connections.
If you're still looking for more people to add to your circles, be sure to check out the Google+ Top 100. Even if you don't want to follow them, you might be able to find more people in your industry by seeing who they follow as well as who follows them.
Sharing Circles
One of the latest features with circles is that you can share them with others. This is a great way to promote your connections and help others find people with the same interests. To share a circle, go to your circles page, click on a circle, then click the Share link. You can add a comment about why you are sharing the circle, choose how you want to share it (publicly, to specific circles, or to specific people), check whether you want to be included in the circle, and then share it.
If you see a shared circle from one of your connections (like the example above), you can click on the View people in circle button. From here, you can add people individually to your own circles, or add everyone in the circle to an existing or new circle.
Posting Updates
The next thing you're likely to want to do on Google+ is to start posting status updates to show future connections that you are, in fact, active on the Google+ network. You can post a plain text update, photo, video, or link as a status update (the one showed above is a link) by clicking on the box under Stream on your Google+ homepage and clicking on the icons for the update type.
Once you have filled out your status update, you can click on the Add circles or people to share with… link to choose whether you want your status update to be sent to the following:
Public – the update is viewable by anyone on Google+ or anyone who visits your Google+ profile regardless of whether they have an account.
Circles – the update can be shared with one or more circles so that only people in those circles will see the update.
People – the update can be shared with one or more specific people. Start typing in a person's name and click on it to share a status update like a private message to one or more people.
I would suggest that you post some updates as public so that everyone who comes to your profile can see that it is active and learn what you update about like they can with your public updates on Twitter. Some people will not follow a profile that doesn't appear to be active.
Another way you can add status updates to your Google+ profile is by clicking on the Google +1 button whenever you see it on a website or blog post. Whenever you click on it, it will give you the option to just +1 the page and also add it to your Google+ profile as an update as shown above.
Interacting and Tagging
As with most social sites, the best way to grow your network is to interact with others. You can do so on Google+ by interacting with your connections' status updates through commenting upon them and using the +1 to show that you like the main update and the comments on that update. Since comments on public status updates will also be public, your profile will be seen by anyone who reads the update and its comments. Be sure to leave great comments that will help build up your authority in your industry.
You can also interact with other people on Google+ by tagging them. You can tag them in status updates and comments – just start by typing the @ symbol and their name in and select it from the resulting dropdown. Be sure to only tag people when you are talking to or about them. Don't just wildly tag a person to get them to look at your updates or comments as that is looked upon by others as spam!
Viewing Notifications
When people add you on Google+, interact with your status updates or updates that you have commented upon, or tag you, you will get a notification in your Google+ tool bar. New notifications will have a white background.
Changing Your Account Settings
I would suggest you take a look at your Google+ settings by clicking on your name in the Google+ toolbar and then click on the Account Settings link. This will take you to your overall Google Accounts settings. Click on Google+ to see the options specifically for this network.
Here, you can control the types of notifications you get via email and on your mobile (I chose to not get any and just view them using the toolbar). You can also choose to only get notifications from people within your circles. You might want to consider leaving this open to at least Extended Circles (people who are connected to those you have added to your circles) so you can see when someone you might know mentions you in a post. If this becomes too much, you can limit it further to only people you have added to circles.
Also, be sure to check your Photos settings. If you upload photos to your Google+ via your mobile phone, you may want to turn off the geo-tagging option unless you want people to know exactly where you are when taking photos (not so bad if you're traveling, but potentially bad if you are uploading images from home).
Hanging Out in Hangouts
Want to have a video chat with some of your connections? Then you'll love Google+ Hangouts. Hangouts allow you to chat via webcam to up to a total of 10 participants (including yourself). You can invite an unlimited amount of people, but only the first nine plus you will actually be allowed into the hangout.
Click on the Start a hangout button which can be found on the right sidebar of your Google+ homepage. To use this feature, you have to have a webcam plus the Google Voice and Video Plugin installed which requires you to have Windows XP+, Mac OS X 10.5+, or Linux. Once that is installed, you will be able to invite people to your hangouts and start your video chat!
A new version of Google+ Hangouts is in the works called Hangouts with Extras. This version of Hangouts will allow you to not only have a group video chat but also do screen sharing, Google Docs integration, use notes and a sketchpad, and create named hangouts. It is in testing at the moment, but if you see the option to try it out when creating a hangout, be sure to do it! This could be the start towards a new video conferencing option for individuals and businesses.
Going Mobile with Google+
If you have an Android phone like I do, you can enjoy the benefits of the Google+ Android app. You can use this app to view your news stream, add updates, check your notifications, view photos, find people to add to circles, check out your profile, and use Google+ as an instant messenger via the Huddle option (now called Messenger in newer app updates). If you don't have Android, you can use Google+ on your mobile browser with a similar range of features (except Huddle / Messenger).
Coming Soon: Google+ for Businesses
Now that Google+ has opened their network to the public, it is only a matter of time before they start allowing companies to create business-centric profiles. The buzz about business profiles is that they will be available in 2011, so it should be sometime within the next few months. My advice is to be on the lookout for news about beta testing for businesses – the earlier you can get in, the stronger you can make your business profile for your fans to connect with.
There you have it – the meat and potatoes about Google+. What has your experience been with this continuously growing network? Please share your thoughts in the comments.
About the Author: Kristi Hines is a freelance writer, blogger, and social media enthusiast. Her blog Kikolani focuses on blog marketing, including social networking strategies and blogging tips.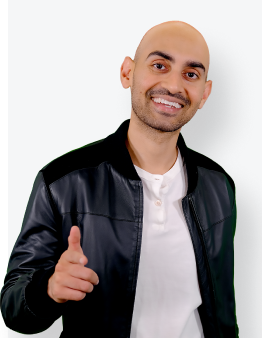 See How My Agency Can Drive Massive Amounts of Traffic to Your Website
SEO - unlock massive amounts of SEO traffic. See real results.
Content Marketing - our team creates epic content that will get shared, get links, and attract traffic.
Paid Media - effective paid strategies with clear ROI.