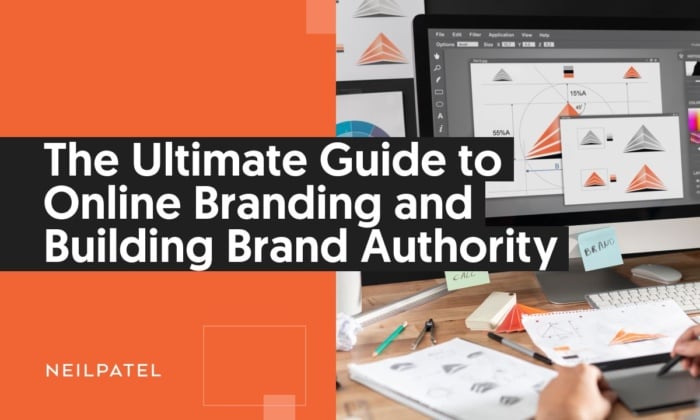 What is the difference between online branding and building authority? Some would consider it the same thing, but in reality, it's two completely different processes.
Online branding is a way to get more exposure for your brand on all levels of online marketing, especially search and social.
Building brand authority means growing the trust and expertise that a business has from its customers. It involves developing a sterling reputation for quality, expertise, and trustworthiness through its marketing and branding strategies.
In this piece, I discuss these topics in depth, including branding strategies, brand building, and why online branding is so critical.
Importance of Online Branding
There is no magic pill for standing out online. However, online branding lets you distinguish yourself and connect with your target audience.
Additionally, online branding allows you to build trust along with brand authority. Consistent branding across all your marketing channels, like websites, social media, and newsletters, makes you look established.
Concentrating on online branding can also increase customer loyalty.
How?
Because online branding helps create customer connection and engagement with your buyers and prospects.
In addition, when you have a distinct brand identity, customers begin to recognize your business among all the others.
Online branding can also improve your search engine rankings and help potential customers easily find your business.
Finally, by building a solid online brand, you can establish yourself as a thought leader in your industry and gain credibility among potential customers and peers.
Building a Strong Brand Identity
Have you ever heard of brand identity?
It's basically how a company creates a unique image and personality for its brand using visual and verbal elements. This includes logos, typography, colors, packaging, and messaging. Even the way employees talk to customers and the company's overall vibe are all part of brand identity. Think McDonald's or Apple. Even if you haven't heard the term before, you're familiar with brand identities.
Brand identity also includes:
Your company bio
Tagline
And graphics
Whether you're an established business working on revamping your brand identity or a freshly launched start-up, building a strong brand identity can pay off big time.
With that in mind, let's talk about what you need to know for building an effective brand identity that resonates with your target audience.
Know Your Audience
When you understand your audience, their needs, desires, and pain points, you've got everything you need to develop a brand identity that speaks to your target customers.
What's the best way to get inside your ideal customers' minds? Well, you could:
Draw up a customer persona
Conduct surveys and focus groups
Monitor social media for comments
Once you know your audience, you can adapt your tone to appeal more directly to them. For example, if you're marketing to a younger audience, you might want to use a casual, playful tone. While if you're targeting business-oriented professionals, you might go for a polished, sleek style.
Know Your Unique Value Proposition
Here's another surefire way to establish your brand authority.
Developing a unique value proposition (UVP) is a fantastic way to stand out from competitors and spell out your brand's unique benefits.
In your UVP, you'll want to:
Detail your offer
Explain what makes your product/service different from other brands
Tell customers why they should choose your brand above others
Highlight the benefits rather than the features
Show your authenticity by ensuring your UVP reflects your values and brand mission
For instance, if I was starting a new digital marketing company and didn't want to just talk about SEO, I could start with something like this:
"At our digital marketing company, we don't just focus on increasing your online traffic or ranking higher in search engine results. Instead, we take a holistic approach to digital marketing, combining creativity, strategy, and data-driven insights to help you achieve your specific business goals."
An awesome, real-life example is Nike. Many of you will know its "Just Do It" tagline,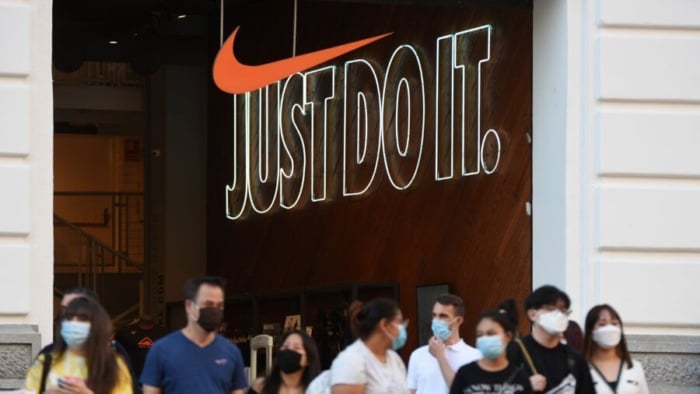 However, its UVP lies in its Mission Statement.

In other words, it creates products that inspire people to want to become athletes. Nike does this by developing high-quality, innovative products.
Inspired yet? I hope so because it's time to start working on your branding elements.
Create a Memorable Name, Logo, and Other Brand Elements
An essential part of your online branding strategy and developing brand authority is working on your branding elements, like designing a logo and coming up with an unforgettable brand name.
When these different parts are all put together, it enables you to cement a recognizable consistency across all your marketing channels, whether it's your website or on your social media profiles.
Consistency throughout your branding is imperative if you want to boost sales. Research from Marq shows brand consistency increases revenue growth by up to 20 percent.
This is an approach all of the top brands take. Just look at some of them in the image below:
All of these brands are instantly recognizable, and they have brand authority in their respective niches.
Other elements you need to focus on are color schemes, typography, and tone of voice.
Establishing Brand Authority
In today's fast-paced online environment, brand authority is more vital than ever.
You can become the go-to resource for information and expertise when you get recognition as a brand authority.
Let's talk about some methods to gain brand authority, starting with blogging.
Start a Blog with Awesome Content
Blogs are beneficial for brands for three reasons. First of all, blogs help you rank well in search engines – Google loves fresh, unique content on websites that are constantly updated. If you're looking to meet this goal, WordPress is a good option.
The WordPress website builder lets you structure your website so it's SEO-friendly. It also has a host of plug-ins and themes to further boost your SEO.
Next, blogs provide great content to share on social media networks. It's hard to get traction if your just sharing product and sales pages. However, if you share informative blog posts about your industry, you're likely to attract the right audience, along with traffic and click-throughs.
Finally, great blogs can help your brand build authority in your niche. This is where you go above and beyond cookie-cutter posts and publish valuable content like:
Tutorials
Infographics
Videos
Industry Interviews
Amazing content shows your niche audience your (brand) authority and gives consumers the confidence to buy.
What should you blog about? That depends on your target audience.
For instance, imagine you had a bait shop. You probably won't get a lot of attention if you're writing about worms and crickets, but broader topics are likely to attract a wider audience.
You can blog about related shows in your niche like Deadliest Catch or River Monsters.
Or you could write content like:
How to Find the Best Fishing Spots in any Lake or River
10 Must-have Fishing Accessories for Every Angler (That piece would be a great opportunity to link to your products).
The Science of Fishing Knots: Which Works Best?
It's just a case of thinking bigger!
Don't worry about giving away "trade secrets" when you blog.
For example, an SEO professional might feel like giving out ten steps to link building gives their customers the info they need to do it themselves. This just isn't true, though.
I have found that most of the time, if you give a complex, in-depth tutorial, then a potential customer recognizes your authority. However, they won't have the time or resources to do it for themselves. Hence, they'll go with you because they feel confident your business has the necessary niche/brand authority.
Finally, to help with online brand building, ensure your blog's branding matches your website. Here's an excellent example from Walmart's site and blog, which are on separate domains.

Guest Blog for Others
Part of online branding is getting your name out to fresh audiences. By appearing on well-known blogs, you communicate your brand authority to consumers in your niche.
In this section, I'll explain how to:
Find the best blogs for guest posting
Build relationships with other bloggers in your niche
Write a fantastic blog post
1. Find the best blogs to guest post on
With guest posting, you're aiming to find sites whose audience would find your brand appealing.
You're looking for blogs that get a significant amount of traffic and social shares to get the most brand exposure out of this!
Use directories like Technorati, PostRank, and Alltop to start your search for blogs in your niche or industry, or do a Google search for guest posting opportunities.
2. Find the blog's guest blogging policy
If you see that a blog allows guest bloggers or outside contributors, head for their guest post policy page. If you can't find it easily on their navigation or using their search box, try Googling site:blogurl.com guest post. This should yield the site's guest post page or show if they accept guest posts from others.
Once you find the policy page or post, follow the guidelines for submitting a post.
3. Start building a relationship with the blog owner first
Now that you've found the blog you want to pitch an idea to, don't just jump in and pitch them. Start by getting to know the blog owner by following them on Twitter and their Facebook fan page, or any other platform they may be on.
Comment on some of their latest posts; Make those comments valuable to enhance discussion and demonstrate your writing skills and expertise in the industry.
Tweet their posts using their Twitter handle and like/comment on the post on the Facebook fan page. Do this for at least a week or two before pitching content to them.
Although this isn't strictly necessary, you may find that your guest posting strategy goes smoother if you build a relationship with publishers first.
4. Research and pitch great topic ideas
Guest blogging is a great way to build your online brand authority and presence. The fundamental goal is to find a blog in your niche.
As a basic starting point, just Google guest post + your niche.
Once you've found a list of suitable blogs, it's time to develop guest post ideas. Here's how:
Begin by reading the guidelines. These often list the type of posts they're looking for and give examples of the content they publish.
Study the content on the blog. Look for trending topics to get an idea of what's hot, and look for subjects that feature a lot.
Sign up for Google Alerts to get links to newly published content direct to your inbox. This gives you ideas for hot, fresh topics.
Look at BuzzSumo to get ideas for trending content. You can get a free 30-day trial; subscriptions start at $119 a month after that. Alternatively, subscribe to the monthly newsletter for the top marketing trends and most shared content.
Use my social listening tool, AnswerThePublic, to see what people are searching for. Just enter a topic, brand, or subject for suggestions.
Before contacting the blog owner, check whether they want a full post or a pitch.
TIP: Send multiple ideas. If the blog owner wants a complete post, consider publishing them on Medium if it's not accepted. That way, you can still use it as part of your online branding strategy and establish brand authority in your niche.
5. Create Awesome Content
Once you get approval from the blogger, your next job is to create an incredible piece of content. Once you've written the post, check the guidelines again to ensure they fit the guest posting guidelines you found earlier.
For creating amazing guest post content, I've written an Ultimate Guide on the subject on my blog. Some of the top tips I share include:
Remember, the blog post isn't about you. It's all about offering value to the reader and giving them some takeaways they can implement.
Format your blog like the other posts on the site do.
Add internal and external links (most blogs have guidelines, and some expect you to include at least two internal links).
Write a call to action to encourage comments.
Craft a compelling bio. Now's your chance to show off a bit. Your bio's the place for weblinks, social media profiles, and a bit about your background. Keep it short and sweet.
Here's an example of what your bio might look like:
"John McCarthy is a digital marketing expert with over ten years experience. He specializes in search engine optimization and has helped numerous businesses increase their SERPs, boost traffic, and enhance conversions. Learn more about his digital marketing services at (Insert website URL) and follow John on social media (list social sites)."
Again, be sure to consider the blog's guidelines and previous guest author bios when deciding to add one or more links back to your brand.
Don't Forget Blog Commenting
Blog commenting is a great branding and brand authority-building exercise you can do on any blog in your niche.
Use some of the resources I listed in the "research and pitch great topic ideas" section to find trending or newly published blogs. This allows you to get the freshest content where your comments are more likely to be visible.
You could also subscribe to the site's newsletter for the latest blog posts.
Each time there is a new post, read it thoroughly and add a valuable comment. Remember, this isn't about link building. It's about building your brand's presence online as an authority in your industry.
You can use the blog's previous comments to guide your format and check comment guidelines to see what's permissible.
Build a Social Media Marketing Strategy
Social media platforms such as Facebook, Twitter, Instagram, and LinkedIn present valuable opportunities for businesses to connect with their audiences, build brand awareness, and drive conversions. However, with a solid social media marketing strategy, achieving these goals can be easier.
It all starts with defining your audience.
If you've been in business for some time, it's likely you have already created a customer persona. If you haven't done this step yet, you can find templates online to help you.
From there, follow these steps to create an effective social media strategy:
Choose the right social media platforms: Not all social platforms are equal. Consider which platforms your target audience is most active on and focus your efforts there.
Set goals. It's not just about posting goals. It's about being strategic and knowing what you want to achieve. Is it more conversions? Maybe you want more click-throughs. Set SMART goals that you can measure.
Develop a content strategy: Determine what types of content to create, how often to post, and what tone and voice to use. Ensure your content aligns with your overall brand message and values, and draw up a content calendar to keep on track.
Engage with your audience: SocialRespond to comments, messages, and mentions promptly and authentically to build relationships with your followers.
Track your results: Use tools such as Google Analytics, social media insights, and third-party dashboards to measure the success of your social media efforts over time.
By implementing these steps, you can create a social media marketing strategy that connects with your audience and helps achieve your business goals.
Collaborate With Experts and Influencers
When building brand authority, working with experts and influencers can be a game-changer for your online brand-building efforts.
Experts usually have a significant following, and they've established themselves as thought leaders. By partnering with them, you can tap into their expertise, give your business added credibility, and enhance your brand authority.
Likewise, you can benefit from working with influencers in your niche because they've got a large audience. Their followers trust them, and they can help promote your brand to new audiences.
Marketers also work with influencers to promote brand values, generate engagement, and strengthen their community.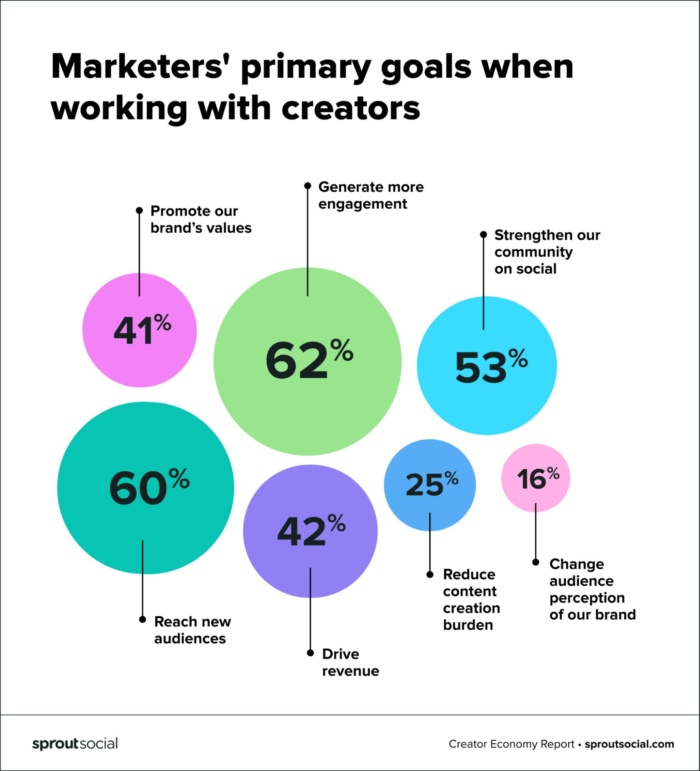 Building relationships with influential people, and leveraging their expertise and reach is one of the best online brand strategies to build a loyal following.
Engage With Your Audience
Want an easy way to develop a solid online brand while establishing brand authority? Sure you do!
All you've got to do is interact with your current audience. Engaging with your existing audience can improve customer loyalty and advocacy, giving you real fans that can't wait to shout about your brand.
How you engage with your audience is entirely up to you.
Obviously, social media is the go-to for brand-building for many businesses.
Additionally, you could launch contests, invite user-generated content, or start a retargeting campaign.
Then there's your online content. Whether it's blog posts, newsletters, or videos.
Choose a format that your audience responds to, go for it, and don't forget to personalize your branding online where you can.
Collect and Showcase Reviews, Testimonials, and Case Studies
Social proof like reviews, testimonials, and case studies are another essential piece of the online branding puzzle.
If you want to encourage consumers to choose your product/service over competitors, this type of social proof gives you brand authority, credibility, and enhances trust.
Reviews are vital because the first thing many prospects do these days is look online to see what others are saying about a brand.
Positive reviews make your brand look reliable and trustworthy. Negative reviews can also be beneficial, as they allow you to demonstrate your willingness to act on customer feedback.
Testimonials and case studies are also essential to build brand authority. These detailed accounts of how your products or services have enabled previous customers to overcome challenges and improve their goals show your expertise and help build trust.
Monitoring Your Brand Authority
While a strong brand presence is vital in a digital world, monitoring your brand authority is equally vital.
When you monitor your brand authority, you gain insights into what your audience thinks about your brand, allowing you to change your online brand strategies based on customer feedback.
There are several ways you can monitor brand authority.
The first is through analytics. Using analytics gives your business the valuable data it needs to understand what is working and what isn't. Data such as traffic, click-throughs, conversions, social media engagement, and satisfaction rates let you make informed decisions for your online branding strategy.
Additionally, analytics help you understand your audience better by breaking them down by demographics, like location and interests. This then allows you to create better-targeted brand strategies for different audiences.
Social listening also has a vital part to play in brand monitoring. It can highlight issues like negative reviews and potentially damaging comments, so that you can put them right.
Through brand monitoring, you can proactively approach your brand's image, enabling you to adapt your online brand strategies. It can also improve customer satisfaction and help you gain a competitive edge in your market.
FAQs
What is online branding?
Online branding refers to creating and promoting a company's brand on the internet. It involves creating a unique image and identity for the brand online through various digital marketing channels. 
Essentially, online branding allows businesses to showcase their values, mission, and personality to a wider audience and build lasting relationships with customers online.
Why is online branding important?
Building connections is one of the most important things you can do for your online branding strategy. This helps to create a community around your products and enhances trust.
Online branding can also set your company apart from competitors.
What is brand authority?
Brand authority means the trust you build around your brand. You can build brand authority by specializing in a niche, building authoritative content around it, keeping your branding consistent (website and social media etc.), and working with experts and influencers to elevate your brand.
How do I build brand authority?
You can build brand authority by specializing in a niche and building relationships with customers, influencers, and experts.
Engaging with your audience and being consistent in your branding also help.
Conclusion
In a digital world, online branding matters, and so does building brand authority.
Getting your company's voice heard above a multitude of competitors online can seem tough. However, it needn't be impossible.
In this article, you've got clear guidelines for building a personal brand strategy and creating authority.
Start by understanding your audience and where you're most likely to find them, then get consistent.
Build trust as you go, analyze your results, and if you need to rethink and refocus, then do just that.
Do you use online branding in your digital marketing strategies? Tell us below!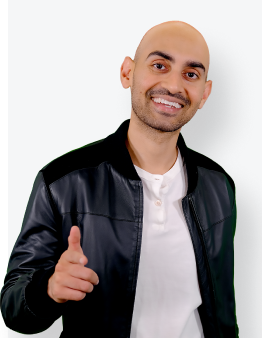 See How My Agency Can Drive More Traffic to Your Website
SEO - unlock more SEO traffic. See real results.
Content Marketing - our team creates epic content that will get shared, get links, and attract traffic.
Paid Media - effective paid strategies with clear ROI.
Are You Using Google Ads? Try Our FREE Ads Grader!
Stop wasting money and unlock the hidden potential of your advertising.
Discover the power of intentional advertising.
Reach your ideal target audience.
Maximize ad spend efficiency.