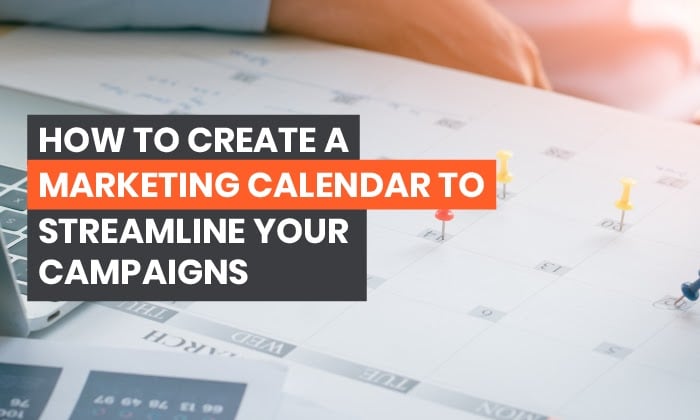 If you've ever led a marketing team, you know it's easy to get overwhelmed by tasks and plans. A marketing calendar might be the answer to your frustrations.
Numerous blog posts, social media marketing campaigns, and emails crowd your pipeline. But distractions and urgent issues get in the way, and when you check the clock, several hours have passed.
It happens all the time: you miss one deadline and end up missing more. The result is a half-baked campaign that fails to hit your goals.
Without a concrete schedule, this becomes an inevitable cycle.
To solve this problem, consider using a marketing calendar.
Why Use a Marketing Calendar?
In my experience, you need a marketing calendar to get a full overview of your team's deliverables, deadlines, and tasks.
Recent research in an article by Evinex states that marketers who record their strategies are 538% more likely to complete tasks on time. Consider goal-setting as well, as 81% of people who set goals do achieve them.
I've worked on plenty of marketing campaigns, and I can tell you that it's easier to hit your goals when you can streamline your tasks and manage deadlines.
So today, I'll show you how to create your marketing calendar.
Step 1: Understand Your Customers
Every task in your marketing calendar should revolve around attracting your target audience. Your marketing efforts' ultimate purpose is to reach the most customers and get them past the sales funnel.
For example, if you're offering video games to students, you'll want to launch aggressive marketing campaigns during school breaks. Similarly, if you're targeting employed adults, you'll want to post content during normal break times, after work hours, and or weekends.
Here are questions to consider when planning the activities in your marketing calendar:
What does my audience need?
What are their interests?
When is the best time to engage with them?
How will they interact with my content?
Are they more likely to sign-up for your program or service during a specific period or season of the year?
You have to think long term to reach the most number of consumers for your marketing campaigns.
Step 2: Identify Marketing Calendar Responsibilities
Every member of your marketing team has a role to fill. Their responsibilities are often based on their skills, which will determine their tasks in your marketing calendar.
Here are some typical marketing roles:
Marketing Specialist
Social Media Manager
Search Engine Optimization Specialist
Email Marketing Manager
Web Content Writer
Web Producer
Product Manager
Marketing Analyst
Advertising Coordinator
Here an example of how to make it work for you.
Web Content writer: works on blog posts, guest posts, social media copy, and landing pages.
Social Media Manager: responds to social media messages, schedules posts, and plans social media marketing campaigns.
Email Marketing Manager: builds customer segments, oversees email marketing campaigns, and develops contact strategies.
Since most marketers on your team work on different content types or areas, you may want to organize their tasks through other marketing calendars and templates.
Here are common types of marketing calendars to consider:
Content marketing calendar: With this all-purpose calendar, you get full visibility of your entire marketing strategy. This calendar includes your team's marketing functions, content marketing campaigns, podcast series, SEO tasks, etc.
Editorial calendar: Use this to streamline the production and publication schedule of blogs or articles.
Social media calendar: If your business is active in several social media platforms, you'll want to plan posts and organize tasks. This calendar lets you track high-performing posts and determine the best times to post throughout the week.
Email marketing calendar:  Use this to plan, organize, and schedule the content you'll share with your subscribers.
The specific goal of each calendar is to organize and schedule your marketing initiatives.
Unlike your marketing plan, which lists down your deliverables, a marketing calendar shows when your team can expect to work on a task. Marketers may use several types of calendars to track related activities in one document.
Step 3: Determine Marketing Calendar Content Quantity and Publication Frequency
Most successful websites have a specific quantity and frequency for publishing content.
It would be best to plot out the content you must create per week or month. Then, once you've determined how often you will promote, consider your marketing budget and your team's capabilities.
The types of content which you can publish per week include:
Blog posts
Case studies
Videos
Podcasts
Social media posts
A good tip is to finish a consistent number of deliverables each week.
For instance, you can host a podcast episode on Tuesdays and post a long-form blog post every Thursday. Meanwhile, you may aggregate the results of your social media campaigns every Friday.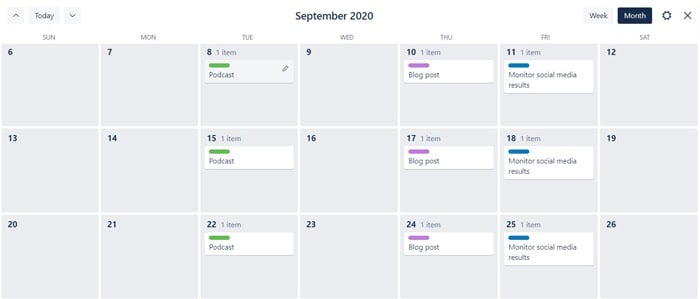 Yes, it can be challenging to plan and fulfill different types of marketing content. But a consistent weekly plan enables your team to establish a routine and consistently finish their tasks.
Step 4: Identify Marketing Calendar Themes
For B2C retailers, core themes of marketing campaigns revolve around specific seasons or dates. A millennial fashion brand could regularly promote back-to-school outfits near the end of the summer.
In contrast, B2B brands could focus on their industry's opportunities and challenges. Due to the pandemic, some businesses may want to cover topics such as "digital transformation," "future of work," and "long-term impacts of a recession."
Now get a spreadsheet and list potential themes that are specific to your industry. Set a meeting and invite your team to brainstorm topics relevant to your target market.
Now use Ubersuggest to find out the search volume of each keyword. Themes with a high search volume are likely to be relevant topics that your target audience searches for.
For this example, I used Ubersuggest to research the phrase "digital transformation."

I discovered the topic has a pretty high search volume and a moderate SEO difficulty, so it is a good theme to keep in mind.

I highly recommend having various themes and topics to cover each month, especially for brands catering to different buyer personas.
In the long-run, this will help you establish a variety and keep posts fresh.
If you need more guidance on finding effective keywords, check out this video I did about keyword research.
Step 5: Creating a Marketing Calendar Backlog
Next, it's time to create a marketing calendar backlog.
Think of content projects and marketing deliverables. During the process, you may discover some tasks are better suited for execution at a later date.
Having a content backlog ensures you can document all the ideas for your next campaigns, podcasts, or blog posts.
Here's an example in Google Sheets to create a content backlog, but you can use other software and apps too.
The document should include the type of content, topic or headline, priority level, and deadline for each content idea.

Coschedule has a useful marketing project prioritization matrix for identifying tasks with the most significant impact on your marketing goals.
They suggest using a "10x versus 10% framework," which goes like this:
10x ideas are relevant to a significant portion of your target consumers. These ideas are likely to increase your results by at least 10x.
10% of ideas refer to projects with minimal or almost no impact on your marketing results.
Let's see how you can put this theory into action:
Step 1: Create an X/Y chart and place "Value" in the vertical Y-axis and "Target Audience" in the horizontal X-axis.
Step 2: List down each idea in a sticky note and place them on the X/Y chart. The most valuable projects are placed on the top, while projects relevant to most people are on the right side.
The most prioritized content should be situated on the top right corner of the chart.
Step 6: Create a Marketing Calendar
While there are many calendar tools and software in the market, we'll use Trello for this article as an example.
A Trello kanban board usually consists of tasks that are organized into lists.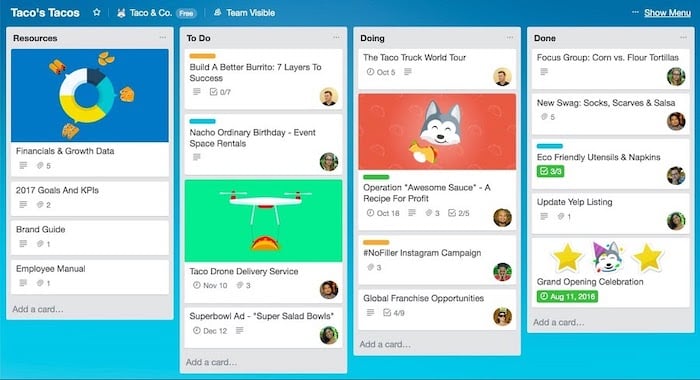 However, Trello also has a calendar view that gives users a complete overview of their tasks and deadlines per month.
Here's how it's done:
First, create a Trello board.
Hover to the Menu Bar and click "Power-Ups."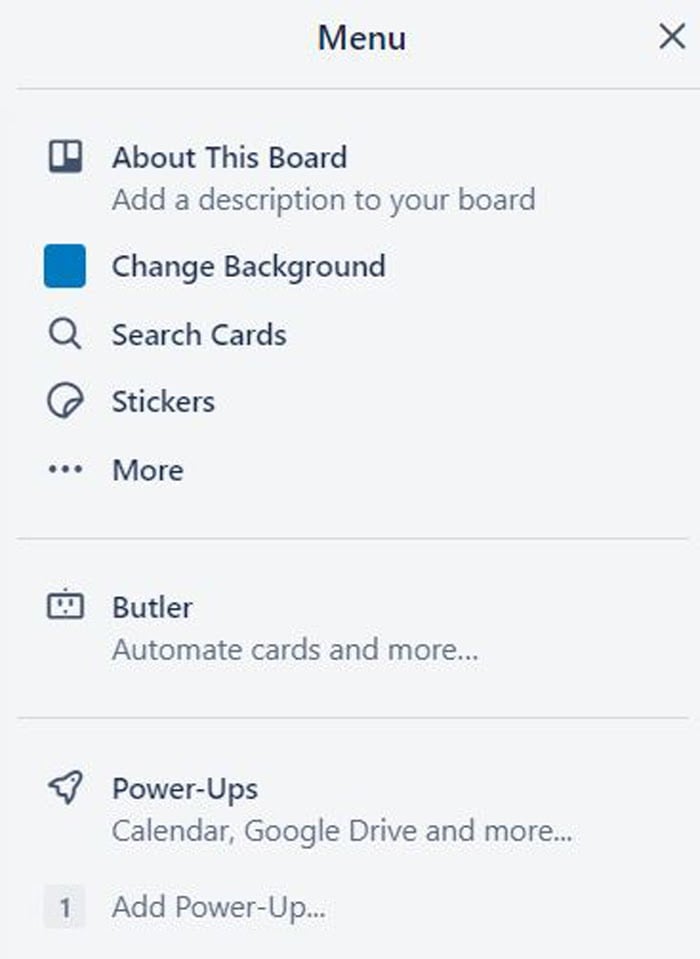 On the "Essential Power-Ups" section, add the "Calendar" to visualize Trello cards in a calendar format.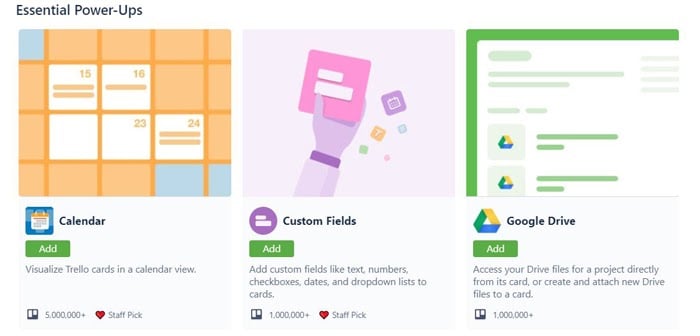 To create a task, click a date, and choose the "Add Card" button.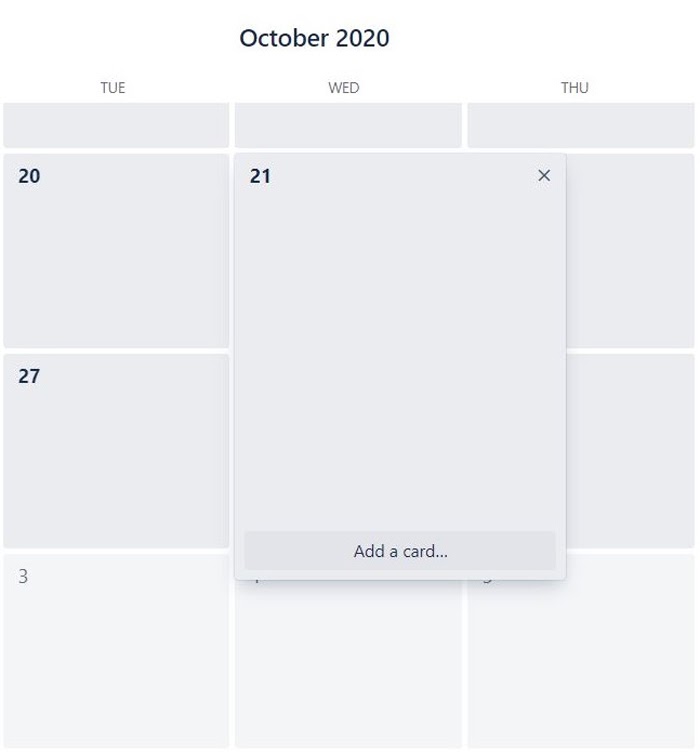 Then type the name, deadline, and task description.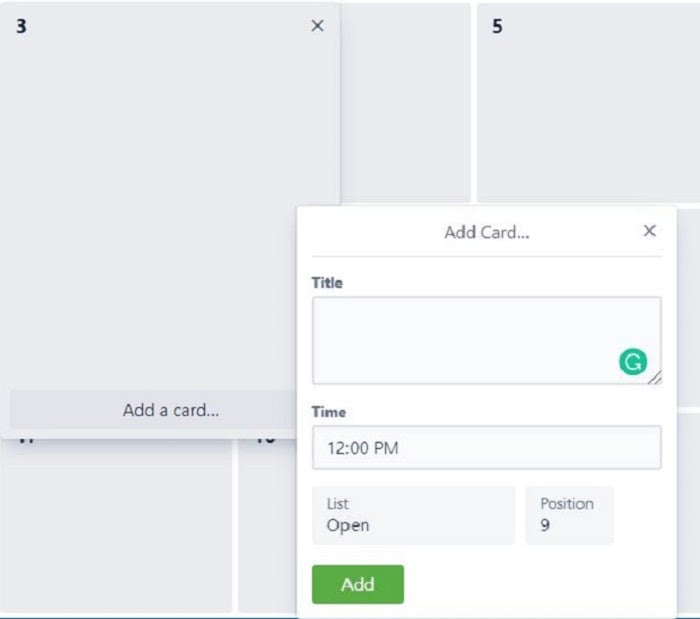 You can open up the tool again and complete the following fields: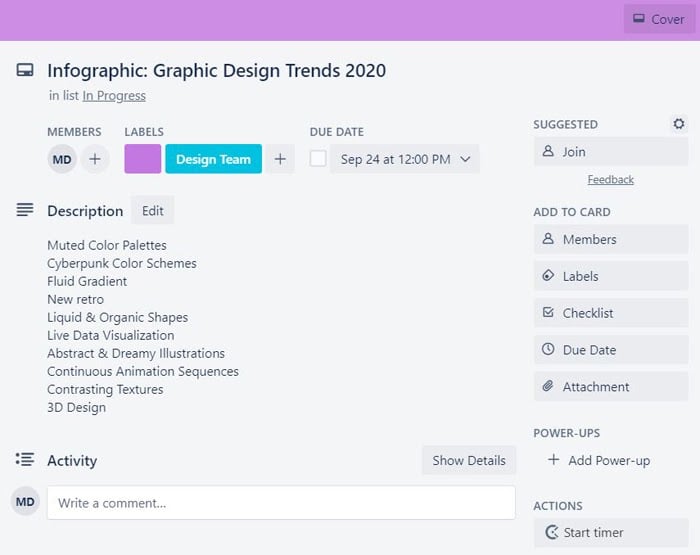 Card description: provides more in-depth information about the task.
Comments: gives feedback to team members. You can @mention your team member so they will receive a notification.
Add members: lets users assign tasks to members of the Trello board.
Add checklist: adds subtasks for activities that require several stages to accomplish.
Add due date: adds deadlines to cards.
Add attachments: attaches files from Google Drive, Dropbox, OneDrive, and Box.
Trello calendars provide a complete overview of your marketing team's activities and deadlines. By monitoring deadlines, marketers can set priorities and accurately determine the time it takes to complete each task.
Note: Mark vacations and holidays. These events could impact the schedule for your marketing content.
Step 7: Updating Your Marketing Calendar
Planning your marketing initiatives often involve a multi-step process. Prior to publication, most marketing content starts with a draft and requires reviews from superiors.
Here's how it's done in Trello with a sample account.
First, a deliverable gets written on the Content Backlog of your Google Sheet. Content with a high level of priority is the first one to get assigned to an author. When a content creator claims a task, the status of the deliverable becomes "In Progress."

Next, return to Trello and create a card for the task. Add a due date, description, comments, and assign it to a member of your team.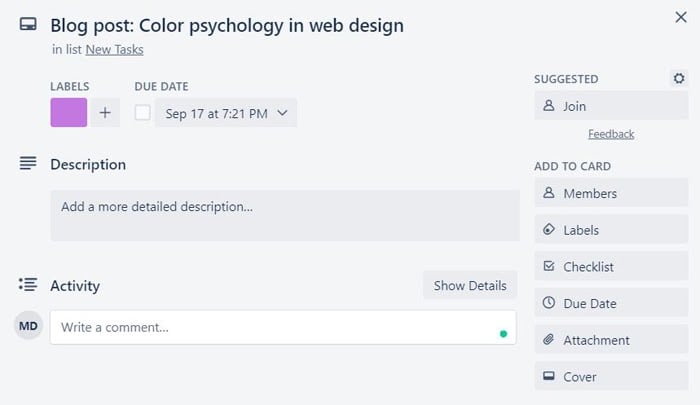 Trello lets you sort cards into "Lists." The title of each list can be based on the current status of the task, which includes:
Open: a task still needs a deadline, description, due date, and other additional information before it gets assigned.
In Progress: a task has been assigned, and your colleague is working on it.
In Review: a task has been completed, but it still needs to be reviewed by your organization's superiors.
Completed: the task is done.
If your colleague is working on the task, set the status to "In Progress."
After submitting the draft, you can classify it as "In Review."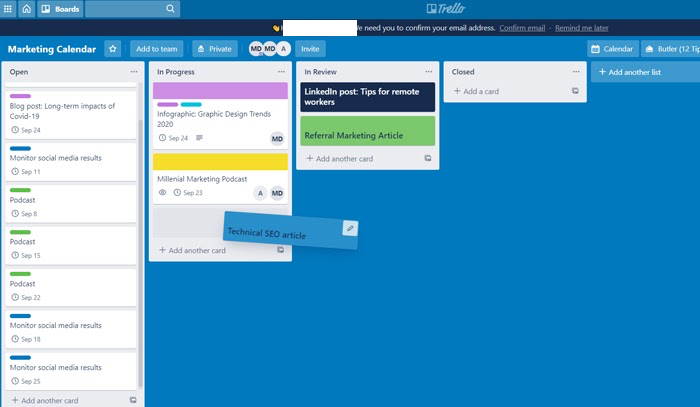 In this phase, a superior will check the article to make edits or ask revisions. If there are significant changes, the card returns to the "In Progress" column with a new due date.
Once the task receives approval, then the card can be transferred to the "Closed" column.
You can also de-clutter the Trello board by archiving cards upon publication of the post. This removes them from the list.
Step 8: Plan Ahead
Now that you've launched a marketing calendar, you're ready to plan your projects for the upcoming weeks or months.
Holiday marketing campaigns take months or weeks to plan.
For instance, the entire bundle of holidays for the end of the year include Hanukkah, Thanksgiving, Cyber Monday, Black Friday, and Christmas. Many marketers may begin holiday planning as early as August to prepare for the influx of customers during their busiest time.
There's no need to come up with specific content to publish yet. Just be aware of the main marketing campaigns and tweak the plan as you see fit.
Aside from preparing for upcoming campaigns, a calendar will help you set a realistic amount of projects. You can create content weeks in advance to hit your marketing goals during peak sales time.
Your team won't be stressed out with a practical schedule or be forced to downsize the campaign due to missed deadlines.
Conclusion
If you want to build a marketing campaign, you need an elaborate plan to succeed.
A marketing calendar lets you determine how far in advance you need to begin your marketing campaigns and the amount of time you have to fulfill them. Setting up tasks and deadlines is the only way to streamline your campaigns and make sure your team is on track to hit your marketing goals.
How will you use your marketing calendar?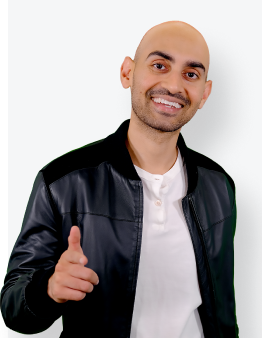 See How My Agency Can Drive More Traffic to Your Website
SEO - unlock more SEO traffic. See real results.
Content Marketing - our team creates epic content that will get shared, get links, and attract traffic.
Paid Media - effective paid strategies with clear ROI.
Are You Using Google Ads? Try Our FREE Ads Grader!
Stop wasting money and unlock the hidden potential of your advertising.
Discover the power of intentional advertising.
Reach your ideal target audience.
Maximize ad spend efficiency.