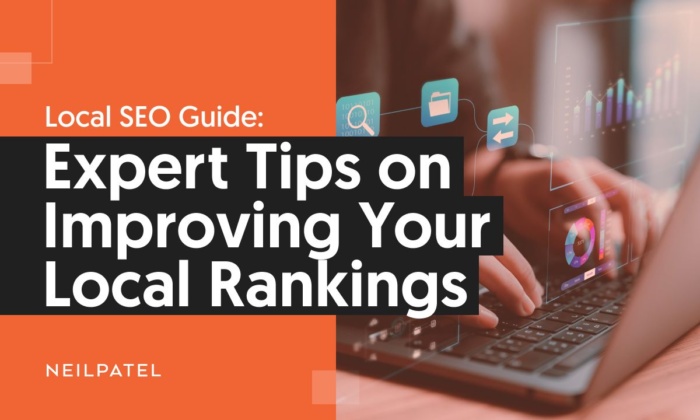 Local SEO is important.
In fact, 46 percent of all searches on Google are local.
That means if you're a local business and you don't have your local SEO in order, you'll be missing an opportunity every time someone local searches for your products or services online.
And lots of people are searching.
About 89 percent of people search for local businesses on their phones at least once per week, and 58 percent are searching daily.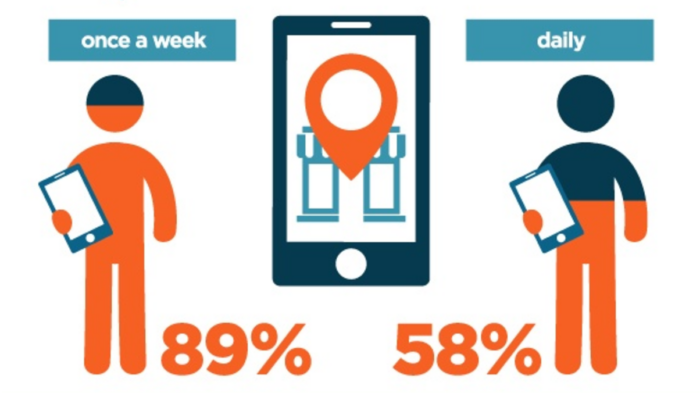 From those searches, 72 percent will visit a store within five miles.
These searchers will have a hard time finding you if your local SEO is poor.
If that sounds like something you're struggling with, I've compiled a list of local SEO tips for you here so you can catch more eyes in your community.
What Is Local SEO?
Local SEO means increasing the online visibility of local businesses. It's similar to organic SEO, but requires additional focus on geography.
Specifically, you want to land high in search engine result pages (SERPs) for local searches.
There's no reason a New York restaurant would want to rank highly in Houston's local search results. They want people in New York to find them.
So it's imperative to improve your local SEO if you want to increase your organic local traffic.
According to Safari Digital's local SEO report, Google Business Profile signals, including keywords and backlink profile, are top ranking factors.
These are the signals that help local businesses rank in Google's three-pack.
What's the "pack?"
The Google three-pack consists of your top three local search results.
This used to be a seven-pack, but Google truncated it to suit mobile searches better.
This is where you want your business to show up for local searches.
So how do you land there? Here's a step-by-step guide to upgrading your local SEO:
Create a contact page.
Make phone numbers clickable on mobile devices.
Add a map on your website.
Include testimonials on your website.
Use schema on your site.
Claim Google My Business Profile (and optimize).
Claim your social profiles.
Prioritize getting more customer reviews.
Build citations on local search engines, directories, and blogs.
Don't fret; we'll cover these steps and some additional local SEO tips in more detail below.
1. Optimize Your Website for Local SEO
A foundational first step in this local SEO guide is to build out a well-optimized website. If your website isn't properly optimized, it'll be very hard for you to climb the SERPs.
Check your website's SEO now to see how it could be improved.
For local SEO, in addition to standard SEO best practices, you need to do the following:
Perform a Local SEO Audit
Now that you're established on business directories, it's time to understand the landscape. This enables you to see what your competitors are doing so you, too, can make the same improvements (and better) on your website.
Results on the first page of SERPs provide the most insight and inspiration. After all, the first three positions alone account for 66.5 percent of the click-throughs on the SERPs!
As you begin your audit, first consider free tools and analyzers like the SEO Analyzer. These tools give you a detailed overview of your website's current status and what you can do to optimize.
Next, use your target keywords (which you'll work out in the next section), and compare your website to the top five articles of each SERP. Consider types of content, website structure, page elements, and keyword density.
I would recommend keeping a spreadsheet of your findings to easily track and implement your changes.
Find Strong Local Keywords
Another no-brainer local SEO tip is to target strong local keywords that answer to a wide range of people's search intent.
As a small business, keyword targeting can be daunting. You know you'll be lost in the sea when you target high-volume keywords, but lower-volume keywords tend to yield little return.
As a local business, you actually have an edge when it comes to keyword targeting. "Near me" search term variations increased as little as 150 percent (e.g., "near me now") to as much as 900 percent (e.g., "near me today/tonight") in just a few years. This means that targeting a combination of high-volume and local keywords can work in your favor.
What do I mean in practice?
Let's say you own a local flower shop. Your website naturally contains many high-volume keywords, such as "florist," "flower shop," and "flowers for sale." The fact is you're unlikely to beat out national flower providers, like 1-800-Flowers and Sam's Club, with those keywords.
The goal should be to optimize your website with local keywords.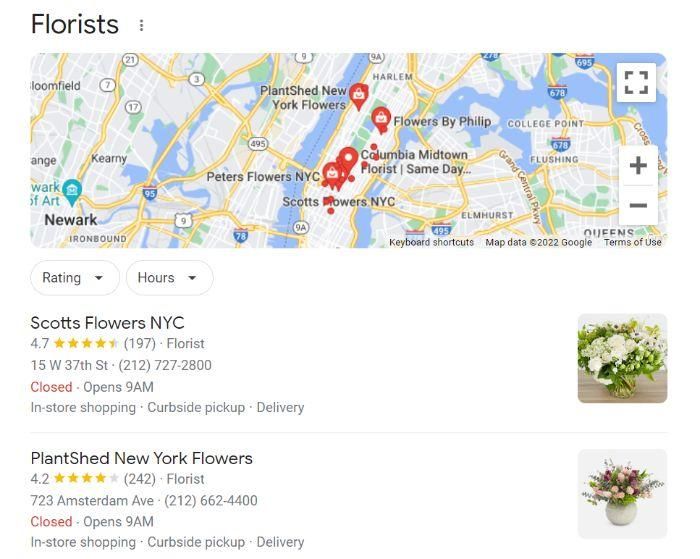 For example, search your website for every instance of "flowers for sale." You'll want to be wary of keyword stuffing, but take care to change most of these instances to more specific, local terms, such as:
"flowers for sale in [city or zip code]"
"[city or zip code] flowers for sale"
"flowers for sale [city or zip code]"
You don't have to target only your specific town and zip code, though. Consider areas within 10 or 15 miles of your business and target those local keywords, too. This is especially good practice if you live in a smaller town outside of a larger city or metro area.
Create a Dedicated Contact Page
These days, people want more detailed information about your business.
On your contact page, make sure you clearly show your "NAP:"
I would also recommend that you display your email, like Seattle's Velo Bike Shop has done on their site:

Include All of Your Business Addresses
If you have 10 or fewer locations, include the complete name, address, and phone number of each in the sitewide footer element on your website.
Better yet, this Seattle coffee shop dedicates a whole page on their website to showcasing their locations with addresses, pictures, and hours of operation to make it easy for their audience to find them.
Ensure Your Site is Mobile-Friendly
Considering 82 percent of smartphone shoppers conduct "near me" searches, you can't afford to not have a mobile-friendly site.
The hard work isn't getting traffic to your site, but instead keeping it there once it arrives. If your site isn't mobile-friendly, then local searchers will quickly leave and consider a competitor instead.
What is a mobile-friendly site? The four basic elements that every mobile-friendly site should include are:
responsive page display
readable fonts
proper text formatting
optimized media display
Beyond a mobile-friendly website, you must also produce mobile-friendly content. The good news about mobile-friendly content is that it's also viewable for desktop readers.
What does such content consist of?
short paragraphs
white space
subheadings
a summary
images
lists
styling (e.g., bold, italics)
If you're not a web developer, the idea of creating a mobile-friendly website can be daunting. The good news is that most website platforms incorporate mobile-friendly elements into their themes and overlays. Keep an eye out for "responsive" as an indicator of such options.
Add a Map or Your Locations
The whole point of local SEO strategy is to make it easier for people to find you, right?
So it would be silly not to add a map, especially when 86 percent of people look up the location of a business on Google Maps.
In this example, Starbucks gets it right, including an interactive map of all its locations.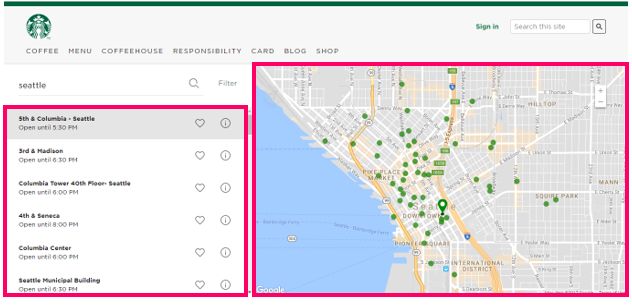 It's these kinds of additions that make for a killer user experience. Consider what tools could be helpful for your local community and build them out to gain greater brand awareness.
Optimize Your Page Structure
Local SEO for business goes beyond business listings and content. An often-overlooked element is page structure.
Page structure includes title tags, headers, meta descriptions, and URLs. When used correctly, these can further enhance your content and improve your rankings on SERPs.
Perhaps you're wondering just how much of an impact these elements can have on your rankings.
Here's the deal: You can get ahead of the competition by simply doing what they're not.
Which page structure elements are most overlooked by small businesses? From greatest to least, here is what percentage of small business owners use the following key SEO features:
Title tag: 99 percent
Robots.txt: 88 percent
Sitemap.xml: 73 percent
Meta description: 72 percent
H1: 68 percent
Schema.org: 44 percent
You can address the title tag, meta description, and H1 most easily. However, robots.txt, sitemap.xml, and schema.org also have their place on a well-structured website.
Make Phone Numbers Clickable on Mobile Devices
Some 30 percent of mobile searches are related to location.
So it's vital that your site is optimized for mobile devices.
Also, 76 percent of local searches result in a phone call.
So make sure your phone number is clickable.
If someone finds your website on their mobile device and wants to call you, they might be annoyed to find they have to switch between apps to type in the number manually.
Here, Barrio Restaurant ensures their phone number is clickable when viewed on mobile devices.
When the user clicks the phone number, their phone will prompt them if they'd like to call the number.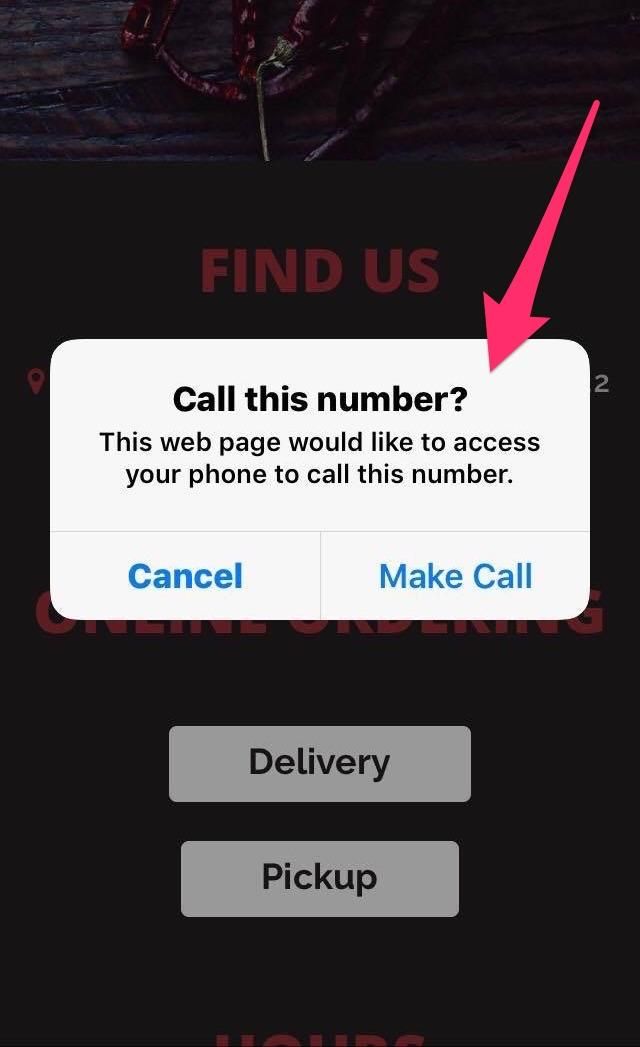 HubSpot has a post that walks you through how to make a phone number clickable on your website.
Add Testimonials
Another obvious local SEO tip is to add testimonials to your website. Google considers testimonials a trust signal, and it helps people feel confident that you are a real business.
Seattle Coffee Works includes a review carousel to show off all their happy customers.

It's simple, clear, and effective.
Collect and prominently display testimonials from local customers on your website for an added local SEO boost.
Add Schema
Schema.org was invented to create a common language between major search engines Google, Bing, and Yahoo.
It makes it easier for search engines to understand what your website is about.
By adding the appropriate schema markup for local businesses to your website, you're telling Google you're a local business and not some big brand.
In turn, this can help to boost your local rankings.
To make this process easier, Hall Analysis has created a tool to help you create your Schema markup.
Just fill in your information, then copy the code on the right-hand side of the page.
Next, paste the code in the <head> section of your HTML document or website builder.
After you've added your schema markup, you'll want to test it with Google's structured data testing tool.
This tool should pull out your information, and show it on the right-hand side:
Once you've optimized your website for local SEO, you should be in a better position to improve your rankings and increase local organic traffic.
2. Claim Your Online Profiles – Especially Google My Business Profile
This next local SEO technique revolves around your external online presence.
Your website isn't the only place you need to be online. Make sure your business is properly listed on the main review platforms, like Google Business Profile, TripAdvisor, Yelp, and Facebook.
And don't forget any popular local review sites.
Why?
Because when it comes to local searches, Google's three-pack is often followed by local review sites like these:
Not only will more people find your business through these local review sites, but it also builds up your backlink profile to improve your authority.
Google Business Profile
Filling out your profile on Google Business Profile is a good place to start.
This profile allows you to manage your presence on Google's search engine.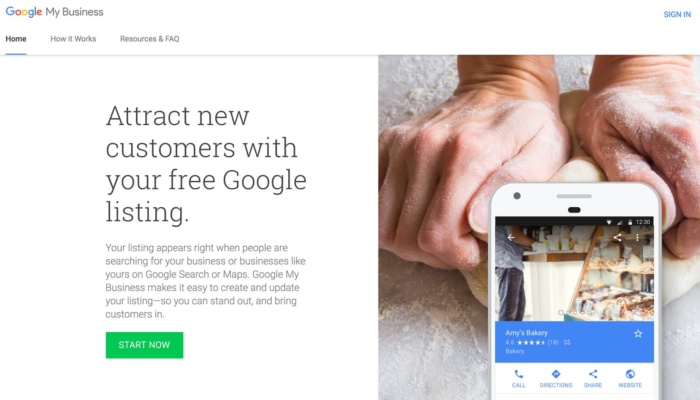 By filling out your profile completely and collecting reviews (which we'll talk about in a minute), you'll improve your ranking.
Google Maps will also show searchers a detailed profile of your business, like Seattle Coffee Works.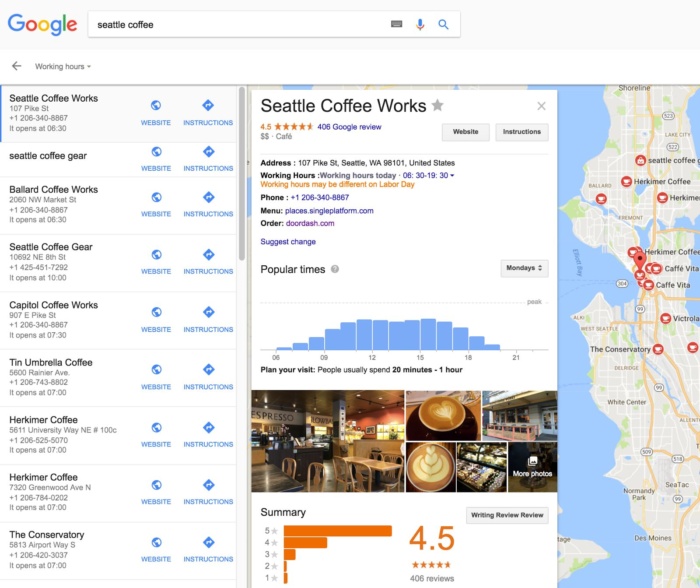 This is huge – especially when you remember that 86% of people look up the location of a business on Google Maps – so I wrote an entire post on how to optimize your Google Business Profile page.
Any Local Listings
You'll often see the occasional local review site among the heavy hitters, like TripAdvisor or Yelp.
You can find the sites that are relevant to your business and location by searching keywords like:
[target location] reviews
[industry/niche] [target location] reviews
Claim Other Social Profiles to Improve Local SEO
You'll also want to set up profiles on the social media channels relevant to your target demographic.
For this local SEO tip, be sure to follow social media best practices. Learn exactly who your customers are online and routinely engage with them to make your community feel heard and respected. Focus on the social profiles that are most conducive to your business and grow your audience there.
For example, you wouldn't want to exclusively have a Reddit profile as a local restaurant, as most social engagement on Reddit revolves around longer-form discussion.
Instead, build up a following on Instagram by showcasing pictures of your food that entice potential customers online.
When setting up your profiles, it's very important to make sure your information is identical on each platform.
Remember, consistency is key.
By setting up these profiles, you'll become more visible to potential customers and provide search engines with more information about your business, which will help to boost your ranking.
3. Create Local Content
Blogging is essential to SEO.
Just in case you haven't already, create a blog on your website.
If possible, host your blog on your business's domain for optimal SEO benefits.
For example, "www.website.com/blog" instead of "blog.website.com" or "websiteblog.com."
Here's Stonyfield's blog:

This way, as you acquire links to your blog, you'll also gain links to your business's main site.
And if you remember the pie charts at the beginning of this article, links are the second most important localized organic-ranking factor.
So, as your blog's search engine rankings increase, so do the rankings of your website.
When writing the posts, make sure to include local city and neighborhood names wherever you can.
Not everyone will use your city name when searching, so be sure you also include neighboring towns and cities, neighborhoods, and unofficial terms that locals may use.
Include local news and happenings, which will not only boost your SEO but will also provide useful information to your audience.
Capitalize on the popularity of an upcoming community event, or consider sponsoring local events, teams, or organizations, and write about them.
Try to cover local events from the perspective of a local business owner.
You can also interview local experts within or outside your company.
Here, Stonyfield shows off their donation request form for those looking for support in their local communities.
But don't write about your business.
David Meerman Scott, an online marketing strategist, says it perfectly:
"Stop talking about your products and services. People don't care about products and services; they care about themselves."
Write posts that help and benefit your reader in some way. Aim to become a trusted source in your industry.
Here, none of Stonyfield's most popular blog posts are about their business or products directly.
Instead, they simply aim to help the reader in some way.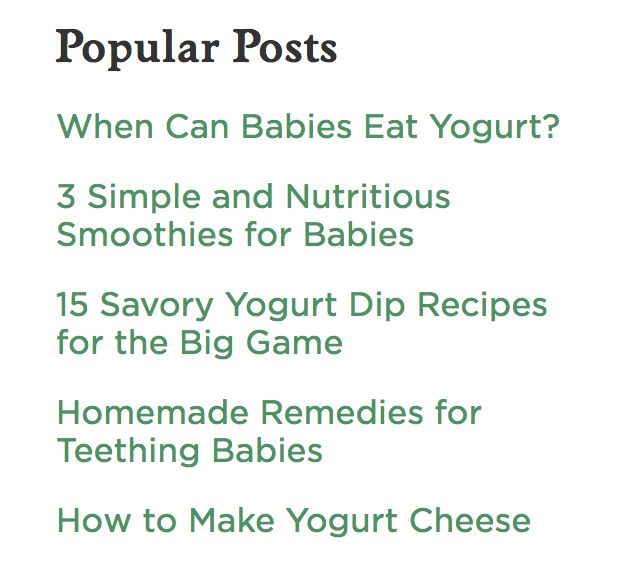 Build Links
While you build your blog audience, you also want to collect inbound links.
A good way to start is to join conversations on other local business blogs.
You might want to avoid direct competitors, but are there any complementary or related business blogs in your community?
Participate by leaving thoughtful comments or mentioning (and linking) their posts on your blog.
Building relationships with other businesses is a great way to establish your website and attract links back to your blog.
Another thing you can do is conduct a backlink audit of your top competitors. You can use Ubersuggest to do this. Here's how.
Step #1: Enter your competitor's URL and click "search."

Step #2: Click "backlinks" in the left sidebar to conduct your audit.
The final section of the results page lists every backlink, along with:
Domain score: Measures the overall strength of the website, from 1 (low) to 100 (high)
Page score: Measures the overall strength of the page, from 1 (low) to 100 (high)
Link type: Text or image
Anchor text: The clickable text that leads to your website
First seen: The first time Ubersuggest robots identified the backlink
Last seen: The last time Ubersuggest robots confirmed the backlink
So, if Monteverde Restaurant & Pastificio is one of your competitors, you should review every backlink they have with an eye toward two things:
Quality (measured by domain score)
Your ability to secure a link
Reach out to the same sites and tell them why they should link to your site, too. It's hit or miss, but even if you only pick up a few backlinks, it's a step in the right direction.
Know Who You're Targeting
If you don't know who you're writing for, it's extremely difficult to create valuable content that hits the mark.
So once you've created your reader personas, you need to understand your target neighborhoods and their demographics.
Nielsen created an excellent tool called Zip Code Lookup to help you do just that.
Simply input your zip code, and you'll receive information like the median income, age, and consumer spending.
The tool also provides a title summing up the area, like "Urban Elders" or "Aspiring A-Listers."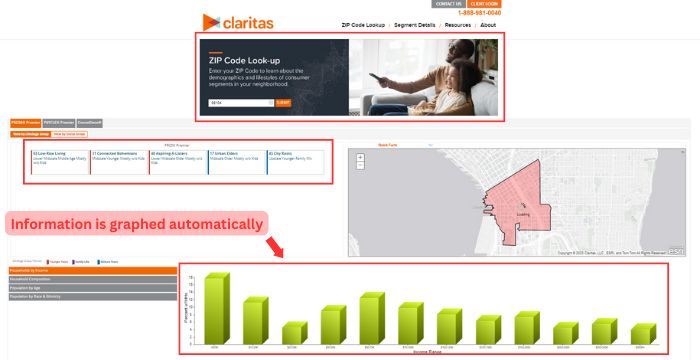 Local Content Mistakes to Avoid
A local SEO strategy needs to steer clear of these common mistakes:
Taking content from other websites. Avoid it — even from your manufacturers — unless you're using it as an attributed source or quote in your own original content.
Failing to thoroughly understand your audience. You have to resonate with the reader before turning them into a customer, and so many small businesses overlook this crucial step.
Targeting the wrong keywords. You can't use generic search terms for your industry expecting to cut through the competition. Prioritize local and long-tail keywords that get more specific to the searcher's query.
Forgetting to update your content. What's relevant today may not be true a week, month, or year from now, so be sure to not only refresh outdated content, but also incorporate evergreen content that maintains its relevance regardless of the dynamics of your industry.
Not connecting with your audience. These days, social media is crucial to any local SEO strategy. Use your online presence to interact and build trust with your audience, not just as another avenue to show off your business.
4. Customer Reviews Give a Local SEO Boost
Before the internet, it was easier for bad businesses to spin their branding and dupe customers.
Thankfully, the internet has put more power into consumers' hands.
Now, everyone can instantly see whether you're as good as you say you are.
Research shows that 81 percent of people read reviews and check ratings, and more than one in three consumers comment on blogs or contribute to online forums.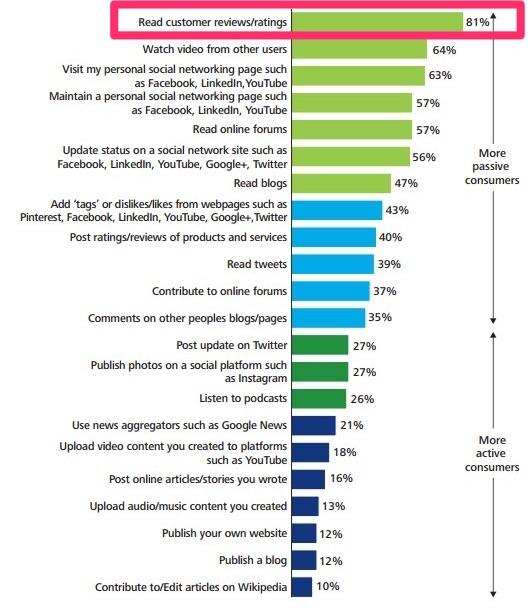 What's more, 97 percent say customer reviews factor into their buying decisions.
So, basically everyone.
What's the state of your online reviews?
If you have anything other than a four- or five-star rating on the major review sites, you might be in trouble.
Poor ratings turn potential customers off. If you want to attract local customers, reviews are crucial.
Specifically, you want positive and detailed reviews. This way, people share why they loved your business, giving you both more positive praise online as well as actionable insight to focus on improving what customers already enjoy.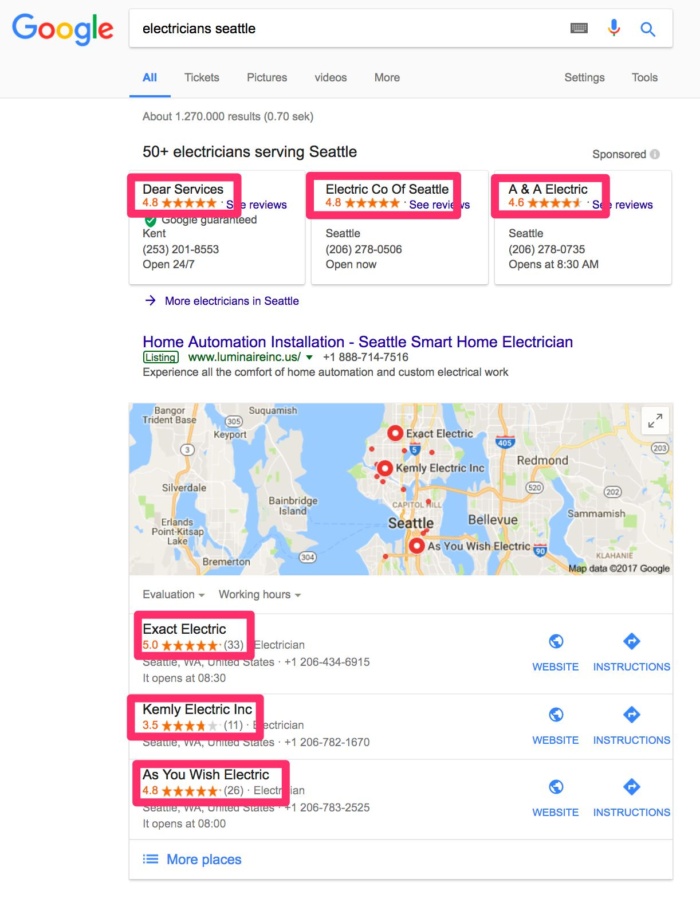 They actually make up 15 percent of the local pack-ranking factors.
Acquiring reviews is an ongoing process and one you'll be engaged in for the life of your business.
Every business will receive negative reviews at some point along the way. Just be sure that when you do, you respond professionally and personally.
The best way to prevent negative reviews is to provide an incredible product or service.
By delighting your customers, you'll limit bad reviews and encourage good ones.
So now that you've gotten your business properly listed on the main review platforms, it's time to fill them with positive customer reviews and photos, like The Station:
Google reviews are believed to have the greatest impact on Google's local rankings.
You can create a shareable Google review link to promote to your audience here.
Things to Avoid When Asking for Online Reviews
Before you start asking for reviews on any platform, make sure you know its guidelines and terms of service.
For instance, Google doesn't permit you to offer incentives in exchange for reviews, and Yelp forbids businesses to request customer reviews in any way.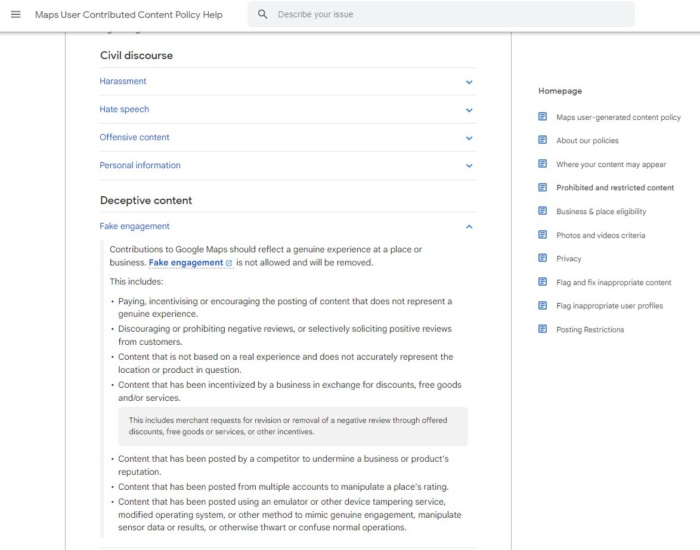 You want to channel your customer's positivity to influence new potential customers.
What goes around comes around, right?
So don't do anything pushy, like set up a review station or kiosk to ask for reviews.
Make sure to have local customers leave reviews using their own devices and under their own accounts.
Also, don't ask for too many reviews at once. A sudden influx of positive reviews can look suspicious and may result in filtering on some platforms. Acquiring reviews should be a steady, ongoing process for your business.
5. Build Citations for Local SEO
What exactly are citations?
They're mentions of your business name, address, phone number, or website (NAP+W) anywhere on the web, even if there is no link to your website.
Citations are important to your local SEO strategy because those signals make up 11 percent of local pack-ranking factors.
Make sure you only build citations for real physical locations, as P.O. boxes and virtual offices are not acceptable.
You can build a unique set of citations for every physical location you have.
But make sure the name, address, phone number, and website URL are correct and identical on each citation you build.
As I've mentioned in a previous article, mismatched NAP account for 41 percent of the total ranking issues.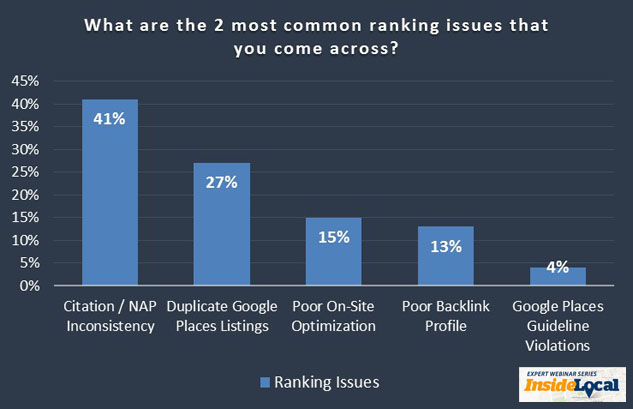 So once again, consistency is key.
That said, search engine algorithms are clever enough to understand most abbreviations.
It's important to check whether your abbreviation will be picked up and read correctly by search engines.
For a full list of acceptable abbreviations, check out Whitespark's complete table.
Here are some ways to build citations.
Local Search Engines
Search engines like Google or Bing crawl the web for citations to validate or update the information in their own indexes.
You can help the search engines do this by listing your businesses on sites like Yelp and Hotfrog.
Dedicate some time and resources to making sure your business is listed in as many relevant, quality local business directories as possible.
Local Blogs
Local blogs are a fantastic place to get your business listed to boost your local SEO.
These blogs are well-indexed by search engines and are highly associated with a particular city, region, or neighborhood.
As you acquire links from these blogs, search engines will increasingly view your business as trusted and relevant in the local search engines.
Local blogs will be different for each location, but you can find ones relevant to you and your business by searching terms like:
[target location] [niche/industry] blog
Often, the top local blogs will have the name of the city or region in their title or domain, like Seattle Theatre.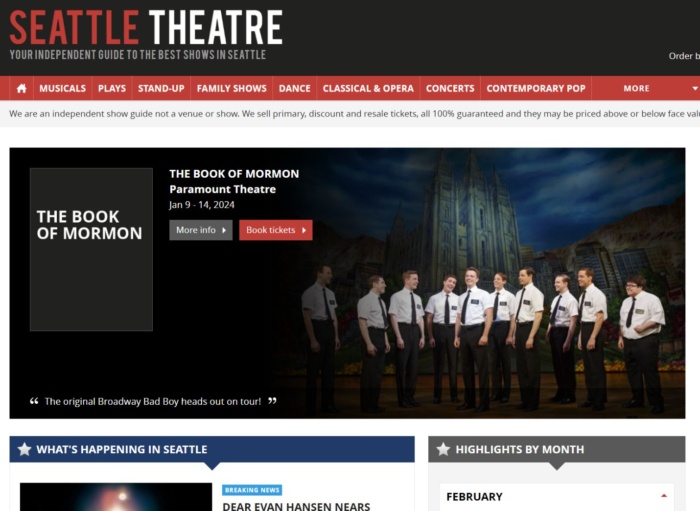 Locally Focused Directories
Like local blogs, local directories are strongly associated with a geographic area and they're well-indexed by search engines.
However, you should let a human edit them.
This is because they're less susceptible to spam, so they tend to be more trusted by the local search engines.
To start with, add your business to Best of the Web's Regional Directory.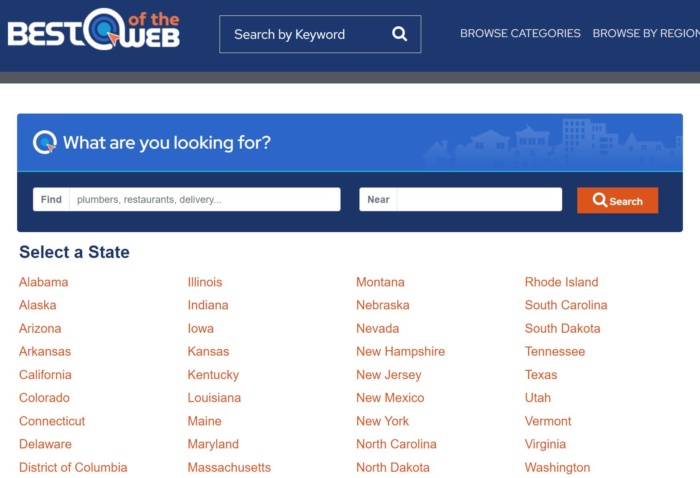 Then you can search for specific local directories by using search terms like:
[Target city] directory
[State] directory
Industry-Focused Directories or Blogs
You can also gain citations from industry-focused blogs and directories.
These websites are focused on the topics and keywords related to your products and services.
Although these sites don't always have a local focus, they may be counted as citation sources by local search engines.
Do you have a membership directory for your trade organization or a blog that's popular among readers in your niche?
Both are likely to be crawled by the local search engines for citations.
Porch is a directory of local contractors like painters, plumbers, and electricians.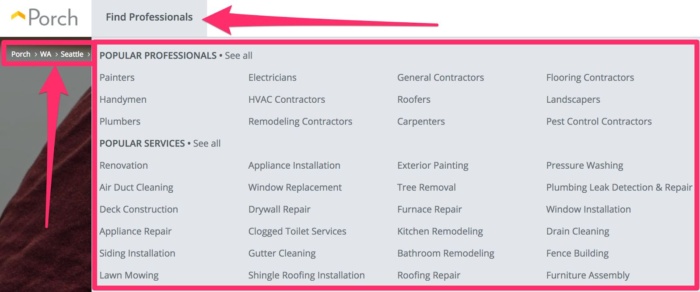 You can find industry directories and blogs relevant to your business by searching terms like:
[your industry] directory
[your keyword] directory
Top [your industry] blogs
6. Invest in Google Ads With Local Keywords
Small business usually means small budget. It's important that you invest wisely in the growth of your business online. Where should you hedge your bets? For most businesses, Google Ads is a good place to start.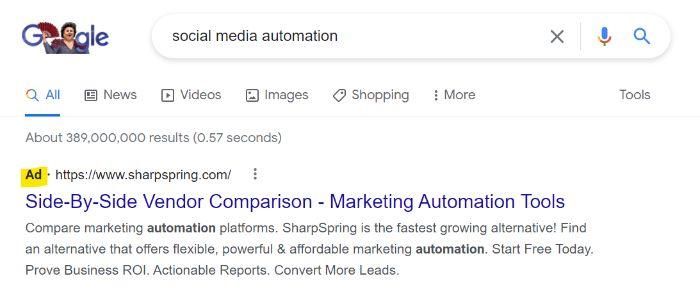 You may think that you could never compete against big businesses. One way around this is to highlight your local status by targeting local keywords and local audiences. For example, instead of targeting "flowers for sale," target "flowers for sale in [your city or zip code]."
How can we know this will be successful?
Well, 75 percent of people agree that paid ads make their research easier on websites and search engines. And according to a report from HubSpot, 72% of local searchers visited a store within a five mile radius from them.
It's true that starting with Google Ads can be daunting, but fortunately, you have the option to invest in an advertising agency to help you set up and manage your account and keywords. If you want to go it alone, though, follow these essential steps:
Conduct Keyword Research
With an effective local keyword research strategy, you can make your local business more visible to a larger audience.
For Google Ads, you'll want to include keywords you want to target but also keywords you want to exclude from your campaigns (negative keywords).
Create An Effective Campaign Strategy
A successful campaign encompasses a larger target audience.
For example, you can have a "Wedding Flowers" campaign that includes ad groups like "Wedding Flowers in Queens" and "Wedding Flowers in Brooklyn." This is where you will set campaign-level goals and settings.
Bonus: Develop and Participate in Local Business Events
Hosting company events helps put a face to the name of your company for the local community, and it gives you an opportunity to connect with customers personally and develop leads for future business.
Use Google Ads to promote your event with an effective campaign strategy, and you can cut through big competitors to create loyal customers.
Don't just create local business events of your own. Participate in others too!
Would you be surprised to learn you can do a lot offline to improve your website's local SEO? 48 percent of marketers invest at least 20 percent of their marketing budget in live events.
Participating in local business events, especially those with a strong social media presence, can help grow your business in a few ways. They're an opportunity to market your business but also are an easy way to get to know your audience and the community you serve. There's likely to be a return on such events, too.
As a small business, you have the versatility to host your own event or sponsor and join with larger community events. An event you host yourself would likely yield a larger return, but a community event may be ideal for smaller budgets.
FAQs
How do I dominate local SEO? 
To beat out your local competition, consider these local SEO tactics:
Invest in quality content
Create location pages on your website
Highlight customer reviews
Optimize your website for mobile devices
Incorporate schema markup to improve 
Build local backlinks 
Engage with your local audience on social media
Target local keywords
Combining these strategies can be a recipe for success to dominate the local SEO landscape.
What is the most important aspect of local SEO?
There are plenty of important things to keep in mind for local SEO, but having a well-optimized Google Business Profile and website structure that targets local keywords with quality content is the bread and butter of any successful local business.
Not only does Google Business Profile let your business appear in the local pack, but it gives your audience a clear description of your business along with customer reviews to help get a great idea of what your business is all about.
How long does local SEO take to work?
Seeing results from local SEO can take weeks, months, or even years to see the results you're looking for. It depends on a wide range of factors, like the competition within your industry, demand in the local market, strategic decisions, and more.
The best way to ensure that you're on the right track is staying consistent. Keep up with fresh content creation and always be on top of your online business profile to engage with new reviews and make updates to your brand.  
Is it worth it to pay for local SEO optimization?
Determining if it's worth paying for local SEO depends on your own goals. While money can certainly kickstart your SEO, it may make sense for your own business to spend that money elsewhere.
Here are some reasons why you may want to consider paying for local SEO:
Capturing greater visibility and brand awareness
Enhancing the user experience of your website
Gaining a competitive advantage
Catch more leads and potential business
Keep in mind that paying for SEO doesn't take out the leg work involved. It still requires consistent upkeep and maintenance to ensure that your local SEO strategy is effective.
Conclusion
Fighting to climb the SERPs can be tough for businesses, especially if you're a small business with limited resources.
But local SEO is critical to your business success.
As people rely more on search engines and online reviews to find what they need, you have to boost local rankings to get found online.
So, dive into these local SEO tips and start ranking on local SERPs by optimizing your website, producing great local content, acquiring citations, and earning reviews.
Don't limit yourself to technical local SEO practices like citations and web optimization, though.
Build relationships with other relevant local businesses, participate in community events, and join local organizations. If your customers are other businesses, make sure you use local SEO practices for B2B.
Local SEO isn't a stand-alone endeavor. You also need to use SEO and social media marketing to boost your rankings.
It can be a lot to handle, so don't be afraid to lean on enterprise specialists like Rio SEO to help out. Their Open Local platform has been nominated as the winner of the "Best SEO Platform" award for the third consecutive year in the 2022 MarTech Breakthrough Awards program, and their agency services can help you get local reviews/ratings, create listings, and help with reputation management.
Online efforts are always a reflection of offline realities. If your business is bad, your reviews will be, too.
So, focus on building the best business you can, and get help with that when you need it.
What local SEO techniques have produced great results for your business?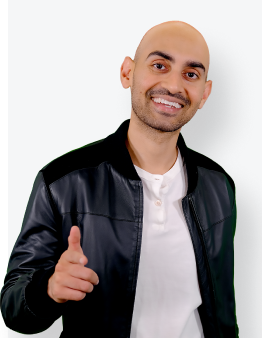 See How My Agency Can Drive More Traffic to Your Website
SEO - unlock more SEO traffic. See real results.
Content Marketing - our team creates epic content that will get shared, get links, and attract traffic.
Paid Media - effective paid strategies with clear ROI.
Are You Using Google Ads? Try Our FREE Ads Grader!
Stop wasting money and unlock the hidden potential of your advertising.
Discover the power of intentional advertising.
Reach your ideal target audience.
Maximize ad spend efficiency.