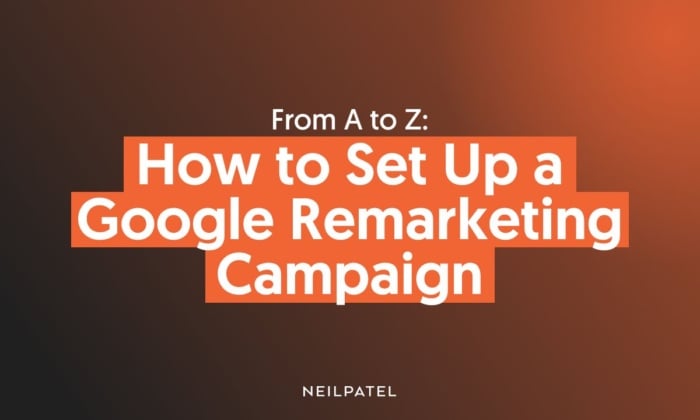 Research shows that only around 2 to 4 percent of website visits result in conversions. 
Stats like that can be scary. Or they can be the motivation you need to fuel your marketing efforts.
There are a number of ways to not only get customers to your site but also to persuade them to take action. One such way is running a remarketing campaign on the Google Ads network.
But, first, what is remarketing?
Remarketing campaigns are designed to show ads to potential customers who visited your site or used your mobile app. It's an effective technique that allows you to stay connected to your target audience while building brand awareness.
In this post, we're going to focus on how to bring potential customers back to your site.
We'll cover how to set up a Google remarketing campaign so that you can achieve maximum reach to your target audience. By the end of this post, you should have the skills to set up a remarketing campaign that will generate great results.
Let's get started.
The Different Remarketing Campaigns
Google offers two basic types of remarketing campaigns on its display and search ads network:
Customer Match list for Google Ads
Google Ads remarketing audiences
Customer Match list for Google Ads lets brands directly add their customers' email addresses into Google Ads. Google then matches these email addresses to Google Chrome accounts so that brands can target these customers when they are signed in. Chrome users can opt out of receiving Customer Match ads or tailored advertisements, but they are still a popular choice with marketers.
Not everyone can access this remarketing campaign, however.
You are only allowed to submit emails you gather through first-party data and not from an email list you've bought. In other words, users must have willingly given you their information.
Email lists should also comply with your country or area's data protection regulations, like the General Data Protection Regulation (GDPR). You'll also need to obtain cookie consent from users before using cookies in your marketing campaigns. 
There are also limits on what you can do when you run these campaigns. For example, you can't:
Display ads with personally identifiable information
Upload information for users under 13
Advertise products in relation to sensitive personal information
Abuse Google's ad policies
Google Ads remarketing audiences let you target specific groups of users who have previously visited your site or app.
Understanding Your Remarketing Goals
In general, there are three kinds of remarketing campaigns that you might want to run.
Campaigns aimed at people who did not take a certain action on a page: Generating leads from those who did not opt in on your landing pages.
Campaigns aimed at people who reached a certain page within your checkout process but did not complete their purchase: Converting people who abandon carts.
Campaigns for people who have not seen a page that you'd like them to see: Promoting content or other pages on your site.
It is important that you know exactly what action you want your potential customer to take when exposed to your remarketing campaign.
When you know that, you can then go about the following:
Deciding which pages should contain your remarketing tags.
Choosing a network and deciding how to reach your target audience on that network.
Understanding how to create ads tailored to your target audience.
Creating custom pages dedicated to the audiences that you're remarketing to.
Knowing how you will tackle each of these details is essential if you want to achieve optimal results with your remarketing campaigns.
Creating a Remarketing List
If you're using Google Ads remarketing audiences to create a remarketing campaign, you'll need to install a remarketing tag and create a remarketing list.
You can use either Google Ads or Google Analytics tracking to run your Google remarketing campaign. It doesn't matter which, but it does matter that you set up your chosen method correctly.
You can set up Google Ad tagging by heading to Tools > Google Tag.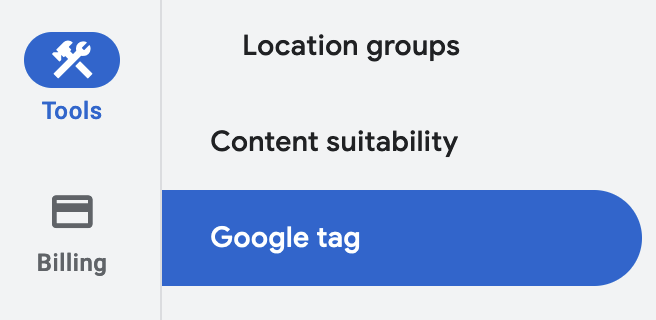 If you use one of the following website builders, Google offers pre-built installation configurations:
WordPress
MonsterInsights
Wix
Squarespace
Duda
Typo3
Drupal
One.com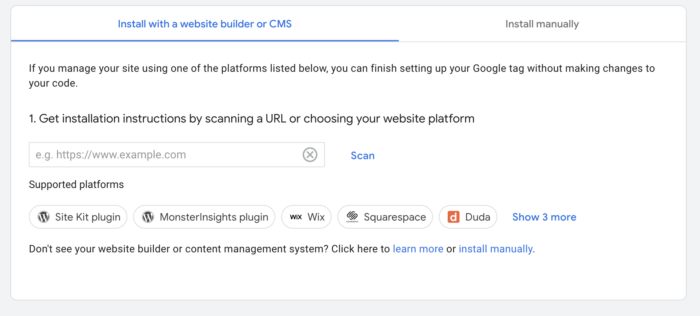 If not, you can manually insert the tag into your website by placing it after the <head> tag of every page on your site.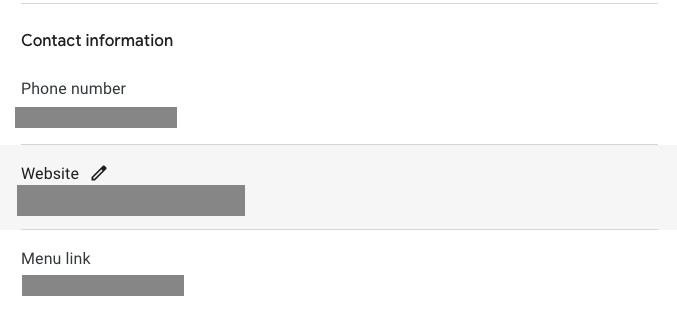 You can use Google Analytics tracking to create a remarketing list in the tool.
For Universal Analytics, you find your tracking code by going to Admin > Property View > Tracking Info > Tracking Code.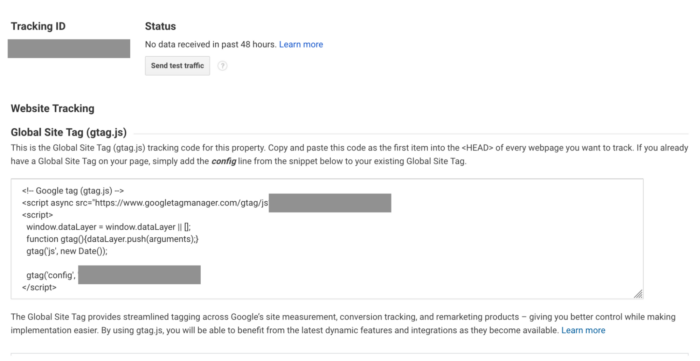 In Google Analytics 4 (GA4), though, this has changed. To get your tracking code, you want to take the following steps:

Sign into your Google Analytics account and navigate to the desired property.
Click on the "Admin" tab located at the lower-left corner of the page.
In the "Property" column, click on "Data Streams."
You will see a list of data streams associated with your property. Find the data stream for which you want to obtain the tracking code and click on it.
Under the "Measurement ID" section, you will find the tracking code. It will be a string of numbers and characters starting with "G-".
As another note, in GA4, you can link your Google Analytics and Google Ads accounts using the steps below: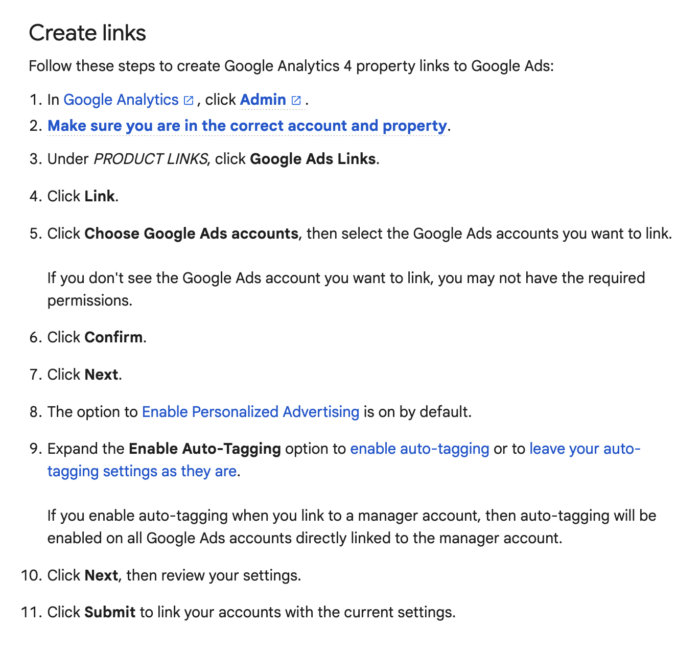 Once you've established your remarketing tag, you can start creating a remarketing list. Here's how this works in GA4:
Log into your Google Ads account, then navigate to "Tools & Settings" (the wrench icon) in the upper-right corner.
Under the "Shared Library" section, click on "Audience Manager."
In the Audience Manager, click on the blue "+" button to create a new audience.
Choose the option "Website traffic" to create a remarketing audience based on users visiting your website.
Give your audience a name and select the characteristics or conditions that the audience should meet. These can include specific page visits, events, or other criteria.
If desired, you can use Google's suggested options to pre-populate your audience based on certain behaviors or interests. This can help expand the reach of your remarketing list.
Set the membership duration, which determines how long a user remains in the audience after meeting the specified criteria. Choose a duration that aligns with your marketing goals (e.g., six months).
Finally, click "Create" to finalize the audience creation process.
Here's information about audience segments from Google if you want to learn more.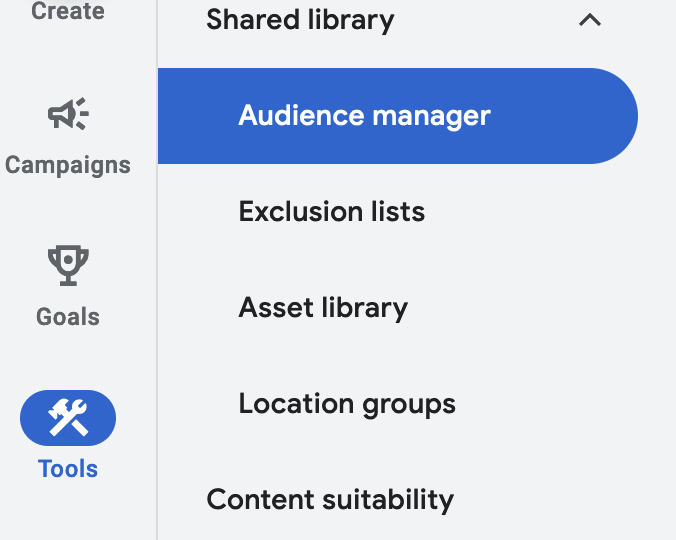 Then click Remarketing and click on the blue + button.
Click "Customer list," choose a name, and then select "Upload Emails, Phones."
Upload a plain text data file.
Set a membership duration (I suggest around six months if you're not sure).
Check the box that says you've collected the data in line with Google's policies.
Then, finally, upload and save your list.
Setting Up a Remarketing Campaign
Now that you have your remarketing lists set up, you can create a remarketing campaign.
Head to your Google Ads account and click the + button in the top left-hand corner to create a new campaign.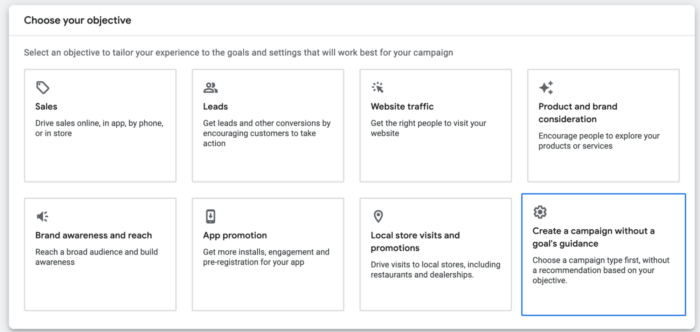 Then follow these steps:
Choose "Create a campaign without a goal's guidance."
Choose Display for your campaign type.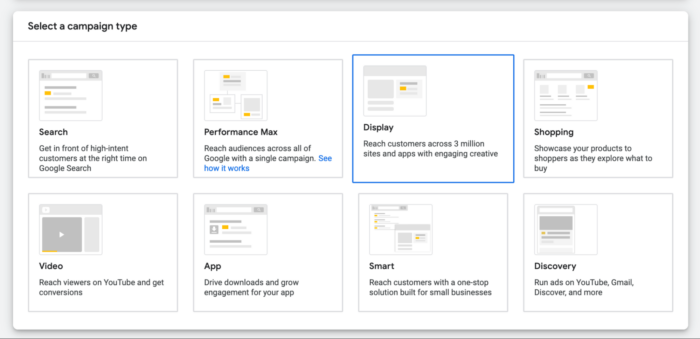 Enter your target URL (the page visitors will go to after clicking on your ads)
Give your campaign a name.
Then follow Google's guided step-by-step instructions to create your campaign. You'll need to choose the location, the campaign's language, a budget, and the kind of traffic you want to target.
Finally, it's time to create your ads. You have three options here:
Use Google's responsive display ads
Upload your own ads
Copy ads from an existing campaign
You'll also need to make sure any ads meet Google's ad requirements. For example:
Animations can't last longer than 30 seconds
Images must meet quality standards
Images can't resemble site warnings or error messages
If you don't have any display ads on hand and don't want to pay a graphic designer for your first campaign, just use Google's responsive display ads.
All you need to do is upload images (Google can suggest some for you), add your logo, and create headline and body copy alternatives. Google takes care of everything else.
Here's an example of what they can look like courtesy of Wordstream: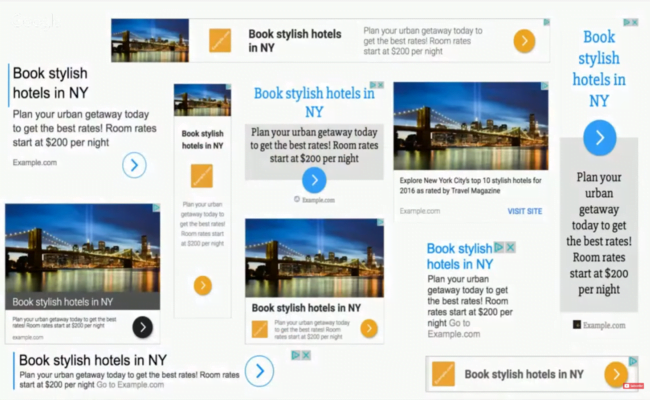 Once you're done, hit "Create campaign" to launch your remarketing campaign.
Best Practices for Google Remarketing 
Creating a Google remarketing campaign isn't as hard as it seems. But that doesn't mean you can't accidentally make a mistake. Ensure your first campaign gets off to the best start possible by following these best practices.
Make Sure Your Tagging is Correct
Incorrect tagging is one of the most common reasons remarketing campaigns fail. If you aren't tracking visitors, you won't be able to create an accurate remarketing list.
You can make sure you have either tracking code installed correctly by downloading the Tag Assistant for Conversions Chrome extension.
Open up your website and run the assistance. If the setup is correct, your result should look like this:

Clearly Define Your Goals
Remarketing campaigns work well when they have a super specific goal. Sure, you can use them to generate broad brand awareness, but remember that you are targeting users who have already interacted with your website. It's better to focus on converting visitors into customers, encouraging them to download a specific piece of content, or getting them to return to their abandoned shopping cart.
Create or Update Your Privacy Policy
Google recommends that any website carrying out remarketing campaigns should be transparent about its marketing efforts.
Here's what my website says, for instance: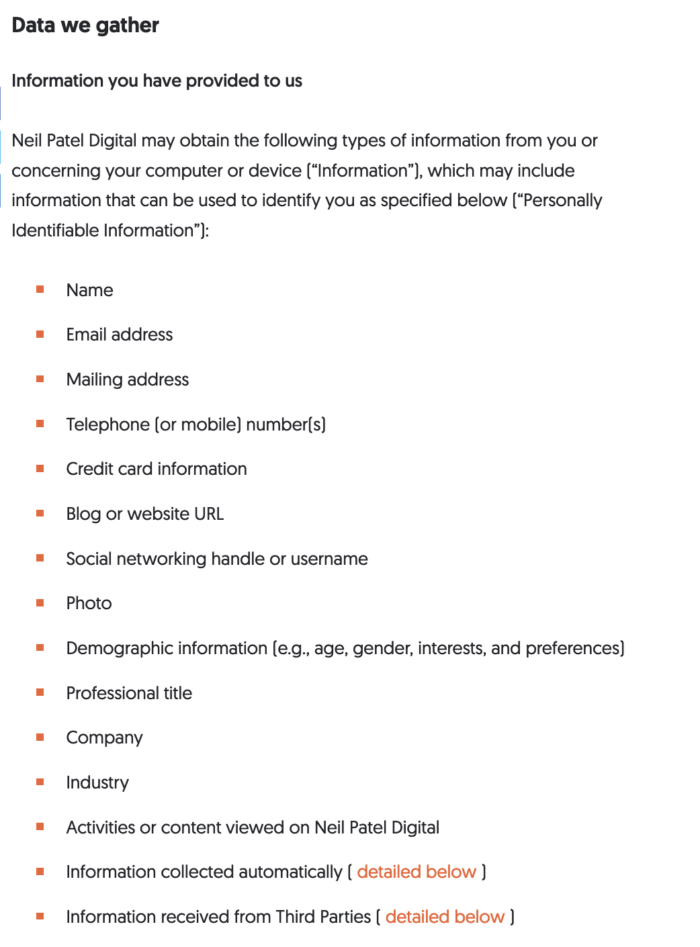 Not sure what you should include in your privacy policy? Google has you covered with these privacy pointers.
Stop Ads From Showing on Inappropriate Content
You probably don't want your ads showing on every website, if you know what I mean. Luckily, you can exclude certain site categories in Google Ads to prevent your brand from being associated with inappropriate content.
Simply follow these instructions: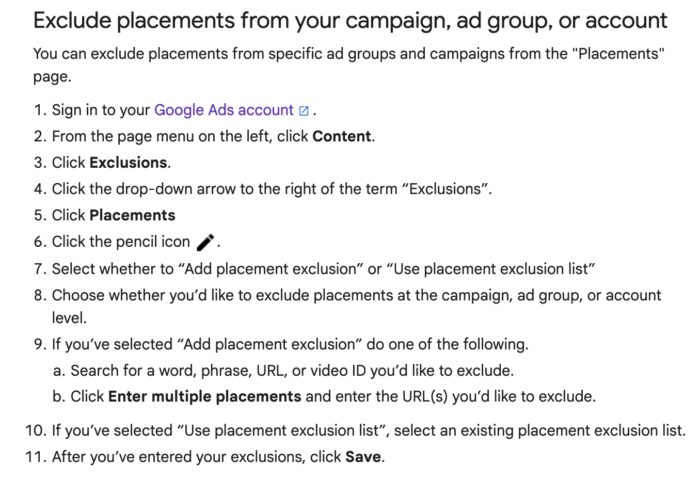 In particular, I'd recommend you exclude adult sites, parked domains, and error pages. 
Change How Long Users Stay on Your List
While you have the option of keeping users on your remarketing list for up to 540 days, I don't recommend doing so. That's almost two years of your brand following them around on the internet. The truth is that if they haven't converted after six months or so, they probably never will.
Tracking Your Remarketing Campaign Success
Of course, every campaign needs to have its success tracked in order to make sure it's performing well. Here are some steps you can take to start a tracking program:
Define Campaign Goals: Start by clearly defining the goals of your remarketing campaign. This could include metrics ranging from high-value engagement metrics to conversions.
Set Up Conversion Tracking: Implement conversion tracking to measure the desired actions taken by users who have previously engaged on your site or with your content.
Audience Insights: Refine your targeting and messaging to better connect with your audience.
Attribution Models: Select the model that provides a comprehensive view of the impact of your remarketing efforts.
Monitor and evaluate KPIs: Analyze data, identify trends, and make data-driven optimizations based on performance.
With this insight, you'll be able to track the success of your campaign from within Google Ads. But if you want to take things a step further, then try adding UTM codes to your landing page URLs so you can track which campaigns are sending traffic to your site.
How to Refine Your Google Remarketing Campaign
Getting your first campaign up and running is just the start. Take your remarketing efforts to the next level by following my advice below on refining and optimizing your campaigns moving forward.
Manage Your Budget Better With Exclude Lists
Running out of budget sooner than you expected can be a real kick in the teeth, especially if you are still finding your way with remarketing. The good news is that you don't have to up your monthly budget to keep remarketing ads running for longer.
You can use Exclusion Lists instead.
For example, you can use exclude lists to remove placements that aren't proving popular.
To create an exclusion list, go to Tools > Shared Library > Exclusion lists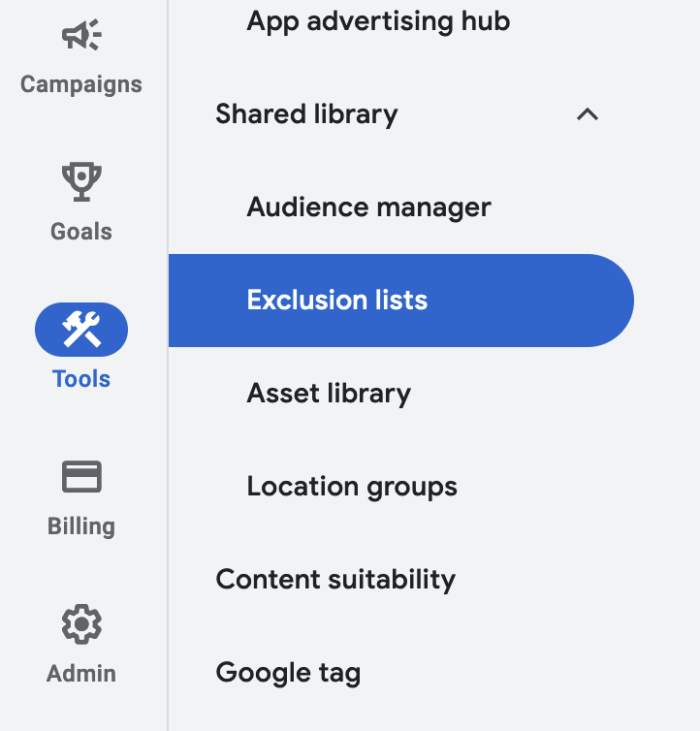 Then click on Placement exclusion lists in the top header.
Give your new list a name and then choose all of the placements you want to exclude.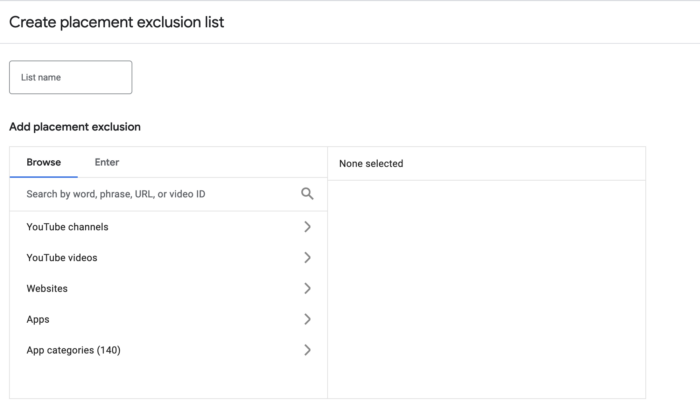 Trial Dynamic Remarketing Ads
You've probably served up static remarketing ads to users up until this point. This means all users see the same ad. However, Google makes it possible to create dynamic ads that change based on who sees them.
Google's dynamic remarketing ads use the data it gathers on visitors to create ads they are more likely to click on. Everything can change, from the image to the copy to the link. 
It's a particularly powerful tool for e-commerce stores that want to use Google's data to personalize product recommendations. For example, Sierra Trading Post saw a 5x increase in conversions by using Dynamic Remarketing Ads
Follow these instructions to create a dynamic remaketing campaign: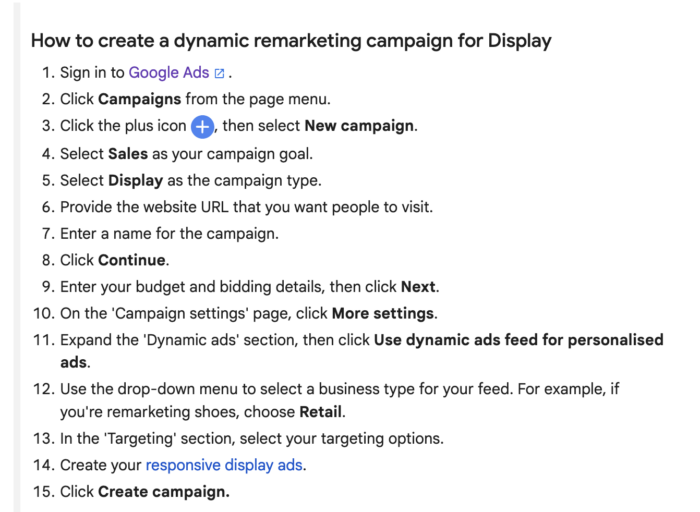 Use Automated Bidding
Let Google take care of optimizing your campaign and increase conversions in the process by using automated bidding.
You can tell Google to focus on a specific goal (like maximizing conversions or optimizing cost per acquisition). The search giant will then use its data to serve up ads to users who are most likely to help you meet your goals.
Setting up automated bidding is easy. Follow the campaign creation steps I've outlined above, and then on the "Budget and bidding" page, set your budget and then click the following:
Focus on "High Quality Traffic"
Select "Automatically maximize traffic"
That's it.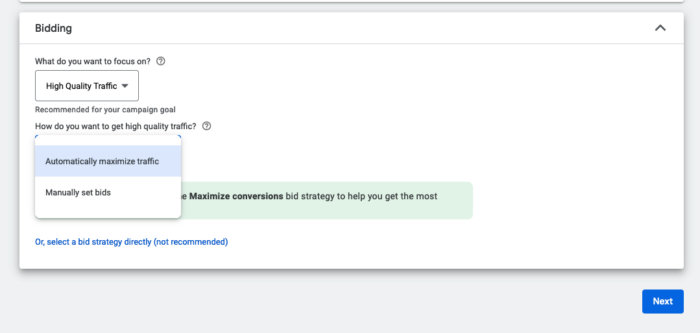 I've found automated bidding to be highly effective. If it isn't working for you, you can always turn it off again.
Cap How Frequently Users See Your Ads
Did you know you can limit how often users see your ads? You can set frequency caps at a campaign, ad group, and ad level, and you can choose whether to set them on a monthly, weekly, or daily limit.
It's easy to do so once your campaigns are live. Just follow these steps: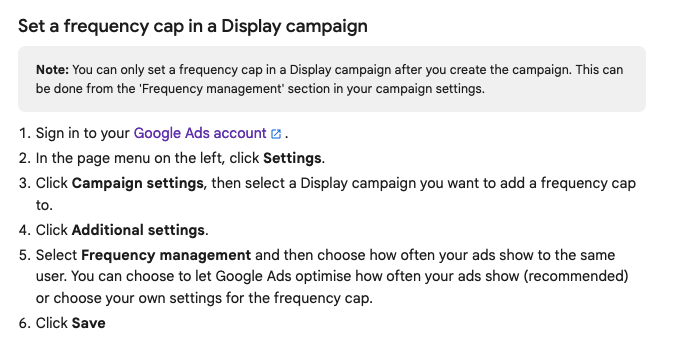 The best way to decide how frequently users see your ads depends on the number of campaigns you have running simultaneously. If you only have one campaign, you can afford to show users your ads half a dozen or so times per week. If you have several campaigns running at the same time, then cut that back to a couple of times per week.
Stop Your Ads Showing Below the Fold
If you want to increase the impact of your ads, you can use the list exclusion settings I discussed above to stop your ads from showing below the fold of a web page. This can significantly increase your conversion rates, but it can also mean you pay more for popular ad placements.
You can set this up when creating your campaign. On the Campaign settings page, scroll down to the Content exclusions box and click "Below-the-fold" in the Content type column.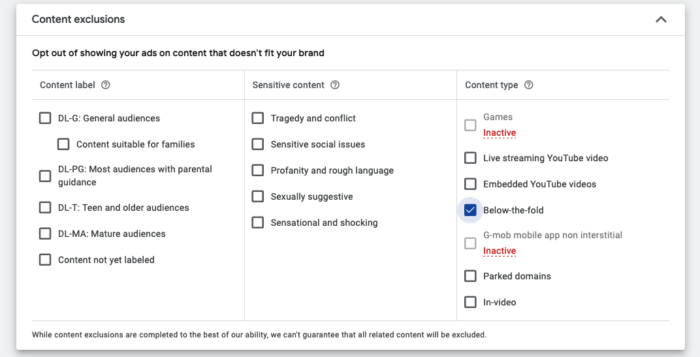 You can also toggle this setting on and off by clicking the options button at the bottom of your live campaign tab and selecting Excluded on the Below-the-fold Ad location button.
Frequently Asked Questions
What is a remarketing campaign on Google?
reconnect with users who have previously interacted with their website or app. They can achieve this by displaying targeted ads to those users as they browse other websites, use apps, or watch videos on the Google Display Network or YouTube.
How do I create a remarketing campaign on Google?
You can create a remarketing campaign on Google either by using Customer Match list for Google Ads—where you upload an email list of users—or by using Google Ads remarketing audiences—which lets you display ads to a customized list of visitors.
Is Google remarketing worth it?
Given that average conversion rates are about 2 to 4 percent for most websites, running Google remarketing campaigns is absolutely worth it for almost any business. Just make sure that you are tracking your Google remarketing campaign to see if it delivers a positive return on investment (ROI). 
Conclusion
There's a good chance that your business will benefit from remarketing. Almost every business can benefit from running a Google remarketing campaign.
And hopefully, after reading this post, you've seen just how many remarketing options are open to you.
Keep in mind, too, that we focused mainly on website visitors here, but, as mentioned, you can design your remarketing campaigns to target people who have used or visited your mobile app.
In any case, pick one goal and run a remarketing campaign in the hopes of achieving it. Then, when you have some experience, branch out and try some more adventurous campaigns.
Best of luck!
Do you have any remarketing tips that you can share? What worked better for you—a text ad or an image ad, or both? Please let me know in the comments below.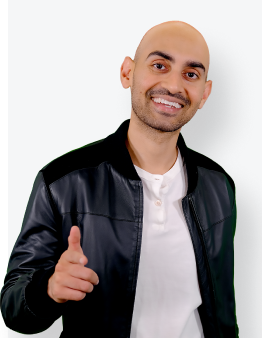 See How My Agency Can Drive More Traffic to Your Website
SEO - unlock more SEO traffic. See real results.
Content Marketing - our team creates epic content that will get shared, get links, and attract traffic.
Paid Media - effective paid strategies with clear ROI.
Are You Using Google Ads? Try Our FREE Ads Grader!
Stop wasting money and unlock the hidden potential of your advertising.
Discover the power of intentional advertising.
Reach your ideal target audience.
Maximize ad spend efficiency.