Social network giant Instagram has grown to 1 billion monthly active users. Out of these, 500 million users log onto the platform every day and are active Instagram followers.
That puts the social network platform at the forefront of social media marketing…
This is especially notable, given that 68% of Instagram followers engage regularly with brands (compared with 32% of users on other social networks like Facebook).
TrackMaven research found that the engagement ratio (interactions per post, per 1,000 followers) on Instagram is 8 times greater, on average, than on any other social media marketing platform.
It's also one of the few social network platforms that's still not saturated with too many marketers.
But, you might have heard about the Instagram account update…
There's been a huge uproar among social media marketing experts, with Instagram modifying its algorithm to show the best posts first and also restricting visibility.
As per Instagram co-founder and CEO, Kevin Systrom,
On average, people miss about 70 percent of the posts in their Instagram profile feeds.
So, the algorithm hopes to ensure that Instagram followers see the best 30% of their content, when they log in.
This could have various implications for media marketing experts (both positive and negative). But, TrackMaven sums up the situation aptly – brands will need to create content worthy of paid promotion, to ensure that they get good engagement.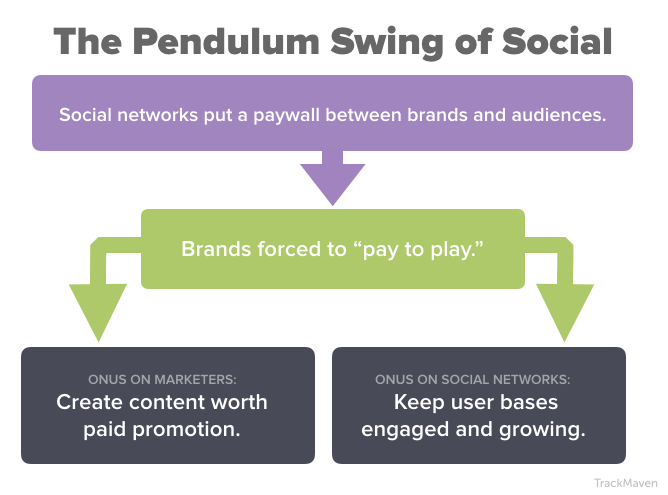 So, don't ignore paid media marketing. As social network platforms grow, they are bound to weed out poor content.
It's worth considering, though, that Instagram can bring a great ROI for your business, because users are in a buying mindset. The average value of an order from Instagram is $65. If you've got more than 1000 followers on your account, you could earn £4,160 a year, by promoting brands.
If you're looking to generate eCommerce sales from Instagram, then here are 4 ways to do so.
1. Batch your core Instagram marketing efforts, automate and repeat…
Social network users crave authenticity and like brands to be a part of the conversation. But, if you create content from scratch, everyday, to share on your Instagram account, it can be a huge time suck.
Further, you'll find it challenging to simultaneously respond to comments on your Instagram photos and build relationships with other influencers in your niche.
Want a productivity hack to make your Instagram social media marketing more efficient?
Introducing…
Batching.
It calls for doing as much of a task as you can do in one sitting…rather than executing it in sporadic intervals. It improves your productivity by eliminating transition time and keeping you focused on the task at hand.
Fortunately, there are a plethora of media marketing automation and social media tools to help you execute your everyday content marketing activities.
On your Instagram account, here are the tasks that you can batch:
1. Creating content for your followers: It's important to ensure that your content is high-quality, because it is the currency for getting engagement with your target audience on Instagram. Get to work, with Canva/Pablo and create content around hashtags relevant to your products.
The recommended image size for Instagram photos is 1080 x 1080 pixels. And, your captions can be 2,200 characters long, including your Instagram handle (although they are cut off in the user feed after three lines of text).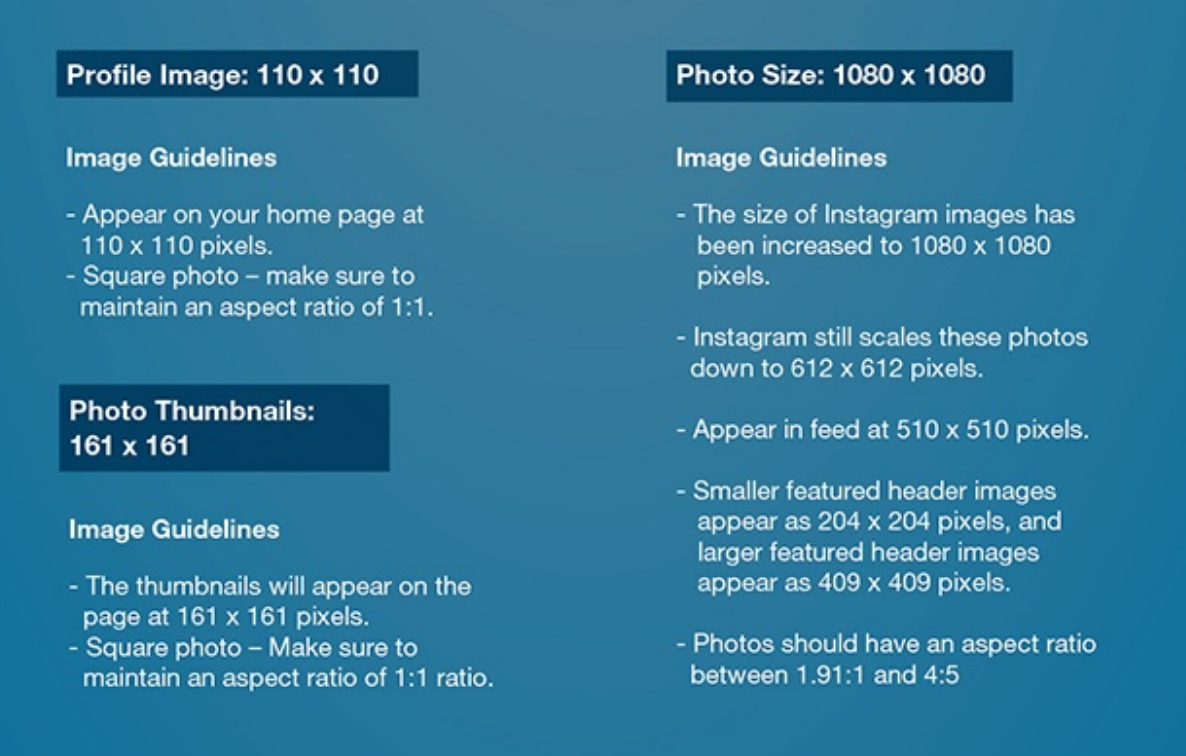 Chris Jones created 12 months of Instagram content, in advance, with appealing photos. Here's his guide on how he did it for free, in just one afternoon, without picking up the camera or spending money.
You could also consider outsourcing it to a freelancer, on marketplaces like Upwork.
2. Scheduling a month's worth of content: Why waste time logging into your Instagram account every couple of hours? You can pre-load your content, in advance, by using a media marketing tool like Latergramme. It will ensure that you remember to fill your Instagram profile with high-quality and relevant updates at regular periods to keep your target audience hooked.
Note that you'll need to send out the update from the Instagram mobile app. The tool does not post the update for you.
The social network scheduling tool, Buffer, has intuitive features that ensure that you extract maximum traffic from your content, by posting it more than once.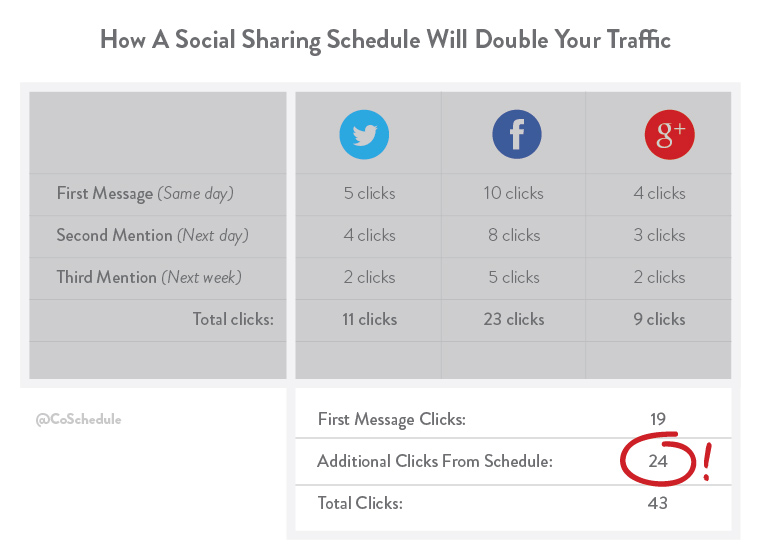 But, unfortunately, the Instagram API does not allow Buffer and other such services to post for you.
Obviously, if you find that there's anything important and you want to share with your Instagram followers on special occasions, then you can readjust your schedule.
Here's a free template, by HubSpot, to create your own Instagram content calendar, adding videos and Instagram photos.
Chris Jones recommends alternating between the following product photo categories: manicured product photo, random cool photo, candid product photo (or action shot), private photo and meme.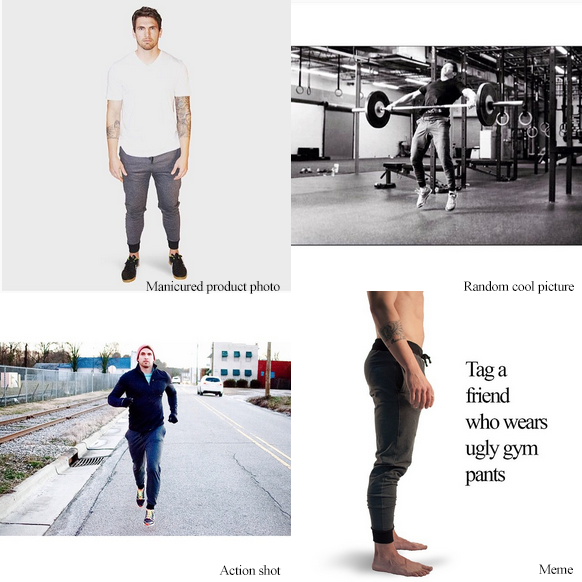 3. Allocate time to engage with followers – Posting appealing content isn't enough. It's a social platform and user generated content is important. So, you need to respond to comments by your Instagram followers on your social feeds.
But, don't fall for keeping tabs on your Instagram account every few minutes and waiting for new notifications to pop up. Your business won't have tangible results to show, after such random check-ins.
Instead, I recommend that you build a system to respond to your audience user generated content and comments, in a strict time limit, every day.
If, on the other hand, your eCommerce store receives a huge volume of sales…then you should consider integrating customer service with your social media marketing to please your target audience. And, designate a couple of dedicated staff members for handling the support requests on the social channel.
Note: I don't recommend that you buy software that automatically follows Instagram accounts on your behalf. It's against their terms of service and, although you might end up getting more Instagram followers, they won't engage with you, not to mention the awkward comments and damage to your home feed. Read one such automation experience here.
2. Make it effortless for your followers to BUY from your business
Alright…now you're sharing good content and getting great engagement and user generated content on your Instagram account. Congratulations on getting attention from your target audience by filling their feed with value-adding posts.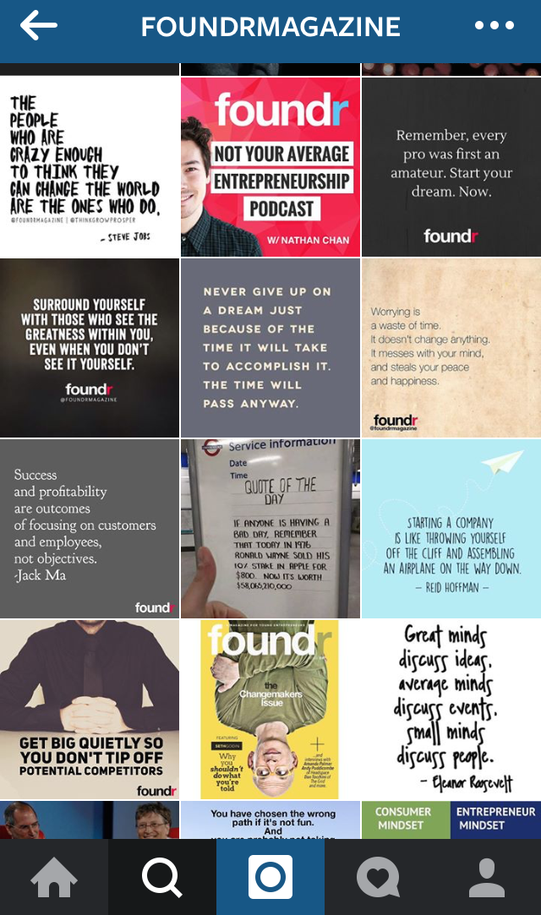 But, how are your social media marketing efforts affecting your business?
More Instagram followers are good to have. Higher engagement means better brand visibility. But. ultimately….
All of these are vanity metrics. To create a sustainable business, you'll need to smooth your funnel and translate your media marketing activities into sales.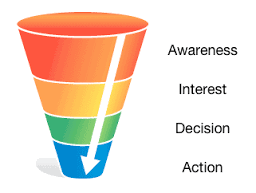 Carefully gauge the user journey from your Instagram profile to the checkout process…
Is it possible to reduce the number of steps before conversion?
Can you earn trust and remove the objections of your target audience by tweaking your strategy?
If you've only got one product to offer, then you can directly link to it from your Instagram profile link. FoundrMag.com does this on their Instagram account and also works hard to persuade their prospects as to why they must click on the link in their bio.
Here's the custom URL in their Instagram account. You can create a similar link, using a tool like Pretty Link.
I recommend that you create a customized landing page (optimized for mobile, since Instagram traffic will mostly be coming from mobile phones) for this profile link. FounderMag managed to scale their email list to 100k subscribers, mainly relying on Instagram.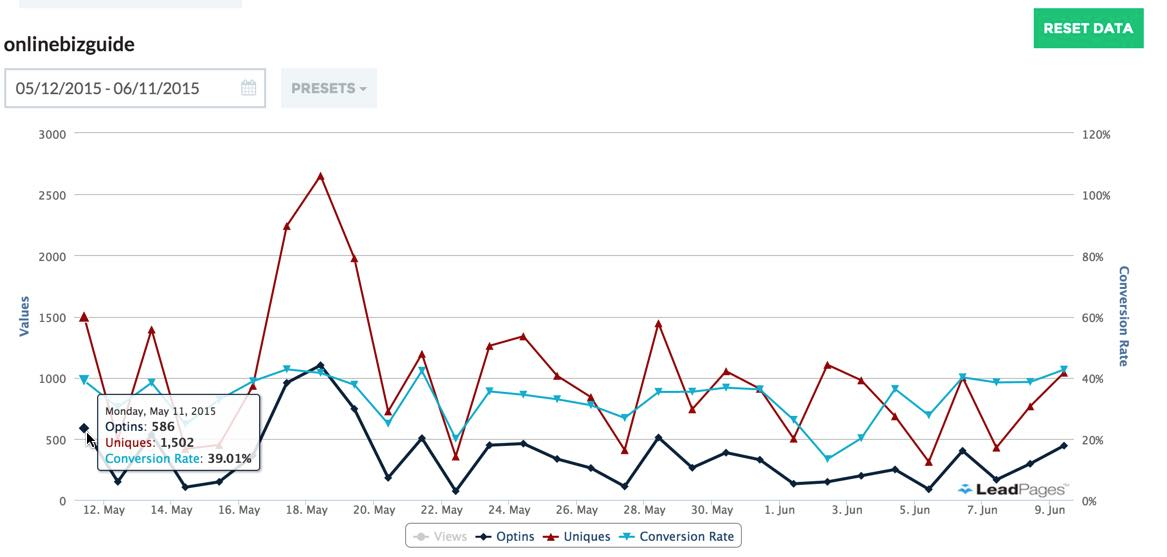 If you don't want to build an email list, then you can make the path towards your eCommerce checkout easier.
For instance, Lilly Pulitzer leverages Instagram's location feature in the post below. It serves as a gentle reminder to their audience to navigate to their homepage and follow the link to their eCommerce store. This is a good way of getting eCommerce sales from Instagram.
Too many direct product photos in your feed can appear too salesy and ruin your integrity when it comes to your social media marketing strategy…But, not if you can get creative!
In the example below, Asos showcases its products in an appealing way and triggers a huge demand for them. it also inspires a lot of user generated content in the replies.
Here's another artistic endeavor, by Converse. The lace art manages to promote the product in an impressive manner making it appealing to their target audience.
Presenting the lifestyle and culture around your products is another creative way to market them. Nike is known for posting content that increases positive associations with their brand –  a great media marketing strategy.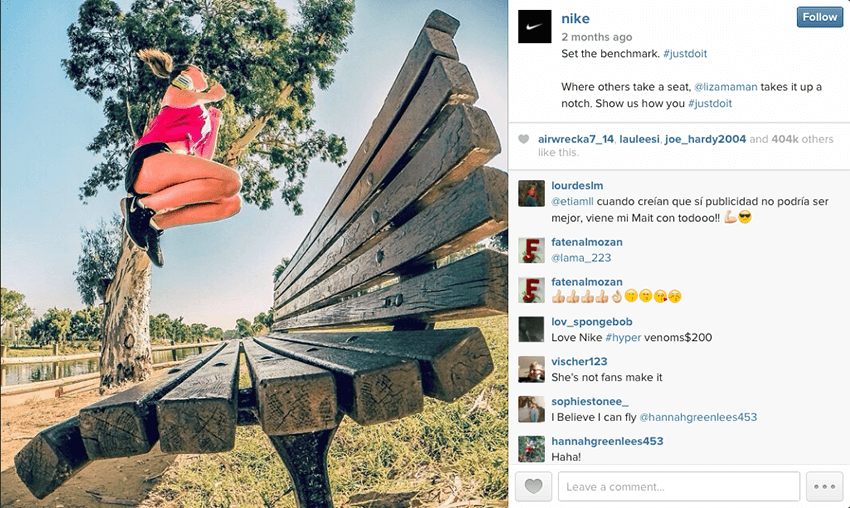 Finally, you can also use third-party tools, like Like2Buy, to make your Instagram feed shoppable. Nordstrom relies on Like2Buy to translate all of their Instagram photos into related product pages on their website.
And, with the link, they can track their sales traffic, while maintaining their brand scent on the eCommerce landing page. You can further customize your product gallery and even leverage retargeting tools for sending your product updates to re-engage your prospects.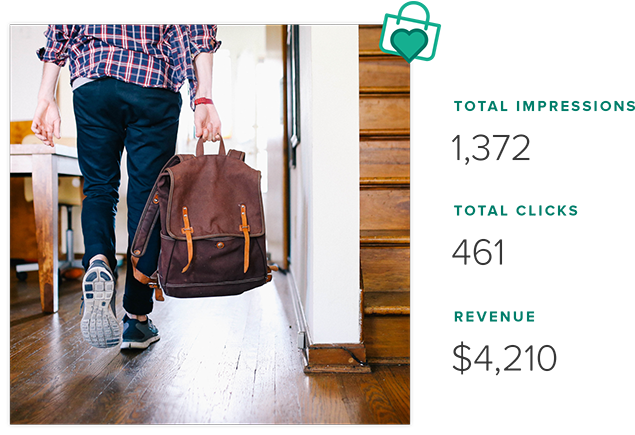 3. Boost your Instagram sales with contests and user-generated content
While trying to sell directly and garner eCommerce sales from Instagram might work, it's important to make your followers feel special and focus on creating an engaged community with plenty of user generated content. The strength of the social platform is in generating more prospects for you at the top of the funnel, by creating an artistic and inspiring feed for your target audience.
In #1, I forgot to mention 3 genuine types of content that breed trust and get huge engagement on Instagram.
1. Behind the scenes photos of your products – Go look at the Instagram feed of Megan of Peppermintpine. She regularly shares personal and private photos that show the progress of her knitwear/crochet products. As a follower, you feel emotionally connected to have a peek backstage.
Remember how I shared the Glossier content marketing story a while ago?
Emily Weiss teased her audience for a month, by showing behind-the-scenes private photos and she grew the Glossier Instagram account following to 15,000. The audience didn't even know what Glossier was, before her announcement.
It also makes your target audience feel close to your brand, if you share exclusive footage and photos from live events. Don't forget to geotag your exclusive inside access photos from such events. It's an underused Instagram social media tool (only 5% of posts have it), but posts with a geotag have been found to get 79% more engagement.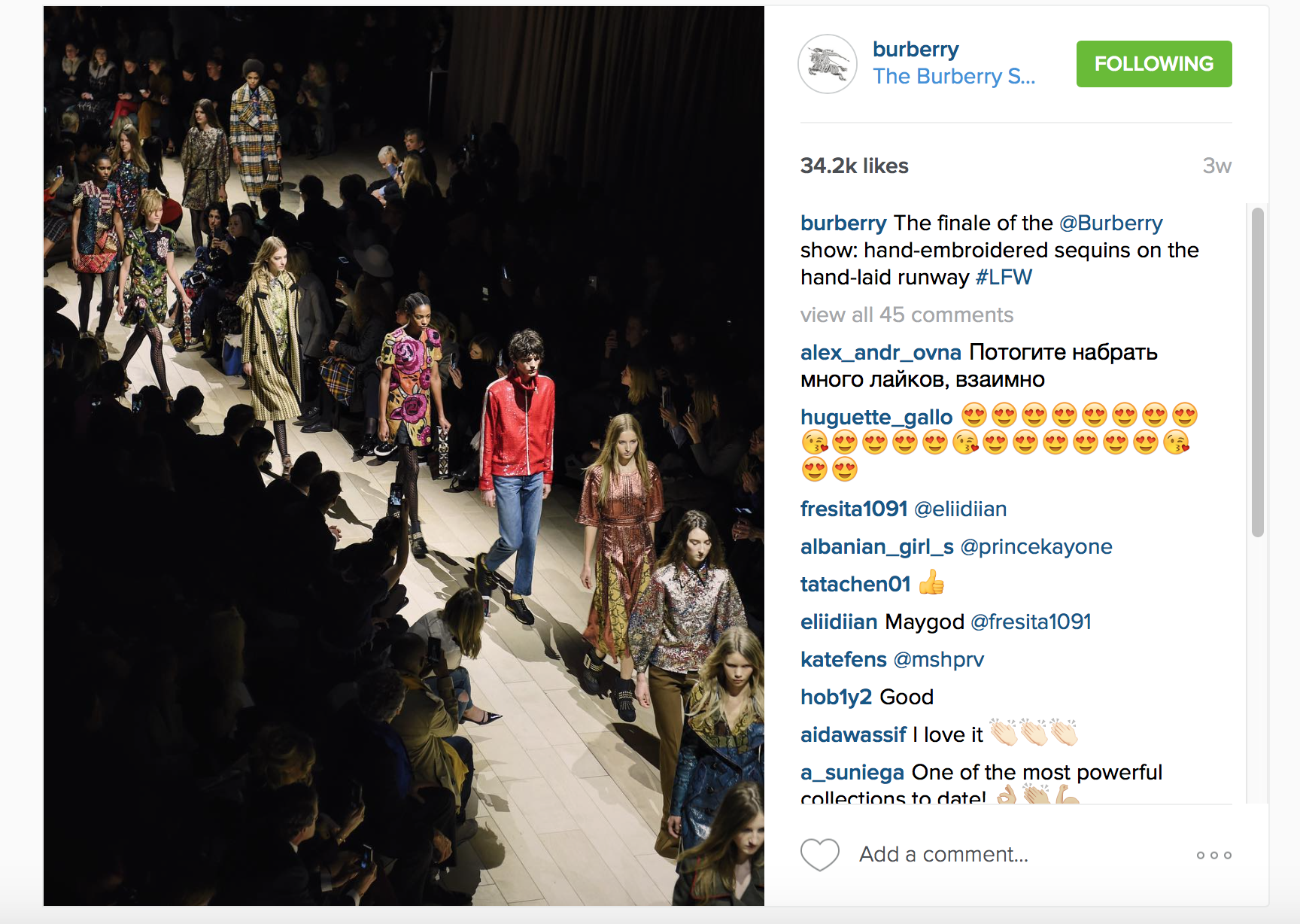 2. Post content created by your users – Want to cultivate an approachable, down to earth and human brand image?
Then post pics of your customers showing off your products. User generated content leads to positive sentiment and gives people a taste of how your products look when they wear it.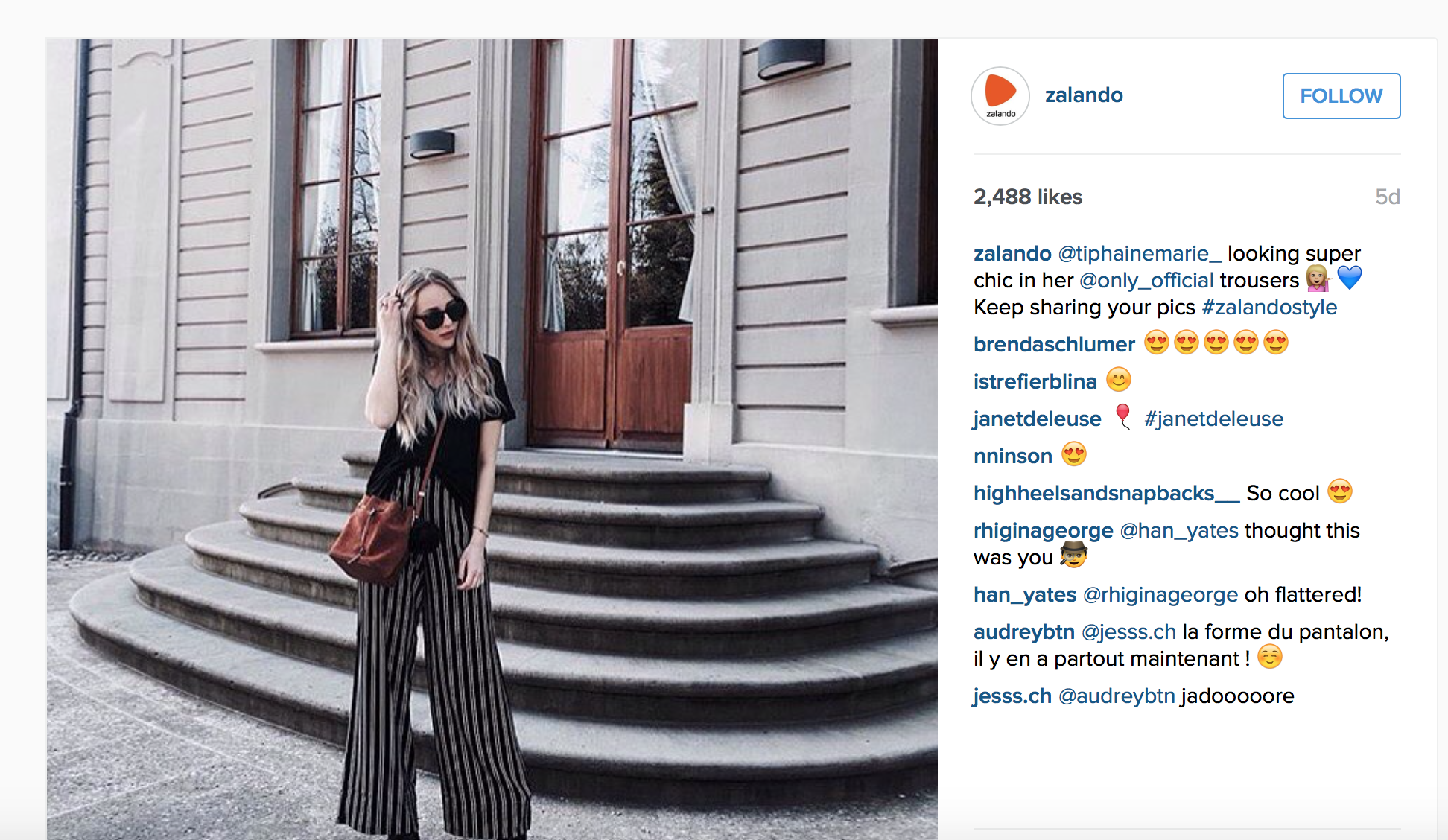 Also, in an Iconosquare study, 65% of customers said that they would be honored if a brand liked their post. You'll make them ecstatic by featuring them. Perhaps, you can announce that you will feature your customers in your profile description, like bikiniluxe.
You can even pull out hashtags related to your product and display them on their product page, using a tool like Instafeed.
Frank Body heavily relies on the value of adding user generated content in their feed. And, they have grown to $20 million in sales in a year (mainly relying on Instagram).
3. Run a contest and give away exclusive coupons – 41% of Instagrammers follow a brand purely for perks and giveaways. Further, an Iconosquare study found that 70% of Instagram users had entered a photo contest or competition at some point.
Simply put, Instagram is a great place for your business to treat your customers well and lift your conversions.
Announce your discounts visually, with appealing graphics and clear text overlays.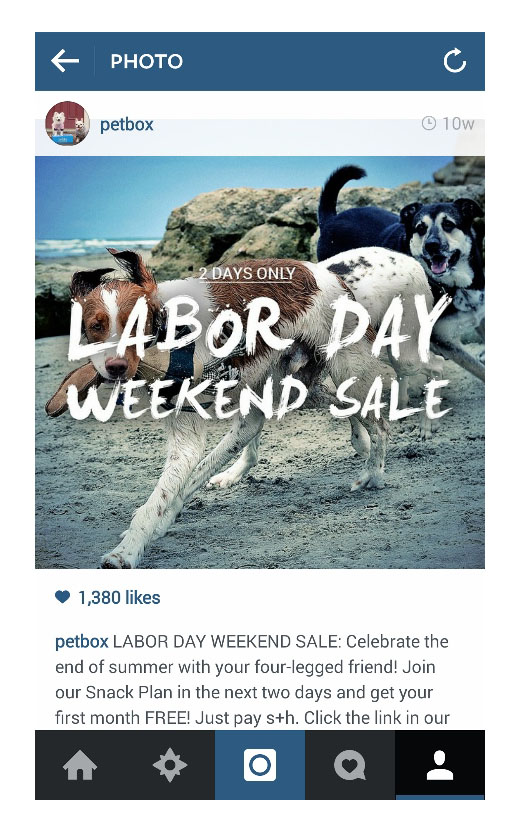 Buried Diamond uses their Instagram profile to announce their new product release times and sales. The online shop is owned by Martha Porter and she likes to give her followers a taste of her creativity, before all others. And, the web site shop sells out quickly, when she posts popular items.
4. Consumers will trust an individual's recommendation over yours…So, recruit those influential folks
I've generated $332,640 in 3 Months from Instagram, by relying on Instagram celebrities. Uwheels generated over $1 million in sales, following the same strategy.
FoundrMag also recruited influencers and did Share for Shares with them to catapult to half a million followers in a year.
Depending on the influencer's following size, you can request sponsored posts at $20 or more. You can get incredible engagement from such shout-outs.
You can even conduct an "Instagram flash mob," like Madmen did. They coordinated with their 500 employees, fashion bloggers and the editors of Marie Claire and Elle, to launch a campaign getting users to think about denim in their everyday lives.
The result of #denimmadewell and #flashtagram?
In total, the campaign created 1,600 posts, generated 160,000 likes and saw 8.5 million total impressions.
Conclusion
Instagram does not require you to have a huge budget to generate sales. And, its audience likes to shop. So, if you're an eCommerce website owner, I would encourage you to implement one of the above 4 tactics, right away.
Don't forget to track your performance. In about 30 days, you should have data on the sales that you generated. Then, come back to this post and let me know how the strategy worked out for your business.
Is there any other way you leverage Instagram to generate sales for your eCommerce business?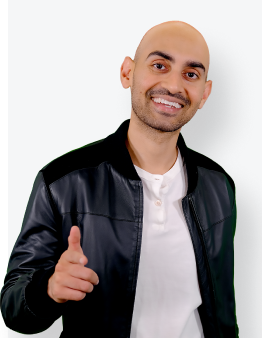 See How My Agency Can Drive More Traffic to Your Website
SEO - unlock more SEO traffic. See real results.
Content Marketing - our team creates epic content that will get shared, get links, and attract traffic.
Paid Media - effective paid strategies with clear ROI.
Are You Using Google Ads? Try Our FREE Ads Grader!
Stop wasting money and unlock the hidden potential of your advertising.
Discover the power of intentional advertising.
Reach your ideal target audience.
Maximize ad spend efficiency.