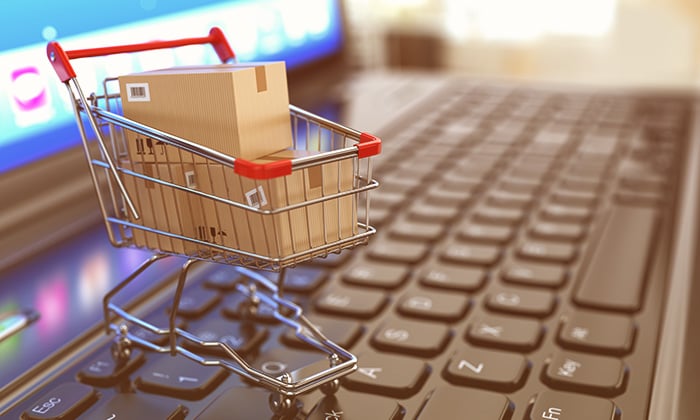 Getting your store more organic traffic can make a huge difference in your sales.
Bringing in more sales without risking your money on advertising can be a great way to build your e-commerce empire.
While that all sounds amazing, it's easier said than done.
You can't do any of that without powerful SEO for your online store.
Here are 101 e-commerce SEO tips to skyrocket your organic traffic and sales, focusing on site structure first.
Site structure
Your site's structure is the foundation of your site and your SEO strategy. Without structure, the user could be easily confused or discouraged and bounce right away. And Google doesn't like that.
Use these tips to improve your site's structure and give customers a better experience.
1. Your e-commerce store needs to be on HTTPS. It helps protect customer information, it's trusted by Google, and it even improves your SEO.
2. Speed is critical for e-commerce SEO. As page load times increase, your bounce rate increases dramatically.
3. Don't neglect mobile: By the end of 2017, mobile will account for 50% of digital e-commerce revenue. Optimize your site for mobile ASAP.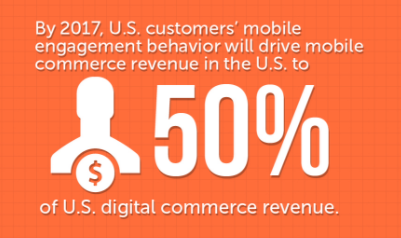 4. Start building high-quality backlinks before your peak season to boost rankings and traffic.
5. Write more compelling meta-descriptions to increase CTRs on organic search. This won't directly impact your rankings, but increasing your CTR can.
6. Add ALT tags to all of your images. Not only does this improve SEO by allowing bots to scan the alt text, but it also helps blind and visually-impaired people understand your images.
7. Start using e-commerce breadcrumbs to improve internal linking and site structure.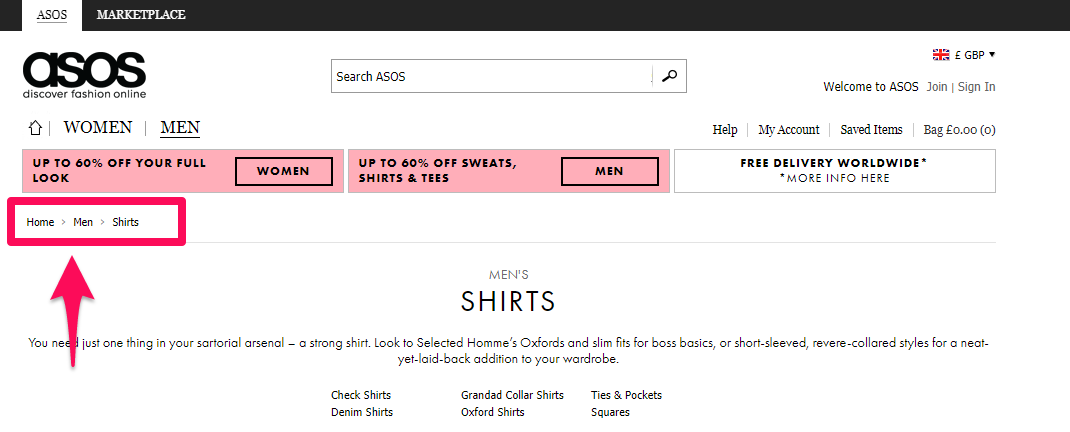 8. If you have an expired or discontinued product, 301-redirect the URL to a newer product page. All SEO value will transfer to the new page.
9. Treat category-based pages (like Men or Women) as individual homepages with their own keywords and content.
10. Structure your URLs in a user-friendly and Google-friendly way:

11. Always offer category-level navigation on your e-commerce store: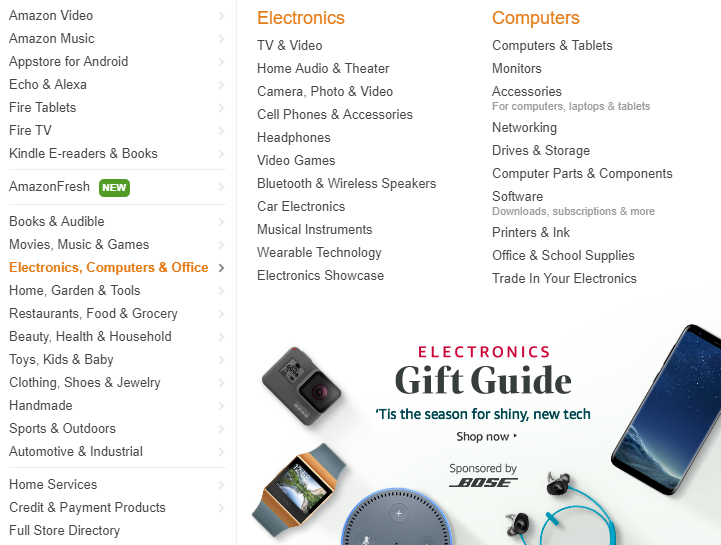 12. Compress your images if you want faster load times and better SEO. Page speed is a big factor in rankings.
13. Don't neglect your marketplace SEO. One store was able to generate 320% more sales in 10 minutes of optimization on Amazon.
14. Optimize your title tag to be 60-70 characters and always include the keyword to grab user attention.
15. Always include social integrations on your product pages for people to share your products and generate more organic traffic.
16. Turn your 404 error pages into a sales-driving machine.
17. Boost your conversion rates by nearly 50% by simply adding live chat to your site.
18. Always build and submit a sitemap and Robots.txt file to Google for scanning and more indexed pages.
19. Be sure to reduce your bounce rate by increasing speed and internal linking. This helps you rank higher.
20. Use internal links to suggest related products or products that other users bought to drive more relevant sales and better your site structure: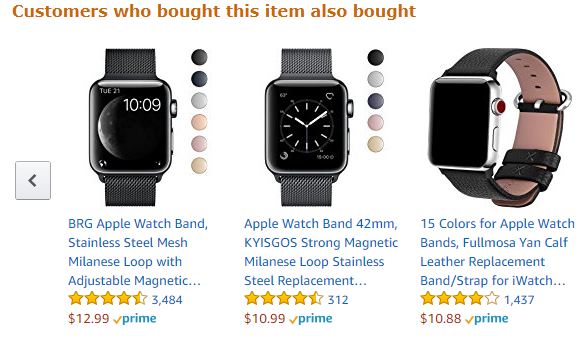 21. Use keywords in anchor text instead of "click here" to rank pages for specific terms.
22. Optimize for the user experience. SEO is all about optimizing for real people now — not search engines. Make your content easily accessible and understandable.
23. Update your calls to action frequently. Optimize them for specific holidays, promotions, and sales.
24. Create an "About Us" page to increase content on-site and give Google more context about which industries you're in and what products you sell.
25. Always use the product name in your meta titles to give the searcher exactly what they are looking for:
26. Focus on long-tail keywords. They have the potential to drive 20,000 more organic searches per month to your e-commerce store.
27. Your homepage should already initiate the selling process. Start by suggesting products that are popular to get people interested fast. This will help reduce the likelihood of a bounce.
For example, check out how Amazon does it: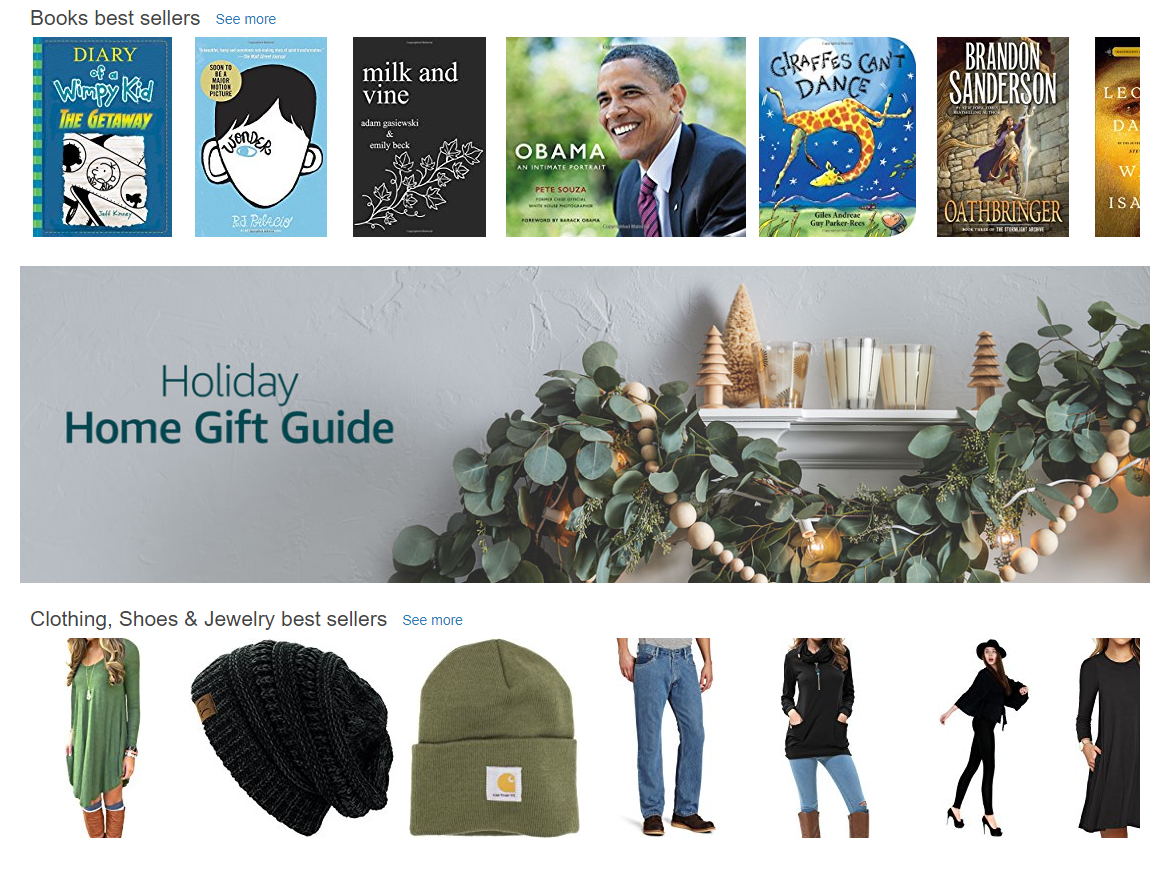 28. Structure category pages with specific keywords. For example, "Men's Basketball Shoes" is a popular keyword that you can also use as a category for your site.
29. Google loves clean, short, keyword-dense URLs. Even for e-commerce. Forget using parameters like "productid=4t4646642." Always include targeted keywords and try to limit odd characters and underscores.
Shorter URLs tend to rank higher on Google's SERPs when compared to long URLs.
30. Activate an SSL certificate. Google gives higher authority to sites that have better security and have updated to SSL.
31. Collect leads on product pages when your product is out of stock. Instead of leaving the page blank, most likely causing a bounce, ask the user to give their email in exchange for stocking notifications:
32. On mobile-optimized versions of your site, make sure images are smaller than 70KB to keep load times fast and smooth.
33. Use terms like "buy online" to give the user an idea of how they can get your product before they even click. Tons of e-commerce stores do this to increase their organic CTR.
34. Be sure to use header tags on your product pages. They are easy to add and improve your HTML structure. For example, you can use the product name as the H1 header tag:

This organizes your content for readers and SEO.
For example, this is how Google often shows rich cards for specific content:
It's always structured using the proper header tags.
35. Use a canonical tag to organize your content and prioritize specific web pages over duplicate pages.
Every web page has duplicate content. This is one of the fastest ways to fix it.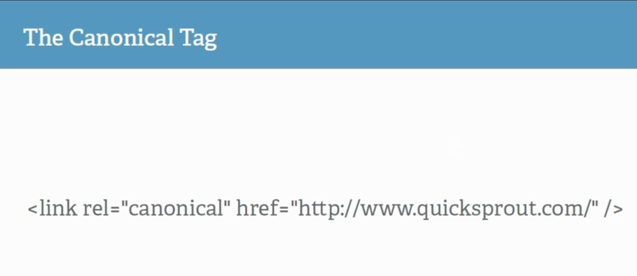 36. Create urgency on product pages and even within your meta descriptions in organic search. This is one of the reasons why Kickstarter campaigns are so effective:
Convince users to buy using urgency-inducing countdowns.
Writing and content creation
Your content and text are just as important as the structure. They tell Google and other search engines why people need to see your site.
37. Include phrases like "Free Shipping" and "On Sale" to maximize your page CTR.
38. On all product and category pages, make sure you have a minimum of 1,000 words of content and use your keyword 3-5 times throughout.
39. Include in-depth, rich product descriptions. Without text, Google has no way to rank you and drive organic search traffic.
40. Create "versus" style posts in which you compare different products that are trending:
41. Use power words to drive sales and action on your product pages. Make your descriptions more compelling with specific language.
42. Write more blog posts more often. HubSpot found that companies that write 16+ blog posts monthly generated the most inbound traffic:
43.  Create holiday gift guides to drive tons of organic traffic to your site. A recent study found that search is the #1 driver of traffic to content.
44. Take advantage of seasonal trends to produce valuable content marketing pieces.
45. Feature user-generated content for better product descriptions, longer content, and better SEO.
46. Write long-form blog posts if you want to rank higher for organic terms: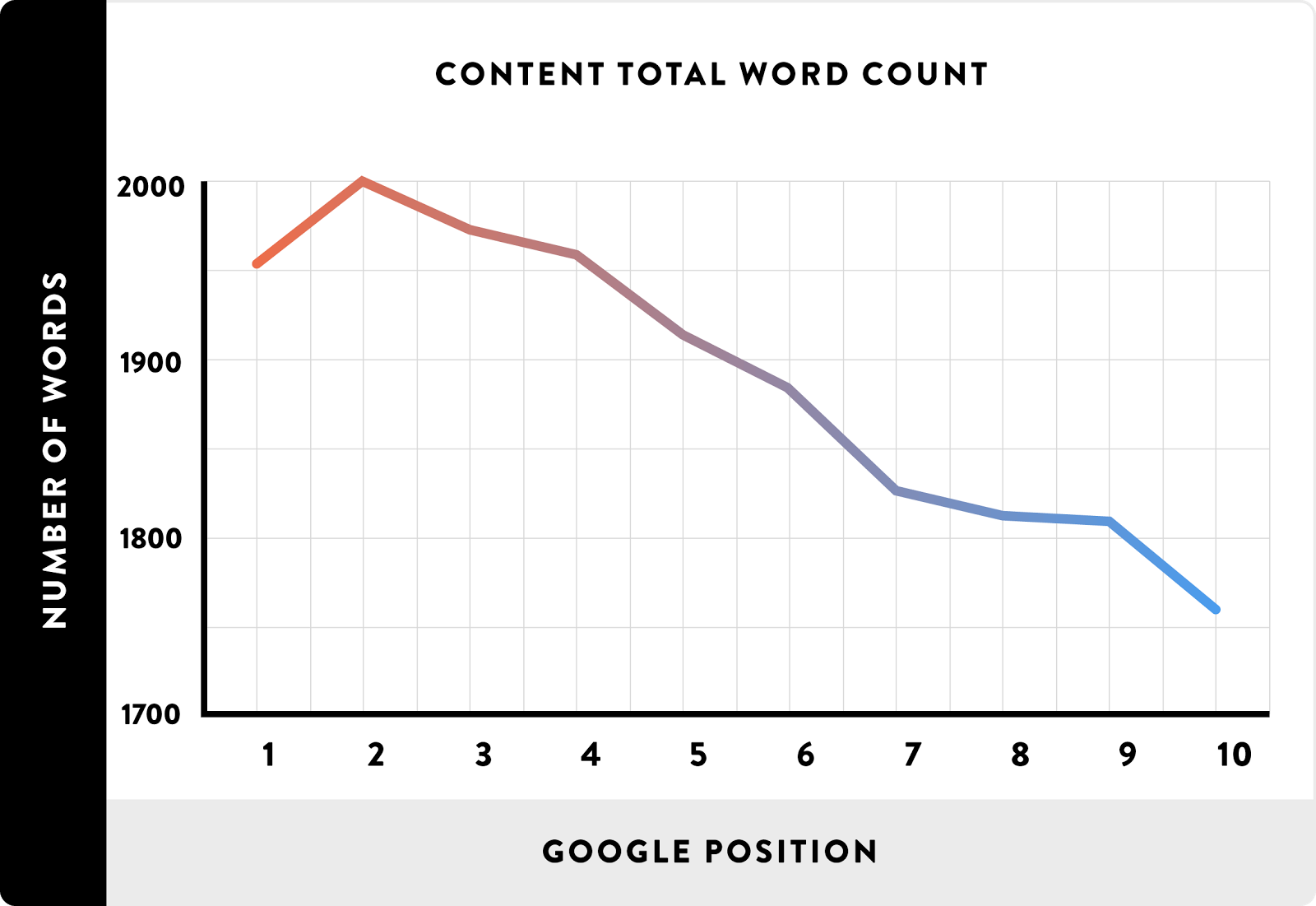 47. Use your blog to produce free content even if it's not long-form. For example, Pura Vida gives away free phone wallpapers on their blog to drive traffic.
48. Take your product descriptions to the next level. Almost all product descriptions can benefit from better structure and more content. Follow this structure to create more content for each product: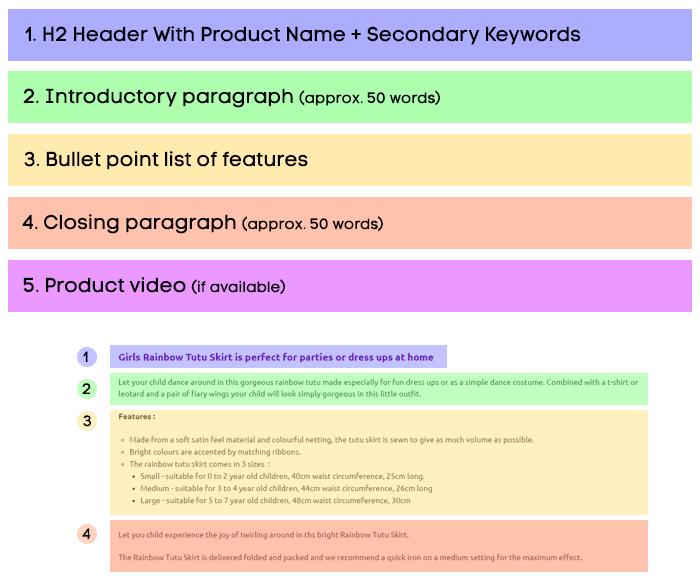 49. Create funnel-based content for each stage of the buying cycle. Buyers don't always purchase instantly. Creating customized content (i.e., "Benefits of Using XX Product for XX") can help push them in the right direction.
50. Always use video content for product demos. Forbes and HubSpot both found that adding video content to your site can boost SEO and sales.
51. Write head-to-head product reviews comparing your own product to your competitors'. This is a great way to showcase your strengths while producing content that engages users. The better the content, the more organic traffic you'll get.
Promotion and brand awareness
If you aren't promoting your e-commerce store or boosting brand awareness, you're missing out on some easy revenue. And you're missing out on some powerful SEO juice.
52. Social proof is a powerful way to increase conversions. 85% of consumers trust social proof as much as personal recommendations.
53. Don't neglect paid search. It can be a great driver of brand awareness that leads to an organic purchase (last-touch bias).
54. Use Schema markup to get aggregate, star-based reviews next to your products in organic search: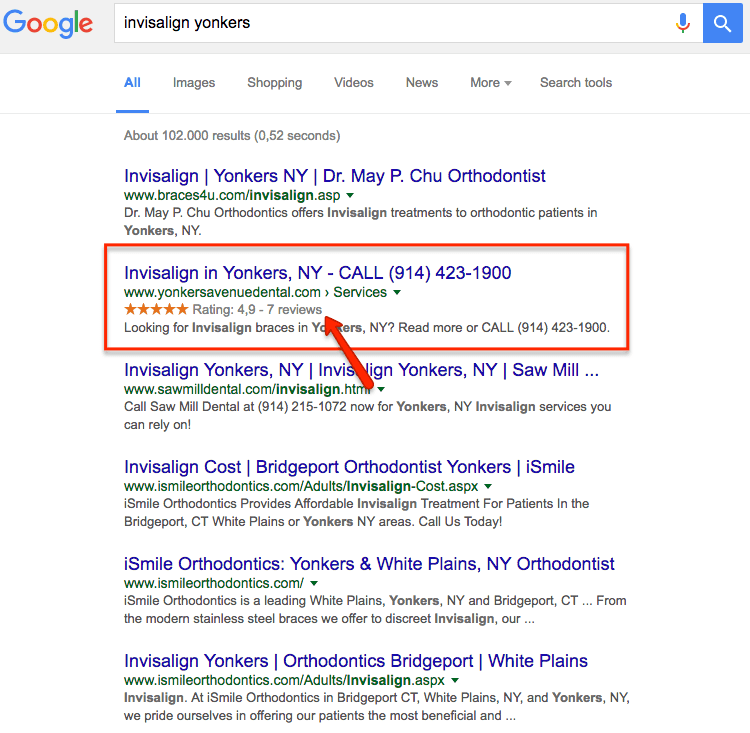 55. 38% of e-commerce product searches start on Amazon. Make sure your product is listed and linked back to your site.
56. According to Google, links and content are the biggest factors for organic rankings. Produce content and share it often to build links.
57. Contact popular bloggers in your product niche and ask them to review your products. This will get you links fast on roundup-style posts:
58. Allow buyers to leave reviews to help increase content on your product pages.
59. Always have consistent branding. This can help increase your organic CTR, which improves SEO rankings.
60. Start implementing a guest blogging strategy to drive more traffic and links back to your site. This can also help you increase brand awareness.
61. Take advantage of rich snippets to give better product descriptions and increase your click-through rate on organic results:
62. Bid on branded PPC terms to dominate the organic results for your company. This ensures that all organic searches for your store result in a click to your site.
63. Write unbiased review content for your blog surrounding products that you sell. For example, do you sell shoes? Write a specific post reviewing multiple shoe products to generate traffic without blatantly promoting your products.
64. Start an affiliate program to get bloggers writing about and promoting your products on your site. This will not only generate more sales, but it will also increase your site backlinks, giving you more authority and better rankings.
Poster Gilly used this as one of their main growth strategies to build a one million dollar market place.
65. Use a broken link-building strategy to acquire more links fast. Google roundup posts like "Top 10 makeup products" and click all the links for each product. If there are broken links, contact the site and ask them to replace them with your products.
Brian Dean of Backlinko successfully increased his search traffic by 348% in 7 days by doing this:
66. Google loves natural links. Donate to a non-profit organization or start a partnership/cross-promotion with a local charity to get a link on their site.
67. Sponsor a local event or conference to get a link on a high-authority site and get better recognition for your brand. Do this by searching for local events and contacting them to sponsor.
68. Get your company listed on review sites and applications like Yelp. This will help you increase local sales and give yourself another shot at driving organic traffic from search terms.
69. If your business is also local, be sure to list it on Moz Local to drive tons of traffic to both your e-commerce shop and your local store.
70. Participate in Reddit forums related to your store products. For example, Jimmy Hickey of  Findlay Hats was able to drive $28,000 in sales by posting on Reddit forums about his hat company.
71. Encourage users to leave reviews when they buy a product by sending automated email drip messages. Amazon does a wonderful job of this:
Helpful tools
All of these SEO tips might be overwhelming. But you don't have to do it alone.
There are tons of helpful tools that can do some of the heavy lifting on your e-commerce site for you. Try them out to automate your optimization and cut your time spent on SEO in half.
72. Take advantage of Google Shopping. The platform has higher conversion rates than most forms of PPC and a lower cost per click.
73. Redo your keyword research for every page on your site. Keywords and search trends change over time. Use Google Trends to analyze them.

74. Enable internal site search on Analytics to get keyword data on what your site visitors are looking for:
75. Leverage a tool like Crazy Egg to see a heatmap of how users navigate your site and how you can optimize it for more sales.
76. Find popular keywords that you're already ranking for and target them harder with the Search Console.
77. Set up e-commerce tracking in Analytics to collect data on HTML and JavaScript to increase site speed and scanning.
78. Use the AdWords Keyword Planner to find high-intent, purchase-based keywords that will drive organic sales:
79. Always conduct competitor research to see how other stores are getting valuable backlinks. Do this on Moz's Open Site Explorer.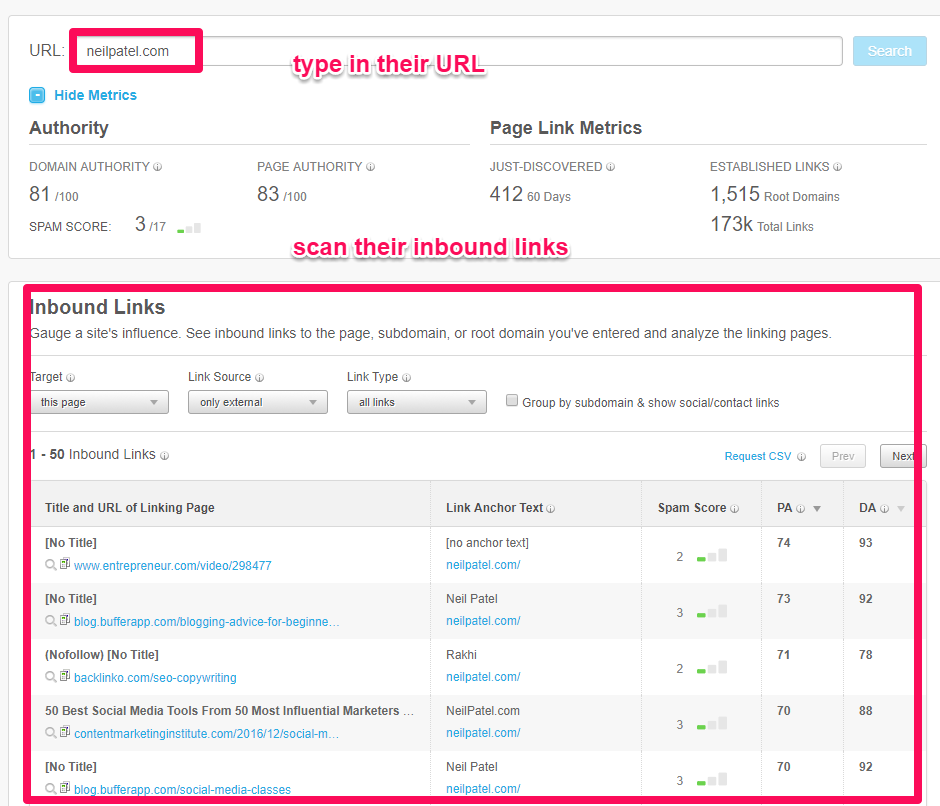 80. Install the Yoast SEO Plugin for WordPress to clean up any missed on-page SEO tasks.
81. Use the LSI Keyword Generator to produce semantic keywords and add more context to your pages so you show up for multiple search terms.
82. Use Siteliner to scan your site for duplicate content that negatively impacts SEO.
83. Add social sharing buttons with AddThis.
84. Use Pinterest to increase your organic traffic by 67.55% in just 10 minutes.
85. Use Amazon suggestions to generate tons of real keyword searches for products that you sell. This will help you better optimize your products for the most common searches:
86. Use Amazon suggestions to get ideas for product categories and how to better your on-site store structure:
87. Use the Keyword Tool Dominator to scrape keywords from Amazon, Google, and YouTube for fast keyword research:

88. Use ScreamingFrog to crawl your site for any 404 errors, duplicate content, and more.
89. Turn your blog into a powerhouse of content by crafting a distinct voice. For example, Williams Sonoma calls their blog "Taste" and often provides easy-to-follow, interactive recipe guides:
90. Use Mention to be made aware of any brand mentions that you get. This can help you acquire backlinks when a site forgets to add your link but mentions your brand name.
91. Target keywords that you are already ranking for on the second page for quick, easy wins. Do this on Ahrefs by using the following parameters when searching for your site:
92. Get product title tag ideas by searching for generic keywords and using Google's related searches tab. Scroll down to the bottom of a search to get a big list of keywords:
93. Create tons of great video-based content and product demos for free using Biteable.
94. Create link-bait content that applies to your industry. Link-bait content usually comes in the form of infographics or visual content that is popular and shared virally. You can do this using a tool like Canva.
95. You have 7 seconds to get the attention of a user when it comes to reading your content. If your content structure isn't readable, people won't stay on your site. Be sure to double check it using Readable.
96. Use Quick Sprout to quickly analyze your on-page SEO and to make improvements on your site that could lead to big increases in traffic and CTR.
97. Use Quora to answer questions related to the products you sell. This gives you the chance to genuinely help users while also being able to link back to your products and store.
98. Use Google's free Mobile Testing Tool to make sure your mobile e-commerce site is optimized. It also gives you actionable tips to improve it.
99. Scout for keywords with high intent to purchase. You can do this by piggybacking off of the existing PPC terms of your competitors. Search their site using SEMrush to find out which terms they are bidding on.
Now target those keywords on your organic pages.
100. Audit your online store using Raven Tools to uncover any lingering SEO issues that might be hiding behind the curtain. SEO issues aren't always black and white, and using a tool to uncover them is critically important for fixing issues that impact your site.
101. As with any new goal or task in digital marketing, you should always be realistic. These tips will help you increase your SEO strength, but remember that it won't come instantly.
Try setting SMART goals before diving in head first.
Conclusion
Getting more organic traffic to your e-commerce store is tough.
But that doesn't mean it's impossible.
Sometimes you need a little help to increase click-through rates, boost organic traffic, and target the right customers.
These 101 strategies are ideal for e-commerce stores. You can use them whether you sell exclusively online or have a brick-and-mortar store, too.
Remember that SEO matters just as much for e-commerce as it does for other businesses. You have to create content if you want to rank.
From product descriptions and external links to blog posts and infographics, you have lots of opportunities to put your business on the map.
Or, at least, in the SERPs.
Follow the 101 tips in this post to increase your SEO strength and bring in more sales than ever before.
What tips do you use to increase your SEO strength for your e-commerce store?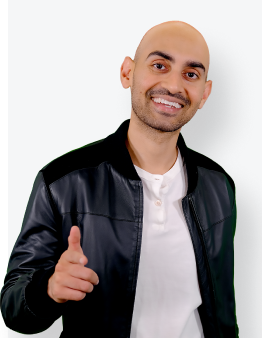 See How My Agency Can Drive Massive Amounts of Traffic to Your Website
SEO - unlock massive amounts of SEO traffic. See real results.
Content Marketing - our team creates epic content that will get shared, get links, and attract traffic.
Paid Media - effective paid strategies with clear ROI.