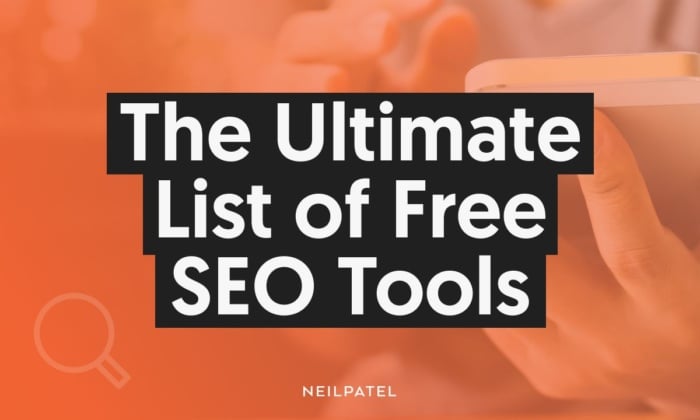 Who says you have to spend money to get more traffic?
There are tons of free SEO tools that can help you drive more traffic. Sure, you may know of some, like Ubersuggest, but there are many more options than just my own tool.
Before I dive into the tools, I've broken them down into the following categories:
Keyword Research
Content Marketing
Technical SEO
Link Building
Rank Tracking
So, are you ready to dive in? Let's get started!
What Are SEO Tools?
SEO tools are software that works to help marketers improve their site's visibility and ranking on search engines such as Google, Bing, and Yahoo.
These tools can be used for a variety of tasks.
If you use SEO tools, you can streamline keyword research, competitor analysis, on-page optimization, backlink analysis, and more. Some examples of SEO tools include:
Keyword research SEO tools: Identify the most relevant and profitable keywords for a website with these tools.
Content marketing SEO tools: It's important to note that these tools are best for identifying opportunities and tracking progress. They should be used with an extensive content marketing strategy and not as a replacement for creating high-quality and engaging content.
Technical SEO tools: Find and fix technical issues that may be impacting your site's SEO.
Link building SEO tools: Help identify opportunities for link building and tracking progress.
Rank tracking SEO tools: These tools help track a website's search engine rankings for specific keywords over time.
I'll go over a list of multiple SEO tools out there that can help you including, free SEO tools.
But let's talk about why they'll be a game changer for your SEO strategy.
Why You Need to Use SEO Tools
You want to make sure your website is getting the traffic it deserves, and that's why you need SEO tools.

I get it.

It can be nerve-wracking trying to put together content people actually need and want to see.

With SEO tools, you get an assistant, so to speak.

They're easy-to-use and you don't have to compile results – the tools do it for you. Don't think that these are going to be a replacement for the expertise of an SEO professional. What these can do is help you get better insights and save time with the tedious tasks so you can focus on what matters most.
The good news is that there are plenty of free SEO tools out there that can help you identify problems with your site and figure out what kind of changes need to be made for better results.
So, let's take a look at some of these tools so you can start putting them into action.
Free SEO Tools for Keyword Research
All of the tools in this category will help you find more keywords. Many of them have different ways of coming up with keyword suggestions, so you may want to check them all out.
Ubersuggest
I know I also mentioned Ubersuggest before, but it also has a free rank-tracking feature. You can get to it by doing the following:
Step #1: Enter Your URL and Click "Search"
Step #2: Click "Dashboard" on the Left Sidebar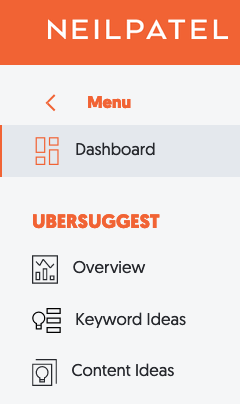 Step #3: Click on "New Project" and go through the flow to add your website and keywords you want to track.
Step #4: Click on "Tracked Keywords"

Step #5: Monitor Your Rankings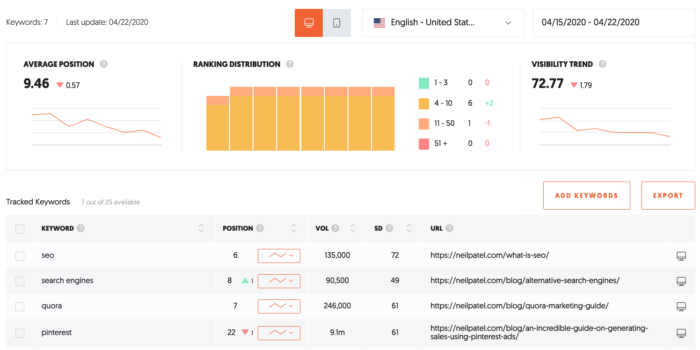 It provides the same features as those paid rank trackers. You can track your rankings daily for any keyword or groups of keywords for any country, city, or county.
It also saves your data for you to go back as far as you want to see if your rankings have been increasing or decreasing.
Answer the Public
Answer The Public leverages Google Suggest to find all of the questions people may have related to any industry or keyword.
Just type in a keyword, and it will give you a laundry list of questions people are searching for related to that keyword.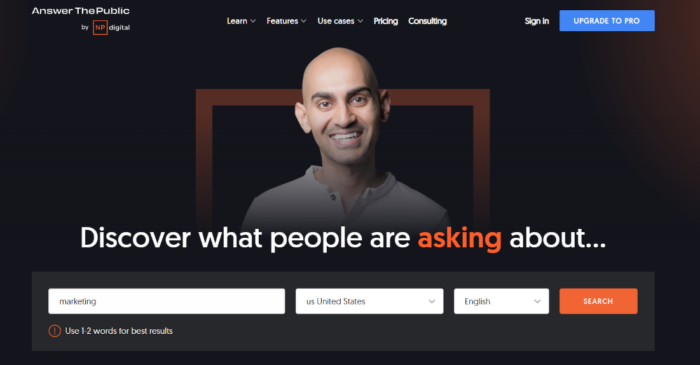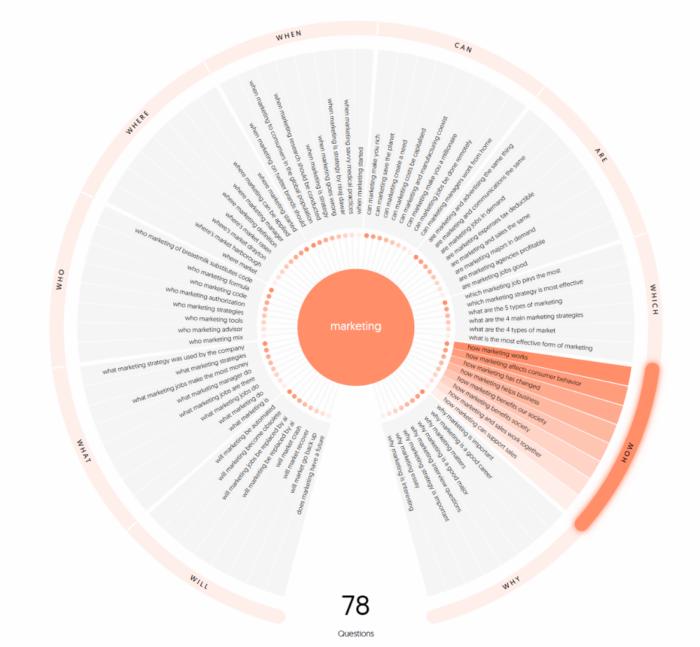 Also, this tool is now part of the NP Digital family. So, similar to Ubersuggest, it also shows you comparison and preposition-related keywords.
I like the tool because compared to any competing tool, it represents the data in nice visuals.
KeywordTool.io
SEO doesn't just exist on Google. You can also rank higher on Amazon, YouTube, Bing, and tons of other sites.
KeywordTool.io uses the same concept as Google Suggest, but for a handful of sites like Amazon, Play Store, and YouTube.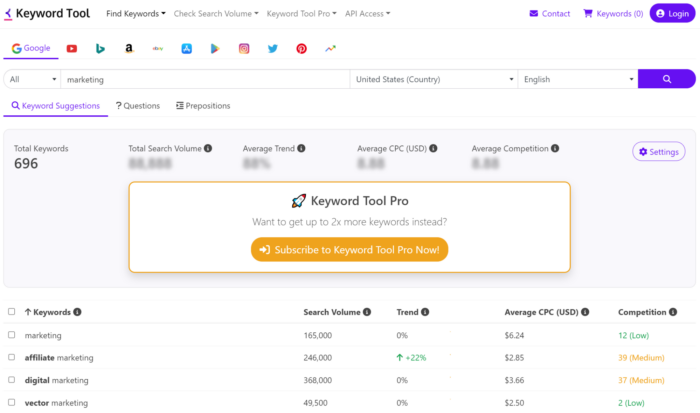 If you are performing SEO on sites other than Google, you should check out KeywordTool.io.
Google Keyword Planner
Of course, the search giant, Google, has its own keyword research tool.
Google Keyword Planner gives you suggestions as well as CPC data and click estimates.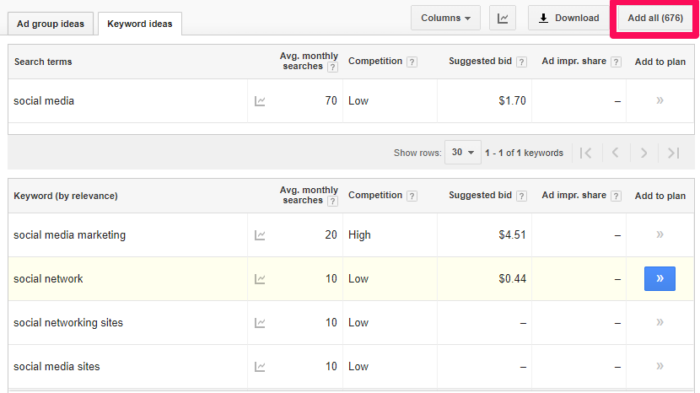 You'll also notice that many other keyword tools have CPC data, but chances are they are pulling it from Google Keyword Planner.
When using Keyword Planner, look for terms with a high CPC as they tend to convert well when you rank for them organically.
Google Trends
Out of all the tools on the list, I probably use Google Trends three to four times a week. That's how much I love it.
What I love about Trends is that it shows you what is hot right now. In addition to that, it tells you if an industry is getting less search volume or more over time.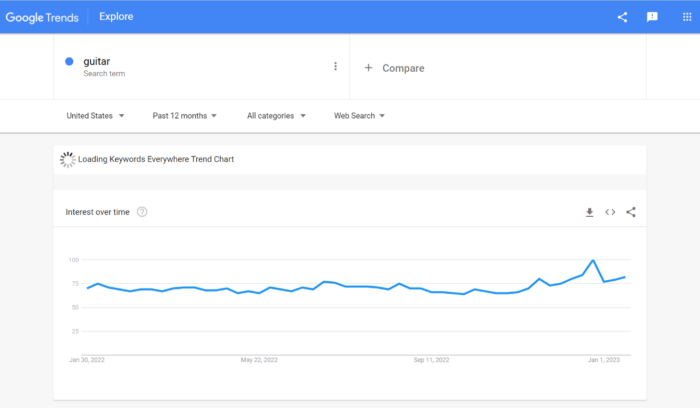 You can also filter your data based on a specific country or look at the data from a global perspective.
Soovle
Soovle takes the concept of Google Suggest (autocomplete) but for many popular sites around the web.
Soovle pulls all popular keywords on Google, YouTube, Amazon, Wikipedia, Bing, Yahoo, and Answers.com.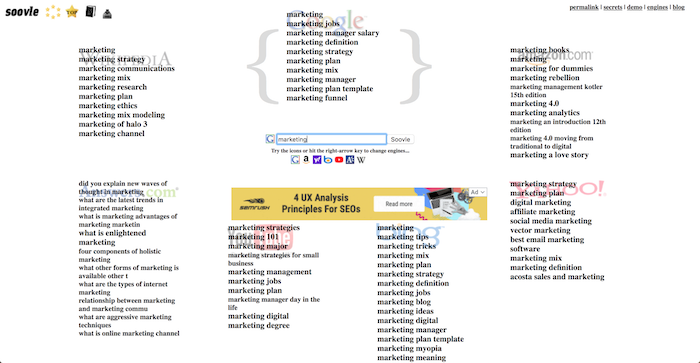 Getting a database pull of popular keywords will help you rank high in the SERPs. Knowing that these keywords are popular on Google already, half the hard work of finding topics to base your content on is already done for you.
AdWords and SEO Permutation Generator
The AdWords and SEO Permutation Generator is a super simple tool that helps you get creative with your keyword research.
You enter a handful of terms you want to target, combining them to make different variations for you.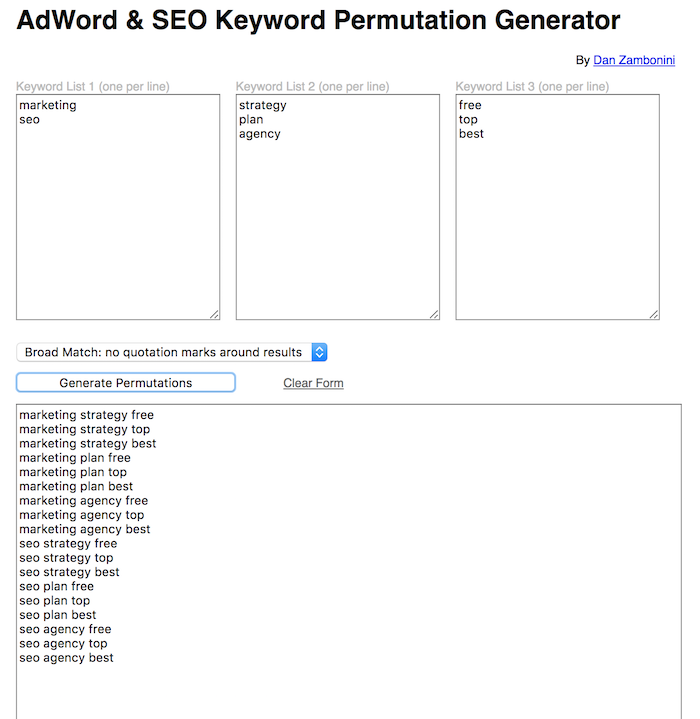 Not all keywords will be popular in search volume, but it will give you a sense of how you can go after long-tail variations within your site.
Keyworddit
Reddit has many categories (subreddits), and Keyworddit helps you find all of the keywords within that subreddit.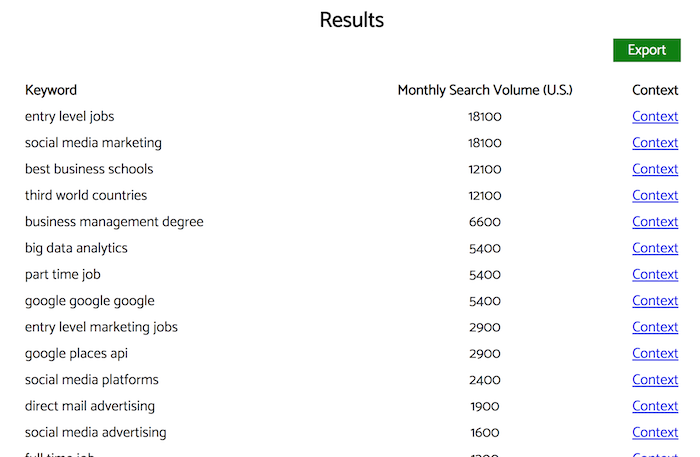 What's neat is it even breaks down the volume for each of those keywords. That way, you can quickly see if any are worth going after.
Generally speaking, you'll want to use tools like this because it will give you a new perspective on keyword research.
Pulling results from Google is something that all SEOs already do. Because of that, you need to use other sources if you want to get a leg up on your competition.
Bulk Keyword Generator
The Bulk Keyword Generator by Higher Visibility does keyword research a bit differently than most of the keyword tools out there.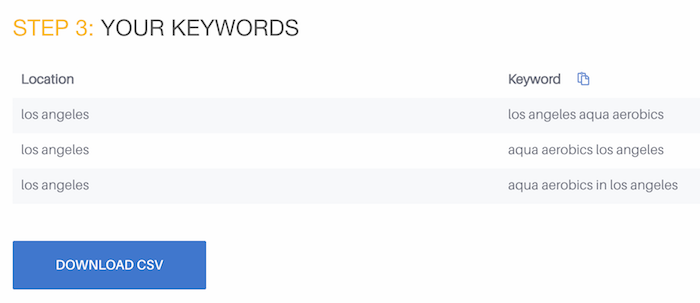 First, you pick a business category. Then you select the type of business you have and enter in any locations you are targeting.
You'll then be given a list of keywords that you can potentially target.
I like this tool because it makes things super simple, especially if you are new to SEO.
WordTracker Scout
WordTracker is a browser extension that gives you a list of keyword ideas from any web page.
Just browse any site or check out your competition, click a button, and boom, you are given ideas on keywords that other people are using.
It breaks the keywords down by relevance and volume.
SearchVolume.io
When you are doing keyword research, how do you know a keyword is getting enough searches?
SearchVolume.io lets you bulk upload up to 800 keywords, and it tells you how popular each keyword is.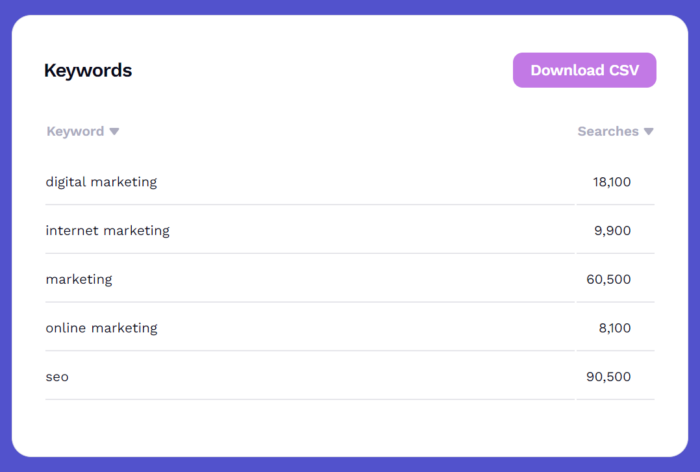 The tool also works for a handful of other regions, such as Brazil, France, and Italy.
Google Location Changer
SERanking has a neat tool that works well if you are doing international SEO.
Their Google Location Changer allows you to search Google in any country or city. Just type in a keyword, and you'll see who ranks.

Using this tool in combination with WordTracker Scout can give you unique keyword suggestions.
Keywords Everywhere
Need to do keyword research on the go?
With Keywords Everywhere you can get accurate metrics whenever you need them using this extension.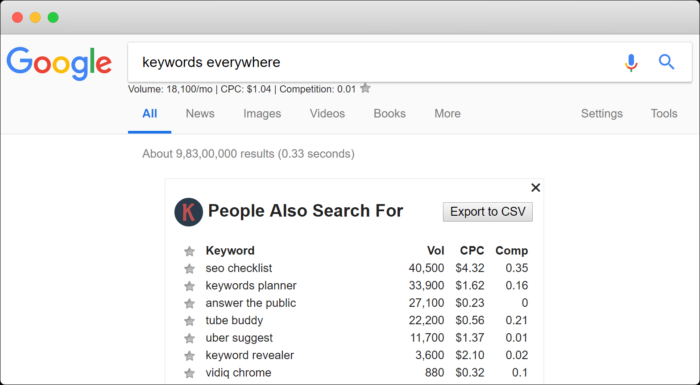 This browser add-on lets you experience keyword monthly search volume, CPC, and competition data from numerous websites.
Save a lot of time that you would have otherwise spent copying data from one website while searching for search volume on another. Keywords Everywhere provides precise search volume, CPC, and competition data to help you locate long-tail terms.
Also Asked
People in your audience ask thousands of questions every day.
As a marketer, you want to get them the right answers.
I like using this tool because it humanizes results. With Also Asked you can find questions people ask.
Get insights into search intent in real time that people are asking in relation to your branded and nonbranded keywords to see the topics in question.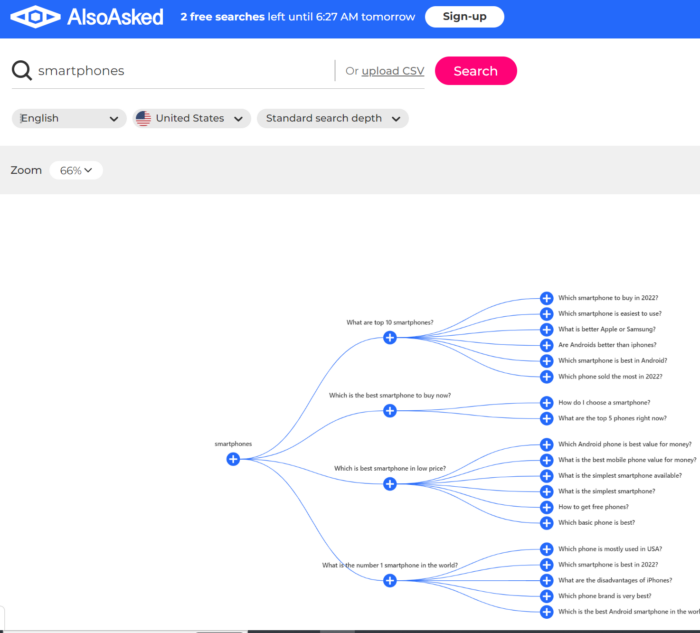 Also Asked data returns the most closely related questions to each given user's query, allowing you to improve your content and demonstrate to search engines that your page is most likely the best potential result.
This also comes in handy with long-tail queries with the ability to structure content effectively like improving better converting PPC ads.
SEMRush (Limited Functionality)
Many argue SEMRush is one of the best SEO tools out there. 
From keyword research to bringing in traffic to link building to strengthen your backlink profile, I understand why people say this.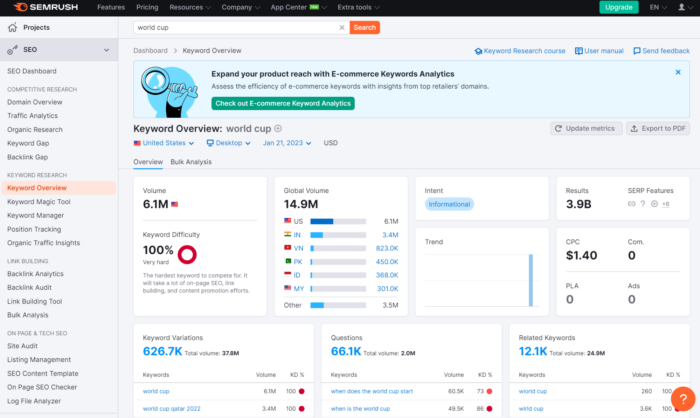 This is software that assists with digital marketing techniques such as SEO campaigns. As an all-in-one digital marketing program, it allows you to run SEO, PPC, social media, and content marketing campaigns.
You can use SEMrush to identify trends in your industry area. It examines your on-page SEO and advises you on how to optimize your pages. This allows you to better understand your website and improve it for SEO to increase lead generation.
Use SEMrush toolkits for various reports and tools that you may configure to better understand your campaign. Even if you can't fully take advantage of it with the free version, it's still worth adding in your toolkit.
Free SEO Tools for Content Marketing
Content is what will drive the traffic you're aiming for to your site. However, you don't have to come up with every topic idea on your own or measure how it's impacting your audience.
Here are free content marketing tools that can help you get the most out of your search traffic.
Google Analytics
If you're not yet using Google Analytics, I recommend you start as soon as possible. There is no other data source that provides high-quality and detailed information like Google Analytics.
In a Google-dominated era, it's what we have to work with. Most of the other data tools simply piggyback on Google's data using the API.
You can't ignore Google Analytics for content marketing or SEO. The addition of GA4 ups the ante to capture the measurement of event-based data to better understand the customer journey. Virtually all the actionable and important data about site visitors, traffic, etc., comes from this critical source.
Google Search Console
Google Search Console is the most unique rank tracking tool out there.
Because this tool is from Google, it can tell you your average ranking for any one of your pages per country.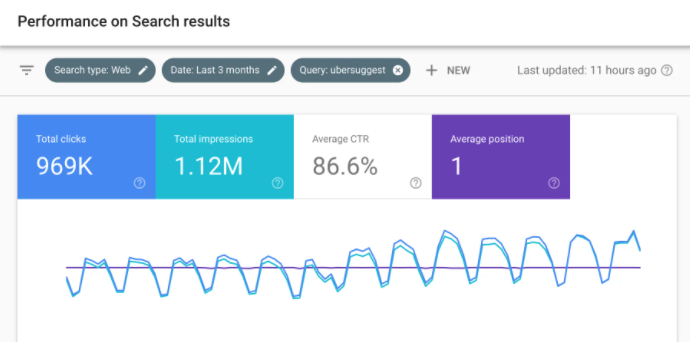 And because the data comes from them, they average it out to give you accurate information.
You can also go back 16 months and see how your rankings have changed over time.
Because if there is something wrong with your site, such as it getting hacked, it will notify you.
It even tells you the pages that were indexed and which ones aren't.
One thing that you have to do within your Search Console is to submit an XML sitemap.
Content Ideas
Ubersuggest has a feature similar to Buzzsumo, but it is 100% free. It's called Content Ideas.
All you have to do is enter in a keyword or phrase, and it will show you all of the popular blog posts that contain that term.
The blog posts are then sorted by social shares, backlinks, and search traffic.
This helps you create content around topics people want to read, which means more traffic.
Hreflang Tag Generator
One of my biggest traffic gains has come from translating my content.
A lot of people ask me if they would be penalized for duplicating and translating their content.
The answer is no.
All you need to do is use the Hreflang Tag Generator.
This tool creates tags for your HTML code, so Google knows you are targeting specific languages and countries with certain content pages.
SEOPresser Title Generator
For every 10 people that see your headline, only 2 on average will continue to read your content.
In other words, content marketing is all about the headline.
If you are struggling to create headlines, check out this title generator.
Just insert a keyword or phrase, and it will generate dozens of suggestions for you.
Title Capitalization Tool
Not sure which words in your title should be capitalized?
This Title Capitalization tool will take care of that for you.

It may not sound important to you, but if your titles look off, people may not click through from SERP results to read your content, which can decrease your rankings over time.
Grammarly
Every SEO should be using Grammarly.
Which do you think Google prefers? Ranking a blog post that reads well or one that contains a lot of spelling and grammar errors?
Typos can impact your reader's experience and the conversion of your content because it comes across as not thorough or credible.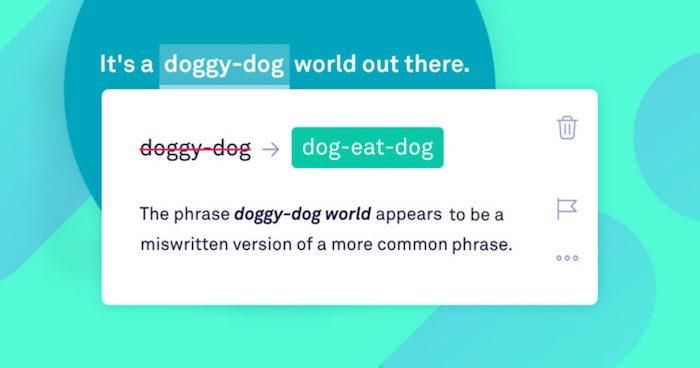 Grammarly helps you avoid spelling mistakes. This is really important if you want to rank on Google.
Google SERP Preview Tool
Have you noticed that some listings on Google get cut off because the title is too long?
A big misconception is Google uses character counts for meta tags. In reality, they count pixels.
Google SERP Tool will tell you how many pixels your meta tags contain and if they will get cut off by Google.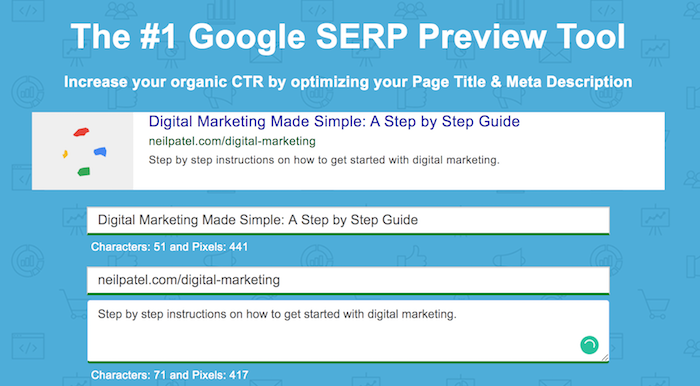 It also shows you a preview of what your web pages will look like on Google.
Buzzsumo
What's the buzz about BuzzSumo? 
Well, it's a cloud-based software that everyone enjoys to find dynamic social and search engagement, content, and outreach options.
You can discover fresh keywords, popular articles, consumer questions, and content success while keeping track of what matters most to your brand.
Buzzsumo collects information on what topics are receiving the most attention by searching across many social platforms. It examines where specific issues are discussed and how much attention they receive.
SpyFu
Just as the name suggests, SpyFu is all about spying on your competitors. Use the SEO marketing suite, conduct backlink outreach, perform a competitive analysis, and more. 
The features offered can boost your marketing revenue in SEO and PPC profits.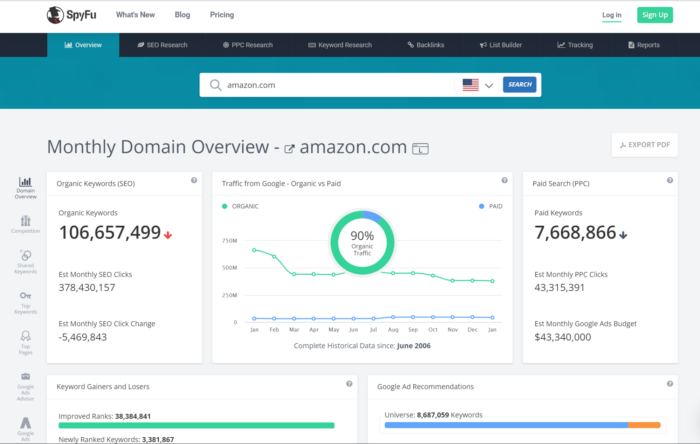 Stay up to date with tracking keywords and outputting custom reports to turn data into customers.
Make better contact connections to build partnerships or generate sales and monitor your SEO ranking to drive more traffic to your website.
Free SEO Tools for Rank Tracking
Google Analytics is a great tool to show you your overall traffic, but it doesn't tell you where you rank.
If you want to track your rankings, you'll need to use other (free) SEO tools.
Bulk Google Rank Checker
The Bulk Google Rank Checker is a real-time tool for retrieving rankings for your website or competitors' websites. 
You can input up to ten keywords to see how you're ranking for them in over 10 different countries on desktop and 5 countries on mobile.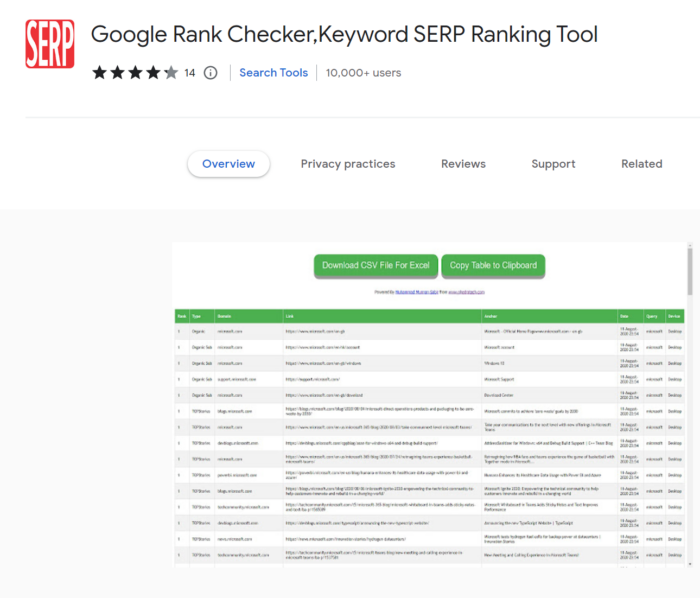 Extract those Google results and analyze your own rankings or competitors. All it takes is a simple click within the extension to get started and you can export the data for further reporting.
Serprobot
Serprobot is a free online ranking checker that allows you to find your website's search engine ranking position in real time.
The software allows you to easily track the ranking of your website. Serprobot monitors your keywords to reveal how your site and competitors are performing.
You can get results for automated checks, reports, alerts, and more.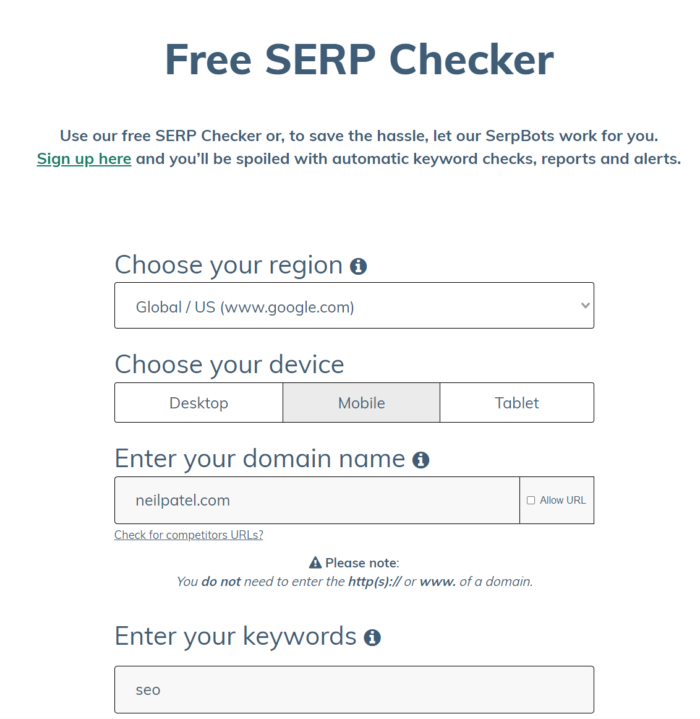 Free SEO Tools for Link Building
You used to have to pay for tools if you wanted link data, but that's not the case anymore. Here are the free link tools you can use.
MozBar
This is probably one of the most popular link tools.
Even though Google doesn't use domain authority, in general, the higher the authority of a site that is linking to you, the better off you are.
MozBar shows you the domain authority and page authority of every page on the web.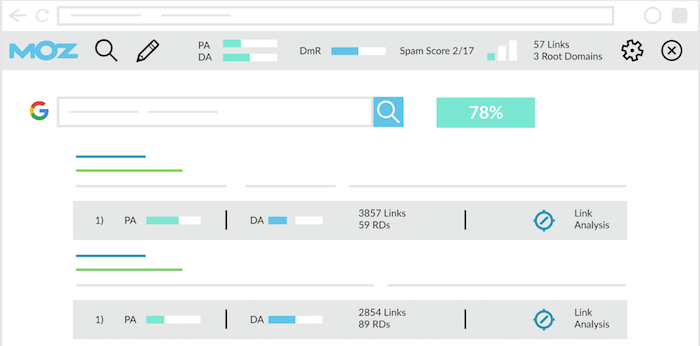 If you are going to build links, focus on the sites with the highest authority.
SEOgadget for Excel
If you are like me, you probably love using Excel when you are building links.
SEOgadget for Excel makes it really easy to pull in data from Majestic and Moz.

If you haven't tried this yet, you should consider it. It will make it easier for you to find new insights and run your own calculations.
Backlinks
Backlinks is a free tool that shows you all of your backlinks. There are no limits in row count or anything like that. You can just see everyone who links to you.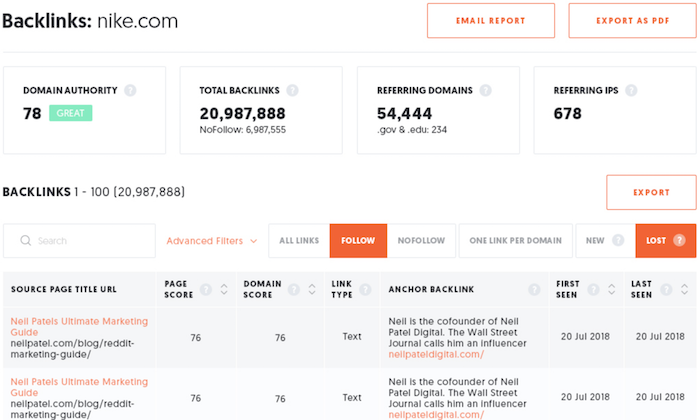 You can see if any of your links are dofollow or nofollow as well as the anchor text.
You can filter the results to find backlink opportunities when researching competitors, and you have the option to look up link data on a domain, subdomain, or a specific URL.
It will also show when a link was first found and last crawled and the authority of each link.
ClickMinded Domain Authority Checker
Tired of looking up the domain and page authority manually on each of your pages or sites?
This Domain Authority Checker helps by allowing you to check multiple pages at once.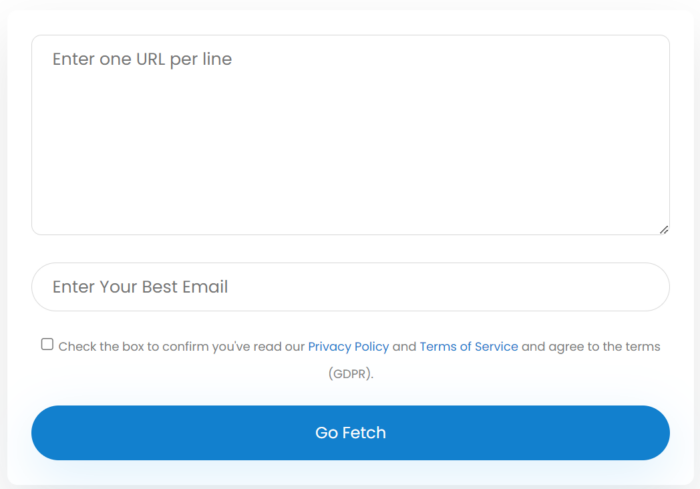 Just add a list of URLs, and within seconds, you'll have a list of your page authority per URL. You can also do the same for domains and upload dozens of domains at once.
Majestic SEO
This is one of the largest link index databases.
That means endless opportunities and contacts. You'll have access to award-winning data from one of SEO's most established brands with Majestic SEO.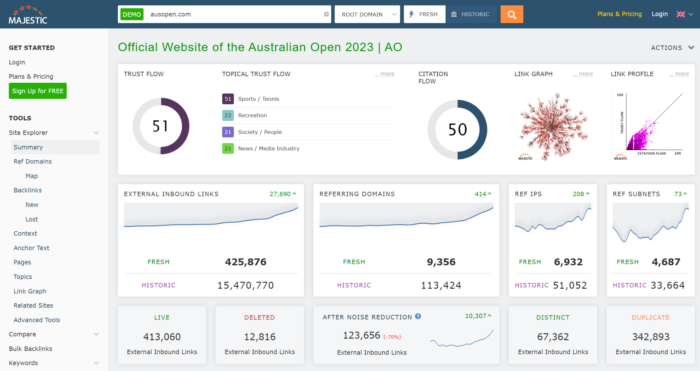 Developing your backlink strategies can get better by building strong campaigns, driving organic traffic, and boosting your rankings using this database.
Respona
Respona will be the link building software that helps you scale relevant backlinks to boost your organic traffic.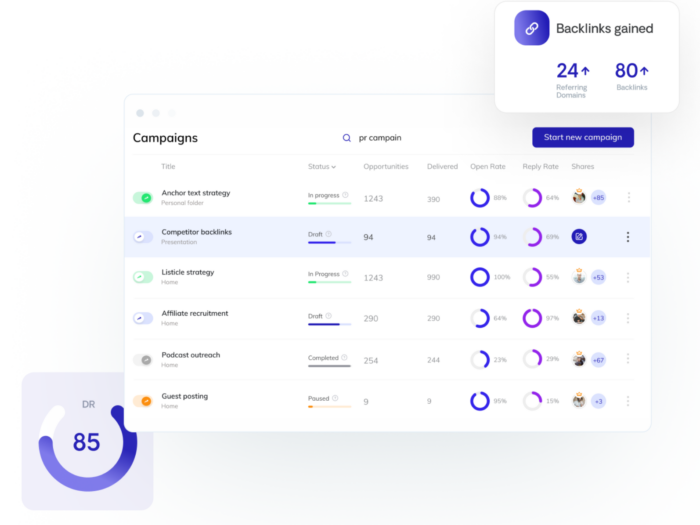 You can streamline your link building process in just five steps, making sure your pitch and contacts are all in one place. It makes it easy to follow up or ping a contact again.
Being able to add content pieces that make sense for the contact to backlink to is a game-changing feature you can take advantage of.
Hunter.io
If you're going to be link building, it'll be helpful to get connected to who will help you gain backlinks.
This extension with Hunter.io can help you find the contacts you need when you're browsing potential domains and brands to link with.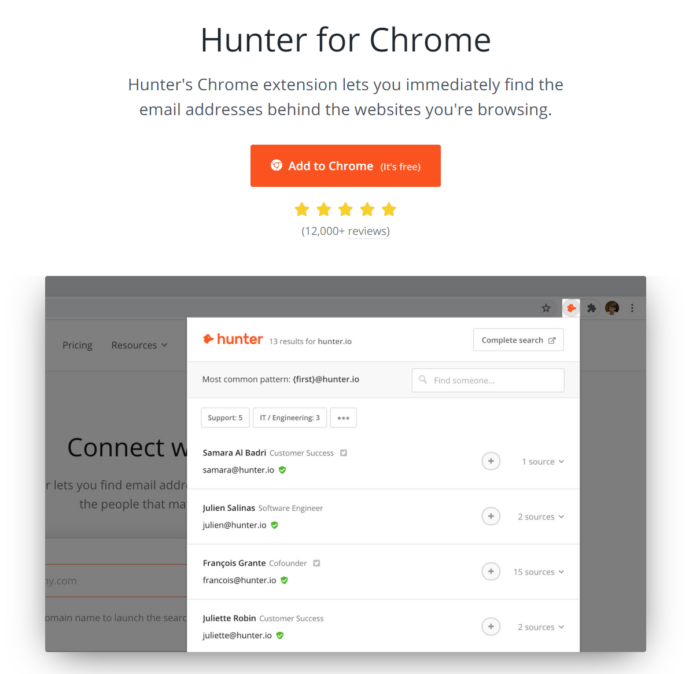 You can also verify the address with their email checker to build a valid contact list.
Get in touch with who will help you make a difference with just a quick search using the software.
Whitespark
Whitespark is a product getting a steady stream of good reviews from Google.
You can improve your rankings and track local SEO success using their free Google SEO tools.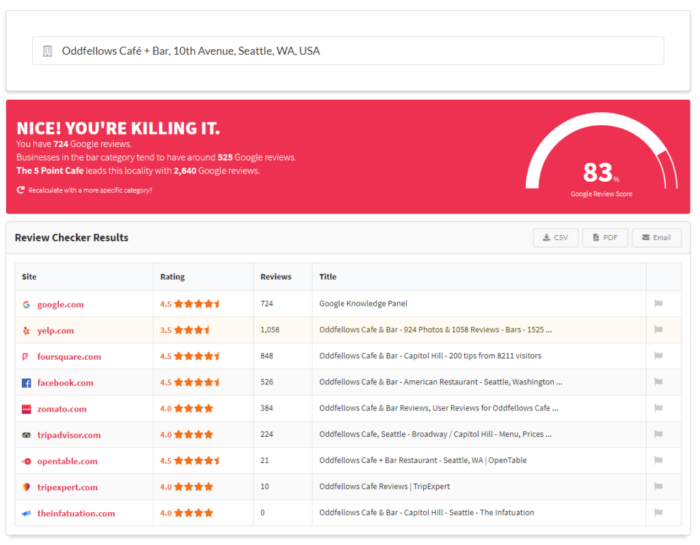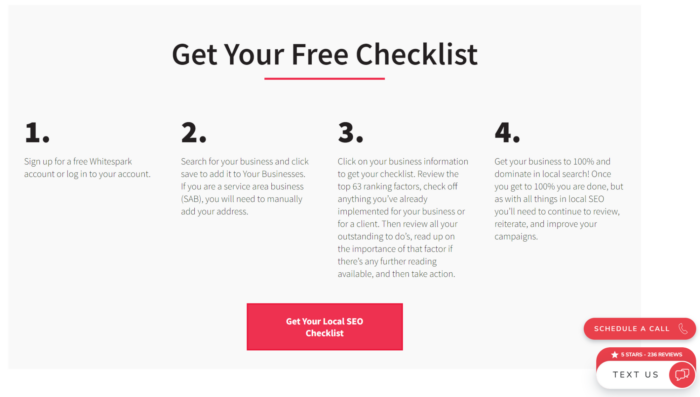 Of their free SEO tools online, there is a review checker, free local SEO checklist, and Google Review link generator.
You can earn reviews and win customers with their software to use local search to improve your rank and build your reputation.
Free SEO Tools for Technical SEO
SEO has changed. You can no longer just do a few things and expect your site to rank well. You have to do everything if you expect to beat your competition.
And when I mean everything, that includes technical SEO.
SEO Analyzer
If you haven't already, try running your URL through my SEO Analyzer.
It will tell you what's wrong with each of your web pages.
From duplicate meta tags and redirect errors to sitemaps and much more, it pretty much looks at every major factor when it comes to SEO.
It will even tell you your overall site speed and what you need to fix to get the maximum results.
And if you register for a free account, it automatically checks for errors each week on your behalf.
Google Analytics Referrer Spam Killer
When you are doing SEO, there is a good chance that your Google Analytics gets messed up by referral spam.
Google Analytics Referrer Spam Killer solves that problem by connecting with your Google Analytics account and blocking the most common referral spam.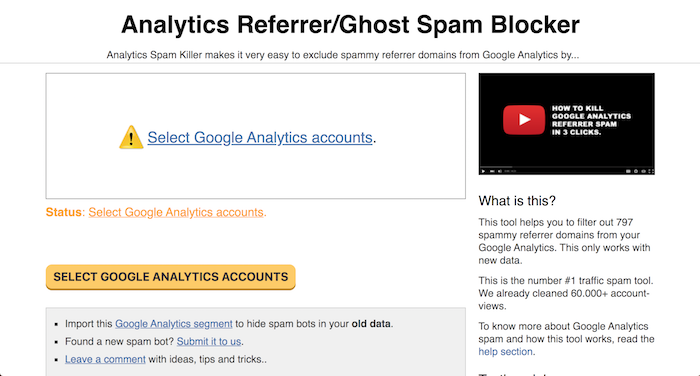 Once you connect it, you'll find that your data is much more accurate, so you can make better SEO decisions.
Pagespeed Insights
Speed is everything. The faster your site loads, the better you will rank, especially regarding Google's mobile index.
Pagespeed Insights tells you what you need to fix for your site to load fast on any device.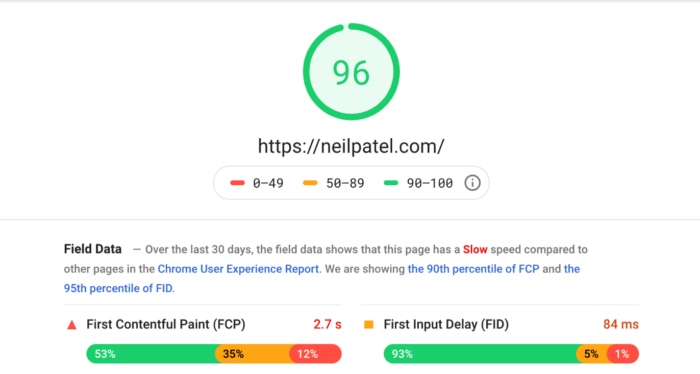 It doesn't matter if you are optimizing for tablet devices, desktop, or mobile, it will tell you what to fix.
Sitechecker
Improve your on-page and technical SEO by running a website crawler to do an audit on your site.
The thing I like about Sitechecker is you can get a technical SEO audit no matter if you're just launching the site, moving a site, or wanting to up your search performance. 
Get a complete SEO audit report along with a specific checklist on how to optimize your website and rank higher on Google.
Pingdom
Fixing your code is one thing, but you'll also want to make sure your site loads fast overall.
Your overall load time is affected by things like your server and CDN.
Pingdom tells you your actual load time.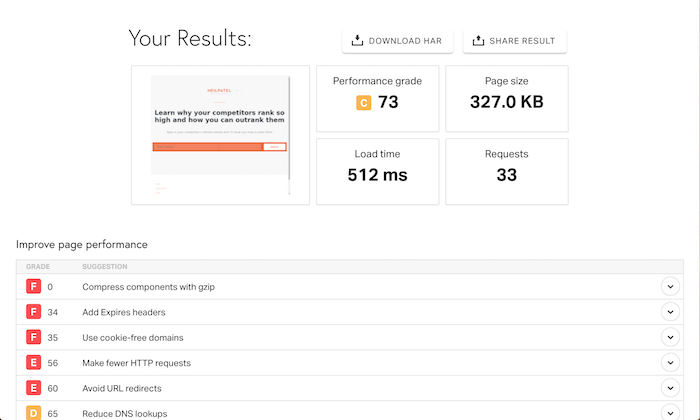 With Pingdom, you can pick which location to test your load speed from, and it tells you what code on your site is causing the biggest slowdown.
Website Penalty Checker
With over 3,200 algorithm updates each year to Google, how do you know if you have been affected by an update?
Is it related to a core update, your content, or link building?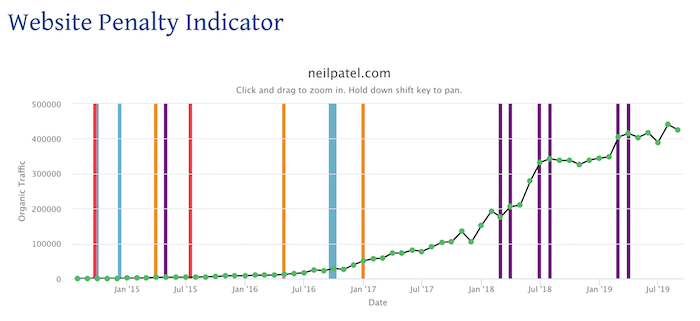 Website Penalty Checker tells you that.
In a nice graph, you'll see your traffic over time and if a Google update has caused your traffic to go up or down.
Structured Data Markup Helper
A simple way to increase your search traffic is to use schema markup.
However, schema markup is a bit complicated to implement, which is why Google created a Structured Data Markup Helper to guide you.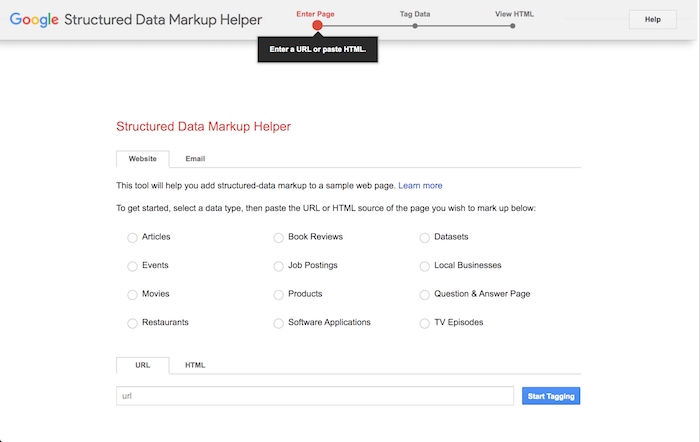 All you have to do is select what kind of markup you want to use, type in your URL, and go through the walkthrough wizard.
And at the end, you'll be given code that you just paste within HTML.
WooRank
At first glance, WooRank's Website Review appears to be just another freemium website analyzer. Upon closer inspection, however, it gives handy insights into some not-so-obvious stuff.
You can analyze any website and generate a report in seconds.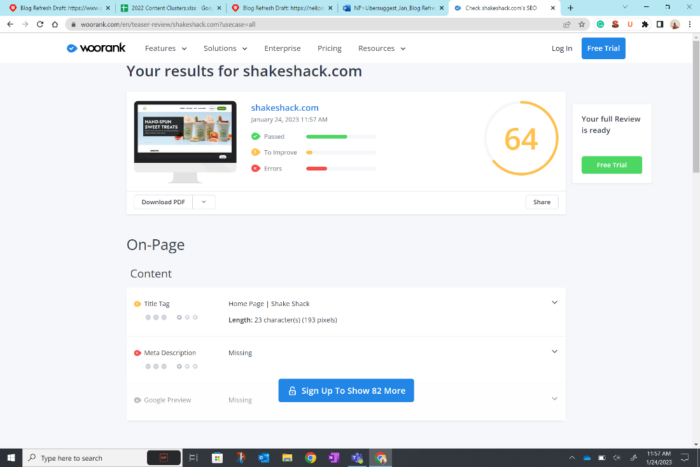 WooRank first displays a "Top priorities section. With your score, you can see where you're doing well and areas where you could improve. The geodata is insightful, although Analytics provides similar information.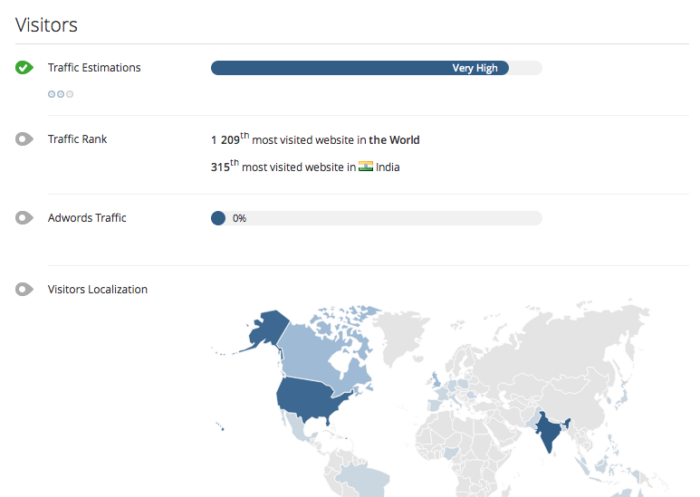 Social shareability is another helpful section. Few free analysis tools can aggregate this much social network data in a single place.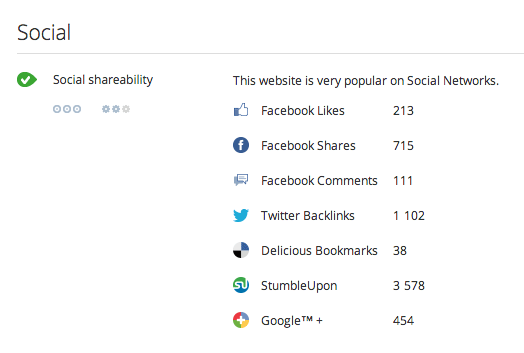 The most outstanding feature of WooRank that I want to point out is the mobile section. Few free SEO analysis tools provide this level of data and perspective.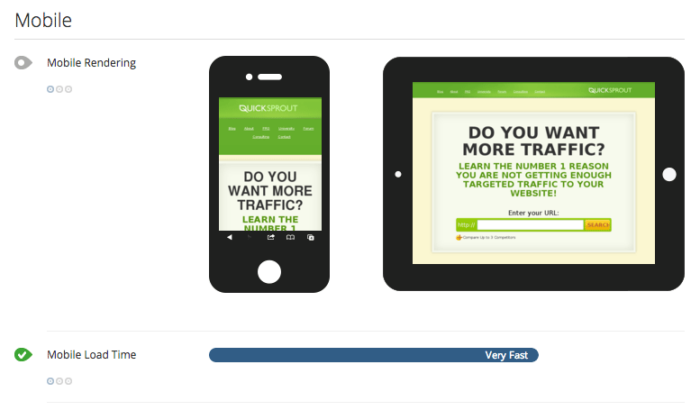 For its ease, interface, and amount of data, WooRank gets high marks.
SEOptimer
Just like WooRank, SEOptimer is a simple tool that gives you a technical overview of your on-page SEO as well as your content. If you aren't sure where your SEO is going wrong, this tool will break it down for you.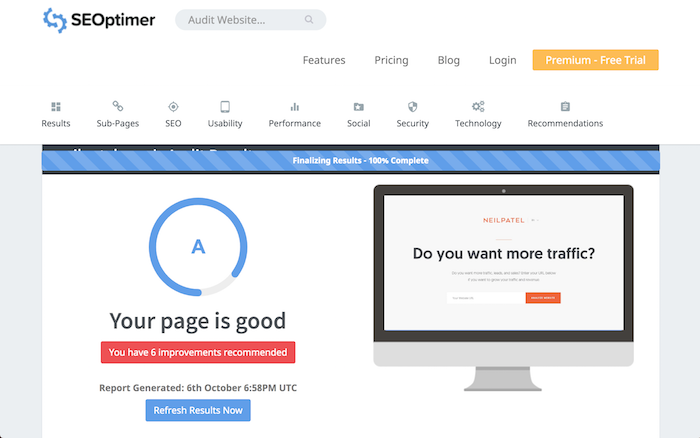 It breaks down things like page speed and how your website loads on both desktop and mobile devices.
You can even see social sharing data.
301 Redirect Code Generator
When you are doing SEO long enough, eventually you find yourself changing your older URLs.
However, if you don't add a 301 redirect, you'll lose your rankings.
301 Redirect Code Generator creates the code you'll need to tell search engines your URLs have changed.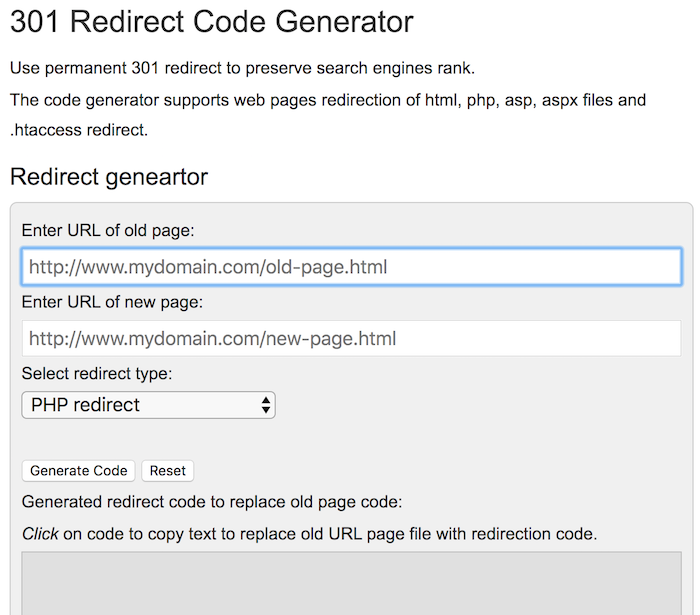 XML Sitemaps
XML Sitemaps generates a sitemap for you that you can submit to Google Search Console.
You'll need to do this so you can get more of your content indexed.
Submitting a sitemap doesn't guarantee that Google will index your content, but it does help.
Mobile-Friendly Test
The cool thing about this free SEO tool is you don't need to be logged into a Search Console account to run a test.
The Mobile-Friendly Test lets you know if your site is accessible for mobile users. 
Having a mobile-friendly website is a key component of your online presence. Mobile traffic now outnumbers PC traffic in many nations.
The results of the test include a screenshot of how the page appears to Google on a mobile device, as well as a report of any mobile usability issues discovered. Mobile usability concerns are issues that can influence the page when viewed on a mobile device, such as small font sizes (which are difficult to read on a small screen).
You should make your website mobile-friendly if you haven't already.
Check how easy it is for a visitor to use your page on a mobile device. Simply add a page URL to discover how your page ranks.
Lighthouse
Lighthouse is a highly recommended Chrome extension for enhancing web app performance, quality, and correctness.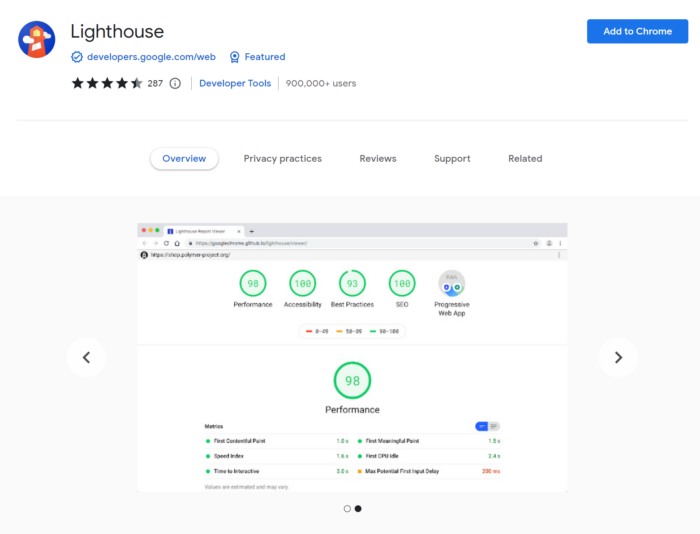 Lighthouse audits a page by running a series of tests against it and then generating a report on how well the page performed. From here, you may utilize the failing tests to determine what you need to do to enhance your app.
SpeedMonitor.io
This is a pretty straightforward tool.
SpeedMonitor.io is an everyday free SEO software to monitor your website's speed and performance metrics.
Lighthouse data is used to help analyze your site's performance over time. You'll also be able to stay on top of when your page speed score falls, so you can make updates for the best user experience.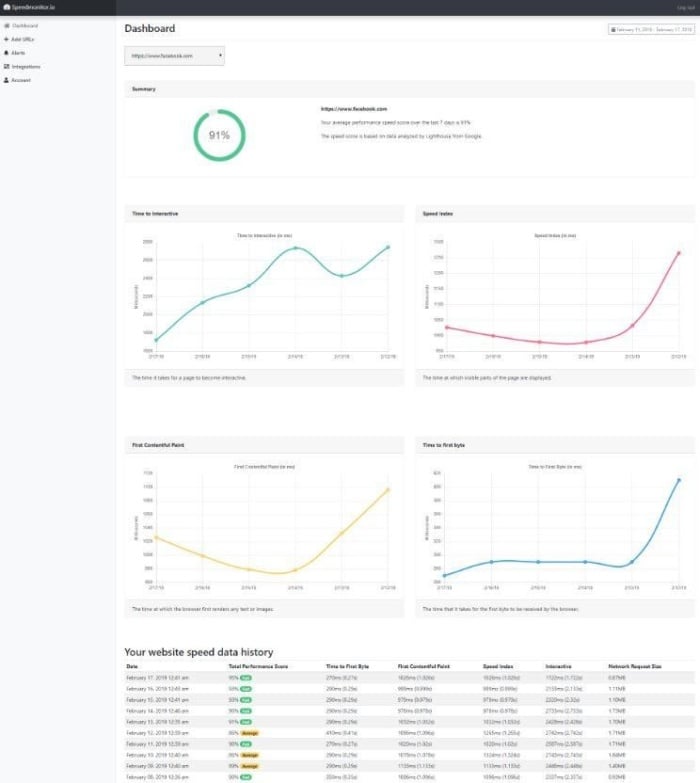 Link Redirect Trace
Get the complete picture of every redirect with the Link Redirect Trance Chrome extension.
This all-in-one redirect analyzer makes it easy to review HTTP Headers, REL-canonicals, robots.txt, link power, and link trust!
Use this extension for SEO analysis, on-page SEO, off-page SEO, competitor analysis, and other tasks.
You'll feel more confident with this tool when it comes to performing advanced and comprehensive redirect analysis.
Screaming Frog SEO Spider
The Screaming Frog SEO Spider is a website crawler that audits for common SEO issues to help you boost onsite SEO. 
You can crawl 500 URLs and access other capabilities such as URL mapping and analyze page titles and meta descriptions.
The crawl is designed so that you may analyze the findings in real time.
It collects critical onsite data to help you make informed judgments about what your site needs.
SEOlyzer
The main goal of this tool is to help you understand how Google and other search engines see your site.
SEOlyzer helps you monitor your SEO KPIs in real time.
All of your indicators are available in real time thanks to Seolyzer.io's analysis, allowing you to respond quickly to a problem affecting your SEO before Googlebots notice.
Redirect Path
To give you an overview, Redirect Path is an HTTP header & redirect checker for SEO that detects 301, 302, 404, and 500 HTTP status codes.
On the client side, redirects such as Meta and Javascript bring potential issues to your attention that might otherwise go unnoticed.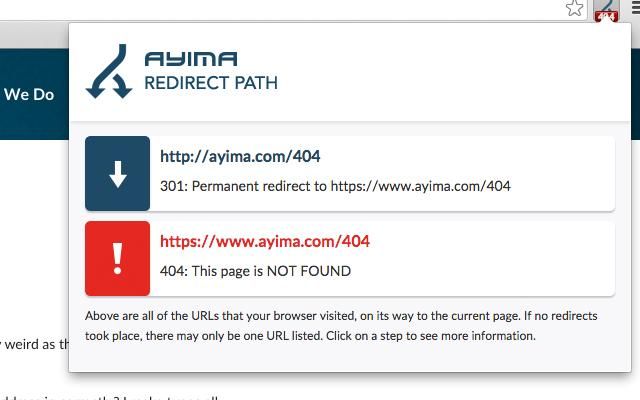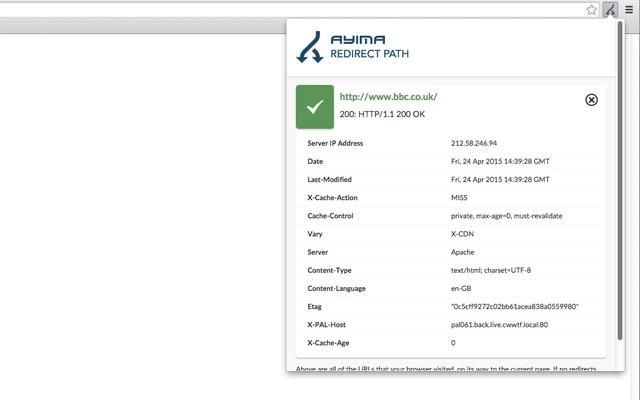 Aside from redirection and failures, the extension displays other HTTP headers (such as server types and caching headers) and the server IP address with a single click.
All of the magic takes place on your computer, so there is no "phone home" to anyone (except when it auto-updates itself), and it is immediate.
Browseo
Browseo is a web application that allows you to read any webpage without being distracted by styles with highlighted sections on the page relevant to SEO.
The output is primarily HTML, which is comparable to what search engines see when they visit a page. Toggling options help you rapidly identify a page's structure as well as its relevancy for specific search terms, such as:
Code for server response
URL redirects
Word count on the page
Headings (H1-H6)
The page's internal and external link count
Metadata such as the title tag, meta description, meta robots tag, and any other tags present
FAQs
What's the best free SEO tool?
It depends on what you need! Ubersuggest is ideal for backlinks, keyword research, and competitive research. XML-sitemap.com makes it simple to create XML site maps, and Google Analytics provides tons of information about how users interact with your site.
What tools do I need for SEO?
You'll want a keyword research tool, such as Ubersuggest, and an overall tool like Google Analytics to track your efforts.
Do I have to pay for SEO tools?
Not at all! There are tons of free SEO tools including Answer the Public, Ubersuggest, and Google Analytics.
What's the best free SEO tool?
Google's suite of tools is powerful and free. Google Analytics and Google Search Console are must-haves.
Conclusion
Tools don't have to cost money. I got into SEO because it was the free traffic source I could leverage to compete with the big companies.
If you want to grow your search rankings, you can leverage one of the free SEO tools above.
If you're serious about SEO, you'll need to pony up the cash to get the right tools. You won't be able to do thorough SEO work without a paid subscription to something.
Here are the things that are typically not available for free:
Heat Maps: If you're interested in usability, conversions, and SEO, a heat mapping tool like Crazy Egg is crucial.
Rank Reports: Knowing where your site ranks in the SERPs for certain keywords is an important part of good SEO. Rank trackers allow you to see what page and position you're on, and track your rank over time.
Backlink Analysis: Crunching all the data behind backlinks — anchor text, DA level, site quality, webmaster contact info, velocity — is necessary when you're doing any sort of backlink audit. The tools that provide such analysis are sophisticated, but usually not free.
Before you start paying, however, I strongly recommend starting with these free SEO tools!
What other free SEO tools do you use?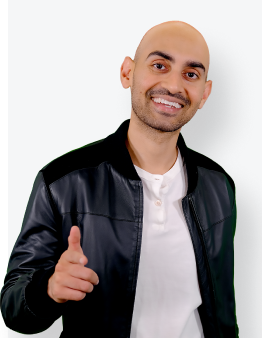 See How My Agency Can Drive More Traffic to Your Website
SEO - unlock more SEO traffic. See real results.
Content Marketing - our team creates epic content that will get shared, get links, and attract traffic.
Paid Media - effective paid strategies with clear ROI.
Are You Using Google Ads? Try Our FREE Ads Grader!
Stop wasting money and unlock the hidden potential of your advertising.
Discover the power of intentional advertising.
Reach your ideal target audience.
Maximize ad spend efficiency.