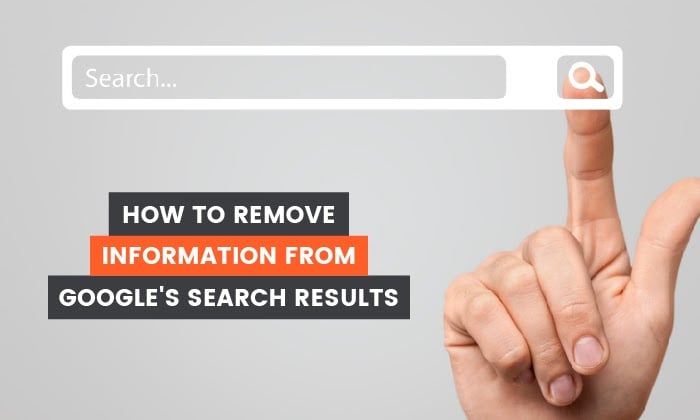 Information is timeless. We live in a world where data never goes away. Years ago, something hit the local newspaper, it was popular for a few days, and then it was gone.
Today, if you make one wrong move, it can cause a huge ripple in your business.
There are many reasons you'd want to remove information from Google. If there's incorrect, problematic, or outdated info about you or your business online, it can harm your site's performance and hurt your reputation.
In this article, I'll cover everything you need to know so you can manually remove information from Google; instead of waiting for them to do it for you.
When You Should Remove Information From Google Searches
You might find that, for whatever reason, there's information on Google about you that doesn't belong there. There are a few different reasons why this can happen, and most of them are harmless.
It's still important that you get that info off the internet, so no one gets the wrong idea.
Here are four possible situations that may apply to you. If you find that any of these resonate, you'll want to get this data off Google as soon as possible.
Penalizing Information Removal From Google
Many question whether or not Google penalizes you for certain things like bad links, keyword stuffing, and shady black hat strategies. But the fact that high-quality content always outranks its competitors is proof that it's essential to follow white hat strategies.
Even if you didn't mean to, you might have links from sites dedicated to building links or pieces of content that are less than "desirable." If that's the case, you'll want to remove or replace them.
As for low-quality links from spammy or unrelated sites, you'll want Google to exempt those, and I cover that in more detail below. Having too many "bad" links will tell Google that you're using black or gray hat linking strategies, and you may get penalized for it.
Outdated Information Removal From Google
Times change, we change, and information changes. Perhaps you used to write about pop culture several years ago and ended up ranking a ton of high-quality articles within the niche.
Now, you're trying to get noticed as a digital marketer, but every time people look you up on Google, your old content about celebrity gossip keeps taking over.
While this isn't necessarily a "problem," it's outdated info that no longer applies to you. It doesn't display who you currently are, what you represent, and what you want people to know about you.
Some examples aren't even as complicated as that. Perhaps you own a restaurant, and a popular site that displays menus of restaurants has an outdated version of your menu on their site.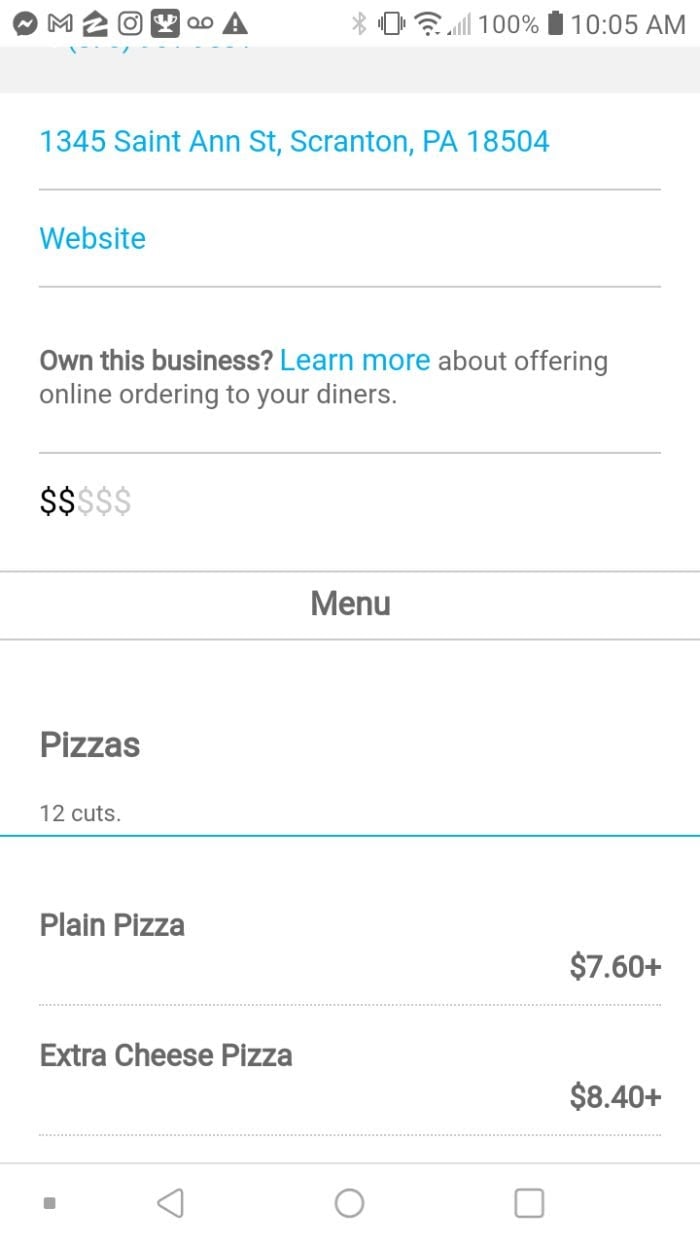 As a result, people keep calling or coming into your business expecting something only to be disappointed when you don't have that item that was on your online menu.
Instead of having to explain yourself over and over, you can get that menu taken down from Google and replaced with the updated version.
Misinformation
In some cases, the information isn't outdated; it's simply wrong. This can happen for a variety of reasons.
Maybe a business database is posting the wrong hours of operation for you, so people keep getting frustrated when they can't reach you because you're closed.
There's also a lot of distrust in data these days, so it's even possible that a news network or online outlet has posted incorrect information about you. While it might not be damaging, you may still want to remove it because it's not correct.
Potentially Harmful Information
The worst-case scenario is that there is harmful and sensitive information about you online. You might have a news story by a local news network with your name and photo on it, or your personal information was somehow leaked online.
Even though the story was six years ago, each time someone tries to look you up, they find this information.
Unfortunately, information like that sticks around, but sometimes it's wrong or slanderous. If that's the case, you might be able to get it removed.
Maybe a competitor is spreading false information or even stealing content from you. If you think these types of things don't happen, think again.
Regardless of your reason, learning how to remove information from Google is possible but it takes a bit of work.
Ways to Remove Information From Google Searches
Before I even start with how to remove information, we need to learn what we're removing and if it's worth it.
The first thing you'll want to do is perform a check on your business and see what pops up.
If I type Neil Patel Digital into Google, I can see that the first few results are business pages and stories from the blog.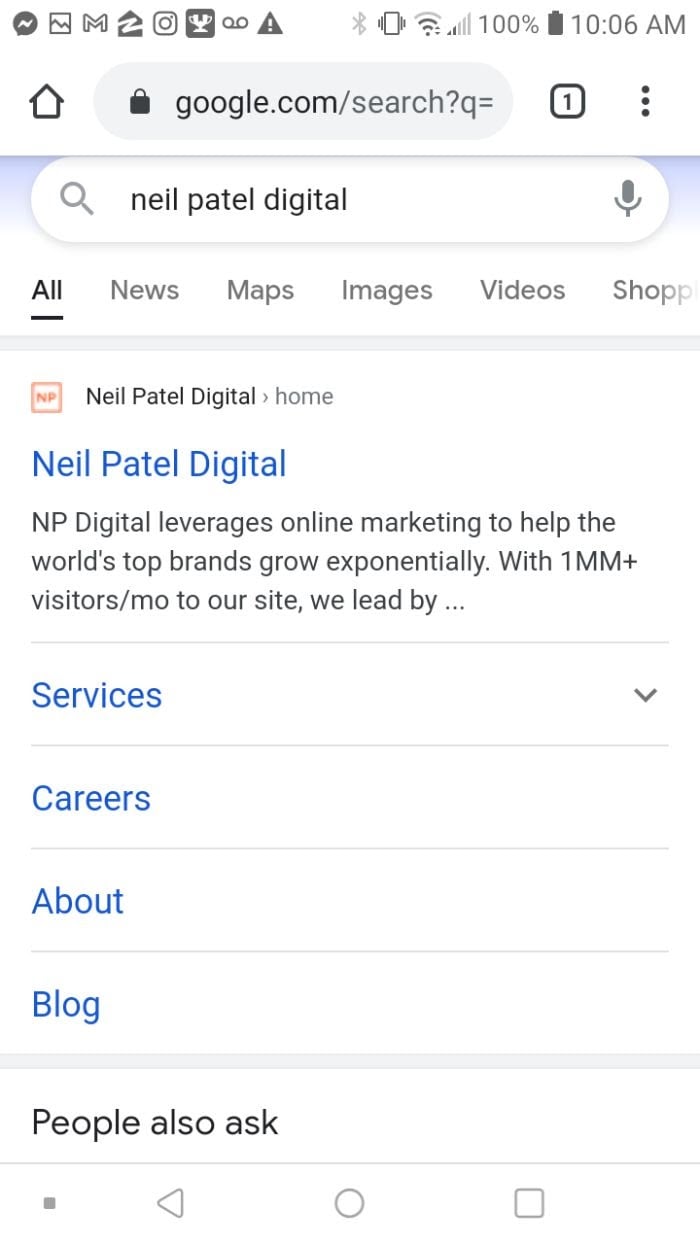 Great!
As we move down, I see Glassdoor reviews about working for Neil Patel Digital, and they're mostly positive, which is also good. Even as I move further down the page and onto the next page, everything checks out fine for the most part.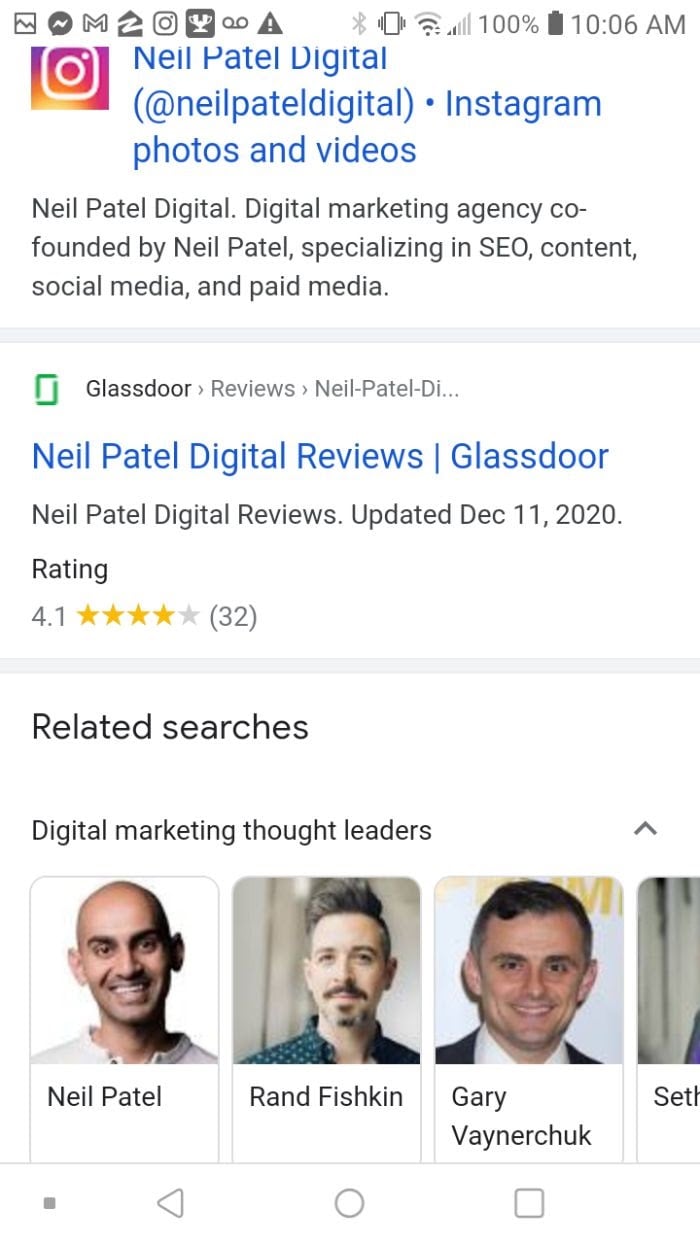 Next, we'll want to check image results. The images I see apply, make sense for the brand, and shine a positive light on the business. All is well. But, this might not be the case for you.
Let's look at six different ways you can remove or change incorrect information on Google.
Disavow Request
Disavowing a link is when you tell Google not to consider the link when crawling your site. You're probably thinking, "why would I ever want to do that?"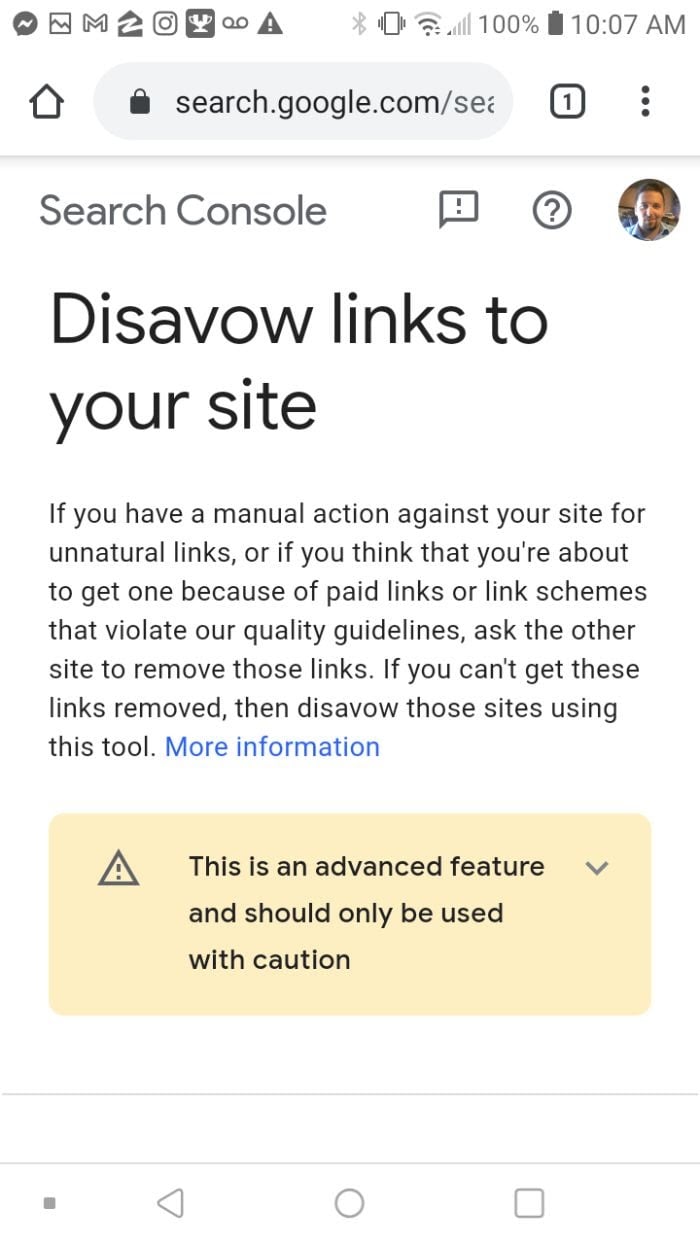 You want to do this when you have low-quality links on your site for whatever reason. Maybe you hired an agency that didn't understand linking or you have some outdated links from old school strategies.
Either way, you'll want to use Google's Disavow feature to exempt that link, so Google doesn't penalize you for low-quality linking.
Now, according to some experts, the disavow tool isn't necessary because Google ignores low-quality links anyway. They don't necessarily penalize, so they don't even bother with them.
But others believe Google still penalizes users for low-quality links because the algorithm does this automatically.
This should be your last resort if you think your traffic has flatlined and you have exhausted all other options.
So, how do you do it?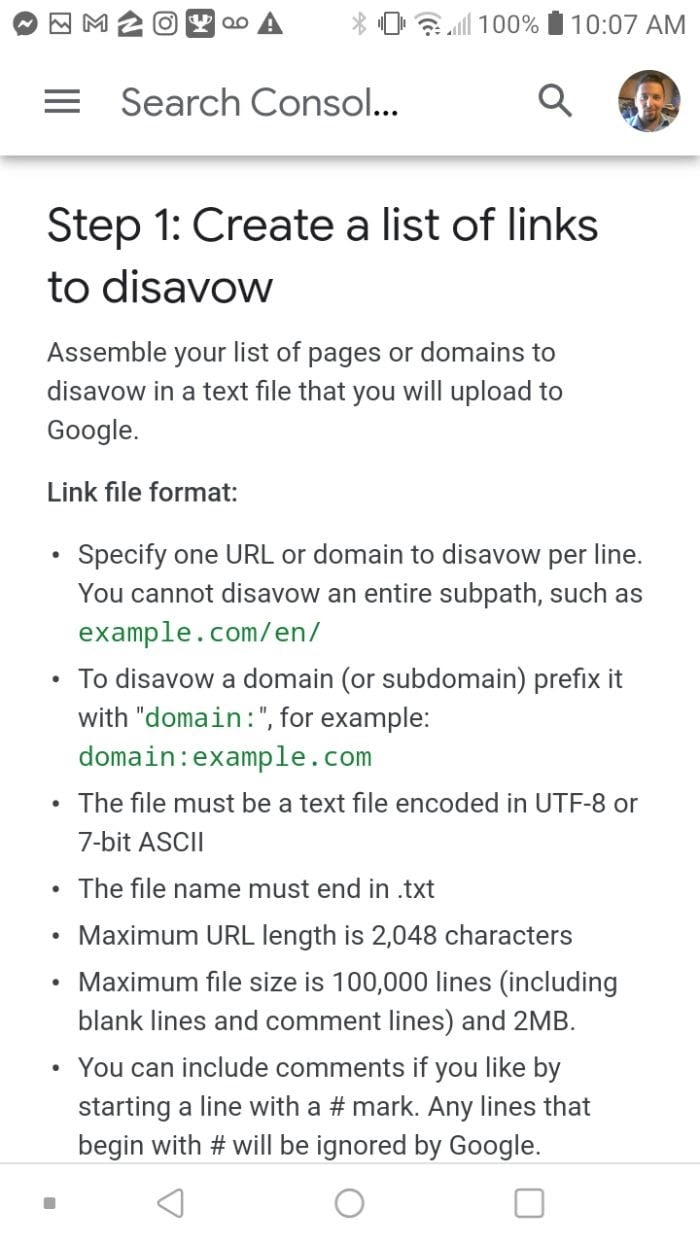 First, you need to find the bad links. If this sounds like a lot of work, it's because it is. Thankfully, we have tools to help us do it. I recommend SEMRush's Backlink Audit tool where they offer temporary access with a free trial if you don't have an account.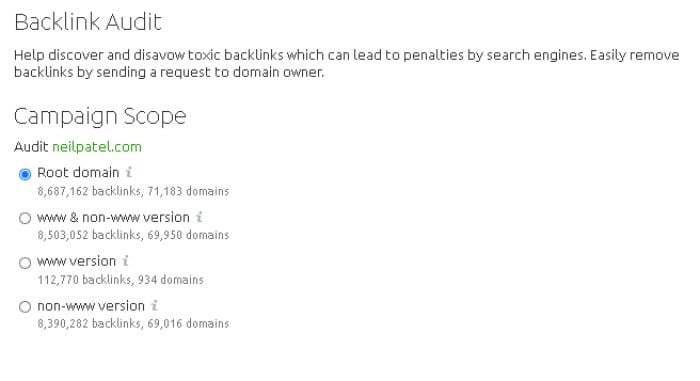 You'll go into the dashboard, go to backlink audit, and search by root domain.
Depending on how large your site is, you should get your results in about 10 minutes.
SEMRush will label how toxic each link is and you can export a file with all the bad ones, upload them, and begin to disavow them using the tool in the search console.
Copyright Information Removal From Google Request
If you own rights to intellectual material, it's against Google's terms of service for someone else to take that information and post it on their site. It's also against the TOS for them to claim ownership of something that isn't theirs.
This policy can apply to some of the following:
Plagiarized blog posts
Copyrighted business processes
Product information and data
Patented products and services
To do this you'll go to the Legal Help section under removing content from Google. You'll choose which product the request relates to and you'll choose the specific issue from there.
You can report malware, remove personally identifiable information, intellectual property, and more.
Overall, the process seems very simple and Google even says that they investigate and remove any copyright infringement, counterfeit, or trademark issues within six hours.
Replace Poor Content With Quality Content
Starting with the Google Panda algorithm update in 2011, the search engine has placed more emphasis on accurate and quality information. They're trying to keep subpar info from reaching users and they continue to update the platform, which makes the quality of your content more and more important.
How do we determine what is or isn't poor content?
Like everything else, Google lays it out for us!
Here's a quick rundown of content you might want to replace:
Content with ads featuring grotesque images
Content lacking a direct audience
Content lacking purpose
When no information about the creator is present
Unmaintained websites
Content promoting hate
Content promoting harm
Content from creators with poor reputations
Misleading content
The next question is, what should that content be replaced with? Google answers that for us as well.
Your content should be useful, informative, valuable, credible, engaging. It should also display expertise, authority, and trust.
Go over to your site and find content that consistently underperforms, doesn't attract links, and doesn't convert. This is content you might want to replace altogether.
If you have some content that doesn't rank but still gets some traffic, it might need a refresh. Update the information and make sure that everything still applies in the current space.
Update Metadata
Your metadata is the information displayed when you pop up on Google. When pages perform for a long period, you might want to update this info because the original data may no longer apply.
The method you use for doing this will depend on what site-building platform you use, but most of them make it incredibly simple.
For example, in WordPress, you'll have to install a plugin like Yoast. Once you've done that, you'll just go to the page or post tab on the left, scroll down, and update the snippet.
It may take a few days for Google to crawl the site again but once they do, you'll have your updated metadata.
Google Displays the Wrong Metadata
One of the most frustrating things is when Google refuses to display the correct meta descriptions. Even if you write them properly and update the correct fields, Google sometimes takes a snippet from your site anyway.
There are a few reasons why this can happen:
Your source code is wrong
The cache is outdated
They simply ignored it

Usually, fixing your source code to include one description meta tag will fix that problem. If that doesn't work, try updating your cache using the method below.
Use Tools to Speed Up Google's Cache of Your Site
As previously mentioned, Google doesn't always apply your changes right away. If you find that they're taking excessively long and you don't want to wait, there are some things you can do manually.
First, you can request indexing by going into your Google Search Console.

Choose your website from the search property and expand the "coverage" section. Once you've done that you should see your "last crawl" date.
Click "test live URL" and if everything checks out OK, it'll ask you if the page has changed and allow you to request indexing. This will speed up the process and ensure that only the most updated and accurate information is displayed on Google.
Conclusion
This all might seem a bit intimidating, but it's not as hard as it looks.
Start by performing a simple audit. When you type your business or name into Google, what do you get? If it's not good, follow some of the steps to remove that information from Google.
Next, perform an audit on your site. Find content and pages that are underperforming and see if any of the reasons above are the culprit. You can also hire my SEO team to do this for you.
Doing this may improve your reputation and your SEO, which will ultimately result in more money in your pocket.
Have you ever found anything severely harmful to your business online? If so, what was it?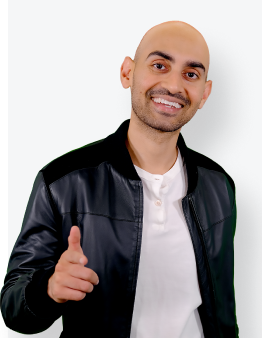 See How My Agency Can Drive More Traffic to Your Website
SEO - unlock more SEO traffic. See real results.
Content Marketing - our team creates epic content that will get shared, get links, and attract traffic.
Paid Media - effective paid strategies with clear ROI.
Are You Using Google Ads? Try Our FREE Ads Grader!
Stop wasting money and unlock the hidden potential of your advertising.
Discover the power of intentional advertising.
Reach your ideal target audience.
Maximize ad spend efficiency.