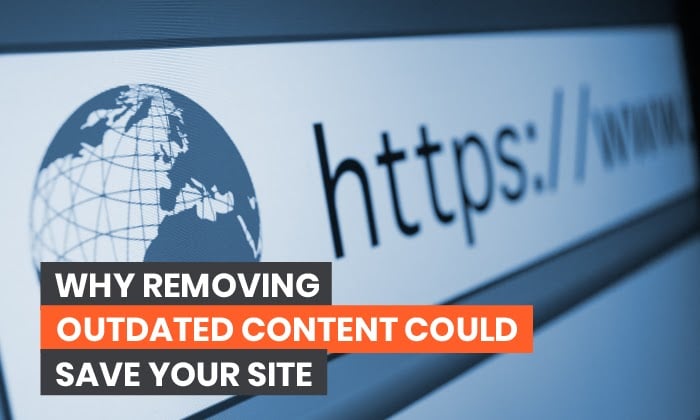 Deleting outdated content on your website can't be good for its health, right?
Don't be so sure.
Google cares just as much about the quality of the content you created years ago as it does about that new article you're about to publish.
Seriously.
Reviving old content can boost rankings.
So can removing outdated content.
Deleting outdated content can also improve user experience and boost your brand's reputation by ensuring content is as accurate as possible.
Let's go over how to remove outdated content from your website and search engines safely — and why it is crucial to the health of your website and overall digital marketing strategy.
What Is Outdated Content?
Outdated content is any page on your website that is inaccurate, lacks value, or doesn't reflect your current brand positioning.
Here are a few examples:
Discontinued product or service pages
Outdated advice
Time-sensitive content, like a job ad
Content no longer relevant to your business
Former employee profiles
That's a lot of content, right?
If you have a big site or have been in business for a long time, there's a chance you have dozens, if not hundreds, of pages of outdated content.
Why You Need to Remove Outdated Content
Google's mission is to give users fresh, relevant, and authoritative content.
That's why recently published content ranks higher than old, outdated articles.
It's also why your site could get punished for outdated content.
According to Google's latest Search Quality Evaluator Guidelines, content that contains "inaccurate/meaningless information" (aka outdated content) is considered low quality.
The more low-quality content you have on your site, the less authoritative you'll look to Google, and the harder it will be to rank.
Significant amounts of outdated content could also impact Google's ability to crawl your site.
Google and other search engines spend a limited amount of processing power to crawl individual websites. If your site has a lot of pages (think over 10k), then deleting content could help Google to focus on the pages you care about most.
Looking for proof?
Search Engine Journal increased organic traffic and page views by more than 60% by removing and updating old content.
Siege Media pruned 15% of its site and increased organic traffic by 50%.
Outdated content doesn't just hurt your SEO efforts. Content that is incorrect or misleading reflects poorly on your brand.
How would you feel about a website if you stumbled across a product page that's been discontinued for ten years?
I wouldn't rate that site highly, either.
How to Find Outdated Content
Now you know what outdated content is and why you should remove it, it's time to find those pages and delete them.
There are several methods you can use.
Ubersuggest
Use my free tool Ubersuggest to find outdated content on your site quickly.
Enter your domain and click "search."
Click on "Site Audit" in the left sidebar.

When the scan is complete, you'll have an overview of your site's health.
We're interested in finding pages with SEO issues, so scroll down to the bottom of the page for a list of pages with a low word count.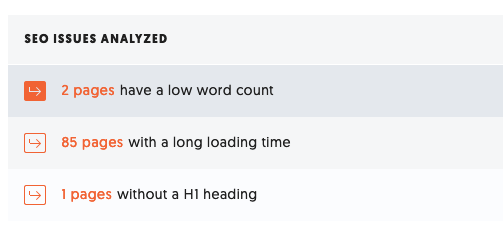 Outdated content is typically thin content, so make sure to review all these pages. If they are still useful, make plans to update them.
Google Search Console
You can also use Google Search Console to find pages Google doesn't love as much as it used to — and pages it never loved to begin with.
Start by comparing last month's data with data from the same period a year ago (or even longer). Click on "Performance" in the left sidebar, then change the "Date" filter to "Compare."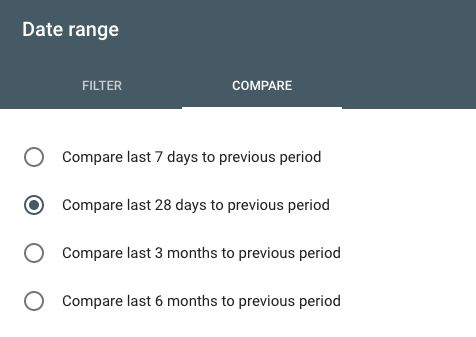 Take note of pages that used to get a lot of traffic from Google but no longer do. It could mean they are outdated.
Next, run a new report to get data from the last 28 days.
Sort the CTR column in ascending order to find pages with high impressions, but very few clicks.
These pages are ranking well, but users aren't clicking on them. They could also be out of date.
Google Analytics
Google Analytics gives a fantastic overview of almost every page on your site.
Open up your account, click on the "Behavior" tab and then "Overview."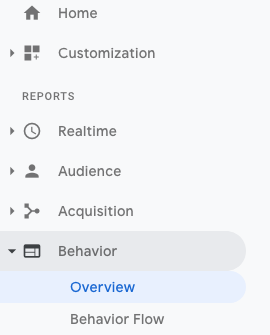 Click on the "view full report" button in the bottom right-hand corner, then scroll down to the bottom of the page and change the "show rows" option to 5,000.
Export the file and open it in Excel or Google Sheets.
If you have a small site, you can go through each page one by one. Larger site owners will need to shortlist pages for review.
Ignore pages with a lot of traffic or a significant amount of conversions — those pages are already doing well, so you'll want to keep them.
Sort by bounce rate or page views to help identify outdated pages that need to go.
Do a Full Content Audit
The steps above will get you started. But, there's a problem — those methods won't show pages that aren't getting any visits at all.
If you want to find all of your outdated content, you'll need to run a full content audit.
I recommend using a page crawler like Screaming Frog for a complete list of every page on your site. Then combine the report with data from GA to identify the pages without any search traffic.
Use the publication date in Screaming Frog to find the oldest pages on your site and review them manually. The oldest pages are likely to be outdated.
Decide Which Outdated Content to Remove and Which to Keep
Not every out-of-date page on your site should be removed. Just because a page is old or isn't getting much traffic doesn't mean you can't bring it back from the dead.
After you've created a shortlist of outdated pages, go through every page manually and note whether you think it can be updated or whether it's completely irrelevant.
Ask you read each page, ask yourself:
Is the content still relevant to your audience?
Is the page still receiving organic traffic?
Does the page have a lot of backlinks?
Can you improve the content to make it relevant again?
Deleting content should be a last resort.
If you answered yes to any of the questions above (and particularly the last one), then it's probably worth updating content rather than deleting it.
You can also consolidate several outdated pieces into a single article that offers more value.
But, before you dig into updating, make sure to conduct new keyword research. The best keywords have likely changed since you wrote the article, so use Ubersuggest to determine what to target.
You can't save every page on your site, however.
Some pages, like old news articles, job ads, or discontinued products, just aren't worth keeping. Even old blog posts may not be worth saving.
If a page can't be improved, updated, or combined, it's best to delete it.
How to Remove Outdated Content Safely
Pages that earn no traffic. have no backlinks, and contain no relevant information are ripe for removal.
But don't just hit delete and forget about it.
Deleting content without taking proper precautions can land you in hot water with Google — and result in your entire site dropping in search results.
Here are three ways to remove outdated content from your site safely — and when to use them.
Redirect the Page
Is there a similar, more up-to-date page you can send visitors to instead? Then the easiest way to remove the outdated content is to set up a 301 redirect.
Outdated product or service pages can be pointed towards newer ones. Old blog articles can be pointed to up-to-date articles on a similar topic.
In terms of SEO, this is the best way to remove outdated content.
A 301 redirect preserves search traffic and the original page's incoming links. If a piece of outdated content has backlinks, you should redirect it.
Be careful of adding too many redirects, however. They can place a significant load on your server, which can slow your site and harm your rankings.
Serve a "410 Deleted" Status
If there's no suitable page to redirect visitors to, you can let Google and other search engines know the page has been intentionally deleted by serving up a "410 Deleted" status.
Unlike a "404 Not Found" status code, which gets served when Google or your server can't find the page, the "410 Deleted" status tells Google and other crawlers you intentionally deleted the page, and it isn't coming back.
Add a Noindex Tag
If you want to keep an outdated page on your website but remove it from Google, add a no-index tag. Google will still crawl the page, but it won't display the page in its search results.
Make sure to remove the URL from your sitemap and anywhere else it's linked to on your site, to minimize the chance of the page being crawled again in the future.
Remove Outdated Content from Google Using the New Removal Tool
Just because you delete outdated content on your website doesn't mean it will be removed from Google's index immediately. Google must recrawl your site before it reflects the changes in its search results.
This can take weeks, even months, depending on the size of your site.
All is not lost, however.
If you want to remove outdated content from Google fast, you can speed up the process using the new Removals tool in Google Search Console.
This tool lets site owners:
Temporarily hide URLs in Google.
See content that was reported 'outdated' by other users and isn't showing in Google.
See which URLs are being filtered by Google's SafeSearch filter.
At the moment, we are only interested in hiding URLs in Google.
Start by clicking on the red "new request" button to the right-hand side of the page.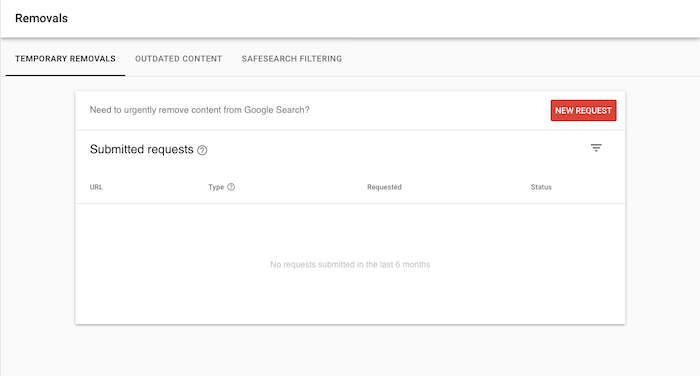 Enter the URL and click next.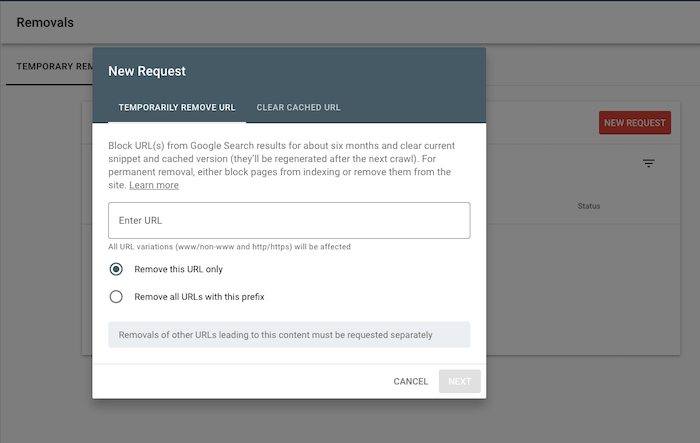 Double-check that you've entered the correct URL and click "Submit Request."
Keep in mind; this won't remove outdated content permanently. You'll still need to redirect the link or use 410 deleted status to keep your page from showing up in Google again. But it will stop it from showing up immediately while Google recrawls your site.
You can also use the tool to see if users have reported outdated content to Google.
Click on the "outdated content" tab at the top to see a list of pages that Google has removed from its results.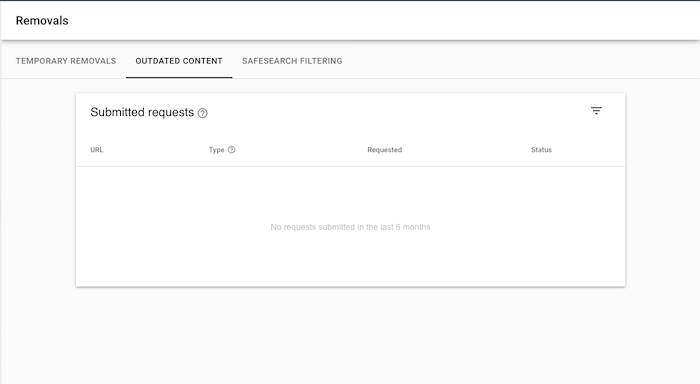 Remove Outdated Content from Bing
Bing also has a Content Removal Tool that expedites removing outdated content from its index.
Simply enter the URL of the page you have deleted, make sure the "remove page" checkbox is ticked, and click "submit."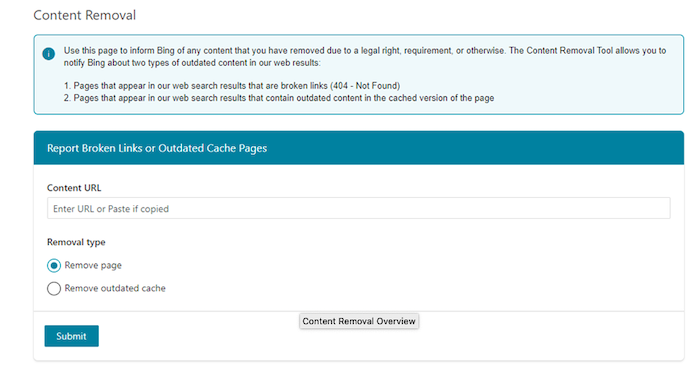 Conclusion
Let's recap. Removing outdated content from your website can help:
Improve your site's rankings
Increase your site's crawl capacity
Boost your brand's reputation
Ensure users only read fresh, accurate, high-quality content
There's simply no reason to let outdated content languish on your site.
Find outdated content using Ubersuggest, Google Search Console, Google Analytics, or a full content audit.
Evaluate outdated content and see if it can be improved.
Delete everything else — and don't forget to tell Google and Bing what you've done.
Are you going to focus on removing outdated content before creating a new blog post?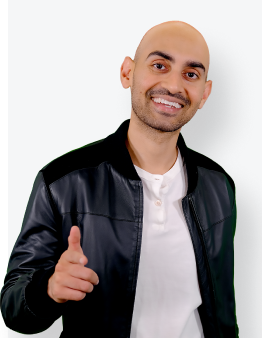 See How My Agency Can Drive More Traffic to Your Website
SEO - unlock more SEO traffic. See real results.
Content Marketing - our team creates epic content that will get shared, get links, and attract traffic.
Paid Media - effective paid strategies with clear ROI.
Are You Using Google Ads? Try Our FREE Ads Grader!
Stop wasting money and unlock the hidden potential of your advertising.
Discover the power of intentional advertising.
Reach your ideal target audience.
Maximize ad spend efficiency.