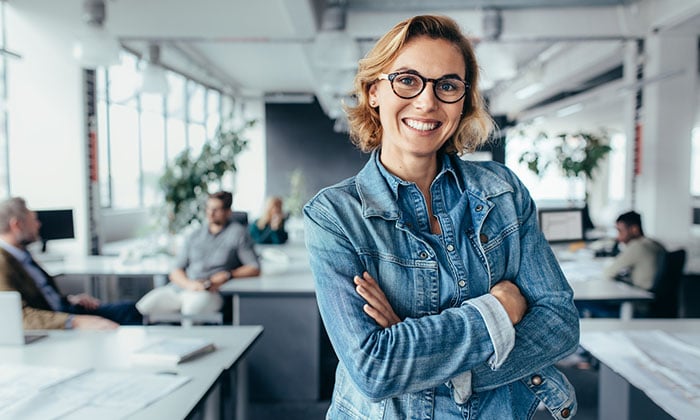 Content marketing is the biggest digital marketing strategy this year.
Everybody is doing it, and a solid content marketing strategy is proven to get results.
In fact, recent research from the Content Marketing Institute found 62% of B2B marketers are having more success in 2017 than the prior year.
It's no surprise.
In fact, 97% of respondents to the 2017 Benchmarks, Budgets, and Trends North America report from CMI consider their content marketing efforts successful.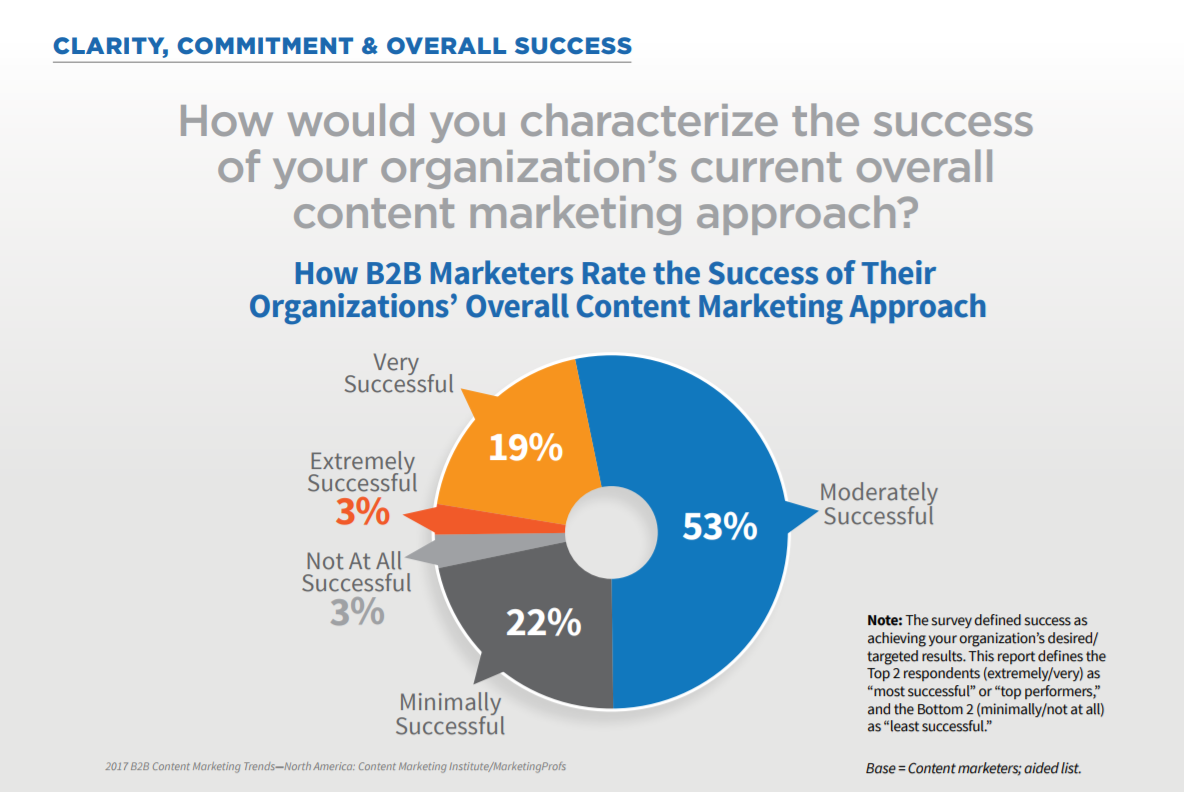 Sounds great, right?
But all these statistics are meaningless if you don't have the proper content marketing strategy.
I'm not here to write your strategy for you. Each one is individually unique.
What I'm here for today is to provide tips to incorporate into your current strategy.
If you're an entrepreneur looking to compete with the big boys using content marketing, you've come to the right place.
Let's get started.
1. Perform media outreach
Media outreach is an often-overlooked factor in content marketing success.
Yet 27% of marketers believe earned media is more important than paid and owned media, according to AdWeek.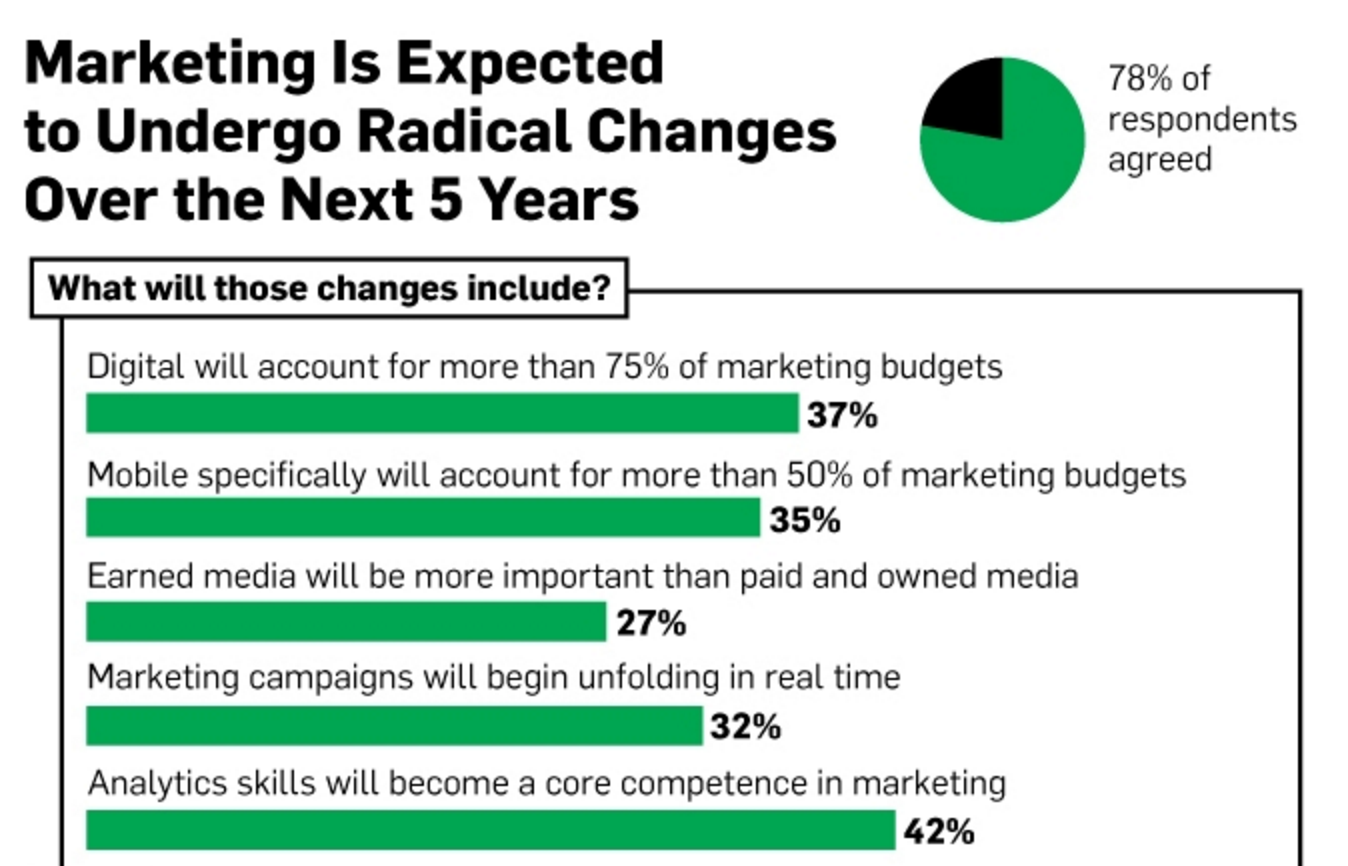 This fuels my digital marketing strategy, and it should be a major part of yours, too.
I typically get my earned media through guest blogs and appearances on media outlets.
For example, I'm a contributor to Forbes.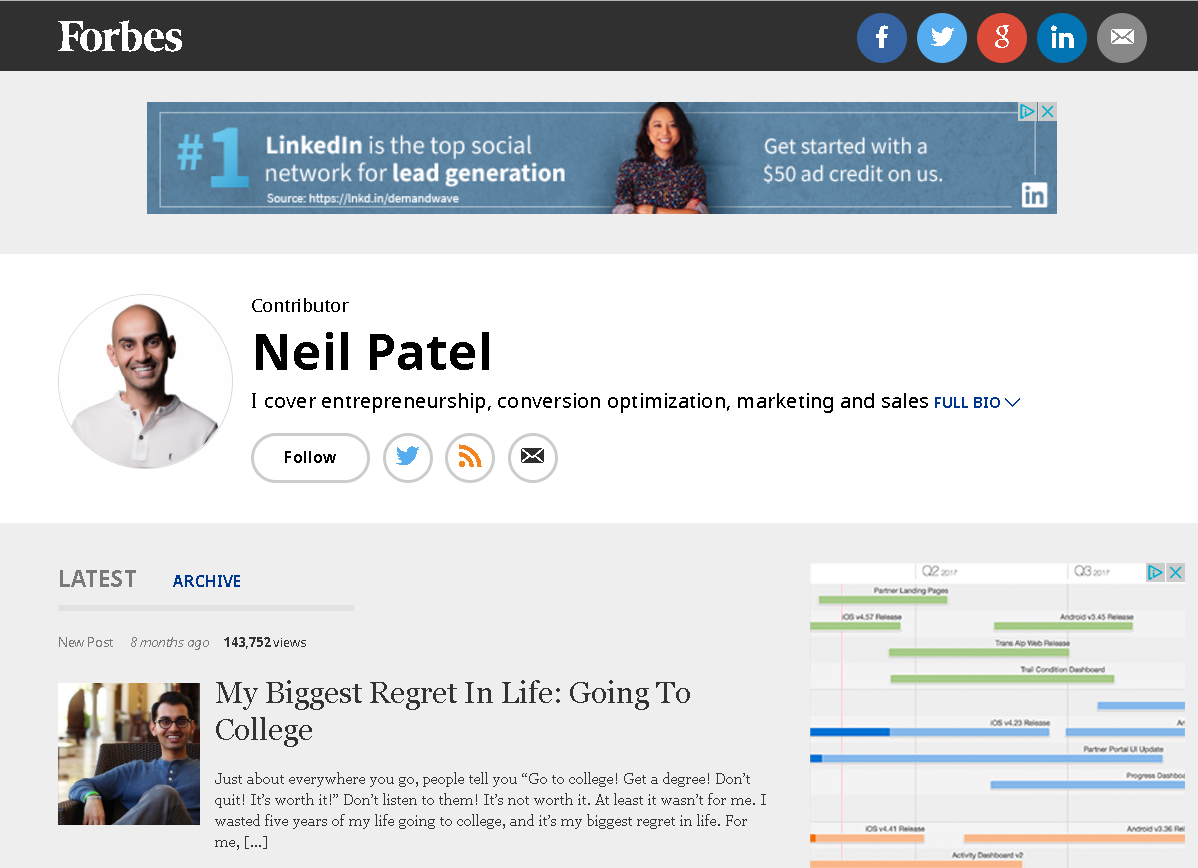 I consider this quite an accomplishment, considering Forbes has such a large reach.
According to Forbes Media, it averages 50-million unique monthly visitors with 34-million social followers.
That's a huge mainstream audience.

I'm also a frequent contributor to the Huffington Post.
It generates 1.1-billion page views across the globe and is an essential publication in any earned-media strategy.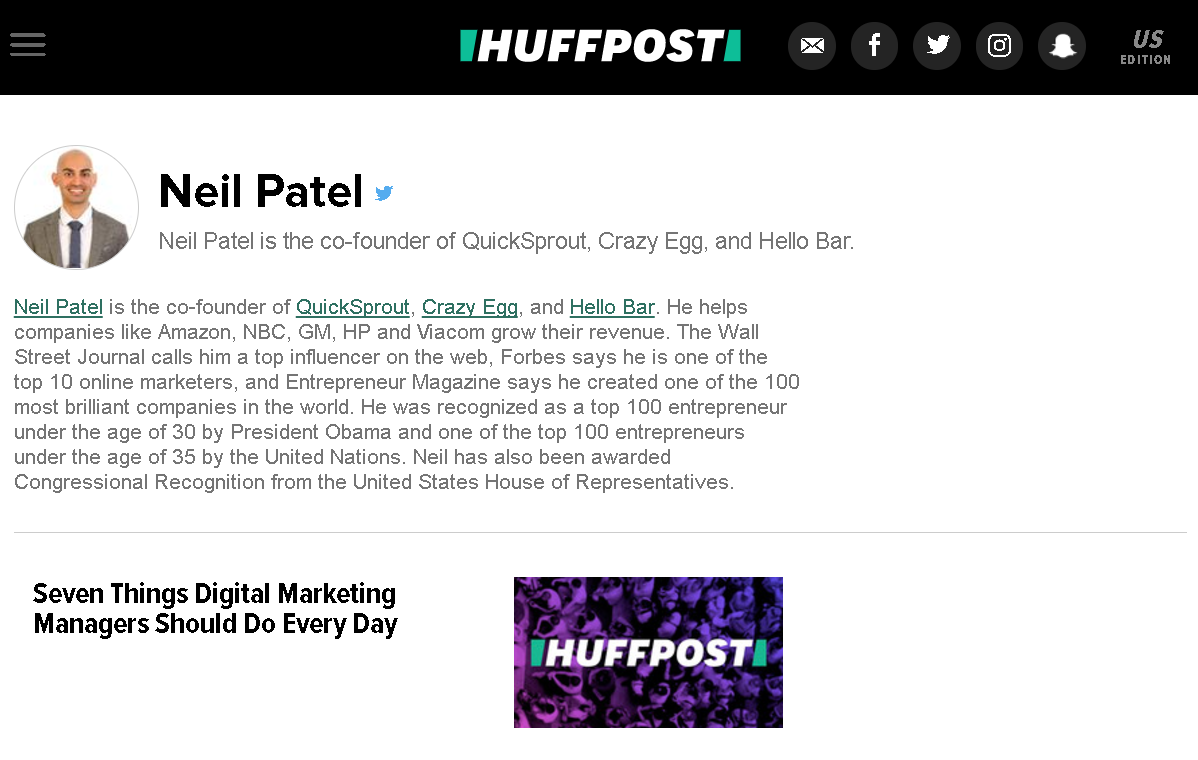 Guest blogging is a great way to generate earned media, but it's not easy.
I'll show you a shortcut, but first, here's another statistic to think about.
Consider a recent case study in which 44 guest blogs were posted to increase website traffic by 20%.
So, what if you can't get a column in the Huffington Post or Forbes?
It's harder than it sounds, and not everyone has the time or resources to dedicate to it.
Thankfully, there's another way.
It's called Help a Reporter Out, or HARO.
By registering as a source, you'll receive regular updates of stories for media outlets online or on TV, radio, and satellite stations.
Rather than writing an entire blog post, you can contribute a relevant quote to a professional journalist's article.
HARO is a resource connecting PR, marketing, and other professionals with media outlets looking for credible sources for stories.
You can leverage this tool to get started with your own earned-media campaign.
It also gains valuable backlinks to your website, which the next tip won't.
2. Take it offline
It's easy to get stuck in the notion that all content marketing has to be online.
This simply isn't true.
Your offline efforts are important for raising brand awareness.
It's also an important part of your localized content marketing strategy.
But online and offline have always worked hand-in-hand.
Here's a helpful chart about integrating offline activities with online marketing and how it can provide an ROI.
Newspapers are still a trusted source and their websites are a big part of earned-media efforts.
But besides these, offline marketing fuels your social following.
Social media is an important channel for content marketing.
If your social community is engaged, they'll share your products with their followers.
Micro-influencer marketing is the next big thing in digital marketing.
It's as simple as product unboxing videos, like this one from the Geek Ranch YouTube channel.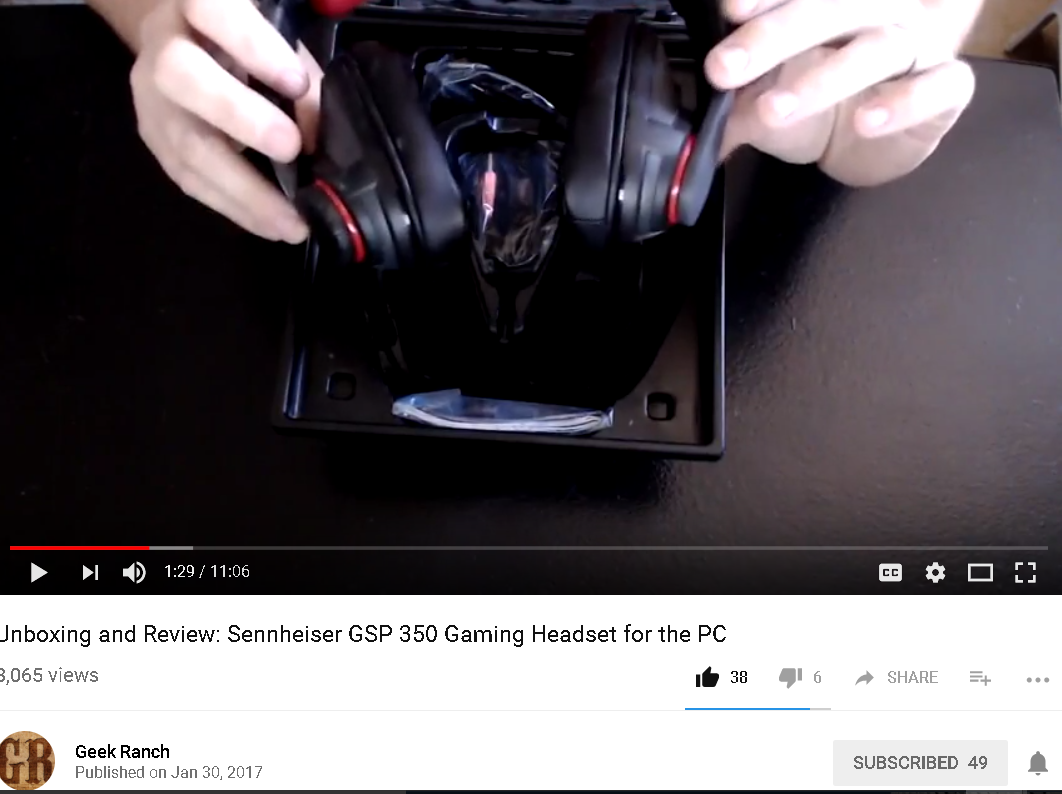 This outreach is a great way to expand your reach through content marketing.
All it costs you is a product, and your fans create the content for you.
What's best about this method is that consumer trust in institutions has dropped across the board from 2016 to 2017, according to Edelman's Trust Barometer.
Here's a chart with the organization's statistics from Heidi Cohen.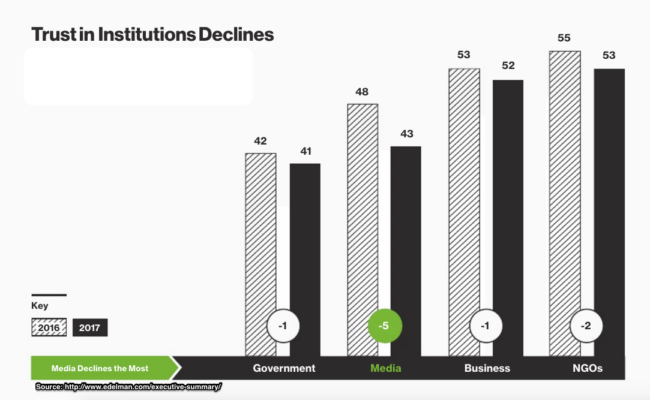 By spreading your content through trusted third parties (and not the media), you cover audiences that no longer trust traditional marketing methods.
Don't just stick to digital content.
Spread your message far and wide through as many channels as possible.
3. Hire creative professionals
While I write my own blog posts and create much of my own content, I still hire professional editors, photographers, videographers, and more to help me with my content.
Many of these creative professionals are freelancers.
Delegating and outsourcing work is a vital part of any business's success.
It's common to feel like you can do everything on your own as an entrepreneur, but the reality is you simply can't.
I'm not the only one outsourcing creative work.
According to recent research, 44% of writing and 41% of design work in marketing is being outsourced.

This means you're already competing with ghostwriters and staff artists.
Like me, 70% of marketers' video content creation is typically a combination of in-house and outsourced work.
In fact, nearly a fifth of all content is outsourced.
This is a substantial number that can't be ignored.
If you don't have time to create your own content (or if you lack certain skills), don't hesitate to contact freelancers.
They can be found throughout the web.
One place to check is Upwork.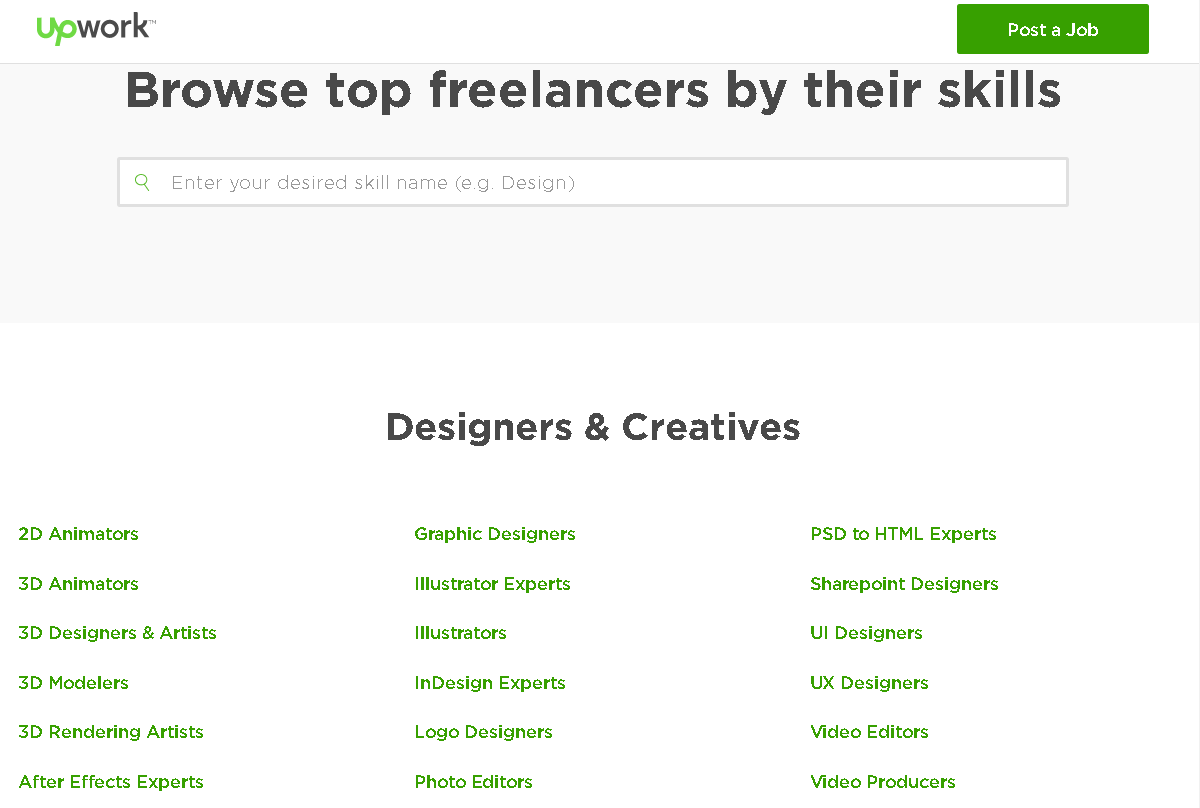 This website is a collection of professional freelancers with specialized skills.
You can either search through worker profiles or post a job to screen applicants.
You set your own budget — remember, you get what you pay for — and timing.
Payments are made through Upwork, and the system helps with managing freelancers.
You can also manage the freelance workflow using Trello.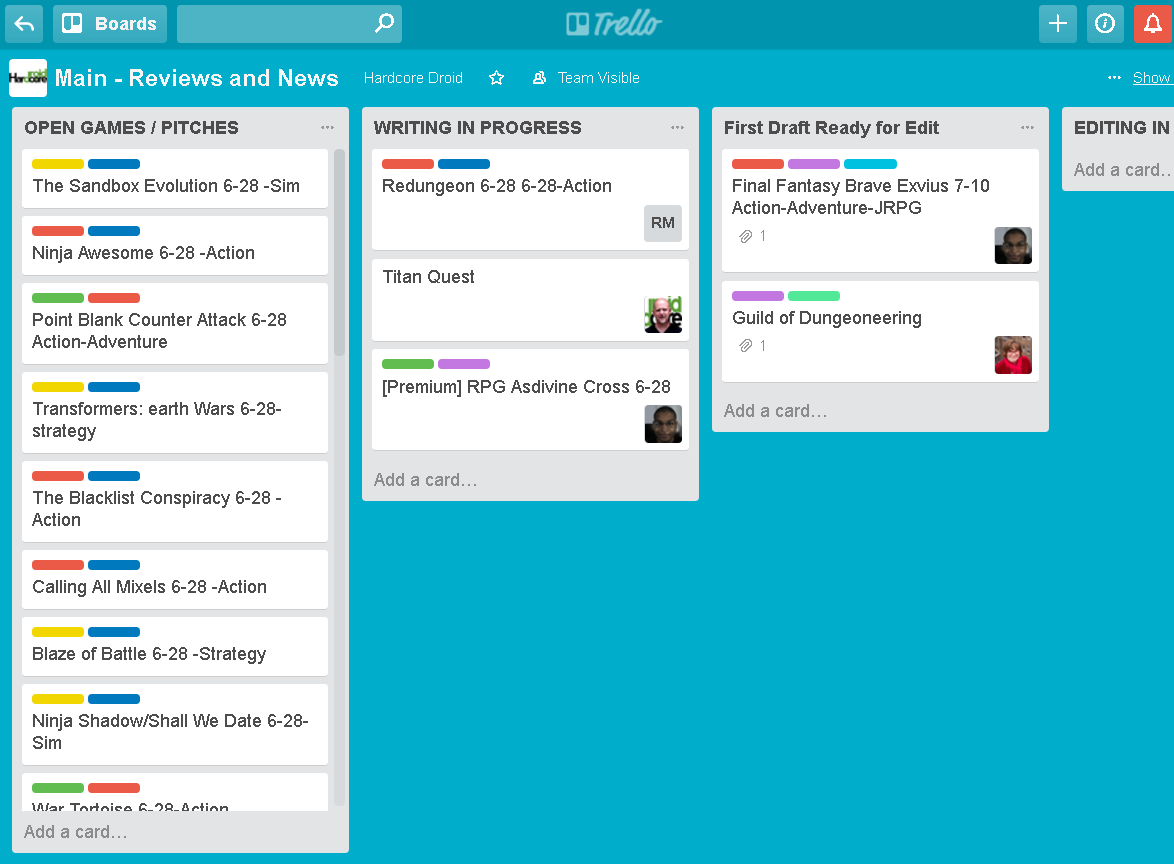 Trello is a great way for virtual teams to collaborate, and I use it myself to keep everything running smoothly.
Once you have the right tools and people in place, content will start flowing out.
4. Understand your audience and demographics
You know, I can't write a blog about online marketing without mentioning Google Analytics.
That's because data analytics are vital to measuring and quantifying success.
Why bother making content if you don't understand your audience?
Here's a recent report from one of my small business clients.
This audience overview is your portal to learning about who's interested in your brand online.
Of course, it won't have personally identifiable information, but it can be exported and compared to Salesforce and other databases.
You should always be catering to your niches, as that is the content that resonates and goes viral.
Samsung scored a hit this year by targeting its tech niche with an "Unbox Your Phone" campaign.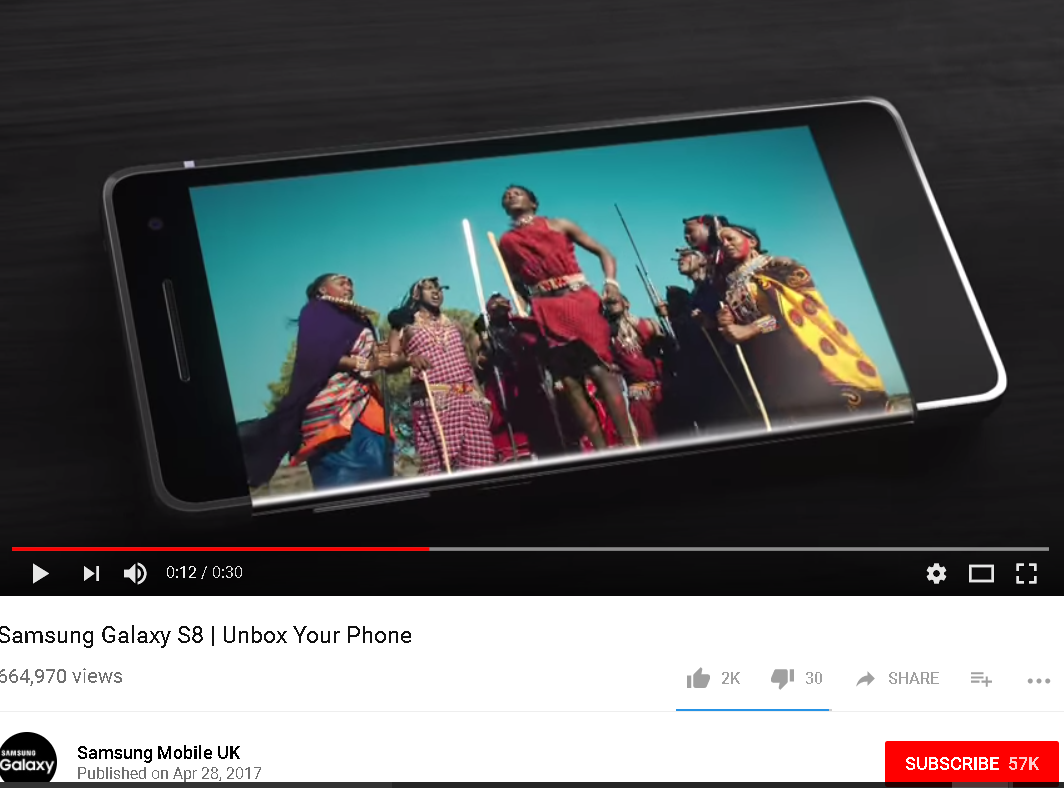 While it appeals to a wide audience (with 664,970 views so far), they're targeting the unboxing crowd I mentioned earlier.
According to AdAge, the current most-viral brand video of 2017 is an LG spot featuring two popular Liverpool futbol players.
LG is specifically targeting sports fans (soccer in particular) with this ad.
How it garnered mainstream attention is by appealing to a targeted audience in a big way.
Even Hollywood has movie and TV genres to appeal to different audiences.
Don't try to go wide. Instead, focus on hitting a home run within your niche.
5. Submit to Medium
I taught you earlier how to gain mainstream media attention through guest blogging.
That's a lot harder to get started with than it looks, and you'll typically have to hire a professional or an agency to navigate the industry for you.
If you're going to do it yourself, Medium is a great place to start.
According to Amazon's Alexa rankings, it's the 176th most-popular website in the U.S. and it's on the rise.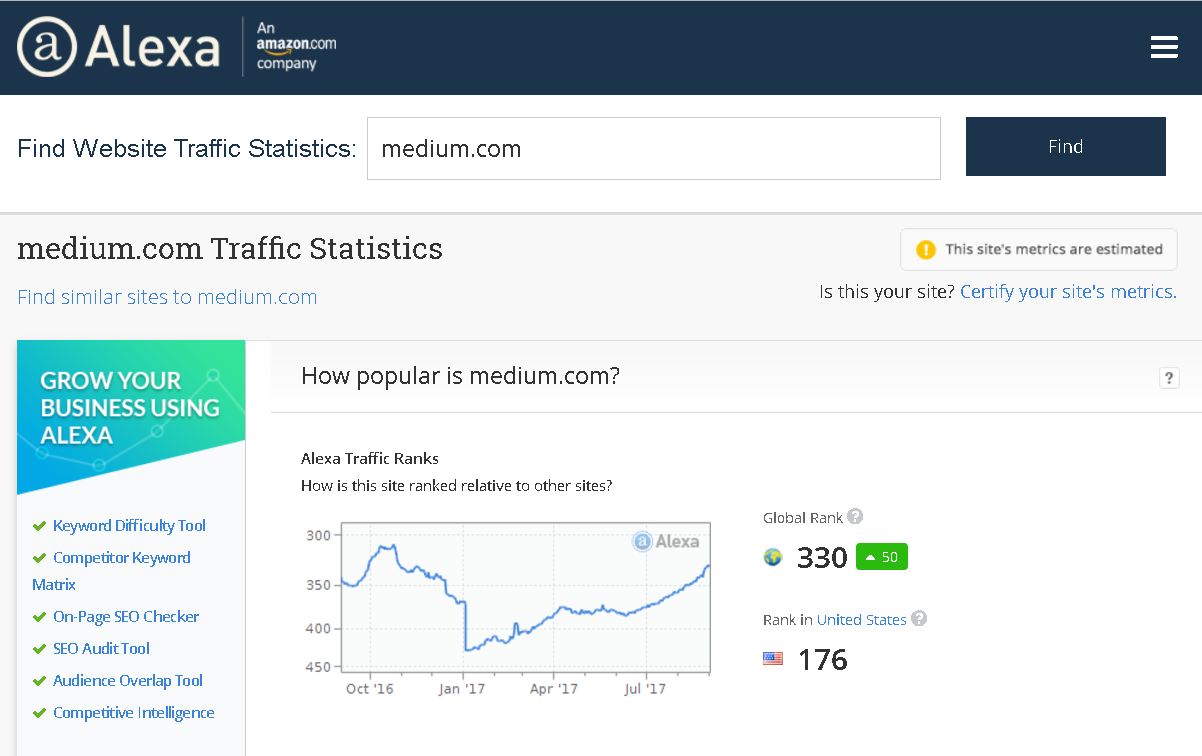 Signing up is as simple as linking either your Twitter, Facebook, or Google account.
From there, you'll verify your personal information and then you can start posting.
Just click your profile picture in the top right corner and select "New Story."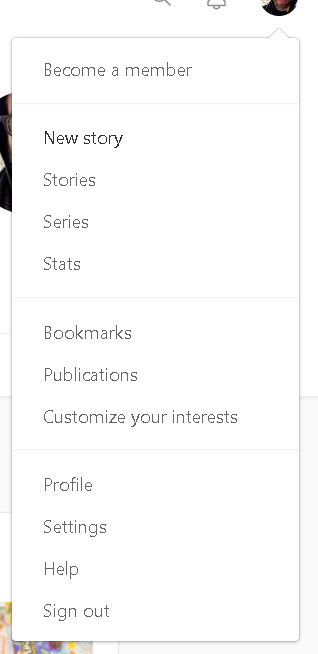 From here, you'll be presented with a simple GUI to copy and paste your story into.
It's as easy to use as WordPress (with fewer features), but you'll be submitting your story to an active community.
Medium has an avid readership and articles are often submitted by professionals around the world in every niche.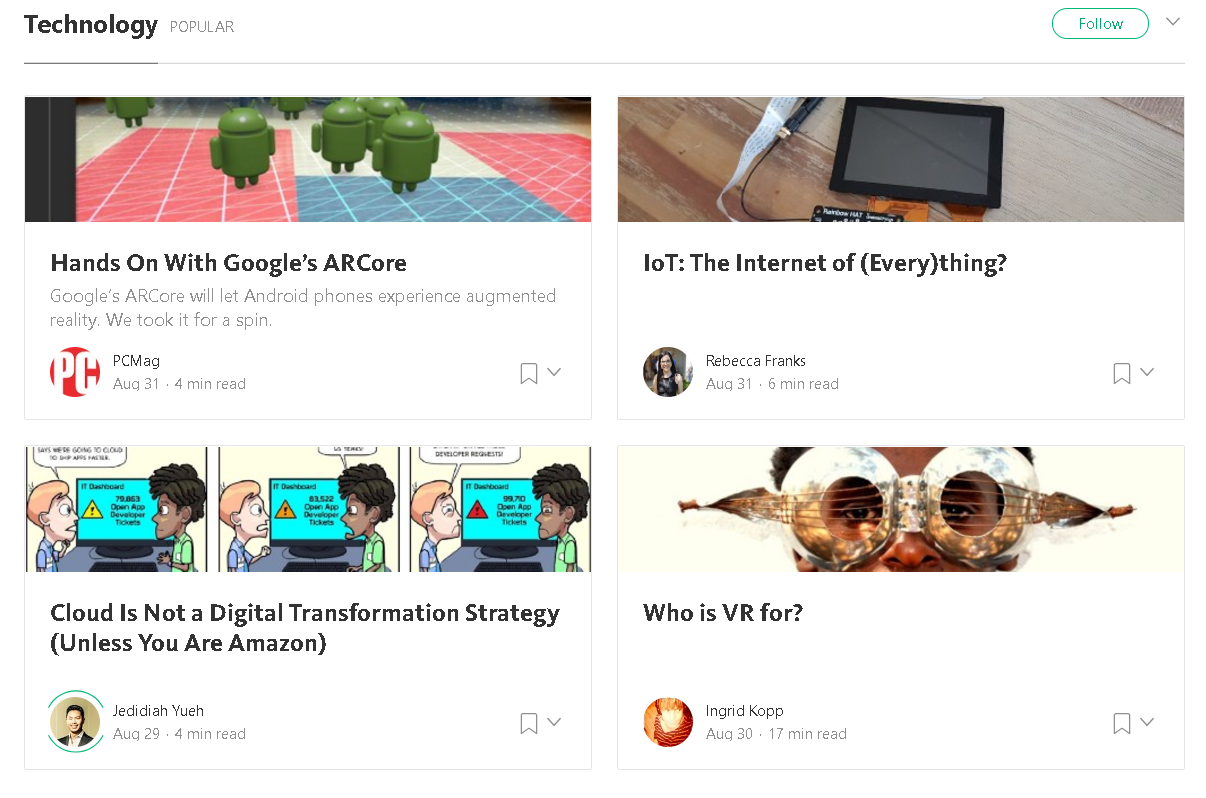 If your content is good enough, you'll be featured on the site — thus you can gain a lot more traffic.
Medium is also helpful to gather traffic to your newly created blog.
Simply copy and paste a snippet from WordPress (the first couple paragraphs will do), along with a link to read the rest on your website.
It's a common practice that'll extend your reach and build your funnel without giving away all your content.
Medium also has business-specific tools for telling your brand story.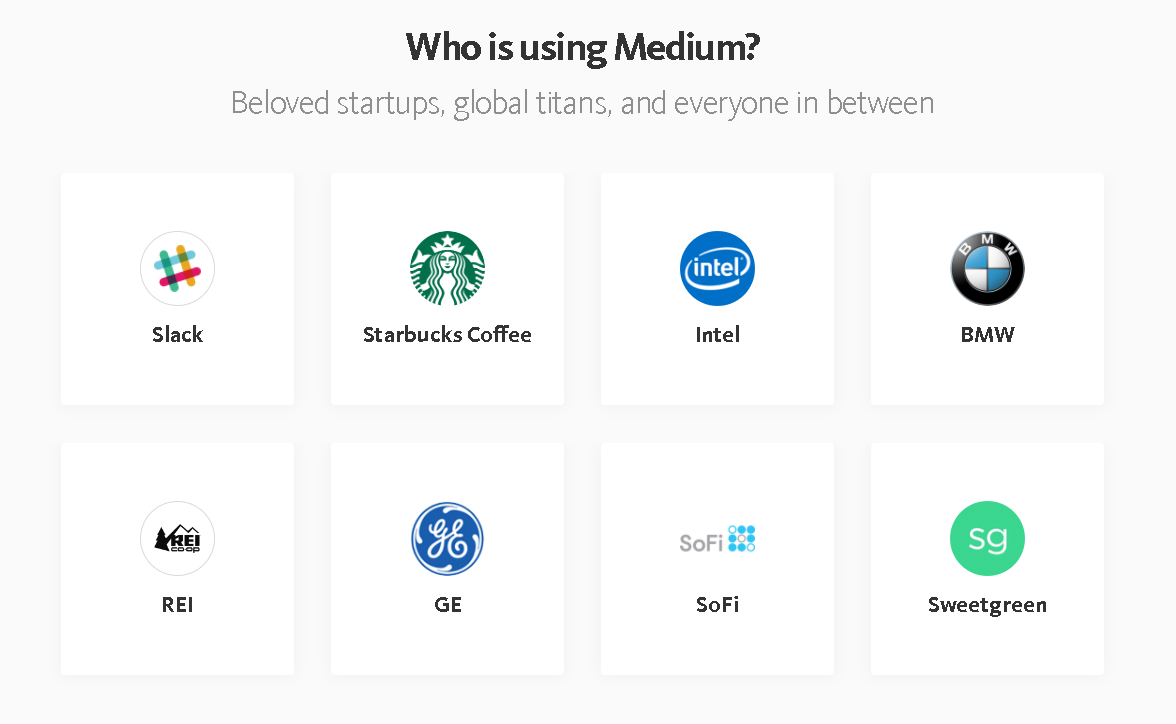 That's why it's used by REI, GE, Slack, Starbucks, Intel, BMW, and others.
You don't need to be a corporate giant to reap the benefits of content placement on Medium.
By getting involved in this community (or even becoming a member for $5 per month), you'll build a solid fanbase with brand affinity.
You can then submit your Medium articles to other publishers to pitch a column elsewhere. This will expand your content marketing channels.
6. Host your own events
I'm a big fan of event marketing.
It gives you a scheduled offline promotion opportunity that extends beyond the Internet.
While B2B event marketing is a beast in and of itself, B2C event marketing is pure content marketing.
Comedy Central knew this when it sent a street team out to promote Broad City's latest season.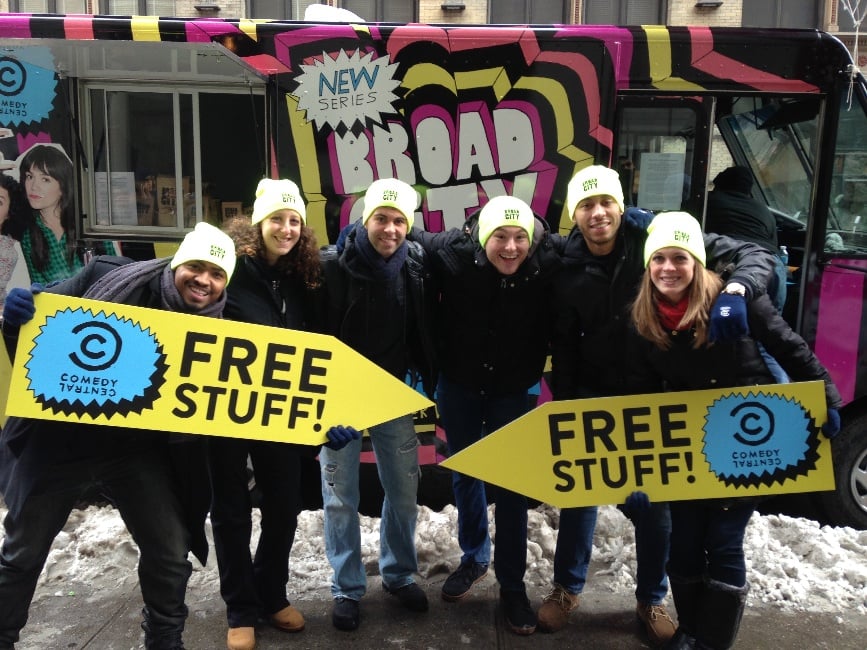 And we've all heard a million times about Red Bull's event marketing tactics.
In fact, the 2017 Experiential Marketing Benchmark report from EMI and Mosaic found 75% of large companies expect a 5:1 ROI for event marketing.
You don't have the $50-100 million budgets these giants do, though.
Still, 98% of consumers will share social content at events.
In fact, the study found that branded events are directly impacting the sales experience.
If 74% of consumers are more likely to purchase from a brand after a branded event, there's an easy answer. Yes — host a branded event.
You can even sponsor one if you have the budget.
Keep an eye out at your local convention centers, clubs, and venues to find events that match your brand and audience demographics.
These live events will be huge wins for your content marketing and sales efforts.
7. Study your industry
If you want to become a thought leader or appealing content creator, you'll need to understand your industry.
There are a lot of reasons for this.
First, you'll need to stay ahead of industry trends to remain relevant.
Your blog content needs to be fresh to stay ahead of Google's search rankings.
Check out how The Gadget Website is pushing student laptops with back-to-school season in full swing.
I always keep an eye on my industry to find who's doing what.
It's how I find new digital marketing agencies that are making their mark.
There are also events that transcend industries, like this summer's solar eclipse.
BMW of Orland Park took advantage of the opportunity for a great piece of visual content.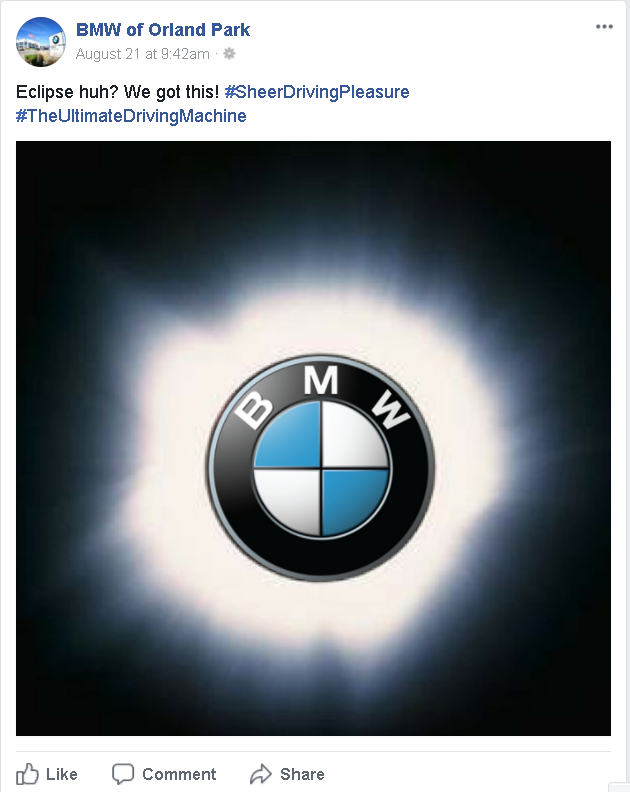 That's the type of topical content that goes viral fast.
By keeping up on your industry, you'll be able to create more compelling content.
Content that resonates with its audience is the key to growing a successful business.
8. Great content drives great ROIs
Regardless of what you put together and publish online, it has to be great quality.
Even a simple e-commerce site isn't very simple to create.
You need to know how to write copy that converts visitors into customers.
But you need more content to drive traffic to a website.
According to the Content Marketing Institute, 81% of content marketers are using blogs while 93% focus on social media.
This chart from Smart Insights shows the rest.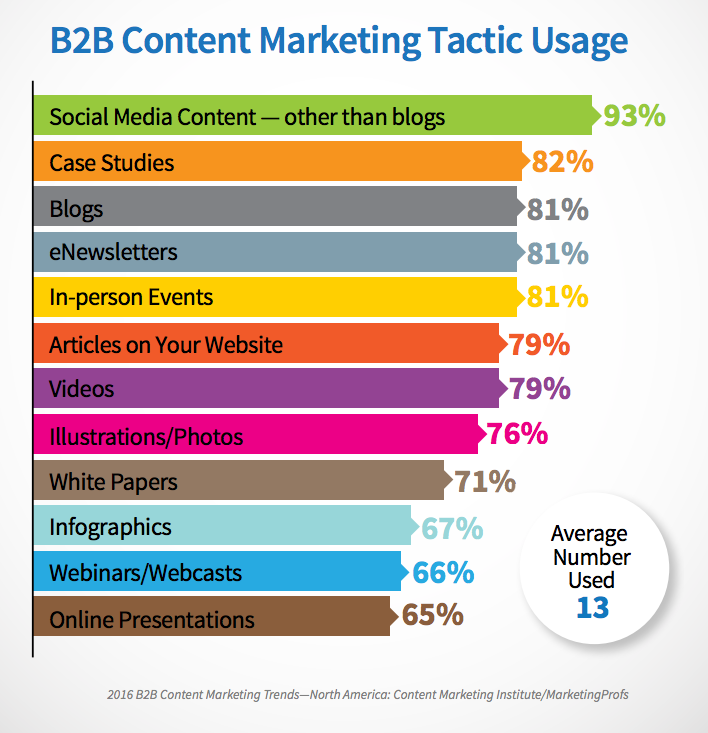 You'll need to create stellar blog articles, informative webinars, brilliant infographics, and more to stay ahead.
These days everyone can stream content directly from their phones.
Everyone is on social media creating content. Yours needs to stand out.
Airbnb is so sure of its travel expertise and content quality, it launched Airbnbmag this year.
Like John Deere's original content marketing magazine for farmers, Airbnbmag is a go-to guide for its customer base.
By releasing a physical magazine with quality content, Airbnb has one of the biggest content marketing hits of 2017.
You may not have the resources to publish and distribute a physical magazine, but you can still create quality content.
As I mentioned earlier, you may have to hire professionals to do it.
9. Stay involved in the community
What's more important than your own opinion of your brand? The opinion of other trusted resources.
A recent study found user-generated content is 50% more trusted than traditional media, especially online.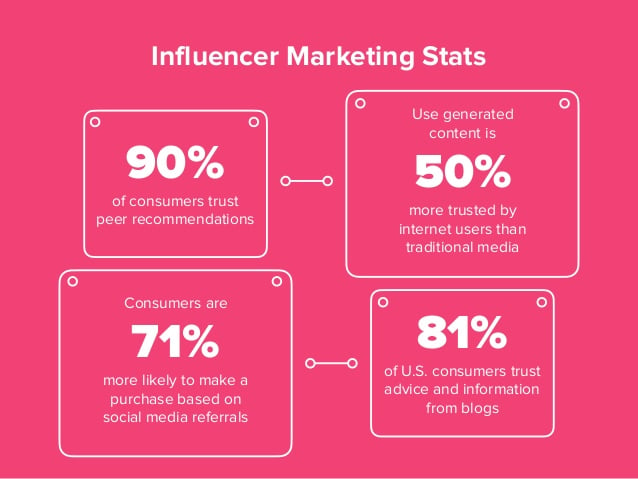 If you understand how to leverage influencer marketing, you'll gain a lot of traction for your business.
Reaching influencers requires that you get involved in your community.
This is where you'll find the most success, especially as a new brand.
The easiest way to find local businesses is to find your local Chamber of Commerce.
Every business registers with the local chamber of commerce, and you can find a lot of influential people this way.
Also, don't be afraid to attend local gatherings in your parks, museums, and other public meeting places.
The more you're involved with your community, the more recognizable your name (and the brand you represent) will be.
And while you're getting involved and reaching influencers, you'll also forge new business relationships.
It's another important part of building a successful content marketing strategy.
10. Partner with other brands
Sometimes your reach just isn't enough.
Partnering with other brands helps you extend your brand reach.
Check out Kellogg's and Netflix, partnering to promote Eggo on Twitter.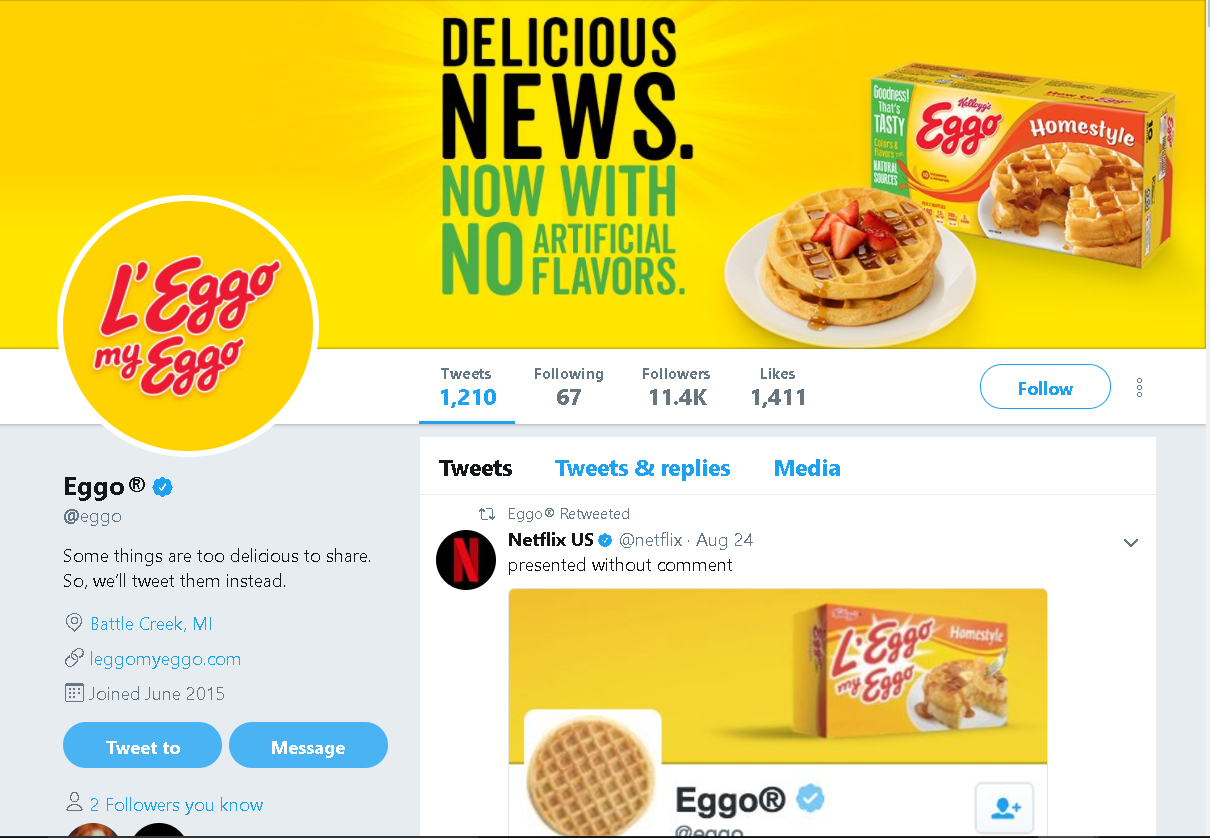 At first, waffles and movies don't seem to be related, but we do often eat while watching movies.
This type of cross promotion is a huge win for both brands involved.
To promote the new season of "Billions," Showtime partnered with the Wall Street Journal for a 2017 podcast series.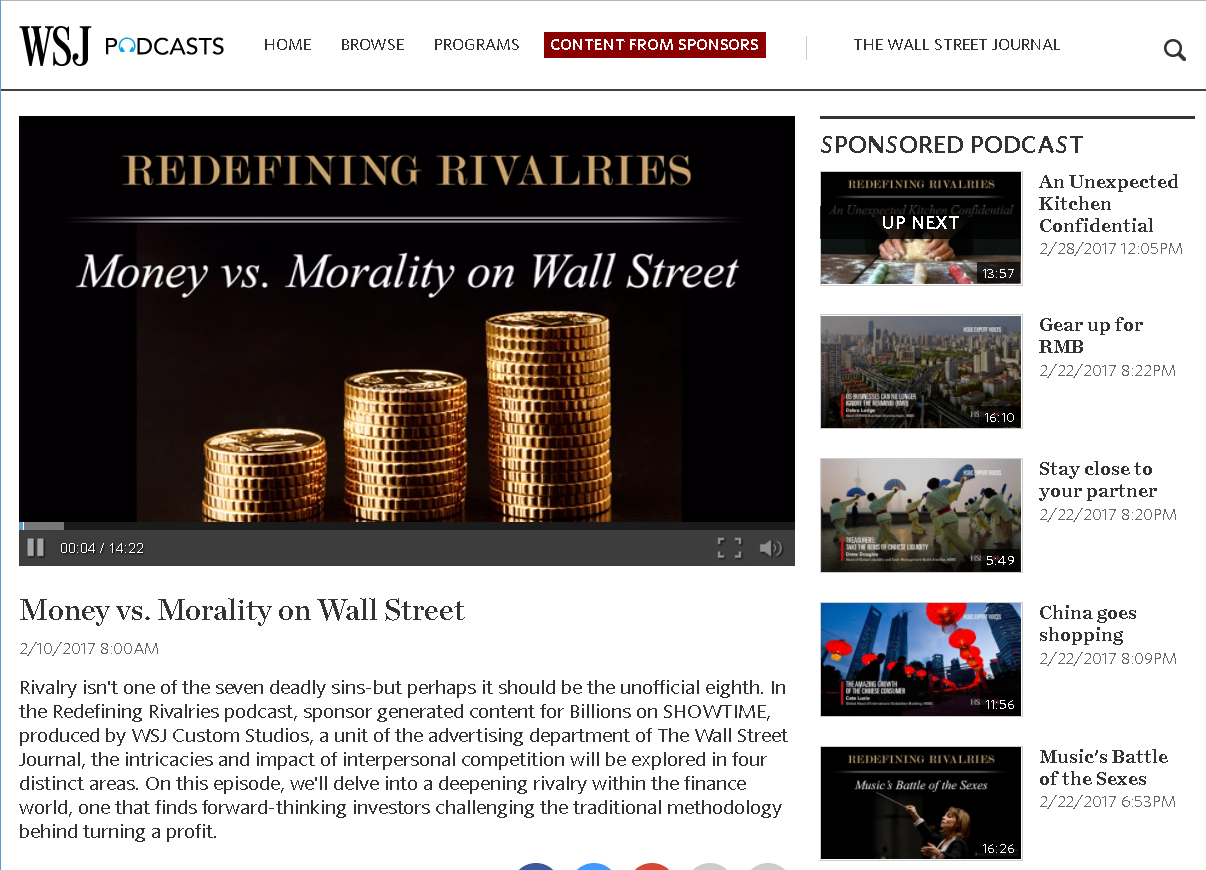 While this podcast is clearly labeled as sponsored content, it's legitimate information.
The podcast hosts certainly mention "Billions" and the storylines (which involve Wall Street morality), but it's not a commercial, by any means.
This partnership is high-quality content that appeals to the audience being served by both brands.
Doubling your marketing budget, resources, and reach by co-branding content is a win-win situation for every business involved.
There's just one final tip, and it's a good one.
11. Monetize your content marketing efforts
If you're going to create and publish content, you may as well get paid for your efforts.
Sure, conversions are great, but there's also the possibility to place ads in your videos and blogs.
Now, to be perfectly transparent, I'm not currently monetizing my blog nor YouTube channel with ads.
Everything is focused on my content and services.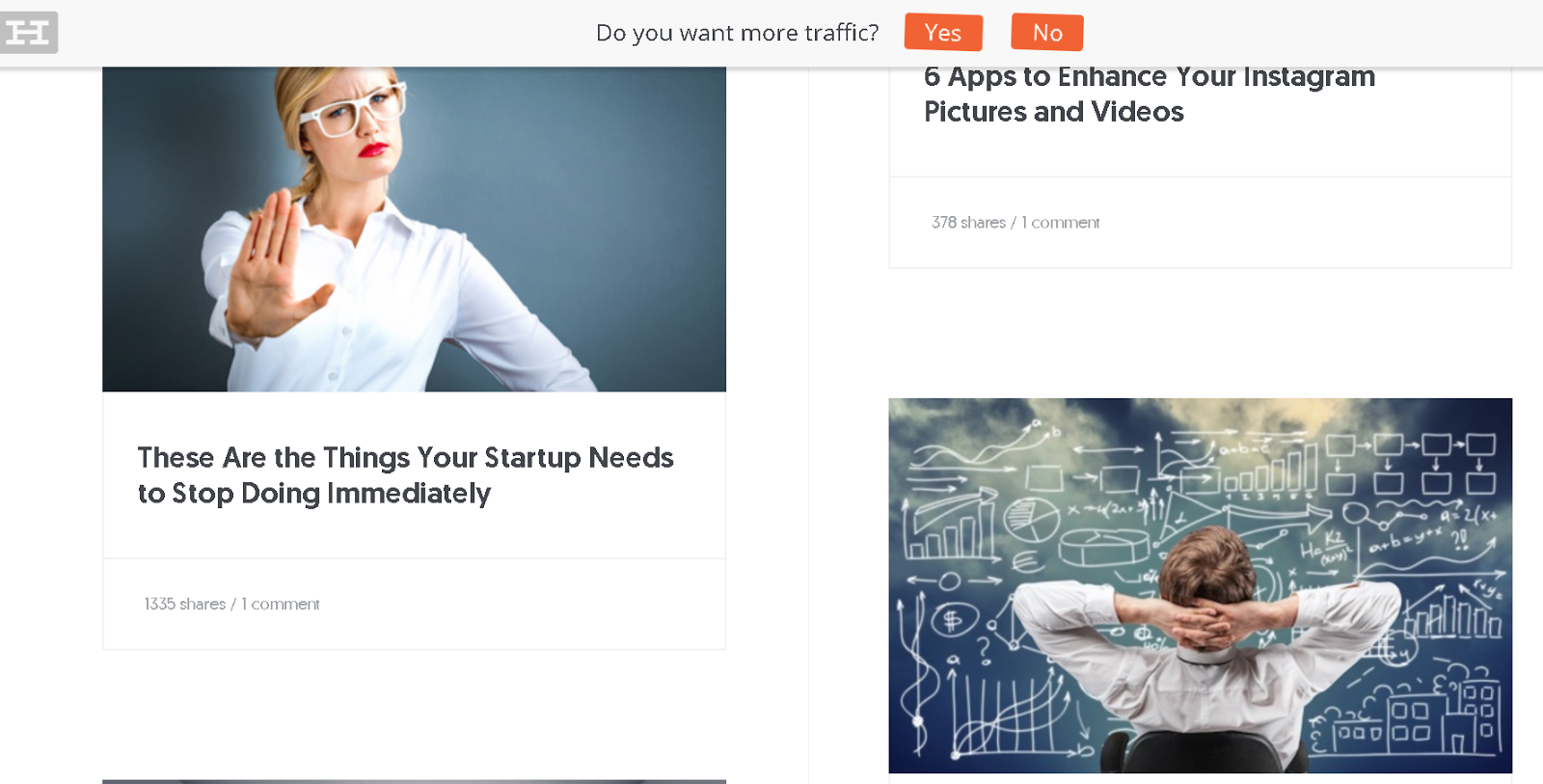 My YouTube channel is also not monetized, but it's very easy to add both text and video ads to do so.
In your video manager, simply click the Edit button and select the radio button for monetization.
You'll need a Google AdSense account to do this. If you don't have one, YouTube will redirect you to set one up.
When you're done, you'll see the gray dollar sign turned bright green.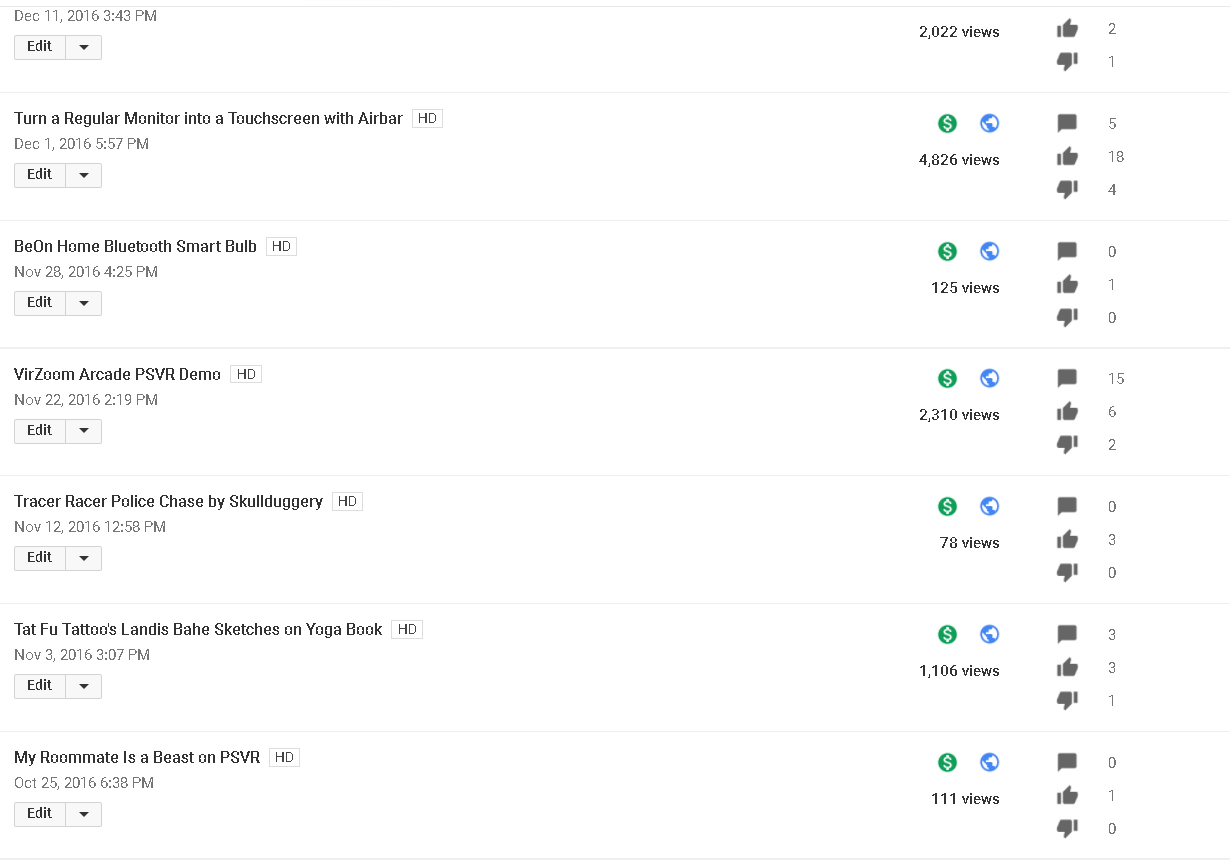 If you sell through Amazon, you can also use Amazon Affiliates to build backlinks to sell your products.
Some websites you publish content on won't allow you to link back to your brand site.
Amazon Affiliates is a way to bypass this restriction and still gain backlinks from your content.
Click Join Now for Free, and you'll be able to create an account. You can even link your personal account.
With Amazon Affiliates, Google AdSense, and other advertising, you can help your content generate revenue without seeming too salesy.
Partner with other brands and advertise within each other's content for maximum reach and ROI.
Conclusion
Content marketing is the latest buzz word in digital marketing.
It's not always as easy to get started as it sounds.
Each brilliant piece of content you see online is the product of a team of creative professionals working together.
Even I have help creating my content, although I do a lot of it myself.
Don't be afraid to test new boundaries, forge new partnerships, and push the limits of creativity.
Great content sells products, and you can build your brand with the right initiatives.
What content marketing projects have you found success with?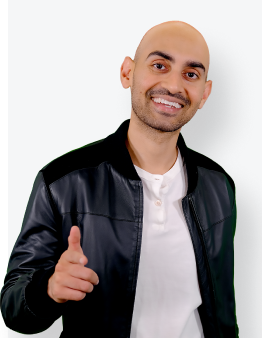 See How My Agency Can Drive More Traffic to Your Website
SEO - unlock more SEO traffic. See real results.
Content Marketing - our team creates epic content that will get shared, get links, and attract traffic.
Paid Media - effective paid strategies with clear ROI.
Are You Using Google Ads? Try Our FREE Ads Grader!
Stop wasting money and unlock the hidden potential of your advertising.
Discover the power of intentional advertising.
Reach your ideal target audience.
Maximize ad spend efficiency.