As a marketer, you know how valuable audience connection is.
When you truly connect, you build trust and increase the likelihood of repeat purchases and interaction.
These days, there are more and more ways for marketers to reach their target audiences. From TikTok to in-feed Instagram ads, marketers are encountering never-before-seen amounts of opportunity for connection.
One of these opportunities is live functionality. Available on a slew of platforms, including Twitch, Instagram, Facebook, and TikTok, this feature allows users to live-stream to their followers.
Given that we know how successful video is as a content form, savvy marketers are making livestreams work for their campaigns.
While the platforms mentioned above are pretty commonly used for live video, YouTube also shares this live-stream capability.
The video streaming giant offers streamers a unique platform to share information and grow brand awareness.
If you're looking for new ways to connect with your target audience, read on to learn if YouTube Live is the right platform for you.
What Is YouTube Live and What Are the Benefits?
Much like many other live-streaming services, YouTube Live is YouTube's livestream arm of its platform. Through this tool, you can reach your audience in real-time, allowing real-time connection.
Users seeking live content navigate to the Live section of the YouTube homepage to find your stream through search. Users can also discover your live stream if they've interacted with your account in the past, with your video manifesting on their individual homepage.
The benefits of YouTube Live are truly endless. Big brands like Bon Appetit have taken advantage of the platform, as have many smaller, non-franchised organizations.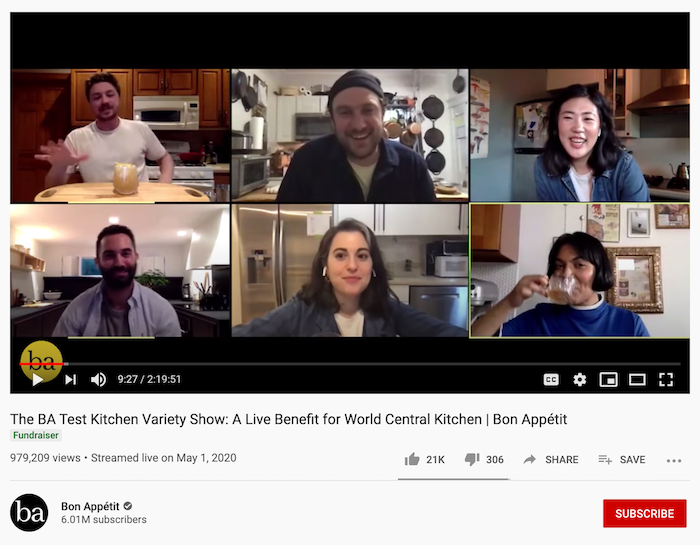 Some of the key benefits include:
Connection With Your Audience
This is a big one. The reason all-live everything is so successful is that it enables face-to-face connection through a screen. By enabling the chat function, you can connect directly with your audience, answering questions, and building relationships and goodwill.
Brand Establishment
Seventy percent of viewers bought from a brand after seeing it on YouTube. When you go live on the platform, you're not extending brand exposure, you're establishing your brand as an accessible entity with a notable, reachable figure hosting live events.
Cost-Effective Production
You can use YouTube Live for the cost of an account, which is free.
Given that your video doesn't require any pre- or post-production, you also save on hefty fees often associated with video creation.
Collaboration With Other YouTubers
While this function is often overlooked, YouTube Live was the first of the live streaming social platforms to enable collaboration.
Through this function, you can cross-promote with another local business or team up to do a giveaway. This capability also allows you to host guests, giving you the opportunity to widen your audience reach by promoting an out-of-house individual's presence.
How to Use YouTube Live
With more than two billion active users worldwide, YouTube should be a go-to destination for marketers.
If you've never planned around live marketing, the thought of executing a YouTube Live strategy can be, well, intimidating.
However, it doesn't have to be.
YouTube Live offers users two different types of live streams, simple and custom.
Simple
With this straightforward delivery, you can go live from your webcam or phone (this is contingent upon having over 1,000 followers). Much like other livestreaming platforms, the simple mode is great for doing a basic Q&A or sharing a presentation.
Custom
This delivery mode is much more complex because it meets the needs of more complex presentations. For example, if you want to share your screen or use multiple web cameras, you need an encoder to make this happen. While these two categories are broken out to be opposites of one another, don't let the term complex alarm you—the custom stream is still pretty easy to achieve.
Much like any other marketing campaign, your YouTube Live strategy should be well-planned and have goals in place.
Before you hit golive on your YouTube homepage, be sure you've strategized accordingly.
3 Ways to Drive More Traffic Using YouTube Live
If you've identified the need to grow more traffic as one of your top goals, (and let's be honest, who among us doesn't want more traffic), YouTube Live is an excellent platform for sending more visitors to your site.
Below, we break down three strategies that can help you harness the power of YouTube Live to score more traffic.
1. Create a Promotional Plan
You know the saying: if a tree falls in the forest and no one's around to hear it, did it even make a sound?
The same goes for your YouTube Live: if you don't promote your live event, how will anyone know to show up.
The same amount of forethought and strategizing you reserve for other marketing campaigns should go into your livestream.
Here are our three best tips for making your next livestream a hit.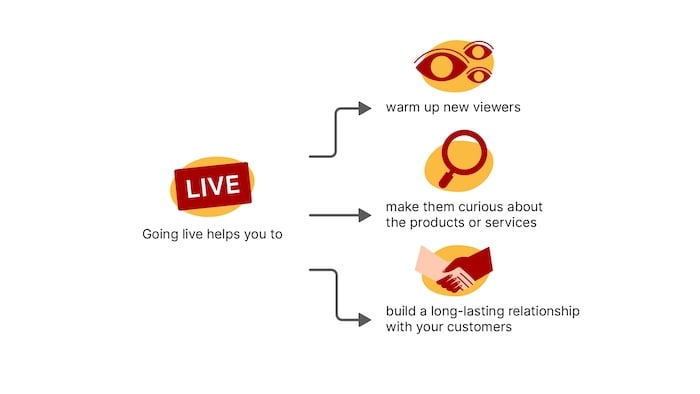 Schedule Your YouTube Live Video
After you've established the goal of your YouTube Live video, you need to schedule a date and time so you can promote your livestream to followers and prospects alike.
Socialize Your YouTube Live Video
You want to be promoting your YouTube Live video everywhere. From your social channels to your email contacts, you need to share the who, what, when, why, and where to all followers and prospects.
Build a Retargeting Ads Campaign
Think your work is done after your live stream wraps? Think again. Use retargeting ads on social and other platforms to reach liver stream attendees and remind them to take action.
2. Share Valuable Content
We've alluded to the need for a clearly delineated value of your YouTube Live for your audience.
To gain someone's most valuable asset (hint: it's their time), you must offer them something valuable in exchange.
Whether that's a demo of a software upgrade or an unboxing video of the new prints your store is now offering shoppers, be sure that your content is doing more than just making noise.
3. Get Smart About Your CTA
When filing a YouTube Live video, you want to have a very precise call to action (CTA). While we wish there were a silver bullet that would encourage all viewers to take the desired action, choosing your ideal CTA takes some planning.
First, you need to assess what you want viewers to do after viewing your video. Ask yourself:
Do I want my viewer to make a purchase?
Do I want my viewer to schedule a demo?
Do I want my viewer to watch more of my videos?
Do I want my viewer to follow me on social channels?
After answering this question, you can determine which CTA is most appropriate for your viewers and incorporate it into the conclusion of your video.
To reiterate, be sure to identify where your viewers are in the buyer's journey and use a CTA that resonates with that respective stage.

Make the Most of Your YouTube Live Content
You did it. You succeeded in hosting your first YouTube live. You got a bunch of new followers on Twitter, so now you're done with that content, right?
Wrong.
Now that you've created a video asset, you can turn that YouTube Live video into a wealth of evergreen content.
Below are a few ideas for making your YouTube Live video work as hard as you do.
Turn your live stream into a typical video and share it on your website.
Share interesting segments of your live stream on social media. Pull quotes from your live stream and share them on social media.
Edit the audio from your YouTube Live stream into an audio podcast.
These possibilities represent only four of the myriad options you have for repurposing content. We've talked about how valuable video is, so be sure not to let it go to waste.
Frequently Asked Questions About Using YouTube Live to Drive Traffic
What is YouTube Live?
YouTube Live is the video streaming giant's live platform. Users can go live to audiences, streaming in real-time. This channel can be used for Q&As, unboxing videos, how-to guides, and more.
Is YouTube Live good for marketing?
Yes! Video of all kinds performs incredibly well with audiences. And with 81 percent of Americans using YouTube, you're actively doing your brand a disservice if you're not advertising on YouTube in some function. In addition, you can repurpose content from your YouTube Live across other channels, creating an evergreen marketing asset.
What equipment do I need to do YouTube Live?
For simple live streaming, you only need a webcam or a phone. If you're looking for more complex functionality from YouTube Live, like multiple cameras, you're going to need an encoder.
How can I repurpose my YouTube Live content?
You can repurpose your YouTube Live content in so many different ways. From bite-sized video clips on Instagram to a full-fledged podcast episode, the opportunities for repurposing are endless.
How to Drive Traffic With YouTube Live Conclusion
While Facebook, Instagram, TikTok, Twitch, and many other platforms offer live streaming, YouTube Live grants you access to the massive YouTube audience.
As you plan your YouTube Live campaign be sure to be strategic about promotion, content, and your final CTA.
If you improvise any of these aspects of your live stream, you likely won't have your desired impact and run the risk of alienating your audience.
Before embarking on your YouTube Live journey, be sure to research and watch other live streams from brands within your industry. By learning what works and what does not, you can tailor your video around their mistakes, ultimately allowing your brand to outshine your competition.
What's the best YouTube Live video you've ever watched and why was it successful?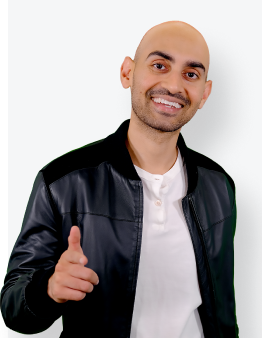 See How My Agency Can Drive More Traffic to Your Website
SEO - unlock more SEO traffic. See real results.
Content Marketing - our team creates epic content that will get shared, get links, and attract traffic.
Paid Media - effective paid strategies with clear ROI.
Are You Using Google Ads? Try Our FREE Ads Grader!
Stop wasting money and unlock the hidden potential of your advertising.
Discover the power of intentional advertising.
Reach your ideal target audience.
Maximize ad spend efficiency.