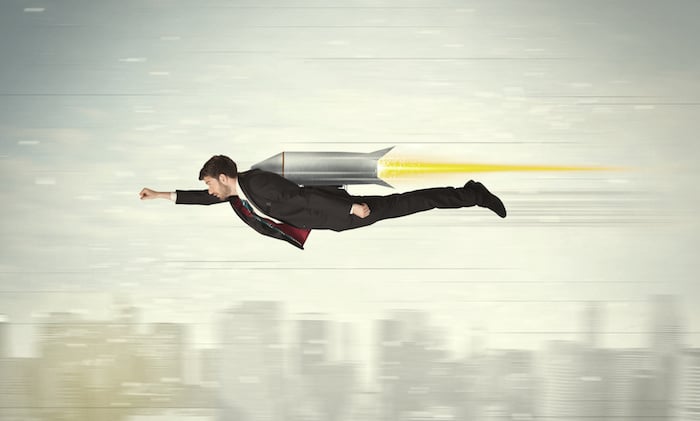 I don't have any problems keeping up with the latest Google algorithm updates. In fact, it's exciting.
But, even when I miss news about some new development, one thing is for sure: the future of search engine optimization revolves around users.
Generally, a page with several quality links will rank higher with search engines than one with no links or user activity.
However, sending more links to your homepage isn't always advisable.
For one thing, when your homepage is ranking higher with search engines than your internal pages, you'll notice that your search results will become unstable.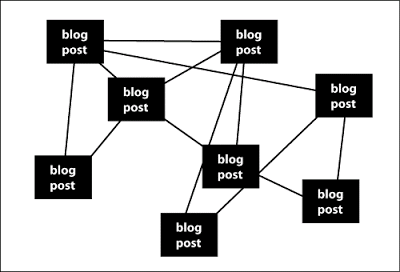 Google is much more concerned about a site's internal pages than its homepage. The information that'll be useful to search users – blog posts, for example – is often not found on the homepage.
In this article, I'm going to show you how to give your internal pages greater ranking power with search engines.
Your services page, blog posts, and other pages on your site are all important. You shouldn't focus solely on your homepage and should work towards building internal links that will send users to other parts of your website. It's time to dive deeper and get your internal pages higher up in organic search results.
Before we get started, let's go over a few basics.
Internal linking is a potent SEO strategy but many people think it's complex. It's when an internal link connects one page of a website to a different page on the same website. In an internal link, the source domain and target domain are the same.
With that out of the way, let's get to our discussion: how to rank your internal pages higher than your homepage.
1. Build deep links to internal pages.
Inactive pages aren't useful to customers or to search engines. The purpose of linking to your internal pages isn't primarily to increase Google rankings but to create a connection that makes the pages visible to users.
It's your responsibility to ensure that your site's internal pages are easily crawlable.
Deep linking is the simple practice of using hyperlinks and appropriate anchor text to link to a specific page on your site that's relevant. Here's a good example of effective deep linking: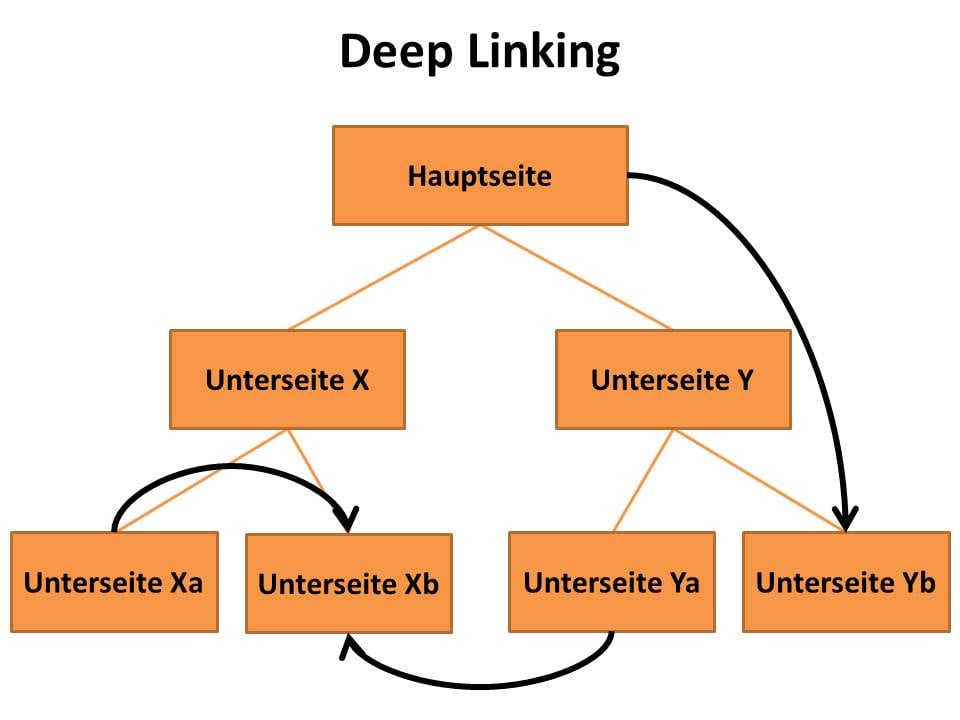 You don't need to speak German to understand what's going on here!
Deep links are not only relevant to search engine optimization but they're also essential to enable deep link discovery so that users can easily find and view content. It's true of websites and of mobile apps, too.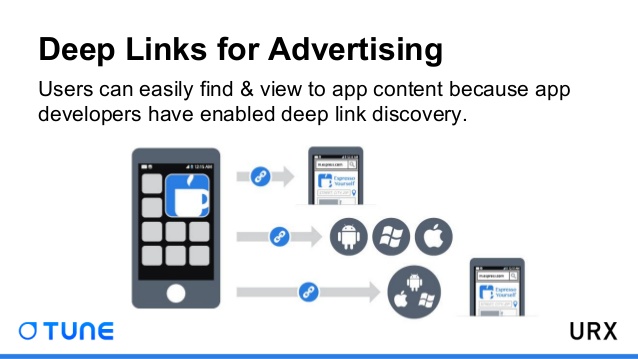 Remember that in today's Google algorithm, relevant links will pass more search engine optimization value than irrelevant links.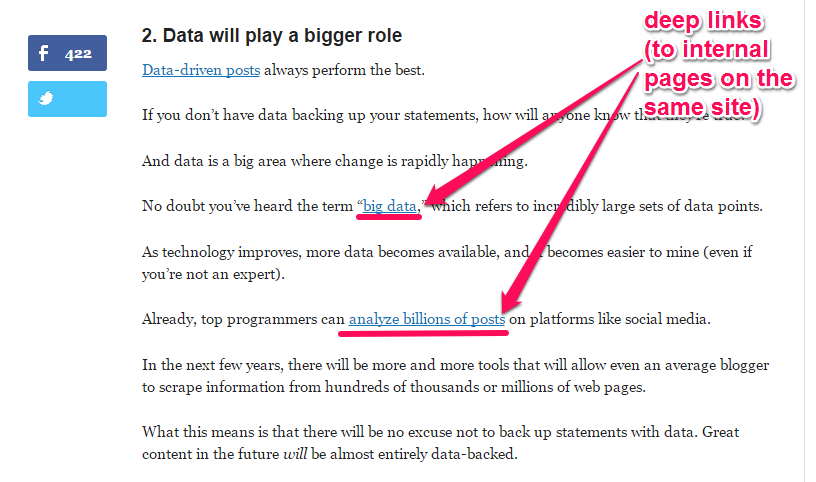 Google wants you to link to your internal pages. It tells Google that you're proud of your site content and want to send users to it.
When you consistently link to a particular page, you pass more on-page credibility to it. That credibility is often referred to as "link juice."
Link juice is what strengthens internal pages. Trustworthy and relevant authoritative pages will pass more link juice to your internal pages, thus boosting their search engine rankings.
If you're an ecommerce store owner, for example, you've got to understand that internal pages – such as your product pages, category pages, customer reviews pages and the like – are important gateways to Google.
Generally, it's hard to get external links to your product pages and Google knows that. Who links to a product page?
But, you can begin with on-site deep linking to those product pages. According to Moz, links to product pages (and other infrequently linked-to pages) "provide oversized value from a competitive advantage perspective."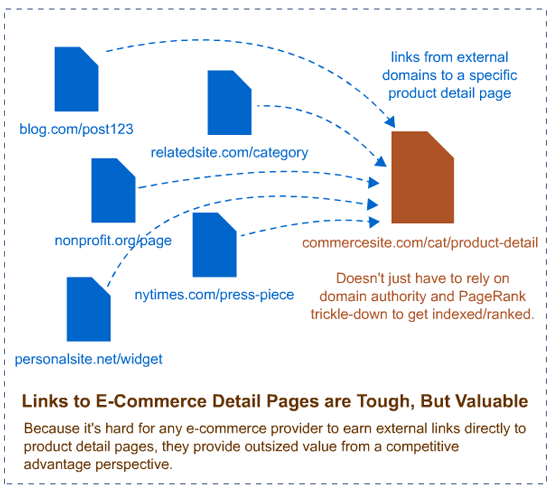 No matter what your business model is, your homepage will generally earn the most external links. So, it's tempting to send customers to your homepage from your blog posts and videos. But, don't overdo it.
The best approach is to spread out the link value to your internal pages. You can do this by linking to a specific category page or product page that rarely gets links on its own.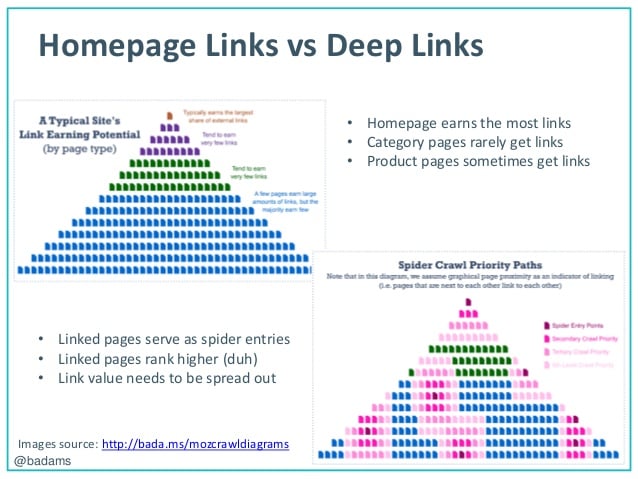 You should also work on improving your weak pages. If you find that some of your important pages show low page authority, you can link to them from your pages with a higher authority score.
To find these high and low authority pages on your site, simply follow the easy steps that I've outlined below:
i). First step: Go to Ubersuggest. Input your site address (e.g., neilpatel.com). Then, click on the 'Search' button.
ii). Second step: Click on the "Top Pages" tab on the left-hand side. 

iii). Third step: Analyze your top pages.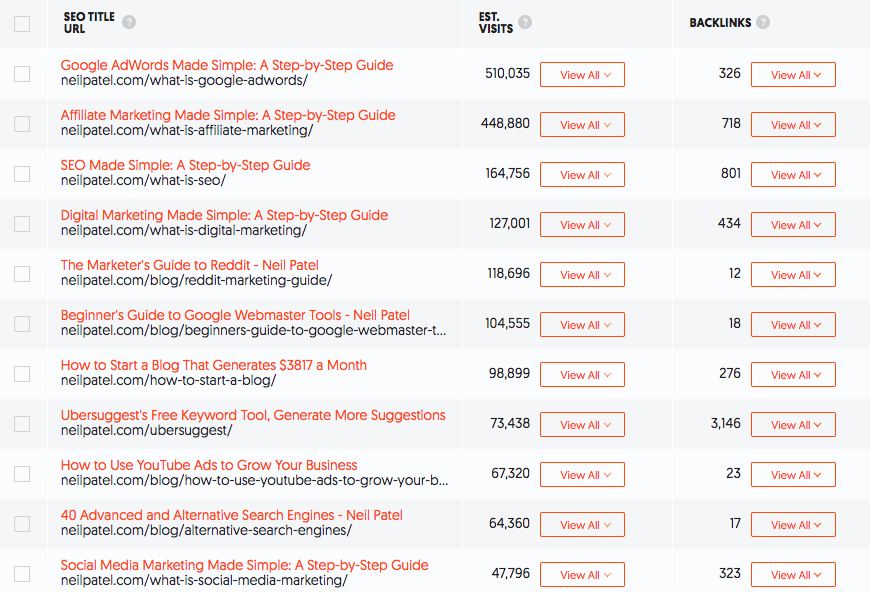 In order to help the pages with a lower PA, you should use relevant anchor texts to link to those pages from the high PA pages.
For example, the page that discusses the science of video engagement (PA: 51) can link to another page on the same site with a lower PA (say 40).
When it comes to internal deep linking, the placement, and position of anchor text count. Orbit Media gives some clear guidelines: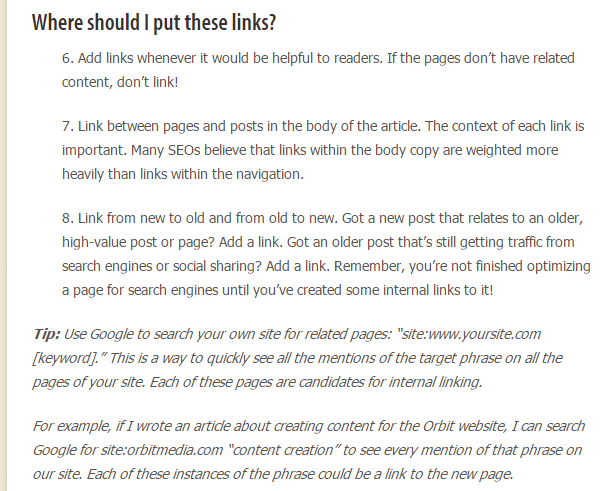 Deep link discovery is a technology that's also used in app development to help app users find and use the features of a particular app. Brands are also seeing great results from deep linking.
As an example, Coffee Meets Bagel, a dating app for millennials, used deep linking to increase referred member retention by 26%.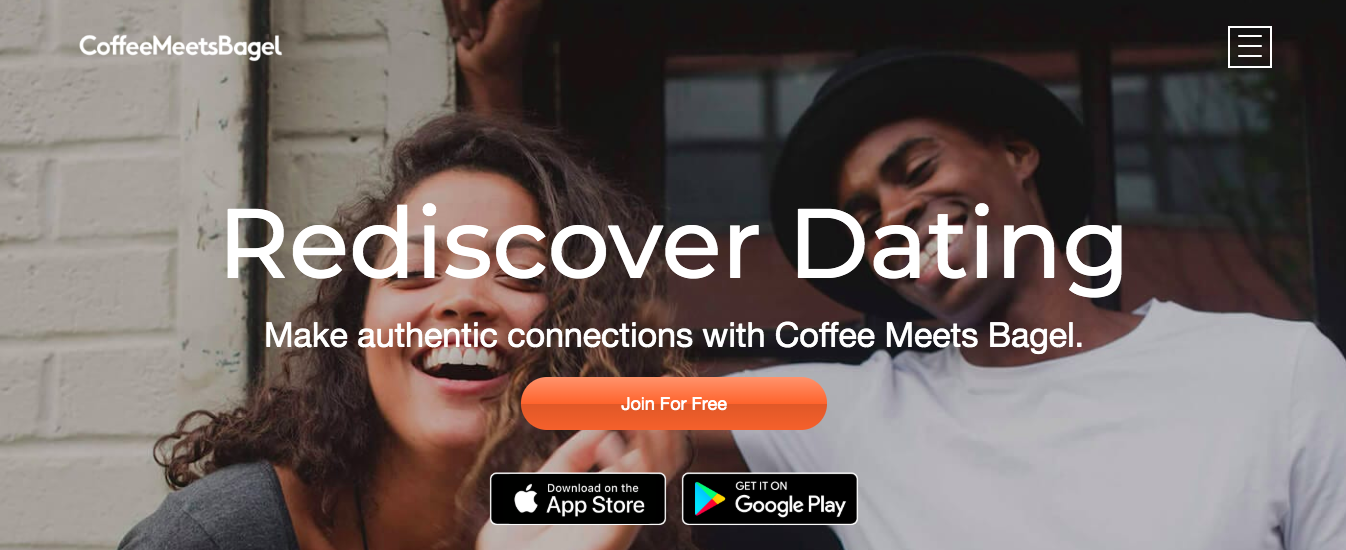 2. Pass more SEO juice to your internal pages through social signals.
I once published an infographic on the state of SEO by illustrating Econsultancy's findings, which showed that "74% of companies and 82% of agencies surveyed said that social media is either somewhat or highly integrated into their SEO strategy."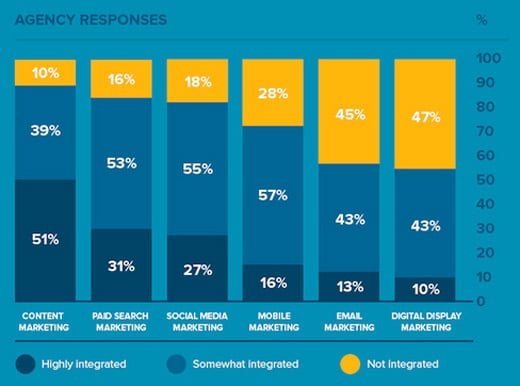 A steady stream of social signals and traffic from the top social networking sites (Facebook, LinkedIn, Twitter, Pinterest, Instagram, etc.) can noticeably boost your internal pages' Google rankings.
Some might argue that social signals aren't among the search engine giant's ranking factors. But, there are several pointers to the fact that social signals may have a strong impact on search performance: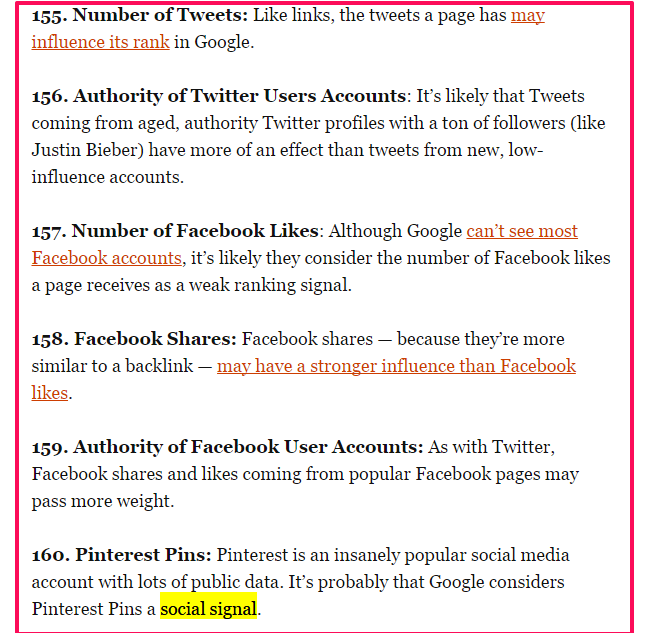 From various studies and personal experience, I think that the most important thing to remember is "social signal relevancy."
This means that the links you build from a social network (though nofollowed) should, wherever possible, come from a page that's closely related to your topic.
According to Brian Dean,
Google probably uses relevant information from the social account that shared your content and linked to you, together with the text surrounding the link, to make further decisions about your page's value.
Let's look at some typical results. One of the determining factors that helped Robbie Richards grow his organic traffic by 11,065% in 6 months was social signals.
He used Buffer to set up different tweets to be sent out on a regular basis. Through these campaigns, he was able to send a steady stream of social signals to his internal pages. Predictably, his organic traffic and rankings grew exponentially.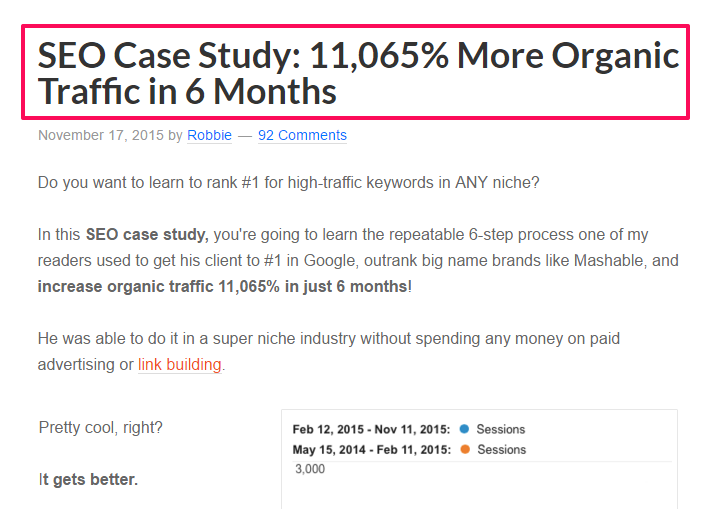 I did mention that social signal relevancy is what counts. But let's back up a bit. You see, way back when the Penguin update was released, many sites changed their links to nofollow because they were scared of Google penalties.
Consequently, those links no longer pass search engine optimization value, but they still send traffic to a web page – and that's what Google cares about.
Tweets and the likes may not mean anything in the search engine giant's eyes, but it's the multiplier effect that Google looks out for.
It makes sense, right? If an influencer tweets your article, many people will share it. And the more shares you get, the greater the chance people have to link to it.
This is where social becomes an important factor in SEO – when likes and tweets turn into shares and then into actual links.
Is it possible to improve your Google rankings through people tweeting your post link? Well, it all boils down to the authority and relevance of the Twitter accounts doing the sharing.
In his post about the 200 Google ranking factors, Brian Dean said,
It's likely that tweets coming from aged, authority Twitter profiles with a ton of followers (like Lady Gaga) have more impact than tweets from newer accounts with much less influence.
To get more social signals, start by making sure that your social share buttons are visible on your pages.
But, above all else, focus on creating share-worthy content, whether it be a blog post, infographic, video or survey. Use your best content to gain attention and visibility on different social media networks.
Creating valuable content targeted at social users will help drive traffic to your internal pages. It will also pass on some much-needed social authority to boost your rankings organically.
3. Interlink your pages using branded keywords.
Branded keywords are simply search terms and keywords that include a part or all of a brand's name.
For example, here are branded keywords attached to my name: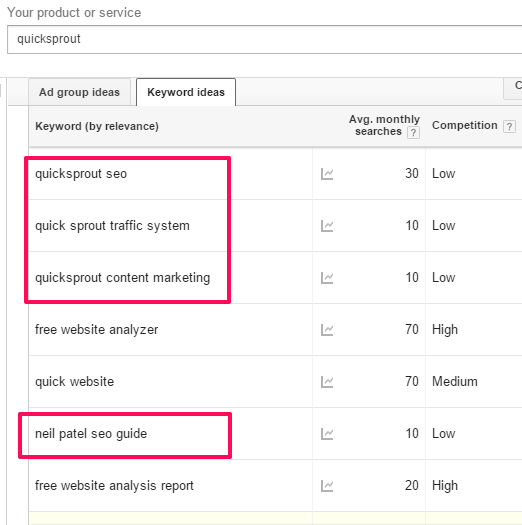 Interlinking your internal pages using branded keywords as anchor texts will help you to improve your on-page SEO structure. In turn, this will increase your organic search traffic.
It's really important to understand what goes on inside the minds of search users when they're typing your brand name, product name or company name into the search engines.
Obviously, these people are not strangers. They have some form of knowledge about your brand. And, the fact that they spelled your company name correctly (more or less) is a signal that you're dealing with targeted people.
You should interlink your internal pages using branded keywords. But, always remember that non-branded keyword search is where the goldmine is.
Non-branded keyword search is an important KPI, especially when users click on your search results and stick around to enjoy your content instead of bouncing off your site altogether.
What do I mean by that?
Well, as a business owner, you want to attract new customers to your business. It's likely that people who search for your product or company name already know you, or have heard about you from some source other than your site.
But, people who search for keywords that are relevant to you, but haven't met you in person or visited your site are huge. They're the focus – because you need to turn them into paying customers.
A word of caution: Interlinking your internal pages using branded keywords must never be carried out as a way to manipulate your rankings with search engines. 
But, interlinking with branded keywords helps protect your pages against over-optimization of exact-match anchor texts. There's no single instance I can find of Google penalizing a site for deep linking through branded keywords.
Branded keywords are vital tools for building strong authority in and around your internal pages.
After all, the more branded keywords you hyperlink, the easier it'll be for the search engine giant to determine what your company is and what services or products you sell.
Conclusion
In addition to the above tips on ranking your internal pages higher than your homepage, pay attention to the nature of your links.
For example, sitewide and footer links pass little or no SEO juice to your internal pages. Instead, contextual linking is the most powerful way to go.
In Google's view, when the text surrounding your link is relevant, unique and flows smoothly with the rest of the content, that link will pass on more link juice and improve your search performance – thereby building a stronger on-page SEO architecture.
Make sure that your anchor texts and surrounding content on your referring pages (the page that you're linking from) are trustworthy, unique, offer some form of user activity (e.g., social shares, comments) and are penalty-free.
I'm confident that if you put the tips and advice here to work, you'll eventually rank your internal pages above your homepage and ultimately increase your sales and revenue, as well.
How long will it take? Depending on the authority of your domain and pages, it may happen within 3 months – but it could take longer, say from 6 to 12 months before you start seeing results.
Stick with it. After all, search engine optimization is for long-term digital marketers who are willing to produce engaging content and be patient.
Do your internal pages rank higher than your homepage? What specific strategies and tactics did you use to achieve those rankings?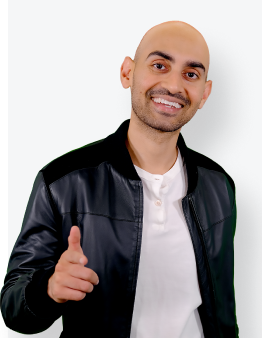 See How My Agency Can Drive More Traffic to Your Website
SEO - unlock more SEO traffic. See real results.
Content Marketing - our team creates epic content that will get shared, get links, and attract traffic.
Paid Media - effective paid strategies with clear ROI.
Are You Using Google Ads? Try Our FREE Ads Grader!
Stop wasting money and unlock the hidden potential of your advertising.
Discover the power of intentional advertising.
Reach your ideal target audience.
Maximize ad spend efficiency.