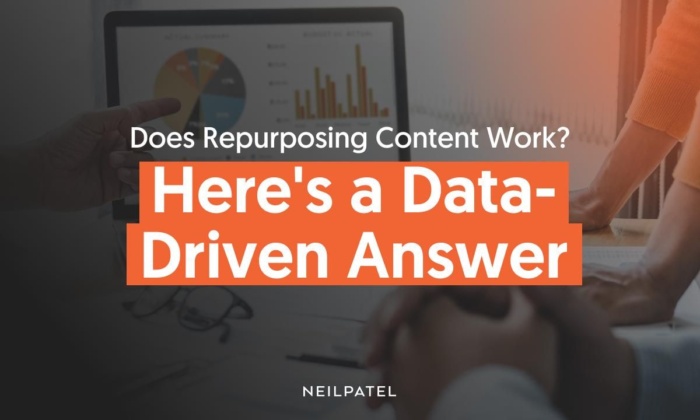 How many times have you heard this content marketing strategy adage?
Write less…promote more.
Yet you might doubt how creating fewer blog posts will actually help your website pages rank in the search results.
In the current content climate, just publishing your content creations won't suffice. You'll need to get out of your cocoon and get your great content in front of your target audience.
One effective way of getting more eyeballs on your content marketing output is to repurpose content on other platforms, such as social media sites and various marketing publications.
Your website might get decent traffic every day but that doesn't mean you are fulfilling your content marketing potential. With that said, there are some other websites that are regular hangout abodes for your ideal customers that might still not know about your brand.
If you can catch the attention of potential customers on these other websites, you can get them inside your funnel and boost your marketing strategy. The best part is that you don't need to create extra content or blog posts from scratch.
You'll just add a few touches to tailor your evergreen content, as per the other content marketing platform's requirements, and you're good to scale your traffic.
Now, let me address one major issue why many content marketers detest the idea of repurposed content…
Fear of getting hit by a duplicate content penalty by the search engines.
In 2013, Matt Cutts said that around 25-30% of the content (whether it be blog posts, white papers, or social media shares) on the web is duplicate or repetitive. Also, it's grouped into clusters by the search engine. It isn't considered spam.
I've already mentioned that there's no such thing as a duplicate content penalty. Google and the search engines reserve the right to penalize your website, but only if you're excessively copying blog content in a manipulative manner.
With repurposed content, you are only trying to increase the awareness of your brand – so you aren't violating Google's guidelines.
In fact, textual blog content or blog posts might not be the most appropriate medium for every content piece. So, experimenting with repurposing existing content into infographics and videos can actually help you score more social media shares. We all know this is good for your content marketing strategy.
As you also know, social media signals have at least a minor contribution to search engine rankings.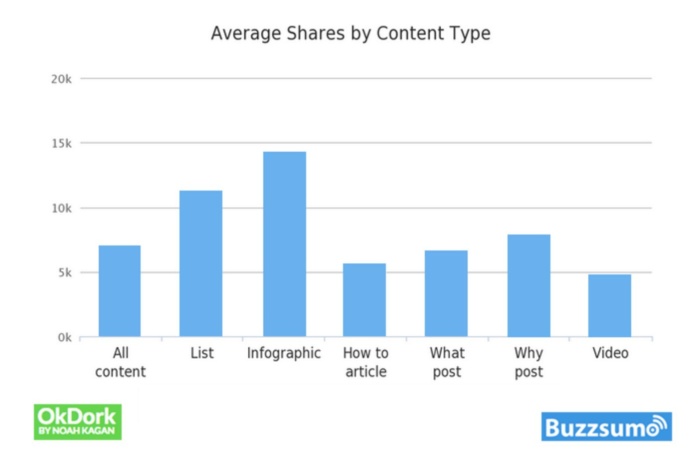 In exceptional cases, your article or blog post on a third-party website might end up beating the original version of that blog post hosted on your own website in the search engine results page. So, ensure that your article or blog post gets indexed by submitting your URL through the console. Only then do you repurpose content on other platforms.
To pump you up about this marketing strategy, I've compiled a few case study results to color your expectations from repurposing.
To start, if your repurposed version gets loved on the published platform, you might end up ranking with both content pieces or blog posts for the same keyword. It happened with Adespresso.
Benjamin Hardy was able to get 20,000 subscribers from Medium in 6 months – simply by copy-pasting all of his blog posts on the blogging platform. One major reason why Medium worked for him was that the blog post platform consistently pushes high-quality great blog content to the front, irrespective of your current following.
Eugene Cheng got his content repurposing game right on Slideshare and he roped in over 10,000 subscribers by increasing the views on his slides.
Alright, now you've got some data-backed proof as to the effectiveness of repurposing content as part of your content marketing strategy.
Are you interested in connecting your blog posts and brand to a wider audience, without doing any extra research and using your existing content?
Then here's the right way to get started with repurposed content (along with data to prove that it can bring more traffic and more money as a result of content marketing).
What is Content Repurposing?
Opting to repurpose content is simply taking your existing content (blog content, visual content, etc.) and reworking it to fit the needs of different styles of learning. It isn't, however, just reading your blog content as a podcast, as this often isn't effective. Instead, repurposing content takes into account how visitors learn best and uses methods that are proven to get them to act on that information.
For example, auditory learners may sign up to listen to your webinar, but they also need to know that what they're hearing is trusted information. So, they may need more of a foundation through things like testimonials (here again, audio will work better than plain text!), interviews with other experts, and so on.
Content Repurposing versus Republishing
Content repurposing, sometimes referred to as content recycling, is admittedly more involved than just republishing your existing content in a different format. You can republish your blog post into a slideshow presentation, but if your blog post doesn't take into account the tidbit-style of a slideshow presentation, you'll end up with 50 slides just rehashing what could have easily been read in a single page.
When you repurpose content, you're putting your most popular, evergreen, and truly great content into the hands of a target audience who might not otherwise get to see or enjoy that created content, in a way that they can easily understand and appreciate.
The best part is, you can start your repurpose content plan the minute you hit PUBLISH on those blog posts. This is one of the best content repurposing tips you are sure to get.
Why Repurpose Content?
Simply put, when you take your content creations and repurpose them, it adds more horsepower to your marketing strategy. It takes your content strategy further much faster than you could ever do on your own. It helps you to build up a fan base that you may have never known existed outside of your target audience. Best of all, it does this without a lot of effort on your part.
Why reinvent the wheel when you can simply add more wheels to the machine?
Content Repurposing Workflow
You're now convinced that you should be repurposing your content, but how can you get started? Well, you're in luck, because we've created this easy-to-implement content repurposing workflow just for you.
Explore Your Content Stack to Find the Posts That are Worthy of Republishing
All of your content pieces and blog posts won't receive the same kind of attention from your audience. You might end up getting the most traffic on a blog post that you least expected.
Your most popular blog posts have the greatest chance of getting pushed further and resonating with more members of your audience.
Login to your Google Analytics (GA) account and navigate to Behavior >> Site Content >> All Pages.
Sort the pages by Pageviews, and you'll get a sequential list of the most popular pages on your website.
Bryan Harris, from Videofruit, extracted his most popular blog posts along with the number of conversions they drove. He then launched his first product that ended up making him $10,000 in 24 hours. This was a result of his marketing strategy.
Also, find your most popular content pieces from the previous month. You can change the time frame from the top right corner, inside GA.
You can also use Buzzsumo to find out which evergreen content got the most shares on social media. You'll even get the count of shares on individual social platforms – which will help in determining the type of content that resonates with different social media audiences.
If you can find a series of your blog posts that drove massive traffic to your website, then you can even bundle these blog posts into an eBook or make a white paper from the information.
Darren Rowse of ProBlogger received tremendous feedback for his series – 31 Days to Build a Better Blog. It consisted of specific tips from successful bloggers on how they grew their following and improved their blog posts for content marketing success.
So, he packaged the blog post series first into a paid eBook and now into a full course. Currently, he is selling it for $99: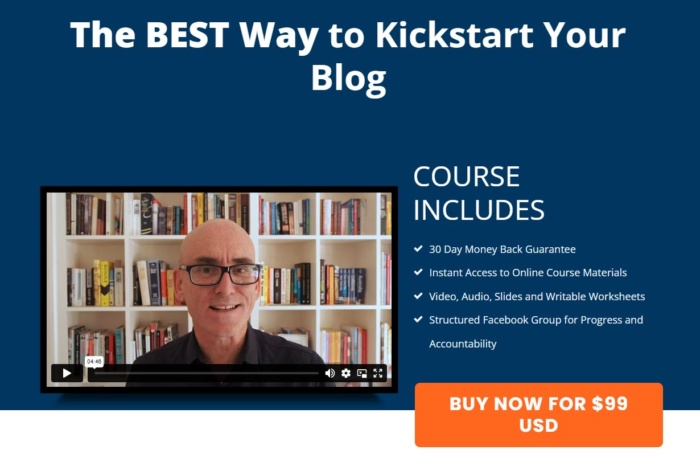 If you add value and help your audience through your blog, your audience will actually wait to get an opportunity to pay you back.
Pat Flynn started his entrepreneurial journey by selling an eBook at $19.95 (and then later $29.95) on GreenExamAcademy.com.
After his first month of sales, he found that 25–30% of respondents purchased his eBook not because they needed it, but because they passed the exam using Pat's free content.
The reason they purchased the book was "because you finally gave me a way to pay you back for what you did for me."
The bottom line is that your audience will show the most love to the high-quality content that they find most value-adding and helpful.
So, find it through your data and attempt to get more exposure for it.
Identify the Most Appropriate Platform for Repurposing the Particular Piece
Once you've built a list of your most popular evergreen content pieces and blog posts, it's time to find out the most suitable platform for republishing.
HubSpot has the following 2 brilliant tips to help you determine where you should repurpose content:
Repurpose your content to connect with different customer personas; and
Repurpose your content to connect with different customer personas at various stages of the customer journey.
What is the current stage in the buyer's journey of the leads you're trying to reach with your repurposed content? It's generally easily identifiable from the 3 stages below.
If you've created multiple personas to attract different target segments to your business, then tailor your content to reach different persona segments.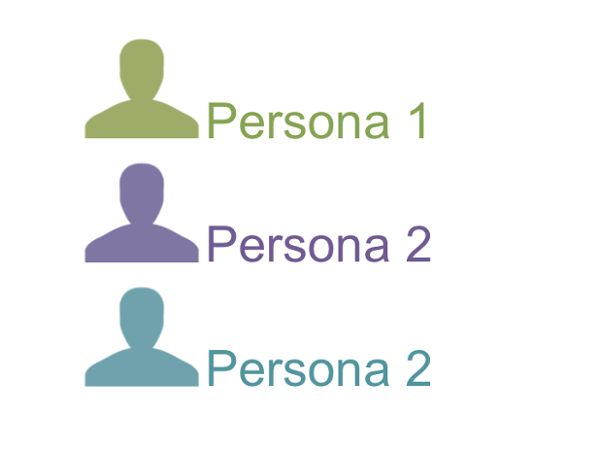 To quickly identify the persona and stage in a consumer's decision-making process, say the following sentence aloud:
"Okay, I want to repurpose this to reach person X," where X is a combination of a persona and a stage in the decision-making process.
With the above mindset, you can think of repurposing content like a matrix and extending the reach of a content piece that's been performing well.
HubSpot used the above process to give a framework for their repurposing. They used some basic SEO blog posts aiming to appeal to Persona 2 at the awareness stage of their content marketing plan. Ultimately, they ended up filling the whole matrix by creating 9 versions.
Once you've got a purpose, here are a few direct suggestions for repurposing your content:
1. If your content is graphic-heavy and business-oriented, then try Slideshare. List blog posts and expert roundups are also easy to convert into Slides.
Buffer created 3 new Slideshares on Twitter Tools, Twitter Tips, and Words That Convert in their no-content publishing experiment. They ended up getting 199,000 views by the time of publishing their study for putting about 2-3 hours of work in Canva for pulling the content and graphics together.
2. If your evergreen content was long-form in the business/marketing niche, then LinkedIn is a good choice.
3. Medium works great for both B2C and B2B businesses and it's a great way to build your brand.
It's especially important to format your blog post – the platform audience likes to highlight the quotes they like and share them on social media.
Here's a great tutorial by Benji Hyam, the co-founder of Grow and Convert, on how to go viral on Medium, along with suggestions for other publications where you can submit your post.
4. You can also create an email drip course from some of your top content. Buffer created a social media course that received 18,185 signups in six days and had terrific engagement.
5. You can bundle your tool posts into a Product Hunt collection.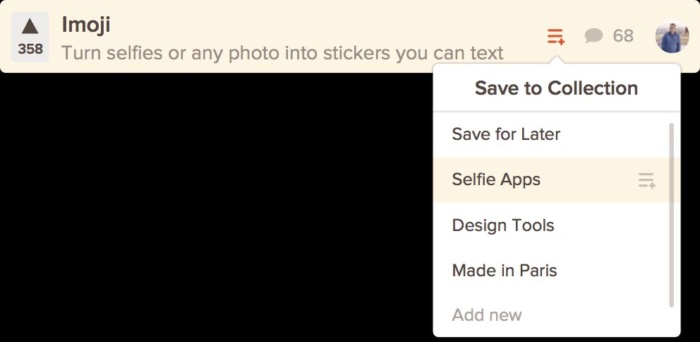 6. Finally, you can also package your most insightful posts into a webinar that also allows you to directly engage with your audience.
Give the Repurposed Piece a Little Marketing Spin
Your motto with republishing content on other high-traffic platforms must be to get maximum eyeballs. But, since most of these platforms already publish a high volume of content, you'll need to put in extra effort to stand out.
For example, Benji Hyam sent his Medium post to his email list and shared it on his Facebook account to fuel its momentum:
If you've repackaged your blog post into a Slideshare, then a good starting point to gain exposure is below your original post.
You can also embed them with your relevant guest posts.
Twitter even has the option for embedding media, like Slideshare presentations, natively on the platform so that you can get more engagement.
Ultimately, the initial traction will help you show up in front of the editors of the website. If they pick up your repurposed piece to appear on their top stories of the day (or, better yet, the homepage), then you'll surely strike gold.
Refurbish and Republish Older Posts
When repurposing your content, you don't always have to change the medium. You can sometimes refurbish and republish your old content in its original format, like a blog post.
How do you know when it's time to refurbish an old blog post?
Well, for one, when it stops performing for you.
Two, when the information is no longer correct or relevant.
So, what does this refurbishment entail?
That's entirely up to you! You can do a full-blown rewrite or just make edits to sections of the post. You may even want to just add in an updated section to follow up on the previous data.
Whatever you decide, here are some quick tips to get you started refreshing content:
Make a list of your blog posts including performance metrics.
Decide which blog posts are due for an update.
Prioritize your list based on which updates you think will be most beneficial for your audience.
Make the necessary updates.
Share the newly updates article on your social media accounts.
Consider republishing on sites like Medium.
Frequently Asked Questions
Do you have more questions about repurposed content? We have the answers to frequently asked questions on the topic.
What does it mean to repurpose content?
To repurpose content means to take a piece of existing content (e.g., blog content, visual content, etc.) and rework it to meet the needs of a different subset of your audience. For example, tweaking a blog post into a more conversational format and then turning it into a podcast or video.
Is it OK to repurpose content?
It is okay, and highly recommended, that you repurpose content. The trick here is to avoid duplicating content. The difference is that repurposed content is content that is tweaked to appropriately fit the medium, whereas duplicated content is just regurgitated in different formats. For example, reading a blog post word-for-word and turning it into a podcast or video would be duplicated content.
What is the benefit of repurposing content?
The greatest benefit of repurposing content is to push your content marketing strategy much further than it would go if you were to create content piecemeal. When you repurpose content, you are able to reach a wider, more diverse audience. You are also able to get more creative in how you market your content.
Conclusion
Gary Vaynerchuk once mentioned that Pat Flynn creates awesome blog posts and great content, "but not doing enough to leverage that content to maximize exposure and results."
So, Pat has taken the feedback to heart and started repurposing his blog content to give it a new life whether this is in white papers, eBooks, slideshows, or more. I am sure that you can also achieve tremendous results from changing your blog content's form and republishing it on other platforms. Start with one platform right now.
Does repurposing blog content find a place in your marketing strategy? Which platforms have been the most effective for you in driving new eyeballs to your brand?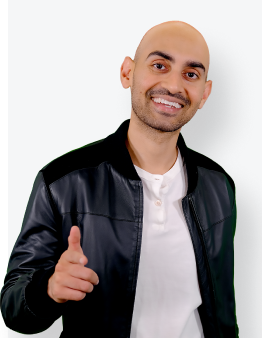 See How My Agency Can Drive More Traffic to Your Website
SEO - unlock more SEO traffic. See real results.
Content Marketing - our team creates epic content that will get shared, get links, and attract traffic.
Paid Media - effective paid strategies with clear ROI.
Are You Using Google Ads? Try Our FREE Ads Grader!
Stop wasting money and unlock the hidden potential of your advertising.
Discover the power of intentional advertising.
Reach your ideal target audience.
Maximize ad spend efficiency.