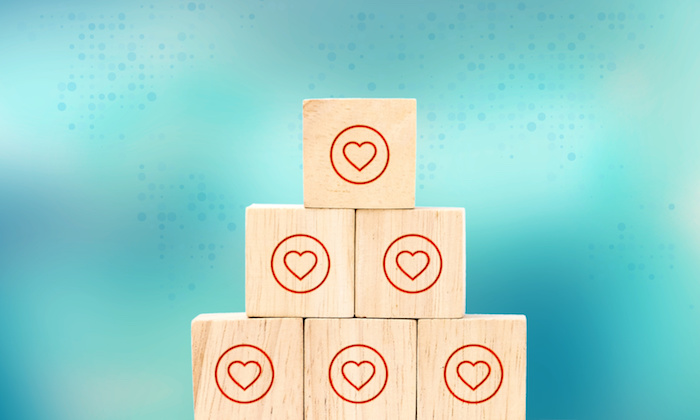 As of this year, 81% of the U.S. population has a social media profile.
Most Facebook users are on the site every single day.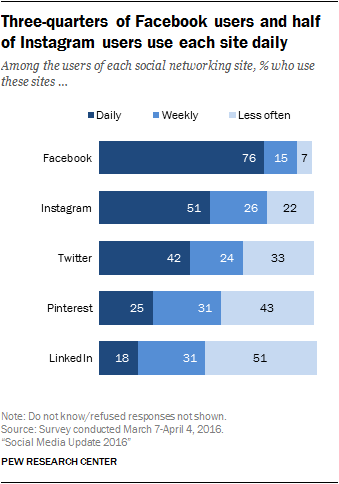 What does this mean for you?
If you want a direct line to your customers, social media is the place to be.
It's where you can engage and build a bigger base of brand-aware customers.
It's where you can leverage new content for promotion to drive tons of traffic fast.
But I'm guessing this isn't news to you.
87% of B2B marketers use social media for content marketing.
Most businesses are using it. But many are also struggling to get it right.
The average post engagement for most Facebook pages is below 6%.
And that number is declining every year with Facebook's new algorithm updates.
On top of that, tweet engagement is less than 2% on average.
And that's not good for business.
We need that engagement and traffic to drive users to our lead magnets or promote our new content pieces.
We can't risk losing traffic or sales by neglecting social media or accepting the low normals as normal.
Thankfully, there are a few secret social media tricks that your competitors are using right now.
You've just gotta dig around their profiles to find them.
Fortunately, I did just that, and I'm going to share them with you.
Here are seven social media tricks your competitors are using right now, and how to steal borrow them to increase your leads and sales.
1. Immediate social proof
Social media is a great way to establish your brand.
Your followers are a direct form of social proof for your company and brand.
And social proof is insanely important.
In fact, the vast majority of consumers say that customer reviews influence how they view a business.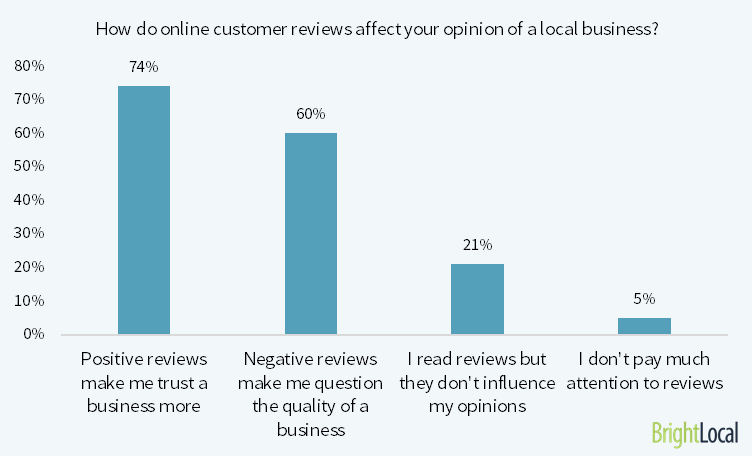 And social proof can take multiple different forms.
It could be a few reviews on your website from satisfied customers.
Or logos from companies that have used your product. I display product logos from well-known companies who use my services, like this: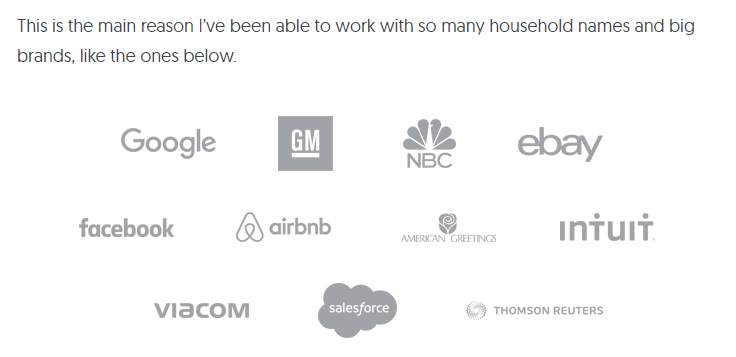 Or even stats like how many people are using your product:

But how does one go about showing social proof on social media without millions of followers and users?
Customer reviews.
And yes, you can actually display customer reviews on social media!
For example, just check out HubSpot's Facebook page:
Notice that "Reviews" box on the right-hand side?
It builds instant credibility and social proof the minute a new visitor lands on the page.
If you take a closer look, there are more than 6,000 reviews: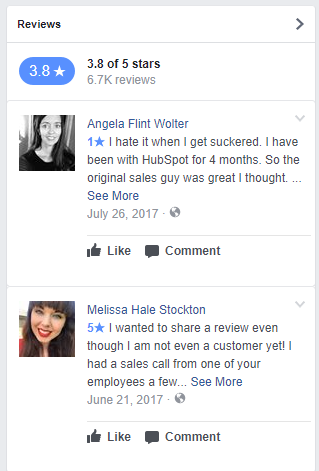 6,000 might be a long-shot for most small businesses, but it's not necessarily about the number of reviews.
It's more about the fact that you're willing to put your brand and reputation on the line by displaying these reviews.
And it shows that real people have actually bought your product or service and took the time to review it.
Most reviews are already set up on Facebook under your "Reviews" section of your page.
But sometimes customers will post a compliment to your Facebook page instead of leaving a formal review.
And unfortunately, these posts often get hidden by the latest posts on your page.
To feature positive posts on your page, head to your activity section: Facebook.com/YourUserName/allactivity
Next, click on "Posts by Others."
Then, click on "Allowed on Page" to get these positive comments front and center.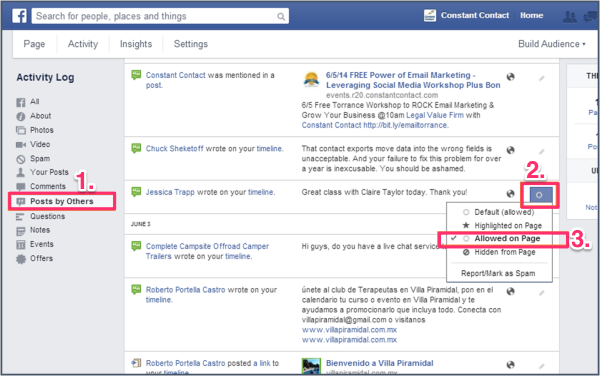 2. Automatically schedule multiple post variations
Sharing your content on social media shouldn't be a one-time thing.
You can't just tweet out your blog post when it goes live and then forget about it all together.
In fact, the more you post the same piece of content, the more engagement you get.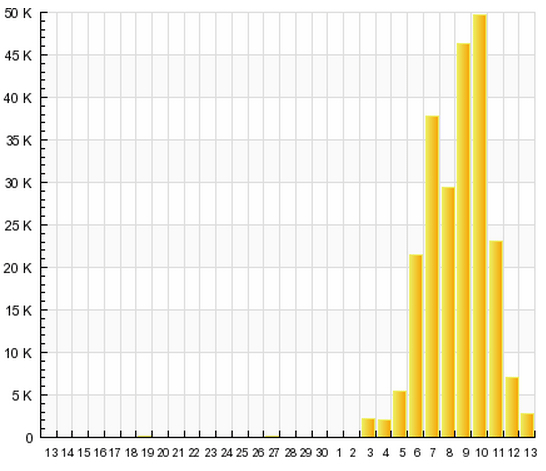 The graph shows how many times and days a Kissmetrics contributor shared their social posts until it suddenly went viral.
Meaning that the more you post, the higher your chances are of getting big traffic numbers.
Despite it being the same exact piece, people still interact with it.
Marketers tend to think that followers will get annoyed seeing the same piece, but if you do it correctly, they won't.
Try scheduling updates in different ways.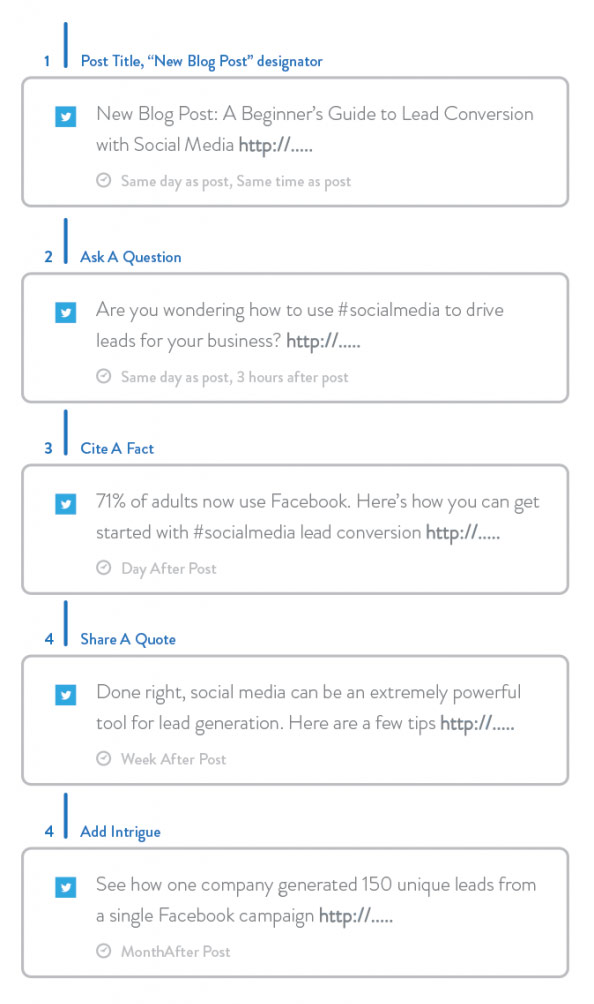 Just look at how AdEspresso does it. They have a stellar automated social media strategy that includes this: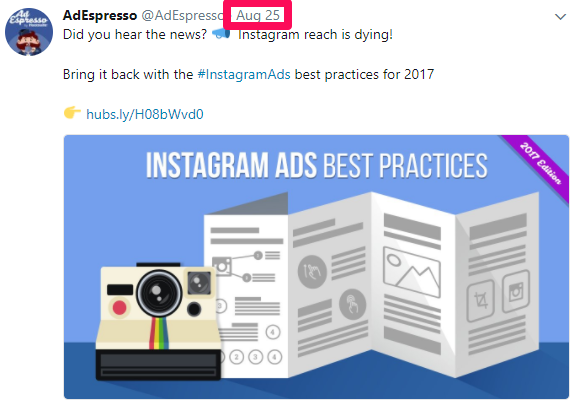 Their first post is on August 25th with a specific message.
Now take a look at their latest update with the same piece of content and a new message:
Both tweets link to a blog post on Instagram ad best practices, yet the message differs on each.
Sharing your content with different angles is a great way to drive even more traffic to the same post.
And since we're marketers and love automated processes, we can thank Missinglettr for their scheduling application.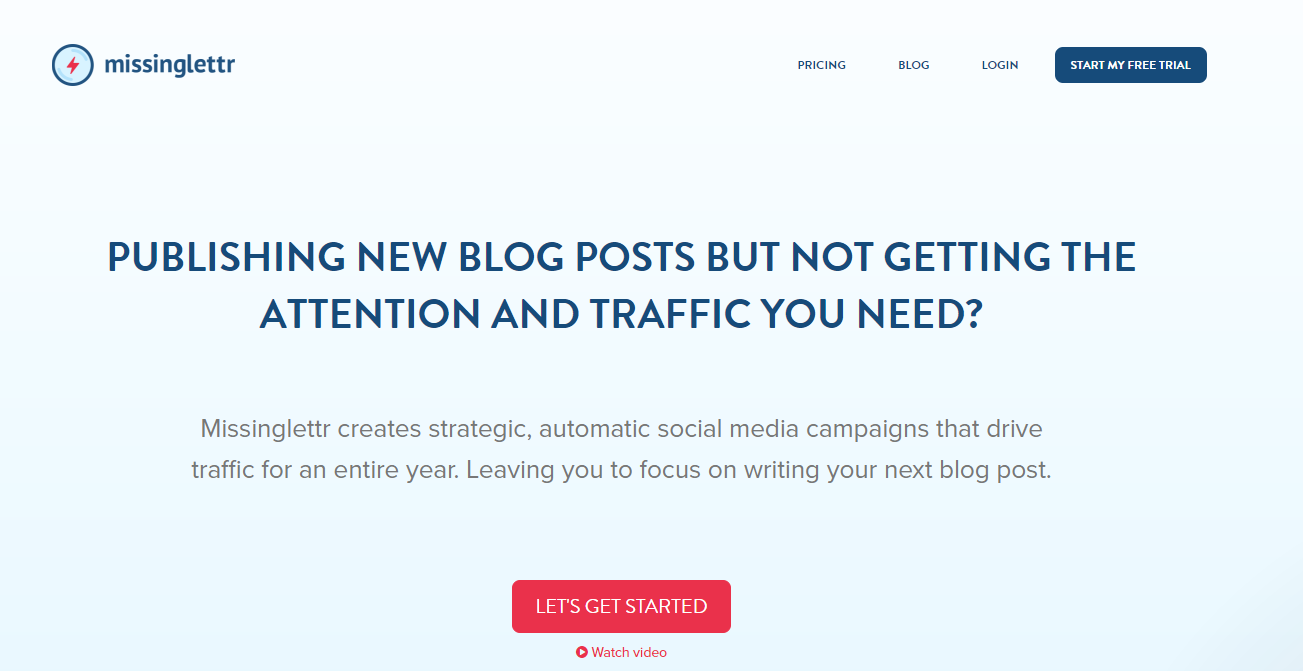 To get going, click the red "Let's Get Started" button and select the free plan.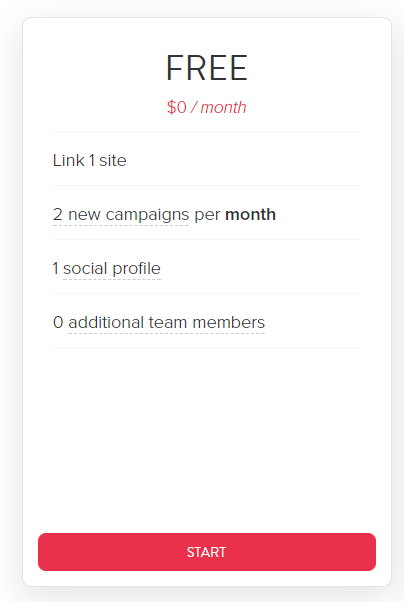 Next, fill out your contact information and create your account.
Walk through the tutorial and set up your site and RSS feed.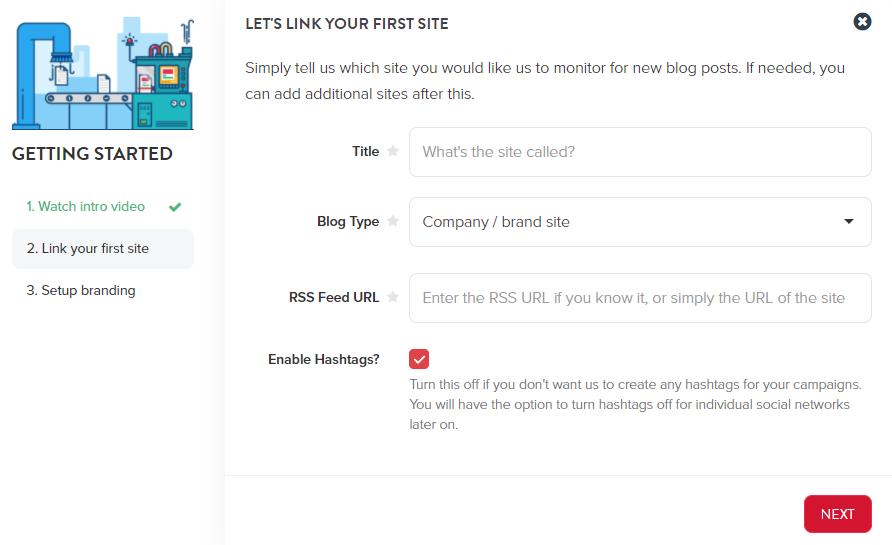 Next, set up your branding for the updates.
It will take you to your dashboard.
Here it will begin to automatically create campaigns for you based on your latest blog posts!
You literally have to do almost no work (hooray!).
Head to your campaigns section:
Here it will show you your latest blog posts and automatically set up drip campaigns based on them:
Next, click on the "Create Campaign" button to view your drip posts:
It should then take a few minutes to create multiple updates. When it's ready, you can start to view the updates and approve them before they go out!
So, instead of having to create dozens of updates yourself, you can automate it.
And it will even suggest hashtags to add to your tweets to increase engagement.
And check out all of the work that this tool just did for me in a matter of seconds:

That's 12 months of social updates in just a few quick clicks!
Here's what the drip will look like: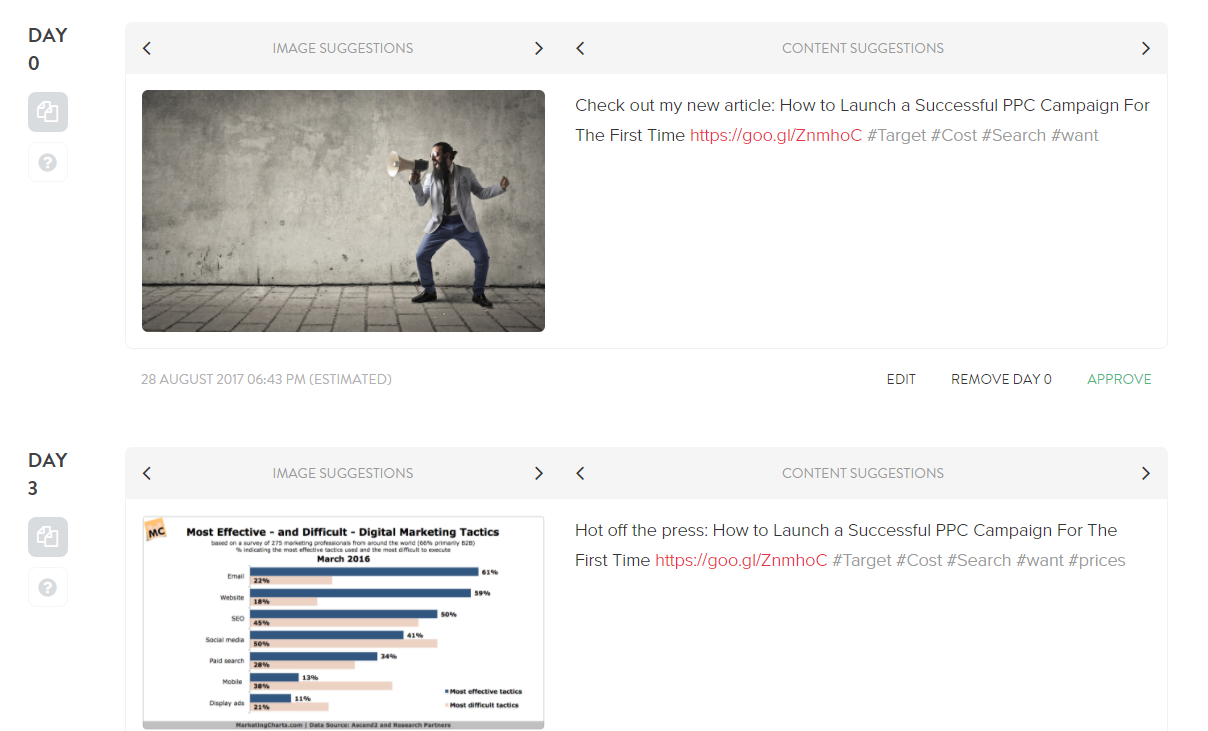 Pretty awesome, right?
Try using this tool to automate your social processes even further. Stop wasting time writing 10 different updates and let Missinglettr do it for you.
3. Run a poll for creative messaging
One of the coolest social media tactics I've ever seen is using polling to get undercover feedback.
Meaning, instead of using the Twitter or Facebook poll features to ask boring questions, use it to ask marketing questions in disguise.
Here's what I mean. Check out this Starbucks poll: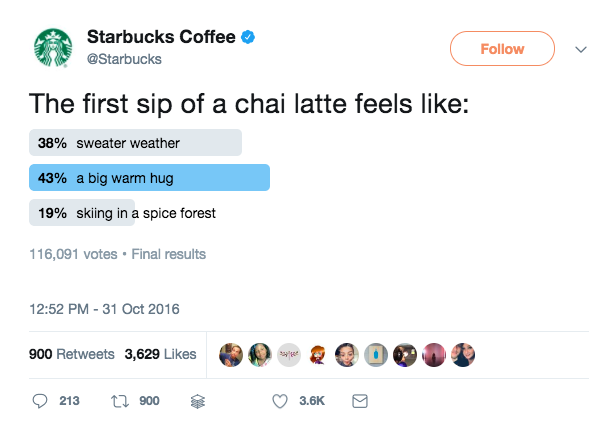 It seems like a fun way for users to engage with the brand, right?
No ulterior motive. It's probably just a fun game they wanted to play with their fans, right?
Wrong; it's a marketing tactic.
Likely they're going to use this information to promote the Chai Latte product.
They are probably testing out slogans!
Instead of A/B testing headlines and slogans, they used a creative Twitter poll to get the job done.
It helps people give their own feedback without A/B testing risks. Plus, it's free.
And now they know exactly what to use as their next slogan.
Be on the lookout this fall for lots of chai latte marketing featuring warm and fuzzy images of hugs.
And the beauty of all this is that it's free and easy to implement.
Head over to Twitter and create a poll.
And then create a basic poll just like Starbucks did.
You get the point. The goal here is to create a basic, fun poll that people will want to interact with.
Use it before you launch a new blog post or product to test headlines and what people like the most.
It's a great way to get customer feedback without having to A/B test!
4. Extend beyond 140 characters
A great trick that your competitors are using on social media is being able to extend beyond 140 characters.
140 characters aren't always enough to say everything you need to.
It doesn't give a lot of room for a CTA, link, and some compelling copy.
But you can easily extend your character length while keeping a natural look.
Just look at how Andy Crestodina of Orbit Media does it: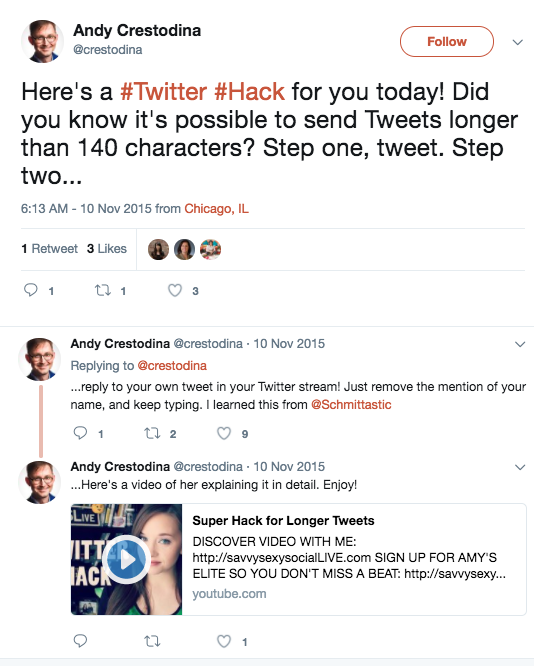 He's able to extend the character amounts and include more information without appearing spammy.
Plus, he can say all that he needs to without worrying about condensing his information into a single tweet.
And all you have to do is reply to your subsequent tweet and remove your name. Just follow his instructions in the tweet above to get started.
Remember, use this to share long-form content that you don't want to link to.
5. Create a Showcase Page on LinkedIn
Do you have multiple products? Multiple SaaS tools to showcase under the same brand?
Then you need to be creating LinkedIn Showcase Pages.
Here's how they work:
Showcase Pages are pretty much an extension of your base company page.
They are meant for highlighting a specific product or segment of your company, and they can even be used for detailed LinkedIn targeting options.
It's also great for building customer relationships and campaign-based ads like Sponsored Content and Sponsored InMail.
Tons of company pages have them.
Like Microsoft Office for example:
To get started with a Showcase Page, head to your company LinkedIn page and click on the "Admin tools" drop-down and select "Create Showcase Page."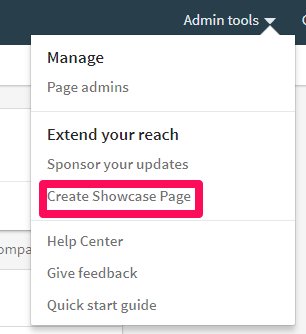 Next, enter your Showcase Page name to create it.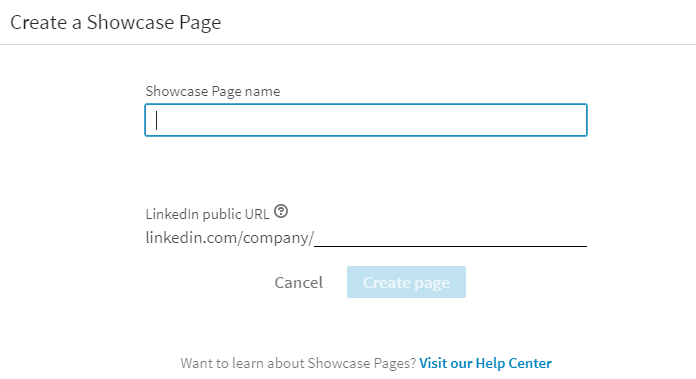 Remember, you want to use these pages as an extension of your company page to further show off your products and services.
If you have multiple products, make multiple Showcase Pages.
You can then use these to target social media engagement with ads based directly on these product pages!
It's a great way to develop more targeted ads directly to the product page.
6. Research your hashtags
Most people simply slap two dozen hashtags onto their social media posts and expect to drive thousands of extra clicks to their site.
More hashtags = more views = more engagement = profit. Right?
Not really, actually.
While tweets with hashtags do perform better, that doesn't mean you should load up on them like there's no tomorrow.
Because posts with hashtags on Twitter actually perform worse as the number of hashtags increases.
In fact, tweets with one to two hashtags have a 21% higher rate of engagement than those with three or more.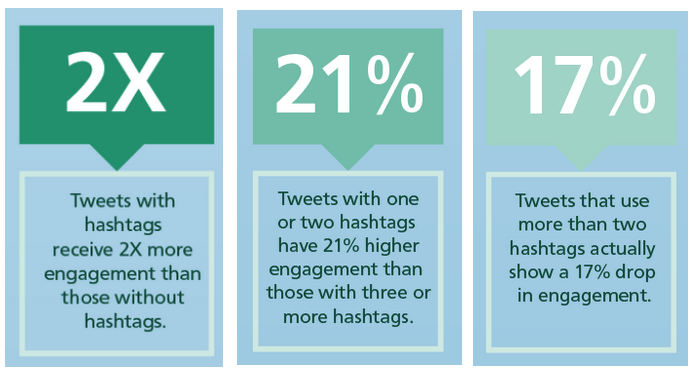 And this is also the case for Facebook. The more hashtags, the less engagement.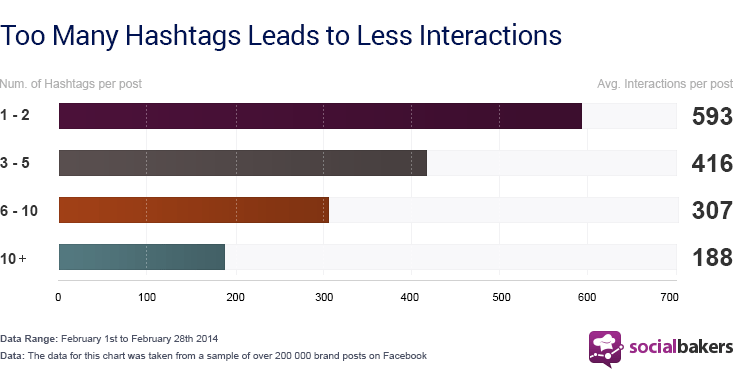 And if you inspect the top dogs of social media in your industry, like Unbounce, you can see they seem to know about this data. Here they are using just one hashtag.
One to two hashtags should be your target goal for social media posts.
Any more and you risk looking spammy or lowering engagement.
So, how do you pick the right hashtags to target when you can only target one or two?
You use a tool like RiteTag to get started.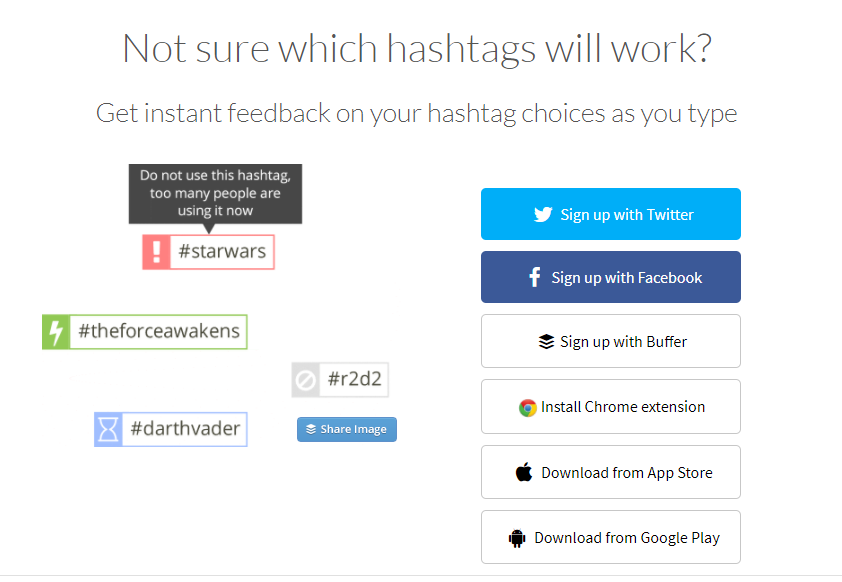 Simply enter your prospective hashtags into the search bar at the top of the site.
Then, you'll get tons of detailed insights on your hashtag.

You can see everything from tweets per hour, retweets per hour, and exposure per hour to links and more.
You can use this data to analyze how well a hashtag will perform for you.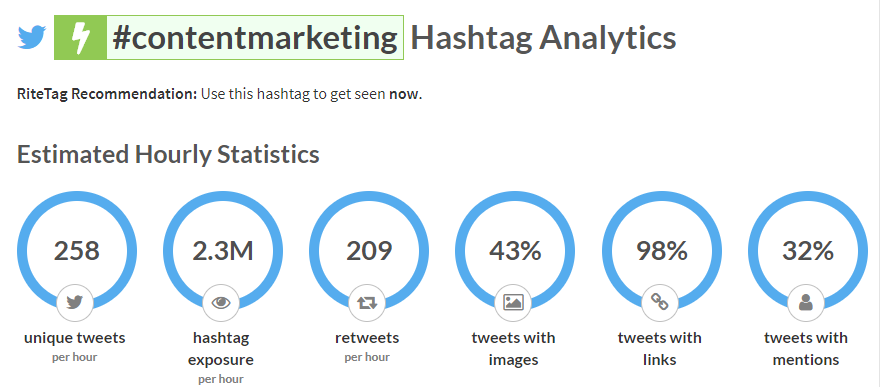 It's a great tool that I find myself constantly using before sending out any social media posts.
And, your competition is using it too.
So if you want to stay in the game and drive more traffic, make sure your tweets are backed up with good hashtags.
7. Share user-generated content
It's no secret that user-generated content can be a powerhouse for your social media strategy.
And your competitors are using it every single day.
Why? Because it works. It's one of the most memorable sources of information when it comes to a social strategy.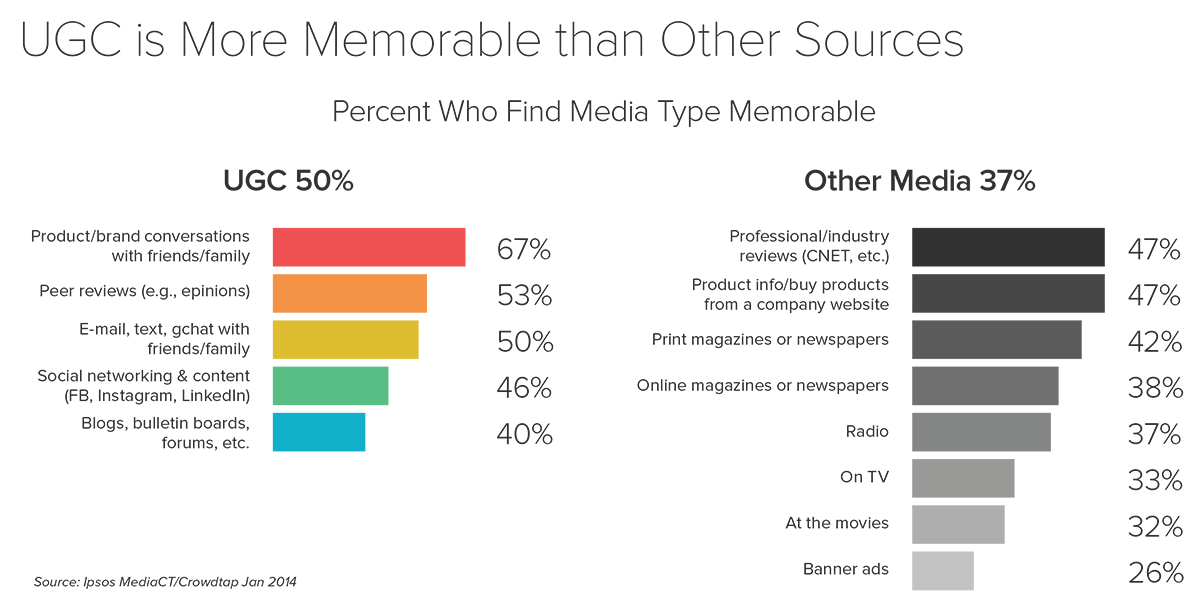 And on top of that, it's more trustworthy than other sources.
So you need to be including user-generated content as much as you can.
It builds credibility and trustworthiness, and it connects people to your brand in ways that sharing general content cannot.
And, believe me, the top brands in your industry are doing it.
Just check out Marketo, for example, using a cartoon from another Instagram user:
Or Buffer, who has even given their UGC audience a name: #BufferCommunity:
And look how it's going for Buffer: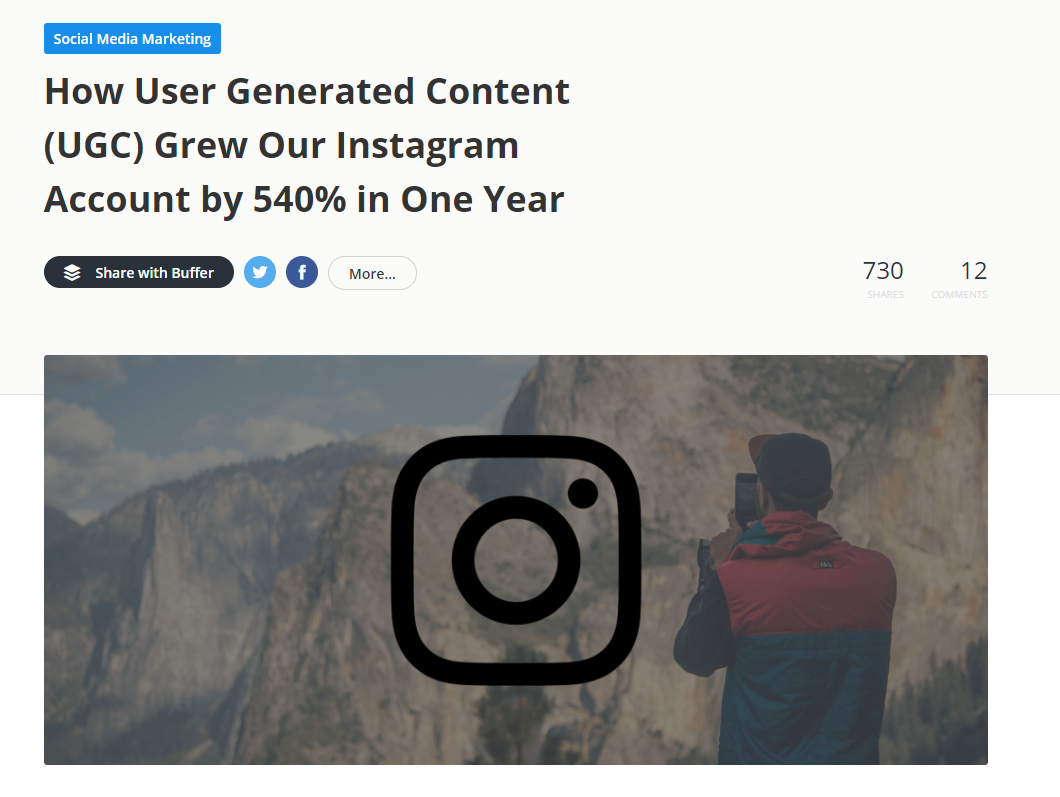 They grew their Instagram account by 540% in a single year!
And that's not all.
84% of millennials say that seeing user-generated content on a company's website influences their decision to purchase or not.
The fact is, more and more brands are starting to adopt UGC and are using it in their social strategies.
To steal this, you can easily start featuring UGC on your social feeds.
Just ask your followers to tweet pictures with a customized hashtag.
Then, grab those pictures and repost them, giving credit to the original poster!
If you want to, you can also use a tool like Repost for Instagram.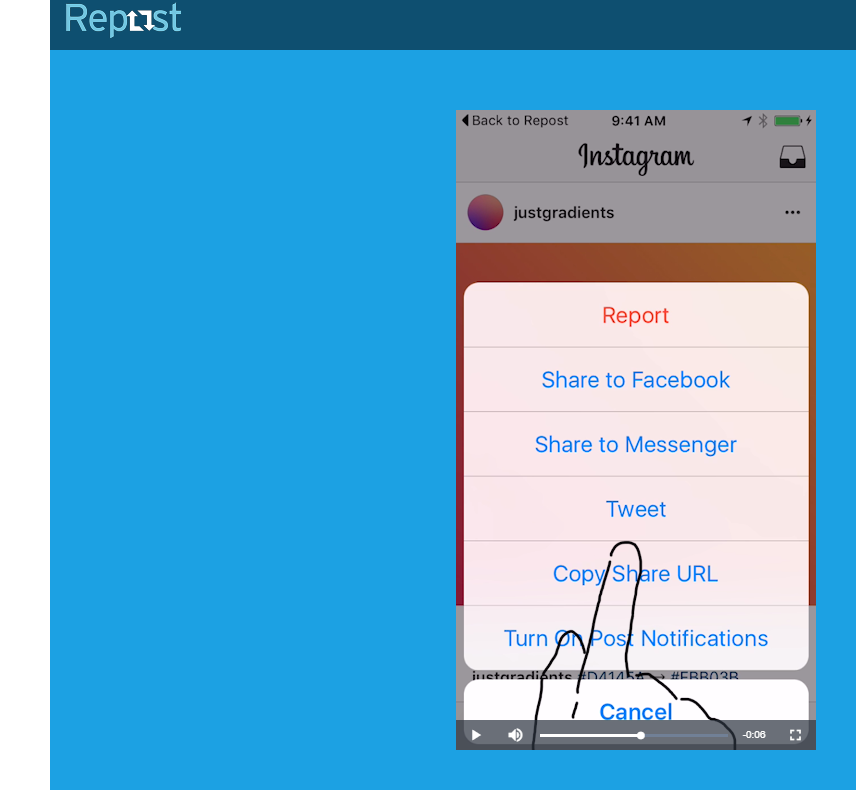 You can download it from the App Store or Google Play and get started reposting UGC today!
Conclusion
Social media is one of my favorite ways to communicate with customers.
It's great for engaging in a dialogue or answering any questions and getting feedback.
And, it's exceptional when it comes to building a fan base and social proof.
On top of that, your followers can act as free publicity for your content.
Plus, it's one of the best ways to share new content and blog posts to drive traffic.
Everyone's doing it, but not everyone's doing it well.
After all, it can be hard to stand out among the masses of brands on social media.
There were over 50 million Facebook Business pages in 2015!
And you're trying to drive traffic and convert leads right along with them.
So in the interest of saving time and money, and not trying out ideas that won't work, take a page out of the playbooks of companies who are winning the social media game.
In fact, as you read above, there are quite a few tricks that we can steal from the competition.
Try showing immediate social proof on Facebook with the "Reviews" section or pinning customer comments to your profile.
Use Missinglettr to automatically schedule tons of tweets with every new blog post you publish.
Or, focus on creating a creative poll to drive engagement and test new products or slogans!
You should also create a Showcase Page on LinkedIn and research hashtags for every post.
Finish it off with some UGC and your social strategy will be blazing past your competition.
Getting inspiration from your competitors' ideas is a great way to hone in on the best converting tactics on social media today.
What are some of your favorite social media tricks to drive sales and conversions?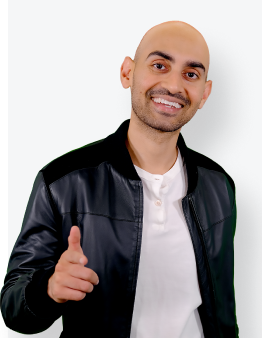 See How My Agency Can Drive More Traffic to Your Website
SEO - unlock more SEO traffic. See real results.
Content Marketing - our team creates epic content that will get shared, get links, and attract traffic.
Paid Media - effective paid strategies with clear ROI.