Traditional in-your-face media marketing tactics have started diminishing. Brands are now publishing content and shifting towards building their own digital media properties.
Nobody can deny the effectiveness of content marketing and content promotion.
As per Demand Metric, content creation and marketing costs 62 percent less and generates roughly three times as many leads as traditional marketing.
It's nothing new, though. Brands have been using stories to attract their target audience and retain customers for centuries now.
Custom publishing was found in cave paintings as early as 4200 BC.
Right now, the barrier to start publishing is low for brands making it simple to get started on a content marketing plan.
You only need to install WordPress and set up your social media accounts to get started.
But, starting a blog, creating an editorial calendar, and publishing content on your social channels will not attract your audience by itself.
Just look at the massive number of blog posts published every day to show you the scale of brands vying for content promotion everyday.
Here is a snapshot from Worldometers at the time I'm publishing this post.
Jayson DeMers, founder of Audience Bloom, puts it aptly
The real value of content marketing is in the distribution channels.
You can't just publish your valuable content and pray for your target audience to visit your website.
You need to invite the people who will like your great content to your website.
So, where are they available?
You'll find them hanging around in niche communities on social media platforms and forums.
Let's drill into 16 distribution channels and strategies on various platforms and look at the best practices for driving traffic from them to help improve your media marketing.
1. Repurpose your post in an infographic or a short video post
Visual content makes up to 93% of the content included in all human communication and this is why it works wonders with social media marketing.
You can appeal to your audience's visual learning skills by publishing infographics and short videos and sharing them on your social channels.
Let us have a look at both of them and see why they are great for working into your editorial calendar.
1. Infographics – They are huge among B2B marketers. Their usage saw a tremendous increase this year – 11% (from 51% last year to 62% now).
They are also great link bait.
Example – Buffer used an infographic from Post Rocket in their article on Facebook's organic reach. And, they linked contextually to Post Rocket from within the post. This worked for content promotion and reached their target audience in the right way.
Repurposing your post into an infographic for the social channels is simple.
Just write the key points from your article. Then use a drag and drop tool like

Infogram

or

Piktochart

.

Ensure that the infographic fits your brand's style and blog's design.

If you're ready to spend around 500$, you can also hire a designer from

Dribbble

.

Next comes the important part – using the right distribution channels. You can submit your infographic to some of the following

infographic directories

.
Here are 100+ other infographic submission websites.
Be careful though.
Don't republish your infographic on too many low-quality websites as this can have a negative effect on your media marketing strategy.
Adam Connell from Blogging Wizard took an interesting approach. He saw that an expert roundup post was doing well on his blog.
Seeing the popularity of the post, Adam approached TweakYourBiz about republishing the post.
What's awesome is that he managed to strike a collaboration with 24Slides to repurpose his blog post as an infographic (free).
The repurposed version managed to get 22,000 visitors and 2000+ shares across social media sites.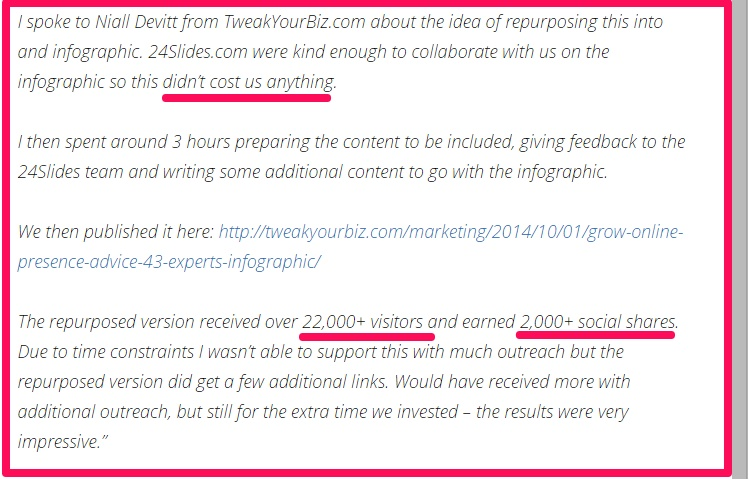 There are no rules when it comes infographic marketing.
2. Videos – 100 million internet users watch online video everyday which is why they should also be a part of your editorial calendar. 
Mobile users LOVE video.
Have a look at the mobile statistics shared officially by YouTube (the world's second biggest search engine).

You can take advantage of this video revolution by repurposing your posts into videos and adding a call-to-action at the end of your videos to get your target audience back to your website.
Look at Entrepreneur.com.
They publish Weekly Tips Roundup videos with their contributors.
These are mostly short video interviews with the authors of their top performing posts.
Here is a 1-minute video roundup by Entrepreneur that threw light on 3 of their posts from the week. The video got 3000+ views. 
[youtube https://www.youtube.com/watch?v=ghbKe-nxauQ]
You can also distribute this video on other video platforms like Vimeo and Viddler as well as sharing it via social media marketing tactics.
Read this post to get started with repurposing your blog post or great content into a video.
2. Send the article to your email list
Email is a personal medium. People sharing their emails with you have ignited a relationship, this is gold for any content creation expert and content marketer.
It's little wonder that for acquiring new customers:
Email is 40 times more effective than Facebook and Twitter combined.
At NeilPatel.com, my traffic from email is engaged and consistent and I know I am reaching my target audience directly.
Email subscribers are the first to engage with your content creation and trigger social media sharing.
So, if you aren't already, then start building an email list now, it's one of the most valuable things you can do for your lead generation.
You can send a weekly follow up email newsletter to your list like Entrepreneur Magazine does.
Or send them an update for every new post published from your editorial calendar (like I do).

Some people don't like leaving their emails. So, they consume content in their inbox.
Leo Babauta from Zenhabits deeply understands his audience. Since his subscribers like reading in their email, he sends them his complete blog posts to them in the body of each email. Knowing your target audience allows you to hone your content creation and also to adapt your marketing strategy to suit them.
You can also repurpose your popular blog posts and great content into an email course.
Look at the results for lead generation that Buffer derived by conducting email drip campaigns.
They received 18,185 signups and close to a 60% open rate.

3. Get 2000+ Page Views from SlideShare
SlideShare is the biggest website for creating presentations and an underused platform by many media marketing experts.
It gets 50+ million unique visitors every month making it great for content promotion.
Also:
The SlideShare team promotes good presentations themselves.  They do this on their social media channels and their homepage.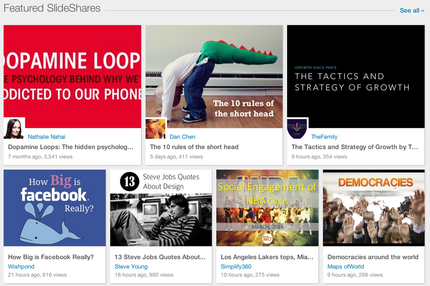 Here are steps to get started with SlideShare.
Step 1 – Create slides summarizing key points from your blog post. Work extra hard on the design.
Step 2 – SEO rules apply if you want to get noticed by the search engines.
Use keywords in the title and description strategically. Targeting long-tail keywords in slides has particularly been found to do well (even in search engine giant like Google).
Step 3 – Promote the SlideShare presentation through your social networks. And, embed it in your blog post as well.
Step 4 (Optional) – If it's a relevant presentation displaying your work experience, you can also add it to your LinkedIn profile summary.
They appear as clickable links on your profile.
Finally, follow SlideShare's guidelines to increase your chances of getting noticed.
Getting on Slideshare's homepage can get you 2000+ page views, again that's great for content promotion.
Here is the type of content creation that particularly works well on SlideShare.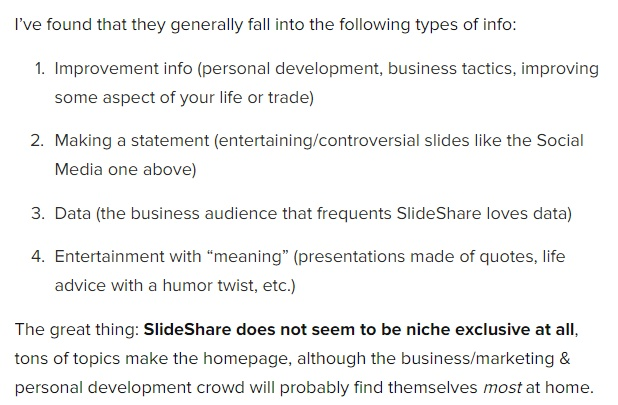 Read Gregory Ciotti's detailed case study on how he managed to get 10,000+ views on his slides.
4. Get on BuzzFeed's first page
BuzzFeed gets 170 million monthly page views.
And 50% of its traffic is from the age bracket of 18-34.

Getting published at BuzzFeed can get you tremendous exposure and do good things for your search rankings (it's a DA 94 website). BuzzFeed also has a strong presence across the social channels.
And, it's easier than you think. BuzzFeed has a community section where it publishes crowdsourced stories from users.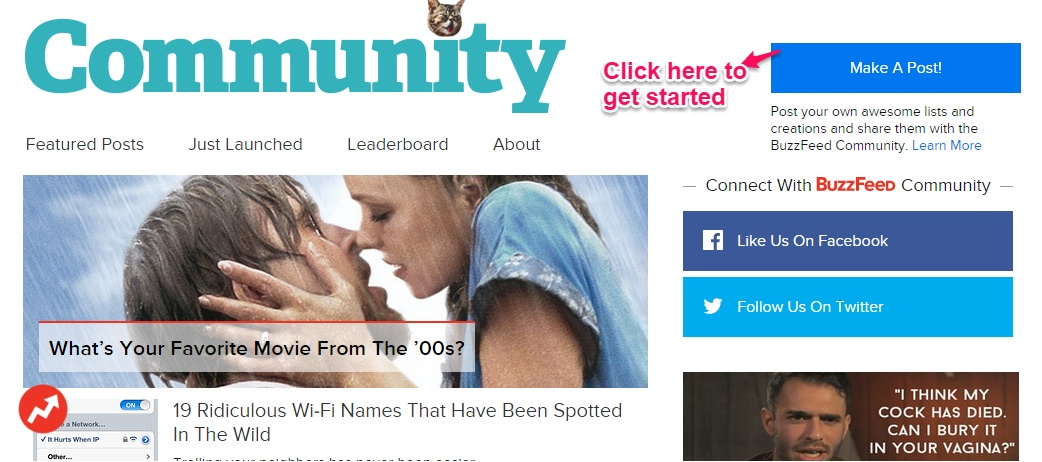 The best part is that BuzzFeed pushes the good stories and great content from the community. It promotes the stories through its social channels and puts them on the homepage.
Just make sure you tick the "Suggest For Community Feature" before publishing your post. You can submit 1 post/day with the request to get featured.
But can this BuzzFeed community publishing feature help your brand grow, reach your target audience and improve lead generation?
You bet.
Companies like HarperCollins used it as a part of their marketing strategy.
The Heritage foundation also used it once to criticize Obamacare.
The most awesome example is of Matthew Barby.
He generated 10,000 page views and a few subscribers to his blog by getting his story on BuzzFeed's front page.
His post got picked up from the community section and received extra promotion from BuzzFeed.
First, on the community front page.
Then, on the category front page.
And finally on the BuzzFeed homepage.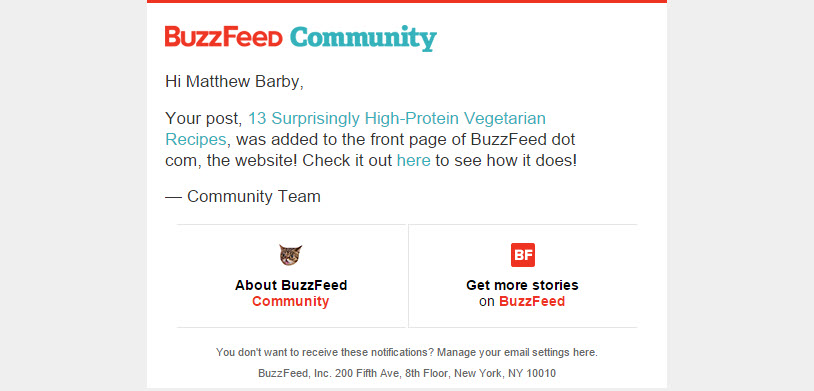 Matthew got 146,000 Page Views on his BuzzFeed article. These numbers are incredible for his media marketing success.
Don't expect that just publishing a high-quality story or piece of effective content will get you on the BuzzFeed homepage.
Here are tips from Matthew Barby to increase your chances of getting on the home page.
1. Don't make it too promotional.
2. As your post passes the moderation stage, try to increase the traffic that your post receives from social media marketing (and thereby your BuzzFeed's social lift score).
Matthew used paid promotion as part of his social media marketing strategy on Reddit, Stumbleupon, Facebook and Twitter to increase his social lift.
3. You'll want to treat this like a blog post when it comes to content promotion. So, reach out to influencers and BuzzFeed users telling them about your post. This'll increase the activity on your post.
Here is the outreach email Matthew used.
Basic SEO rules apply for the search engines and your target audience: So don't link irrelevantly or use keyword rich anchor texts.

Don't use images with copyright issues or you could damage your marketing strategy.

Lists

are the most successful on BuzzFeed and also great for social media marketing as they are loved by the social channels.
5. Get thousands of pageviews from Reddit
Reddit is a gigantic online forum boasting an impressive Alexa rank – 30.
It is a gold mine for driving traffic to your website, but you need to be careful when implementing it in your media marketing plan.
Reddit users hate spammers…
They don't seem to have much use for content marketers in general.
Stratupbros puts it aptly.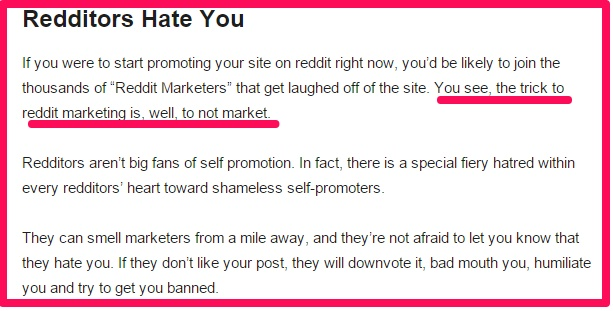 Confused if Reddit is your thing?
Maybe these content promotion results will give you a confidence boost.
Travis got 625 signups in 9 days for his brand new product. He also got 1,104 clicks from 3 reddit posts.
Mateen did a reddit AMA, leading to 2000 page views on his blog.
Further his average daily blog traffic also increased by 5 times (from 20-40 visitors before the AMA to 120-150 visitors after).
Inspired to distribute your content creation on reddit?
Cool.
If you are using Reddit for the first time, I would recommend you to go through my detailed Reddit Marketing guide.
Further, here are some expert tips to maximize your Reddit media marketing success.
You need a nice looking Reddit profile before starting to post your effective content. Here are some things you can do to build a decent one.
Before posting, have a look at the kind of content that has performed well in your target sub-reddits.
Here are some effective content types that perform well as per Spencer Haws.
John Smith advises you on not going after the bigger sub-reddits. Many content marketers already target them.
The titles for your reddit posts should be informative and long (300 characters is the maximum limit). Including numbers in the title will also help.
Here are some examples.
Don't post at the peak hours, since the older submissions will occupy the top places at that time. 
Use this subreddit traffic analysis tool to ensure you post at the right time for reaching your target audience.
An upvote will usually get you 2-5 visitors, as per Spencer.
Here is the anatomy of a reddit post that can get you 10,000 page views.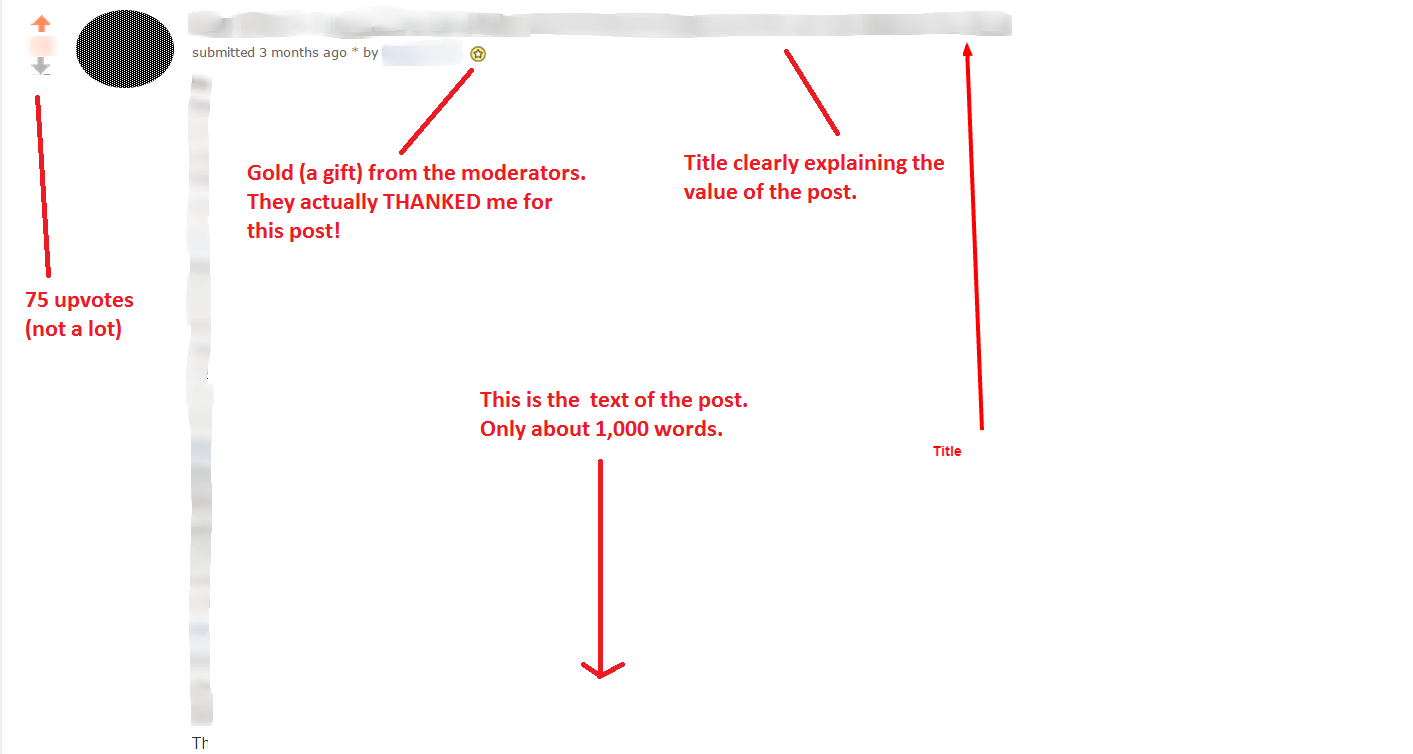 Here's a list of 750 popular sub-reddits categorized by industry (courtesy: Siege Media).
Post your content creation in relevant sub-reddits organically (not all at once).
And, get a few initial upvotes from your friends on the social channels.  Or, you could buy upvotes from Fiverr (be careful in choosing your upvote provider).
Buying upvotes from Fiverr, Greg Hopkins managed to get 80,000 views on a new video he released on YouTube. He also got 400 email optins.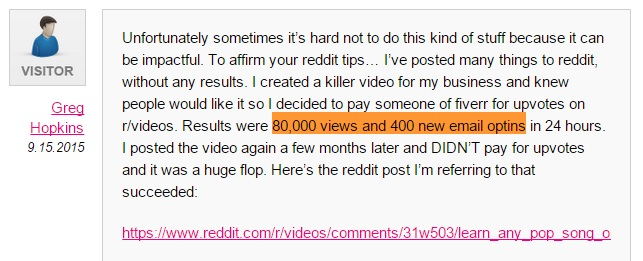 Here is Greg's reddit post.
If your reddit post receives a good number of upvotes (more than 10 or so), then the links convert into do-follow. And, you also get to control the anchor text of the link.
Spencer Haws managed to get a PA 48 backlink from Reddit. He lays down the process.
Want to take a shortcut and go blackhat? Then buy old reddit accounts with good karma by doing this simple search engine google search.
Ryan Stewart bought two established reddit accounts. He now manages to get good referral traffic every time he posts on Reddit.

If you are still having some doubts on Reddit Media Marketing, watch this amazing step-by-step explanation by Lazy Ass Stoner.
[youtube https://www.youtube.com/watch?v=eHpDWm3zoTI]
6. Hangout on Quora, have fun and build your audience
It's highly likely that you have found an Oliver Emberton article floating in your Facebook or Twitter feed.
Oliver's most popular article – life is game, has been shared a whooping 644,000+ times on the social channels
A major reason for his success with social media marketing is originality in the presentation of his ideas. He also uses custom images like this.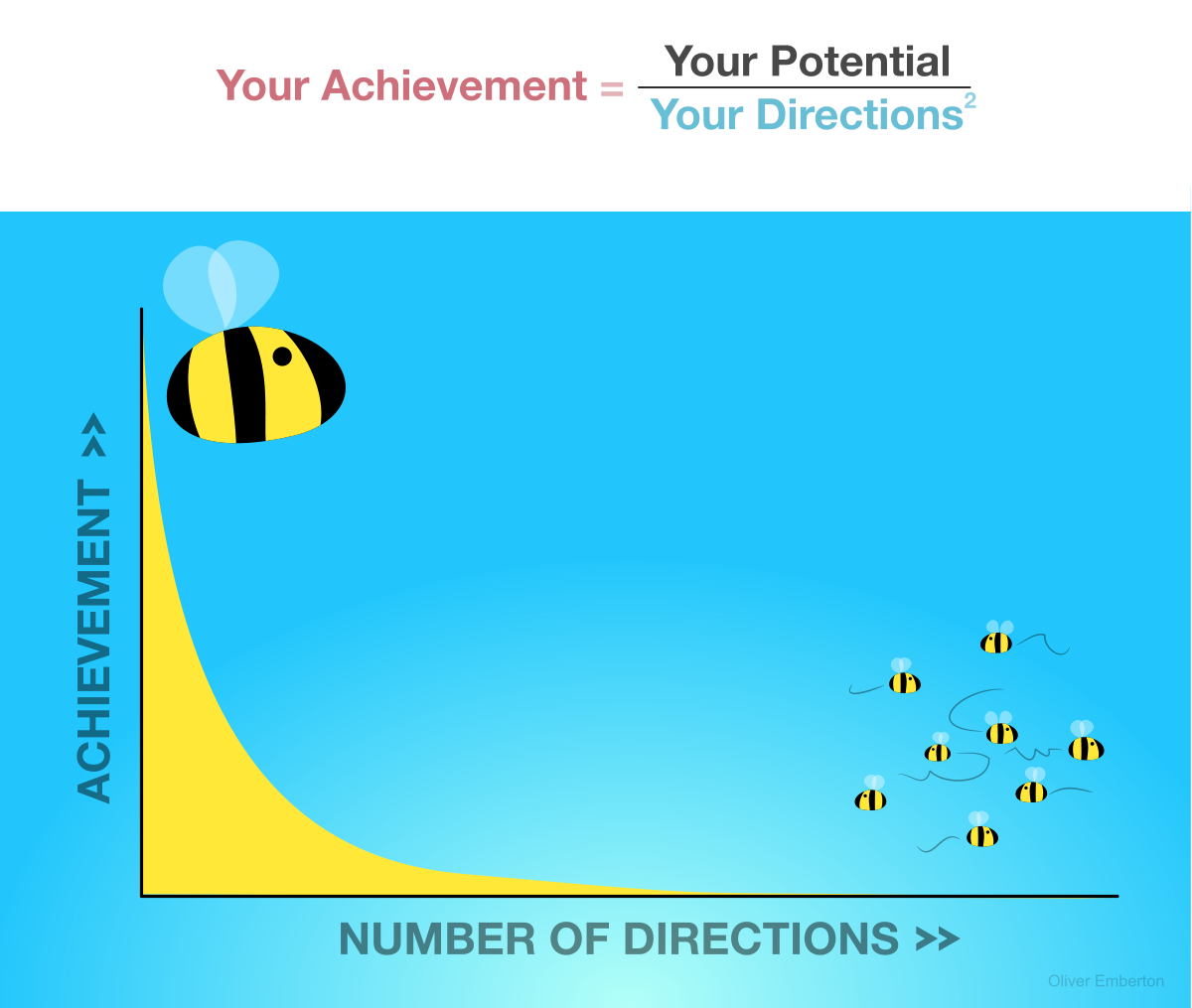 But, did you know that until September 11th 2012:
Oliver was kind of a nobody.
His claim to fame was this Quora answer.
What good can a viral answer with 15.3k upvotes on Quora do?
Well, it can get you a book deal.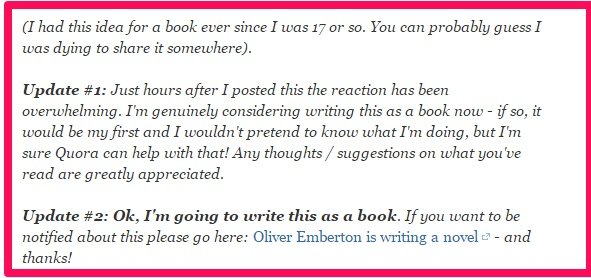 All of this, within 5 days.
Then he wrote this most viewed answer in Quora's history (at that time). He used custom images to explain procrastination.
Oliver launched his blog soon after. But his massive following on Quora was still his major target audience (in his initial period of blogging).
Here are Oliver's blogging strategies that earned him 4 million views in the first year.
Do watch Oliver's interview in which he breaks down content creation and getting 4.93 Million Quora views.
[youtube https://www.youtube.com/watch?v=oqZ7m2RaiKQ]
7. LinkedIn – A goto distribution platform for B2B marketers
94% of B2B marketers distribute their content creation on LinkedIn.
But, where do you start?
A powerful way to grow your traffic from the platform is by leveraging the LinkedIn publishing platform.
Matthew Woodward repurposed his popular blog post into a 1000 words LinkedIn post as part of his editorial calendar plan.
But, before publishing Matthew made sure that he had a landing page and lead magnet ready to attract new subscribers.
The article fared well on LinkedIn.
The standout aspect is that staggering 76.15% conversion rate.
What are the content promotion strategies that can help you achieve similar success?
Here are some tips from LinkedIn publishing expert Brain Lang.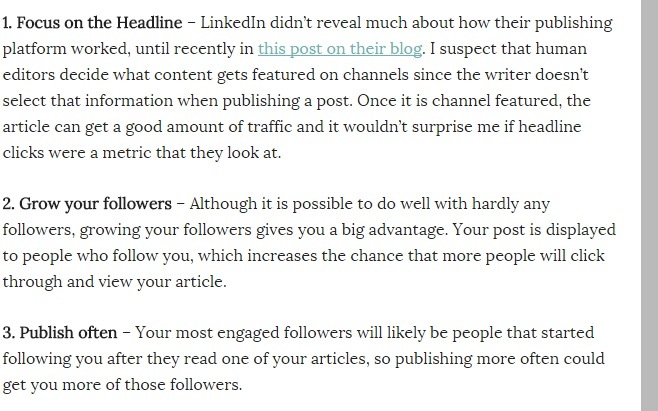 Ready to get started with LinkedIn publishing?
Then follow these steps by HubSpot.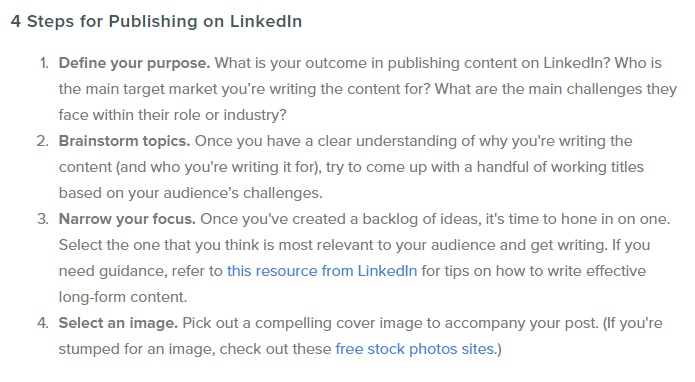 You can also lookout for non-spammy and engaged LinkedIn groups.
Start discussions on your content pieces and editorial calendar there. I regularly start discussions on many LinkedIn groups.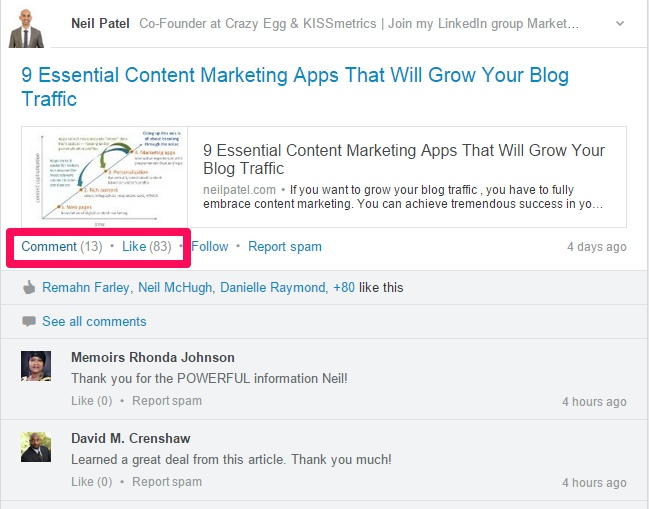 If you can afford to spend more time, then start your own LinkedIn group using tips from Content Marketing Institute.
8. Offer your post as a podcast to reach a new audience
New York Times explains that internet connected cars are a major reason for the Podcast Renaissance.
This renaissance has led to 26% of content marketers planning to increasing their podcasting activities.
But, only 10% use it right now, so your window of opportunity is wide open for working it into your editorial calendar.
A huge benefit of podcasting is that your consumers often become regular listeners.
Social Media Examiner offers both an audio and text version of at least one blog post every week.

Prolific blogger Brian Clark also launched a podcast network on his rainmaker platform. They provide a ton of value to online marketers and get touted across the social channels.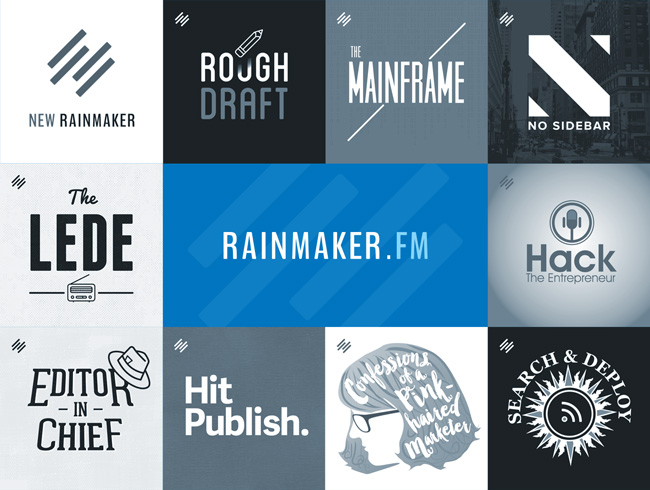 Feel inspired to launch your podcast and boost your media marketing?
You can get started by repurposing your most successful blog posts with a new kind of content creation.

Easy peasy.
Your readers can now listen to your blog posts on the go.
For more insights:
You can read the detailed how to start a podcast guide by Pat Flynn (with 6 video tutorials).
Don't get scared.
Getting your editorial calendar content published on the biggest blog in the world is easier than you think.
You know people have been published at Huff Po by pitching Arianna Huffington directly.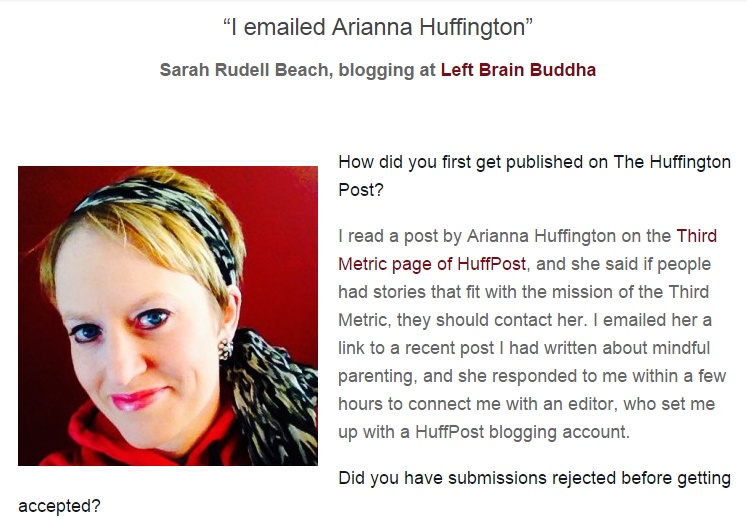 There are more chances of republishing your post if it has already gained traction via social media marketing.
Lists and curiosity invoking headlines as part of your content creation have more chances of

getting accepted

.

10. Draw visual readers from Pinterest
Posting a single graphic can get you thousands of engaged visitors from social channel Pinterest, which is great for your lead generation.
As per Shareholic, Pinterest is the second most popular social media traffic driving website.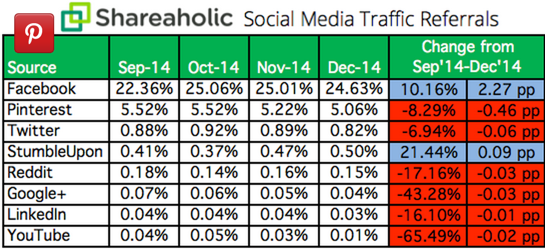 If you're a lifestyle brand (fashion, home design and crafts), then Pinterest is a goldmine.
Here are tips from Boost Blog Traffic to get started with building your following on Pinterest.
To increase your chances of success, let's explore more specific advice.
If pins from your website get considerable repins, than they get pushed into the main Pinterest feed.
The

mobile traffic

on Pinterest is high. So optimize images for both – mobile and desktop.
Add a "Pin it" button on your website to trigger sharing.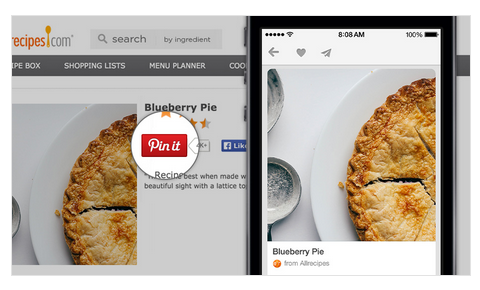 Pro Tip: Vertical images can take a lot of real estate inside your blog posts.
Save space by inserting a 1 pixel (width and height) image in your post after your feature image.
Watch the video tutorial by Buffer in for more tips.
Create your Pinterest board like social media marketing influencer 

Kim Garst

. She regularly pins her blog posts and gets great engagement across the social channels.
You can also feature your blog writers, like The Next Web.
Wish Pond explains how featuring your writers improves your relationship with your audience.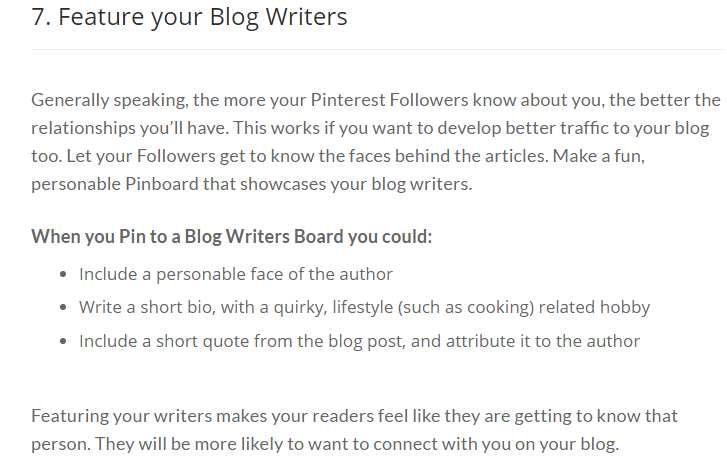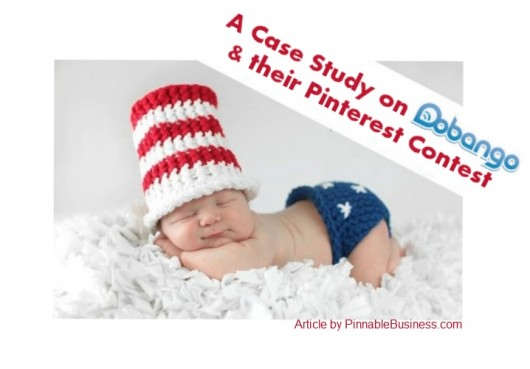 11. Increase social engagement from Twitter
Twitter is an oldie in the social media marketing game, but remains very effective (given its 100 million daily active users).
I've written in depth about Twitter engagement and social media marketing strategies before.
Here is an overview.
Shorter tweets

under 110 characters get more 17% higher engagement.

Use 1 or 2

hashtags

to improve the reach of your tweets
Send 1 to 4 tweets in a day.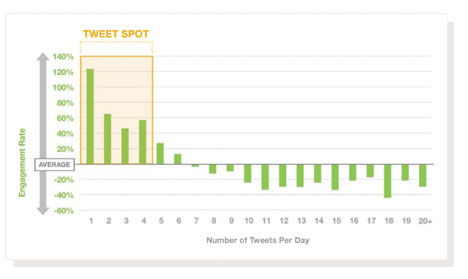 Tweets with links get 86% more clicks.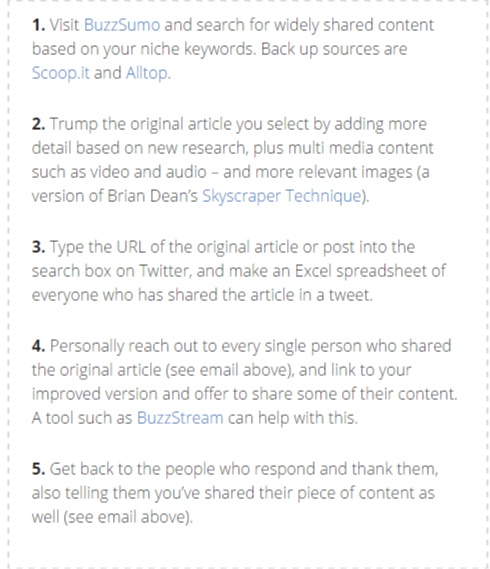 If you're a fan of

automation

, you'll like watching this video tutorial on increasing your Twitter followers by 1,048 and referral traffic by 159%.
[youtube https://www.youtube.com/watch?v=HOZE4KME4ig]
Viral websites like BuzzFeed, Distractify and ViralNova derive the lion's share of their traffic from Facebook.
You can't ignore Facebook either. It drives 25% of the overall traffic to websites.
I know that the organic reach decline of Facebook pages is a pain for those in media marketing. But, you can combat it using innovative strategies.
Or, invest in Facebook advertisements to give an initial push to your blog posts. They are extremely effective, given that BuzzFeed is spending millions advertising on Facebook.
Jon Loomer promotes his posts by creating a lookalike audience and targeting the last 30 days visitors to his website. He does this for every blog post from Facebook's power editor.
Another awesome tip by Jon is to exclude the people who've already read your post from the Ad (it's a waste to show them your post again).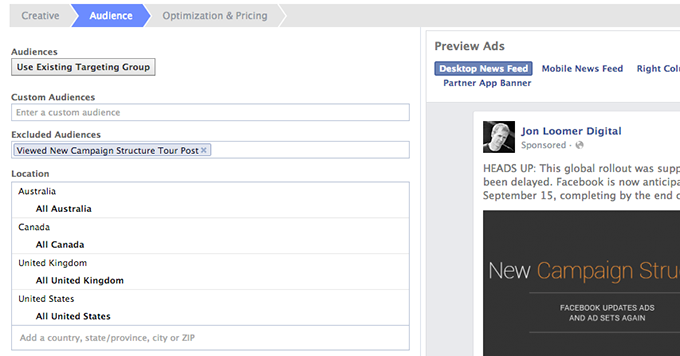 In case you need more help, here is a guide by Post Planner on driving traffic using Facebook.
13. Reach out to influencers and people you mention in your post
I include 100+ links in every blog post at NeilPatel.com.
Some bloggers like Bamidele monitor the new backlinks they receive and comment on my post, thanking me for linking to them as part of my media marketing strategy.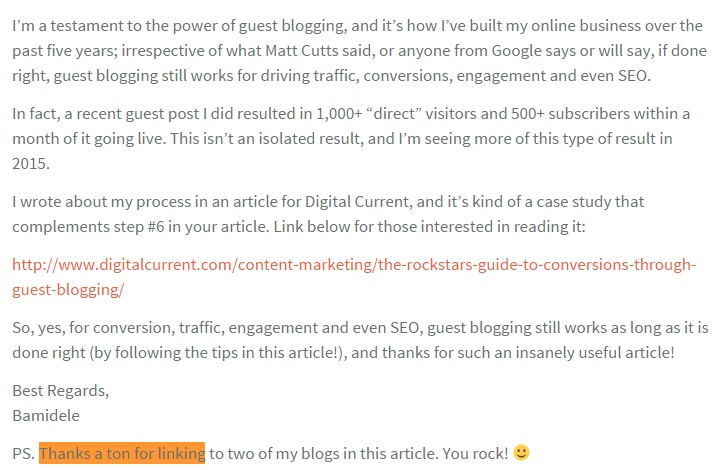 Nonetheless, after publishing a post, I reach out to everyone I've linked.
Many of them share my post on their social media accounts and increase my post's reach and therefore my lead generation.
I recommend that you to do the same.
You can use a tool like Buzzstream to take your outreach to the next level.
Watch a video review of the tool by Authority Hacker.
[youtube https://www.youtube.com/watch?v=TIFX9-P0a2g]
Another handy outreach tool is Onalytica. It'll give you a list of influencers based on the theme of your content.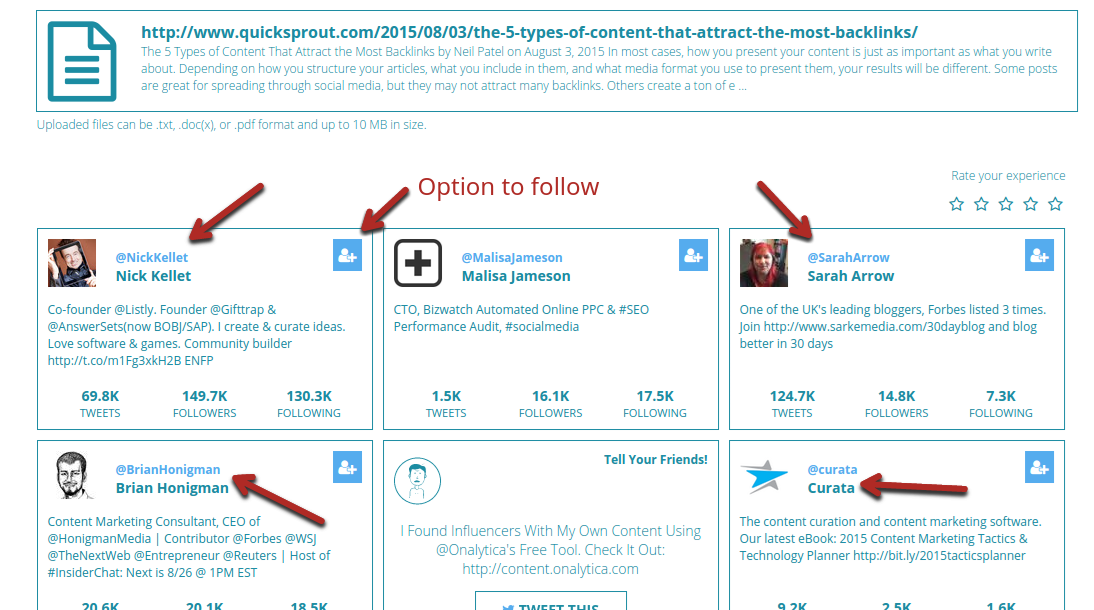 We talked about distributing your content on Reddit – the biggest community on the internet.
You can also submit your content creations on niche forums and communities. The benefit is that you get more targeted traffic.
Make sure the community has an

engaged audience

.

Don't just drop your link. Add a description and how your

content adds value to the community

.

Don't just promote your own content. Engage with the community, discussing the industry subjects you find interesting.

Play by the

rules of the community

. Otherwise, the moderators might ban you.
Here are a couple of communities for internet marketers and small businesses:
Inbound.org – It's labeled as the smartest inbound marketing community online and it sure has a great audience.
Have a look at Dharmesh Shah's Ask Me Anything on growing a startup with inbound marketing.
It has 238 upvotes and 28688 views till date.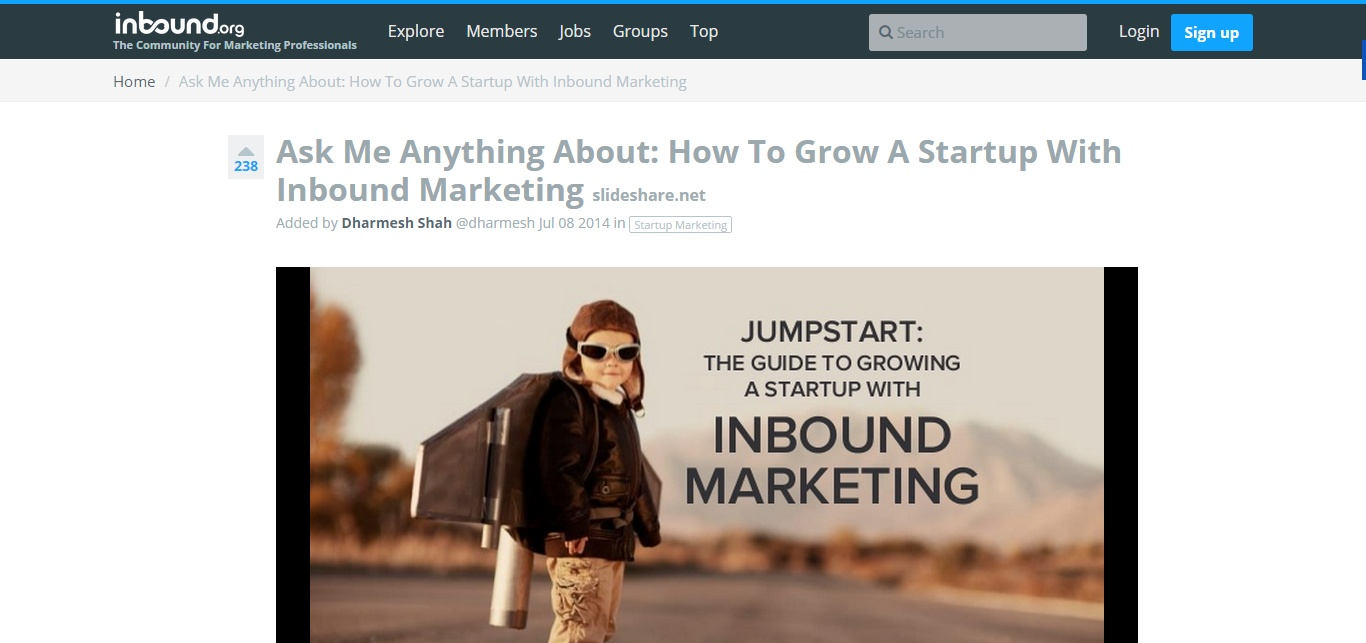 Read Inbound's official guide before posting your content here.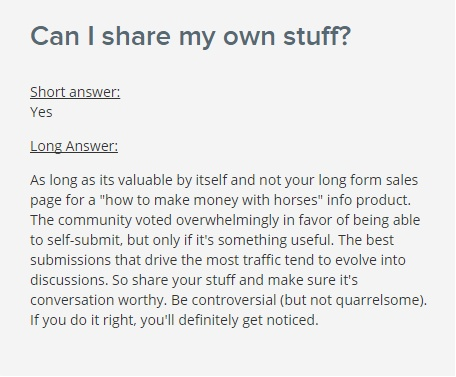 You can learn more from this analysis of 1300 Inbound.org submissions.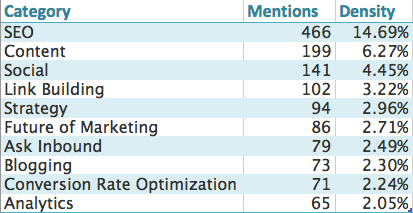 Biz Sugar – This is a great community for networking with like-minded entrepreneurs and marketers. It has over 1 million members.
By submitting high-quality content, you can even appear in the Biz Sugar Top 10 newsletter.
Engage with others, besides submitting content and you can win a mention as the "Contributor of the week."
Watch this introduction to Biz Sugar by Illena Smith to get started.
[youtube https://www.youtube.com/watch?v=X7BYO45cEFE]
You'll find some more content submission websites in this article by Shareaholic.
15. Build traffic from non-English blogs
I increased my blog traffic at NeilPatel.com by 47% by using Transposh to translate my blog into 82 languages.
You can take a similar route.
Or, level up the marketing strategy and pitch non-English blogs for republishing your high-quality blog posts.
There are fewer people battling in such niche language markets. So, the chances of your story getting accepted for publication are high.
It's best to approach blogs in the non-English language that you are proficient in.
Search using the local google domain for the country.
I found this list article when I searched for "the top marketing blogs in France."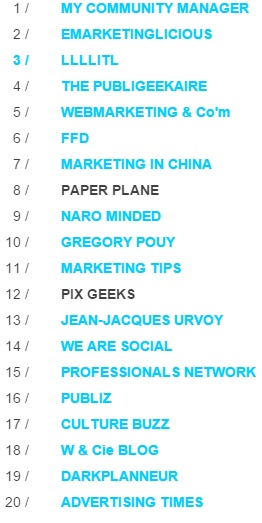 Getting published at these non-English niche blogs will expose your brand to a completely new audience and is a sophisticated form of content promotion.
16. Add a print button to every blog post
Are you planning to include a checklist with your next blog post, as an upgrade?
If not, you can always offer your post summary.
Or, you might offer your full post in a printable format.
It's a way to telling your audience that your content has offline value.
They get an opportunity to refer your content later. They might even share your article sheets with their office colleagues.
Would you not like that kind of exposure?
I thought so.
Then install a plugin like WP-Print and make people feel more connected to your content.
Conclusion
Don't limit your content marketing efforts to simply hitting the publish button and pushing your content on a couple of social media platforms.
A measly 21% of B2B and 23% of B2C marketers believe that they are successfully tracking the ROI of their content marketing campaigns.
Take the smarter route. Start with distributing your content by using a couple of the strategies I shared in this post.
Use Google Analytics referral section to find out your page views, session durations and conversions from different channels.
You'll begin to figure out the distribution platforms and strategies that are working for you and your editorial calendar. Then, invest more time on those channels and start creating the kind of content that gives you a great ROI.
What are your favourite content distribution platforms? Do you use free, paid or an integrated strategy for increasing the reach of your post and boosting lead generation success?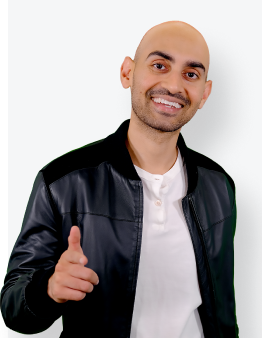 See How My Agency Can Drive Massive Amounts of Traffic to Your Website
SEO - unlock massive amounts of SEO traffic. See real results.
Content Marketing - our team creates epic content that will get shared, get links, and attract traffic.
Paid Media - effective paid strategies with clear ROI.