We all want to be "successful" marketers.
But what does success in marketing even mean?
Sure, we can track analytics.
We can count how many social followers we have.
We can watch our number of website visitors grow.
But how do we know what is really successful?
When it comes down to it, there is only one judge for a successful marketing campaign.
The customers.
There are dozens of "how to" guides and "best practices" marketers can follow.
But the truth of the matter is, if your audience doesn't connect with it, it doesn't matter how successful it was for another company or brand.
To truly develop a "successful" marketing campaign, understanding your customers is the only thing you need to do.
What is a customer-centric marketing approach?
Customer-centric marketing uses personalized messages, products, content, and more to ensure the consumer is getting exactly what they're looking for.
But a customer-centric approach needs to go beyond just your marketing.
It requires creating a "customer-centric organization, not just a customer-centric marketing department," says IDC research analyst Gerry Murray.
Putting your customers' needs first can help improve relationships with your audience and retain customers.
This is because customers like to feel like they're being given special treatment.
In fact, 90% of consumers found personalization appealing, while 80% said they'd be more likely to do business with a company that offers personalized approaches.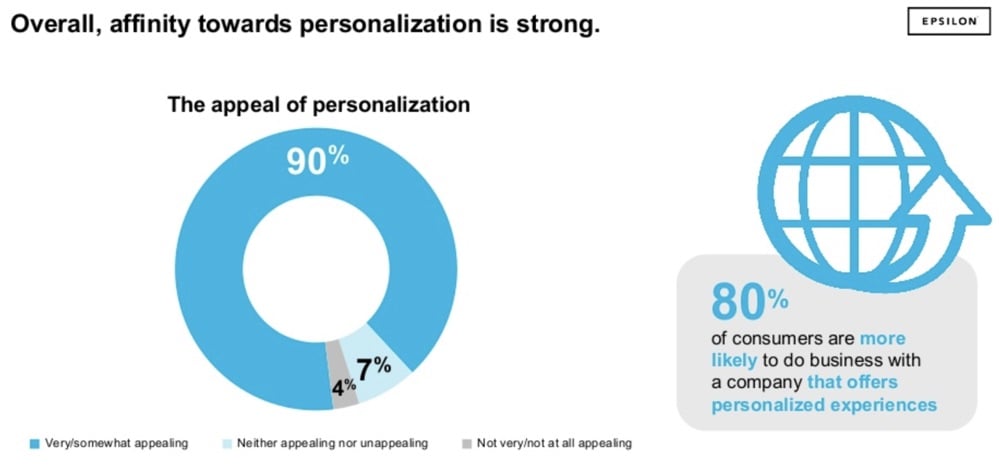 With a customer-centric marketing approach, companies stop trying to tell their shoppers what they need.
This kind of traditional marketing has become unappealing and untrustworthy.
With 2 in 10 consumers stating they don't like online ads, it can be complicated to reach shoppers with traditional marketing.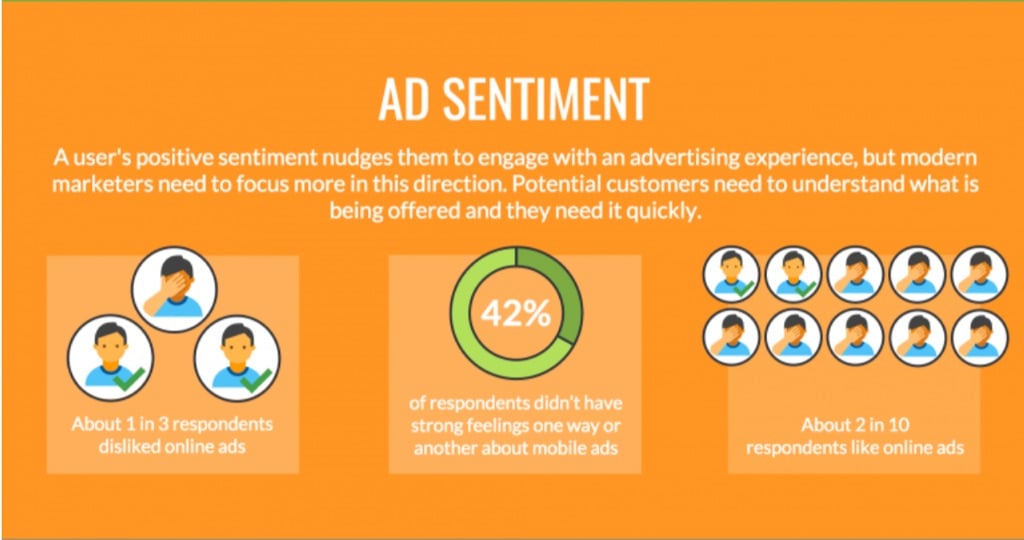 This is where a customer-centric strategy works a bit differently.
Instead of pushing products and hoping someone will buy, customer-centric businesses craft their messaging, products, and content around the unique needs of their target audience.
Let's take a look at Southwest Airlines.
Airlines notoriously have a reputation for having poor customer service.
Southwest Airlines, however, has been able to remove themselves from this stereotype to provide a customer-centric marketing approach that their customers love.
They don't stuff their planes full of TV screens, big seats, or fancy meals and then demand extreme prices for these unnecessary luxuries.
Instead, they offer affordable pricing and won't charge you ridiculous fees for things like baggage or wanting to change your travel dates.
By giving them what they want – not what marketers think they want – they can gain more attention and see higher conversions.
This has put Southwest Airlines at the front of the airline industry when it comes to customer satisfaction.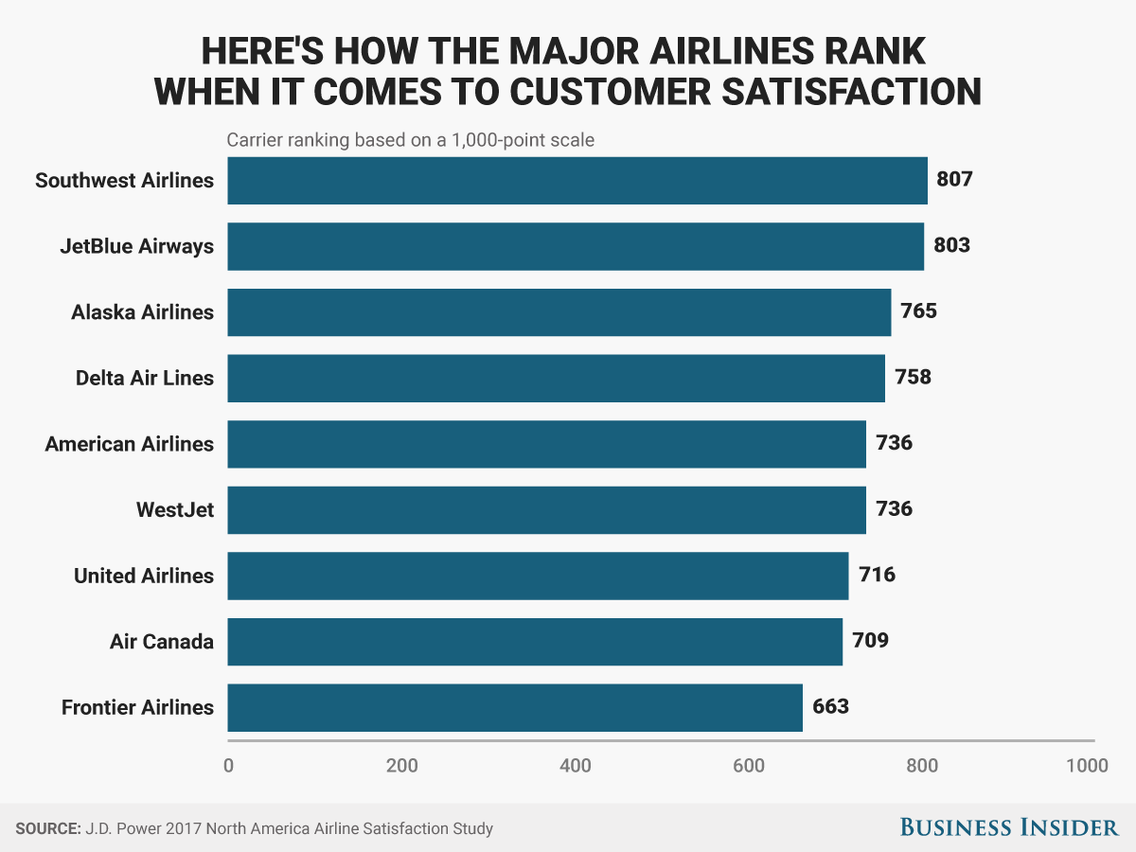 Now, compare that to United Airlines – a company who hasn't had the best year.
Who could forget the time they forcefully dragged a passenger off a plane or when they ordered a family to put their dog in an overhead compartment?
United Airlines has struggled to put their customer's needs at the forefront of their business – and it's definitely cost them.
Due to their scandals, 67.3% of customers feel at least somewhat negative about the airline with 53.7% feel less willing to purchase a ticket from United Airlines.
Because customers have other options and feel undervalued or even threatened by the company's lack of attention, they'll turn elsewhere.
The importance of knowing your customers well
There are over 82 million blog posts published each month – just on WordPress.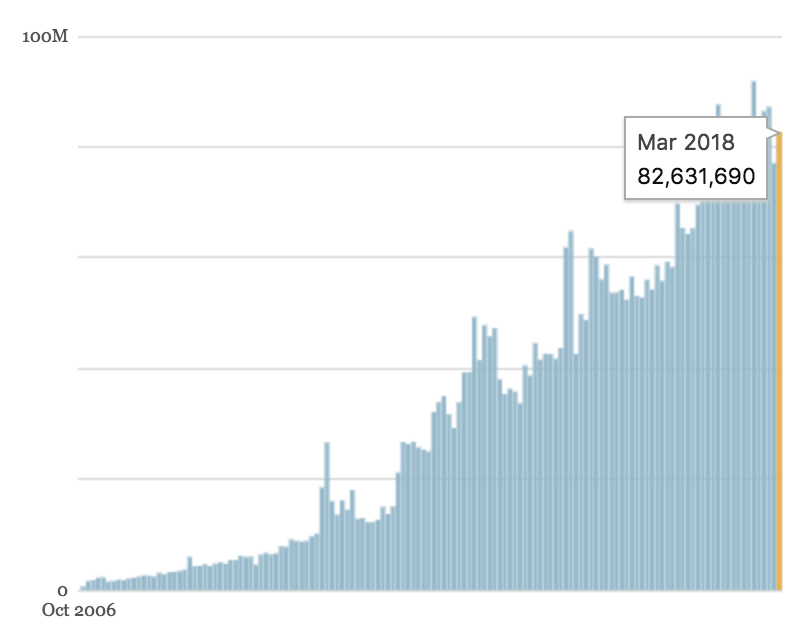 Month after month, more and more companies and individuals are taking advantage of blogging.
However, consumers don't have time to waste on low-quality content they don't connect with.
And they don't have to.
If one article doesn't fit their needs, there are dozens more they can turn to.
The best way to stand out is by creating unique content relevant to the needs of your target audience.
In fact, 58% of content marketers said audience relevance was the biggest contributor to success.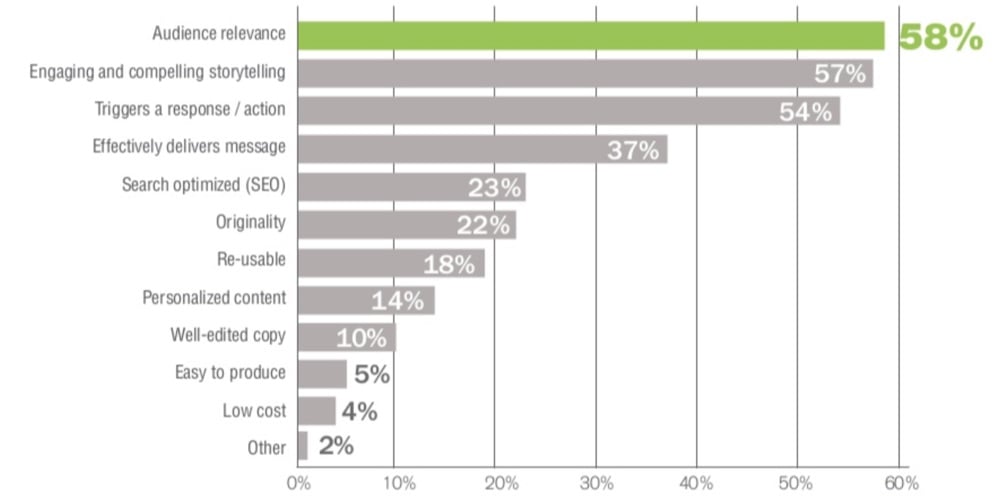 When you can create content that fits the unique needs of your target audience, they can develop trust and familiarity with your brand.
This can make them more loyal to your company and products.
Having loyal customers who make repeat purchases can be a major benefit to your bottom line.
And, there's proof.
Loyal customers end up being worth ten times their original purchase.
This is because loyal customers are easier to sell to.
This dramatically reduces the amount of time that customer needs to spend being nurtured and convinced.
Instead, they can jump right back into the sales funnel.
In fact, past customers have a 65% chance of converting compared to a 13% chance for new prospects.
By paying attention to your customers' needs, you can reduce your marketing costs while bringing in more sales and profit.
Loyal customers are also more likely to support you in getting new business.
When a customer is happy with their brand, they'll want to share their experience with their friends and family.
These recommendations can help boost your trust with new leads and can get you more sales.
In fact, 82% of Americans say they look for recommendations from friends and family when they're considering a purchase.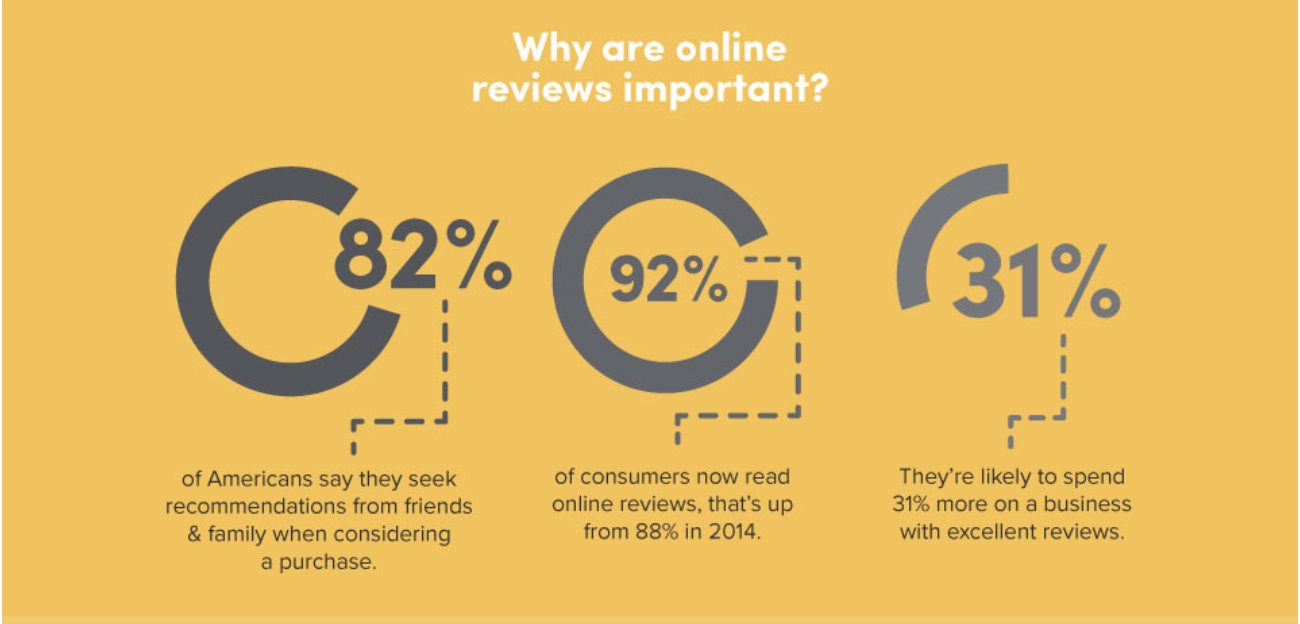 When you stop trying to guess what your customers are looking for and start listening to what they're telling you, you increase revenue while creating long-term relationships.
It's a win-win.
Take a look at Harley-Davidson.
When you buy a Harley, you're doing more than just buying a motorcycle. You're becoming part of a tribe.
This kind of cult brand goes beyond simple brand loyalty.
Harley-Davidson built its reputation as a brand for individuals who don't play by the rules, but they went beyond that to make it their mission to bring like-minded individuals together.
By introducing their Harley Owners Group chapters, local Harley fanatics could get together for rides, charity events, and more.
At its peak, HOG had over 1 million members.
Harley-Davidson didn't simply create a brand their customers loved.
They created a lifestyle.
How to get to know your customers better
You're not going to get to know your customers overnight.
Your customers are dynamic people.
As their needs change, you change.
Amazon's CEO and Founder, Jeff Bezos, describes his approach to customers like this:
"We see our customers as invited guests to a party, and we are the hosts. It's our job every day to make every important aspect of the customer experience a little bit better."
As one of the most customer-centric companies in the world, it's safe to say Amazon knows a thing or two about getting to know their audience.
To help you pull a page from Amazon's book, here are five tips to get to know your customers better.
1. Build out your buyer persona.
A buyer persona is a guide to the individuals you are trying to attract.
Typically, a buyer persona would describe one ideal customer or client in great detail.
Here's a pretty basic buyer persona template from HubSpot.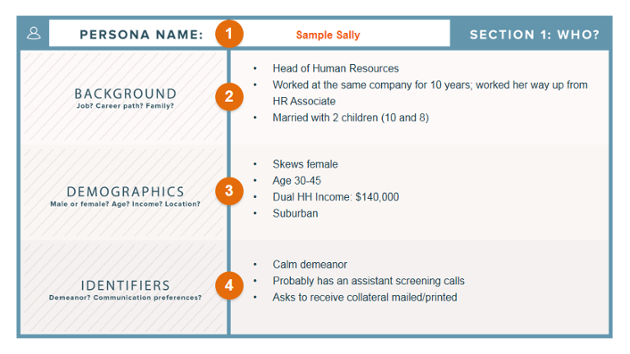 Within this persona, you can outline some pretty basic information about your target audience.
This includes their basic demographics and background, and some unique identifiers.
However, if you really want to make your customers the focus of your marketing, you're going to want to get much deeper than this.
Compare HubSpot's template to this example from HebergementWebs.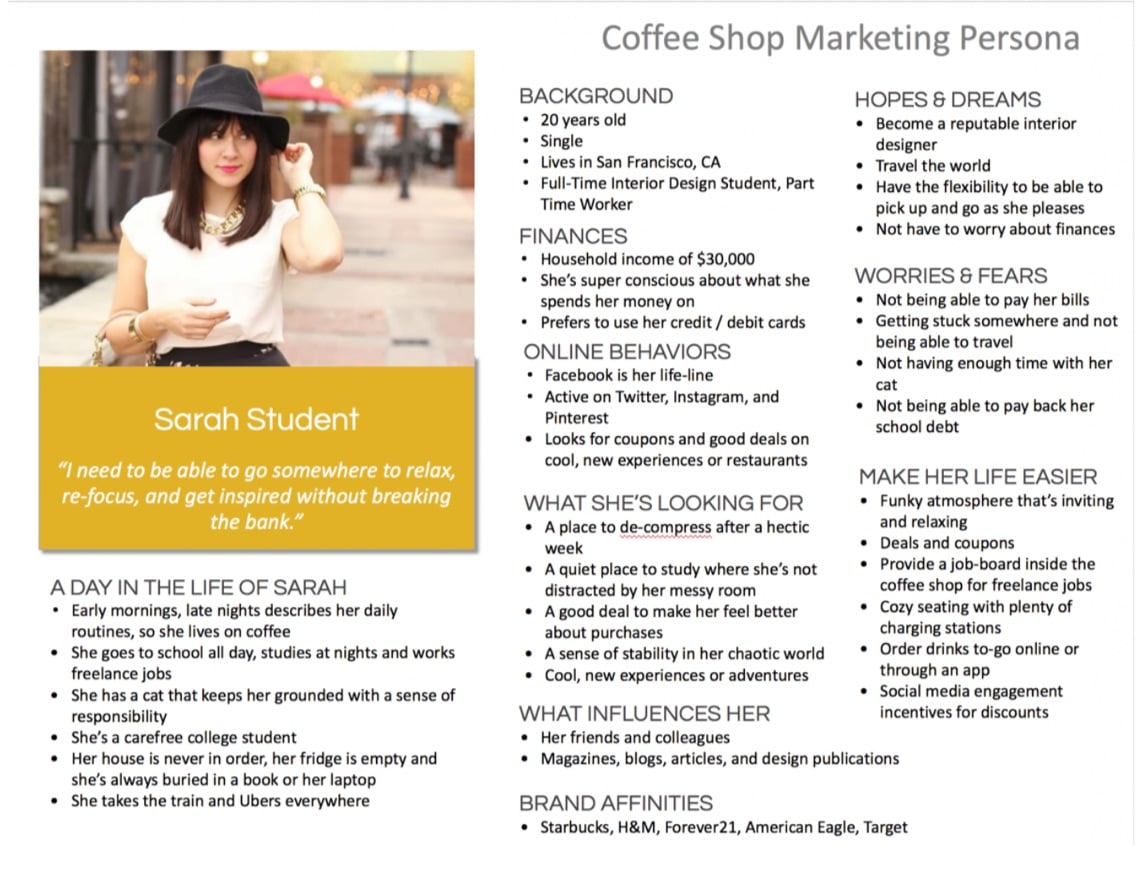 While it still covers a lot of the same information as the basic persona, it dives much deeper into who the character really is.
Once you've created your basic buyer persona, think of how you can take it a bit further.
What challenges does your customer face?
What are they scared of?
Who influences their choices and how they live their life?
A lot of this information may not seem relevant to your brand and business, but getting the full picture can allow you to establish deeper connections.
Here's another great example of a persona you can pull from.
However, when creating your buyer personas, you can't simply create a customer from thin air – especially if you already have a loyal customer base.
Think about Gap's 2010 rebrand.
The clothing company, known for their basics and staples, decided to go for a younger, trendier crowd – all while neglecting their current customer base.
And people weren't happy.
While you can use your customer persona to shape the direction you want your business to go, you can't simply drop your old customers in favor of the new ideal clients you've thought up.
Instead, create multiple personas that can coexist.
Remember, creating personas shouldn't be a one-and-done type deal.
To truly understand your target audience and who they are, you need to watch how they evolve.
Come back and revisit your buyer persona every few months, or after a major shift in your industry occurs.
2. Listen to them on social media.
Our customers' social pages are a bit like their journals.
Except that they're willing to display everything in public.
By properly listening to your audience on social, you can learn a lot about what they're looking for and how they feel about your brand.
However, if you're strictly looking at mentions, posts, and comments directed at your business, you're missing out.
Social listening – which differs from simple social monitoring – provides businesses with insights about how they're meeting (or missing) client expectations.
Let's take a look at Chipotle.
The incredibly popular food chain has had a bit of a rough year, with multiple food safety scandals.
So, it's no surprise that food safety is at the center of the majority of conversations about them on Twitter.
However, Chipotle can also see that their customers are just as concerned about things like guac and queso as they are about their food safety.
To get a real idea of who your target audience is and what they expect out of you, you need to go beyond simple mentions to do so.
You can start by simply searching your company name within social platforms.
Here's a simple example of a Domino's customer on Twitter.

Although the user didn't post directly to Domino's account, they can still find this information from the search bar.
However, social listening tools can give you stronger insights and faster results.
Mention, for example, is a great tool for monitoring your brand anywhere online.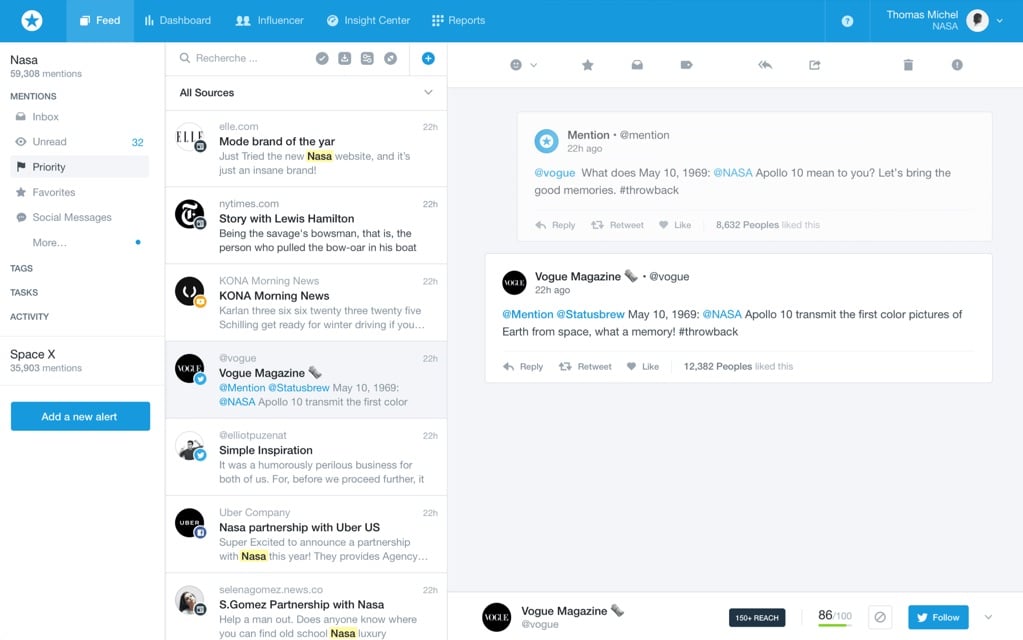 The dashboard gives you insights about who is posting about your brand, as well as where they're located and what kind of influence they have.
While it is important to pay close attention to the conversations you're not directly involved with, it's also crucial to connect when your audience comes to you.
42% of customers expect a brand to respond to them on social within an hour.
Actively watching for questions, comments, or feedback can give you insights into your customers while also getting a feel for the problems your audience may be experiencing.
Check out this response from Comcast, given not even a minute after the customer mentioned their problem.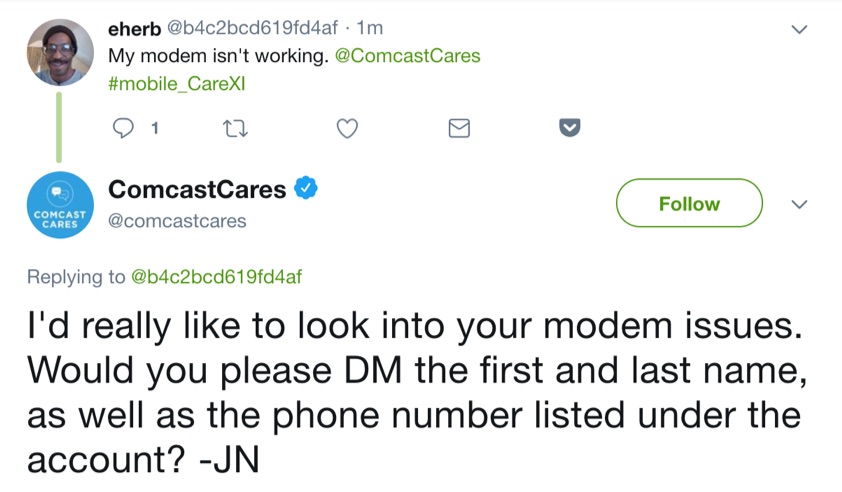 Remember, social can act as a two-way street.
Don't be afraid to get involved in conversations, ask questions, and follow users you think can teach you more about your audience.
3. Create and send out surveys.
If you want to know something from your target audience, why not ask?
Surveys can provide you with direct insights or opinions that you wouldn't have otherwise been able to collect.
However, surveys aren't the easiest things to get your audience to participate in.
Luckily, there are a few things you can do to improve your survey response rate.
First, keep your survey simple.
Check out this example from The Yard.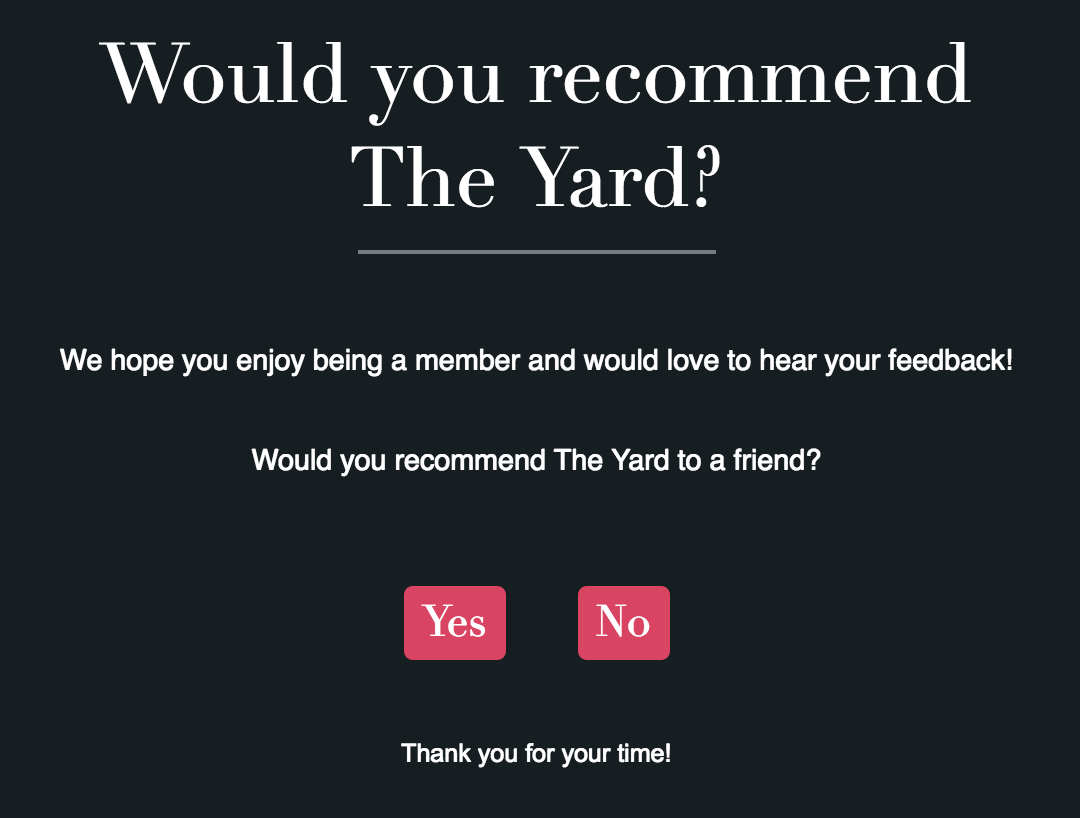 This survey is about as easy as it can get.
Recipients aren't faced with a long survey that would take a serious time commitment to fill out.
Instead, all they need to do is click one button, and The Yard gets a better understanding of if their members are happy.
These kind of embedded surveys can improve survey engagement dramatically.
Take a look at this case study from Get Feedback.
Get Feedback decided to A/B test two similar email surveys, one containing a link to a web survey and another with embedded responses.
They found that the embedded survey actually increased starting engagement by 210% and saw 125% improvement in survey completion.
The embedded survey also had 66% fewer unsubscribers, indicating that users enjoyed this type of survey much more.
When creating your survey or quiz, you also want to humanize your messaging.
By saying things like "it would really help us" or "we'd love to hear your feedback," you're showing that there is a real purpose behind the survey results.
You can also improve responses by featuring a progress bar.
Here's another example from SurveyMonkey.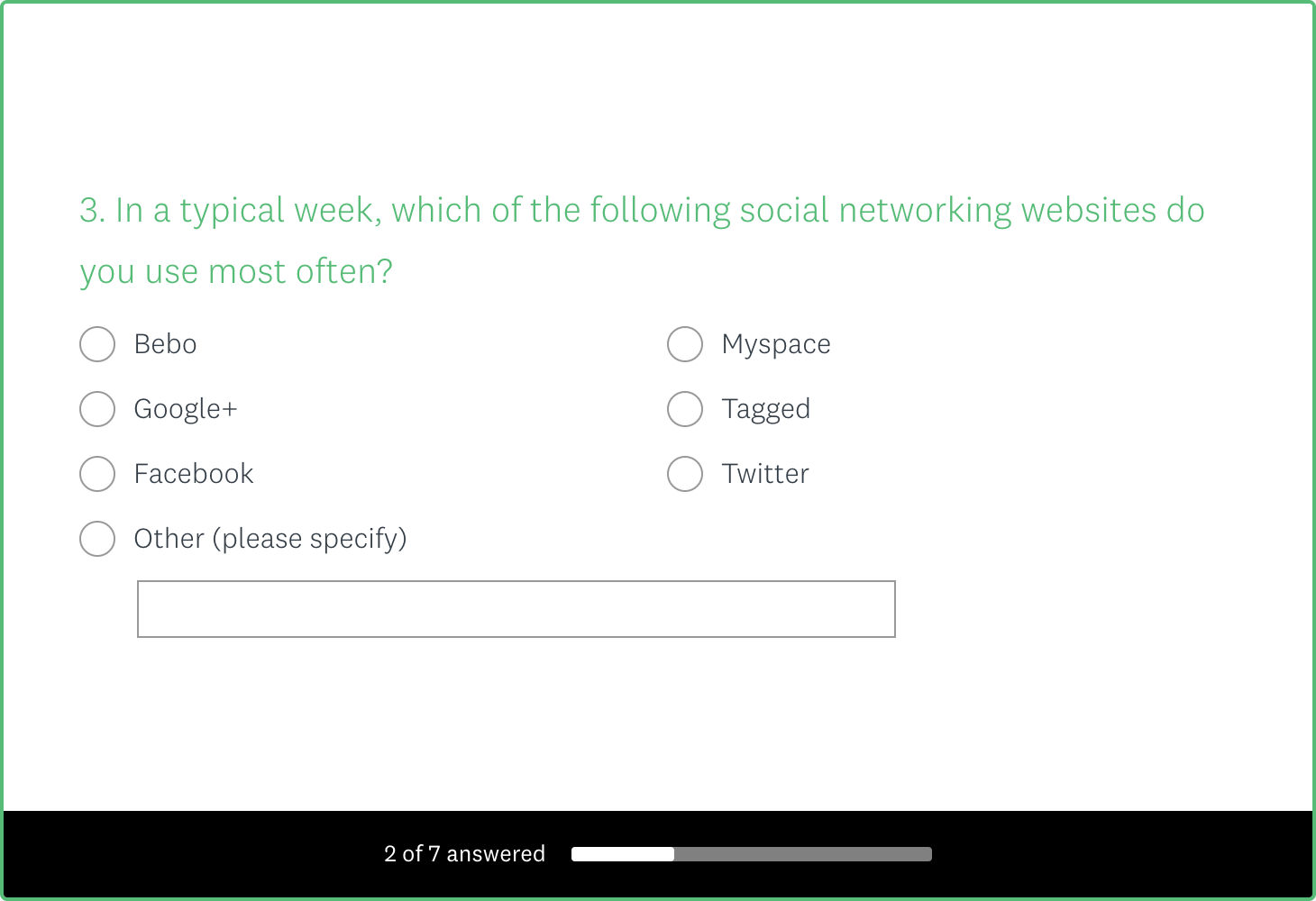 Notice along the bottom how survey participants can see how close they are to being finished.
This progression bar lets them know when the survey will be over, making them more likely to finish it through.
However, Survey Monkey found that a progress bar doesn't always help.
For longer surveys, a bottom visual scale, top number, or bottom percent improved completions while bottom numbers and top perfects hurt.
On the other hand, top percents and top numbers reduced completion for short surveys while all bottom placements helped.
If you're going to use surveys as a way to get to know your target audience, you want to make the process as painless as possible for participants.
Keep questions short and to the point.
Also, be sure to analyze your results from surveys and how participants engage with them.
If you notice that participants are dropping out halfway through, consider what you can do to change this moving forward.
4. Look at the content they're engaging with.
Whether it's blog posts, videos, infographics, or images, customers are engaging with different forms of content consistently throughout the day.
In fact, U.S. adults are spending over 12 hours a day consuming media.
To better understand what they want and need, you need to be paying attention.
First, it's important to see what kind of content of your own they're connecting with.
The best way to do this is with your Google Analytics.
You can find your company's top pages by logging into Google Analytics, selecting "Behavior," then "Site Content" and "All Pages."
Here's an example from OptinMonster.
Knowing which pages are your most popular can help you understand what kind of content to create going forward.
Look for any particular patterns showing up in your popular pages.
Also, pay attention to the types of content they're engaging with.
If your audience prefers infographics to blog posts, you may want to work more infographics into your content strategy.
Also, you can head over to a competitor's social media page to see what posts are getting a lot of likes or shares.
Here's an example from Thrive Market.
Using this information, you can include recipe posts into your own strategy.
However, you don't want to copy competitors directly.
Instead, take what they provide and find a way to make it better.
Add new insights, create a better image or video, or go deeper into the subject to provide more value than your competitors did.
However you can, try to find a way to make your content more valuable than what is already out there.
5. Pay attention to the customers not converting.
There is no doubt there is a lot to learn from your customers.
However, there is probably a lot more you can learn from the leads that aren't converting.
This process can be a bit more complicated than just getting to know the customers who do buy.
After all, you don't have as much information on these leads as you do your customers.
To identify where you're losing leads, you want to consider the traditional buyer's journey.
Here's an example from HubSpot.

First, customers become aware of their problem.
They next consider what options are available for solving that problem.
Finally, they decide how they're going to get a solution.
Each buyer, regardless of industry, goes through this journey.
However, if you're getting introduced to buyers in the consideration phase and losing them before they make a decision, you could be doing something wrong.
It isn't likely that every individual that runs into your content is going to purchase from you.
In fact, conversion rates for content marketing are only about 1%.
But you still need to identify the leaks in your sales funnel.
You should be providing content for every stage of the buyer's journey.
By ensuring you're covering all your bases, you can guarantee each individual has the information they need to make it to the end.
You'll also want to consider areas where you see engagements, but not conversions.
Social is a prime example of this.
If you're constantly posting new content and getting hundreds of likes and comments, but don't see any sales, it means there is a serious disconnect going on.
The same is true for your blog posts or videos.
Try to switch up your CTAs, social posts, or even introduce a new form of content.
And you don't need to get too creative about what you add.
Take this dentist from Indiana, for example.
Dr. Sutor uses Facebook Live to talk about common dental problems – and gets thousands of views.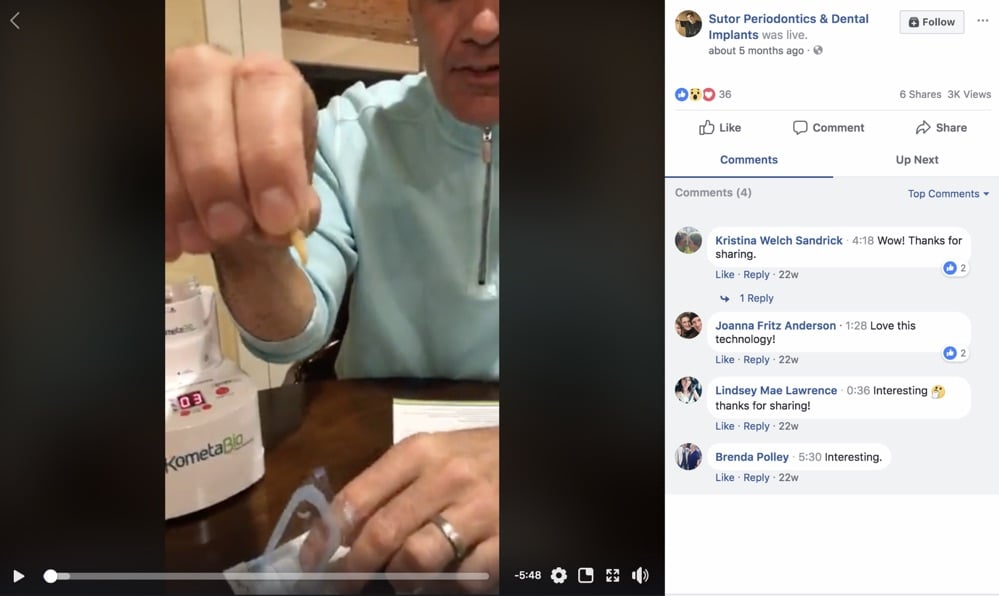 While these numbers aren't extreme, they're an easy way to bring in new potential leads and expand reach.
Make small changes that allow you to properly track how your audience is influenced and make a note of any improvements.
As you begin to learn what your target audience doesn't like, you can give them more of what they do like.
Conclusion
When it comes to marketing, stop assuming you know best.
If you're still trying to tell your audience what they need, you're never going to sell products.
Today's shopper understands their needs and the solutions available to them.
They're well-researched, smart, and unwilling to fall for the traditional sales tactics.
But when you work with them to create and deliver the solutions they want, you can create a loyal following that wants to help you succeed.
How has getting to know your customers improved your sales and marketing?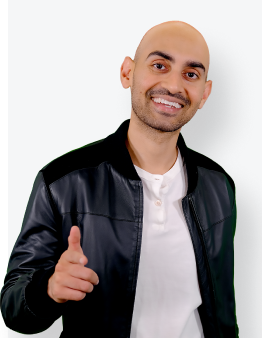 See How My Agency Can Drive More Traffic to Your Website
SEO - unlock more SEO traffic. See real results.
Content Marketing - our team creates epic content that will get shared, get links, and attract traffic.
Paid Media - effective paid strategies with clear ROI.
Are You Using Google Ads? Try Our FREE Ads Grader!
Stop wasting money and unlock the hidden potential of your advertising.
Discover the power of intentional advertising.
Reach your ideal target audience.
Maximize ad spend efficiency.