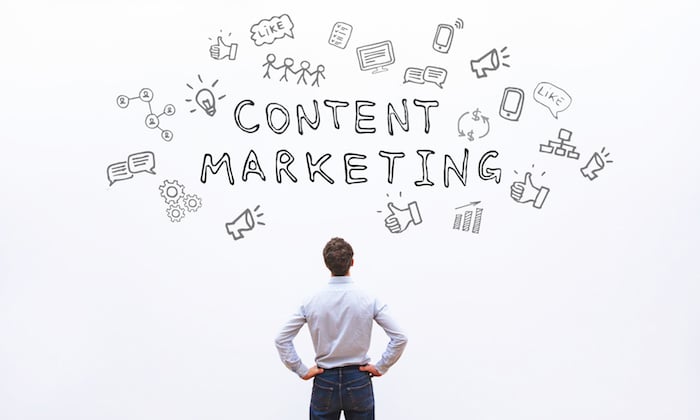 Is your content marketing strategy just not working for you?
You're not alone.
A lot of people fail miserably at content marketing — and they don't even know why they're failing.
The majority of businesses use content marketing, and yet most of them fail. Ninety-four percent of B2B small businesses use content marketing.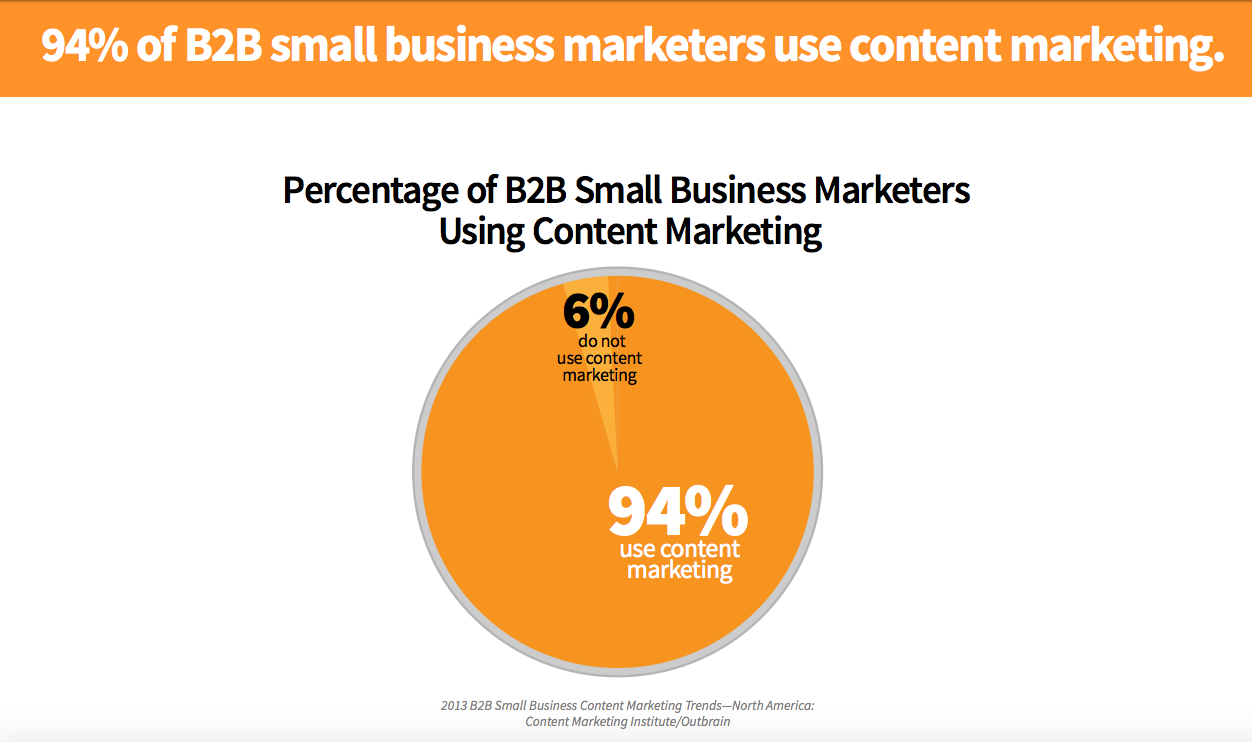 And how many of these small businesses are successful at content marketing? Not many. In fact, even they don't think they're successful.
Only 9 percent of B2B marketers rate their organization as "very effective" at content marketing. Ouch.
I've found some trends that might explain why these companies are failing at content marketing.
For many people, it's not that their content marketing failed; it's that their strategy failed. It could also be that they didn't even have a strategy.
And that brings me to the number one reason companies fail miserably at content marketing:
You have no strategy
It's as simple as that — most people fail because they have no content marketing strategy.
As you're creating your strategy, look at which of your competitors have already been successful. You can learn a lot from someone else's failures and successes.
Why has their content been successful? Emulate that.
Where have they shared their content? Mimic that.
Who's sharing their content? Reach those prospects.
Your success in content marketing has everything to do with creating a strategy and delivering on your objectives.
Of the companies who rated their efforts as successful at content marketing, 66 percent had a documented content marketing strategy.
This chart also shows that the B2B content marketers who were the most effective were using three more social media platforms and five more marketing tactics on average than those who were the least effective.
Having a focused strategy can make all the difference between content marketing success and failure.
You're not investing enough time into planning
You don't have to sink all of the company funds into strategy, but you do have to invest.
No investment equals content marketing failure.
When asked, 48 percent of content marketers said they plan to increase their spending over the next 12 months.
Content marketing has long been considered the magic bullet in the marketing world, and the belief continues to increase as more companies generate success.
With only 9 percent of companies planning to decrease their content marketing spending, it's clear that content marketing can be successful and is here to stay. That's all the more reason to learn how to be a successful content marketer.
On average, B2B companies spend 31 percent of their marketing budget on content.
When you're deciding what to invest in content marketing, just remember that you get what you pay for. Your budget should give you space to create great content.
The content is boring
Boring content doesn't get shared or read. For your content marketing to be successful, you must produce interesting content.
And yes, it's possible to create interesting, actionable content no matter what topic you're writing about.
HVAC? How about content on improving in-home energy-efficiency. Dentistry? How about an article on whether or not George Washington really had wooden teeth. (He didn't.) Would you read those? I would.
Keep it interesting and readers will flock to your site.
However,  "good" content isn't always enough.
Creating interesting content is only step one in creating content for your content marketing strategy.
Your content should also inspire your community. Viral content or content that keeps readers coming back to your site should present an opposing view or spark a discussion.
There are several reasons why businesses create boring content.
They hired an inexpensive or inexperienced writer.
They don't know what kind of content to create for their business.
The content is flat out boring.
They don't understand their target audience.
The world of content marketing is getting more and more competitive, so stand-out content is more important than ever.
Quality content can make the difference between content marketing success and failure. This is definitely a case of quality over quantity, as well.
You've got unrealistic expectations
In the world of viral content, we've all heard the stories about companies that write blog posts and make millions the next week. This does happen — I could tell you a few of my own personal stories — but it's not the norm. Far from it, actually.
Be careful not to set your goals too high.
It's unrealistic to expect to hit viral fame with just two or three blog posts under your belt. Make sure to set reasonable goals and metrics when creating your content marketing strategy.
Your goals and metrics should fit your company and what you want to achieve. If you're a small plumbing company in rural Oklahoma, it's unlikely that you'll have over a million Instagram followers.
Those goals and metrics just aren't right for your company.
You're creating but not promoting
Don't be anti-social!
Creating content and then simply publishing it on your blog and calling it a day is about as effective as not creating the content.
Promotion is the major component of content marketing.
There are countless ways to promote your content, from social media to email marketing to referral links and beyond.
If you're creating but not promoting, your content marketing will become a flop.
Once you choose how and where you want to market your content, make sure that you give love to each channel you've chosen.
Consistency is key when publishing content on your social media and blog.
Your content can't be a success unless people see it. Putting content on your blog and not sharing it is like shouting into a canyon and expecting a response.
You're ignoring the analytics
Once you've set your goals, you have to measure your success.
If you ignore the analytics, there's no way to know what works.
When I encourage you to measure analytics to measure success, I don't just mean one metric. Your goals and metrics should be based on multiple numbers.
The majority of B2B small businesses measure their content marketing success based on their website traffic. This isn't a bad way to measure success, but it shouldn't be the only way to monitor the success of your content marketing strategy.
Your content marketing success should be measured by multiple metrics. You might choose to monitor your website traffic, SEO rankings, social media shares, and increased customer satisfaction.
But at the end of the day, what do you want to get out of your blog? More email sign ups? A boost in sales?
If you know your end goal, you'll be able to track your content efforts to ensure they lead to the conversions that you're aiming for.
The metrics you choose to define your success by will depend upon your content marketing strategy, what channels you're using to promote your content, and what metrics you have the ability to measure.
You're writing for the wrong audience
Before you can create your content marketing strategy, you need to know who your audience is.
Who are you writing for? What are their pain points and principle doubts?
Who are you trying to reach on social media? Will they engage with your content?
Who buys your product? And will they end up spreading the word about you and your company?
If you don't know who your audience is, you don't know where or how to market your content.
You should know your target customer's age, income, gender, spending habits, and anything else that might become relevant.
Creating buyer personas is a crucial part of designing your content strategy and truly understanding who you're trying to reach.
Where are they consuming content?
As you can see on the chart below, younger people tend to flock to certain social media channels, such as Snapchat and Instagram.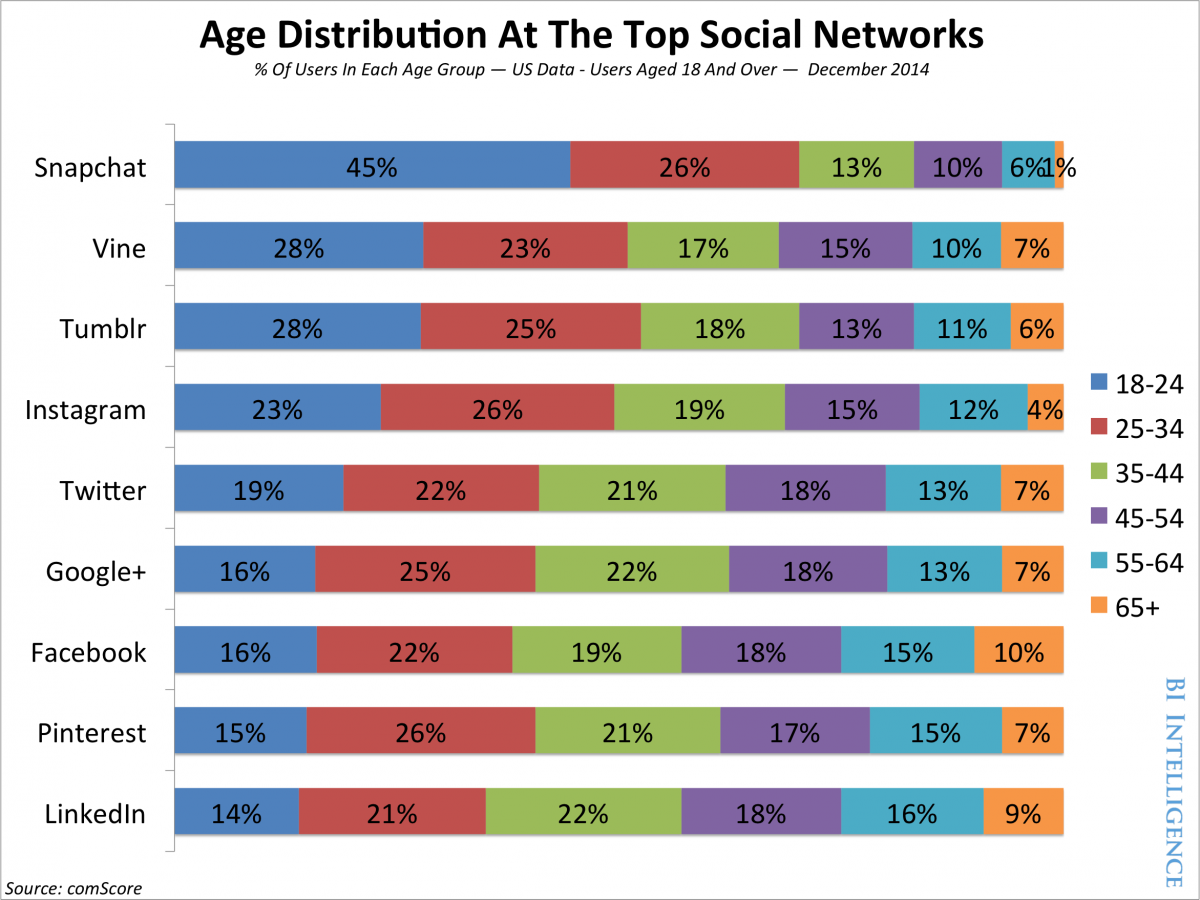 On the other hand, Facebook has a wider distribution of ages among its users.
This information is key to finding out where your audience is and how you can reach them when you begin marketing your content.
However, before you can target your audience, you have to know who they are.
You're in a difficult niche
I'll admit that some niches prove more difficult than others when it comes to creating a content marketing strategy.
Some niches aren't very sexy (such as the HVAC example above). Others belong to highly competitive industries taken up by big-name corporations.
Just because it's hard to create a strategy doesn't mean that you should consider giving up. You can successfully market to customers in any niche.
You just might need to put a little more effort behind your strategy if you're competing in a complex niche.
If you're creating a strategy in a highly competitive niche, make sure to see what your successful competitors are doing. What can you learn from them?
Look at your competitors who are failing. What can you learn from them?
If you're creating a content marketing strategy for a niche that's not very interesting, or if your audience is difficult to reach online, then it's time to get creative.
Try to think of content that will be helpful to your audience — not just interesting. You might also try storytelling. Tell your readers about your company to build their trust and let them know there are humans working there, and not just robots.
You're impatient
Patience. As much as every company wants to create viral content that shoots them to fame on their first blog posts, content marketing rarely works like that. Content marketing is a long term game.
See that dip right after the "launch of a viral campaign"? That's often when a business disbands its content marketing strategy. And that's the worst time to stop!
Many businesses will witness a spike in interest in their companies that quickly drops off. That drop-off is discouraging to companies, and they think their content marketing strategy has failed.
So they quit. I've seen it over and over again.
Content marketing is a long term game, and a small drop-off in interest should motivate you to work even harder, not to quit while you're down.
As you can see, after the drop-off, the traffic begins to slowly grow again. Success rarely comes overnight.
It's important to have patience and play the long game if you want to have success at content marketing.
You've decided SEO isn't important
There are those who say that SEO is dead. But it just isn't true.
SEO plays a major role in content marketing. You just can't have a successful content marketing strategy without SEO.
SEO and search aren't dead. If you don't believe me, take a look at this chart. Only 16 percent of referrals came from social media, while a whopping 84 percent came from search and direct referrals. Those numbers don't lie.
Simply put, SEO is a major component of content marketing, and you must learn SEO basics if you want your content marketing strategy to succeed.
How to prevent failure
Now that you know why most people fail at content marketing, let's examine ways to turn that failure into content marketing success.
Use SMART goals
Specific
Measurable
Attainable
Relevant
Time-bound
Your content marketing strategy should be created around SMART goals so that you can avoid fuzzy, unattainable objectives. SMART goals give you a clear path to success.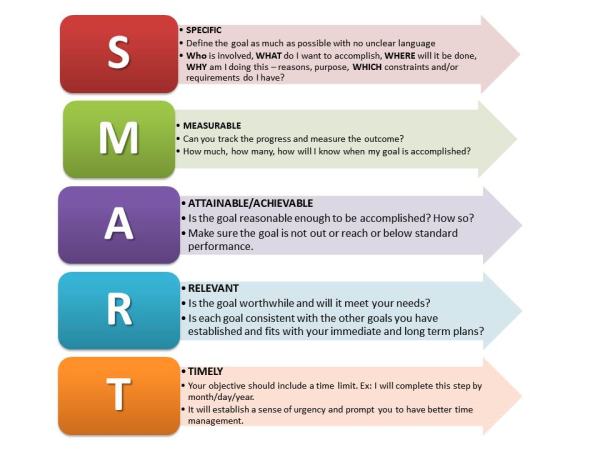 Setting SMART goals actually create a basic content marketing strategy. If you feel intimidated by creating a strategy, just focus on setting SMART goals. That'll get you started.
Have fun
Creating a content marketing strategy may not be the most fun activity, but that doesn't mean that your content should be boring.
If you create fun content and let your business's personality shine through, you're more likely to captivate your audience. What makes your company different from your competitors? What's your company culture? Share it!
Your audience wants to be able to relate to your company on a human level. If you share your personality and your quirks, they're more likely to trust and relate to you.
Build a community
One of the most important aspects of content marketing is building your community or your audience. This is the part of content marketing that takes patience.
You have to identify your community, find it, and then retain its members.
When building your community, it's paramount that you know which social media channels they use.
You should also know where other B2B businesses are marketing. Which social media channels do they use? As you can see, the majority of small businesses focus their content marketing strategy on LinkedIn, Twitter, and Facebook.
Knowing which social media channels your successful competitors focus on can help you create a successful content marketing strategy.
Create great titles and headlines
If your title isn't interesting, then your audience will assume the same of your content.
Your headline is how you capture your audience and convince them that they want to read your content. It's arguably the most important part of your content.
The length of your title is also important.
There isn't one answer as to what length your title should be because the answer depends upon your goals.
From this chart, you can see that the titles that got the most Twitter shares are 8-12 words long. The titles that get the most Facebook likes are 12-14 words long. And, if you're trying to rank for search engine results, you've got to keep your title under 70 characters.
When creating your content strategy, be sure to examine which kinds of titles and headlines work best in your industry. Make an effort to be creative and catchy.
Don't make it all about you
Great content isn't all about selling. Balance selling your brand or your product with creating useful information for your customers and writing interesting stories about your industry.
Use various types of content
Creating a successful content marketing strategy also requires that you use various types of content.
While you don't want to overwhelm your content-creation department, you also don't want to limit yourself to just blog posts. You want to create content that reaches different audiences.
Some of your audience members might prefer blog posts, while others want to watch YouTube videos or interact on Twitter.
There are many types of content:
Images
Text
Audio
Video
Case studies
Emails
Ebooks
Podcasts
Press releases
Blog comments
Articles
Blogs
Industry news
When you're designing your content marketing strategy, make sure to examine which are the best channels for you to reach your audience. Don't be afraid to experiment.
Temporary failure is OK
Yes, failure is OK. As long as you get back up and reexamine your content marketing strategy.
Every content marketer has failed at some point — it means they're being creative and trying something new. Failure in moderation can work to your advantage as long as you learn from each mistake.
Use a call to action
A call to action or CTA is simple. If you want your customer or reader to do something, just ask them. Call them to action: click this button, sign up now, add your email, download this e-book.
This meta call to action perfectly shows just what I mean. The company told you what they want you to do. They want you to "click here" and enjoy more content.
A call to action is an important aspect of content marketing because it helps to keep your reader engaged and inform them about similar content that they might be interested in.
Conclusion
There are many reasons why people fail miserably at content marketing, but it's a simple problem to fix.
If you take one thing away from this article, remember that the easiest way to fail at content marketing is to not have a strategy. If you do have a content marketing strategy, you're way ahead of the game and headed toward success.
Content marketing has become a large component of a lot of companies' marketing strategies, and if it isn't already part of yours, it's time to invest.
Just remember that content marketing isn't about creating a blog post and slapping it up on a WordPress site. That's just content. That's only half the battle.
To really do content marketing right, your content must be followed by marketing. Promoting your content, and promoting it correctly, is just about as important as creating great content.
Before you begin promoting your content, though, you need to know where to promote it. Find your audience and deliver what it wants.
Once you've got great content and you know who your audience is, then you just have to promote the content. And wait.
Content marketing is a long-term game, and it's easy to get frustrated. Many companies will see some initial success or even a viral post followed by a dip in interest. That dip in interest is where many companies stop their content marketing.
Play the long-term game and keep marketing. You'll slowly build a community and get the reach that you desire.
What content marketing strategies have (or haven't) worked for you?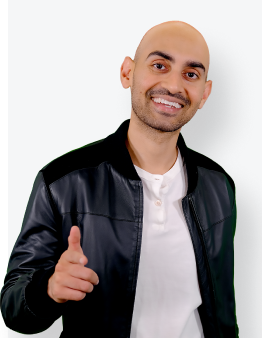 See How My Agency Can Drive More Traffic to Your Website
SEO - unlock more SEO traffic. See real results.
Content Marketing - our team creates epic content that will get shared, get links, and attract traffic.
Paid Media - effective paid strategies with clear ROI.
Are You Using Google Ads? Try Our FREE Ads Grader!
Stop wasting money and unlock the hidden potential of your advertising.
Discover the power of intentional advertising.
Reach your ideal target audience.
Maximize ad spend efficiency.