Marketing automation has the power to increase sales by 14.5%.
It can also reduce your marketing overhead by 12.2%.
But marketing automation goes way beyond what the typical marketer thinks of when they hear the term.
Many think it means just automating emails.
That's definitely part of it. You want to send out updates about promotions and nurture leads.
However, that's only a tiny fraction of the entire process.
In fact, you can automate almost everything.
You can choreograph everything from capturing a first-time visitor to nurturing leads to speed up the conversion process.
That's why marketing automation can deliver 20% more sales.
But most marketers are ignoring the best methods.
There are a few people in the industry who are leading the way.
Instead of taking a shot in the dark and hoping it works, follow the proven methods they're already using to automate your marketing and increase sales.
Here are three things your competitors can teach you about marketing automation and how to step your own game up.
Why you need marketing automation
Sixty-three percent of companies that utilize marketing automation outgrow their competition.
Which side of that statistic do you want to be on?
The one using it to blast past the competition? Or the one stuck in the mud, watching everyone else fly by?
That's what I thought.
By 2020, marketing automation will have taken over a vast majority of the human-based processes that are in place right now.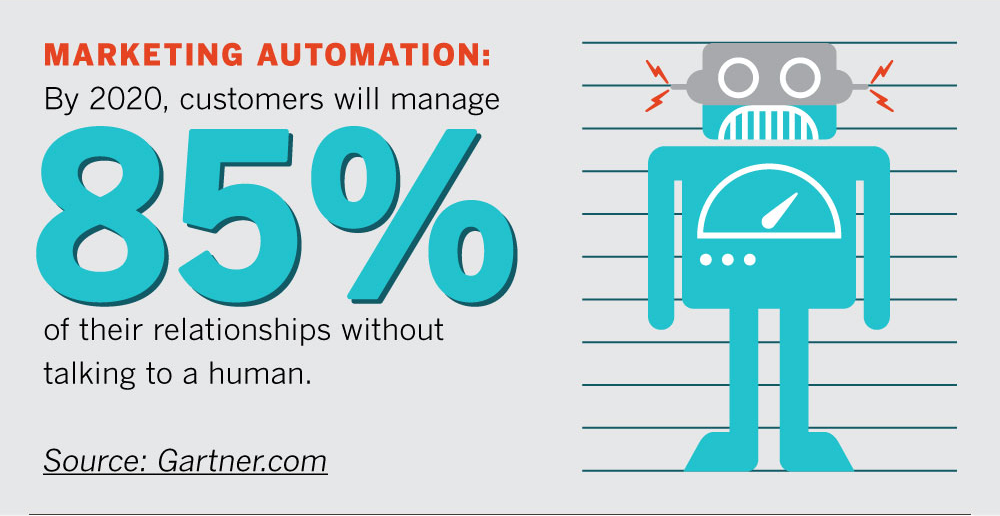 That means companies are getting more efficient.
They're trimming the ends that are lagging behind and automating entire functions that used to take up valuable man hours.
For example, taking massive email lists and segmenting them based on customer profiles used to take hours.
It still does if you're not using the right tools.
Can you imagine hiring one person to do just that all day, every day?!
Marketing automation really serves two purposes right now.
Yes, it can deliver better leads to drive up sales,
But it also helps you cut costs by automating tedious processes
Here are a few different ways you can implement automated marketing tasks that your competitors are already doing.
1. Instantly filter customers into specific segments
What if I told you that you could instantly segment your traffic into groups?
That includes even cold, first-time traffic.
Would you call me crazy? Maybe.
But it's possible.
You can use different CTAs and lead-gen strategies to divide first-time traffic into different groups.
All without taking the time to segment customers manually based on their decisions.
One of my favorite techniques is to use specific questions, quizzes, and targeted content to do the work for me.
For example, let's say you had a CTA at the bottom of your homepage that asks two questions:
Do you run a small business and need ____?
Do you want to start a small business and need ____?
See the difference?
One means that you're already running a small business.
The other means that you don't, currently, but that you want to one day. In other words, you're a freelancer or employee at another company.
These two audiences are going to want completely different things. That's the key nuance here.
Depending on the answer, you can automate the responses into different segments.
Then you can fire up your marketing-automation software to nurture each lead with separate email sequences. All at the push of a button.
Let me give you an example.
If you head over to Ramit Sethi's website, you'll see a quiz.
The quiz looks simple enough. It's supposed to help each visitor get a little feedback about where they should start to make their life better.
However, Ramit's no dummy. He's incredibly savvy. He's using this quiz to segment out the audience based on their answer.
First, he greets the new user with an action-oriented CTA: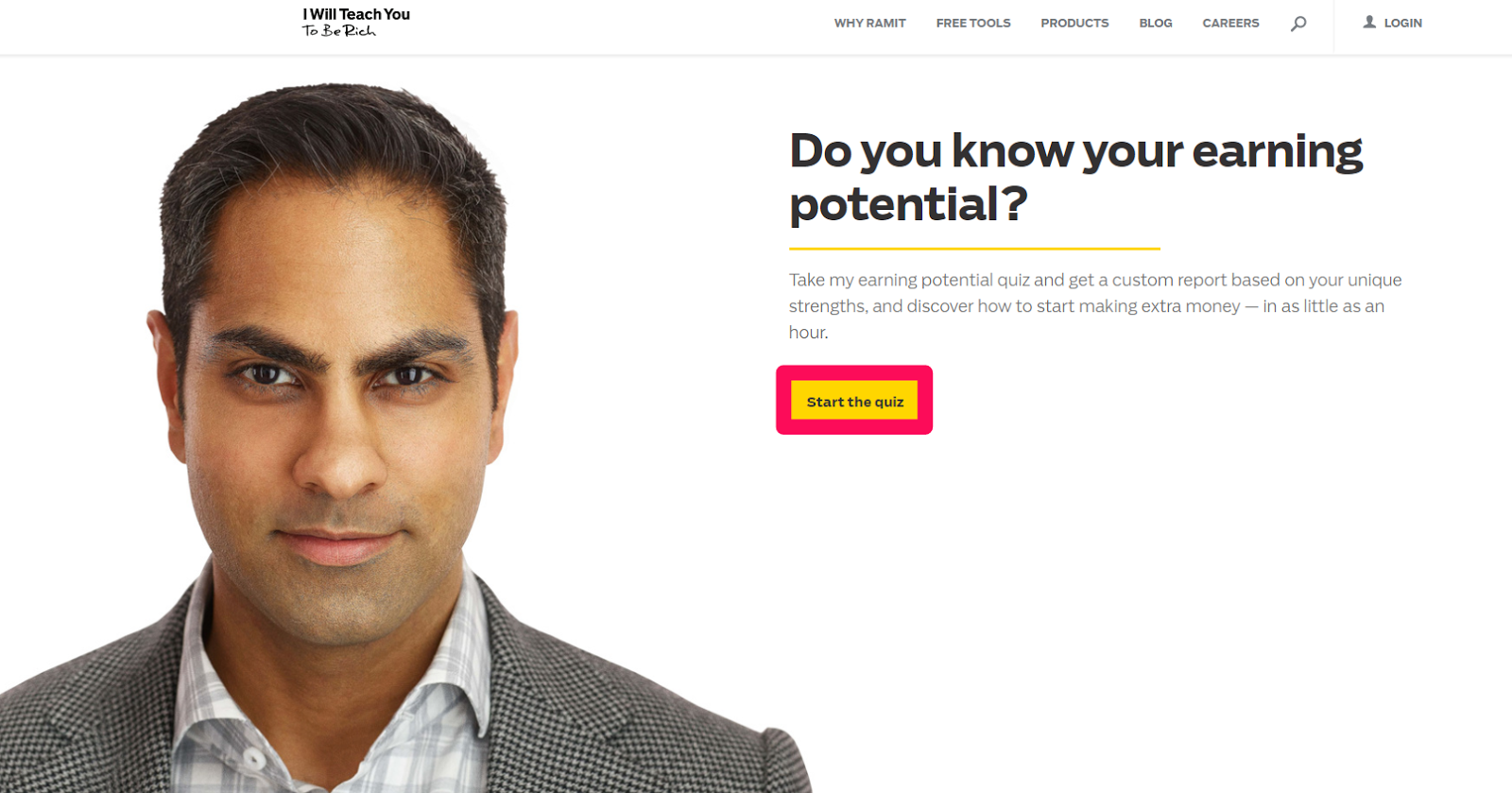 Already, you sense a difference here.
Some websites would immediately bombard new visitors with an invasive pop-up that instantly asks you for your email.
Ramit doesn't do that, however.
Instead, he uses a multi-step process to collect that information.
And most importantly, he's still providing value at the same exact time. "Do you know your earning potential?"
He connects directly with the visitor to help them with the gnawing question at the backs of their minds.
Ramit poses a few simple questions to get started.
It starts simply with only two questions. So he's segmenting you right off the bat.
Then, Ramit uses qualifying questions to further qualify people.
Visitor answers will filter them into various groups. Those groups will help Ramit and his team figure out which of their products would be best for them.
For example, here's how it looks when he's asking questions about the work you enjoy:
And here are a few more about your personality traits:
See what's happening here?
He's gathering data about what you're focusing on. He wants to see where you need assistance so that he can figure out the best way to help you.
Next, he gets specific. There are a few questions about your aspirations, so he can figure out which direction you're trying to go.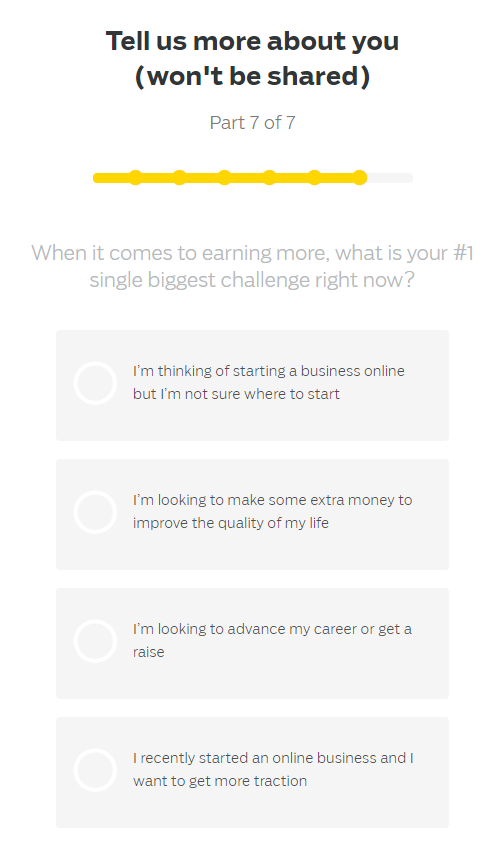 For example, if you selected the first answer, you'd get segmented into a group that wants to start an online business and needs help.
Next, you'd get marketing automation emails filled with content on those same exact topics!
All of these answers correspond to different customer segments. That makes it extremely easy for the entire process to be automated.
There's virtually zero leftover stuff that you'd have to sift through manually.
Next, he asks you about your average monthly income to gauge your likelihood of buying certain products.
For example, just answering the questions about your aspirations might mean that two or three products could potentially be a good fit.
However, if you answer with a low average income, they can immediately rule out the most expensive one. At least for the time being.
Then Ramit seals the deal by locking your quiz behind a simple email form:
Now you have to hand over your email and name to access your results.
Check it out. You'll even find out which segment you've been filtered into based on your quiz responses.
On this page, he gives multiple different tips from "how to start an online business" to "freelancing and increasing your side income."
All of these tips are designed to see which you interact with.
In other words, you can watch what someone is doing on your site to fine-tune the content you're sending each person.
And coincidentally, his products match up to each one of these tips on the results page.
Automation is helping him filter customers into laser-targeted segments, qualifying them to purchase, and then even selling the products. All without any stress or friction!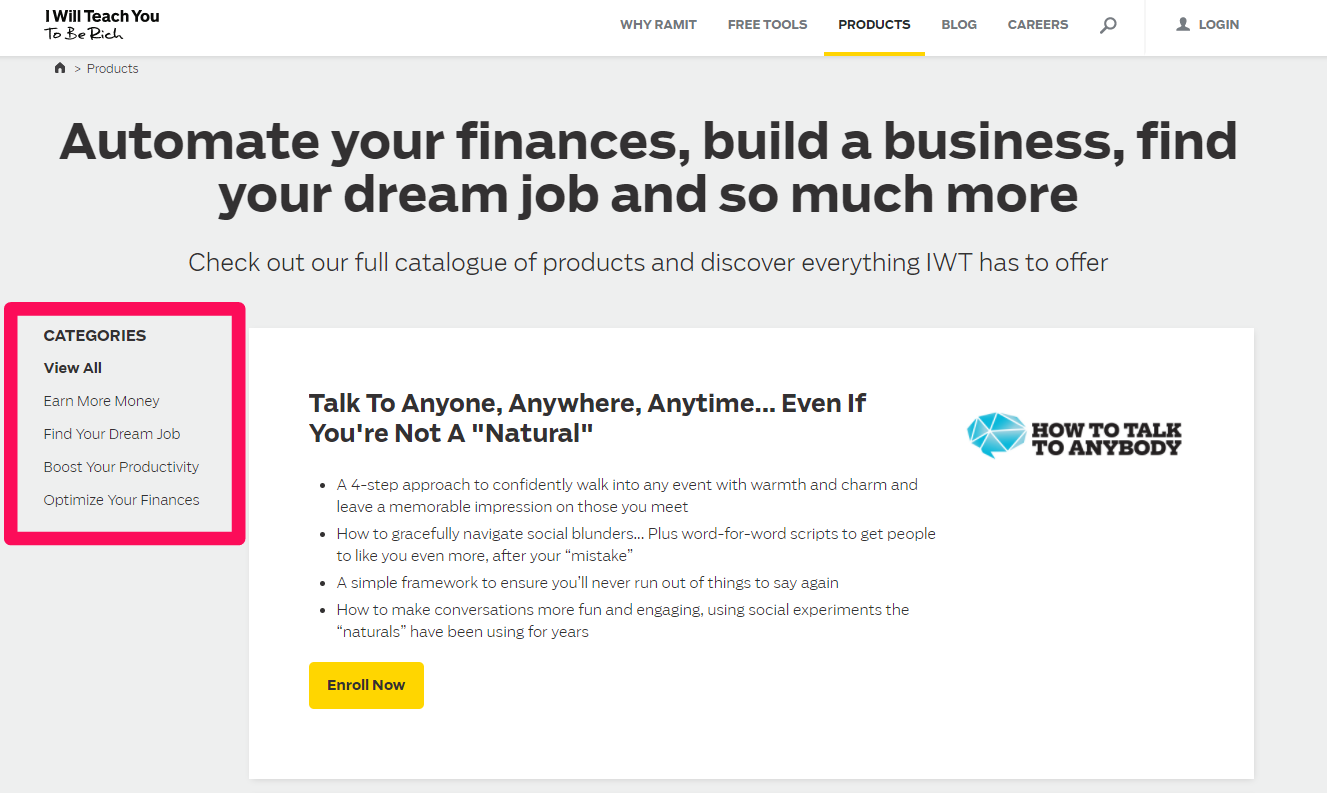 During the quiz, I selected that I wanted to start an online business and increase my revenue and income. Cash money!
Soon after, I was targeted with an automated email that provided tons of value for me:
Now that you understand the strategy for automating nearly every step of the customer acquisition process, from lead to conversion, let's see how to set something like this up.
For this, we'll use LeadQuizzes. It's a free tool, so you can follow along to get started.
Ramit actually uses Ion Interactive. You might prefer it if you're interested in adapting his exact approach and can spend some money on an integrated marketing-automation system.
Start by heading over to the LeadQuizzes website and sign up for a free account: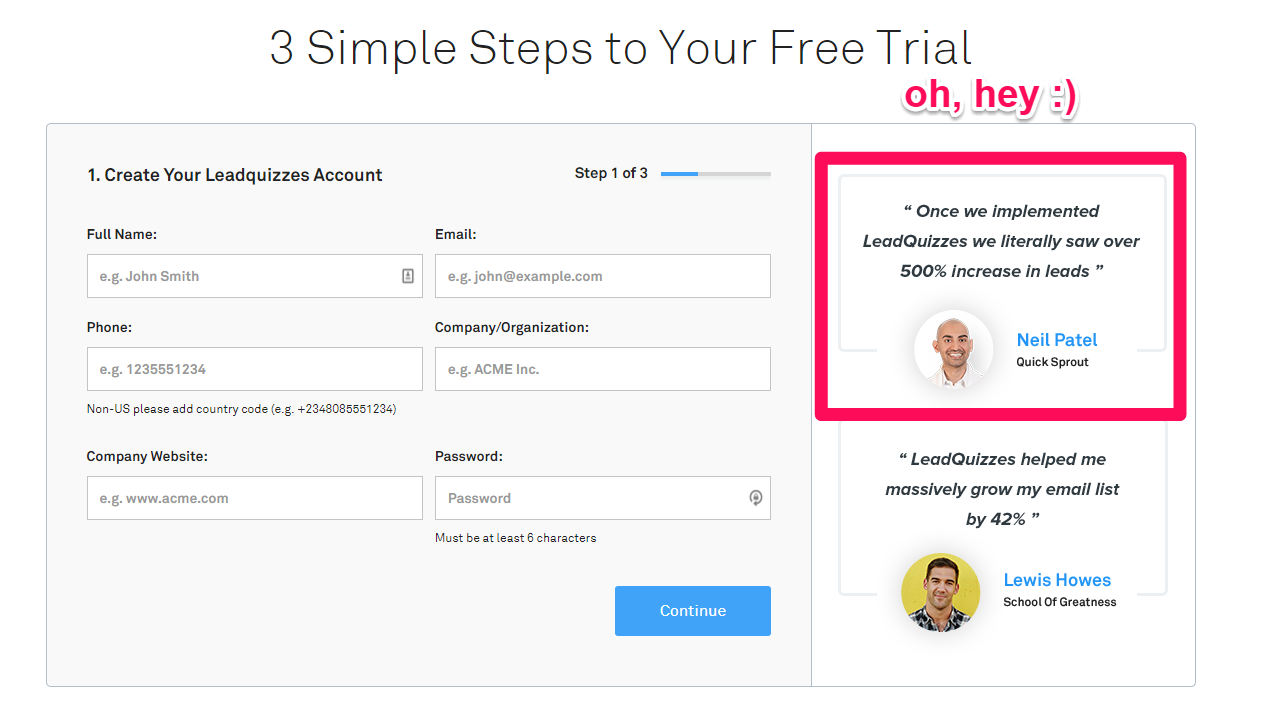 Next, you can sign up for a free plan: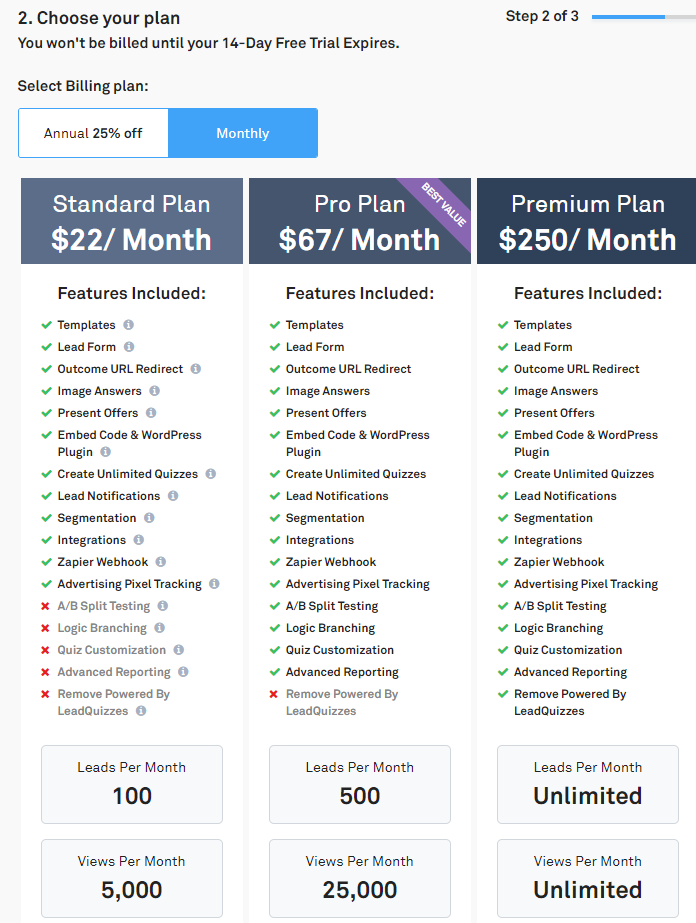 Once you've signed up and begun making a quiz, you can apply segmentation.
Segmentation will filter users automatically based on the responses they provide in your quiz:
You can even segment them into different groups to send that information directly to MailChimp:
MailChimp isn't your only option, though. LeadQuizzes also works with other email-marketing platforms:
It's incredibly easy to use. You can get an entire quiz up and running within a few minutes.
And you won't have to do any of this manually.
The software will comb through submissions and do all of the heavy lifting for you.
2. Automate to close more sales
69.23%.
That's the average documented e-commerce shopping cart abandonment rate.
That's awful. That means that nearly 70% of your would-be sales are ditching their choice to convert at the last second.
You're losing out on 70% more sales solely because of their choice to leave — despite first showing interest.
Luckily, marketing automation comes to the rescue once again!
When someone abandons their cart, you can send them an automated email to remind them about the product they left behind.
That's a powerful way to nudge customers in the right direction. You can even combine it with something like a limited-time offer to increase urgency.
Here's an example from Homesick Candles that I got recently:
They make good gifts — don't judge me!
Yankee Candle Company has a similar tactic.
But rather than simply automating an email when someone leaves a product in their cart, they automate emails if you submit your email on their site but don't decide to add a product to your cart or buy from them.
Instead, they target you with items you looked at while visiting, hoping to spark that interest all over again:
And even large companies are taking advantage of this automation strategy. Here's another example from Costco: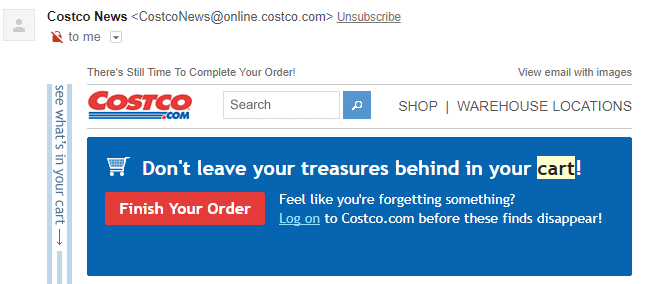 Here's how to set this up on your own with MailChimp!
You can easily set up a cart abandonment automation email with any other email-marketing platform.
But we'll use MailChimp in this example because it's one of the easiest to use.
If you use Shopify, Magento, WooCommerce, or PrestaShop, you can easily download and install the MailChimp plugin right here.
That will help you integrate the two platforms with only a few clicks.
Start by heading over to your MailChimp account's automation page.
Then click Add Automation:
Next, on the "Explore Automations" page, select the "Abandoned Cart Email" sequence, like so: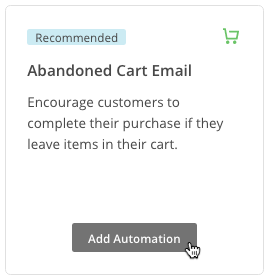 Next, choose your connected e-commerce platform from the drop-down menu:
On top of the basic automation email, you can also edit the delay you set for the automated email.
For example, let's say you want to wait more than one hour to send the automated email.
That way you won't accidentally send it to people who do come back and purchase.
No problem! You can simply select that from the drop-down:
Once you've got the automation trigger setup, anyone who abandons their cart on your site will receive an email letting them know!
3. Dynamic content wins the day
74% of customers say they get frustrated when they see content that isn't relevant to them.
So that non-personalized approach of mass-producing content for your entire email list isn't going to work.
Your customers are different. They care about different things and have different pain points.
Some customers may even be in different segments like we said earlier.
Or they might even be in different stages of their customer journey.
The point is that you can't risk sending the wrong content to the wrong person. Unless your goal is to lose out on sales, which it isn't.
Would you send a client who used your SaaS product once and never came back an "expert guide to getting more customers?"
Or would you send them a personalized email asking if they need help using your product?
Personalized content gives them exactly what they want.
Here's a great example.
The other day I got this email from HelpScout, a program I use to manage shared customer support inboxes:
Seems pretty specific, right? It's referencing the messaging application Slack.
Now, what do you think the average open and click-through rates on this email would be? Especially if it was sent to the entire HelpScout user-base?
Probably just a few percentage points at best.
Why? It's generic! It's not personalized for me.
But what if they knew that I was using Slack? What if this message is in response to something I did on their site?
Here's what I mean.
The other day I set up an integration on HelpScout's website to work with the messaging application Slack.
And just a few days later, I got a personally crafted, automated email directing me to an article they posted about "Slack Hacks."
This is gold-standard marketing automation.
Instead of messaging every user on their large email list, they automatically detected what was useful to me based on my real behavior.
Then they delivered a perfectly-suited piece of content for me to use.
Here's how to do this on your own with MailChimp today.
First off, you'll want to connect your Google Analytics account under your account settings integrations page: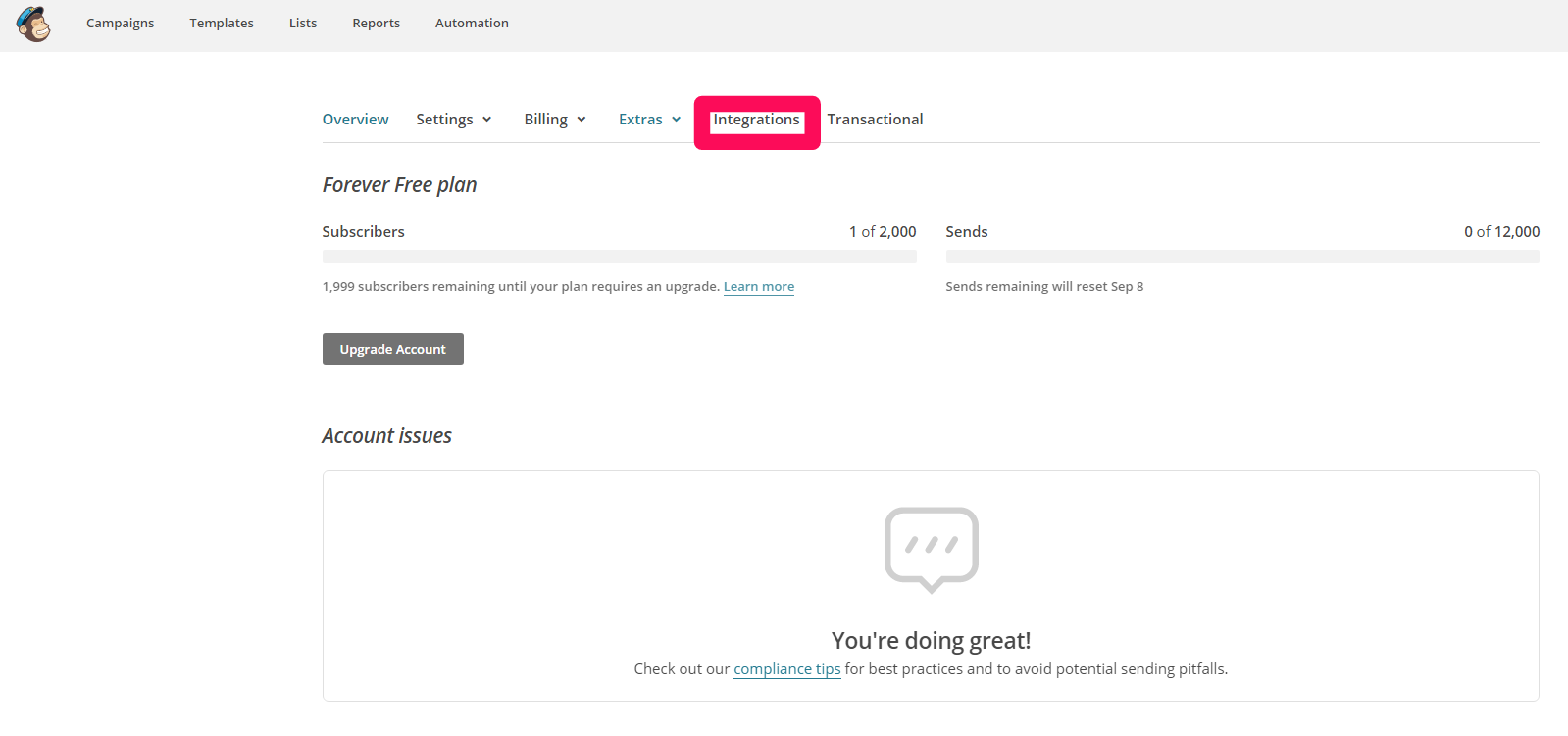 Then enable Google Analytics:

Allowing access to Google Analytics will help you to track where people browse your site from MailChimp campaigns.
That way, you can further refine your current email lists and automate more emails based on their browsing history.
For example, let's say you send out a general campaign email that provides tips on your website for a new email list.
These are new subscribers who just signed up for a free trial account. Once they've clicked through via your email, you can track the exact sites they visit.
Now, you can automate that information by saying:
"If a user visits the following URLs: x,x,x, then send an email with the following content: "Advanced user tips."
To continue setting this up after you connect Google Analytics, start a new campaign on MailChimp:

Then scroll down to the "tracking" section to enable Google Analytics tracking:
And voila! You've begun to track what the people on your email list are doing once they hit your site.
Now, if people land on certain blog posts, you can segment them and deliver an automation sequence that targets those interests.
Plus, you can also set this up for automation.
Navigate to your automation section and set up any automation that you want:
For this example, we'll use "user onboarding" because it's the exact moment you want to start tracking their URL behaviors.
And then, again, under "tracking," be sure to enable the Google Analytics integration:
And that's it! You can further optimize this step by automating your email flow based on the actions and data you get over time.
Conclusion
Marketing automation can increase your sales by over 14%.
At the same time, it can also reduce your overhead by 12%.
Most people think that marketing automation is cut-and-dried. But some companies are paving the way for marketing-automation tactics.
Don't think about marketing automation as a cold process of collecting tons of emails and then sending out the same, generic campaign to thousands of people.
Great conversions won't happen that way.
Dynamic content that's personalized for each user is key for marketing automation.
Producing emails that are relevant to the recipient and triggering emails based on their content history are much more effective.
Be sure to filter your email lists and have multiple campaigns automated to make sure you reach the right target audiences with the right content.
You should also take advantage of quizzes and interactive CTAs from the very beginning. These will help you segment, qualify, and funnel prospects.
That way, you'll know exactly which products or services suit them best. Even before they do.
What marketing-automation tactics have you used to increase ROI?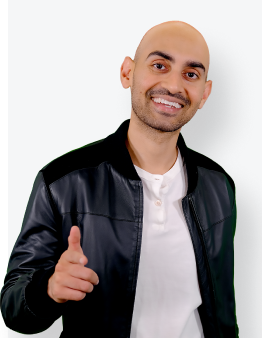 See How My Agency Can Drive More Traffic to Your Website
SEO - unlock more SEO traffic. See real results.
Content Marketing - our team creates epic content that will get shared, get links, and attract traffic.
Paid Media - effective paid strategies with clear ROI.