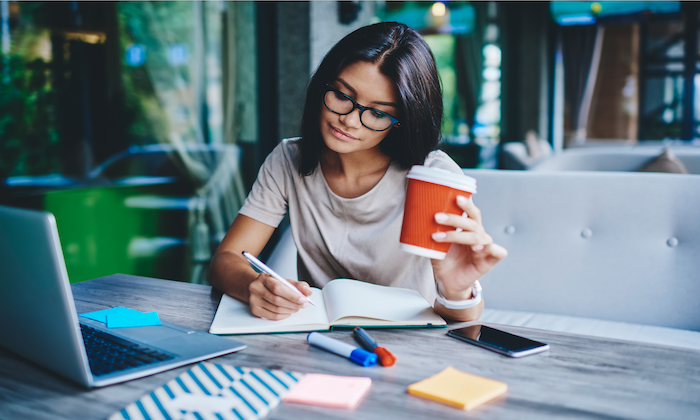 Annually, 59 million Americans take on freelance projects, making up 36 percent of the workforce.
This trend shows no signs of stopping.
73 percent of hiring managers plan to continue or boost their reliance on freelancers.
Historically, freelancers have had a number of platforms to connect with potential employers, including Upwork and Fiverr.
As the demand for freelance work increases, it stands to reason that the number of platforms mirrors this growth.
What Is LinkedIn Marketplace?
Given this new dependency on freelance laborers, it makes sense that LinkedIn, the most successful professional social networking site, would set its sights on creating a marketplace that allows freelancers to connect with companies searching for contract talent.
While LinkedIn is no stranger to connecting individuals with available job openings, LinkedIn Marketplace aims to connect freelancers with contract opportunities.
Work on this initiative allegedly began in October of 2019, with a tentative launch date of September 2021.
While the social media giant has made no official announcement of this marketplace, indications of its development aren't scarce.
In fact, a spokesperson recently commented in Fortune:
In the future, we'll be building new ways to share more about the services you [could] offer directly through your LinkedIn profile.
With the looming advent of LinkedIn Marketplace, LinkedIn is now in direct competition with both Upwork and Fiverr, publicly-traded online freelance job boards.
Marketplace is anticipated to have similar features of both competitors, but with a LinkedIn spin: Businesses can both seek out freelancers, compare rates, and share posts for freelancers to respond to. Post-project, businesses can leave reviews about individual freelancers.
How Does LinkedIn Marketplace Work?
While LinkedIn Marketplace is still in development, we know a few key factors that will be helpful as you gear up your strategy for the new platform.
The platform will focus on work like consulting, writing, marketing, and graphic design.
The platform will be similar to Fiverr and Upwork, platforms that host freelance work and take a cut of each job.
It will support payment via a digital wallet offered by Microsoft.
The digital wallet will expand LinkedIn's paid content Network.
LinkedIn Marketplace will mimic much of LinkedIn ProFinder.
While we assume much of the functionality will be similar to that of its predecessor, ProFinder, with its upcoming release, the defining details of LinkedIn Marketplace have yet to be identified.
LinkedIn Marketplace vs LinkedIn ProFinder
Marketplace isn't LinkedIn's first foray into the freelance marketplace.
LinkedIn ProFinder allows users to search for suitable applicants for jobs. On the other side of the coin, ProFinder enables users to advertise their services to businesses and share that they are "open for business."
Marketplace will build on this functionality, allowing businesses to compare freelance rates and post reviews, as well as make connections and deals on the platform.
This expanded functionality grows opportunities for the platform's hundreds of millions of users while simultaneously increasing advertising opportunities for freelancers by providing them with paid options to promote their experience and offerings on the marketplace.
How to Prepare For LinkedIn Marketplace
Whether you're looking to expand your portfolio or are a first-time freelancer, we want to help you succeed in the newest marketplace for contract workers.
Below, we break down four steps to ensuring that you're set up for success in LinkedIn Marketplace.
1. Create a Portfolio of Work
While your resume talks, a tangible work portfolio shouts. If you don't have a highlight reel of your greatest projects, now is a great time to gather those documents. Whether you're a graphic designer or a writer, having tangible assets go a long way in the digital freelance marketplace.
Here are three tips for making your portfolio stand out from the crowd.
Put your best work forward: When selecting the work to include in your portfolio, you might be inclined to include every project you're ever worked on. Don't do this. Somewhere between seven and 10 examples is the sweet spot for your portfolio.
It's all in the details: Include a detailed caption with every piece you include in your portfolio. This should include:

positive outcomes
your role
brief description of scope
client name and industry

User experience: Wouldn't it be nice if your standard cover letter was appropriate for all potential employers? Same thing goes for your digital portfolio; tailor content to each individual job posting to create the most streamlined user experience.
While these tips are perfect for a freelancer looking to build a portfolio, for those looking to revitalize or reimagine an existing portfolio, we suggest:
Rearrange: Without adding any new content to your existing portfolio, you can give your portfolio a new lease on life by rearranging order of samples. See if you can tell a new narrative with a different beginning and ending.
Reduce: Does your portfolio feel a little on the hefty side? Reduce it by 10 to 20 percent for a leaner, meaner representation of your work.
Quotes: Have glowing reviews about your work or the success of a project? Add these testimonials to your portfolio pages to set yourself apart from the crowd.
2. Set Competitive Prices
If you're just starting out, setting a rate for your freelance work can feel overwhelming. Are you charging too much or too little?
However, with these four steps, you can set a rate that works for your wallet and your work.
How much money do you want to make? By establishing your desired annual income, you can guide your freelance fee to fit within this parameter.
Business costs: Freelancers need to prepare for the cost of doing business. You should not only account for things like laptops and software, but also health insurance and taxes, both of which can be exceedingly expensive.
Working hours: Don't forget to consider time off and sick days when calculating your rates.
Value of your Work: Your work is valuable; don't forget that. If you've gone through the above steps, calculated expenses and time off, and your hourly rate still comes in well under industry standards, you need to reassess how much value you're affording your work.
3. Optimize Your Website
When potential employers view your LinkedIn Marketplace profile, it's unlikely they'll stop there. To ensure you're best-positioned to score that high-paying freelancing gig, be sure to optimize your personal website.
While there are many ways you can improve your existing content, copy, and images, here are our 10 tips for making your website as appealing to potential employers as possible:
Create a headline that lets visitors know what you're about as soon as they land on your site.
Include a photo of yourself so visitors see you as a real person, rather than a resume in a pile.
Start a blog to showcase your varied strengths and industry awareness.
Use strategic keywords in copy and your accompanying blog posts.
Conduct A/B tests on all elements of your pages.
Eliminate complex paths by ensuring visitors can get to their desired location in three clicks or less.
Keep your design elements consistent.
Include client testimonials.
Post your rates.
Showcase your personality in your website copy.
While optimizing your personal website is an ongoing process, starting with these tips, can build a strong foundation that you can iterate on as you grow your portfolio and your voice as a freelancer.
4. Market Yourself
You can earn some bonus client quotes and testimonials by marketing yourself.
These tips can help you score jobs and gain references that will boost your credibility when it's time to build your LinkedIn Marketplace profile.
Social Media
Just because LinkedIn's new platform isn't up and running doesn't mean you can't use other social channels to connect. Consider making how-to videos or sharing tips of your trade to increase your followers, and close any information gaps within your industry.
While this may not directly lead to paid gigs, this strategy can increase your exposure and grow your audience, completing an important step for increasing your reach.
Ask
Have you worked for a company that was exceedingly pleased with your work? Ask them if they have any other projects you can undertake.
See a company desperately in need of your skill set? Reach out. The worst response will be a simple "No, thank you."
Affiliate Marketing
Are you a graphic designer and your friend is a writer and she's freelancing for a company in need of design work? Perfect. Take this same approach with other freelancers and monetize the outcome through an affiliate marketing strategy: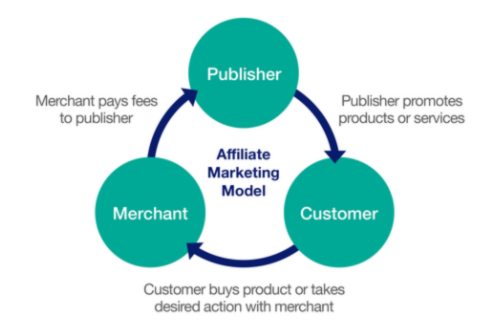 Conclusion
Whether you're a professional freelancer or just getting started, LinkedIn Marketplace offers new opportunities for nontraditional workers to connect with potential clients.
As you take advantage of LinkedIn Marketplace, remember to take all the necessary steps to stand out from the crowd. Be sure to update your portfolio, optimize your website (without over-optimizing), and gather as many client testimonials as you can.
Don't forget to continue traditional self-marketing activities to acquire clients in the interim.
By preparing your freelance business for this new platform, you are exponentially more likely to find success on LinkedIn Marketplace.
What's your best strategy for scoring freelance work?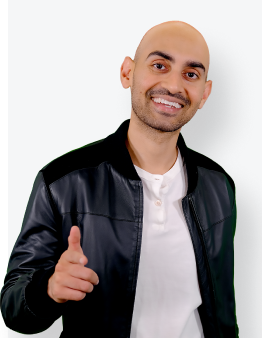 See How My Agency Can Drive More Traffic to Your Website
SEO - unlock more SEO traffic. See real results.
Content Marketing - our team creates epic content that will get shared, get links, and attract traffic.
Paid Media - effective paid strategies with clear ROI.
Are You Using Google Ads? Try Our FREE Ads Grader!
Stop wasting money and unlock the hidden potential of your advertising.
Discover the power of intentional advertising.
Reach your ideal target audience.
Maximize ad spend efficiency.