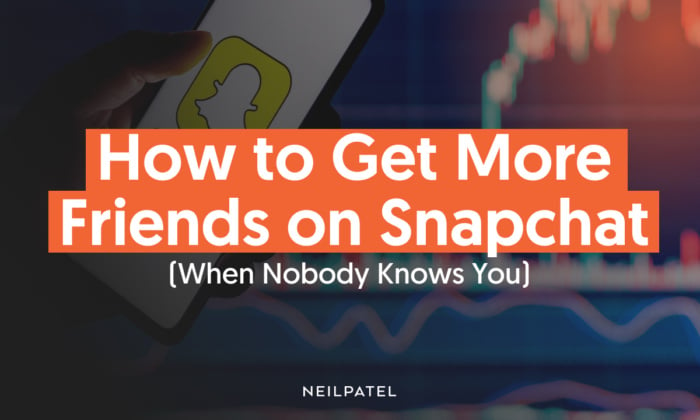 Are you trying to grow your presence on Snapchat? With the likes of Instagram and Facebook dominating social media, it's easy to overlook it. However, it's certainly worth a look, with 383 million active users on the platform daily.
Snapchat has other advantages, too.
While Instagram is fantastic for showcasing products and edited "best versions," Snapchat kills it at offering that more immediate, raw feel when it comes to presentation.
The social platform may take a bunch of heat from critics who compare it to Instagram's astonishing 1.35 billion users, but they're dead wrong.
While the two platforms may be similar, Snapchat differs entirely from its larger rivals.
That said, if you want to succeed on this often-overlooked site, you must understand how to get more friends on Snapchat. The bigger your audience, the more likely you are to create traction and win new conversions.
In this article, I'll detail tips to grow your friends, provide examples of Snapchat marketing, and detail some of its features. However, first, let's look at the basics.
Why You Should Grow Your Snapchat Following
Snapchat provides a unique platform to promote your business on. With disappearing images, Snap Map, and fun filters, it has features that inspire creativity and offer new ways to grow your audience.
You know what that means for you? Well, you could win over a new audience. Snapchat is popular among Generation Z (people born in the mid-nineties to 2012), so if you're looking for a younger demographic, Snapchat could be ideal.
Another reason you'd want a presence on Snapchat is engagement. With so many different tools, you can take advantage of Snapchat and the numerous ways it gives you to draw prospects in and keep them entertained.
How to Get Snapchat Friends and Followers
In this section, we'll explore some simple and effective tips for growing your Snapchat audience. You can implement these steps today and start building your following, developing relationships, and promoting your business.
1. Invite Contacts and Share Your QR Code on Social and Email
Leveraging your existing contacts and connections is an easy way to gain followers on Snapchat.
These are the most accessible followers because they know you and will likely follow you right back.
To do this, head to your Snapchat profile and click on the "Add Friends" button: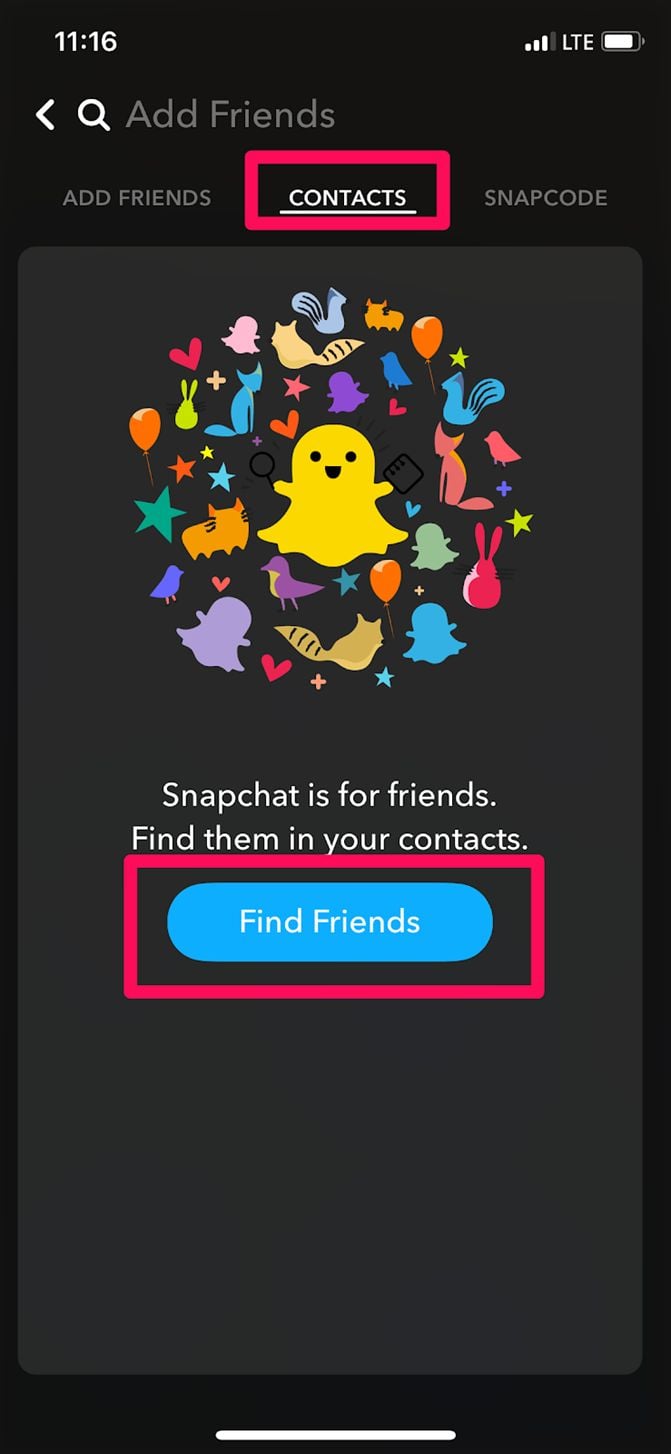 From here, select the "Contacts" menu and click "Find Friends" to allow Snapchat access to your contacts and social profiles.
Then navigate back to "Add Friends." In this section, Snapchat has a long, curated list of everyone you can add with one tap.
Now just sit back, relax, and wait for your friends and family to follow you back. That should get the ball rolling.
Next, you can tap into existing followers on any other social platforms you're on.
Chances are, your followers on Twitter, Facebook, and Instagram use Snapchat. Maybe not all of them, but some of them surely do.
You can create a Snapchat code and invite them to follow you:
Open your Snapchat account and head over to settings
Hit 'create Snapcode,' enter your website's URL, then select 'create'
That's it. It really is that easy!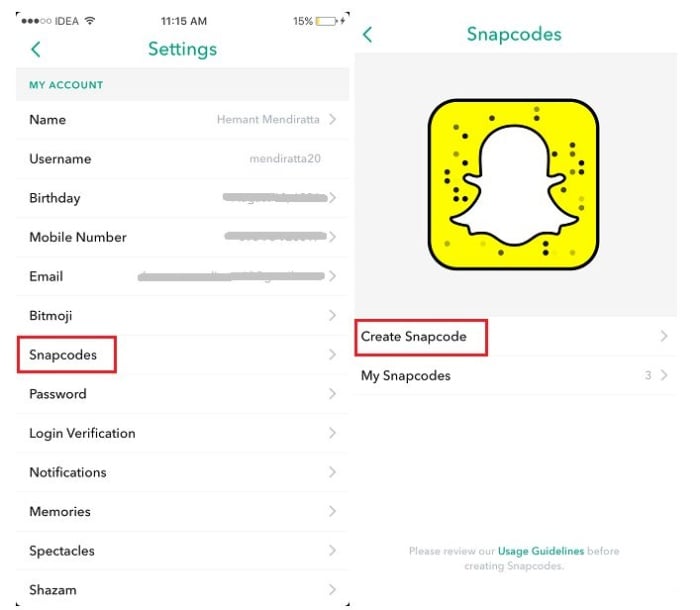 If you want to add an image, click the ghost icon and select a picture. Snapchat can also pull images from the link to which you point your QR code.
This makes it extremely easy for users to follow you. All they have to do is save the image, open Snapchat, and import the picture.
To find your own Snapchat QR code, head to your profile on the mobile app and click on your profile name and image:
This will bring up a menu of three choices:
First, you can share your Snapcode directly from your profile via email, text, or social media.
I recommend that you simply save your Snapcode to your camera roll.
Let me explain why:
If users are newer to Snapchat, they might not know how to add you via the QR code function; for this step, select "Save Snapcode to Camera Roll."
One of my favorite tools for creating fast graphics is Canva. Taking that newly created Snapcode from your camera roll, you can import it directly into Canva and create a graphic for social media.
First, fire up Canva and select the generic "Social Graphic" template.

In the image editor, head to the "Uploads" section and upload the Snapcode that you downloaded previously:
You can then choose from pre-made Canva templates for a design that fits your branding.
If you don't want a pre-made template, you can always edit your own using more uploaded content or background colors.
In just a few minutes of editing and tweaking, I created this simple graphic to post on social channels: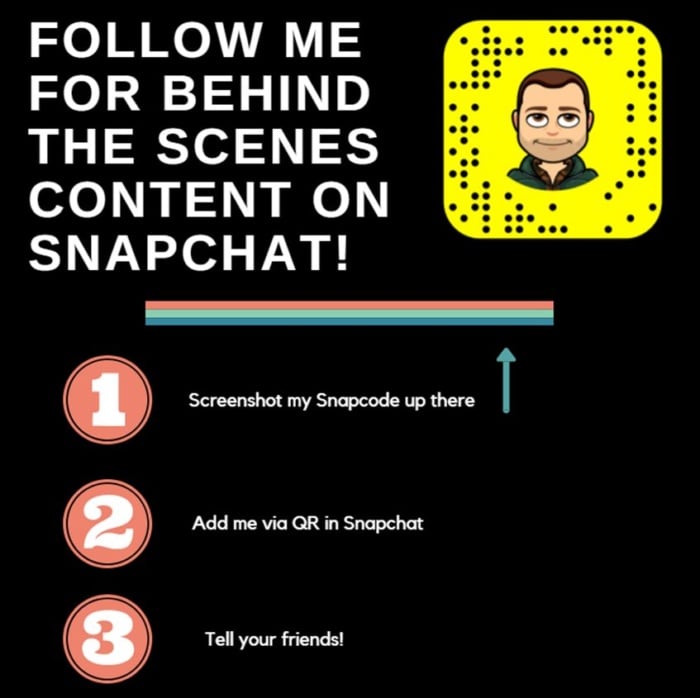 Be sure to include simple instructions to reduce any potential friction.
Now take your graphic and add it to your most active social channels.
Once done, you can move onto your email list as a secondary way to drive social follows.
The key here is to provide incentives to follow your Snapchat. You have to make it worthwhile for users.
For example, if you focus on personal branding, can you offer them free content or a coupon for your online course?
If you sell products, can you offer them a small discount?
Now, let's move on to another technique to get more Snapchat friends.
2. Use Bitmoji and Augmented Reality to Create Viral Content
Snapchat is a highly engaging platform and provides a great opportunity to capture attention. It also poses some serious challenges:
Saturation: Thousands of companies and brands use Snapchat, posting daily with excellent content. Finding articles that haven't already been covered end-to-end makes viral content hard to create.
Competition: With so many brands using Snapchat, getting attention is harder than ever, despite engagement being through the roof.
Luckily, Snapchat has a few tools up its sleeves with serious potential for crafting viral content, even if your brand isn't well-known.
Bitmoji is a key addition to Snapchat that has become a cornerstone of content. It allows you to customize a virtual avatar that looks exactly like you.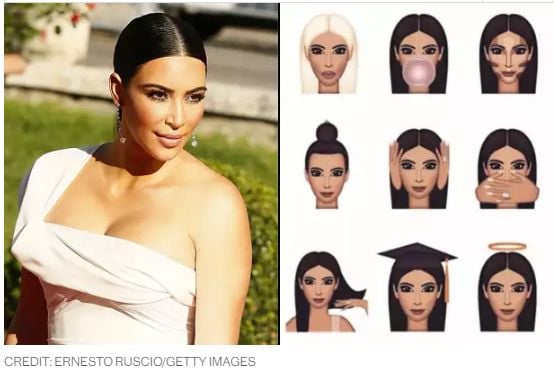 You can use your Bitmoji on your Snapcode, in actual snaps and photos, and even messaging across Snapchat or other social platforms.
Its ease of use with Snapchat makes it widely popular. Users can simply take a selfie, and Bitmoji instantly builds a potential avatar for them: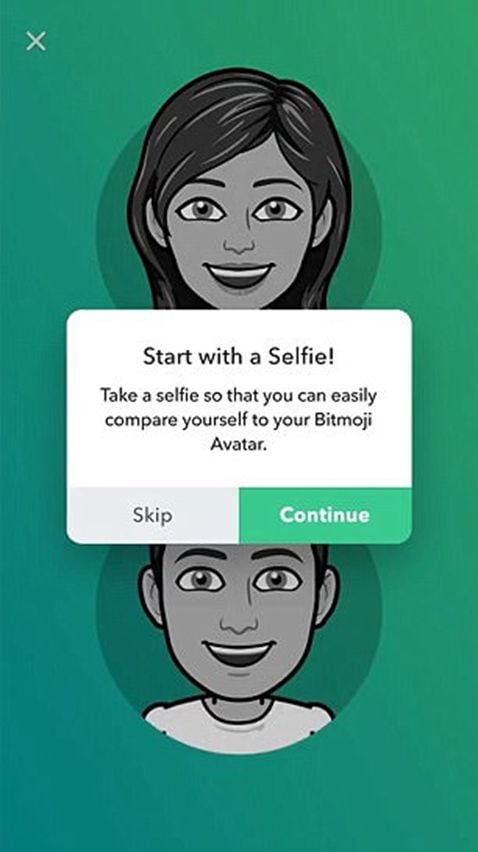 Once in the app, you can edit everything from your hair color and style to clothing and even eye color: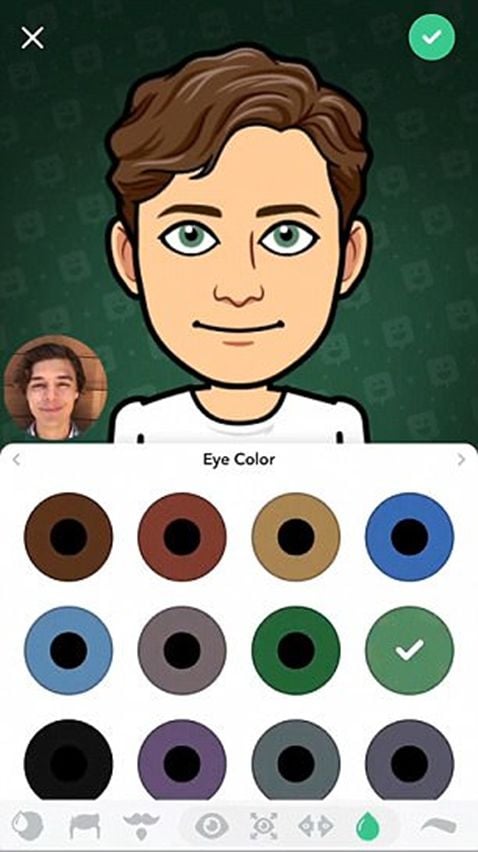 The big win with Bitmoji is that it allows you to create more dynamic content on Snapchat.
For example, you can easily integrate Bitmoji shots into any photo you take: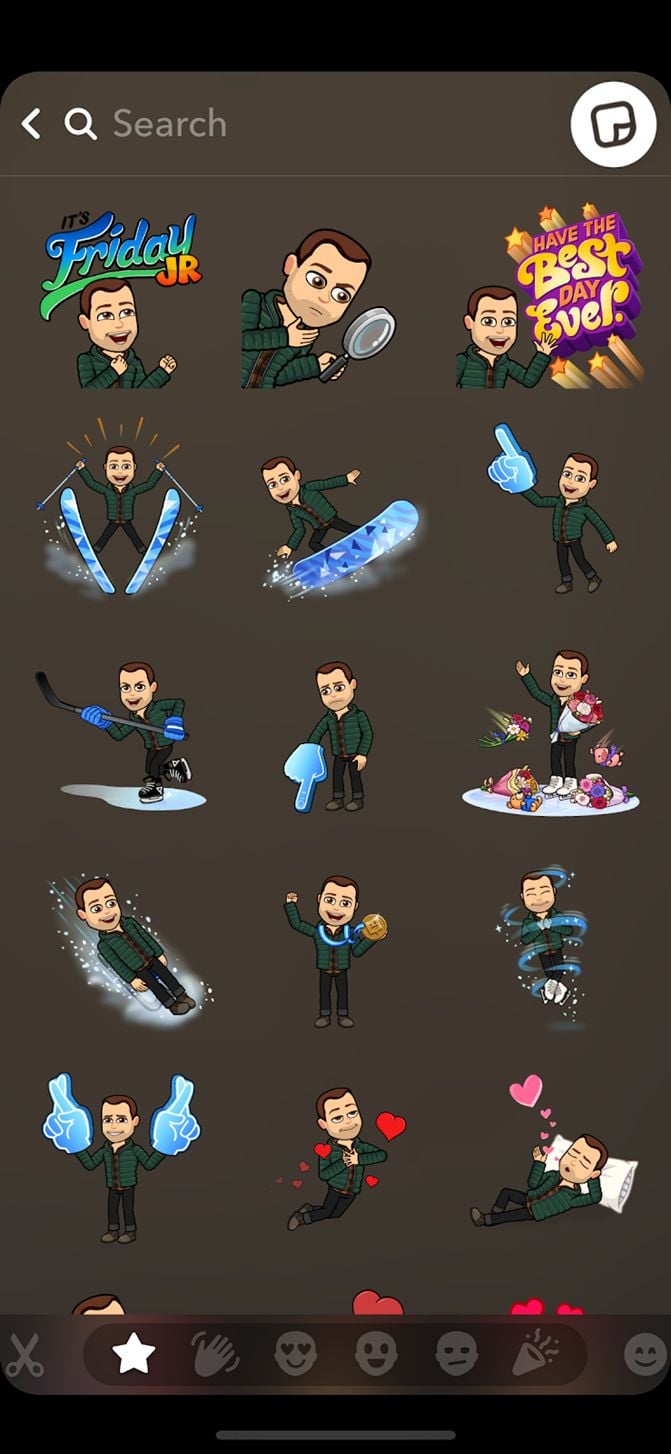 You can use the search bar to find relevant Bitmoji scenarios. Everything from specific foods to events and keywords brings up new Bitmojis.
Setting up Bitmoji is extremely easy and can only improve and aid in your content creation.
Download the application on your phone and connect the two to get started.
Bitmoji will prompt you to connect to Snapchat. Next, edit your avatar, which will quickly populate your Snapchat profile, giving you new avatars to use in any photo you send to friends, followers, and your story.
BitMoji can also help you get more from Snapchat's augmented reality (AR) features.
McDonald's put the AR features to great use when it promoted its McPlant burger. The world-famous burger chain used the AR filter to let Snapchat users create their own plant burgers correctly within 30 minutes.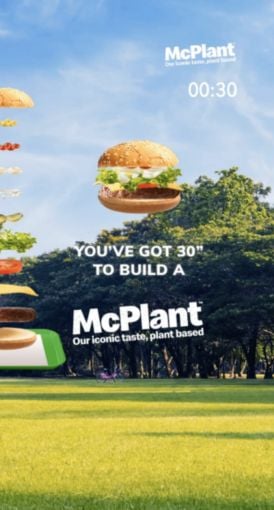 It's a fun, engaging way to draw viewers in and create interest in the new plant burger product.
How do you get started with Snapchat's AR tools? Just follow these steps:
On your Snapchat, head over to take a new Snap, but click on the smiley face button next to your camera button:
This will instantly bring up a scrollable menu of augmented reality features that you can use for any photo as engadget demonstrates below:
Use these new and constantly updating AR features to create the most engaging, funny, viral content possible.
3. Run an Interactive Snapchat Giveaway
Everybody loves a good giveaway.
I mean, who doesn't like getting free things?
It's no secret that giveaways can greatly impact sales, grow your followers, and increase your email list. However, they can also help you get more Snapchat friends too.
Don't believe me? Let me give you a few examples.
Grooming and lifestyle company Manscaped capture the essentials of a Snapchat giveaway below: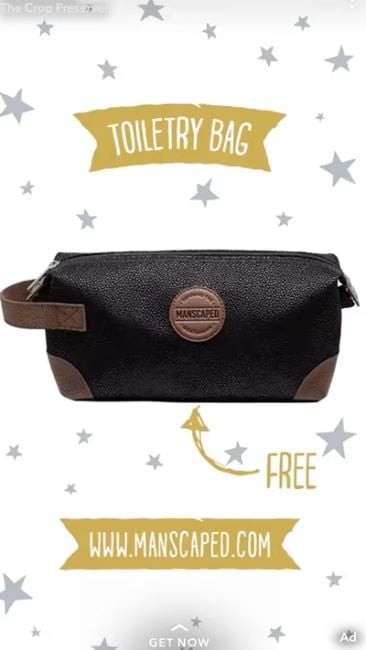 Their Snapchat campaign resulted in a 17 percent increase in company revenue, a 13 percent increase in new customer acquisitions, and a 21 percent increase in average order value when compared with other platforms. Not too shabby huh?
Need another example?
Cheetos embedded stealth Snapchat codes into its Super Bowl spot, which allowed fans to get a free bag of Cheetos just by scanning their ad with a smartphone camera. Once scanned, Snapchat sent users a virtual bag of Cheetos that could be redeemed for the real thing.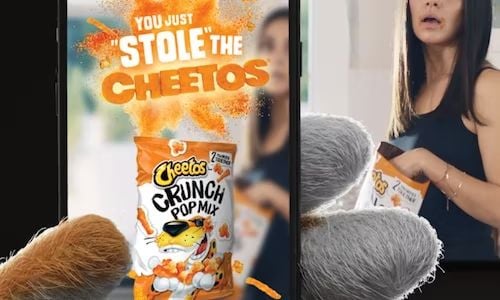 The result? A Whopping 44B impressions and an overall engagement rate of 18.5 percent!
You can get more friends on Snapchat through giveaways and promoting them on other social channels.
You can even partner with other popular influencers in your niche to co-promote the giveaway.
Some of my favorite Snapchat giveaways have followed these themes and ideas:
Local-based scavenger hunts
Trivia questions
Photo or hashtag contests
Try to test those on your Snapchat to see which generates the best ROI.
Another technique I've used with great success is using a third-party source to host your giveaway.
Using Gleam, you can ensure that all entries to your giveaway follow your Snapchat account.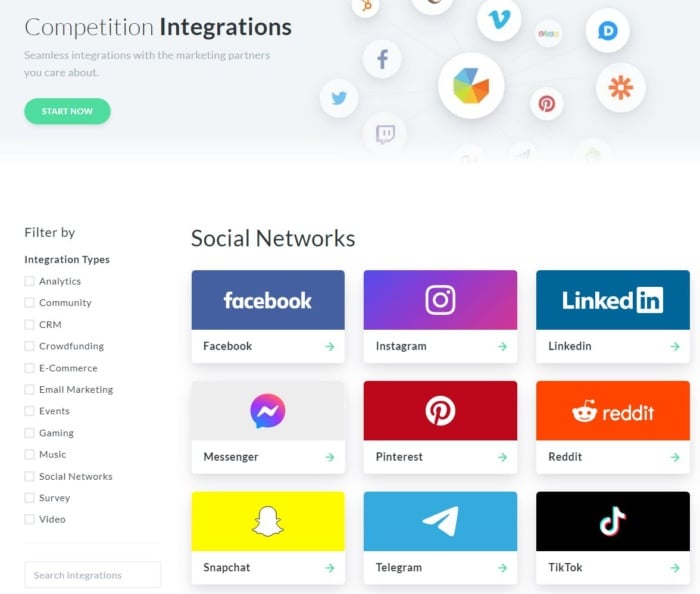 Gleam works with hundreds of account integrations from social to blogging and your website.
Through intense verification methods, they confirm users follow your directions.
Getting Snapchat followers is incredibly easy using Gleam. You can promote the link on external platforms to reach wider audiences, meaning you don't need to host the giveaway or contest only on Snapchat. This method increases your chance of reaching a broad audience rather than just your current Snapchat following.
Once you sign up, you can get a giveaway live in just minutes. When it goes live, you have a unique link that you can share with anyone:
Using a multi-entry system, Gleam collects all the data and automatically chooses a winner for your giveaway.
It removes all the stress of managing typical giveaways that can get out of hand quickly.
Be sure to offer prizes directly related to your target audience. For example, you don't want to bring in thousands of followers that don't like what you post on a daily basis.
For example, if you run a blog about jewelry, give away a piece of your jewelry. Provide value that attracts the audience you need.
You can use the free plan on Gleam or use the competition app that starts at $10 a month.
4. Create Engaging Blog-Style Stories
Getting more Snapchat friends and keeping them takes more than giveaways. It also requires great content to keep people entertained and following.
Snapchat organizes your feed based on who they think you are most interested in. This provides an excellent opportunity to capitalize on more followers. Then, all you have to do is focus on creating the best content you can.
One of my favorite examples of content that keeps users engaged and coming back for more was from the 2018 Pyeongchang Olympics on Snapchat: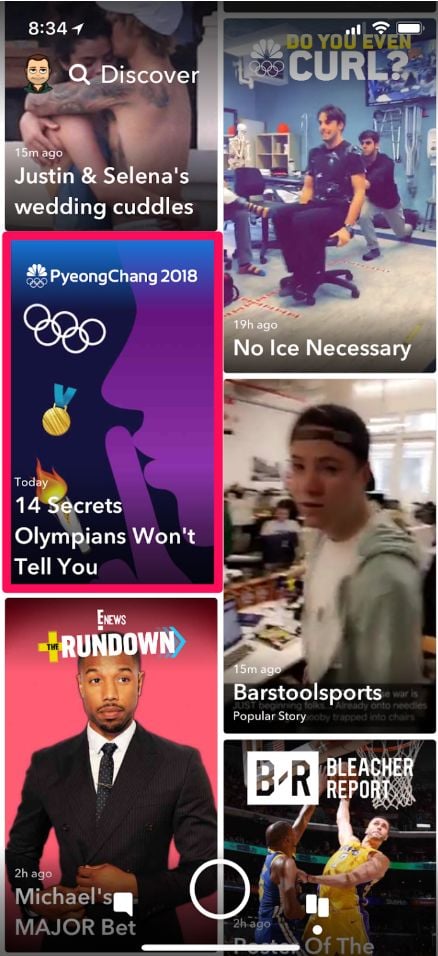 Their Snapchat news story used a listicle-style post to drive tons of clicks with 14 Secrets Olympians Won't Tell You.
When you scroll on each page, you get to see one of the 14 different secrets: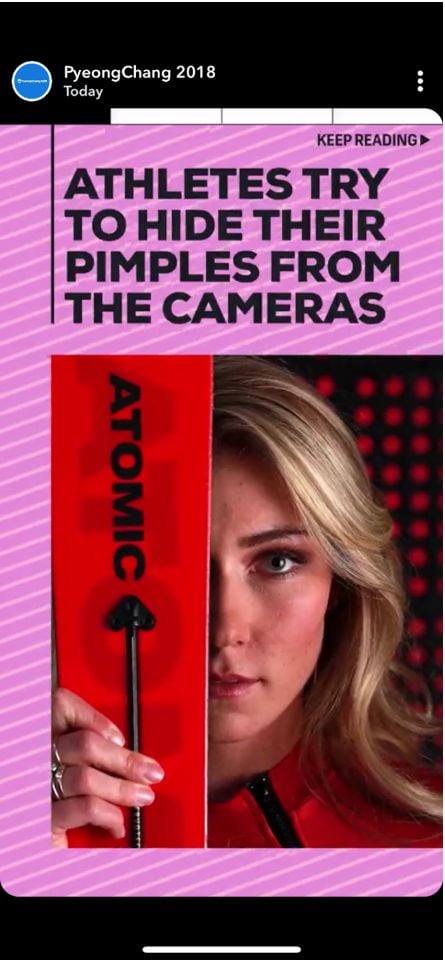 Clicking on the right-hand side of each page brings users to the next secret, keeping them on the edge of their seats, waiting for more.
What stood out most to me was how they leveraged the content to drive website traffic using a simple call to action.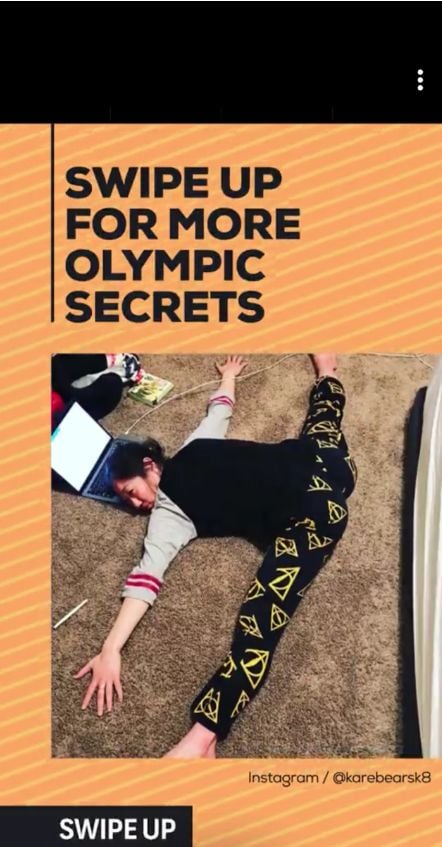 You can link full articles from each slide with Snapchat's swiping capabilities.
This means you can tease content and stories on your Snapchat but ultimately use those social visits for sales or leads on your site.
If you are struggling to find ways to create engaging stories like this on Snapchat, think of them as blog posts.
You can even repurpose your blog content into new Snapchat stories.
Take a look at any recent blog posts or pieces of content you've created.
Analyze them to see how you can split them into different slides for a Snapchat story. Then, if you want to cover new topics, let Google do the work for you.
Searching for almost any topic on Google will give you multiple sub-topics to cover. For example, take a look at this search I did regarding the Olympics: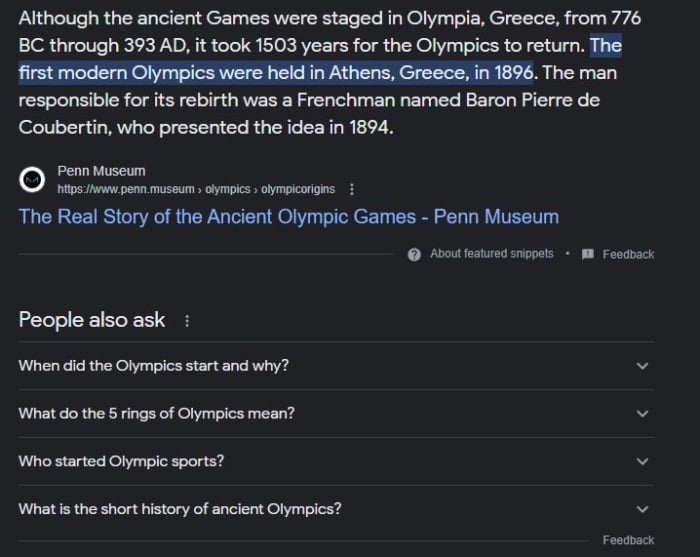 Notice the "People also ask" box? It instantly gives me four topics I can use for a Snapchat story.
Each slide can cover a different question, giving you tons of content ideas to work with.
You can bring up these topics with most Google searches. Cover topics that you know a lot about, or use them as an opportunity to research and share the news with your fans.
Create story-driven content that keeps people engaged and your Snapchat friends returning for more.
5. Copy Content Ideas from the Discover Page to Attract More Snapchat Friends
Still looking for ways to get more Snapchat friends? Then this is one of the best methods yet.
Instead of spending hours creating content that doesn't drive followers, search existing popular content. That makes sense, right? Once you know what's working, you can create something similar.
Let's start with the tools Snapchat offers.
You can use Snapchat Trends to view what's hot and see associated snaps related to your search time. There are no limits to what you can search for and see what was trending in the past week.
Additionally, you can filter by "captions" or "#topics," and select from five different countries, including the United States, Canada, and France.
Here I searched for "Celtics soccer" and "gaming chair."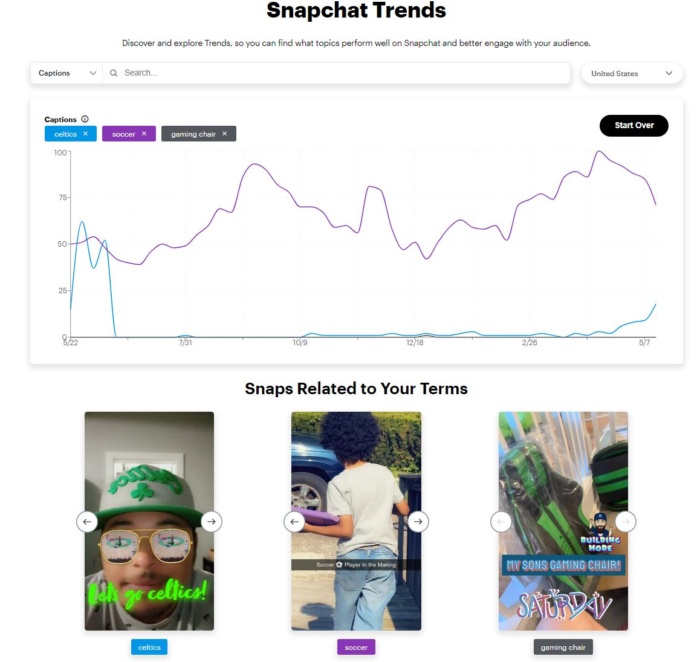 There's also Snapchat Stories, where you can view published content and get some inspiration for your content.
Another feature is Spotlight, which "shines a light on the most entertaining Snap." You can explore content by swiping up and down and selecting the "trending" button to see Trending sounds, lenses, and topics.
Then there's the Discover page on Snapchat: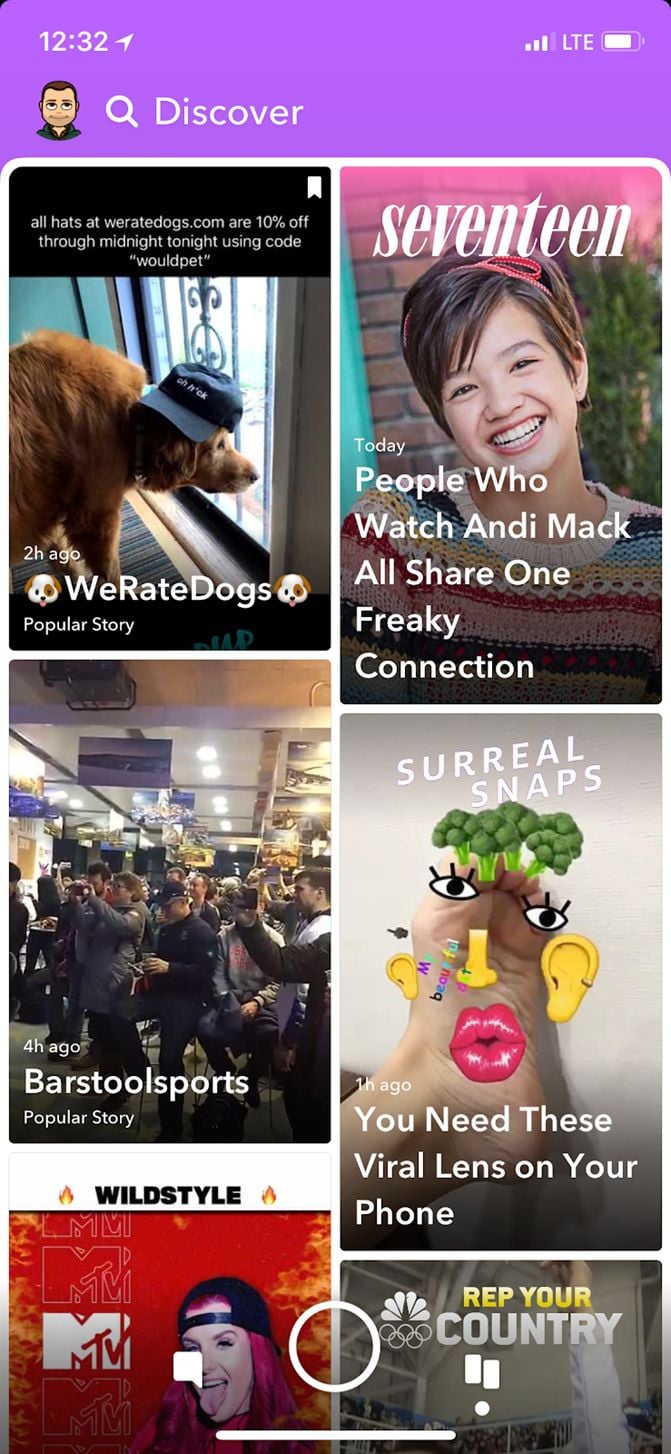 While some of the content on the Discover page contains paid placements, it still gives you an idea of what content succeeds.
Look for stories on the Snapchat Discover page labeled "Popular Story." These are unpaid, organic posts that are gaining traction.
Mimic their style, tone, and ideas with your spin.
Make Money With Your Snapchat Friends and Followers
You can see how to get more friends on Snapchat, but can you make money on the platform? Sure, you can! There are examples everywhere online of people doing just that.
All it takes is some time to grow your followers, throw some creativity into the mix, and you're well-placed to make money on the site.
Below are some ideas to get you started.
Get Paid to Advertise on Your Story
The most straightforward way to earn income on Snapchat is to allow other businesses to sponsor your stories. This is often used by influencers and is similar to allowing brands to sponsor stories on Instagram.
Essentially, an influencer (or brand) agrees to post a message to their audience with a link or ad for another brand. For example, Loren Grey, a well-known American model, singer, and influencer on Snapchat, has sponsorships with Revlon and Burger King, along with a net worth of a cool $5 million from her various income streams.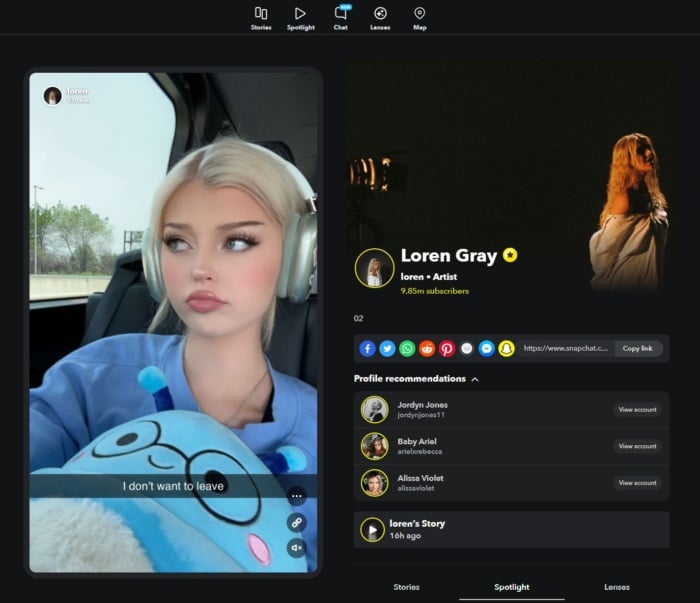 However, you (or the influencer) will need a large following for this strategy to be successful.
Promote Your Own Products or Services to Increase Sales
Another simple way to drive revenue on Snapchat is to promote your own products or services. Rather than using Snapchat ads, which require you to pay to reach an audience, you can leverage the audience you already have by sharing links to products, services, or downloadable assets you sell.
For example, an e-commerce company might share links and images to its newest product line, or a digital marketer might post about their services.
The one drawback to this strategy is you'll need to get more Snapchat friends to drive income.
Also, it's important not to share just promotional content. Instead, use Snapchat to share funny, engaging, or user-generated content at least 70 percent of the time, then use the remaining posts to share your products or services.
Create Your Own Geofilter for Your Business
Geofilters are location-based stickers that Snapchat users can use to indicate their current location, like a park, city, neighborhood, etc. They're easy to create. Just choose the "Geofilter" option, press the yellow "continue" button, and follow the instructions.
While they are popular with sightseeing destinations like Times Square in New York, they can also help local businesses drive in-person traffic.
If you decide to use sponsored Geofilters, ensure they interest users. Add fun images, funky layovers, or fun holiday-themed filters like Starbucks. The more fun your geofilters are, the more likely users will use the filter and share the Snap.
Get Featured on Snapchat Spotlight
Snapchat Spotlight is a collection of some of the most engaging Snaps from users worldwide, and they're viewable by everyone. Similar to the "Discover" section of Instagram, it allows users to explore content from users they don't follow who post on topics they're interested in.
This can help expand your reach on Snapchat and improve visibility. To get featured on Spotlight, you'll need to create a Snap, then select 'Spotlight" from the "Send to" screen.
Spotlight offers cash prizes for the best ones. However, ensure you keep to Snapchat's guidelines, which include:
Keep Snaps five to 60 seconds long.
Get creative with captions, sounds, lenses, and GIFs.
Add hashtags for your topic on Snapchat's send page so others can interact and explore similar snaps.
Only submit your best Snaps.
Don't add duplicate content.
Only upload original content and use sounds from Snapchat's library.
Now, all you need are some ideas for content. Try some of the following to expand your reach and get more Snapchat friends:
Dance challenges: Similar to TikTok, Snapchat users can participate in dance challenges by creating their own videos and using popular music and hashtags.
Comedy skits: Many users create funny skits or sketches on Snapchat Spotlight, often using filters and other creative tools to enhance their content.
Storytime videos: Some popular Snapchat Spotlight creators share personal stories or anecdotes with their followers, often using animation and other visual elements to make their stories more engaging.
Beauty and fashion tutorials: Many users create makeup tutorials, fashion tips, and other beauty-centric content on Snapchat Spotlight.
Travel vlogs: Snapchat is a popular platform for sharing travel vlogs, as users can easily document their adventures and share them with their followers in real time.
Aside from Spotlight, you can also use sponsored lenses, as I'll discuss next.
Use Sponsored Lenses
Snapchat lenses are augmented reality filters that users can interact with. Unlike static filters, lenses allow users to virtually "touch" or play with items in augmented reality.
Besides just being cool, you can share sponsored lenses with a carefully targeted audience. For example, businesses can build campaigns that target specific demographics (such as age and gender) or topics users interact with regularly.
Here's an example from Coca-Cola:
This image was part of Coca-Cola Denmark's "Share a Cola" campaign. It allowed users to add personalized messages to spread positivity. The ad resulted in increased ad awareness and a 10 percent increase in share rate.
Aside from Coca-Cola, other huge brands, like Red Bull, MTV, and Warner Brothers, all use sponsored lenses. However, smaller brands may find them useful too. For example, you might use a fun sponsored filter to promote a grand opening or a new product launch. When users post stories using your lenses, it can drastically increase your reach in a natural, organic way.
Refer Other Products with Affiliate Marketing
If you use affiliate links on your blog, you might already have the relationships and affiliate program experience needed to promote affiliate content on your Snapchat. If so, add your affiliate links to your Snaps, and you'll reach a wider audience.
If you aren't already using affiliate marketing, you'll need to find an affiliate partner and create content.
How does it work? You promote other businesses' products using a special link and receive a percentage of the profits when friends use your link. Sign up with Awin, Shareasale, and Rakuten Marketing to find affiliate products. Then, when your application gets accepted, you can choose brands/products in your niche, add affiliate links to content, and receive a commission when you make a sale.
To promote your affiliate links, ensure your content is entertaining and engaging so it's more likely to get traction.
If you are new to affiliate marketing, check out this guide. Most of the same practices will apply when using Snapchat.
Use Story Ads
I've mentioned Story Ads and the Discovery feed before, but let's go into more detail.
Story Ads allow users to place ads in the Discovery feed. The Discovery feed is similar to Facebook's newsfeed and enables users to explore content from users they follow—and other content sponsored by brands and influencers.
You can use 3-20 single images or video ads, and Snapchat displays them among content or on a branded tile on Snapchat's Discover section.
Snapchat recommends using Story Ads as a way to expand your reach with users who aren't as familiar with your brand. For example, you could share a collection of items you sell, educate them on topics related to your industry, or share content you've published.
While it might not result in many sales immediately, increasing brand awareness is crucial to driving sales.
Frequently Asked Questions
How do you get Snapchat friends easily?
The quickest way to get Snapchat friends is to use the "Find Friends" link. Then, when you go to "Add Friends," you'll find a list of contacts you can add with one click.
You can also add your Snapchat account details to your other social media platforms to encourage your followers to join you on the site.
Where can I find friends in Snapchat?
To start searching, just click the search icon and type in your friends' names.
Are friends and followers the same on Snapchat?
Friends are Snapchat users who have added each other by mutually accepting each other's requests. They can send snaps, messages, and see each other's stories. 
Followers (subscribers) are Snapchat users who have subscribed to your public profile, and they can see your public stories. However, you may only be able to see their stories or send them snaps and messages if they add you back as a friend.
Conclusion
Marketing your business over social media makes sense. It can get your brand in front of a ton of prospects, and it's free. However, don't just focus on the likes of Facebook and Instagram.
Snapchat's platform has amazing engagement, and users of the platform spend an average of 28 minutes on the site daily.
Combining this with 383 million daily active users opens the door for capturing tons of new followers who can't get enough of the application.
However, getting more Snapchat friends isn't easy. It takes time to establish and build interest, as it does on any social site.
On a positive note, Snapchat does offer tools to help you add friends, like sharing your QR code on social media platforms to spread the word.
Another way to get more Snapchat friends is to add to your email list and provide incentives for people to follow you, like a five or ten-percent discount or free content.
You can also start sharing viral content using BitMoji and augmented reality features, run giveaways, and create engaging stories likely to stir people's imaginations.
Follow these tips, and you'll be well on your way to growing your brand awareness and credibility in the process.
How do you get more friends on Snapchat and build your brand?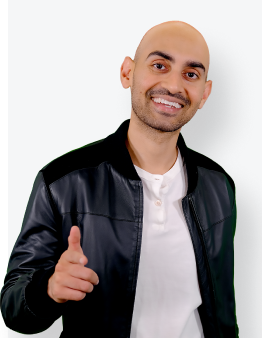 See How My Agency Can Drive More Traffic to Your Website
SEO - unlock more SEO traffic. See real results.
Content Marketing - our team creates epic content that will get shared, get links, and attract traffic.
Paid Media - effective paid strategies with clear ROI.
Are You Using Google Ads? Try Our FREE Ads Grader!
Stop wasting money and unlock the hidden potential of your advertising.
Discover the power of intentional advertising.
Reach your ideal target audience.
Maximize ad spend efficiency.