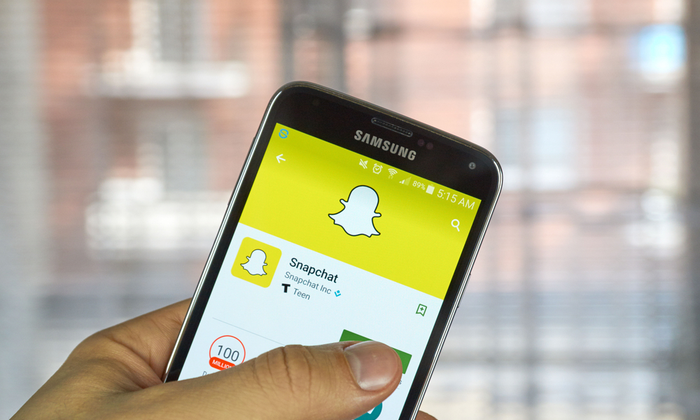 Creative advertising gives you more bang for your buck, and Snapchat is a perfect channel to showcase this; but how much do Snapchat ads cost?
Here's the thing about advertising on social media channels such as Snapchat: you're in control of the costs. You can constantly tweak your approach to improve your ROI.
Snapchat may be ideal for you if you're on a strict budget. Coming in at $2.95, the average cost per impression on Snapchat is much lower than Facebook ($5.12) and Instagram ($4.20).
With over 265 million daily users, Snapchat is also a great way to reach a large segment of your audience, but how much can you expect to spend? Before we dig into the numbers, let's cover what impacts Snapchat ad costs.
5 Factors That Affect Snapchat Ads Cost
Snapchat is a versatile advertising platform that provides plenty of ways to maximize your paid social campaigns' effectiveness. With different ad formats, bidding strategies, and campaign goals, many factors affect your Snapchat ads' cost.
Factor #1: Goal-Based Billing
The first factor of Snapchat ad costs is the goals you want to focus on for your campaign. Snapchat's campaign manager is very goal-oriented. This is useful for advertisers because it allows you to focus on results and understand how much each goal conversion costs.
One of the first things you need to decide on with your advertising is your goal, and Snapchat gives you 16 options to choose from.
16 Goals for Snapchat Based Bidding
Maximize impressions
Swipe up (this is how people take action on your ad)
Install app
Two-second video view
15-second video view
Filter share
Story open
Sign up
Purchase
Add to cart
Page view
App sign-up
App add to cart
App purchase
App purchase (re-engagement)
App open (re-engagement)
It's much harder to get someone to make a purchase on your website than watch two-seconds of your video ad, so how much you pay for your Snapchat ads will vary greatly depending on your goals.
While you still pay based on the number of impressions your ad receives, goal-based bidding allows you to optimize your ad placements to achieve a certain price per goal.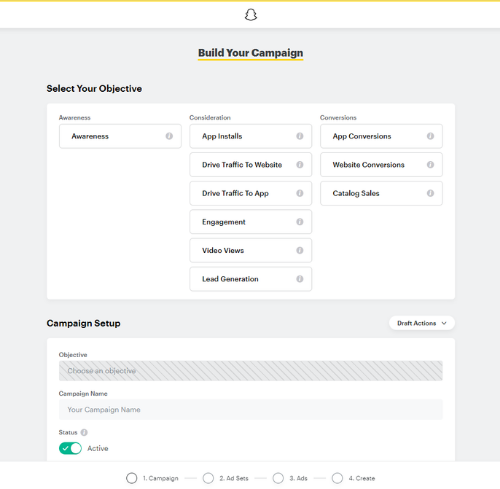 For example, if your goal is to make sales on your website, Snapchat will optimize your placement towards Snapchaters with the highest buyer intent, rather than those who are most likely to watch two-seconds of your video or install an app.
This frees you to optimize your advertising based on what you want to pay for each conversion.
Factor #2: Bidding Strategy
Snapchat ads offer three main bidding strategies you can use to manage costs: auto-bidding, max bid, and target cost. You're in control of how much you spend with each option, as you can set a max daily and lifetime spend.
Although it might seem strange to allow Snapchat to decide how much you pay them, you have to remember a couple of things.
First, social platforms have huge competition, so they need to offer a good return to earn your advertising fees.
Second, they have incredible algorithms designed to get results for advertisers, so using these bidding strategies is recommended.
The 3 Snapchat Bidding Strategies
1. Auto-Bidding
Auto-bidding enables Snapchat to bid on your behalf, deciding how much you pay for each impression. You set your daily budget, and Snapchat uses its algorithm to maximize the number of times people take the desired action (goal) on your ad.
2. Max Bid
When you use auto-bidding, Snapchat has complete discretion over how it uses your daily budget. A max-bid strategy sets a cap on how much you are willing to bid for an impression.
Snapchat still optimizes to achieve the highest possible cost per action, but there will be a limit on how much it can bid on each impression.
3. Target Cost
Target cost bidding allows you to set an average CPA (cost per action) you would like Snapchat to aim for. Although Snapchat can't predict when someone will click your ad, this approach allows you to set a rough guideline for how much you are willing to pay for each person to take your desired action.
Factor #3: Ad Types
Snapchat offers advertisers six different ad types. This gives you the ability to optimize your ads for your audience.
6 Snapchat Ad Types
Single image or video ads: a full-screen image or video ad showing in people's stories
Collection ads: four tappable tiles allowing you to showcase your product collection
Story ads: branded tiles that can be found in the Snapchat Discover section
Lenses AR experience: an augmented reality experience to wow your target audience (think the classic AR dog ears)
Commercials: ads that can't be skipped for the first six seconds, ensuring a minimal level of engagement.
Filters: overlays people can add to their snaps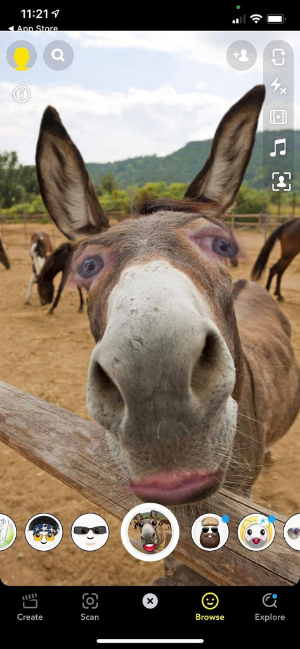 As with most advertising platforms, Snapchat works on a bidding system to decide how much you pay for each ad. Many factors impact this, including the competitiveness of your industry (here's an idea on how this plays out with Google CPC prices), and the audience you're targeting.
However, they also allow you to purchase advertising directly off Snapchat, which gives you some insight into each ad type's value. While most advertisers will use the campaign manager to tailor their ads, companies with big marketing budgets may go directly through Snapchat.
Based on Snapchat's direct pricing, the cost of Snapchat ads varies a lot based on the ad type, and the day you advertise on:
Single image or video ads start at $3,000 a month
Sponsored lenses vary greatly based on what day you advertise on:

$450,000 per day Sunday – Thursday
$500,000 per day Friday and Saturday
$700,000 per day on holidays and special events
Although most people won't be advertising on this scale, it gives us an insight into how ad types affect your Snapchat ad's cost.
Factor #4: Snapchat Ad Metrics
Metrics are critical to understanding your social media campaigns and your Snapchat ads' cost. The Snapchat ad metric platform is very customizable, so you can dig into the metrics that matter for you.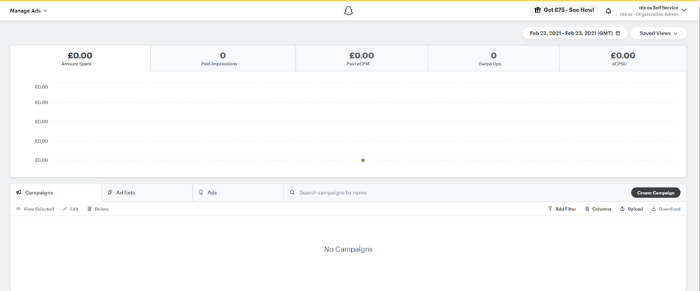 To maximize ad spend, you need to drive engagement, and these metrics can help you judge how well you're doing this. For example, if you're getting a lot of impressions, but your swipe rate is low, then you need to work on engagement and inspiring people to take action.
Snapchat also allows you to customize your dashboard to show metrics related to your goals. If your goal is to get people to download your app, then you'll want to see metrics directly related to this.
While these are important measures of how well your ads are performing, often it's the engagement metrics that offer the real insights into how to bring your Snapchat ad costs down.
9 Snapchat Ad Metrics to Track
When you're measuring return on investment from your Snapchat ads, here are some of the most important metrics to pay attention to:
Spend: total amount spent on the campaign to date
Impressions: number of times your ad was seen
eCPM: average cost per thousand views
Completions: number of ads watched to at least 97% completion
Average Screen Time: how long people spend on average watching your ads
eCPV: average cost per video view (two seconds or more)
Swipe Ups: number of times people swiped up to view your attachment
Swipe Rate: average number of times people swiped up to view your attachment
eCPSU: average cost per swipe up
Factor #5: Snapchat Ad Quality
Ad quality is a popular concept in paid ads, particularly with metrics like Google's quality score. This score focuses on the quality of the user experience for your ad and the associated landing page offer, which Google factors in when bidding for ad placements.
While Snapchat doesn't have an explicit metric for ad quality, it can impact how much your Snapchat ads cost.
Like any social media platform, Snapchat makes its money from advertising (to a tune of $2.5 billion in 2020), but that doesn't mean advertisers are its only concern. Snapchat also wants to provide a good experience for its users, and that's why ad quality matters.
If Snapchatters can't get enough of your ad and it's driving lots of engagement, then it's in Snapchat's interest to show that ad over a low-quality ad.
Snapchat lists the goals of its auctions as:
serving the right ad to the right user
determining how much to charge the winning ad
You'll notice which goal is listed first here, which speaks to the importance of ad quality. Snapchat explains it best:
We want to drive positive advertiser value while also ensuring consumers continue to have positive experiences on the platform.

To achieve this, auction winners are not solely selected based on the advertiser's monetary bid, but rather, through the inclusion of a quality and relevance component.
This means when you think about how much Snapchat ads cost, you need to focus on creating a high-quality ad.
What Should You Spend on Snapchat Ads?
How much you spend on Snapchat ads is going to depend on your Snapchat marketing strategy. You'll need to consider your industry, the size of your business, your marketing goals, your budget, and your target audience.
Snapchat has a daily minimum spend of $5, so you'll need to spend at least that much. Remember, you can set a daily budget, lifetime budget, and spend caps on each campaign. This gives you tons of control over how much you spend Snapchat Ads.
As mentioned previously, Snapchat ads cost around $2.95 per thousand impressions. Still, that cost can shift dramatically based on the number of advertisers, your industry, and a number of other factors we've already covered.
On average, businesses spend just over 10% of their total budget on marketing, so this can give you a rough guide for what you might be looking to invest in your Snapchat ads. What percentage of your marketing you spend on Snapchat will ultimately come down to your ads' success.
Like with any investment, ROI is key, and if you find Snapchat offers a greater return on your ad spend than other platforms, then consider increasing your budget.
Conclusion
So how much do Snapchat ads cost? Ultimately, you're in control of that; you get to decide how much you spend on Snapchat ads.
Snapchat provides a great deal of flexibility, allowing you to set strict limits, and define what success looks like for your business. Snapchat will then optimize your campaigns so your ads are shown to the people most likely to take your desired action, and help you make the most of your budget.
If you want help managing your social media channels and integrating them into your overall digital marketing strategy, book a consultation with our team; we'll show you how we can help you succeed.
Are you using Snapchat ads to reach your target audience? What returns are you seeing?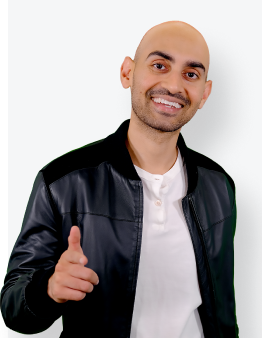 See How My Agency Can Drive More Traffic to Your Website
SEO - unlock more SEO traffic. See real results.
Content Marketing - our team creates epic content that will get shared, get links, and attract traffic.
Paid Media - effective paid strategies with clear ROI.
Are You Using Google Ads? Try Our FREE Ads Grader!
Stop wasting money and unlock the hidden potential of your advertising.
Discover the power of intentional advertising.
Reach your ideal target audience.
Maximize ad spend efficiency.