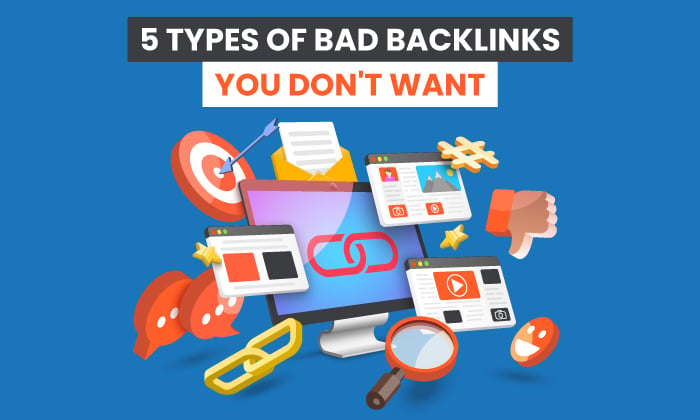 Backlinks refer to URL links from other websites that point back to your website. Yes, it's all in the name. They are links back to your website.
Backlinks are an important component of a successful SEO strategy. Nurturing a network of backlinks from various sources can improve your site's relevancy and reputation with search engines.
However, not every backlink is equal. Some can drive major traffic and improve your SEO. Others reflect negatively on your site.
Luckily, there are ways to find those bad backlinks and clean up your link profile so your overall optimization improves and users can find your site.
Good Vs. Bad Backlinks and Why It Matters
In the epic struggle between good backlinks and bad backlinks, the source matters. That's really what it comes down to when determining whether a link is good or bad.
Let's take a few steps back and talk about why search engines care in the first place. Why do they give merit to the sources of some backlinks while dinging others?
It comes down to user experience.
We all want to give our customers the best experience with our products or services.

Search engines, like Google and Bing, are no different. They also want customers who come back again and again because their experience was great.
How do you have a great experience on a search engine? You get the results you are looking for and find trustworthy websites that answer your questions.
Search engines prioritize websites with a positive reputation online. For backlinks to be effective, however, the websites linking to you need a good reputation as well.
How do you know what a good backlink is?
The best links happen organically (meaning you don't pay or trade for them), add value to the website, and help the user better understand a topic. Sites that provide useful content to their users are generally a source of good backlinks.
Bad backlinks are pinged by search engines and lower your appearance in search engine results, are the opposite. They are artificial, forced, or irrelevant. They may be outdated, come from spam sites, or they might be from another site you own.
5 Bad Backlink Types to Watchout For
As you are working on your website's search engine optimization, keep in mind there are several types of bad backlinks you don't want.
In general, you want to avoid anything that feels disreputable or too good to be true. SEO takes time and doesn't happen overnight. As you're reviewing your SEO game, these are five of the most significant types of backlinks to avoid.
1. Links From Spammy Sites
Spam is not always easy to define, yet most of us know what it is. It's ads irrelevant to you or sites that talk about illegal or predatory products. With spammy backlinks, it's no different.
These are links back to your site from places you just don't want to be associated with your brand.
It's usually more than that. It's not just a single backlink from a random competitor; it's irrelevant links from places that could tarnish your brand's reputation.
Some have described these types of spammy sites online as three Ps – pornography, pharmaceuticals, and poker. We've all had to remove these types of comments from blog posts and social media comments.
Your website could be receiving backlinks from these kinds of places and search engines may penalize you, especially if you start receiving tons of spammy backlinks.
If you've never researched your backlinks, now is the time. Use our Backlinks tool to get a list of backlinks to your site. Read through them, and you'll start to notice the spammy ones.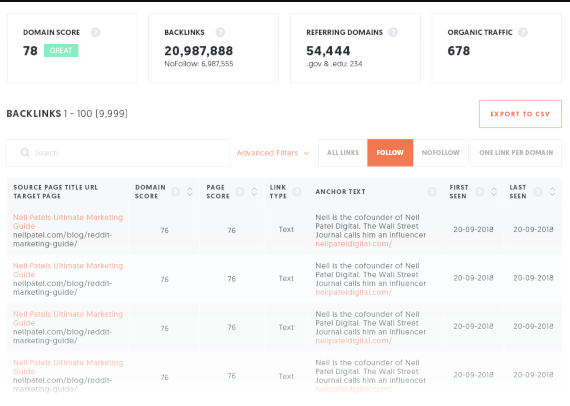 What can you do once you start to notice those spammy bad backlinks?
Google recommends you first do your due diligence to contact the websites where your backlinks are coming from and request removal.

Once you've done that, you can utilize the Google Search Console Disavow tool to request the removal of those links.
Remember, though, that one or two spammy links won't kill your site's SEO, so handle it accordingly.
Google's algorithm tends to ignore these kinds of bad backlinks when assessing your SEO. However, if you, or an SEO specialist you are working with, find an exorbitant number of these backlinks, it may be worth disavowing them.
2. Links From Link-Mill Websites
Link-mill websites or paid link schemes have been popular for years. It's easy to see why. They bring the number of backlinks many site owners think they need to up their SEO game.
The problem is more links aren't always a good thing, especially when they come from dubious sources like link mills.

In general, Google and other search engines have worked to make their algorithms less manipulatable. In other words, they don't want search engine results to go to the person who has purchased the most backlinks.
Google refers to these as link schemes, and can include links earned in exchange for money or other resources. This is especially true for batches of links or quick and easy link building.
There's a good chance you'll come across all kinds of opportunities that fall into this category. Anyone promising tons of backlinks that are sure to improve your SEO fast for cash fall into this category.

Large amounts of low-quality bad backlinks aren't worth it in the end. Search engines keep getting smarter and no matter how clever the latest scheme seems, it's going to be found out eventually.
What's the alternative? In the same article about link schemes linked above, Google recommends creating high-quality marketing content. Links aren't about quantity; it's about quality.
Of course, you want to create consistent content over time, but keep it excellent. When you create content real people want to read, they'll start to share it and use it as references in their content. That's how natural, high-quality backlinking happens.
3. PR Release Links
Press releases can be a source of bad backlinks. But that doesn't mean every press release opportunity is going to penalize your website.

The problem is how you do it. Google announced they don't like press releases dripping with backlinks that don't add value.
But here are the specifics. Yes, you can still create quality news releases and pitch them to relevant news sources.
You should, however, avoid filling a press release page with dozens of keyword-heavy links back to your site and then spamming it to dozens of newswires. The problem really comes in when brands do this repeatedly, trying to build backlinks to up their SEO.
It's about trying to manipulate the search engines. SEO takes time. Trying to make it happen with seemingly simple solutions, such as pumping out link-laden press releases, just isn't going to work.
Search engines have gotten too smart and will either ignore or penalize these methods.
4. Links From Sites Unrelated to Your Industry
We've been talking a lot about spammy and slimy backlinks, but sometimes bad backlinks are just not relevant to your business or valuable to your readers.
For example, if you run an e-commerce pet store, a link from a pet grooming site might be useful—it's relevant to your audience. A link from an Italian cheesemaker, not so much.
Not every backlink is a great one if it's wildly irrelevant or from somewhere completely unrelated to what you do. I'm not just talking about those three Ps we mentioned above.
When you're starting to build backlinks to your website from fields and industries not related to your own, it can create confusion.
If a lot of backlinks come from places unrelated to your brand (i.e. using key terms unrelated to your brand), things can start to get muddled. Suddenly, search engines start thinking unrelated keywords are relevant to your brand, and you can start falling in results for keywords that actually matter.
On NeilPatel.com, we write about anything related to digital marketing, including how to create an Instagram bio, how to build backlinks, and even how to help your mobile site rank faster.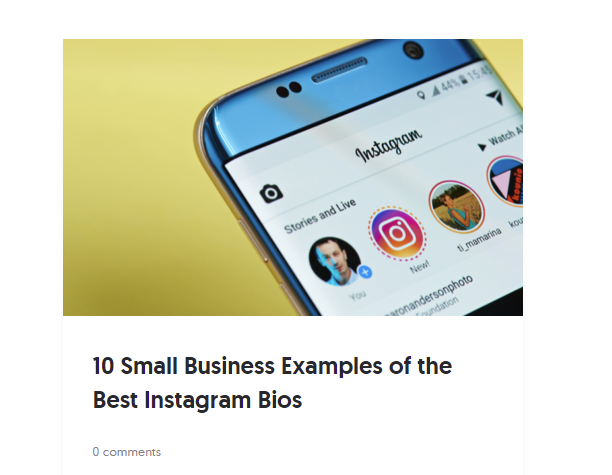 If I started writing about the best dog leashes, that would probably confuse the search engines. They'd think I should be ranking for that and dilute the rankings for terms I do want to rank for.
How can you remedy this one? If these backlinks are spam, as we discussed above, you don't have to worry much about. Search engines are smart enough to ignore them, and you can disavow them if necessary.

However, these types of links tend to be related to your content marketing strategy. If you've started writing about a topic completely unrelated to your brand, you may start receiving a lot of backlinks from other places linked to that topic. Search engines may focus on that rather than your brand's primary topic.

If this sounds like you, it is time to get your brand back on track. Start moving that unrelated content to other websites and build that reputation on a new platform while creating more content relevant to your industry.
5. Discussion Forum and Blog Comment Links
In the early days of the internet, discussion forums were all the rage. Even in our more modern online age, sites like Reddit prove that discussion forums are a popular place to chat with others interested in similar topics.
It's a great way to get information about your car model, how to create the latest fad DIY, or get really geeky about a topic you love.
So go ahead and post and share in forums that get you excited. Have real conversations. These are not the kinds of activities that will get you pinged, even with a backlink.
However, as we have talked about before, avoid spammy manipulation moves. You'll want to avoid tossing links randomly across the board, pun intended.
Like this one, on one of my posts about how to make your site load faster: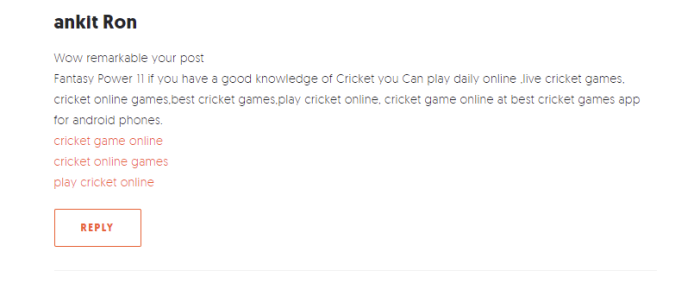 Not relevant, and those links aren't going to help their site at all.
Search engines can spot when backlinks are just keywords filled with links on forum after forum. They are becoming smarter, thanks to AI and natural language processing, and notice when it's not a conversation, but a broadcast.

As you research backlinks to your site, if you find a batch from any discussion forums, you can disavow them as we discussed above. If anyone you hire is creating these types of links, it might be time to consider hiring someone new.
Conclusion
Link building is a crucial factor in building your online marketing strategy. You want to make a natural link network across the internet to tell search engines what your brand is about and prove you are relevant to your target market.
To be effective, however, backlinks should be organic and not spammy. Identifying and removing bad backlinks can help you stay on track to improving your ranking in search engines.
Which kinds of backlinks do you need to start removing from your website?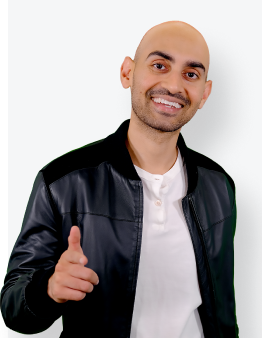 See How My Agency Can Drive More Traffic to Your Website
SEO - unlock more SEO traffic. See real results.
Content Marketing - our team creates epic content that will get shared, get links, and attract traffic.
Paid Media - effective paid strategies with clear ROI.
Are You Using Google Ads? Try Our FREE Ads Grader!
Stop wasting money and unlock the hidden potential of your advertising.
Discover the power of intentional advertising.
Reach your ideal target audience.
Maximize ad spend efficiency.