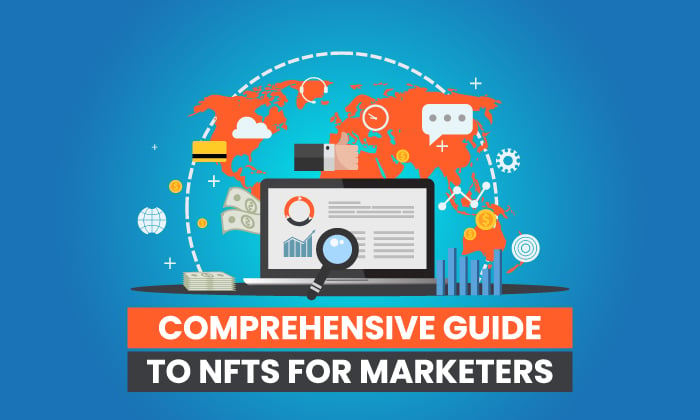 You've likely heard of NFTs already. But did you know they can be used in marketing?
NFTs are taking the art and technology world by storm. The Nyan Cat GIF was recently sold for $600,000, for example.
What, exactly, are NFTs and why should marketers care? Is it just another buzzword?
Maybe—or maybe not.
Here's what marketers need to know about NTFs, including how you can leverage them to grow your business.
What Are NFTs?
NFT stands for non-fungible tokens. They are digital assets that can be bought and sold, just like any other piece of property. Each NFT is "tokenized" which means it has a digital certificate of ownership that makes it unique. That ownership token is stored in a digital ledger, called the blockchain.
Which all sounds pretty complicated.
Here's an example:
Let's say you want to buy the Mona Lisa. Part of the value of the painting is there is just one original.
Although there are millions of prints of the Mona Lisa, you wouldn't own every single one of them; you would only own the original.
The same is true with NFTs, except everyone has essentially decided to agree which version of a digital file is the "original." This means, while other people can still access whatever NFT you buy, you hold the original, tokenized version.
Here's where this example goes off track—there's no physical item to hold with an NFT. Instead, your purchase is recorded in a blockchain ledger.
I've written a bit more about how NFTs work (and how brands are using them) if you want to learn more.
How Can Marketers Use NFTs (With Examples)
NFTs aren't just taking over the art world. Plenty of big brands are using this technology to drive their marketing strategies. Here's six ways brands are using NFTs to drive brand awareness and profits.
Build Brand Awareness: Marriott
Looking to take your brand awareness campaigns into the metaverse? NFTs can help brands expand awareness.
Marriott is leveraging NFTs through its Marriott Bonvoy travel program. The brand partnered with three artists to create three different NFTs based on travel experiences. They shared this teaser on their website: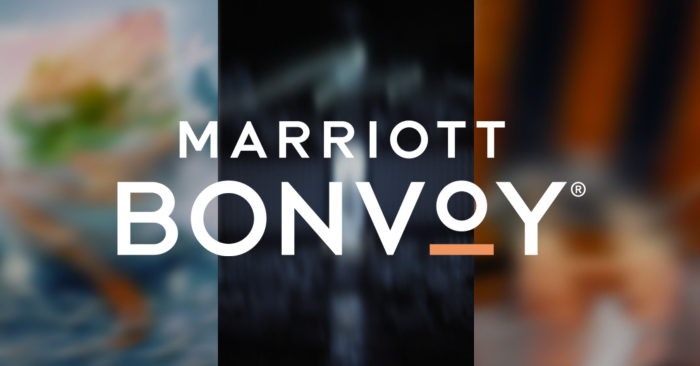 The NFTs were unveiled at an event during Art Basel, a premier modern art show. A drawing was held to raffle the NFTs off. Winners got their own NFT, along with 200,000 Bonvoy points.
The event helped increase brand awareness by leveraging NFTs and built excitement around the brand and the experiences offered by Bonvoy.
Expand Audience Reach: Bicycle Cards
Looking to expand your audience and reach new markets? Facebook look-alike audiences aren't your only option.
Bicycle, one of the world's oldest card-making companies, is looking to reach a new audience. Founded in the 1800s, the brand has been a staple in the card printing industry for more than a century.
But times are changing, and Bicycle wants to reach a younger audience, many of whom are interested in new technology like NFTs.
They recently announced their first-ever NFT collection. In addition to purchasing NFTs designed by artist Adrian Valenzuela, owners will also gain access to exclusive events, presales, and access to a physical deck of NFTs.
Stefaan Merckx, CEO of Bicycle, shared:
Protect Brand Image: Robert Mondavi Winery
While smaller brands don't have to worry much about knockoffs, legacy brands are leaning into NFTs as a way to protect their brand image.
Robert Mondavi Winery has also jumped on the NFT bandwagon, but is leveraging it in a whole new way. Rather than using it to expand their audience or build their brand, this well-established brand uses NFTs to protect their wine's providence.
Worried about the growing marketing of knock off vintages, they partnered with artist Clay Heaton to create a collection of wines featuring porcelain bottles and NFTs to authenticate the wine.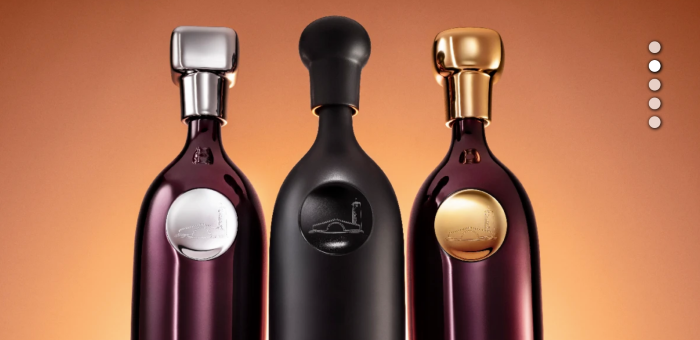 They launched this collection in an effort to get ahead of the curve in wine providence:
Support a Good Cause: Kinetic Sand
Consumers want to support companies that give back. In fact, 84 percent of millennials say they prefer to support brands that are transparent with values and a culture they can trust. They don't want promises, they want action.
Kinetic Sand, a popular brand of squeezable, moldable sand, is using NFTs to raise money for the Boys & Girls Clubs of America (BGCA), to expand their arts and creative experiences programs.
The NFT collection was created in collaboration with artist Dan Lam.
Promote In-Person Events: AMC/Spider-Man
Are you looking to promote in-person events? Take a page from AMC and consider offering NFTs to the first few attendees.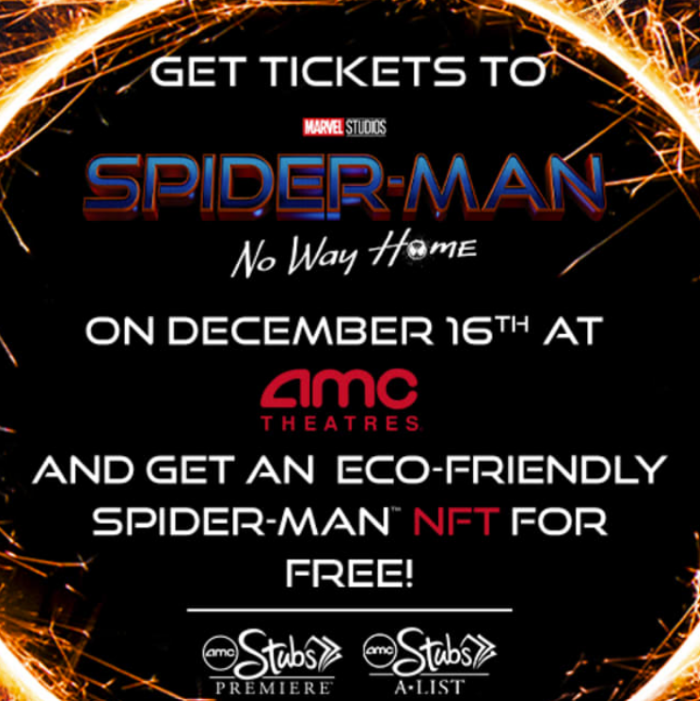 When tickets for the new movie went on sale, they offered the first 86,000 AMC investors who bought or reserved a ticket the opportunity to receive a free NFT. If users purchased a ticket and did not attend the movie, they would no longer be eligible to receive an NFT.
So not only did users have to be a member of the AMC rewards program, but they also had to actually show up to the theater in person to watch the movie.
Adidas used a similar strategy by offering POAP tokens to hard-core fans who attend specific events.
Drive Pre-Orders: Gary Vaynerchuk
Gary Vaynerchuk is well known for many reasons, including his infatuation with NFTs. He loves them so much, he decided to use them to promote his newest book, titled Twelve and a Half: Leveraging the Emotional Ingredients Necessary for Business Success.
It's worth noting this isn't his first book—there is a good chance the book would have sold well even without the NFTs. Regardless, the book quickly racked up more than a million pre-orders in the first day—which is no small feat.
Here's how it worked: for every twelve copies buyers purchased in a 24-hour period, they'd earn one NFT. Based on the results, the NFTs definitely made some waves.
What are NFTs?
NFT stands for non-fungible tokens. They are digital assets that can be bought and purchased but do not physically exist. Digital file ownership is stored in the blockchain.
Can NFTs be used for marketing?
Absolutely. Many brands are leveraging this cross between art and technology to promote their business, raise money for charity, expand their audience reach, drive pre-orders, and much more.
What are the benefits of NFT for marketers?
NFTs are relatively new. The novelty makes them more exciting and means there is currently less competition. It's easy (at least right now) to stand out with NFTs.
What brands are using NFTs?
A number of high-profile brands are dipping their toes into NFTs, including Taco Bell, AMC, Charmin, and Coca-Cola.
How much does it cost to create an NFT?
While you can create NFTs for free, you will likely need to invest some money to use them for marketing. If you partner with a well-known artist, costs can get into the hundreds of thousands or even millions. However, you don't have to spend that much. Depending on the size of the campaign, expect to pay between a few hundred and a few thousand dollars.
Conclusion: NFTs for Marketers
NFTs provide marketers with a new way to reach their audience, drive awareness, and even promote new product lines. But, are they here to stay, or are they just another blip on the marketing radar? Only time will tell. What we can tell is big brands are leveraging NFTs in unique ways, so it is worth paying attention to.
However, before you dive into new strategies like these, make sure you are making the most of SEO and content marketing first. These time-tested strategies drive long-term growth, not just fleeting market attention.
If you need help with your digital marketing strategy—or if you're interested in using NFTs for marketing—we can help. Learn more.
Are you using NFTs in your marketing? Why or why not?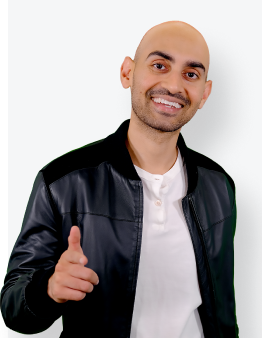 See How My Agency Can Drive More Traffic to Your Website
SEO - unlock more SEO traffic. See real results.
Content Marketing - our team creates epic content that will get shared, get links, and attract traffic.
Paid Media - effective paid strategies with clear ROI.
Are You Using Google Ads? Try Our FREE Ads Grader!
Stop wasting money and unlock the hidden potential of your advertising.
Discover the power of intentional advertising.
Reach your ideal target audience.
Maximize ad spend efficiency.